Thailand is the ultimate destination for everyone, no matter what you like.
Whether you want to party, discover a new culture, or take time off and relax, the Kingdom of Siam has something for you.
But to have a safe and fun trip in Thailand, especially when you come to get wasted, there's a couple of things you want to avoid.
With hundreds of parties organized over the last 10 years, we've seen all the mistakes you can make, and we came up with this list of 13 things not to do in Thailand.
Not only they will help you stay safe, but we've also provided alternatives for each of them so you can enjoy your trip regardless.
Don't Visit Gogo Bars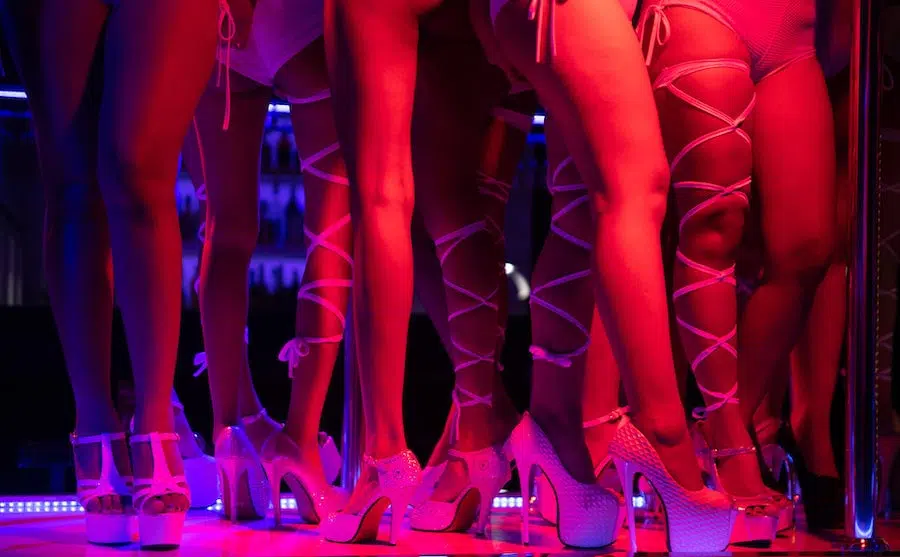 You're going to hear everywhere that Thailand is home to the best gogo bars in the world.
Even though that might be true, what they fail to mention is that Thailand has a better alternative to these sleazy bars.
Thai gentlemen clubs are premium nightclubs with hundreds of hot Thai models every night, a VIP service, and private rooms for those who want to party with the girls, their friends, and nobody else watching.
Don't waste your time and money in gogo bars, and go straight to one of the top gentlemen clubs in Bangkok to meet the hottest girls in Thailand for a memorable night.
If you only get the time to try one, go for The PIMP in Bangkok. We guarantee the experience there will blow your mind.
Don't Visit Back Alley Sex Shows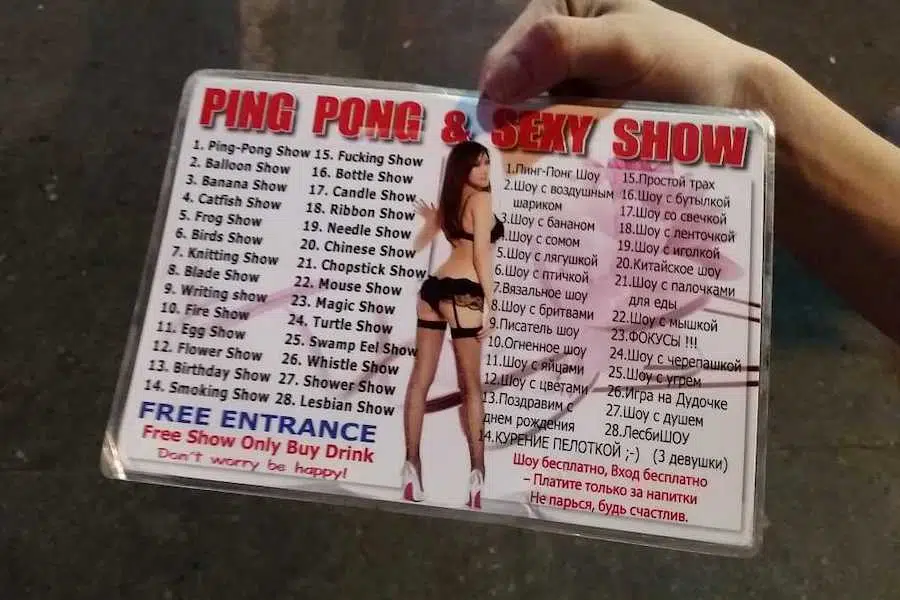 Unfortunately, Thailand is also famous for ping pong shows.
These dirty shows, often performed by older women, are the worst sex shows you can find in Thailand, and probably in Asia.
What you should do instead is go to gentlemen's club to see real erotic shows performed by talented and exciting young Thai girls.
Or you can also hire a beautiful Thai stripper to come right to your hotel room for a private sexy show where you can enjoy from close the true sensuality and beautiful shapes of Thai women.
Thailand, and Bangkok in particular, is the top destination for bachelors for a reason.
And believe us when we say ping pong shows are not the reason why so many guys choose the country for their stag do.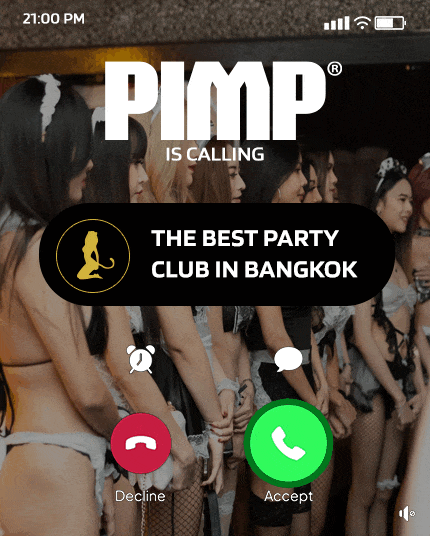 Don't Stay At Standard Hotels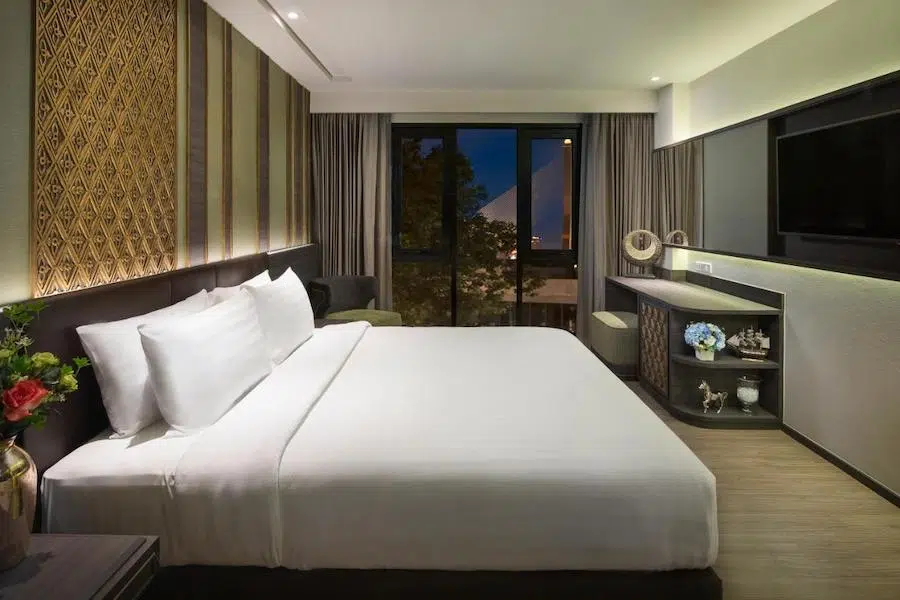 Why get a regular hotel room when Thailand's offering insane deals on hotel suites and private pool villas.
No matter where you go, whether it's Bangkok, Pattaya, or Phuket, you'll find luxury rentals for the price of a standard hotel back home.
Take Pattaya for example, a private pool villa with 3 bedrooms there will cost you as much if not less than regular hotel rooms on the beach road.
Use it as a reason to do the kinds of things you wouldn't usually do when you travel. Like organizing a private pool party with hot bikini models.
Don't Ride Tuk Tuks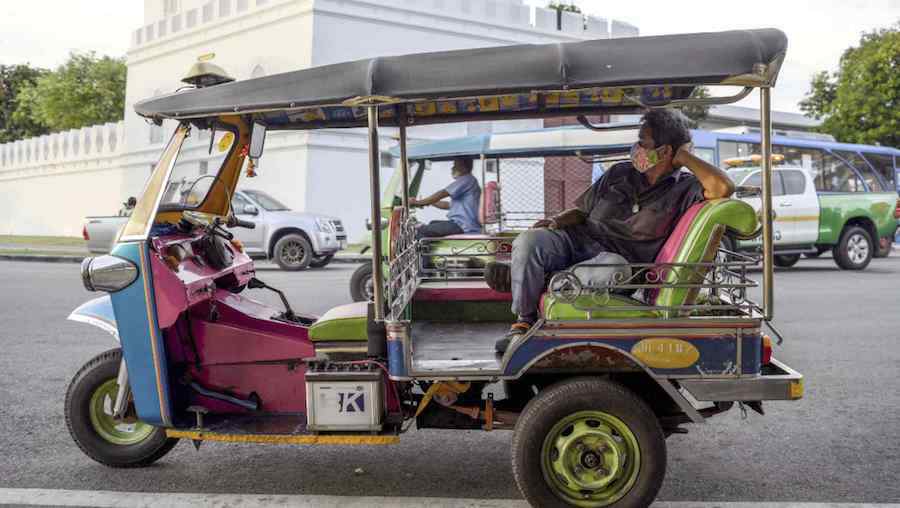 Another cliché of holidays in Thailand is taking a Tuk Tuk to get around the city.
We won't get into how expensive tuk tuks can get, the scams they run, or the safety issues. We'll just say you have plenty of alternatives to explore Thailand.
VIP vans are the most popular option for small groups, but you can also go all in and get a stretch limousine with a chauffeur to make heads turn everywhere you go.
If you want to impress a girl, you know what to do.
Don't Go To Small Local Massages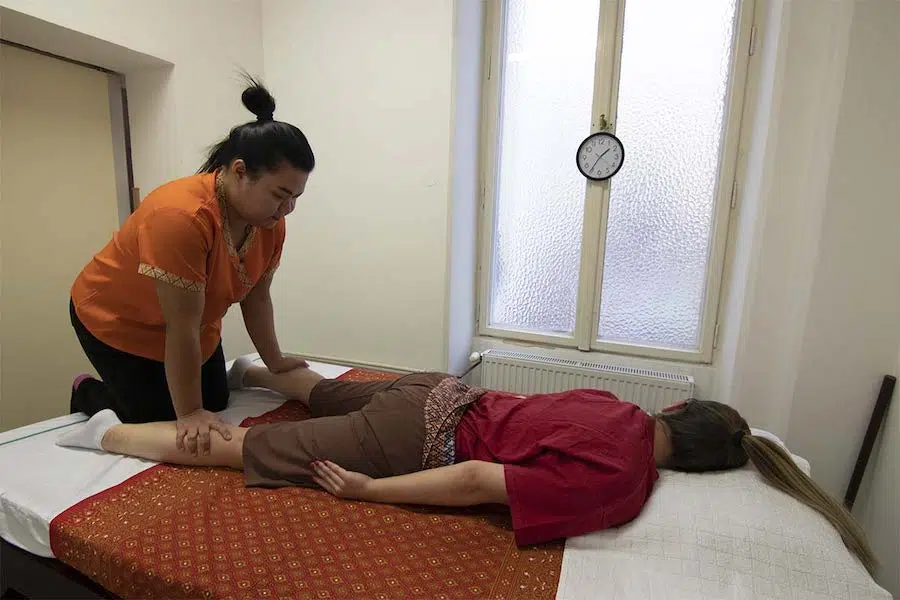 Thailand is the land of massages as much as it is the land of smiles.
You can find cheap Thai massages everywhere in the country, at any time of the day or night.
But if you want a truly incredible experience, head for a luxury soapy massage.
As opposed to regular local massage parlors, these premium massages are gonna give you the kind of rub that you don't get anywhere else in the world.
Thailand is the ideal place to try all types of sexy massages.
All done by young attractive girls.
Don't Waste Your Time With Dating Apps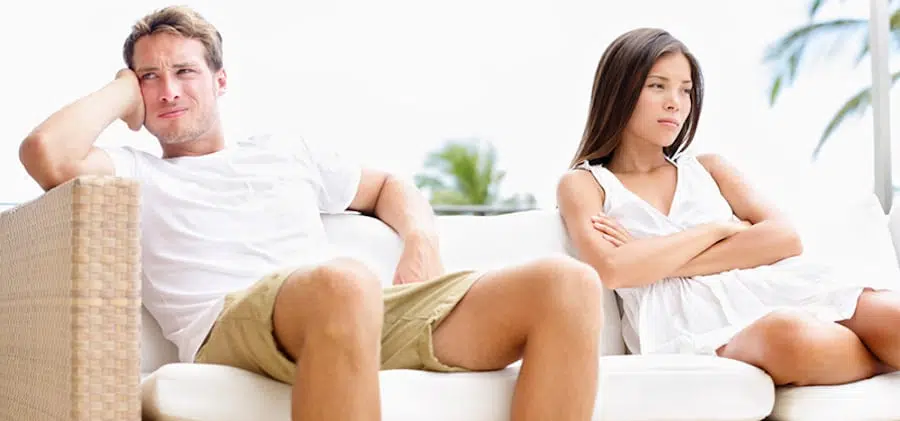 We made a long list of reasons to avoid Thai dating apps, so we're not gonna expand much on it here.
Let's just say, with so many pretty girls everywhere in Thailand, you've got all the chances to meet single girls in real life at bars, nightclubs, gentlemen clubs, at the malls, or on the beach.
Get off your phone for a night, offer drinks to the pretty girls at the bar and take it from there.
It's the best way to meet genuine girls who will love to spend time with you.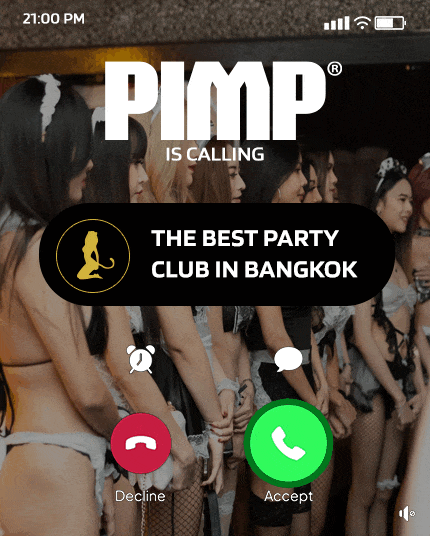 Don't Go Out With Bar Girls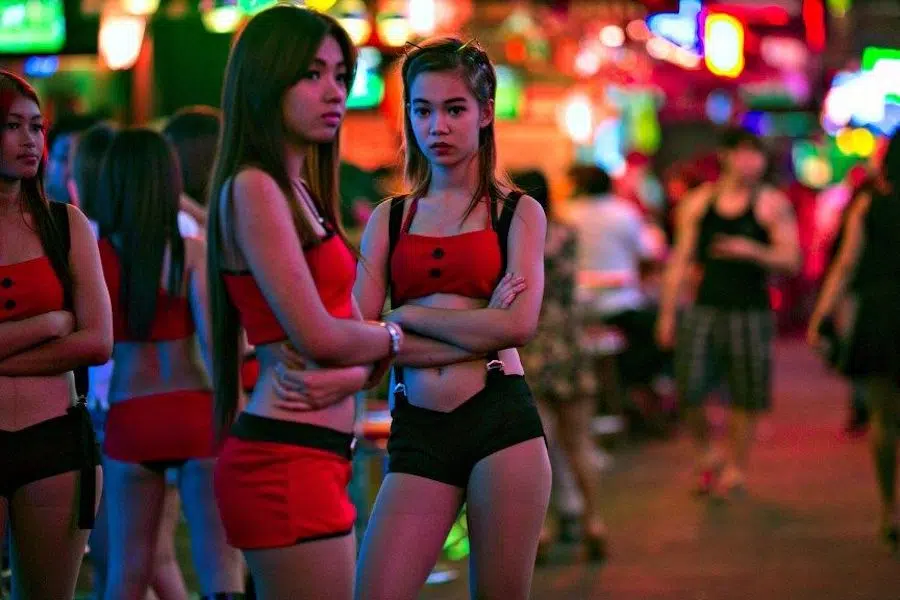 The internet is full of stories that will give you all the good reasons to stay away from bar girls, whether they work in beer bars or gogo bars.
If you want to have girls over for a private party, let us bring over the most beautiful Thai models to spend time with you.
Only the hottest girls, no drama, no scams. Only fun times.
Don't Take Drugs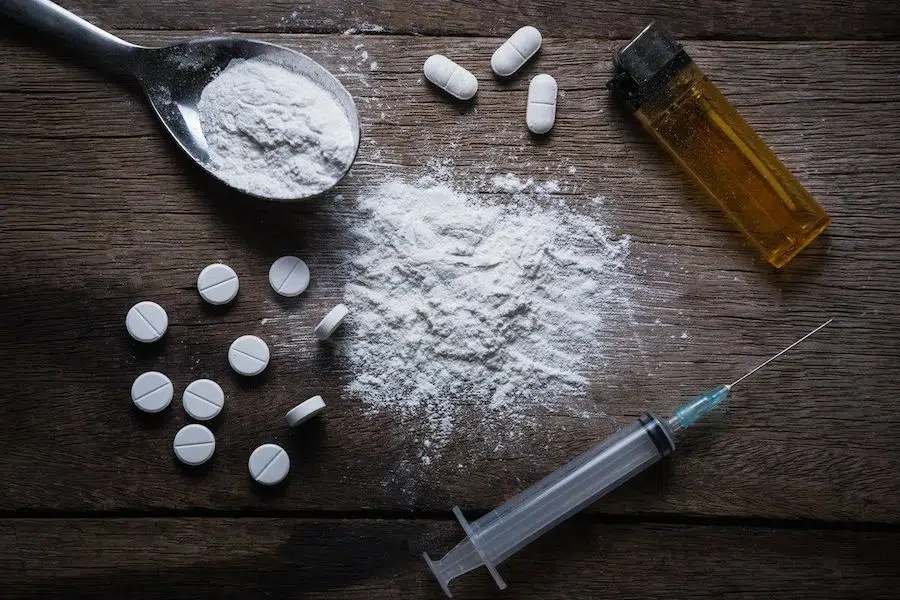 Thailand has strict laws and harsh penalties for everything related to drugs.
Whatever you thing is, ecstasy, MDMA, coke, or else, forget about it as soon as you land in Thailand.
Things can get really serious really fast if you get caught.
It's just not worth taking the risk.
And we don't really have an alternative for this one.
We can only recommend you to stick to fine whisky, beautiful cigars, and hot girls while you're in the country.
Don't Eat Only Thai Food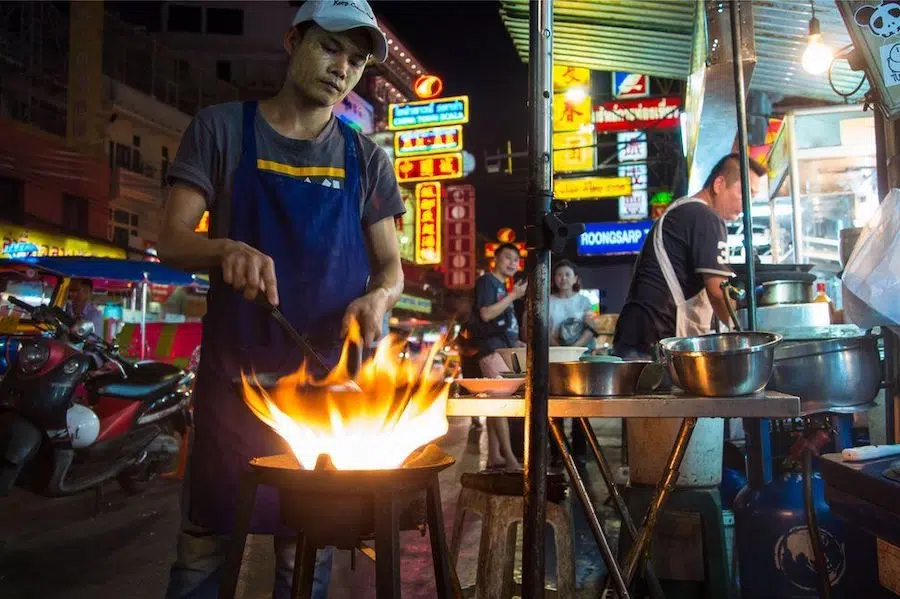 Everybody is going to tell you how awesome Thai good is.
And they're 100% right, you should absolutely try Thai food during your stay. Thailand has some of the best dishes and cuisine in the world.
But if you don't like it, or need a change, there are a lot of western restaurants in Thailand that deserve your attention. Including some of the best tables in Asia and the world.
Asian fusion, French, Italian, Mexican, American… there's everything you love and more.
Don't Go To The Full Moon Party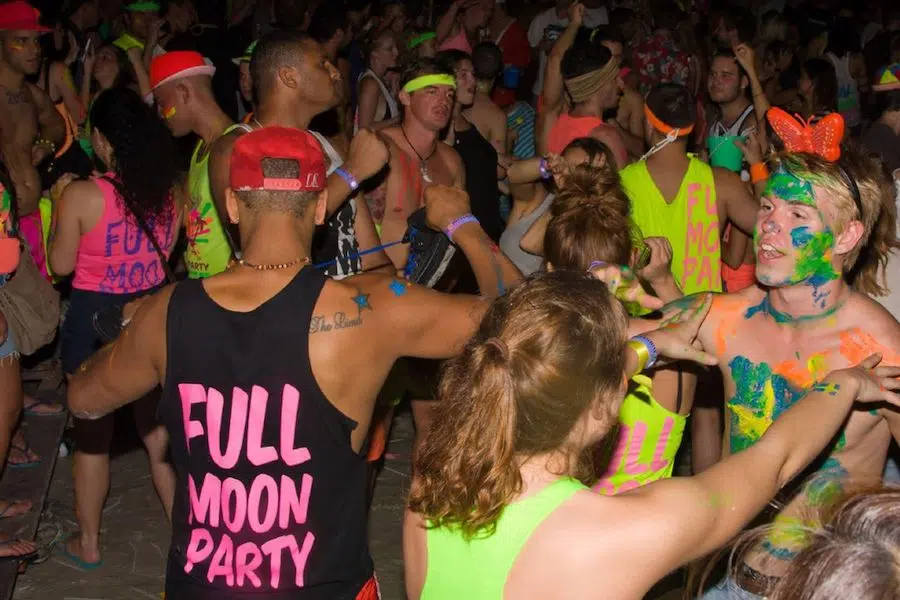 Thailand's most famous party is without a doubt The Full Moon Party.
Gathering over 30,000 people each month on the beach of Haad Rin, in Koh Phangan, it's a bucket list item for all backpackers.
But if you more into Champagne and hot bikini models rather than cheap buckets of booze and teenagers covered with neon paint, head to one of the country's top beach clubs to party on the beautiful beaches of Thailand.
Whether it's Kudo Beach Club in Phuket or the Nikki Beach in Koh Samui, Thai beach clubs are the best for VIP beach parties with nice service, incredible shows, and the hottest girls.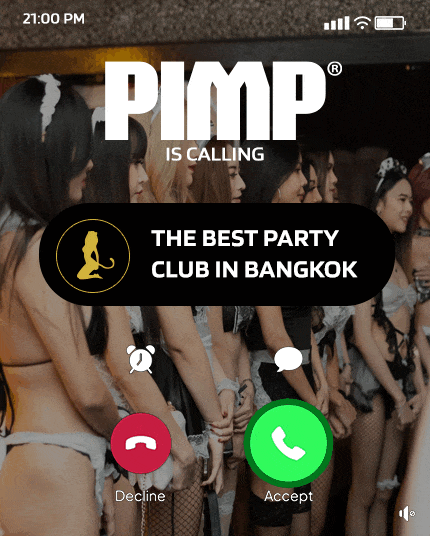 Don't Celebrate Songkran in The Street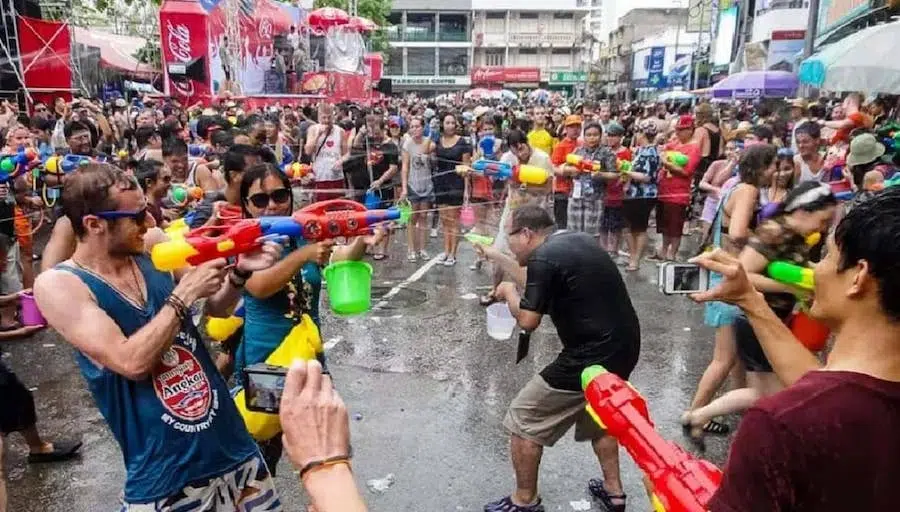 Most Thai blogs will tell you to celebrate Songkran in the streets of Bangkok, for an insane water fight between thousands of people packed in a narrow street like Khaosan Road.
But if you ask us, the best way to celebrate the Thai New Year is to go to the country's best Songkran party: The PIMP Bangkok's Wet and Wild Songkran Festival.
Picture hundreds of bikini models (sometimes topless) covered with foam, drinking with you, dancing, and rubbing their wet bodies against each other.
No other Songkran party can rival this.
Don't Go On Booze Cruises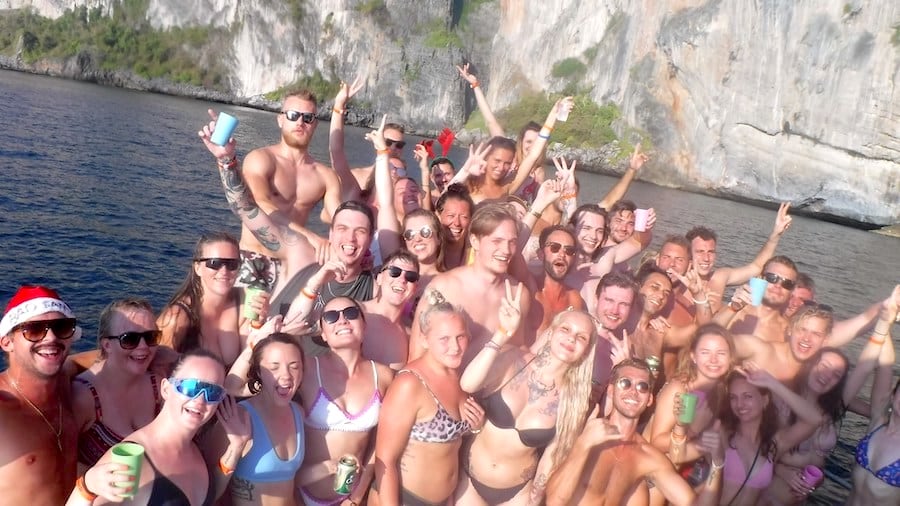 Thailand is one of the cheapest places in the world to charter a yacht, with Pattaya being the cheapest of them all.
Instead of a booze cruise, rent a private and organize your own boat party with your friends, an open bar, invite the best Thai bikini models, and sail wherever you want to go.
Get ready for a luxury yacht party in the beautiful blue waters of the gulf of Thailand.
Don't Rely On Thai Blogs To Plan Your Trip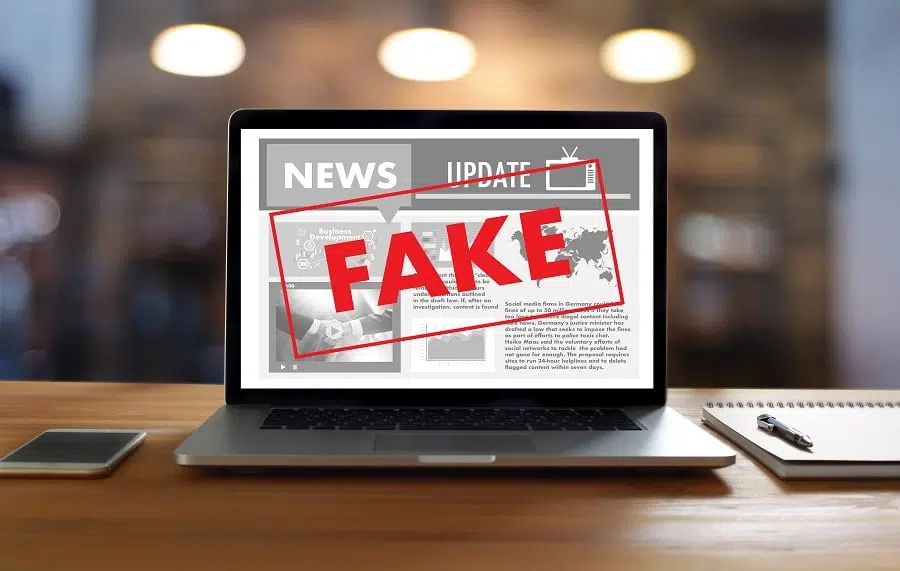 You'll find plenty of information online to help plan your trip to Thailand, whether it's from blogs of local companies or expats, Facebook groups, or Reddit threads.
But if you want to make the most of your stay, don't solely rely on what you read online.
A lot of information out there is outdated, when it's not completely unreliable.
That's why our team is always here to help.
We've been organizing luxury trips and parties in Thailand for over a decade and we can guarantee you no one can do a better job than us when it comes to that.
We also have incredible sexy female guides to show you around the city, or the country.
Feel free to contact us today and our team will be happy to answer all your questions and help you plan the best itinerary for your trip.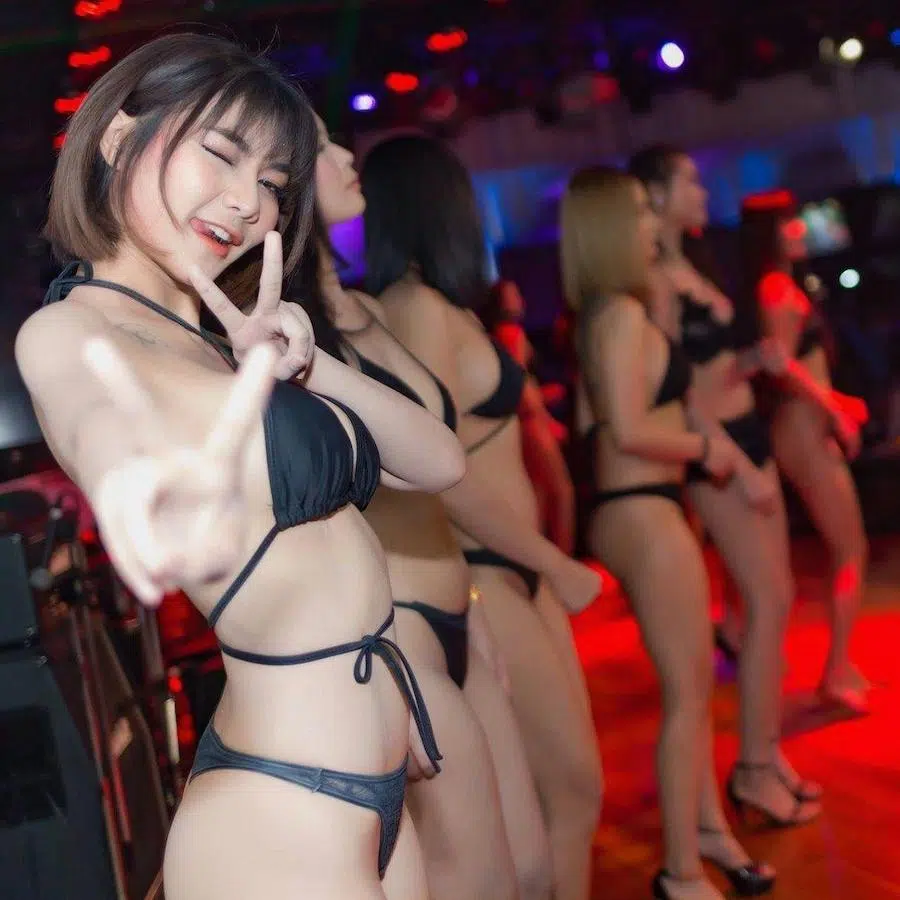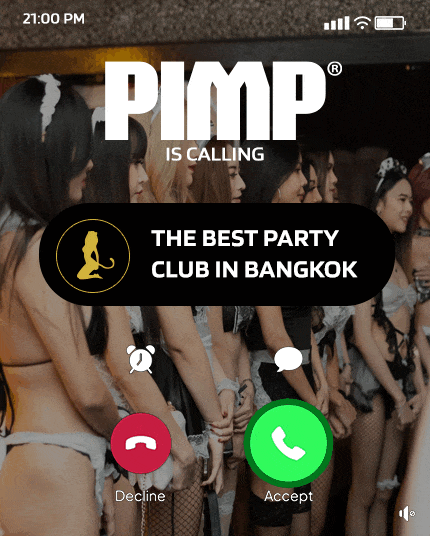 FAQ
Is Thailand safe?
Super safe. Be respectful, stay calm no matter what and you'll have a great time. In case you're traveling with valuables or if you're a high profile person, we have bodyguard services all over Thailand to keep you safe at all times.
What are the dangers in Thailand?
Partywise, getting arrested for drugs, being tricked by a ladyboy, scams in gogo bars… Follow our recommendations above and you'll stay clear of 90% of the dangers.

And if you need anything else, our team is here to answer your questions 365 days a year.
Just drop us a message today and get a free quote for your trip or event in Thailand.