Chupa BKK is a small but pretty popular nightclub in Thonglor.
And while it's not yet on the radar of the expat community or tourists, it's already a trendy spot for locals.
Let's have a look together at what makes Chupa so special.
What You Need to Know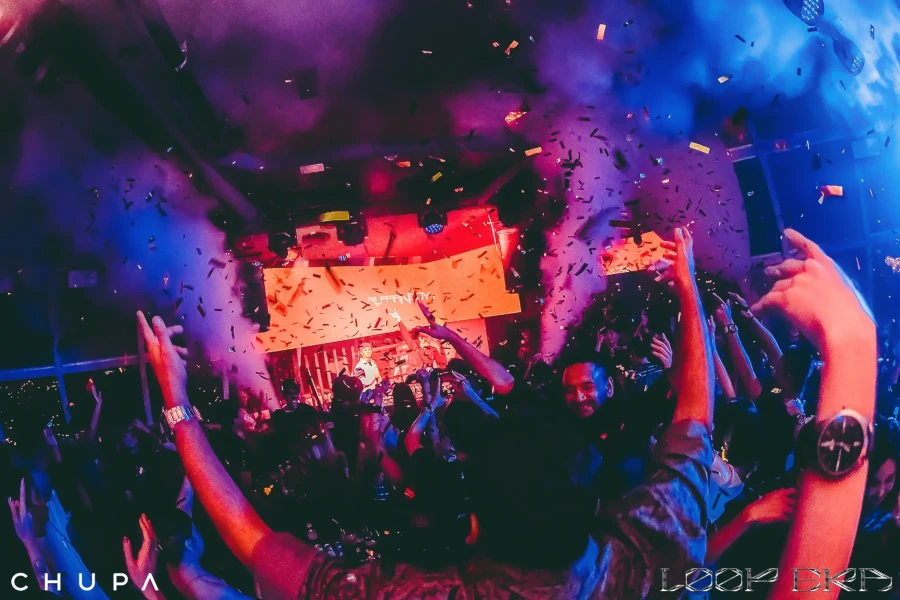 Chupa Bangkok is located on the 45th floor of the T One Building, just a floor below the famous Tichuca, one of the top rooftop bars in the city.
Because it is in a prime nightlife area of Bangkok (Thonglor), Chupa Bangkok is easily accessible and just minutes away from a lot of great restaurants, bars, and clubs.
Chupa's location makes it a convenient choice for a night out.
The club is known for its vibrant and energetic atmosphere with sexy dancers, LED panels all around the club, and heavy bass to keep you dancing all night.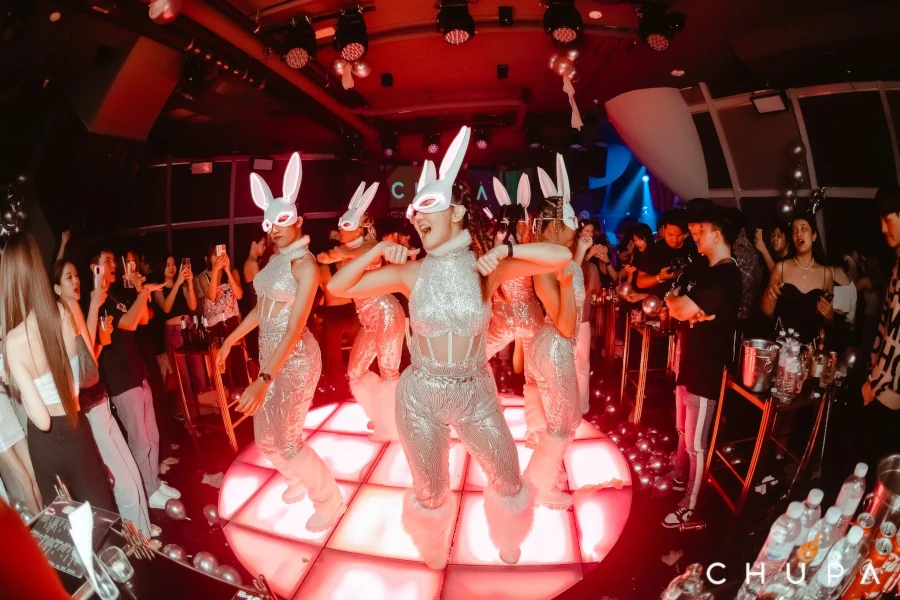 Every night is different at Chupa with themed events such as Ladies' night on Thursday and Models night every Sunday.
They have even hosted mini music festivals with a lineup of talented local artists and DJs.
The music at Chupa is mostly hip-hop and top charts with a mix of EDM as well.
To go along with the music, the club has dancers and performers who know how to keep the crowd's energy up.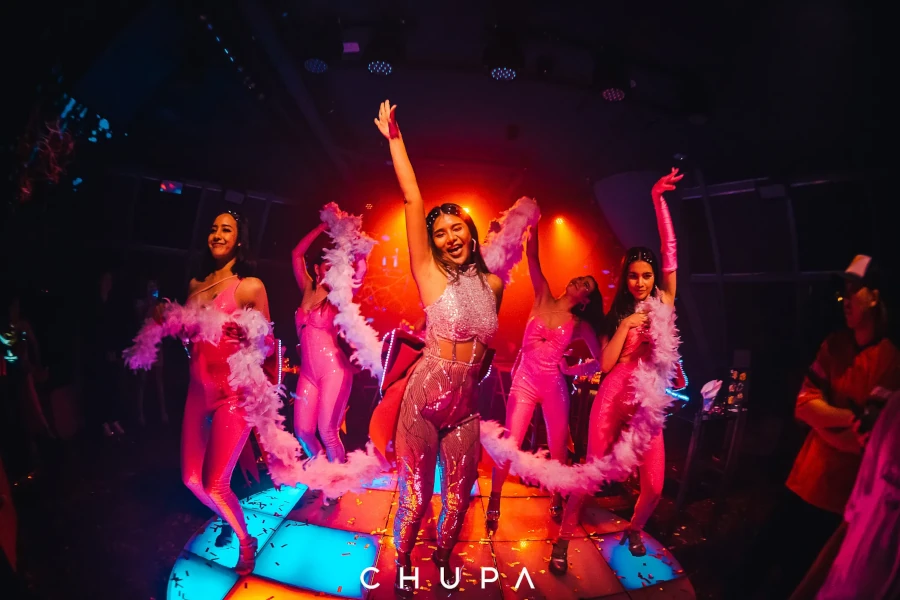 There are also LED panels around the club that stimulate the senses and add to the party vibes.
You can even get your name and photos featured on the screens.
Chupa also has a large menu that includes signature cocktails, beers, spirits, and bottle packages.
With all that energy, music, and drinks, the club draws the attention of a young and fashionable Thai crowd with some Asian and Western tourists as well.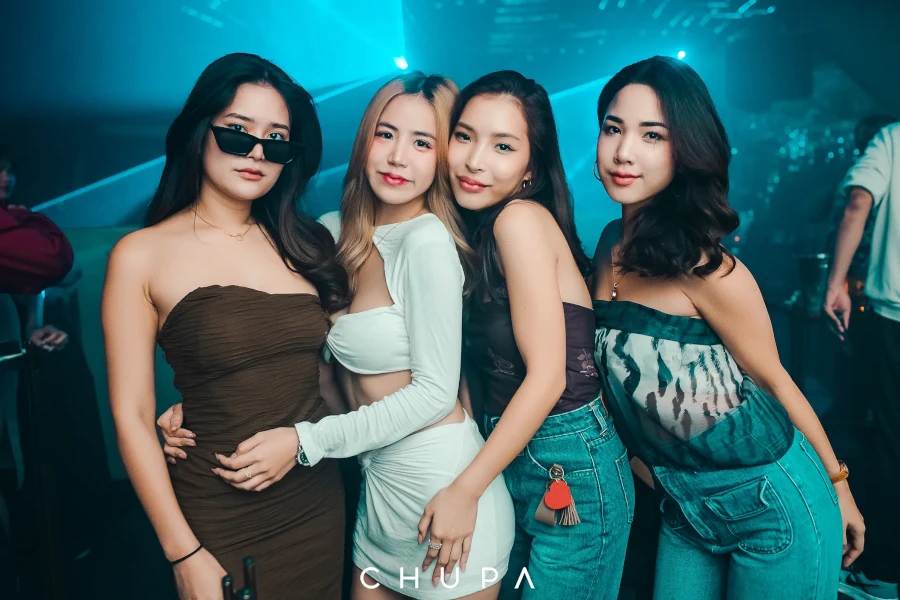 Prices and Bookings
Entry is free on most nights at Chupa Bangkok but there might be minimum spending on some occasions.
Signature cocktails are priced at 480++ THB while classic cocktails are 380++ THB.
Bottles start at 2,200++ THB to 5,500++ THB for spirits but premium brands are priced higher.
The most expensive bottle is the Hennessey Paradis at 92,500++ THB.
Wine and champagne range between 2,500++ to 9,800++ THB but Armand De Brignac is priced at 29,500++ THB.
VIP Packages start at 16,500++ THB and go upwards to 65,500++ THB.
Bookings are recommended to guarantee a table at the club as the number of tables is pretty limited.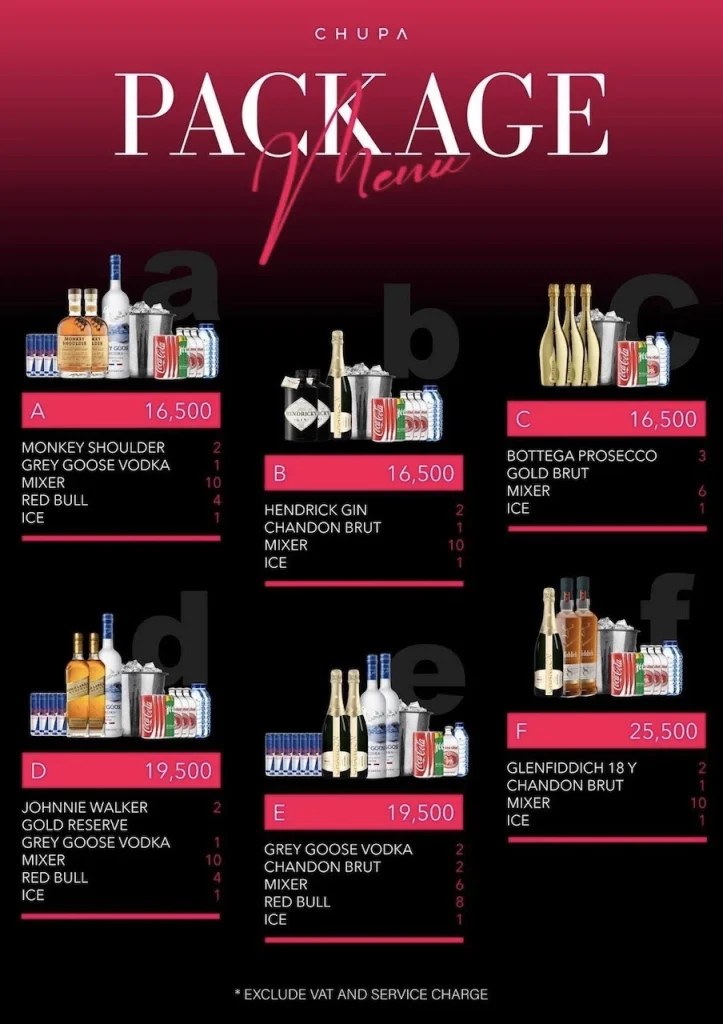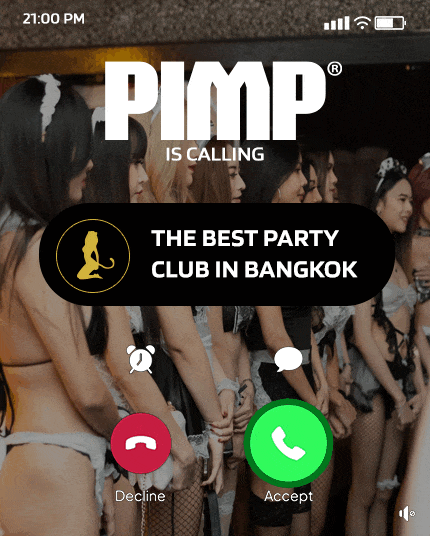 About Chupa Bangkok
Cover charge: Free
Bottle price: Start from 2,200++ THB
Music: Hip Hop, R&B, EDM
Crowd: mostly Thai and Asian foreigners
Opening hours: Every day from 8 PM to 2 AM
++ means the price doesn't include service charge (10%) and VAT (7%)
FAQ
What is Chupa Bangkok dress code?
The dress code at Chupa Bangkok is smart casual.
How much is the entrance fee at Chupa Bangkok?
There is no entrance fee at Chupa Bangkok unless there's a special event.
How much is a VIP table at Chupa Bangkok?
VIP tables at Chupa Bangkok start at 16,500 THB.
How to get to Chupa Bangkok?
To get to Chupa, take the BTS Skytrain to Thonglo station. From there it is a 3-5 minute walk to T One Building. You can also take a taxi or use the Grab app to book one to T One Building.
Other Nightclubs in Bangkok You're Gonna Like
See our complete list of the clubs in Bangkok for more options or contact us directly for bookings.