Party in Pattaya
If you're coming to party in Bangkok for more than a week, you should consider spending a few days in Pattaya.
Like we said many times, when it comes to private parties and party trips, Pattaya has everything Bangkok is missing.
In Pattaya, you have a ton of pool villas, beaches, beach clubs, yachts, clubs that stay open until sunrise, outdoor activities, and more.
And the best thing about it? It's only a 2 or 3 hours drive from Bangkok.
So why not plan your next private party there?
If that's an option you like, we're here to help.
Check out the different types of private parties we can organize in Pattaya.
Where to Party in Pattaya?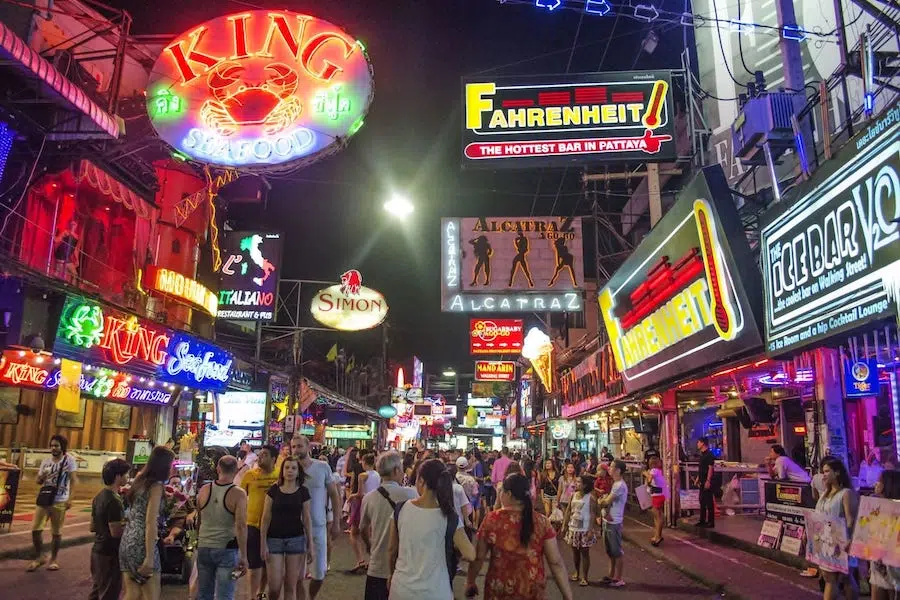 Pattaya's nightlife is one of the wildest in the world.
With Walking Street considered the world's first destination for adult entertainment, Pattaya doesn't always have good press.
It's true the infamous one kilometer long street is full of gogo bars, strip clubs, and might have a few sex shows here and there.
But you can't reduce Pattaya nightlife to that.
Walking street also has incredible clubs, exciting bars, live music, live entertainment, boxing matches, street artists, and more.
There is so much going on there it's easily one of the most interesting streets in Thailand.
And walking street isn't the only place with a lot happening in Pattaya.
You can find luxury beach clubs and rooftop bars across the city with an incredible view over the beautiful blue water of the Thai gulf. And from time to time, Pattaya even has boat parties, pool parties, and foam parties.
Pattaya's party scene and nightlife are truly unique and incredible.