Imagine sitting on a sunbed, sipping cocktails and listening to some groovy beats at one of the best beach clubs in Thailand.
But, with over a hundred beach clubs across the country, you may be wondering which ones are the best and worth going to. Where will you have the most memorable experiences?
Well, we got you covered.
Whether you are looking to lounge around or have an epic party, here are the 10 best beach clubs in Thailand to visit once in a lifetime.
Kudo Beach Club Phuket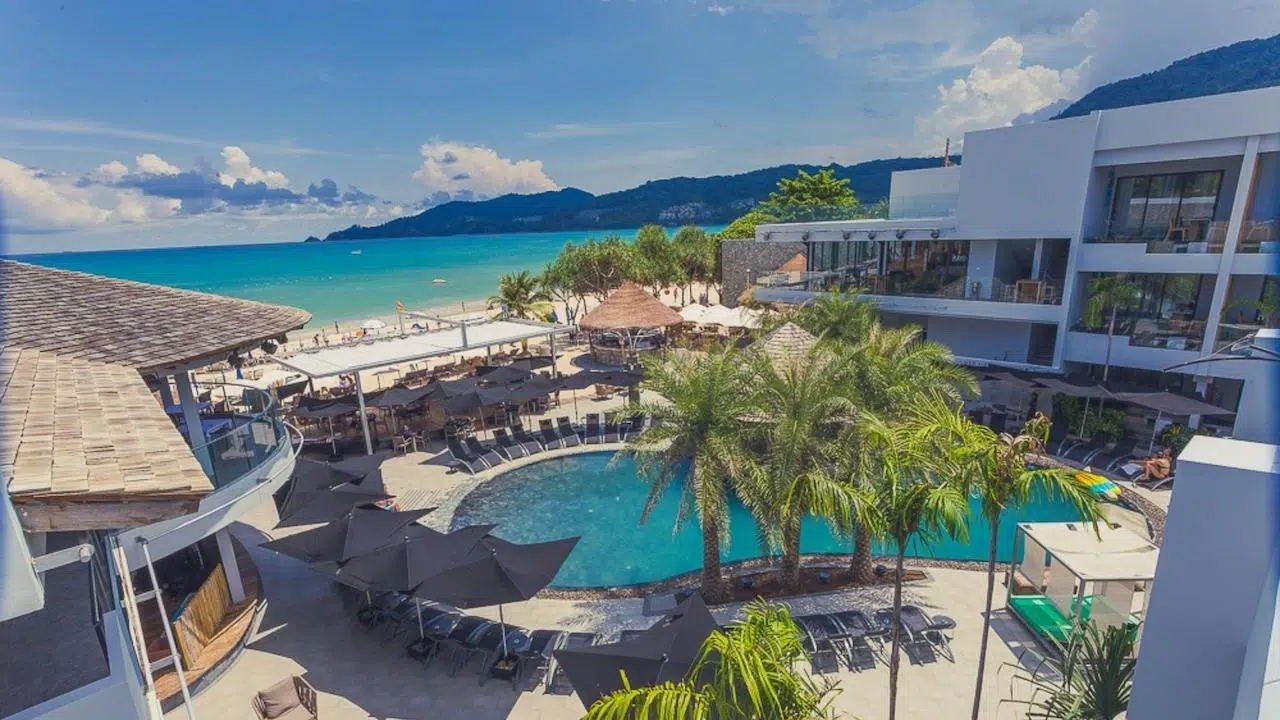 You can't spell beach parties without even considering Kudo Beach Club. It is quite possibly the best beach club in Phuket, if not all of Thailand.
Trendy and chic, Kudo is determined to stand out from the rest of the 'Patong party experience'.
The concept here is simple but elegant and that is to provide a unique lifestyle experience that goes beyond just drinks, music and parties.
Kudo has organized some of the most exciting events such as a Wet T-Shirt contest, tons of Ibiza-style pool parties, and other collaborative parties.
Music-wise, the beach club plays it all – from Hip Hop and R&B to House and Techno.
But don't let that demeanor of Kudo fool you. It's not always popping with crazy parties.
On most days, it is known to be a laid-back haven where you can kick back on their beach beds, enjoy some house music and gaze over the scenic views of Patong Beach and the Andaman Sea.
Whatever you are looking for a beach club, Kudo Beach Club has it all, which is why it is at the top of our list.
Feel free to contact us if you want to make a booking or organize a private party there, or in any of the beach club on the list.
Catch Beach Club Phuket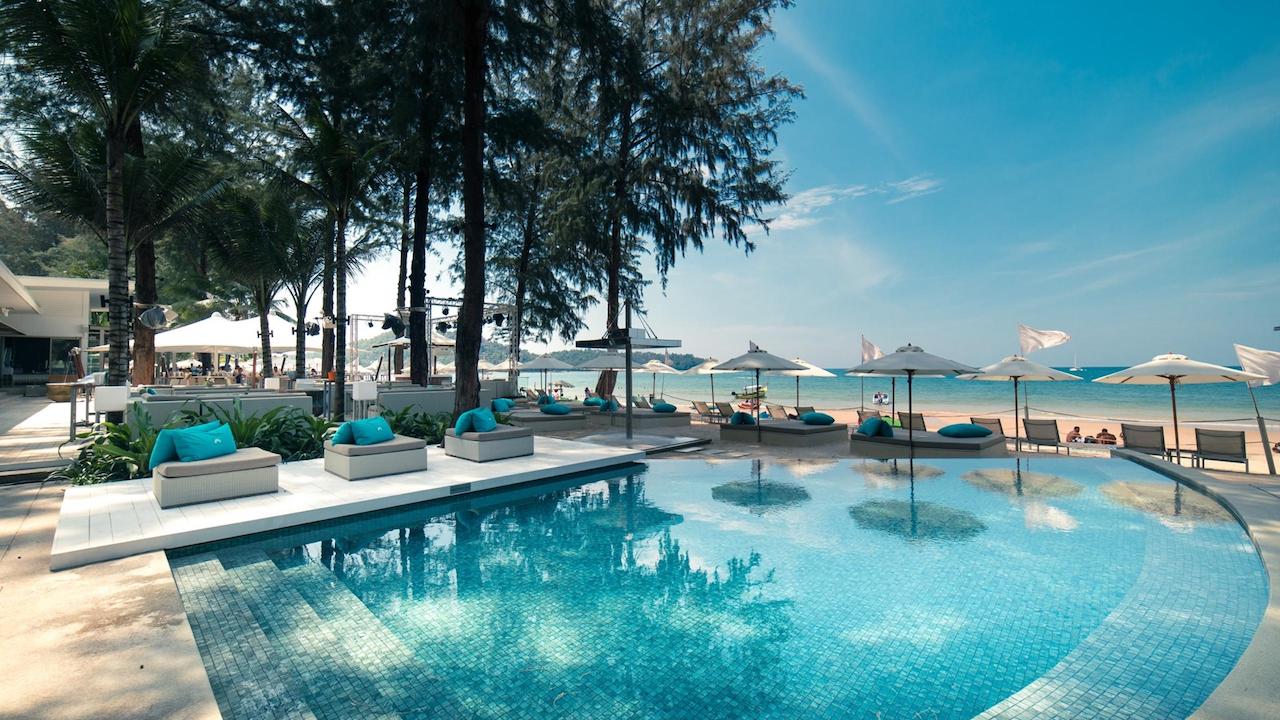 Focusing on fashion, fun and simply being fabulous, Catch Beach Club is another idyllic beach club in Thailand.
Nestled on the powdery white sands of Bangtao Beach in Phuket, Catch Beach Club creates a stylish and luxurious ambiance for beach party goers.
The club boasts panoramic views of the Andaman Sea while offering enchanting experiences, events and activities.
At Catch Beach Club, you can experience both a rejuvenating beach life or heart-thumping parties, all in one place.
Enjoy one of their weekly themed parties or attend more special events featuring international and local artists.
If you are looking to unwind, then come during the day and relax on one of their cabanas or sunbeds.
If you are planning to stay an entire day at Catch Beach Club, you might want to consider their day pass options.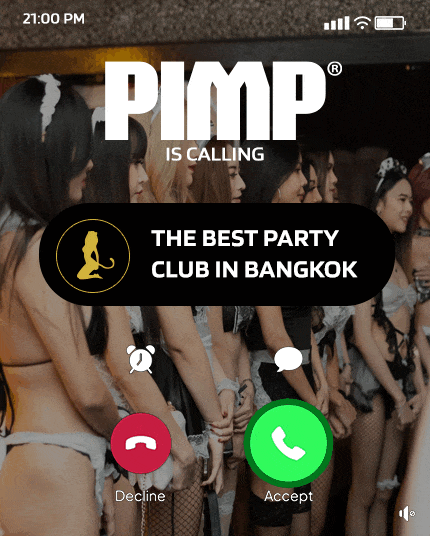 Café Del Mar Phuket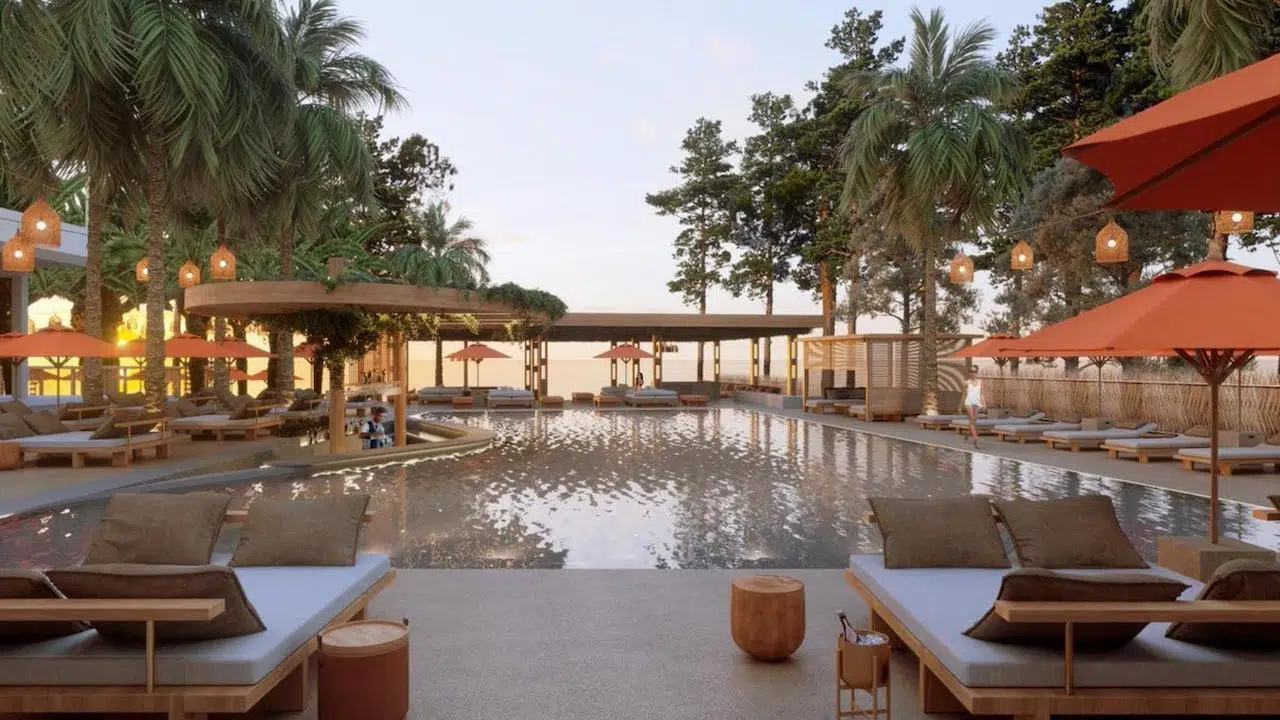 Café Del Mar is one of Phuket's most iconic and oldest beach clubs.
It has held countless events and parties over the years but is also an oasis for day-drinking and chilling out.
Located on Kamala Beach, it has one of the best sunset and ocean views.
It's a beautiful and sophisticated beach club with a giant pool, daybeds, cabanas, and terraces that are perfect for everyone.
Whether you come alone, as a couple or with a group of friends, this is the place for you.
The music at Café del Mar is of top quality as it ranges between soft and vibey jazz, nu soul, groovy house to heavier deep house and techno.
Did you know that it even hosted the last Kolour event in April 2021? That is definitely a Klout and a reason to check out this beach club.
Nikki Beach Koh Samui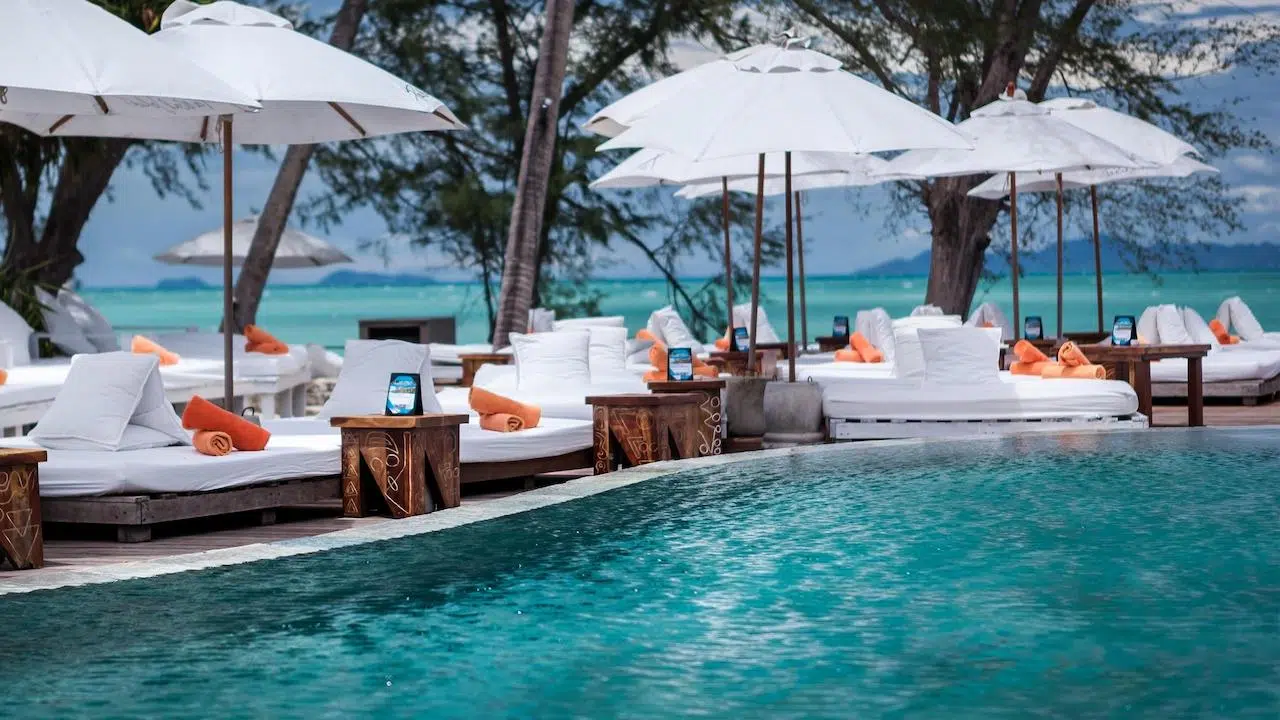 Nikki Beach is a world-renowned beach club brand that spans across 13 different destinations with Samui being one of them.
The concept of Nikki Beach seamlessly combines music, entertainment, dining, fashion, and art. They have created a lifestyle, a destination to see and be seen.
Nikki Beach Samui is more than just a beach club though. It is even a resort, which is incredibly convenient if you are looking to party and relax during your holidays.
Sure, it has everything that a beach bar should have – parties, drinks, pool, beach, loungers, and cabanas.
But that is not what makes Nikki Beach Koh Samui special but rather the level of service and memorable experiences they create.
If you want to organize a luxury private party, Nikki Beach Samui is perhaps one of the best beach clubs in Thailand to consider.
Alexa Beach Club Pattaya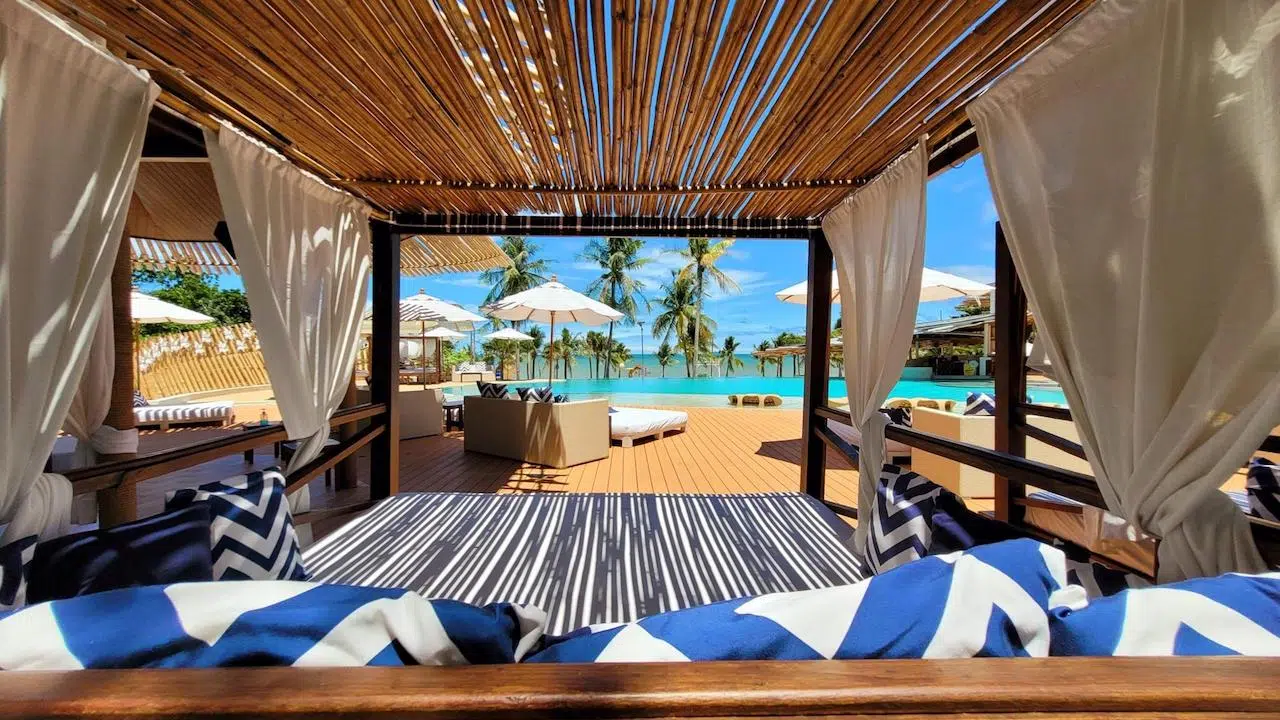 If you are in Bangkok for your holidays and don't want to go all the way to Samui or Phuket, Alexa Beach Club in Pattaya is right up your alley.
Alexa is the most exciting and happening beach club in Pattaya as it ticks off all the must-haves for a beach club.
Pool, food, drinks, and a range of lounging areas.
Experience the vibe and ambiance transform from day to night.
It starts relaxed and chilled and as the sun goes down, it picks up with live performances, music, and entertainment.
With weekly events such as 'Bring on the weekend' and all-day beach dining specials, it's one of the most exciting places to party in Pattaya.
If you're going to Pattaya with a group of friends, consider booking a pool villa nearby so you're within walking distance for maximum convenience.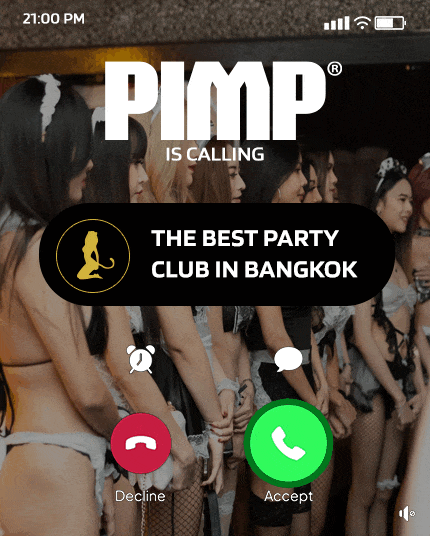 Xana Beach Club Phuket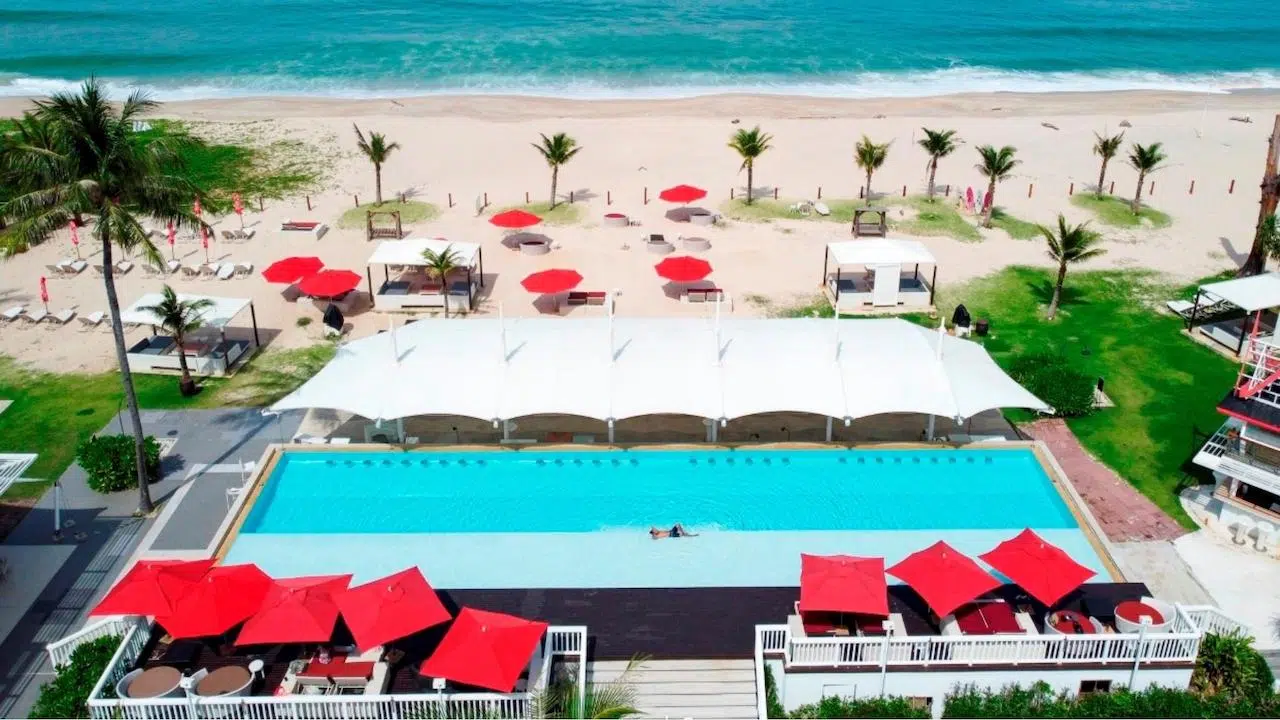 Xana Beach Club is another great option if you are looking for a casual beach party in Phuket.
Located at Bangtao Beach and deep within Angsana Lagoona Resort, this modern picturesque little beach club boasts a 35 meter swimming pool with a swim-up bar and a private rooftop terrace.
Here you can lounge during the day or party in the evening with great vibes all around.
There are also sunbeds sprawled across the beach if at any time you want to get away slightly from the intensity of the beach club.
Coast Beach Club Phuket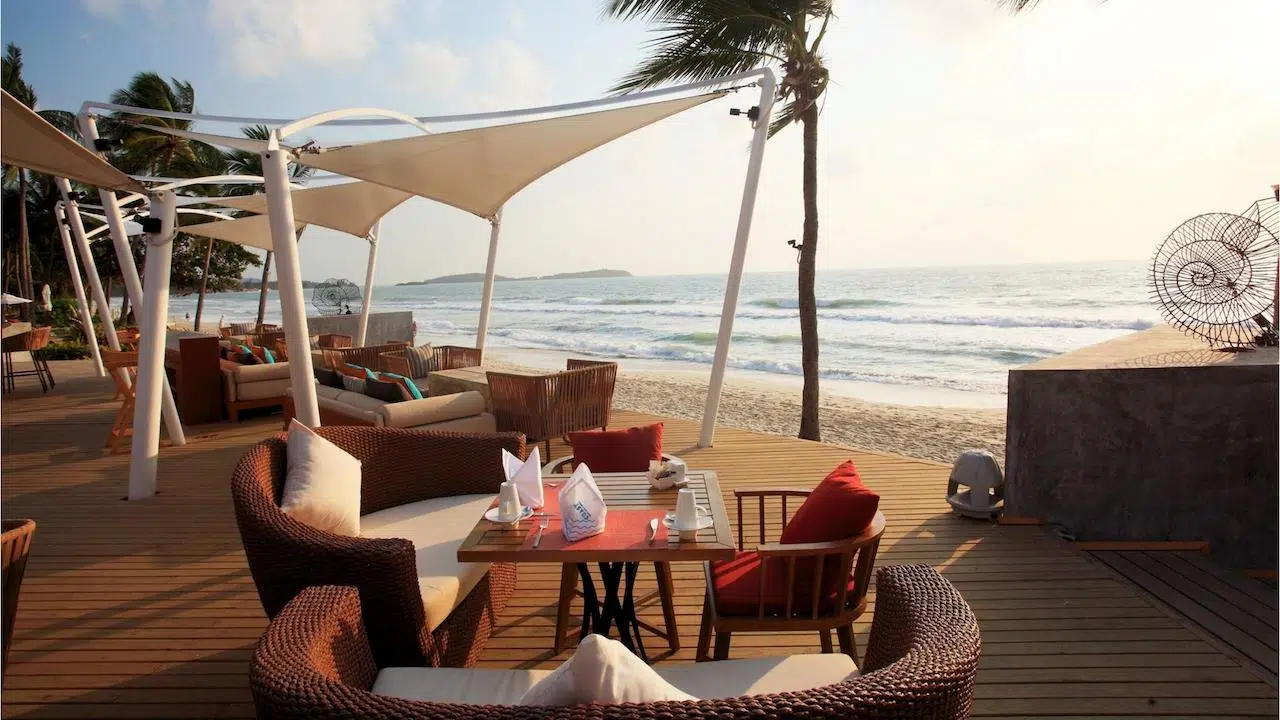 Coast Beach Club is one of Thailand's most up and coming beach clubs brand with locations in Koh Samui, Hua Hin, Pattaya and Phuket.
While they are all incredible in their own way, we think that one in Centara Grand Beach Resort Phuket is the best one. Simply because it is located at such a pristine area with the white sandy Karon beach and incredible laid-back vibes.
At Coast Beach Club Phuket, you come here for the relaxed ambiance, drinks and food but stay for the livelier parties that start in the evening.
Beach Republic Koh Samui
Beach Republic is a stunningly beautiful beach club in Koh Samui.
Imbued with beautiful hues of tropical colors and vibes, it clearly stands apart from other beach clubs on the island.
The red and white design of the property is a stark and charming contrast from the forest green and ocean blue landscape of the island.
You could spend an entire day just enjoying the views while sipping on cocktails.
While it does have plenty of parties and events, the real experience here is the complete relaxation and tranquil ambiance during the day.
Ark Bar Beach Club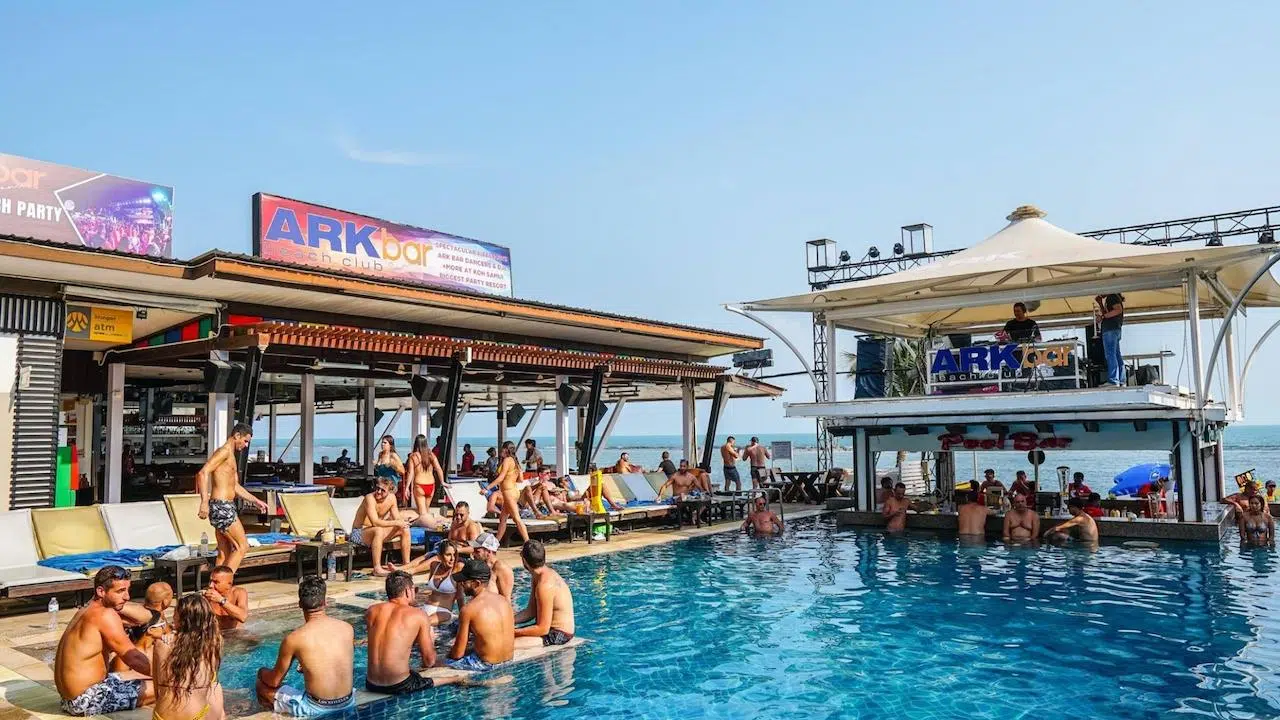 If you are a party animal, there is no way you come to Koh Samui and not visit Ark Bar.
This beach club has set the standard for the wildest parties on the island.
Also, a resort, Ark Bar encompasses a large area on Chaweng Beach with different sections to party at. First there are 3 pools, an elevated terrace and several bars.
There is a section for dining and relaxation. Then of course, there is also the beach area with loungers, which are the perfect setting to watch the daily fire shows.
Heart-thumping music, constant flow of alcohol and plenty of entertainment, Ark Bar is an ultimate party beach club in all of Thailand.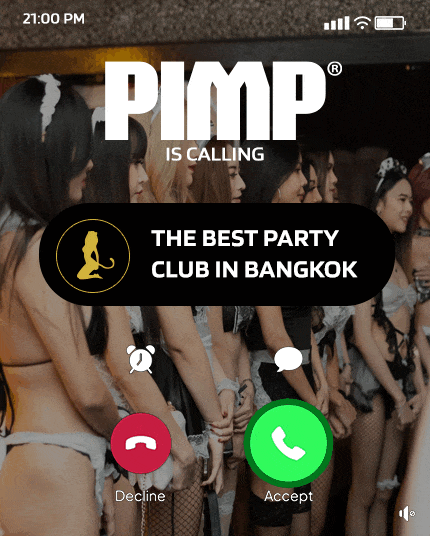 Seen Beach Club Samui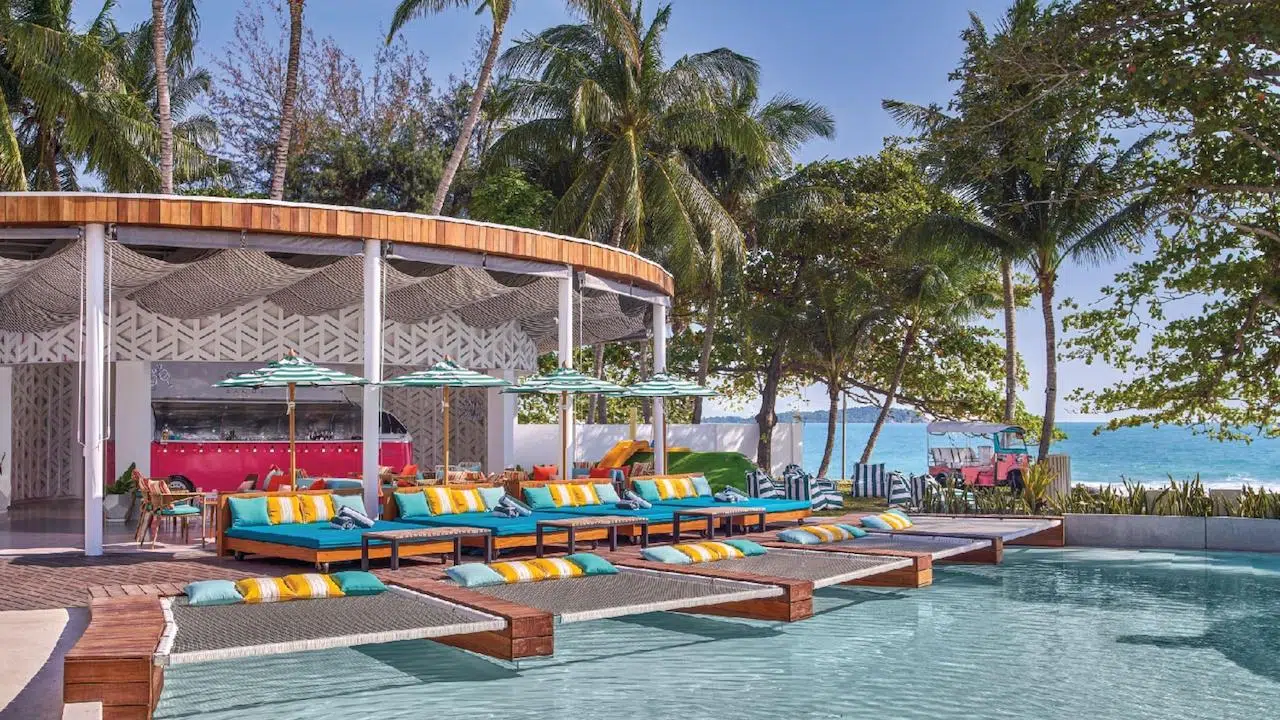 Last but not least, travel back in time to the 50s at Seen Beach Club in Koh Samui with its high energy and bright themes.
This reimagined retro beach club is the perfect place for sun, sand, and relaxation while enjoying groovy music, tropical drinks, and a great ambiance.
Come weekdays for chilled out vibes and the weekend for a more party scene. Check out some of their events – from pool parties to after work shenanigans.
FAQ
What is the beach beach club in Thailand?
Kudo Beach club in Patpong beach is always listed as the best beach club in Thailand and we can only agree with that. It's famous for a good reason, it's simply the best beach club in Thailand whether you want to chill or party.
How much is a beach club in Thailand?
The price varies a lot from one beach club to another, but expect to pay between 1,000 and 3,000 THB for a private sunbed or cabana with a premium bottle of liquor or sparkling wine at most beach clubs in Thailand.
Get Ready For An Epic Beach Party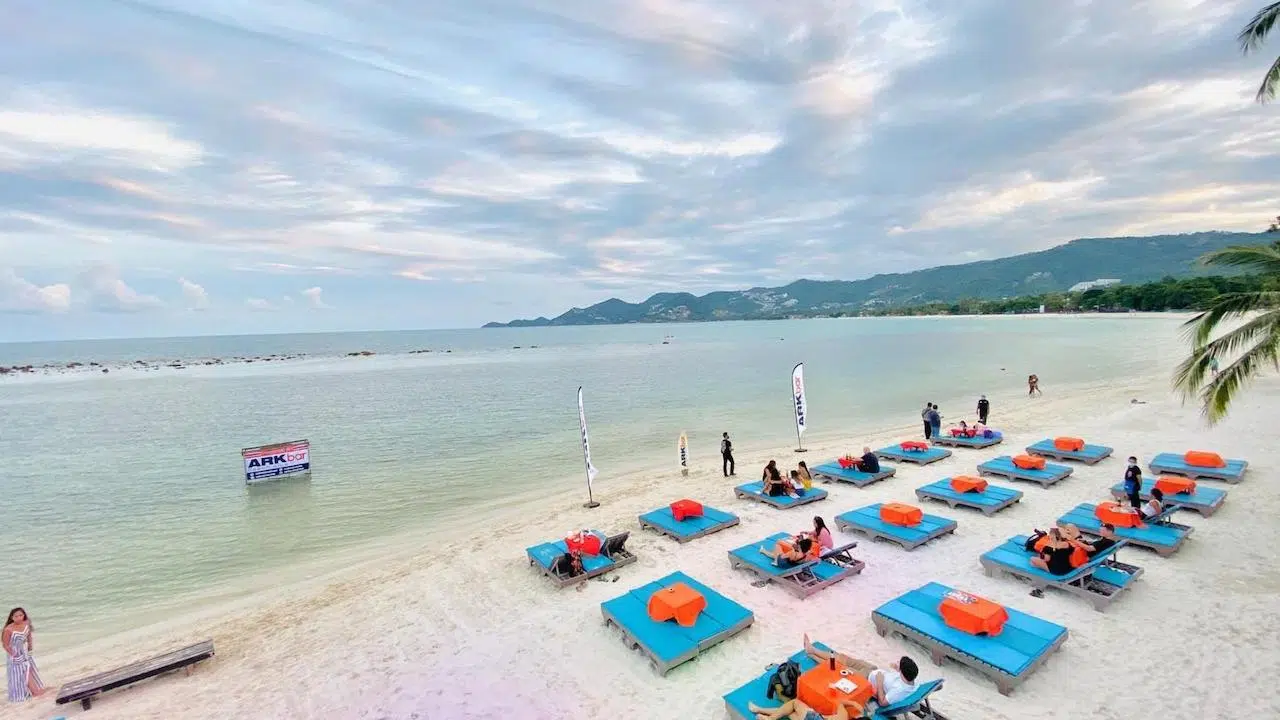 Whether you want to VIP tables at the best beach clubs in Thailand, sexy bikini models to join the fun, or privatize one for your event, contact us today and we'll arrange it today.
And if you're looking for the best places to party in Thailand, we have a guide for that.
Keep reading to learn where the best nightlife in Thailand is.