If you want to party with hot Thai models and enjoy the best and nothing but the best, Bangkok gentlemen clubs are here for you.
For a bachelor party, a business meeting, a birthday… every excuse is good to celebrate any occasion in style with the most beautiful girls in the city.
So if you want to spend the night surrounded by Thailand hottest models, here are the best gentlemen clubs in Bangkok where you should go splash your money.
The PIMP Bangkok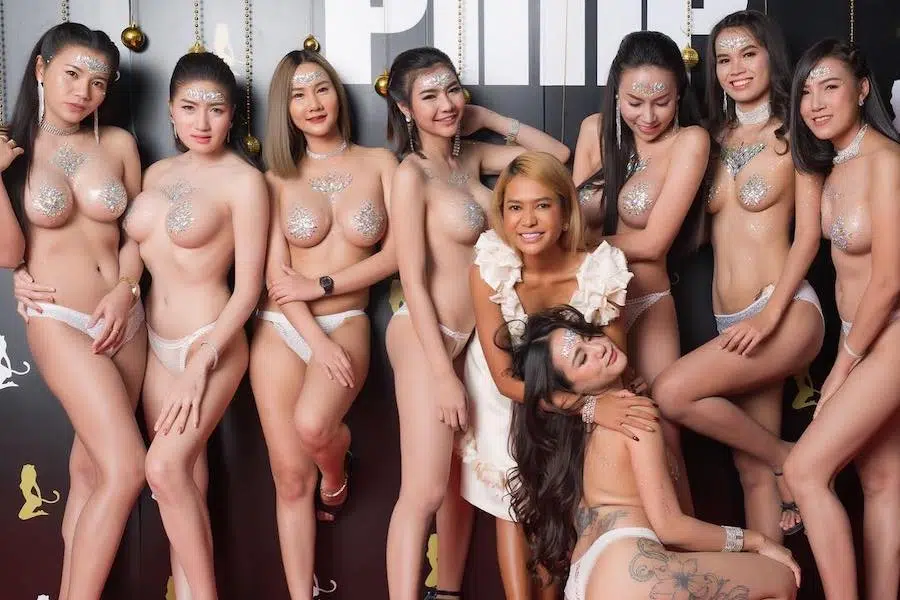 The best, hands down.
Over 200 of the hottest Thai models, premium brands, private rooms, themed nights, sexy shows and performers….
The Pimp Bangkok is by far the most notorious gentlemen club in Bangkok, and it does live up to its reputation.
With plenty of girls to choose from and different types of private rooms that can accommodate from 4 to 30 pax, they have everything you need for a wild party with the boys.
That's the Gentlemen Club we recommend!
Elite Thonglor 13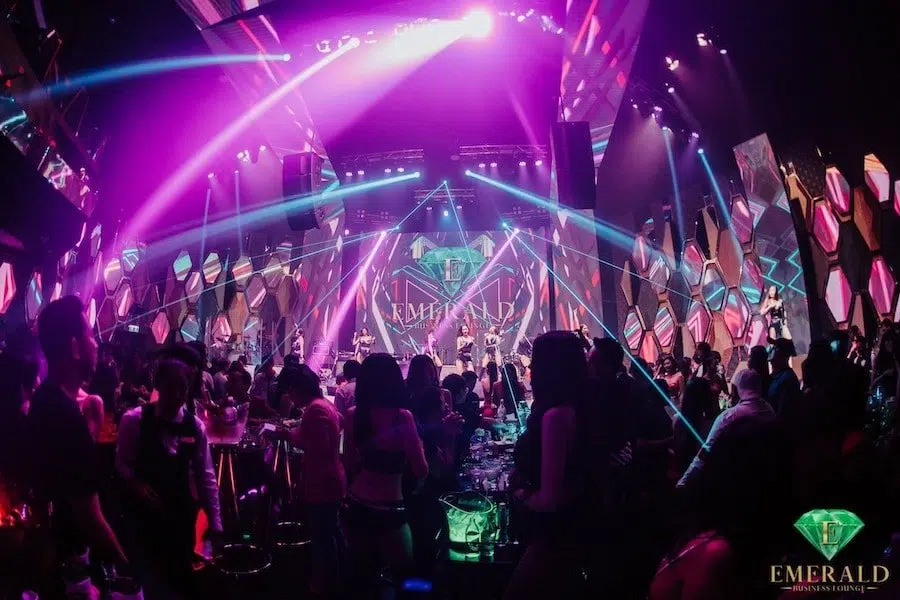 Elite is the new name of the famous Emerald, the g club that took the word luxury to another level.
It has everything it takes to become one of the best club in Bangkok, including a large selection of sexy Thai girls.
Booze Club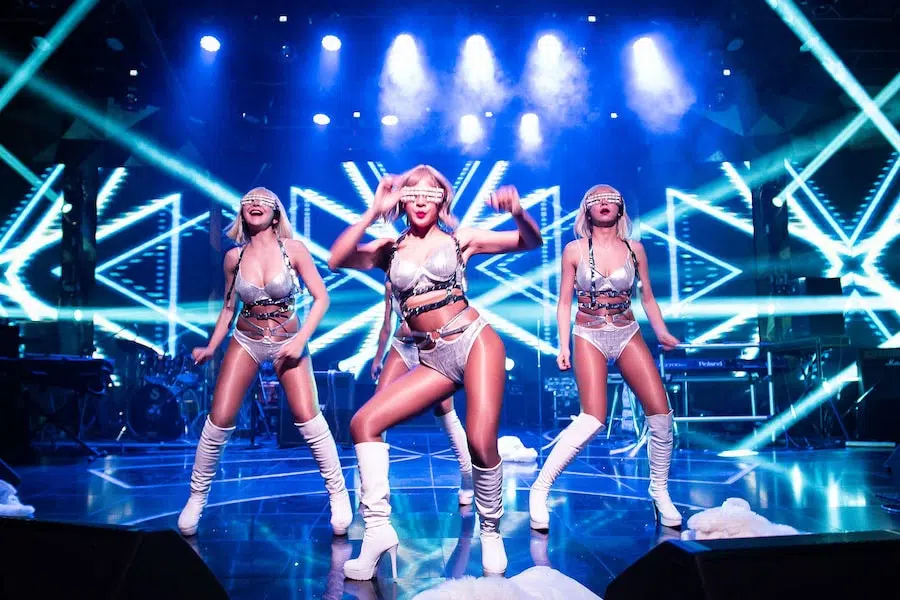 Booze is claiming to be for "Elite Customers" and aims at offering the best party experience you can get in Bangkok.
With over 100 girls, stage shows with an impressive light and sound system, karaoke rooms, and high-end service, it's without a doubt one of the best adult entertainment venue in Bangkok.
Their private rooms are simply beautiful, perfect for a night with the boys and sexy companions.
Czech Club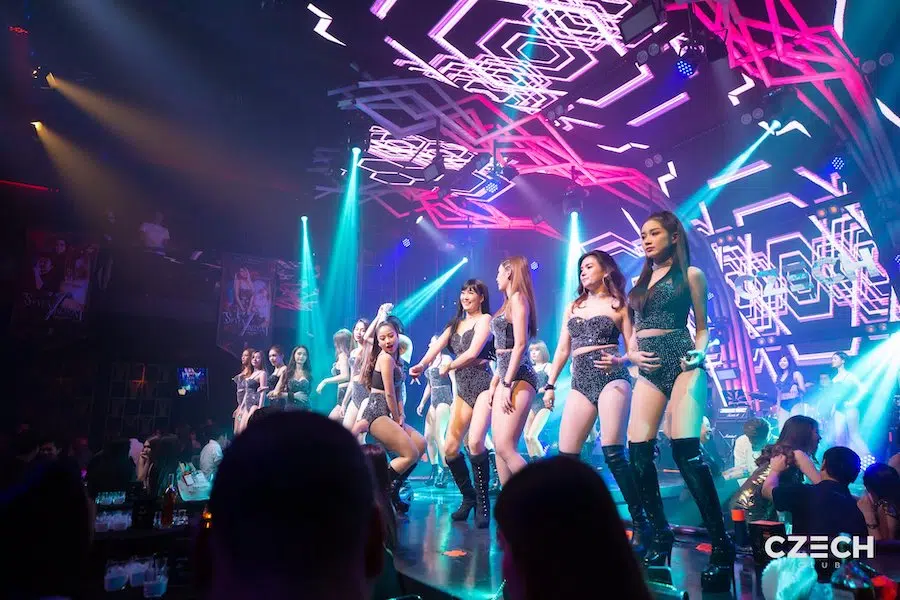 The Czech Club is the wildest gentlemen club in Ekkamai.
Tons of great events shows and live band performances, but most importantly, some of the most incredible girls you'll find in Bangkok.
Czech Club is a night club, restaurant, and wine bar with 16 private rooms that will make you come back for more.
Sherbet Club Ekamai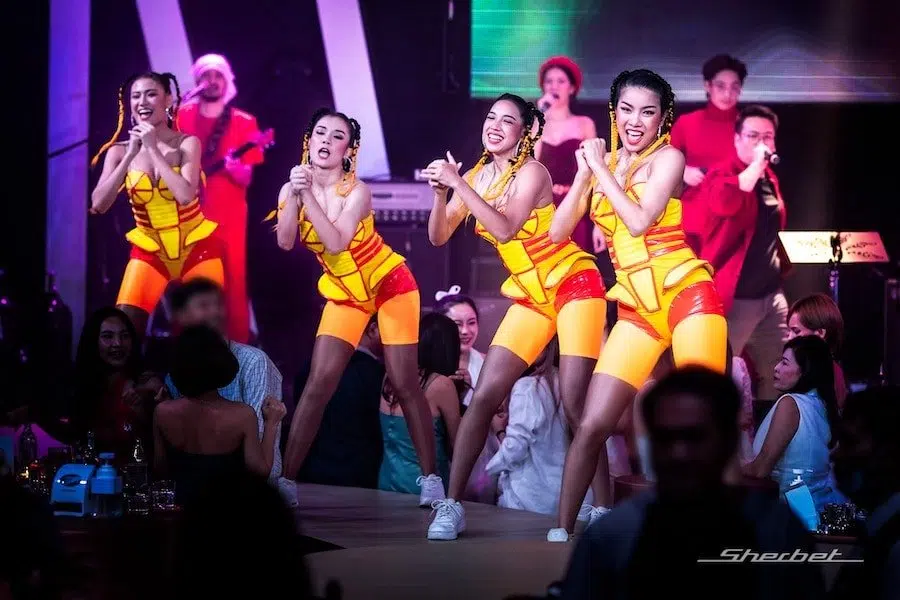 Another popular gentlemen club in Bangkok but way more discreet.
It doesn't have a bold communication like other clubs on the list, but it's still a great option.
Expect live performances, DJs, fine dining, pool tables, private karaoke rooms, and hot hostesses.
The Play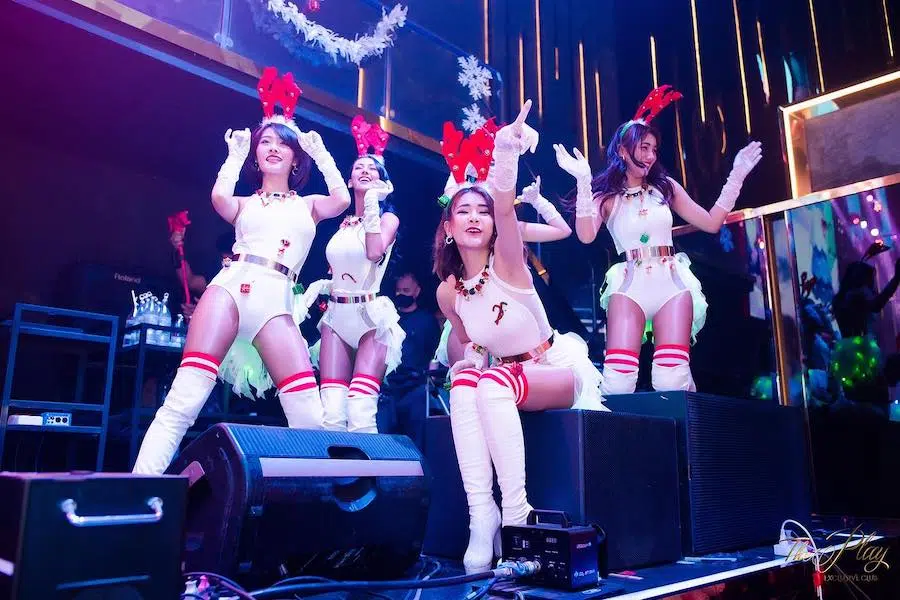 RCA now has its own gentlemen club with live bands, sexy shows, private karaoke rooms, and of course, more gorgeous Thai Girls than you can handle (or afford).
M Club (Monte Carlo)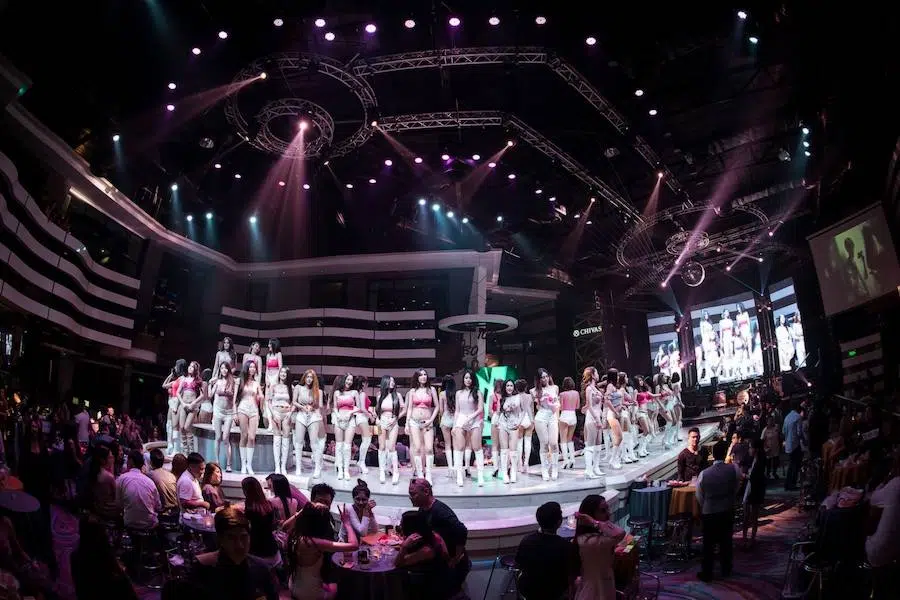 Arguably, "♠️♥️ The Biggest & Sexiest club in Bangkok ♥️♠️"
Hard to say as only a few made their way that far up north in Bangkok to see this gentlemen club.
Dubai Luxury Club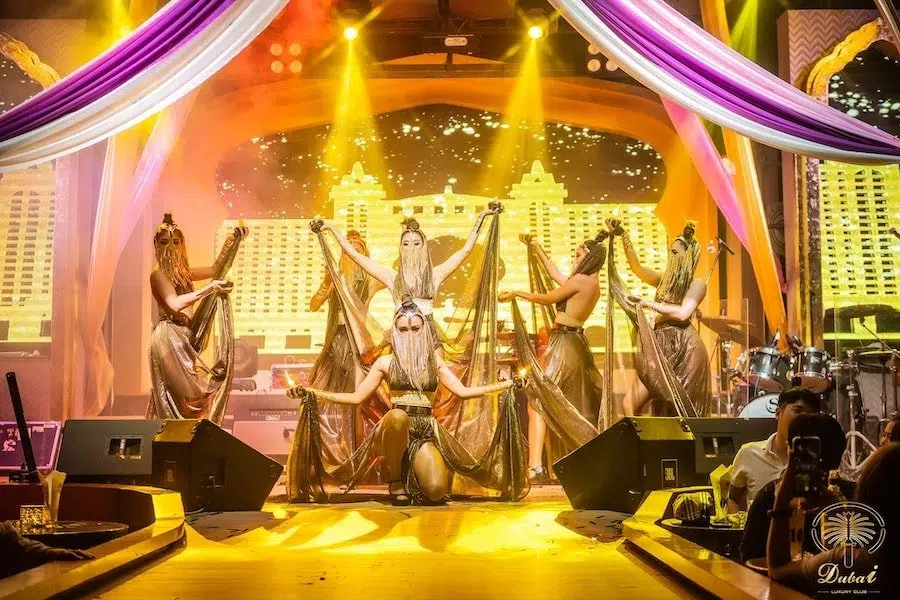 Inspired by the beautiful palaces and the culture of the middle east, Dubai Luxury Club brings a different theme to the exclusive club scene in Bangkok.
And the club has everything you expect from this type of high end venue.
Dubai Luxury Club has awesome live music and performances, beautiful dancers, great service, nicely designed VIP rooms, and most importantly, a great selection of about 100 hot Thai girls every night of the week.
The Harem Bangkok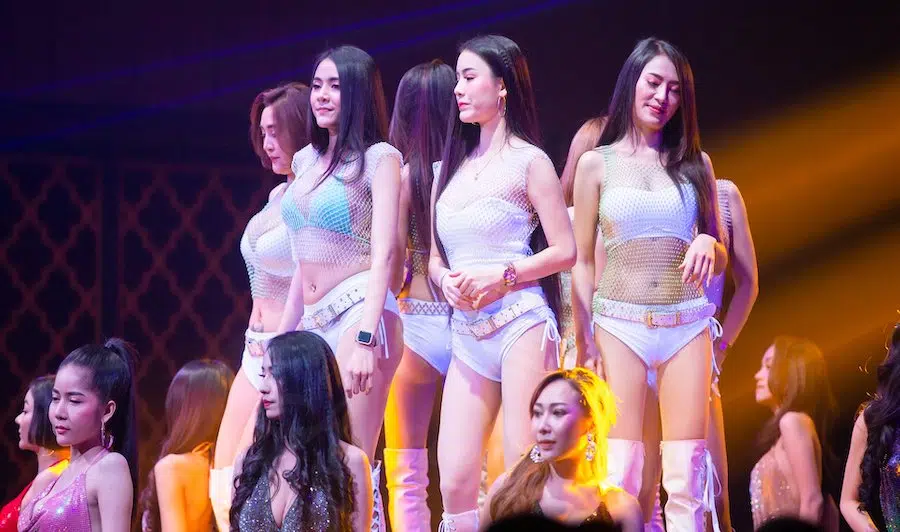 Aladdin gentleman club has a new name, The Harem
And it has some really good arguments and charming girls on its Facebook page who might make you want to go all the way to Lat Phrao.
But you need to feel adventurous to go that far for a drink with some beautiful girls after you've seen all the options above.
---
Tip For Gentlemen Clubs in Bangkok
Never been to a G Club in Bangkok before?
In that case, let us take you through a few things you absolutely need to know :
Book in advance. It's not mandatory but highly recommended if you want a large private room or a VIP table in front of the stage.
Arrive early. There are often 100+ girls in most clubs, but it's first come first serve. The earlier you arrive, the more attractive options you have.
Ask the mamasan for recommendations. Pretty doesn't always mean funny and friendly. Tell the mamasan what you like in girls and let her recommend the models that match what you're looking for. She knows them better than you do.
Bring more money than you think. As confident as we are that you're gonna have the time of your life, we also know it's gonna cost you more than you think. When you get half-naked girls on your lap, and you drunk a bottle of whisky already, you're probably gonna be down for any extra (shots, food, girls…) that the girls recommend. And that's gonna cost you.
Don't expect to get laid. Or be ready to break the bank for it. First, not all girls are open to more than just drinking and flirting with you. Two, it's gonna be really expensive. Not the price you will pay for a freelancer or a girl in a gogo bar.
Don't keep your hands in your pockets. Gentlemen clubs are not strip clubs, no pole dance or naked shows, but the girls come to your table to party and drink with you. And you're allowed to touch.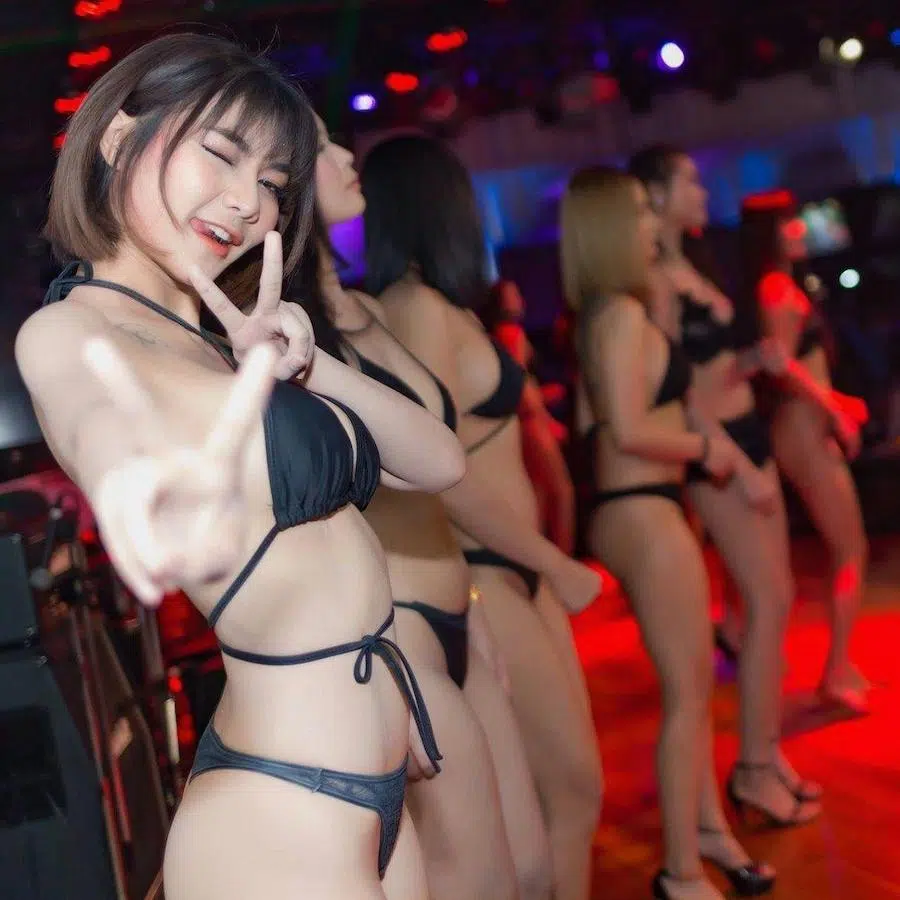 ---
Book Your VIP table or Private Room Now
Not sure which gentlemen club to choose, how much it cost, or how to get in?
We can take care of your booking in the best gentlemen club in Bangkok.
Contact us today for more details.
FAQ
What Is A Gentlemen Club?
A gentlemen club is a high-end private club reserved for men where they can enjoy female company.

It's not a brothel but more like a high-end strip club or gogo bar with private rooms for those who want to party with hot girls with nobody else around.
How Much Is The Entrance Fee At A Gentlemen Club In Bangkok?
The entrance fee vary from one g club to another. Most gentlemen clubs in Bangkok have a membership fee instead of an entrance fee.

In other words, you need to buy a package that includes a few bottles to have the right to enter.

In most gentlemen clubs, only one person of the group need to have a membership for all the group to get in.
Planning a party in Bangkok?
Check our services for your private party or have a look at our guide of Bangkok nightlife if you plan to go out.