Hire a Stripper in Bangkok for Your Party
Make the temperature by adding a stripper to your party in Bangkok.
We have female, male, and ladyboys strippers available for your event.
Thai, Asian, and European strippers ready to offer you a show you're never gonna forget.
Need a Thai ladyboy stripper to prank the groom during a bachelor party in Bangkok? We have the hottest trans strippers to give the groom a show he's never going to forget.
Need a male stripper for a hen night in Bangkok to give the bridesmaid the shows she deserves? We have the sexiest male strippers in Bangkok available for you.
Or what about 2 gorgeous Thai models stripping down to their panties to give a lucky man the experience of a lifetime? Contact us and we'll get the hottest girls in Thailand for him.
For a birthday, a graduation party, or a regular Tuesday night, hire strippers in Bangkok to make your sexy party a success.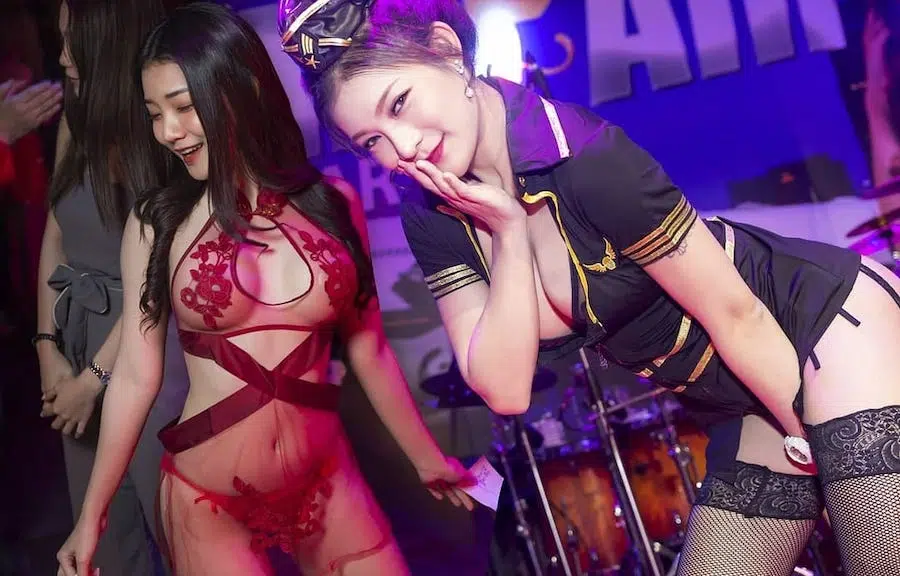 How Does it Work?
The stripper comes announced or unannounced, the music goes on, and the show starts.
Strip shows and lap dances are usually 15 minutes, with the stripper going down to his/her underwear. (fully naked can be arranged on request)
Then if you want, we can add sexy games to play with the stripper, like naughty games with whipped cream, candies, and a few balloons.
We won't tell you more, but trust us, those sexy games are an excellent opportunity to get everyone involved after the lap dance.
How to Book?
Let us know when and where your party is, the number of people and if you have any special requests.
Choose the stripper you want from the selection we send you.
Confirm your booking.
Note: we need at least 48 hours' notice to check who's available for your party and to know if you have music or if we need to bring speakers. We can also provide blindfolds if you want to make it a surprise.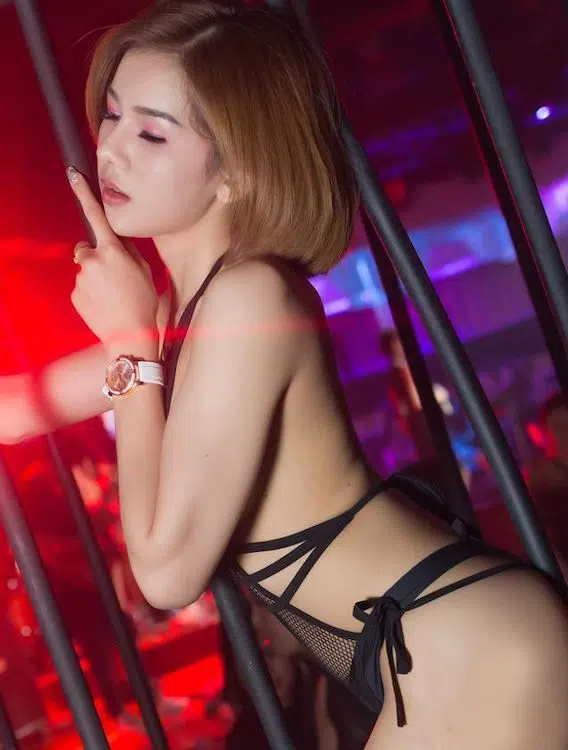 Book your Stripper in Bangkok Today
Who doesn't like to be surprised by a stripper?
You know it's one of the best things you can arrange to make your party in Bangkok incredible.
And with the strippers we have ready for you, you're in for a great time.
Because our strippers are not only sexy, they have a ton of skills, know how to tease, and how to get the party started.
Don't take our word for it. Try them yourself.
FAQ
Can I choose the stripper?
Yes, you can select the stripper you prefer. Once we know the date and time of your event, we will check who's available and send you a selection of profiles for you to choose from.
Where does the strip show happen?
Your hotel room, your condo, your villa, a private room in a KTV, a private room in a gentlemen club… As long as it's in a private place, it can be anywhere and anytime.
You need more than a stripper for your party?
Look at our list of shows and performers, and services, we can arrange for your party in Bangkok.
And if you need anything special or further assistance to plan your whole trip or event in Bangkok, message us today to talk about it.