Book a VIP Van in Bangkok
Get around Bangkok in style with our VIP vans.
We can arrange minivans for your airport transfer, night out in Bangkok, excursions in and around Bangkok, or have them at your disposal 24/7 during the whole duration of your stay.
Forget about logistics and transportation. With minivans at your disposal, you're free to go everywhere you want, whenever you want, and focus on your holidays.
With them, you can relax, eat, drink, sleep, or party on your way to your next destination.
Minivans are without a doubt the best way to beat Bangkok's traffic.
The VIP Vans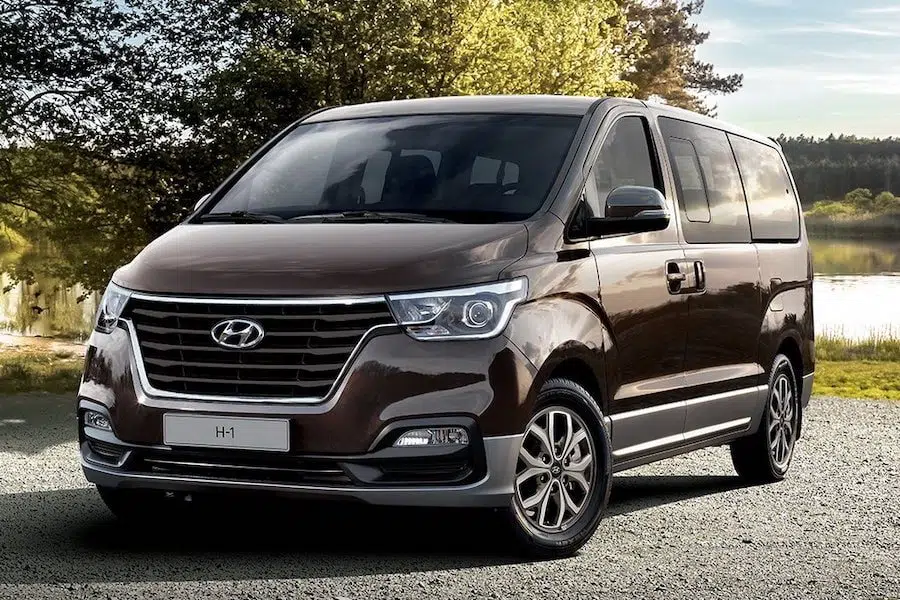 The VIP vans are built to offer optimal comfort.
They have large leather seats, AC, plugs to charge your phone, and of course, a light and sound system to keep the party going between the different venues you plan to visit.
And if you want to spice things up, we can even arrange party models, shows, drinks, and more to make the ride even more special.
Don't let Bangkok's traffic keel the vibe, hire a VIP van and you'll enjoy every minute of your stay in Bangkok. Even those stuck in traffic.
We offer you flexible booking to adapt to your needs and schedule. And we have a large fleet to adapt to all types of events.
Whether you need a van for yourself or 10 vans for 200 guests, book them with us.
VIP vans in Bangkok are available for:
Airport transfers (from Suvarnabhumi or Don Mueang Airport)
Half-day (8 hours)
Full day (16 hours)
Transfers between Bangkok and Pattaya, Hua Hin, Khao Yai…
Multiple days (16 hours a day maximum)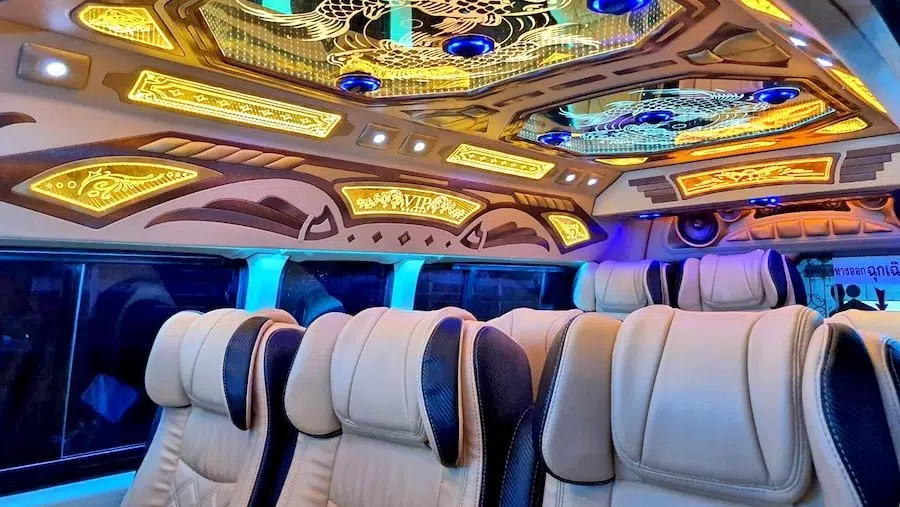 Features
10 seats
Sound system
Light system
English speaking driver
How to Book?
Send us a message today with the date of your event, the number of guests, and the type of transfer or booking you need.
Confirm with our team the pick-up time and location.
Book the van(s)
Contact us today to get more details and pricing.
*Every rental include gas and tolls.
FAQ
What's included in the price of the VIP van?
The price of the VIP van includes the van, driver, gas, and tolls. No extra or hidden fees.
How many luggages can you fit in the VIP van?
You can fit up to 6 large suitcases in the trunk of a VIP van. If you have more luggage, you can put them on the back seats or in another VIP van.
Can you party in the VIP van?
Yes, you're allowed to party in the VIP van. You can bring your drinks and connect your phone via Bluetooth to choose the music. We can even arrange party models to spice up the ride.
You need anything else for your stay in Bangkok?
Check the other vehicles we have available here.
We can also include special add-ons to make your trip special. What about drinks, party models, or sexy shows?
Click here to have a look at all the services we offer, or send us a message today to have a full list of services we can arrange during your stay in Bangkok.