We all know that dating apps are the most popular way to meet girls nowadays. And we can all agree that in most cases they make life easier.
But we also have to admit that they aren't for everyone or for every situation.
Let's say you're coming to Thailand for a few weeks or you're planning a party with your friends somewhere in Thailand.
Does it make sense to use Thai dating apps to meet local girls?
Is this the best way to find single Thai girls for the night, find a sexy girl to show you around, or find girls for a private party?
In our experience, not really.
Especially if you're in Thailand only for a short time or a special event.
That's exactly why our party models and sexy tour guides are so popular.
Because when you hire girls with us, you know exactly what to expect and what you're going to get.
That's just not the case with girls you meet on dating apps.
If you're still not convinced, we'll give you 7 reasons you should avoid dating apps in Thailand, and Thai dating apps in particular.
It's Hard To Find Girls That Want The Same Thing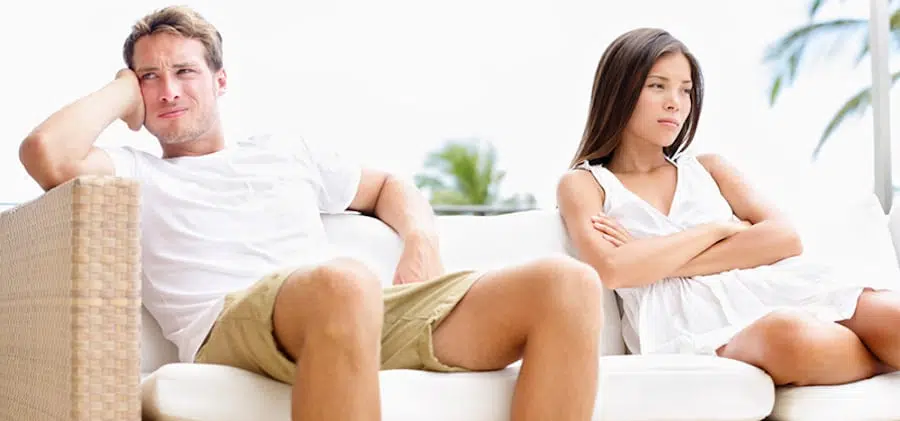 When you're swiping left and right on dating apps in Thailand, you've no way of knowing if the girls you're talking to want the same thing you do.
Maybe you just want to get laid? Maybe you want a normal girl to hang out with? Maybe you're looking for your future Thai wife? Or maybe you aren't.
Even if the bio helps a bit, it's hard to find the right girl(s) right away.
And even if it works, it'll take a lot of effort and time.
It Can Be A Waste Of Time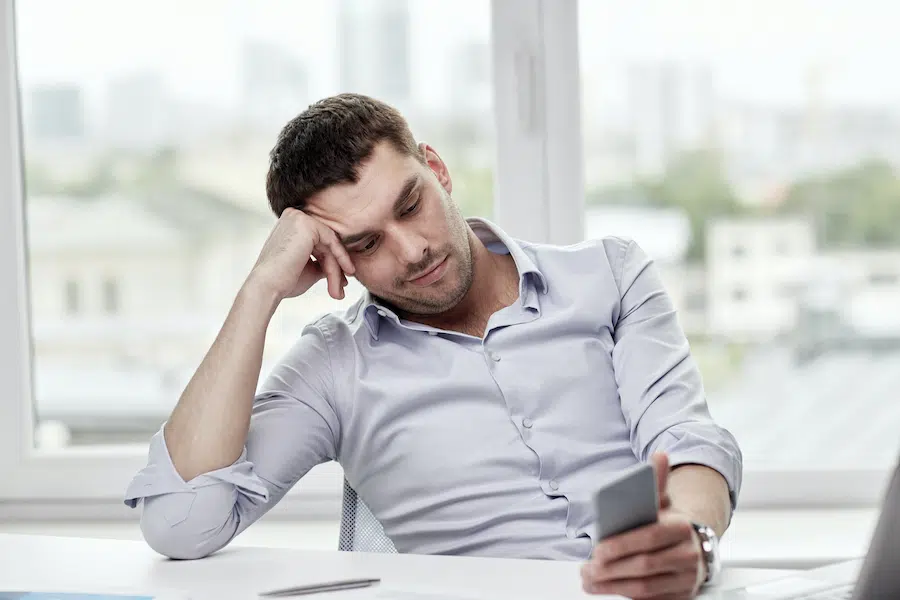 Another disadvantage of dating apps is that not only are you're not guaranteed to find what you want, but searching, chatting, and sorting out the details takes a lot of your time.
It can be such a waste of time, that magazines like GQ even give you reasons to delete dating apps.
If you want to meet Thai girls during your vacation in Thailand, you can write to dozens, if not hundreds of girls, and get no results.
There's no guarantee you will manage to find what you want, no matter how much time you spend on the app.
Not everyone has the time to play Russian roulette with dating, especially if you're only visiting Thailand for the holidays.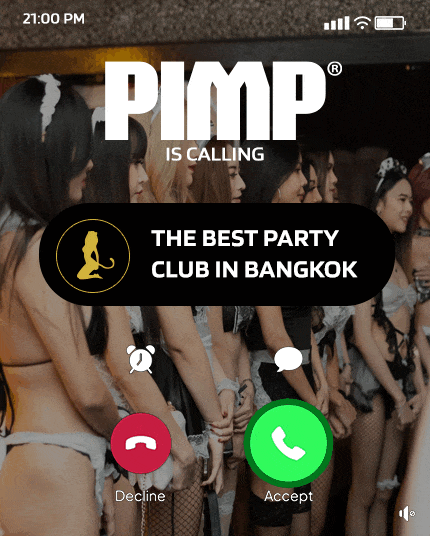 Girls Use A Lot Of Filters On Their Photos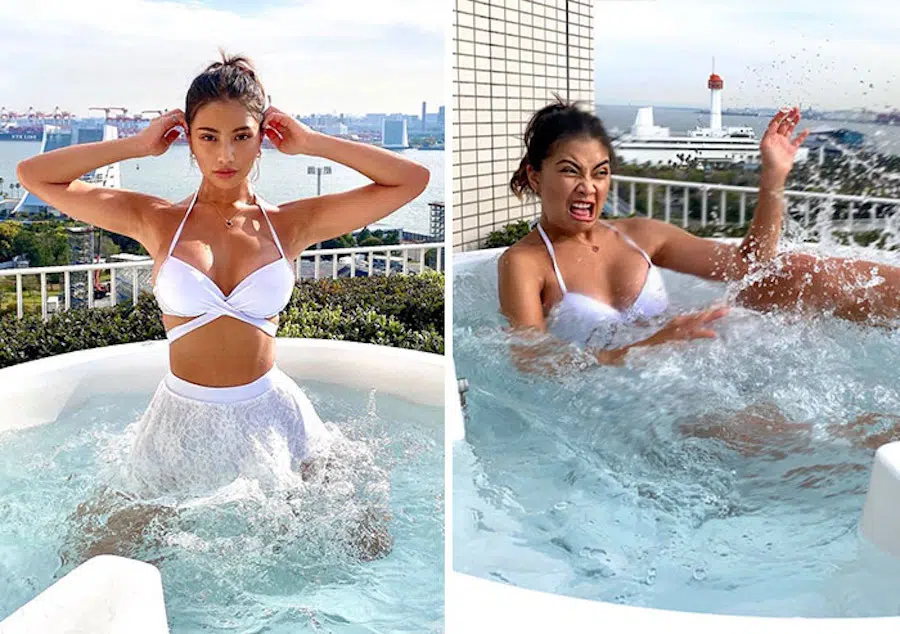 All girls, especially Thai girls, love to use filters and lots of makeups in their photos to look like beautiful models.
Some filters are so good now that it's hard to tell if what you see is real or not.
Just look at these examples on Insider, it's shocking.
When dating online in Thailand, there can be many surprises between what a girl looks like in her dating profile and what she does in real life.
That's why you should always video chat with a girl before setting up a date.
Unless, of course, you trust people like us to find you a date.
Some Dating Apps Don't Separate Ladyboys And Girls!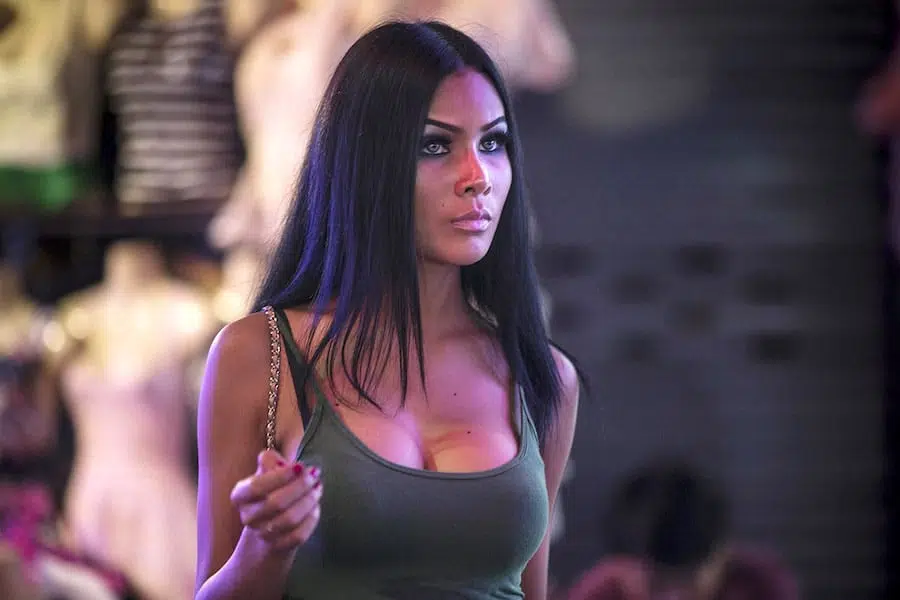 That's an issue specific to Thailand.
Most Thai dating apps (like Thaifriendly, ThaiCupid, ThaiFlirting, etc.) allow you to filter ladyboys if you don't want to see them.
But most major international dating apps like Tinder, Badoo or Bumble don't do that.
So if a sexy girl doesn't mention in her bio that she's a ladyboy (or not), you might not find out until it's too late. Even when you use the best tips to spot ladyboys.
This can be fun if you're adventurous, or a disaster if ladyboys aren't your thing.
But don't worry. When you hire girls from us, you can be sure that they're real girls.
Thai Bars And Nightclubs Are Filled With Pretty Girls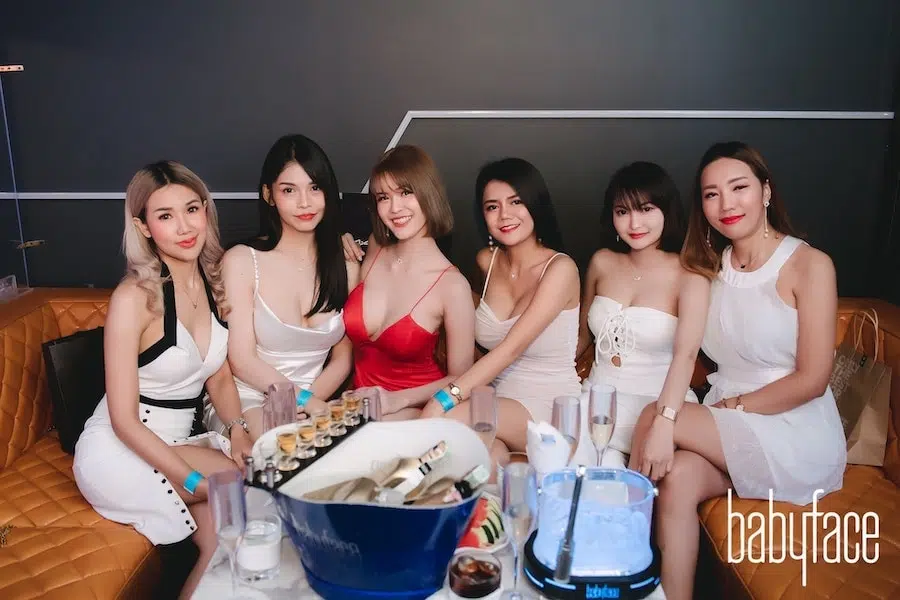 As we said in the introduction, nowadays everyone uses dating apps. Regardless of their age or where they live.
And it makes sense, because it's so much easier to make the first move online.
At least in the west.
But in Thailand, it's so easy to start a conversation when you go out, and there are so many single girls in bars, nightclubs, beach clubs, etc. that dating apps are not as essential.
If you still don't feel like doing the first move, or if you want to be sure to meet girls who love to party, go to a gentlemen's club like The PIMP Bangkok, and you'll find plenty of girls ready to drink with you (and even more if you play your cards right).
All the girls there are already waiting for you. All you have to do is show up.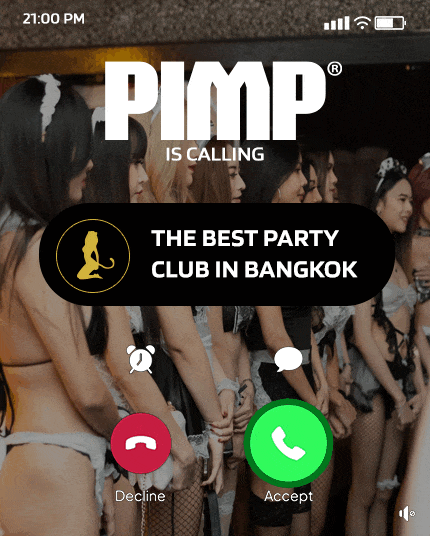 It's Impossible To Find A Group of Girls For A Private Party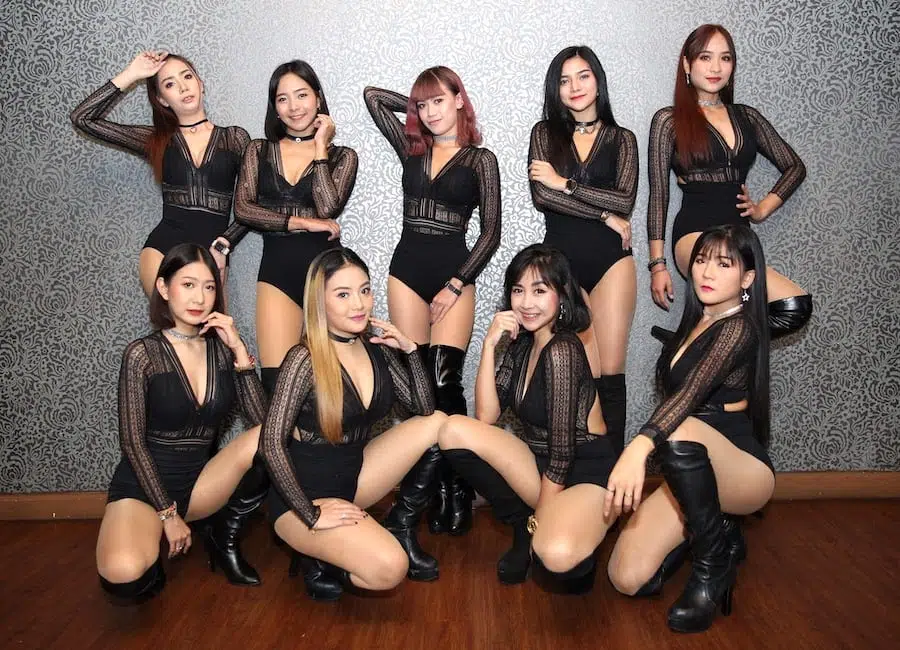 Suppose you come to Thailand with your best friends for a bachelor party and you're looking for a group of girls to party with you?
Dating apps aren't the place where you're going to find this type of girls.
You might find a girl or two, but that's it. Which girls are going to go to a place they don't know with a bunch of guys they don't know?
Our party models will!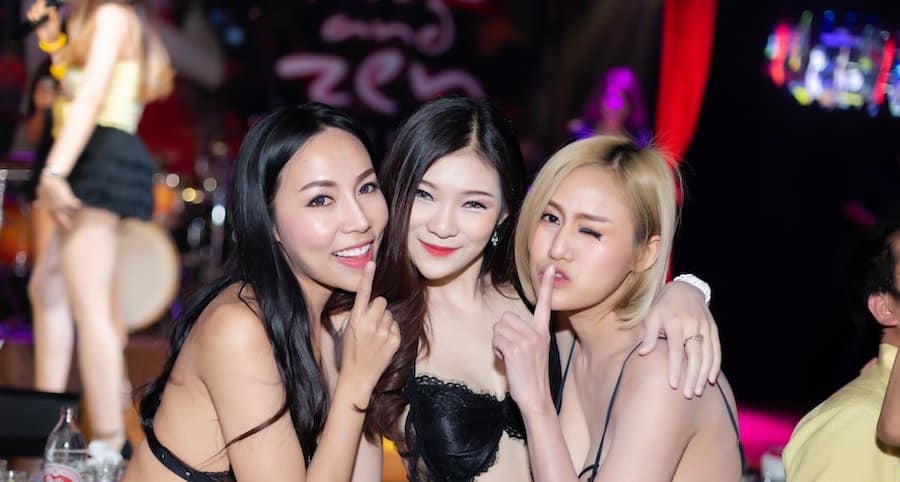 As you can see, dating apps aren't for everyone, especially those who're planning a private party.
And we can guarantee you they aren't the best way to meet Thai girls if you're just coming to Thailand on vacation.
Don't waste your time on dating apps, avoid headaches, send us a message and tell us what kind of girl(s) you're looking for and we'll arrange exactly what you need.
A female tour guide to show you around Thailand, party models to accompany you and your buddies to a wild bachelor party in Bangkok, bikini models for a corporate event in Pattaya or a couple of pretty girls to party with you all night while you explore the country's nightlife.
All you have to do is ask and we'll take care of it.
What Is The Best Place to Meet Girls in Bangkok?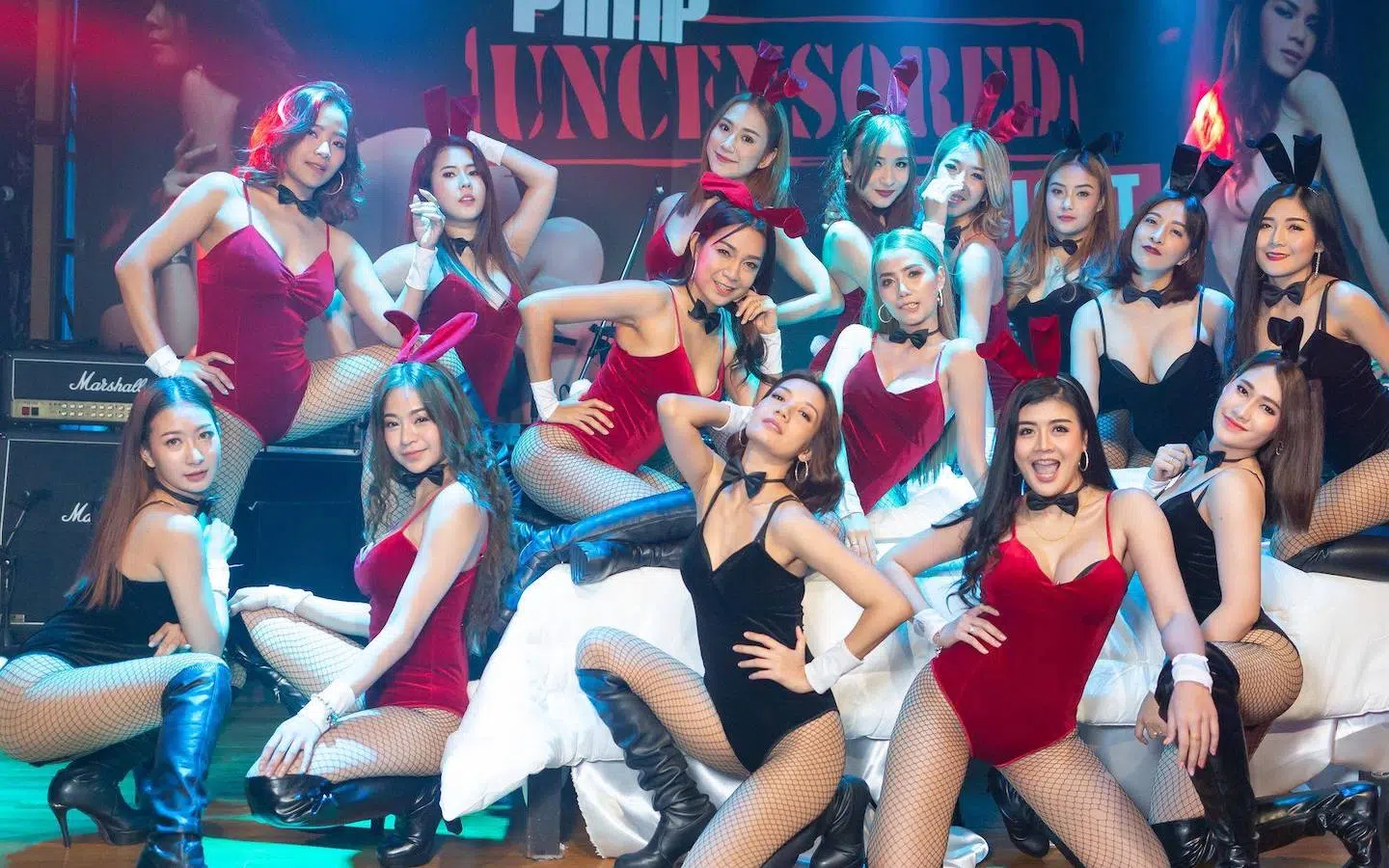 No matter what girls you're looking for, you'll find what you like and more at The PIMP Bangkok.
Go spend the night with their party models and thank us later.
Contact us now to book your VIP table or private room for a night you will never forget.