Hidden but not really hidden, there are so many erotic Thai massage places spread across all major cities in Thailand.
Some operate behind closed curtains while others are quite transparent about it, which makes you wonder how it all works.
How do I know the difference between a traditional massage shop and one that offers happy endings?
What types of sexy massages and massage parlors can I find in Thailand?
Which ones have the sexiest girls?
In this post, we answer these questions and more to help you navigate world of Thai erotic massage.
What Is A Sexy Massage?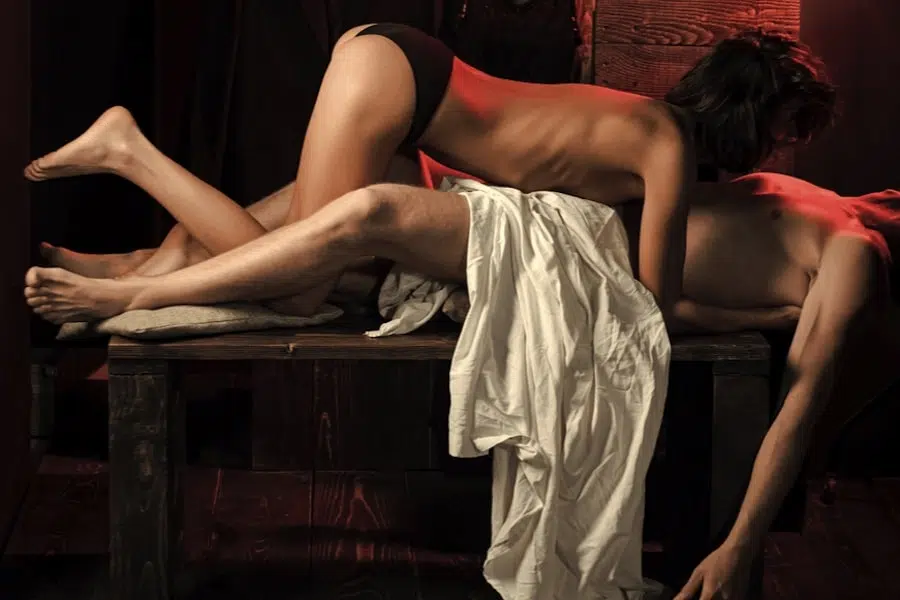 Sexy massage or erotic massage is a type of massage that involves any kind of sensual and sexual activity whether it is a body to body massage, a naked oil massage, or a happy ending massage that ends up with a hand job, blowjob or even sex.
In its purest form, sexy massage is a massage technique that arouses or stimulates the receiver into orgasm.
It may or may not involve sex.
You can find different types of sexy massage in Thailand.
All of them are sensual and erotic in nature, but not all of them go all the way or include happy ending or sex.
Let's discover each type of Thai sexy massage.
Oil Massage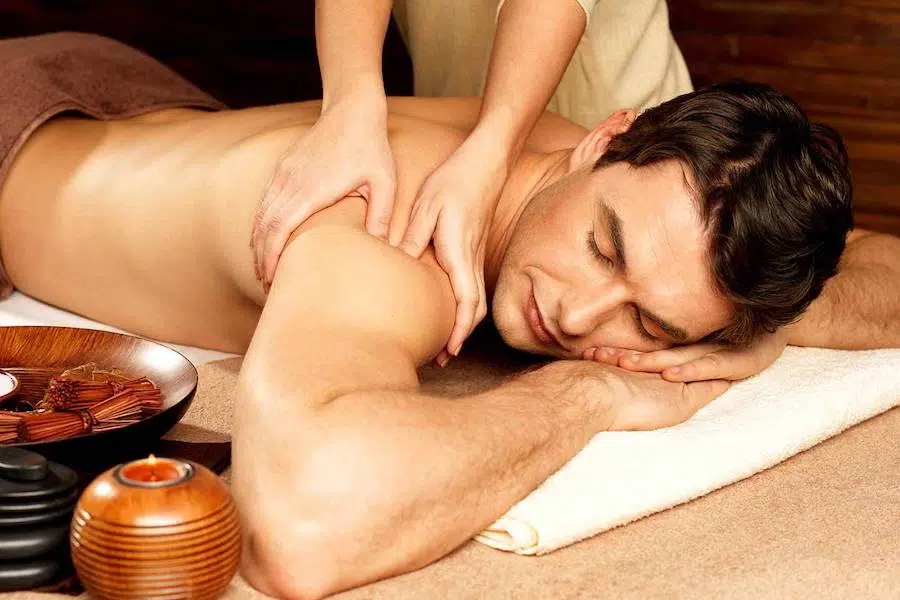 Oil massage is the most popular and common type of erotic massage found in Thailand, particularly in Bangkok.
Most Thai massage parlors, whether traditional or ones that provide happy endings, have oil massages.
It involves the use of massage oils to relieve tension and pain.
Oils usually have a soothing effect and also help moisturize and nourish the skin.
There is even a sensual feeling that comes with oil massages as opposed to traditional massage.
Most Thai massage parlors offer normal oil jobs, but some of them, often near red light districts or touristy areas also offer happy endings.
If you notice that there are several young and hot women in sexy outfits sitting outside the massage shop, there is a high chance that it is an erotic massage shop that offer happy endings.
The name of the massage parlor is also a hint.
If it has a sexy name like "Dream Heaven Massage", "Bangkok Passion Massage" or "Cherry Massage", it's almost guaranteed to be a happy ending massage parlor.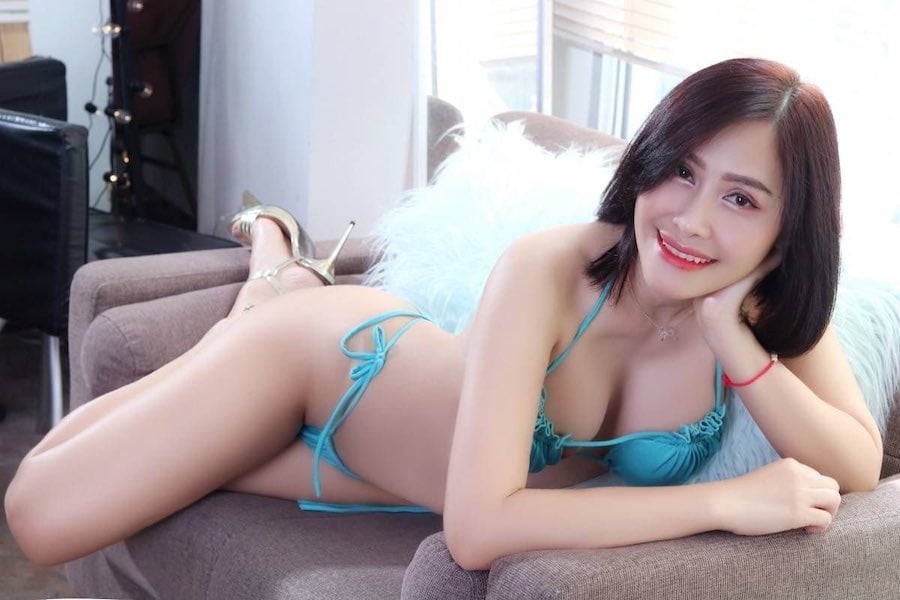 How far the girl is willing to go with you (handjob, blowjob or sex) depends on how much she likes you, or on how much you're going to pay.
These days, most small oil massage parlors which provide happy endings and full-service massages have transparent pricing.
You don't even have to ask for it anymore.
They'll give you the options right away when choosing the type of massage and happy ending you want.
It's always a good idea to choose a girl that seems most interested in you during the lineup rather than the one who you think is the hottest.
A girl that is into you will put more effort into pleasing you compared to a hot masseuse that will only do her job like a robot.
Body To Body Massage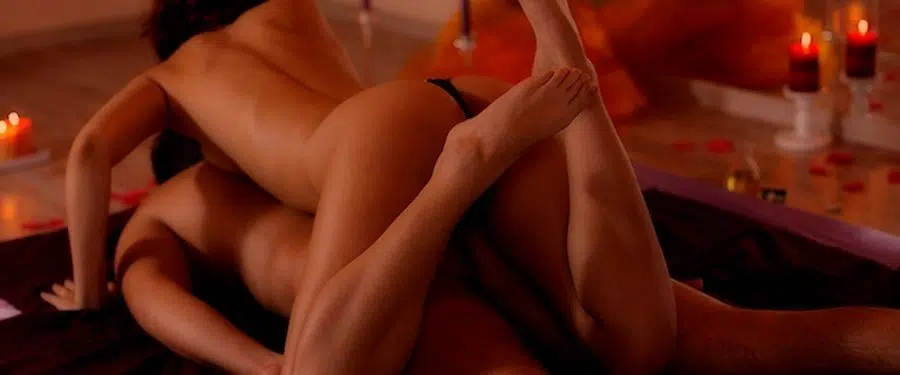 A body to body massage is when a masseuse will undress you and rub her naked body against yours, often with oil or gel.
She will go up, down, and side to side across your body, both from behind and in front.
It's a heavenly feeling, especially when her breasts and firm body caress every inch of your body.
It is a highly sensual act to give you arousal.
Depending on the massage parlour, it may or may not end up with happy ending or sex. However, it often does.
Most massage parlors will offer this extra service and if they don't, you can always request for it.
Nuru Massage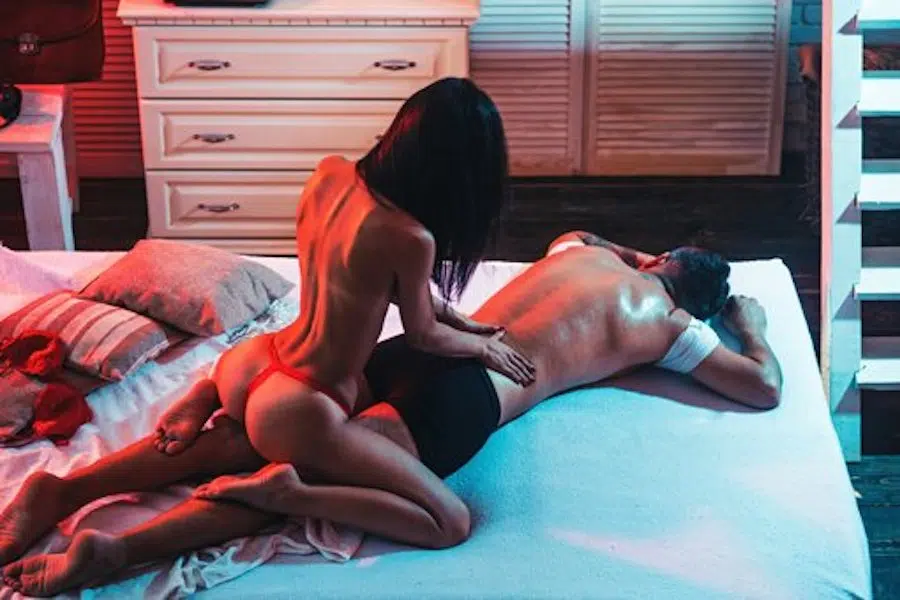 Nuru massage is a type of Japanese erotic massage technique from Kawasaki that involves body to body massage with Nuru gel.
The word Nuru is Japanese for slippery, which explains the action during the massage as the masseuse slides across your body with her naked body.
Nuru gel is an odorless and colorless lotion made from seaweed that enhances sensations during the massage.
Similar to body to body massage, Nuru massage may or may not end with happy ending or sex.
But in Thailand it is often inclusive of the price you pay.
Both body to body and Nuru massages can be found at massage parlors across Thailand in specific areas of big cities such as Bangkok, Pattaya, Phuket, and Chiang Mai.
The best areas in Bangkok to find these massage parlors are in Sukhumvit soi 33, Soi 26 and Soi 24/1.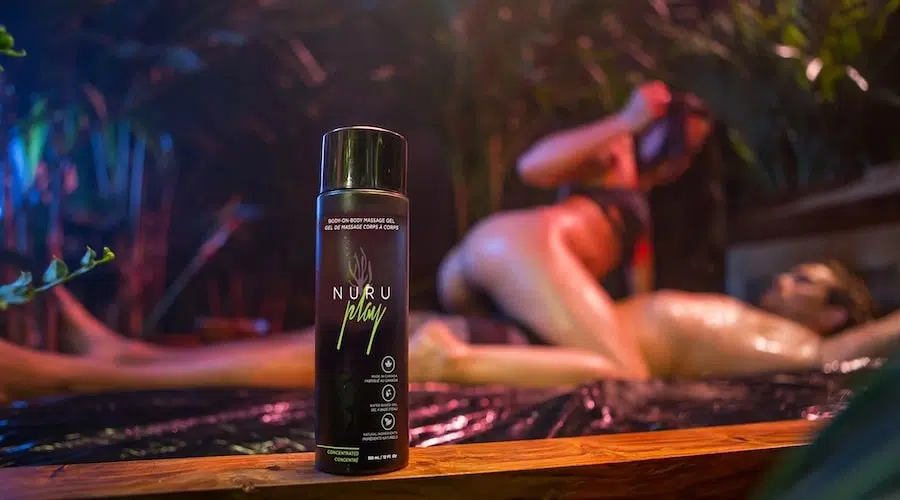 These streets are lined with several massage shops next to each other with similar services, including Nuru massage, and beautiful women.
Most of them even have websites with prices, service options and even images of the ladies.
Soapy Massage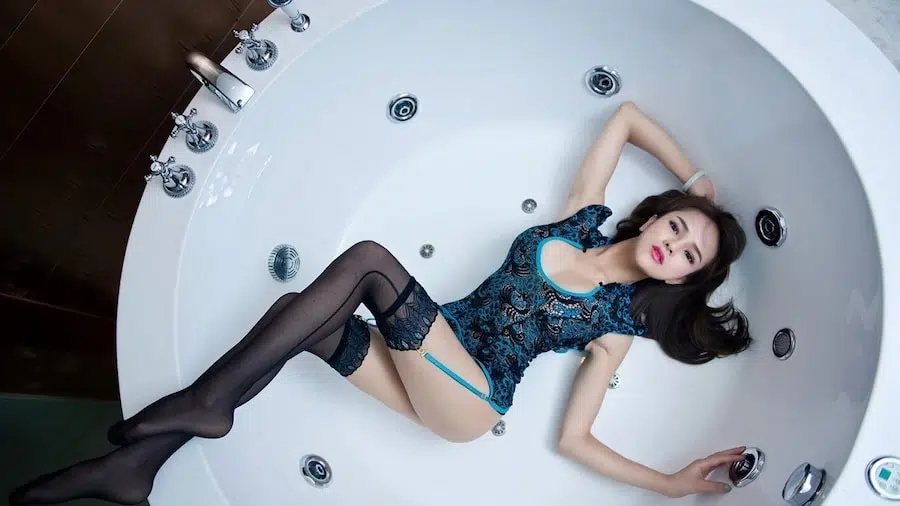 The last type of sexy massage place in Thailand is the soapy massage.
These are generally larger establishments and provide services to a more local and Asian clientele.
Unlike previously mentioned massage shops, "soapies" are considered a more direct means of prostitution where clients enter and choose among dozens of girls in a "fish bowl".
A soapy massage parlor is clearly a brothel with prostitution whereas the other venues often act as simple massage parlors.
The way it works here is that after selecting a girl or (girls), she takes you to a private room, usually with a jacuzzi or bathtub.
She will undress and clean you in the bathtub, sensually.
Next, she takes it to the bed or an air mattress where she will give you a massage. Often a body to body massage.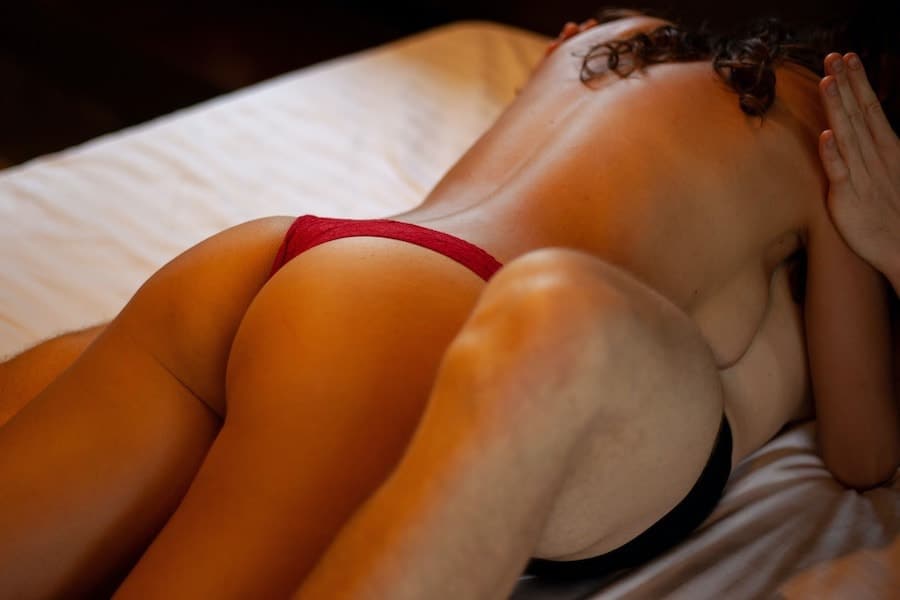 And here's where it varies between oil, Nuru or body to body.
Once she feels you have been aroused enough with foreplay (the massage), she will then move on to giving you an orgasm, whether through a handjob, blowjob and/or sex.
That is complimentary in most soapy massages.
The types of activity and massages vary depending on the soapy massage shop and the girl giving the service.
However, most services are all inclusive and can be negotiated between both parties.
Another interesting aspect of soapy massage parlors that you may have not known is that you can organize private sexy parties in one of their private rooms.
Don't hesitate to ask what services, options, and types of room are available when you walk in.
The biggest and best soapy massage parlors in Bangkok are located outside of Sukhumvit, in Phetchaburi and Ratchada roads.
It's easy to recognize them as they often have "entertainment" in their name, like for example Poseidon Entertainment Complex or Maria Entertainment.
What Type of Girls Do Sexy Massages?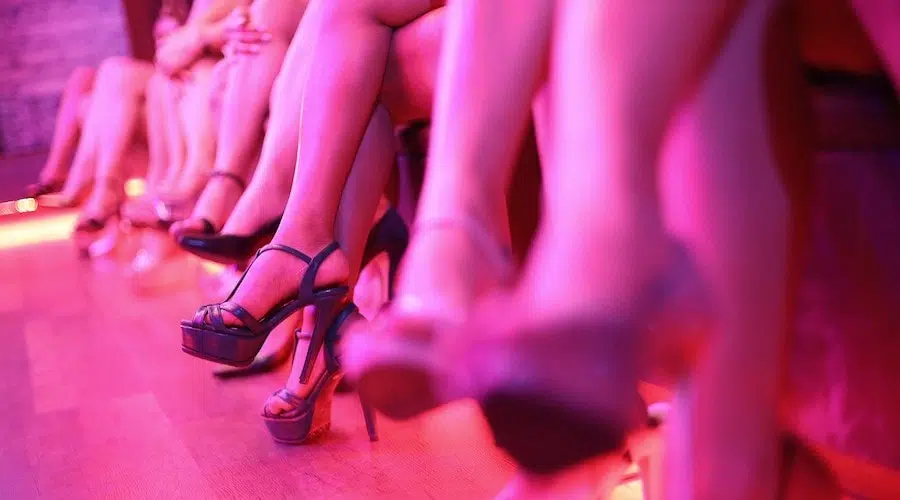 There are three types of girls found at sexy massage parlors.
In regular small shops, all girls are the same price and are referred to as regular massage girls.
Then there are the sideliners or also known as freelancers. They are not typically employed by the massage shop.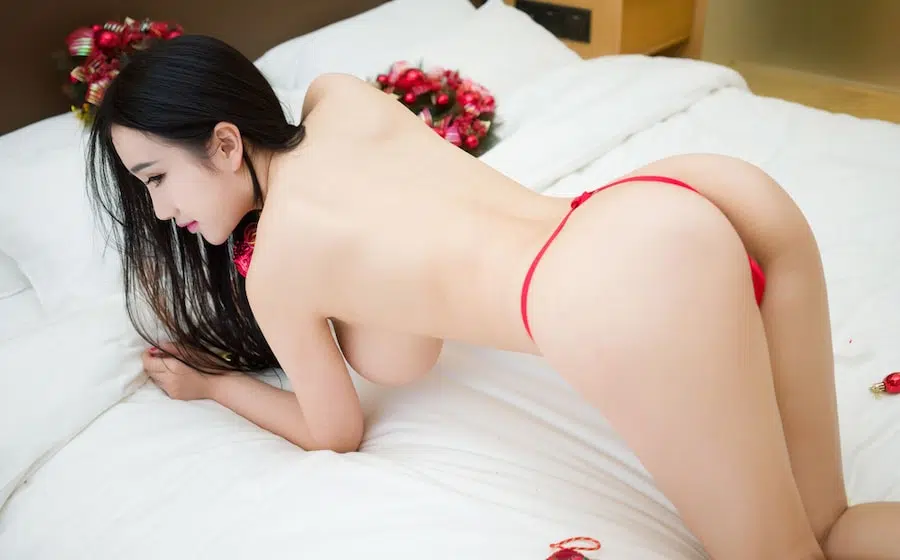 They aren't usually listed on their website or on the catalog but if you are lucky, you can catch them sitting at the parlor.
They are usually more attractive and younger but can also be a bit more expensive than regular massage girls.
These girls are also often found on dating sites promoting themselves and the shop they "work" at.
The last type of girls at massage shops are known as models.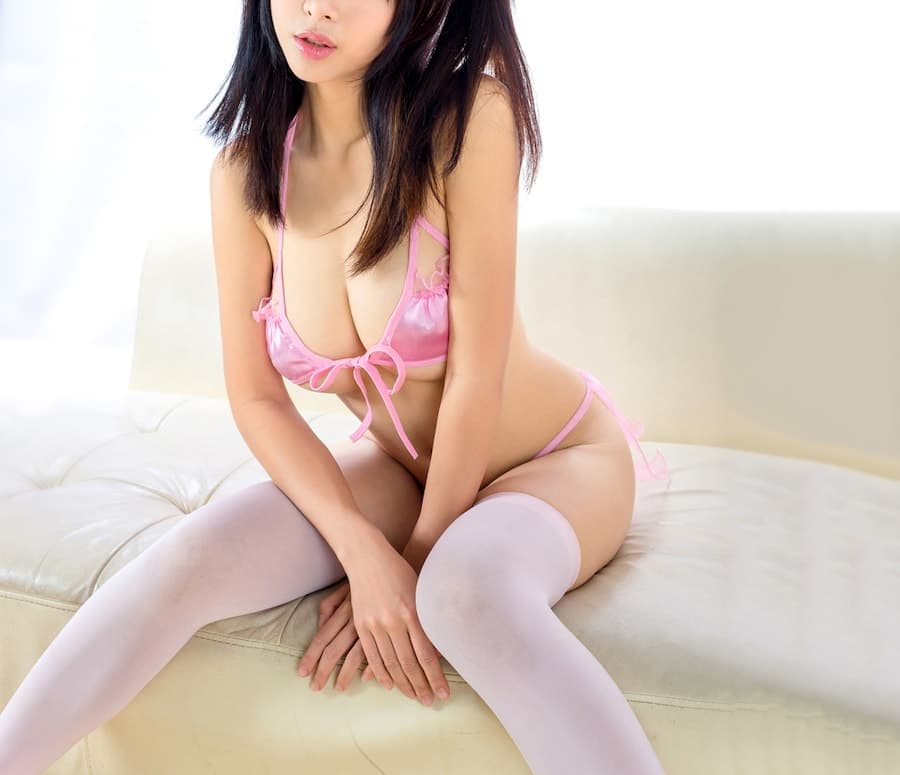 They aren't models in the traditional sense meaning they don't necessarily shoot for magazines or brands but are considered the prettiest, sexiest, and youngest from the options.
Some places even advertise themselves as exclusive massage shops that have models or "pretty" girls.
Where To Find The Best Sexy Massage in Bangkok?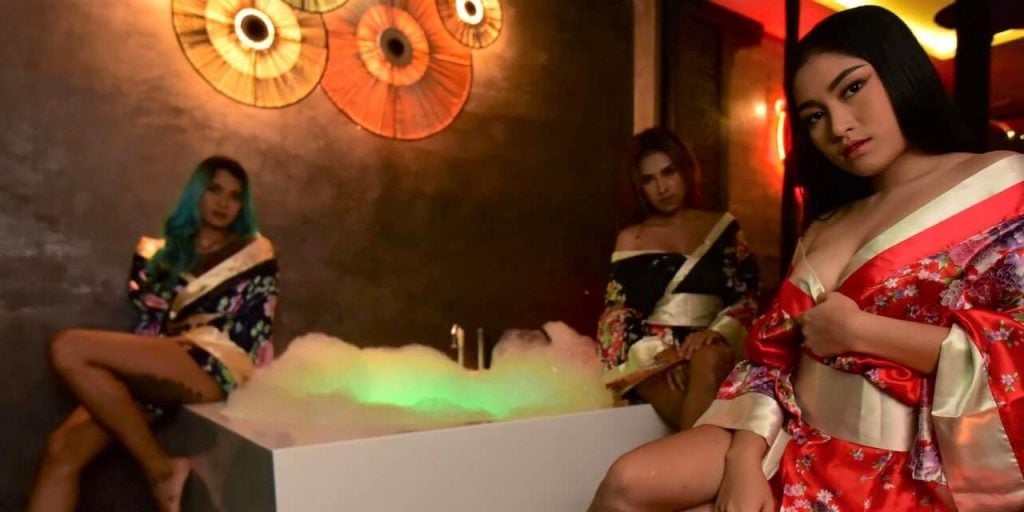 There are so many sexy massage shops spread across Bangkok that it can be hard to decide which one to go to.
It's not just the collection of girls but it is also about service, ambiance, price and how discreet they can be on your visit.
You can visit Bangkok Nightlife for a list of the best erotic massage spots in Bangkok.
No matter which sexy massage parlor you choose to visit, it is important to get the prices and details smoothed out before heading up to the room.
Ask questions about the services and the girls to make sure you get the best value out of your money.
Remember that most Thai girls can give incredible massages and happy endings but make sure you choose the one that best suits you.
You can also get any of these sexy massages from the comfort of your condo or hotel room.
Here's a list of the best outcall massage services in Bangkok to book it.
If you are looking to meet single Thai girls and not pay for one at a massage parlor, there are many options out there in Bangkok such as bars, clubs and gentlemen's clubs.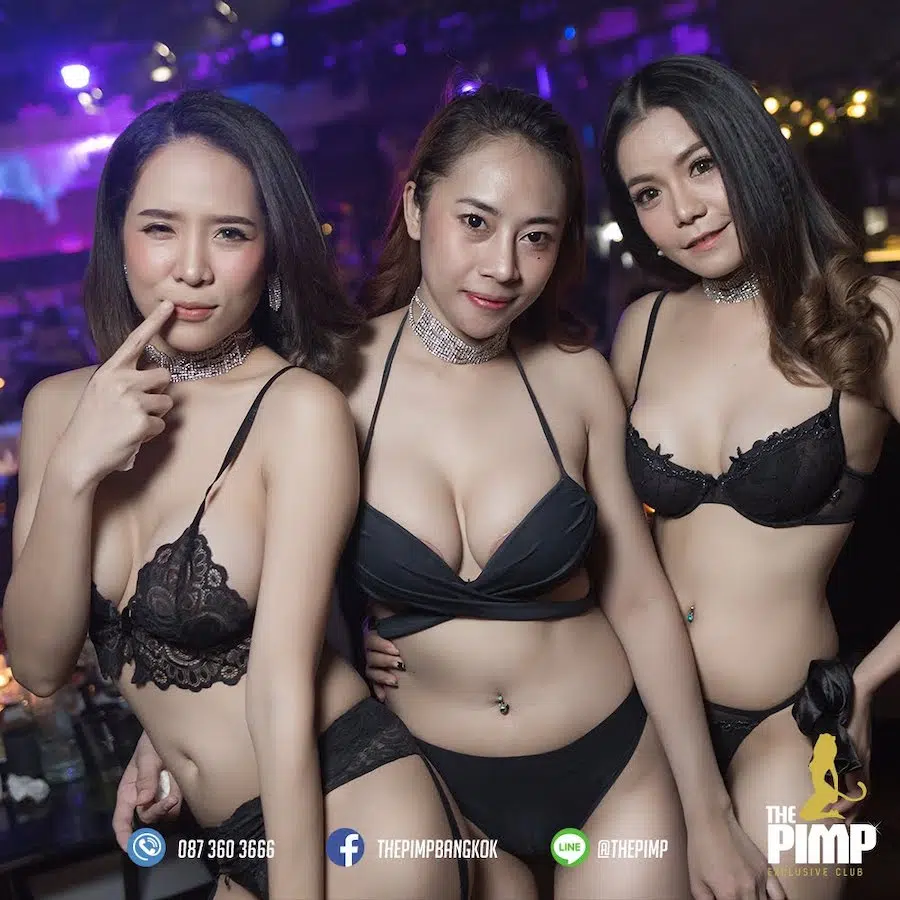 For private events and parties you can also contact us to hire Thai hostesses or Thai bikini models.
We will have Thailand's hottest girls lineup for you.
FAQ
Where Can I Find Sexy Massage Places In Bangkok?
There are many places to get a sexy massage in Bangkok but the most popular are around the red light district and touristy areas.

Sukhumvit 22, 24, 24/1, 26, and 33 are good starting points. For the best soapy massage parlors in Bangkok, head to Petchaburi or Ratchada area.
How Do I Know The Difference Between Traditional Vs Happy Ending Massage Shops?
The worst thing you can do is ask for sex at a traditional massage shop.

Prostitution is technically illegal in Thailand but it also happens in broad daylight so it is a gray area.

The easiest way to know the difference is by seeing the type of girls who work at the massage shop.

If she is trying hard for you to get inside and is wearing sexy clothing, most likely they provide full-service.

Also check out their website/social media to be sure. Most happy ending massage shops advertise for it online in a way or another.
Do All Sexy Massage Parlors Have Happy Endings?
No, not all sexy massages have happy endings. Some just provide sensual massages but no happy ending. But often you can ask for it and you'll pay extra.

If you are looking for happy ending massage places, head to Bangkok Nightlife for a full list of the best sexy massage shops in Bangkok.
Where Can I Find Massage Parlors In Bangkok With The Hottest Girls?
A lot of sexy massage parlors have stunning massage girls, but the hottest are often found at soapy massage clubs.