Bangkok is a haven for foodies and partygoers.
But sometimes it's difficult to find a place that has good food and knows how to throw a good party.
Lucky for you, we know a few restaurants that combine the best of two worlds.
Whether you want to celebrate a birthday or eat and drink at the same time, Bangkok has a lot of options for you.
Here is our pick of the 7 best restaurants to party in Bangkok.
Aesop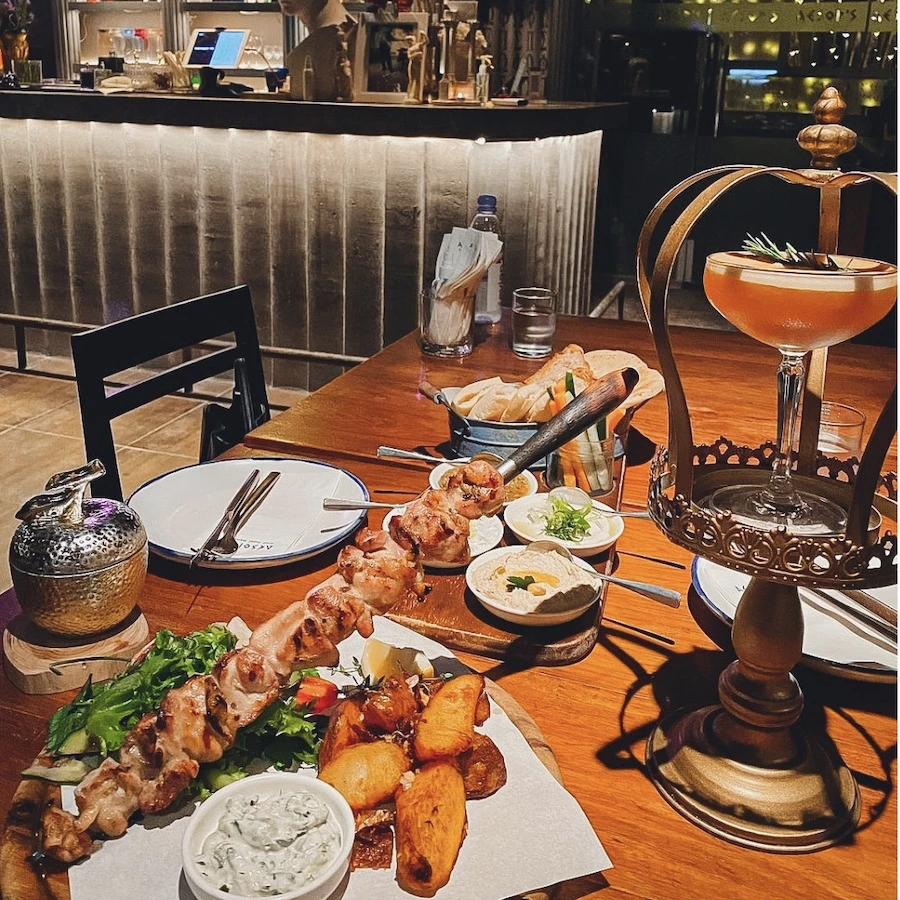 Aesop is known for hosting some of the wildest and most unique parties in Bangkok.
Located in a vibrant Silom area, Aesop is all about plate smashing, great food, Greek dancing, and good times.
It would be hard to believe that it is the only Michelin-awarded Greek restaurant in Bangkok.
Not only is their food excellent, but they also have amazing cocktails that are unique and creative.
It is a perfect place if you want to combine fine dining with a party experience.
The staff is also very encouraging to make you dance and just simply enjoy.
Aesop's social media pages are full of moments of celebration, dancing around the tables, singing, and plate-smashing.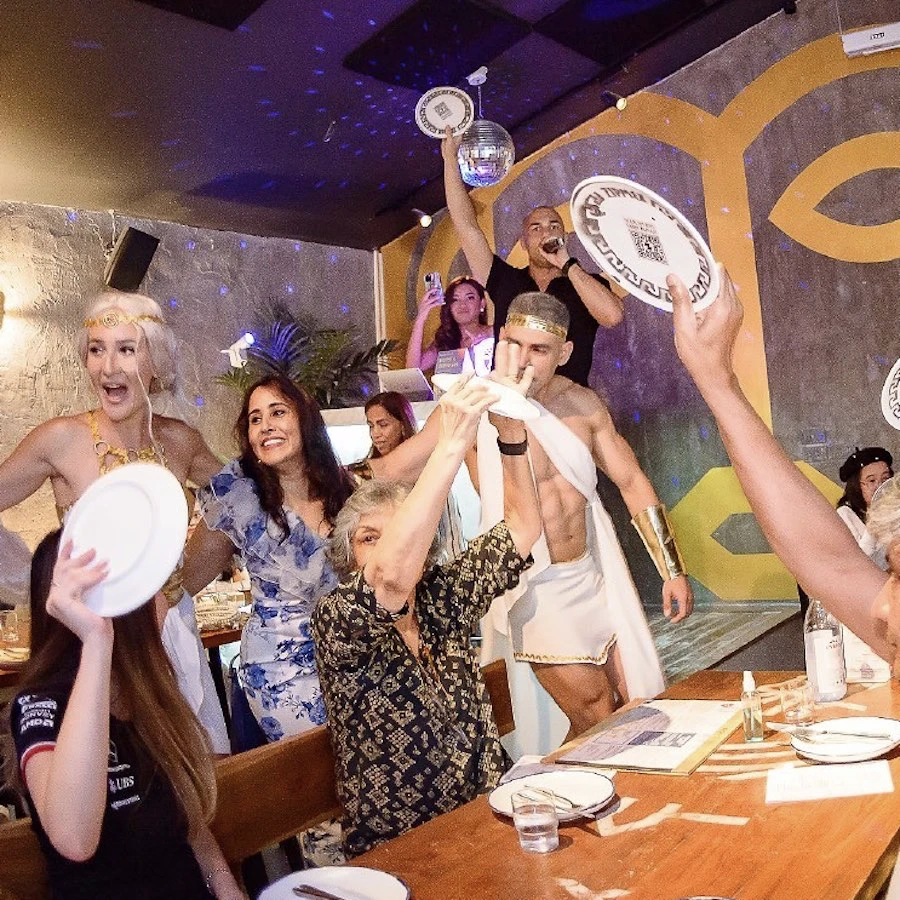 Apart from Greek music and dances, they also have DJs and performances of a wide variety of music ranging from disco to general club-like music.
If you like tracks like Y.M.C.A, you will love it here as it is an iconic theme song at Aesop.
The restaurant also does themed nights that are always a blast.
It's a good opportunity to catch all the fun and energy at their events.
It sure seems like there is never a dull moment at Aesop.
Gigi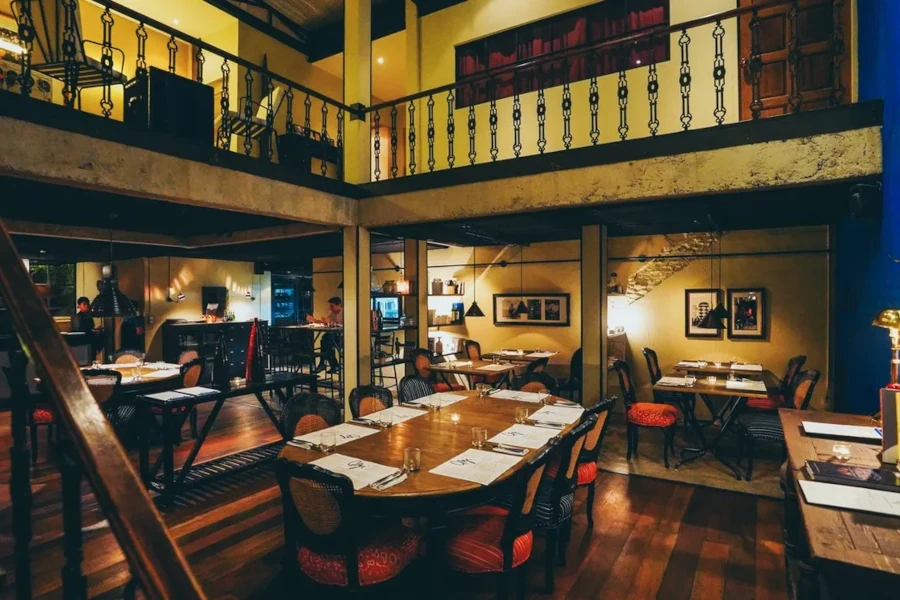 Gigi is a famous Italian restaurant in Bangkok that is known for being more than just a casual place to eat.
It is actually, in fact, a great spot for a pre-party where you can listen to good music and sip delicious cocktails or wines while being surrounded by a lively atmosphere.
The restaurant has colorful décor and a cozy ambiance, which makes it perfect for either a chilled night out or something a bit more energetic.
They also hold regular themed events and special promotions that attract a lot of beautiful locals and expats.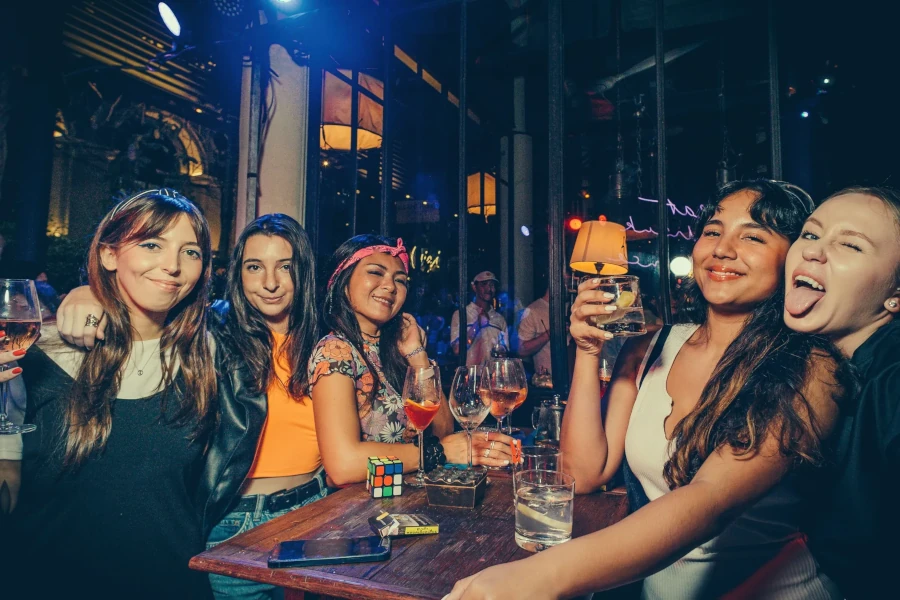 Their weekend brunches are especially popular.
It features resident DJs playing the best in tech, house, and disco music while you get to enjoy your favorite Italian dishes and bites, along with yummy homemade drinks.
Gigi is also located right next to Sing Sing Theater, which means you can simply walk over and continue on with the party after dinner.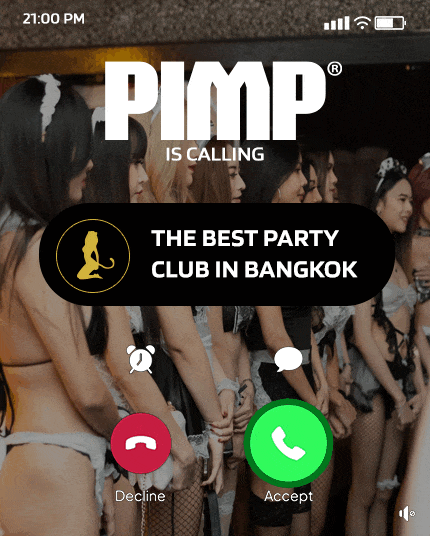 Lava Bangkok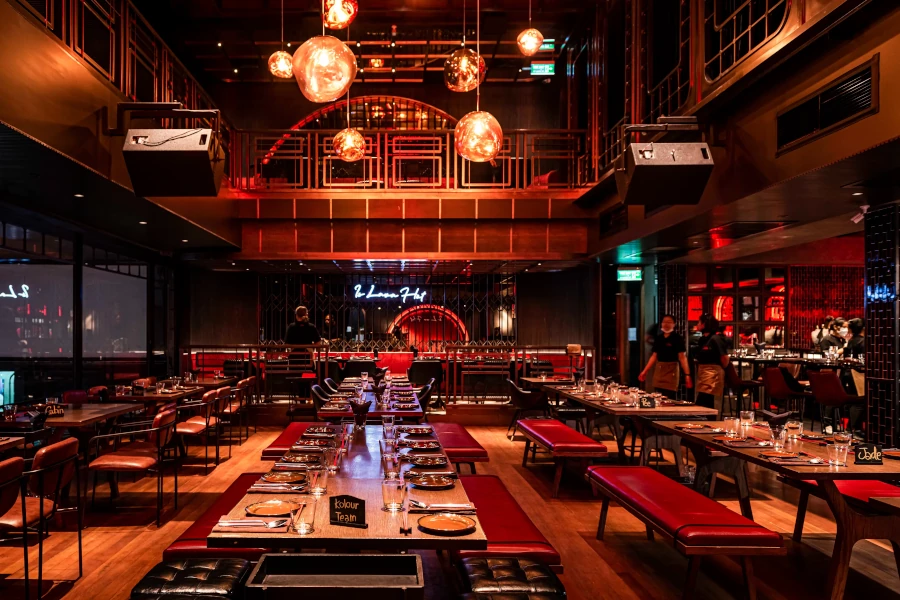 Lava Bangkok is one of those eateries that can be both an intimate fine-dining restaurant and a spontaneous club-like bar.
Either way, Bangkok locals, expats, and tourists love to visit Lava to celebrate their special occasions.
It is located in the trendy Thonglor area, which is known for its vibrant dining and party scene.
So, it is no wonder why Lava Bangkok has become such a popular spot.
The ambiance is a mixture of elegance and coziness, which is another reason why people like to go here.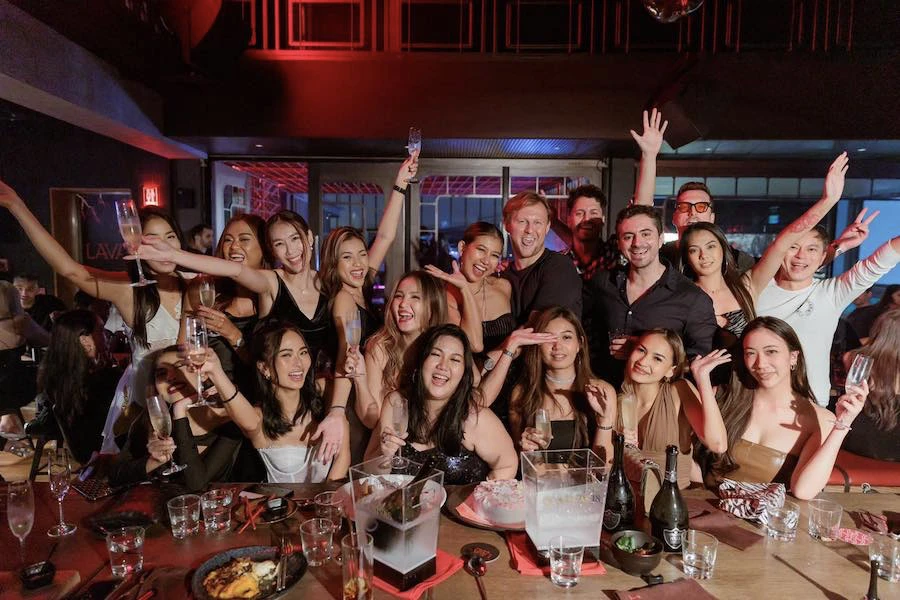 Lava focuses on a creative menu filled with Asian fusion cuisine.
Many of the dishes are simply out of this world, such as the tomahawk Wagyu pepper crust, the truffle beef tartar, and the 72-hour pork belly.
They also have amazing signature cocktails, wine bottles at fair prices, and premium bottle services.
Lava is even known to give free shots to guests who are celebrating an occasion.
When the staff starts serving shots and pouring them down guests' mouths, it really transforms the restaurant into a club-like scene.
Whether it is a birthday party, a wedding anniversary or to celebrate any kind of occasion, Lava Bangkok is the perfect restaurant to visit.
Pastel Bangkok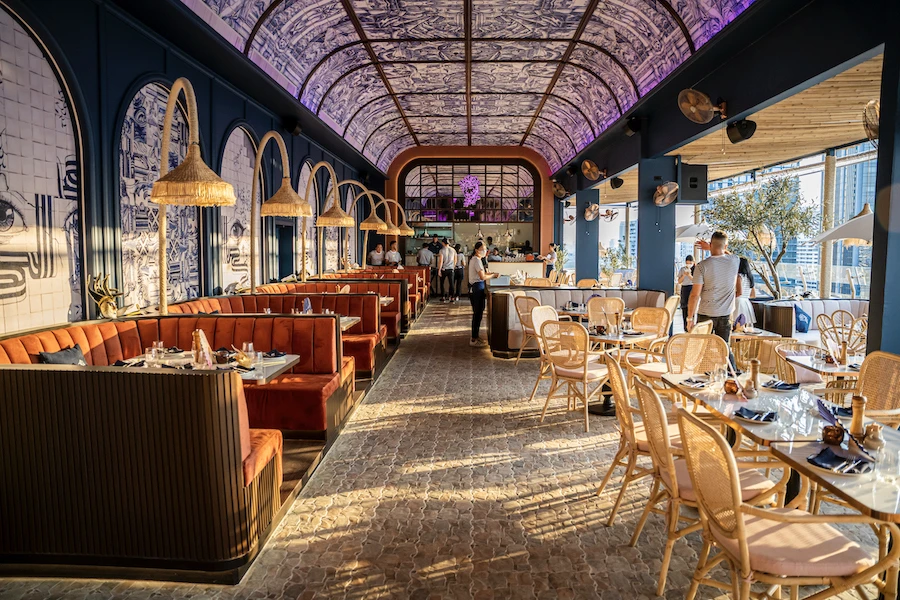 If you are looking for an all-in-one party destination in Bangkok, there is no better place than Pastel Bangkok.
It is a fancy, upscale rooftop bar and an incredible Mediterranean restaurant that has been on everyone's lips.
The restaurant/bar has pastel-colored décor and extremely cozy seating areas that are super welcoming.
Pastel is the ultimate party restaurant that is the perfect place to celebrate a birthday in Bangkok or any other kind of occasion as well.
It fits all the moods and vibes you might be looking for.
Whether it is an intimate dining experience, a chillout session with friends, or a lively party scene with a large group, Pastel can make it happen.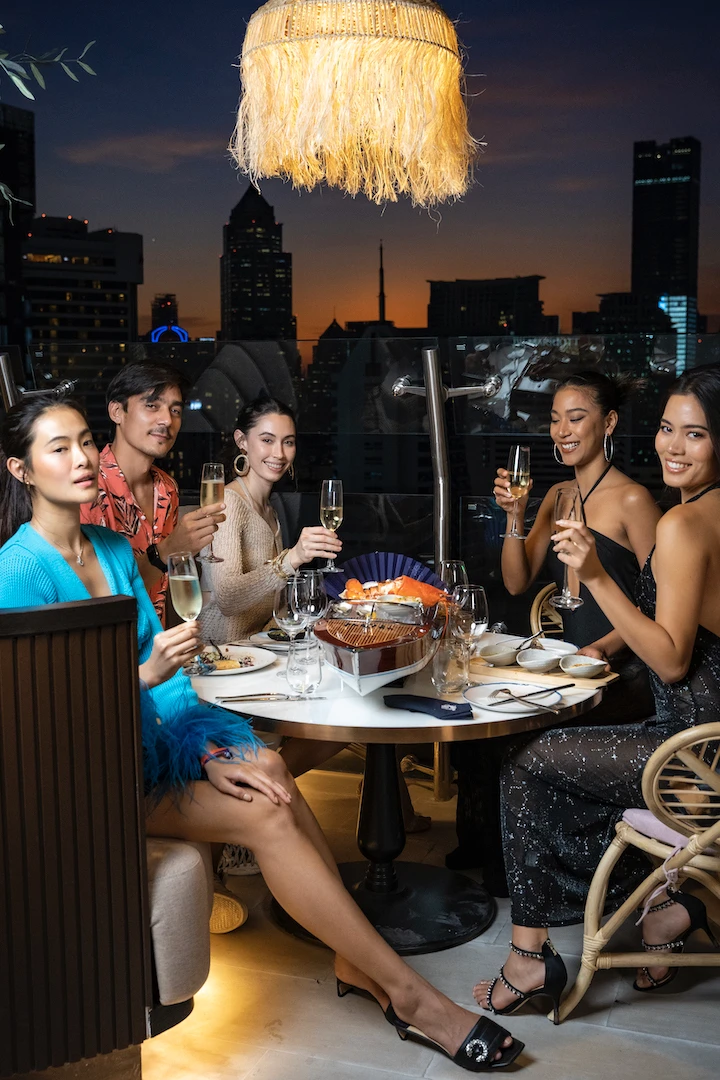 When it comes to drinks, Pastel has everything from creative signature drinks to wines to premium spirits.
If you are celebrating an occasion, the staff at the bar will bring your bottles with sparklers and themed performances to make you feel special.
Pastel also has some of the most unique Mediterranean-French dishes that are perfect to eat before or after a round of drinks.
Oskar Bistro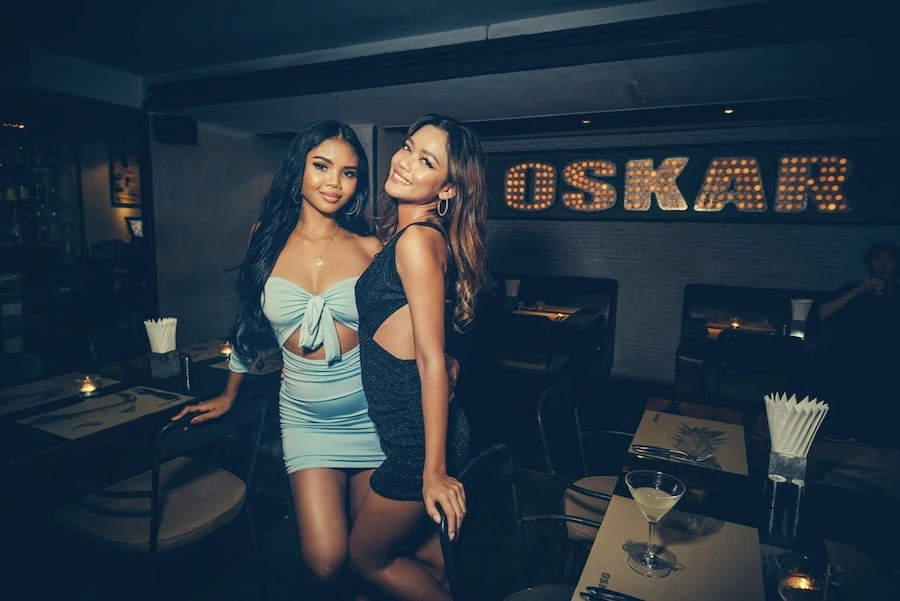 For years, Oskar has been the go-to restaurant and bar in Sukhumvit Soi 11 for expats and sexy Thai ladies.
It has made its mark in the Sukhumvit party scene as one of the top restaurants where you can dine and party at the same time.
Oskar has a modern yet cozy atmosphere where you can intimately chill or mingle around with others.
It has an ideal layout that allows you to eat in a romantic setting, chat with strangers by the bar, hang out in a private room, or even dance around with friends.
The drinks at Oskar are fairly priced and you can choose between a large selection of wines by the bottle or glass.
They also have signature cocktails using premium spirits.
Of course, if you want the classic drinks, the friendly bartenders will be more than happy to make it for you.
Oskar even holds regular events and themed nights such as ladies' night.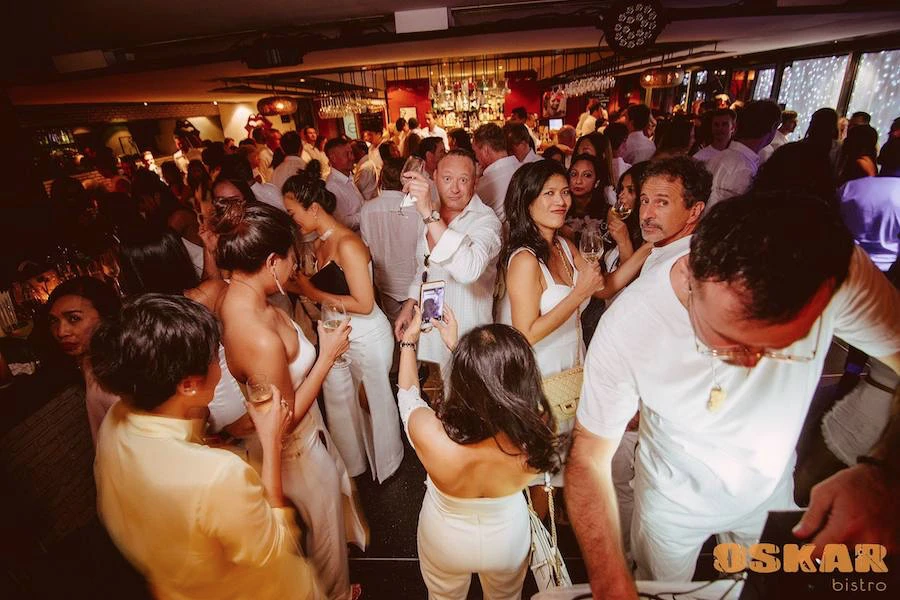 They also host talented DJs daily who play a range of exciting music from house and techno to nu-disco and soul.
There is never a boring night at Oskar as it is always packed with an attractive and well-dressed crowd who are looking for a fun night.
If you want to party and meet beautiful girls, Oskar is the best place to go.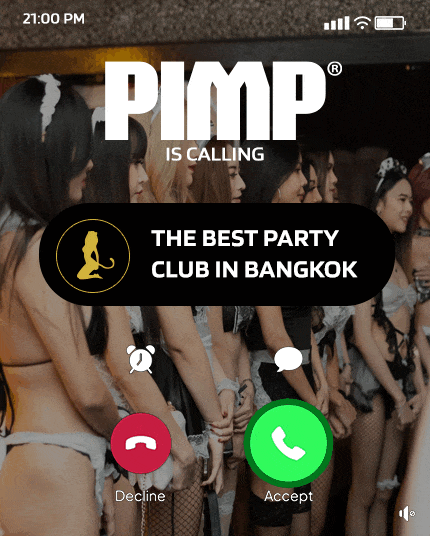 Vaso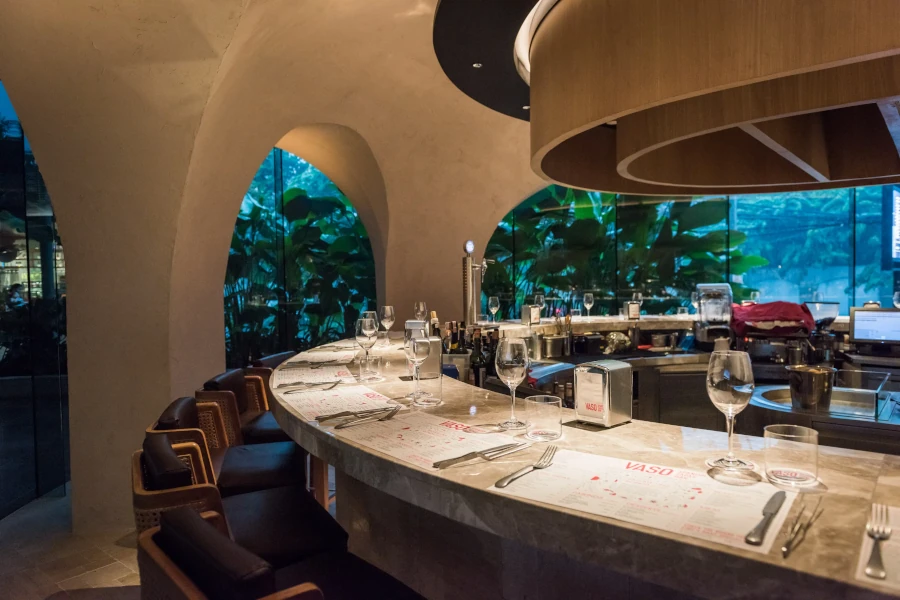 Vaso is an exceptionally unique restaurant to party in Bangkok because of its vibrant atmosphere, delicious Spanish cuisine, creative cocktails, and amazing hospitality.
It is also located in Lang Suan which is a growingly popular neighborhood in Bangkok for wining and dining.
Vaso is perfect for any occasion, especially for group dining with drinks that ultimately leads to a bit of partying.
While the food and drinks are the highlights of Vaso, the restaurant/bar also has DJs playing upbeat music to keep the vibes and mood up.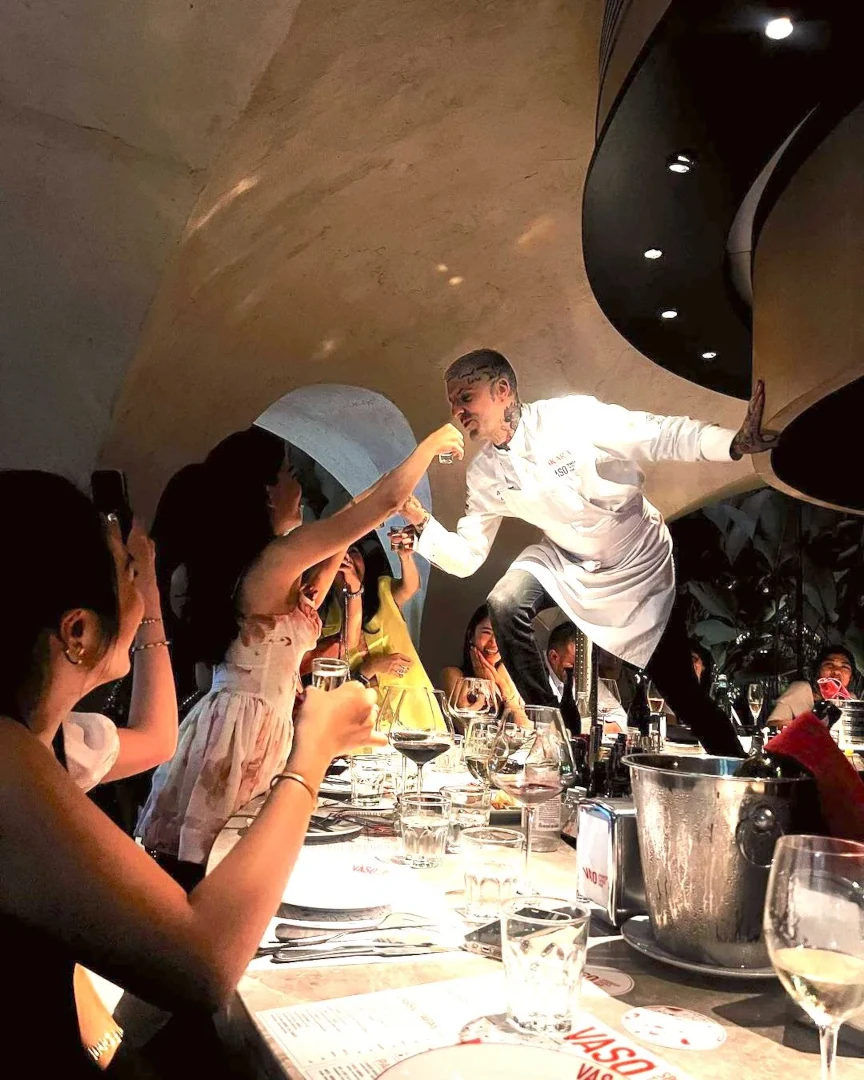 For those who want to try out some tasty tapas and specialty Spanish food while hanging out with friends and having awesome boozy drinks, Vaso is a great place to start.
Panacea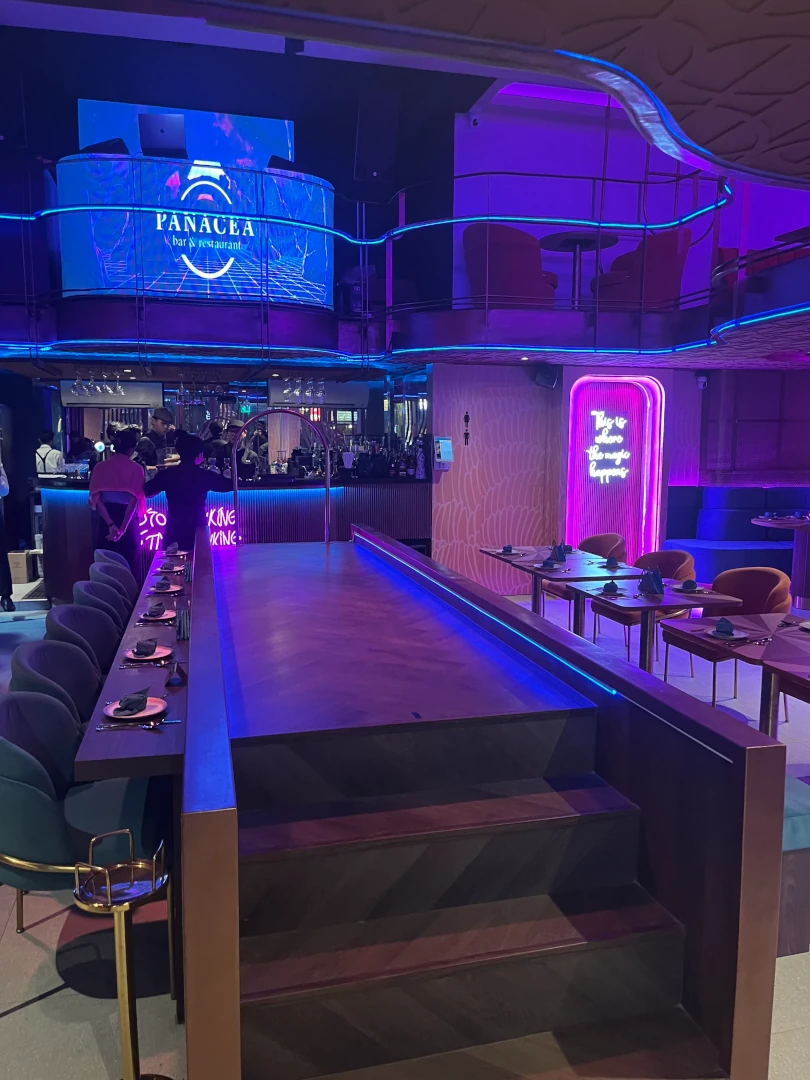 Panacea is another exciting restaurant and bar in Sukhumvit Soi 11.
At Panacea, guests can experience the perfect blend of fine dining and entertainment in an extremely cozy yet lively atmosphere.
As soon as you enter, you are greeted by extremely friendly staff.
Soon after you are transported into a world of entertainment, eating, and drinking that will excite every single one of your five senses.
As you get comfortable in your plush seats and start enjoying the delicious food and drinks, you can then enjoy the incredible performances on stage.
They have everything from sexy dancers and singers to remarkable aerialists and mind-bending magic shows.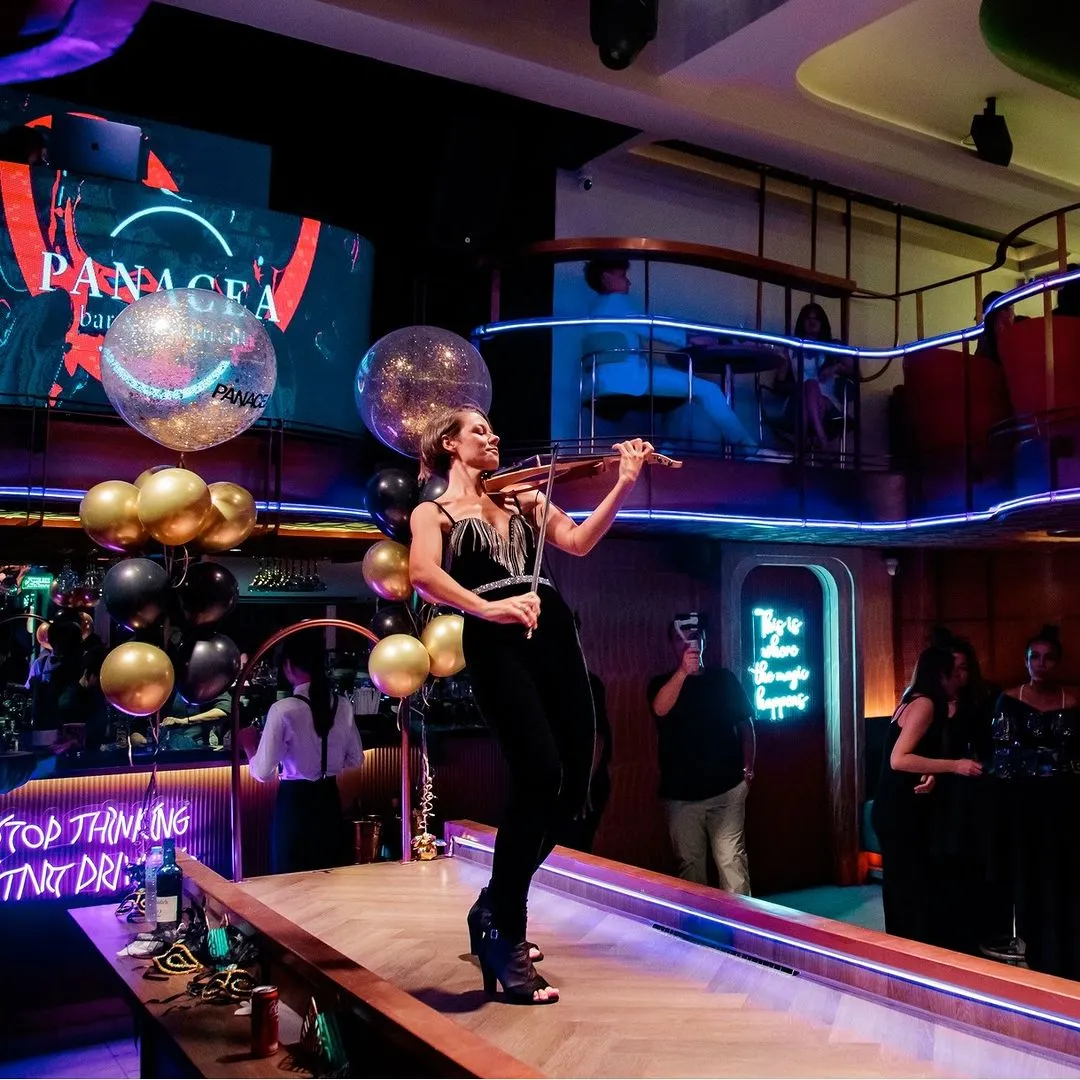 The performers are very talented and really know how to wow the crowd.
When there are no shows, DJs play a mix of hip-hop, R&B, and other clubbing music to get people dancing.
Panacea's stunningly vibrant interior design with its delicious F&B selections and exciting entertainment makes it a fantastic restaurant for partying in Bangkok.
Want To Organize A Private Party At One Of These Restaurants?
Contact us if you want to book or private room for a large group at any of these restaurants.
We can also help you organize your private party or a party trip to Bangkok or anywhere in Thailand.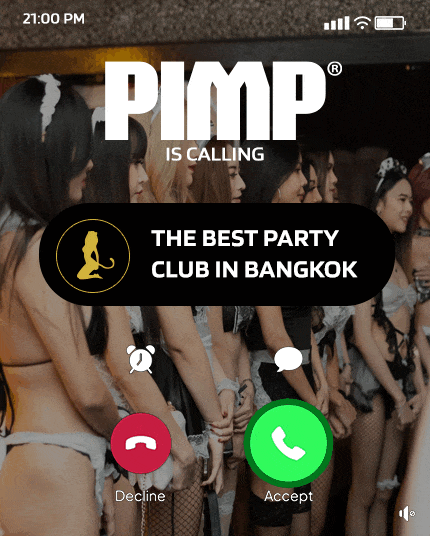 Go To A Restaurant With Hot Thai Models
If you need company for dinner or you want to entertain your guests at a party, we have the best Thai models for that.
We work with the most beautiful, fun, and genuine Thai girls that will make any night one that you and your friends will never forget.
Contact us now for more information.
Where To Go After Dinner?
There are a lot of options to party after dinner in Bangkok.
From cocktail bars to clubs, to rooftop bars, to cabaret shows, and many more.
Have a look at our guide of Bangkok nightlife to see the options.
FAQ