Thailand is known for many beautiful and wonderful things, attracting millions of people every year.
Among them are single men looking for more than just its beaches, warm weather, delicious food, and dynamic nightlife.
They are on a hunt for far wilder and gorgeous creatures of this country.
Yes, we are talking about the exquisite Thai girls, particularly the sexy Thai bar girls.
Why?
There are lots of reasons.
It could be their sexy slender figure and seductive looks.
For others, it is their intoxicating smiles, and easy-going, carefree personality.
Some are known to be caring and willing to do anything for a man, which most tourists don't get back at home with their girlfriends or wife.
Whatever the reason, men come to Thailand for a chance for romance or a quick and easy way to have sex.
But not all is what it seems with bar girls in Thailand.
There is a lot you should know about them.
In this guide, we explore the life of Thai bar girls, where to meet them, what to know about them because you fall in love, and the best alternatives.
The Life Of A Thai Bar Girl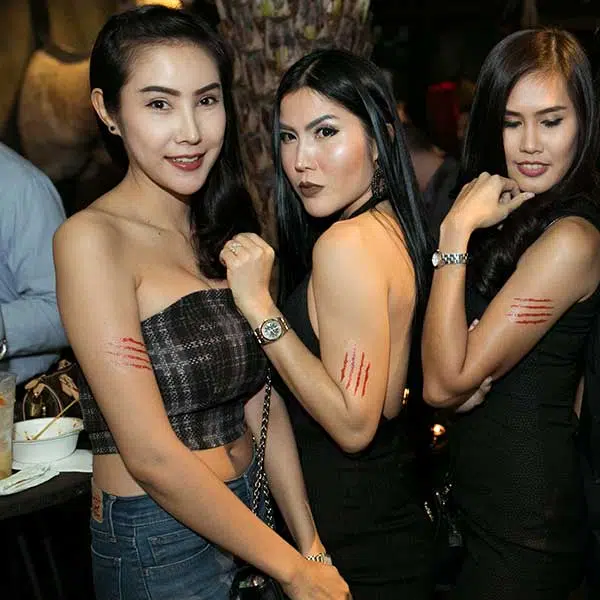 Every Thai bar girl has their own story to tell of how they got into the bar business.
Most of them are happy and ready to share their story after a few drinks.
They often come from Isaan or other poor provinces of Thailand, leaving behind a life of poverty or hard work in the fields with low wages.
Some came to the big cities such as Bangkok, Pattaya, and Phuket at an early age hoping to make good money for themselves and for their family back at home.
They often have a lack of education and come from areas with a lack of opportunities.
But with the right looks and attitude, finding a job in bars and nightlife venues becomes quick and easy.
Having a complicated and difficult life filled with family and financial responsibilities, it is not always easy for them to have a life like normal working girls in Thailand.
What Are Thai Bar Girls Like?
Thai bar girls are women who work at a bar and can have a range of job descriptions.
She can be anything from a waitress, hostess, dancer, or simply someone to keep you company.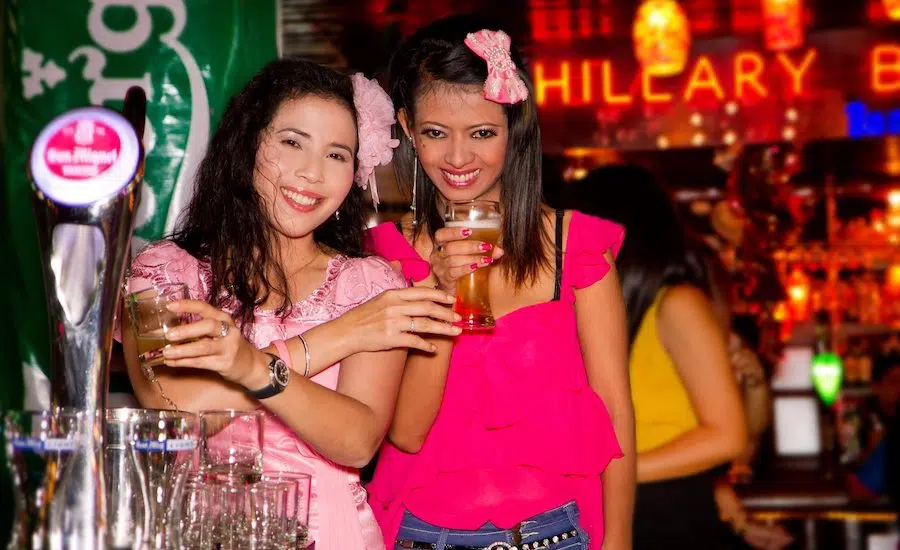 It depends on where she works and how far she wants to go with you.
She could just give you a nice time at the bar with entertainment, conversations, and drinks.
Or she could go home with you and be as naughty as you like.
It all depends on her personality, willingness, and of course, money.
Thai bar girls are usually fairly good looking with slim bodies and some curves.
They are mostly around their early to mid-20s but there are also a few that are above 30 to early 40s.
Some are more attractive than others.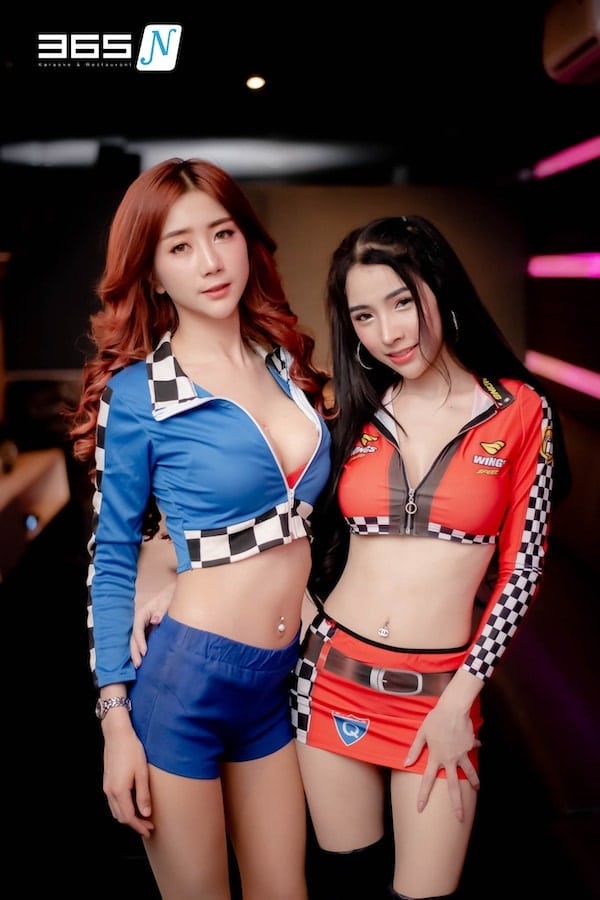 Those that lack in looks makes up in different areas such as personality and "customer service".
What they are really good at though is their unrelenting ability to charm customers.
Many bar girls offer great girlfriend experiences to clients but there are also others who are ready to make your wildest dreams and desires come true in bed.
Where To Meet Thai Bar Girls?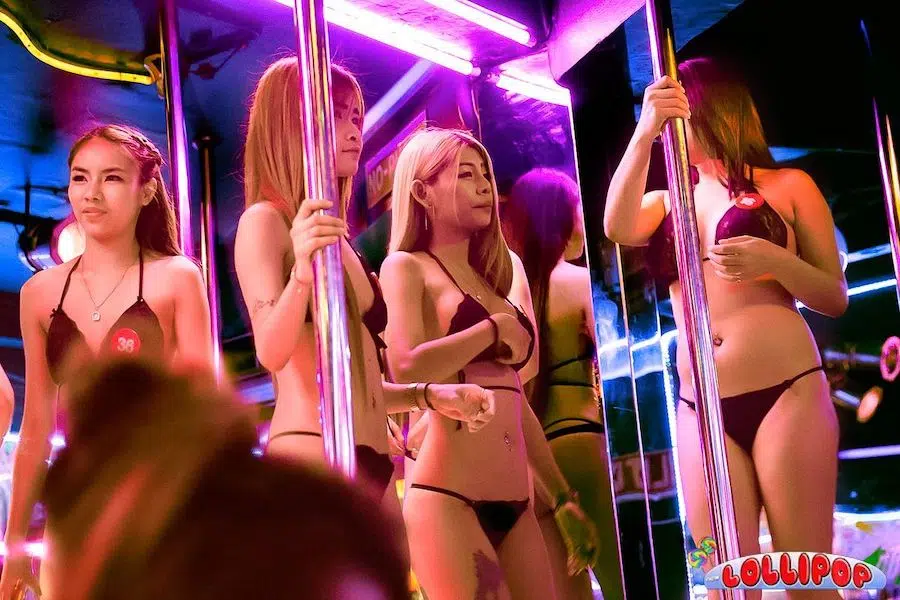 Thai bar girls usually work in lady bars, girly bars, or gogo bars in red-light districts and touristic areas across Thailand.
It is easy to spot a real Thai bar girl with signs such as:
If she is asking you to buy her a drink
If she is sitting in a group outside of a bar
Or if she's sitting alone at a bar in the late hours (past 10 pm)
If she approaches you and seems a bit aggressive
If she shows public displays of affection
You can easily meet bar girls at any of the bars in red-light districts in Bangkok.
Other places where you can find cute and sexy bar girls at KTVs in cities such as Bangkok, Pattaya, Chiang Mai, and Phuket.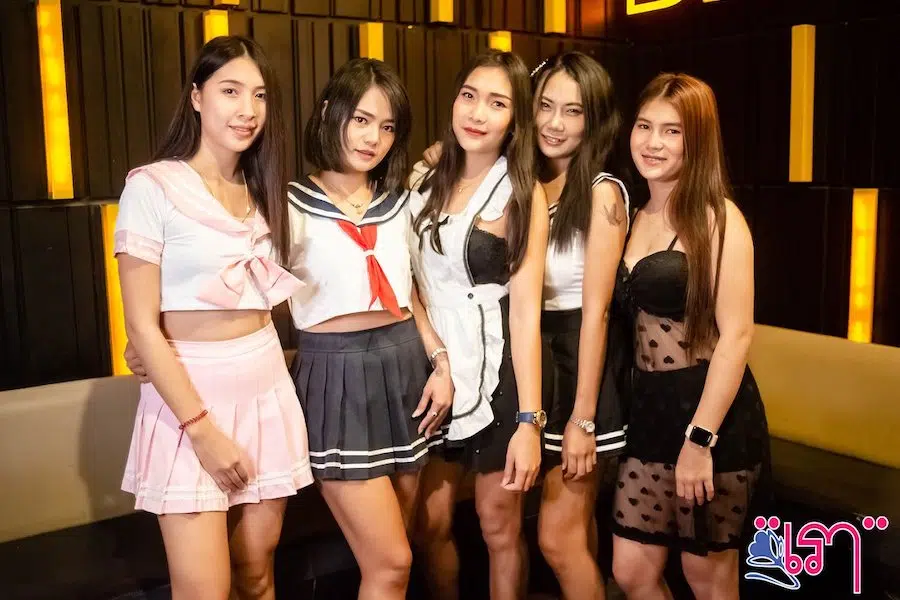 Each type of venue offers its own unique experiences.
What you will find at a red light bar and a gogo bar will be quite different than at a KTV bar.
You're gonna have to try them all to find the type of bar girls that you like the most.
What Is The Price of A Thai Bar Girl?
There are 3 things you need to pay for when you deal with bar girls in Thailand.
First is known as the lady drink.
This is the drink you buy for her, usually at a higher price than normal drinks.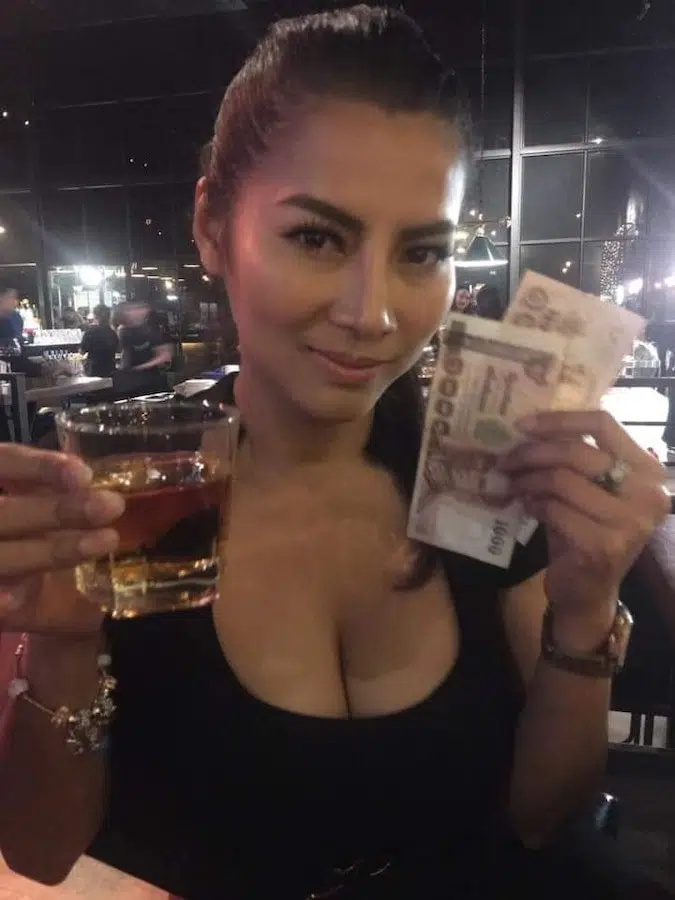 The extra price you pay is the commission for the girl.
Lady drinks can cost anywhere between 150-300 THB depending on the venue.
Then there is the bar fine.
It is the fee to the bar owner for taking the girl out of the bar to your place or wherever else.
Bar fines range from 500 to 1,000 THB.
Finally, there is the payment for sex, or at least for the time she spends with you in case you decide to rent her as your girlfriend for a night or a few days.
This is usually discussed between the bar girl and the customer.
It can be anywhere between 1,000 to 3,000 THB for a short time, and 2,000 to 5,000 THB for a night or a full day.
The price and duration depend on a lot of factors.
How pretty is she?
How much does she like you?
How charming are you?
What are the bar rules?
How good are you at negotiating?
Some bar girls are quite set in their ways but others are flexible and open to negotiations.
It's all about luck and fair play.
Why Thai Bar Girls Have A Bad Reputation?
If you don't know how to deal with a Thai bar girl, she can really take advantage of you.
They are great at charming guys and many have been known to fall in love and have their hearts broken.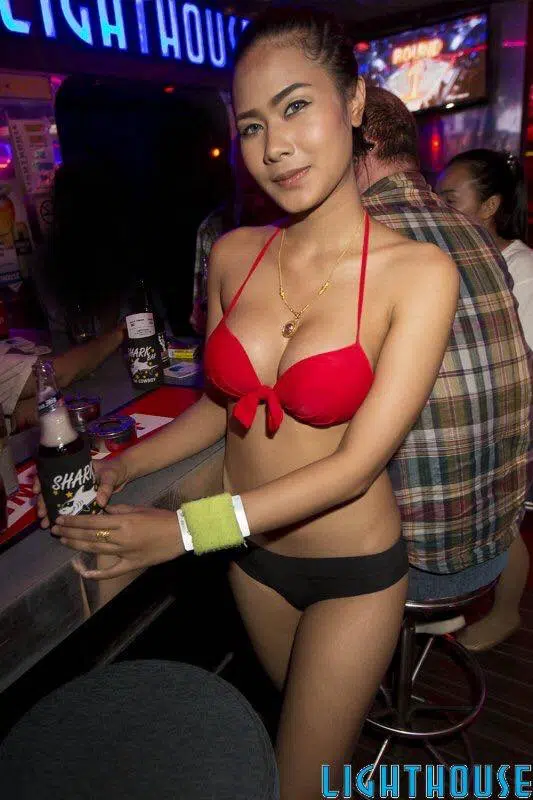 She will use that to get as much money out of you as possible to pay for drinks and even to support her lifestyle.
Remember, she is doing this for money and it is a business.
Bar girls can be real gold diggers and only care about money.
So don't get your heart involved and don't trust everything she says to you.
Of course, not all of them are like that.
Some can be sweet, trustworthy, and may even like you for real.
It's just that she also has to make a living.
While some may have given the entire profession a bad reputation, it's best not to stereotype them all.
What Is The Difference Between A Thai Bar Girl And A Thai Freelancer?
A bar girl is employed by the bar, which means everything she does has to be approved by the bar owner or the manager.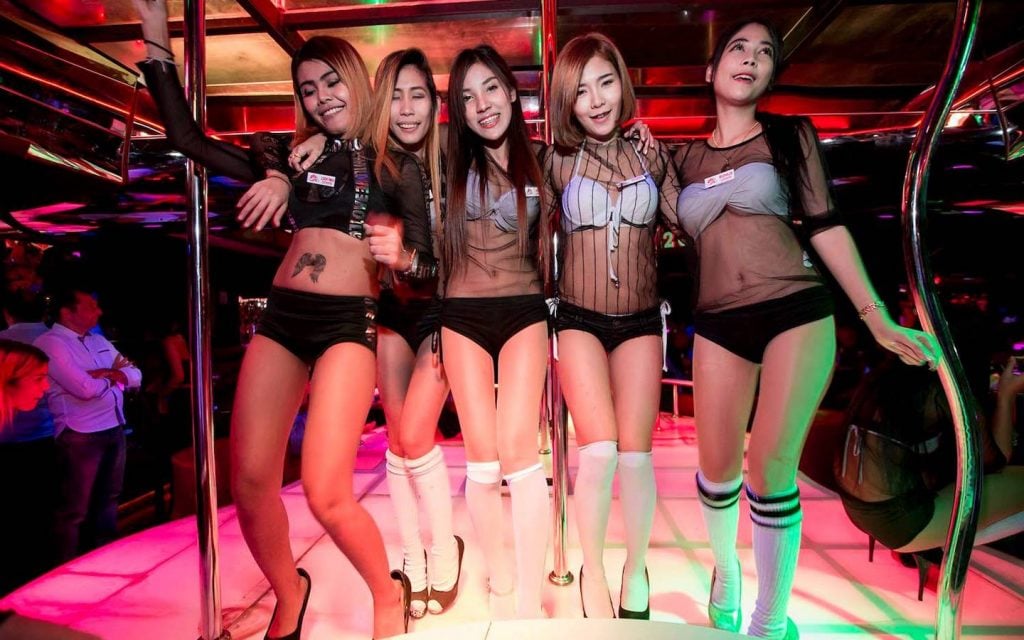 If you want to take her home, you need to pay a bar fine first or wait for her to get off her shift.
A freelancer on the other hand works for herself.
She will usually be found in nightclubs or on the streets rather than working in bars.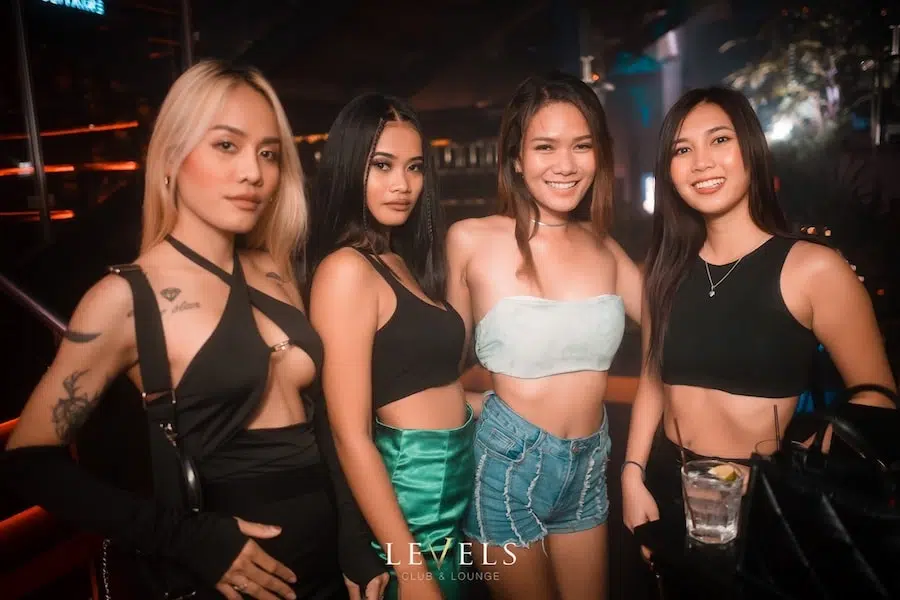 Which one is better is up for debate and it depends on what you expect.
If you have time to get to know the girl and negotiate, then bar girls are better.
If you want a quickie or a short time, freelancers are the way to go.
Just be careful and always be cautious.
How To Find A Good Girl in Thailand?
You might not be interested in hooking up with a Thai bar girl.
Perhaps you want to find a real girlfriend and a "good" girl in Thailand. There are many ways to do that.
For starters, you can try and visit high-end bars or chill bars in Bangkok areas such as Thonglor or Ekkamai.
For more local spots, try LadPrao.
You will barely find any bar girls at rooftop bars, cocktail bars, or even clubs around there.
If you want something in between bar girls and normal Thai girls, you can try hanging out with party models at gentlemen's clubs.
The women there tend to be a lot hotter, more trustworthy, and more reliable.
Check out some reasons why models are better than bar girls.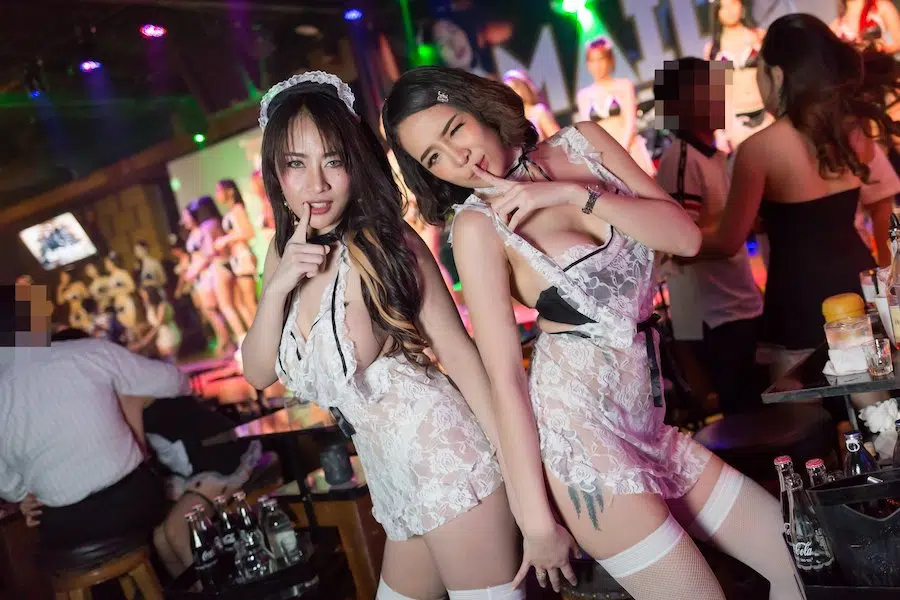 The best gentlemen's club in Bangkok by far is The PIMP.
They have the hottest girls in all of Thailand and they love to party.
And there you have it; all you need to know about bar girls in Thailand.
If you need girls for a private party/event, contact us and we'll arrange the hottest Thai party models for you.
FAQ
Are Thai Bar Girls Trustworthy?
For the most part, yes, Thai bar girls are trustworthy. But always be careful, don't trust them blindly or believe everything they say.
Are Thai Bar Girls Fun To Party With?
Yes, Thai bar girls can be quite fun to meet and they definitely know how to party. But again, be careful. Always keep an eye on your valuables and don't trust them blindly.
How To Avoid Bar Girls in Thailand?
It's simple, stay away from the red light districts and visit higher-end establishments or VIP clubs like The PIMP.