Thailand has some of the most beautiful, sexy, and fun-loving women in the entire world.
But there is something extra appealing about a hot girl who loves to party.
Combine Thailand's unique nightlife opportunities with its beautiful women, and you have a crazy wild ride filled with epic nights, incredible experiences, and a lifetime of memories.
So, you might be wondering where the best places to meet Thai women are without messing with thai dating sites or online dating.
And while the short answer is you can meet and date Thai girls almost everywhere in the sexiest country on the planet.
So we have made it easier for you by listing down 9 best places to find the sexiest girls in Thailand.
Nightclubs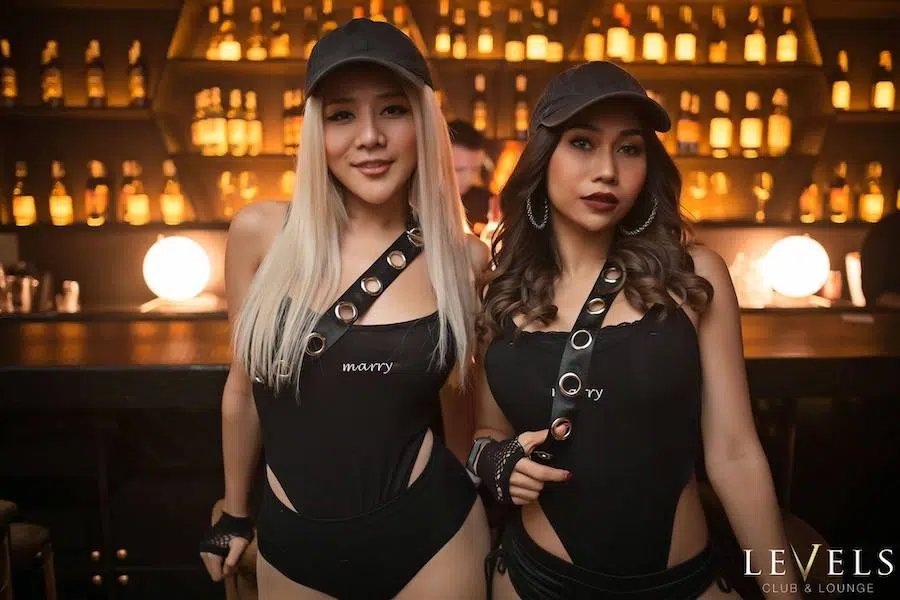 The nightclub scene in Thailand has always attracted some of the best-looking girls.
There are many kinds of nightclubs, each with its style and vibe, which means you can meet thai girls.
It's all about knowing where to meet the right ones.
Some clubs attract young and sexy college girls, while other places are frequented by the Hi-So type of girls (the nickname for Thai girls from wealthy families) who love to sip Champagne all night.
Some nightclubs are full of freelancers, and sideliners featured Thai Friendly, the best thai dating site.
To meet girls who love dating tourists and expats, head to the clubs in the most touristic areas.
Like Khaosan Road and Sukhumvit Soi 11 in Bangkok, Walking Street in Pattaya, or Bangla road (in Patong beach) in Phuket.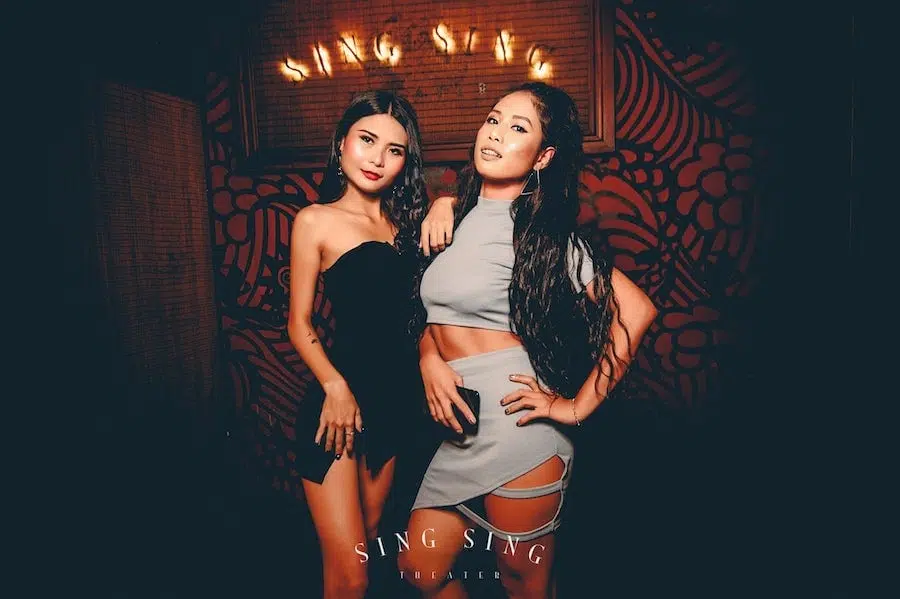 But if you want to be around local Thai singles, you should visit more Thai nightclubs that are usually off the most well known areas.
In Bangkok, you can try Onyx, BEAM, or Spaceplus.
They're all featured in our list of the top nightclubs in the City of Angles.
But no matter what type of nightclub you choose to spend the night at, you will always find plenty of gorgeous single thai girls there to party with.
Gentlemen's Clubs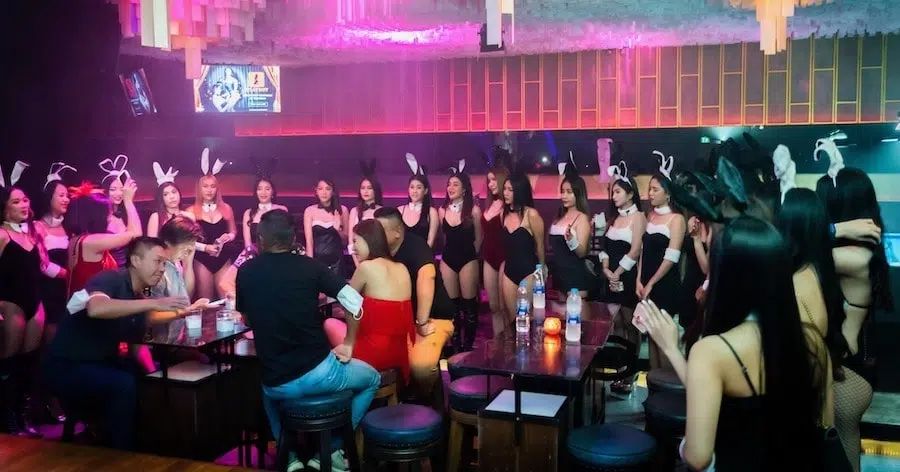 Gentlemen's clubs are the hidden gems of Thailand's adult nightlife scene.
G clubs are high-end luxurious clubs with great entertainment, dining, and drinking options.
They have elegant interior design, great live bands and DJs playing all night, erotic performances, VIP services, and extremely comfortable private rooms where you can invite party models for a private party.
While there are a few in Pattaya, Phuket, and Chaing Mai, the best ones are in Bangkok, with famous venues being The PIMP or Dubai Luxury Club.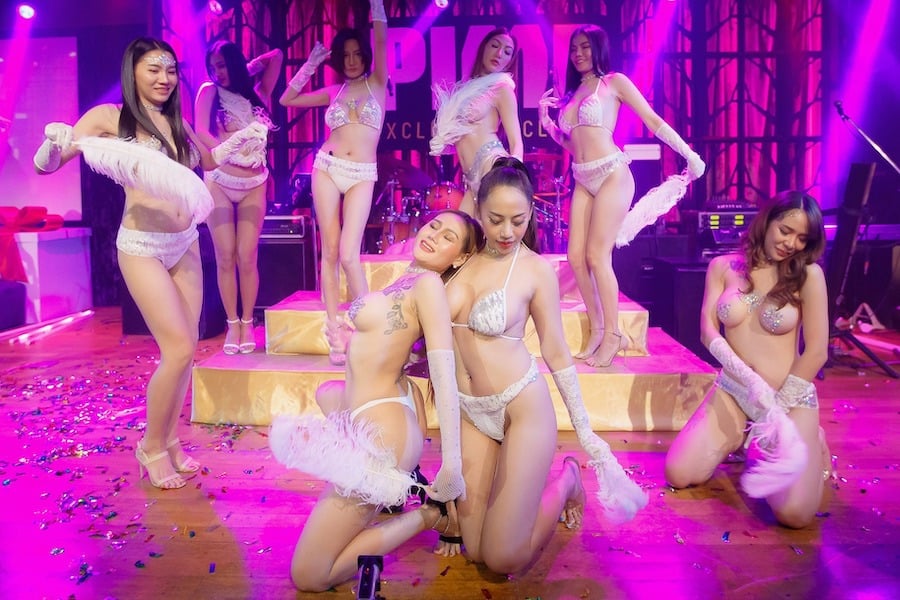 They are an ideal place to go for a bachelor party, a birthday, or to impress a business client and meet a Thai sugar baby.
Do you want to party a sexy thai woman with no strings attached and choose the best of the best from hundreds of sexy Thai models who would be almost impossible to approach anywhere else?
Then gentlemen's clubs should be on your list of best places to meet sexy ladies and party in Thailand.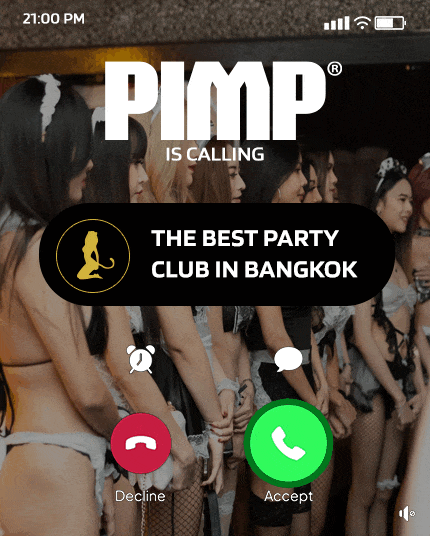 Gogo Bars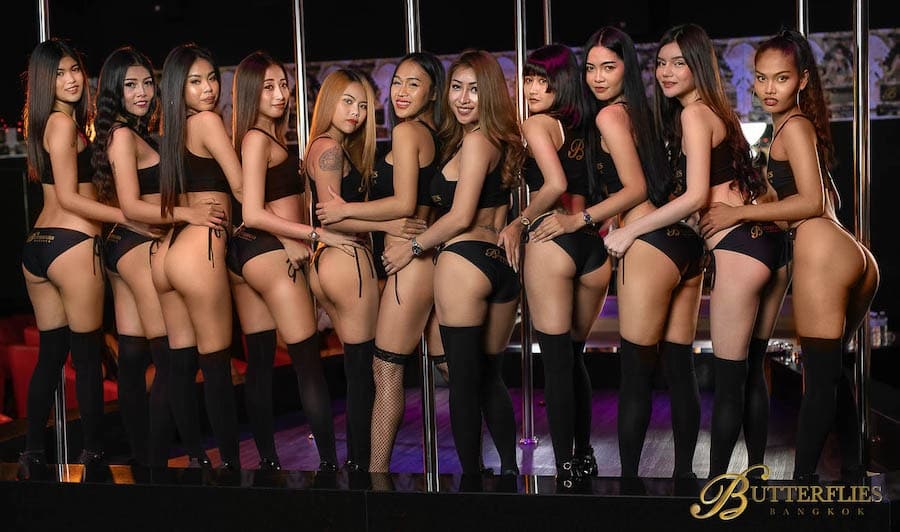 Traditionally, gogo bars have always been the easy go-to place to meet women, watch, and get laid with sexy Thai girls.
At gogo bars, dozens of girls can be seen walking around and dancing on stage in extremely revealing clothes.
Usually, they are in bikinis, lingerie or other sexy cosplay-like outfits.
Sometimes the girls are even topless or completely naked.
It ultimately depends on the gogo bar, and whatever the case, it's much easier to find a sexy girl on stage than trying to pick from the profiles of thai dating websites.
What you see is what you get!
You can invite one or several of them to your table as you sit, drink, and watch the girls dancing.
Once you buy them a drink, they will do their best to entertain you.
Some will flirt with you, while others feel more comfortable sitting on your lap, touching your arms, or even making out with you if you are lucky.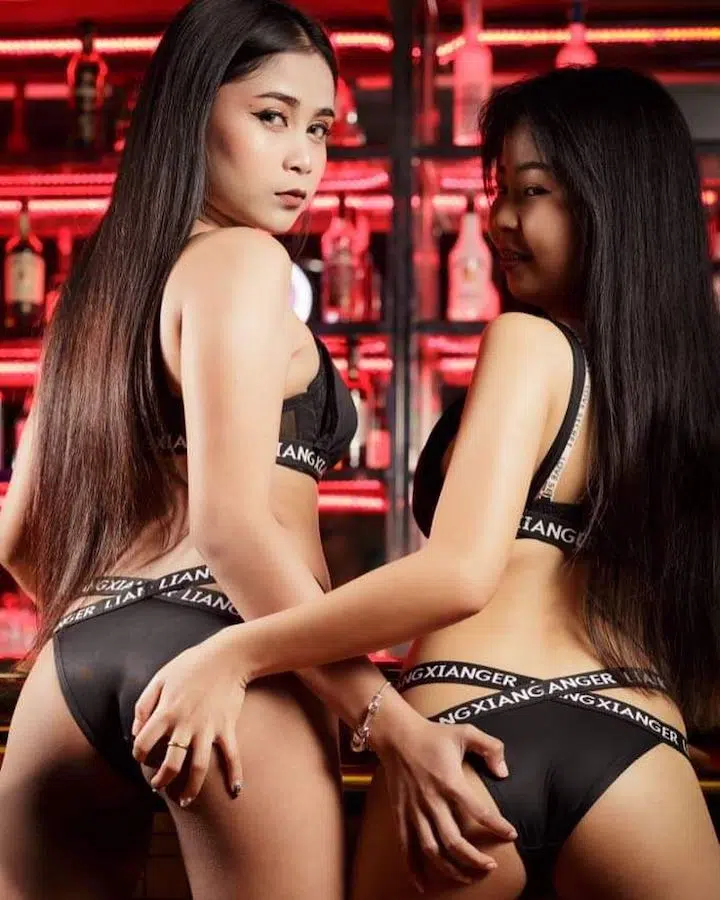 Yes, right in front of everyone if you both aren't shy about it.
If you want to take it to the next level and decide to take the girl home, you have to pay a bar fine plus the cost of the girl, which varies from girl to girl.
Make sure you agree on the price beforehand.
Rooftop Bars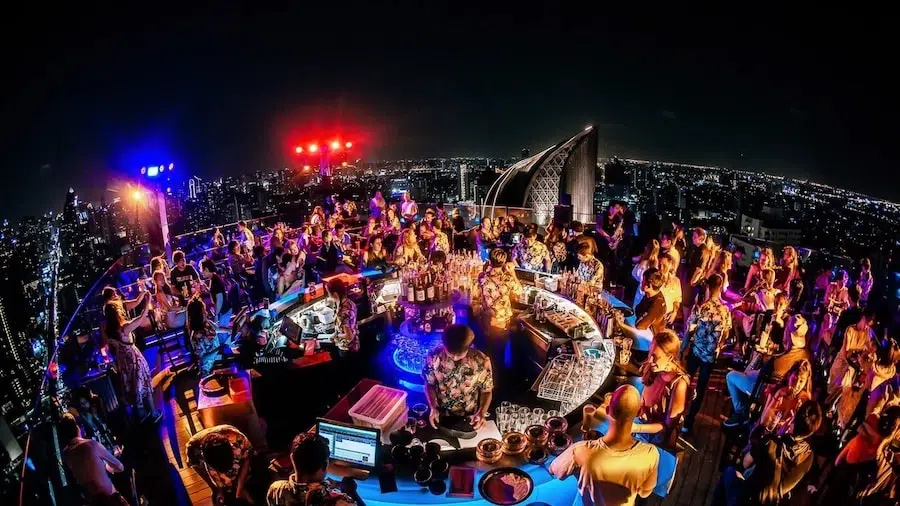 Rooftop bars have become extremely popular in Thailand.
While they are an ideal place for a date or a night out with friends, rooftop bars are also great for meeting beautiful and elegant girls.
There is something about the rooftop that attracts some of the best looking girls in town.
The romantic setting is high above the city with gorgeous views, delicious cocktails, sophisticated ambiance, and vibey music, and of course, the mandatory Instagram photos.
But what kind of girls can you expect to meet at rooftop bars?
All types, actually.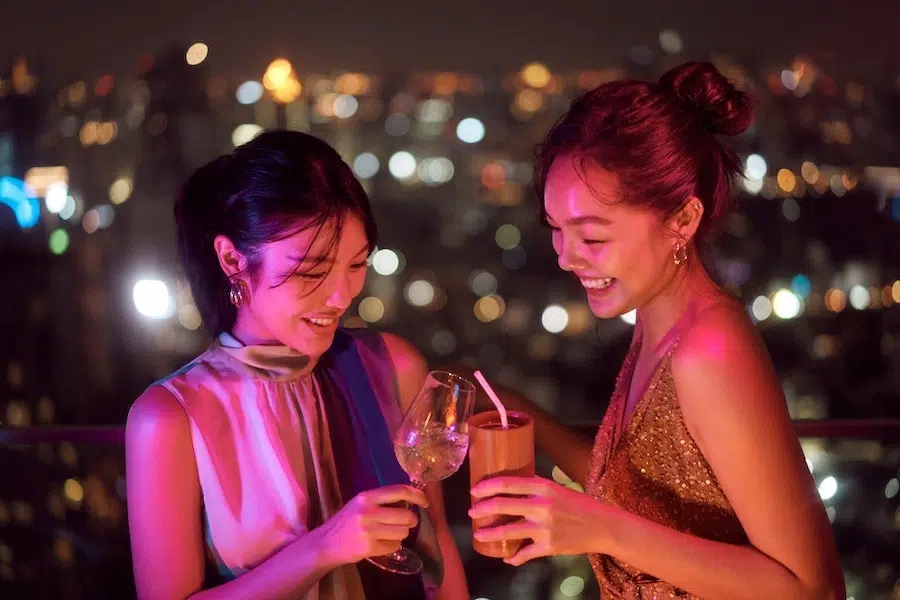 You will come across beautiful Thai women who work in offices or own businesses.
Rooftop bars are also known to attract lots of sexy influencers and models, as well as cute university students interested in a serious relationship.
And, of course, international tourists as well.
With more than 50 rooftop bars in Bangkok, it should be easy to find one you like.
And they're also popular in other cities of Thailand like Pattaya, Chiang Mai, Phuket, and many more.
Cocktail Bars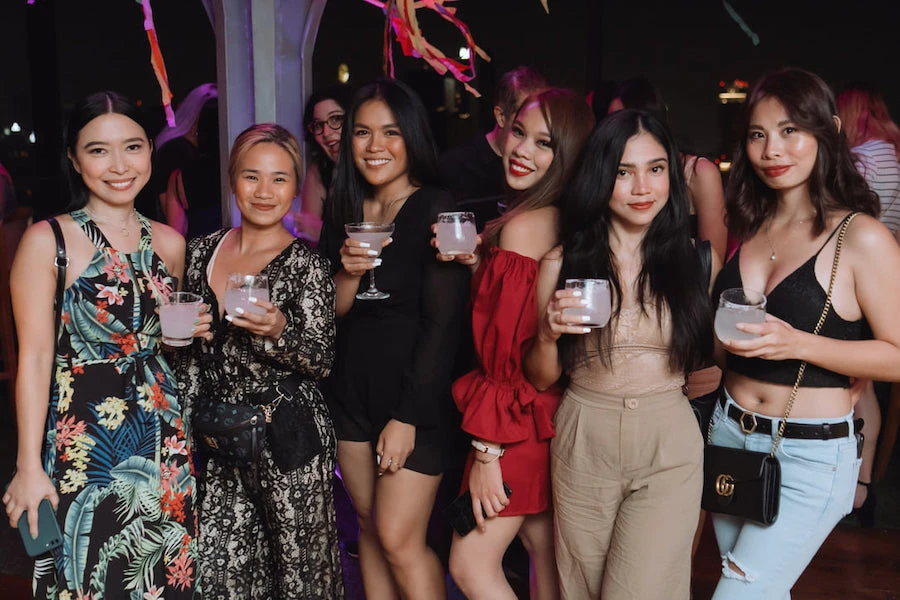 Chic and elegant cocktail bars are perfect for meeting gorgeous Thai girls.
Many ladies frequently like to visit bars in sexy mini dresses.
But what kind of girls can you expect to meet at cocktail bars?
All types.
You will mostly get to meet ordinary but attractive women with regular jobs and fun university students.
Some bars have freelancers who wait by the bar for potential dates or clients, but that's rarely the case at cocktail bars.
But at any bar, you will meet different types of thai ladies interested in meeting Western men.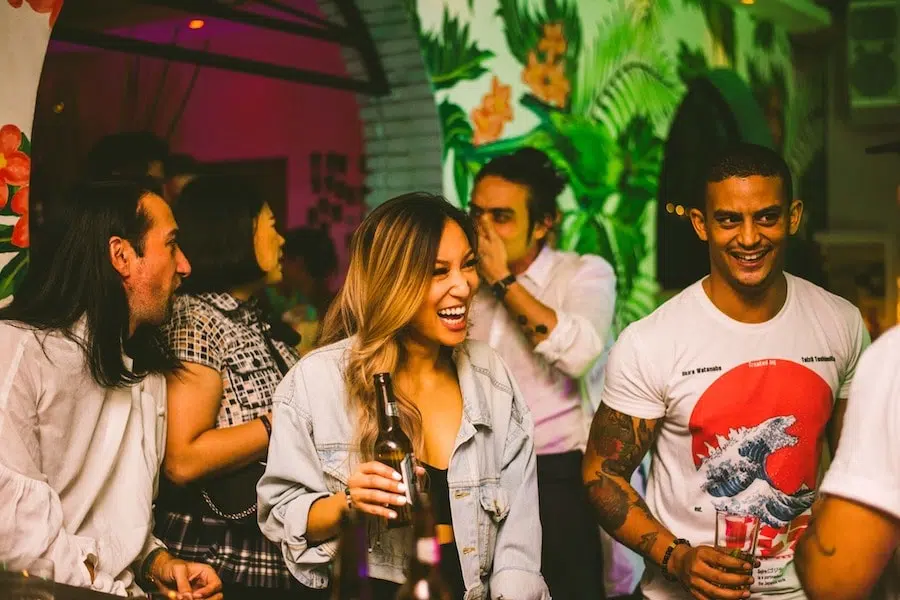 Some are wild partygoers, while others like to wine and dine with meaningful conversations.
Not all girls are easy to approach at a bar, but if you have the money, the moves, and the vibes are right, it gets quite effortless.
It also depends on the type of bar you go to.
Some cocktail bars, like these ones in Bangkok, are known to throw great parties where it can be far easier to approach a Thai girl than at a chilled, sit-down bar.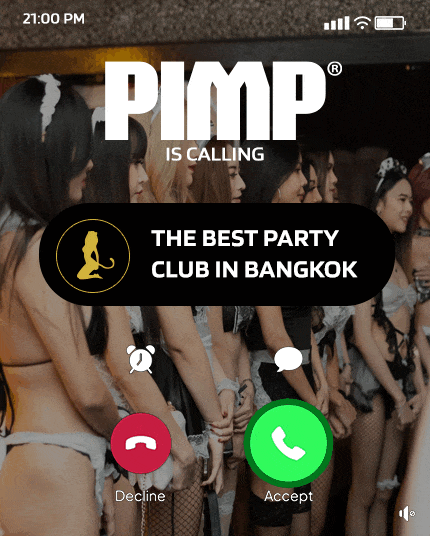 Beach Clubs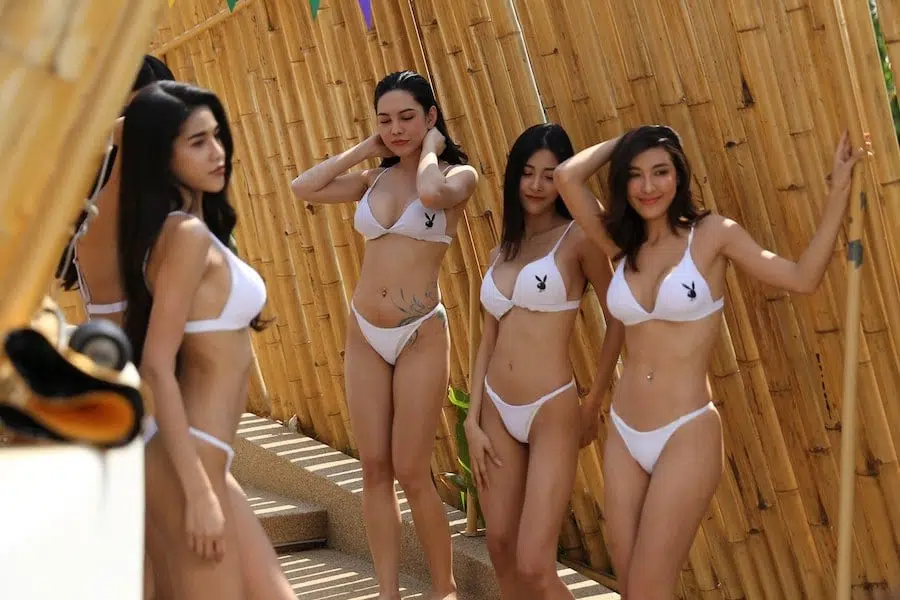 Beach clubs and Bikini Babes have become synonymous now in Thailand.
There is no way you won't see at least a dozen gorgeous Thai girls and even foreign women dancing and partying at some of the best beach clubs in the country.
Whether in cities like Pattaya and Phuket or islands such as Koh Samui and Koh Chang, beach clubs are a great place to meet, flirt, dance, and party with Thai babes in sexy bikinis.
Some are there to have a great time with their girlfriends, but most come to meet new people and are open to new experiences.
You can swim up to them in the pool or approach the bar, but make sure you pump up that charm to pick up the girls.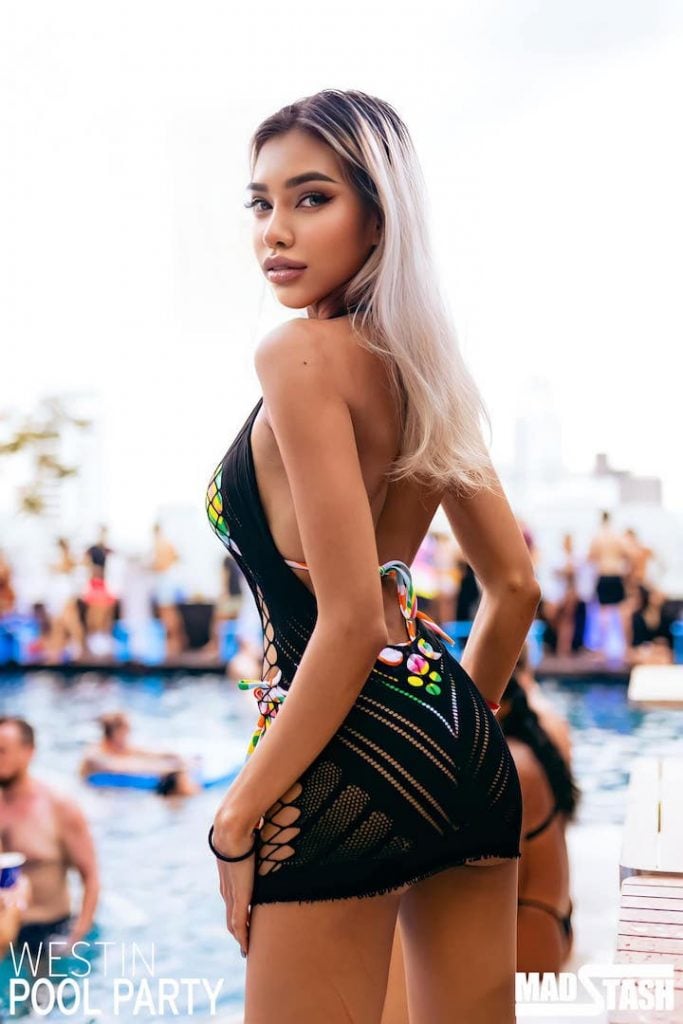 You can always pop open up a few bottles with your friends and invite the hottest girls at the beach club to join you at your table.
No matter what, beach clubs in Thailand have a wonderful party vibe where you'll meet many beautiful bikini girls.
Yacht Parties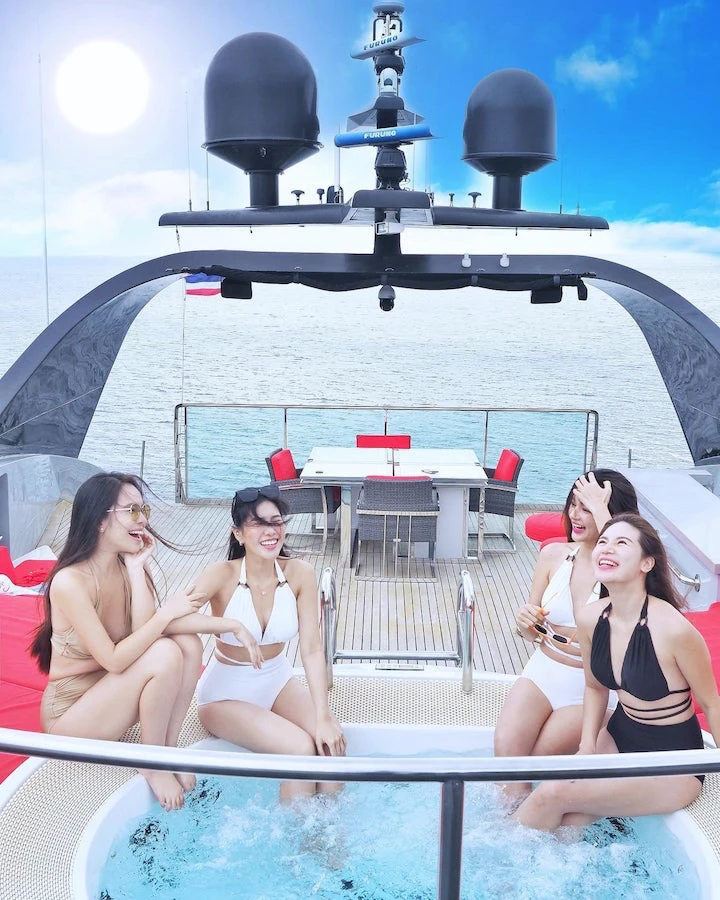 There are two types of yacht parties in Thailand.
There are regularly scheduled party boats where you will get to party with random strangers and your friends as you sail across the open ocean.
You can surely meet sexy girls at these boat parties.
Most of them are usually very good looking with great bodies and love to have a good time.
Then there are the private yacht parties which are rented or hosted by you and your friends for a special occasion.
For these, the guest list is completely up to you, meaning there can be as many sexy girls as you like.
The quality of girls also depends on you.
You can invite your sexy girlfriends or hire stunningly hot bikini models to party with you.
Bikini party models aren't just hot and sexy with fantastic bodies.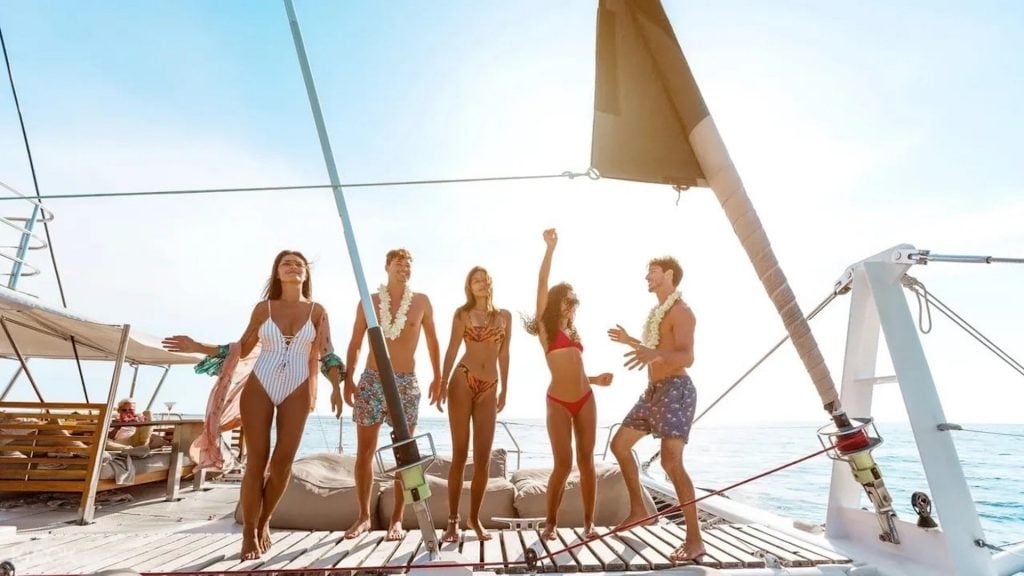 They also know how to entertain and have fun with the guests.
They will be there to serve drinks, give lap dances, play drinking games, take sexy photos with you, and more.
Music Festivals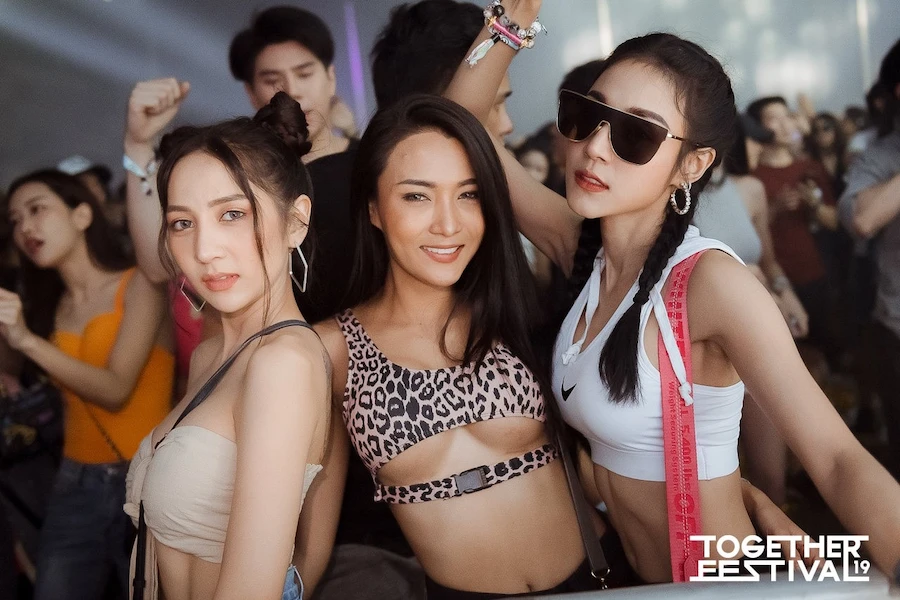 Thailand's music festivals are off the hook with their awesome light and sound production, music lineups and vibes.
It is no wonder they attract some of the hottest and sexiest girls.
Thai girls at music festivals like to rave, dance, drink, and, most importantly, they love to dress extra sexy.
More than usual.
The best part is that the girls you'll meet at music festivals come from all walks of life.
Some work in corporate jobs, while others have their own business.
Most are young and attractive university students.
At festivals, you also get to see a lot of ridiculously sexy female influencers showing off their flawless looks and sexy outfits.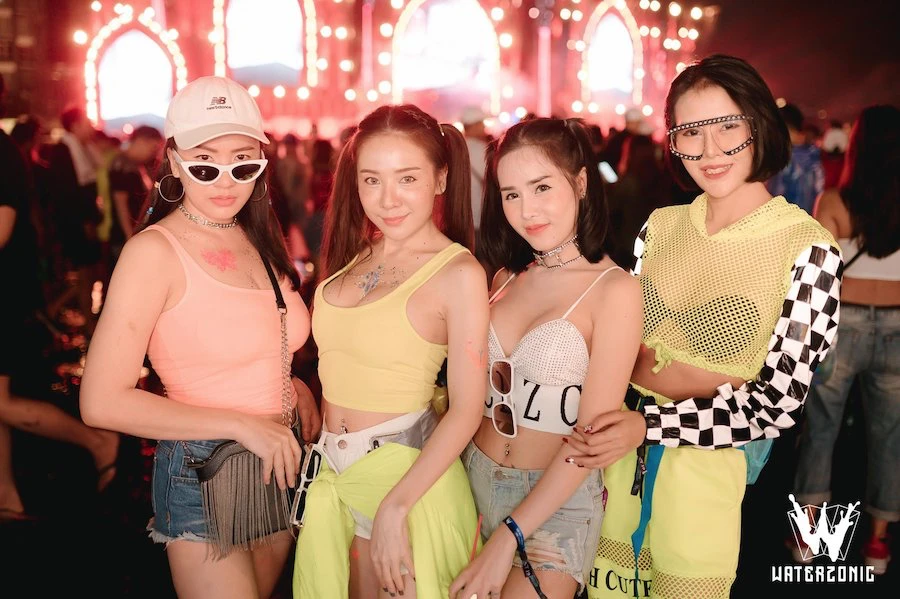 The best and most insane music festivals are held during Songkran, Thailand's New Year and water festival, where thousands of girls and models come in seductive bikini tops and short shorts.
And boy, are they ready to get down, party, and get wet.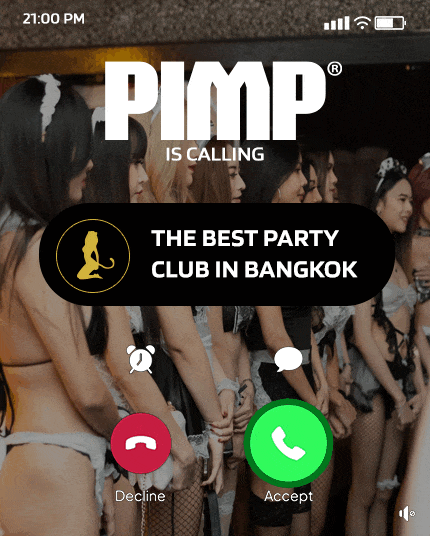 The Full Moon Party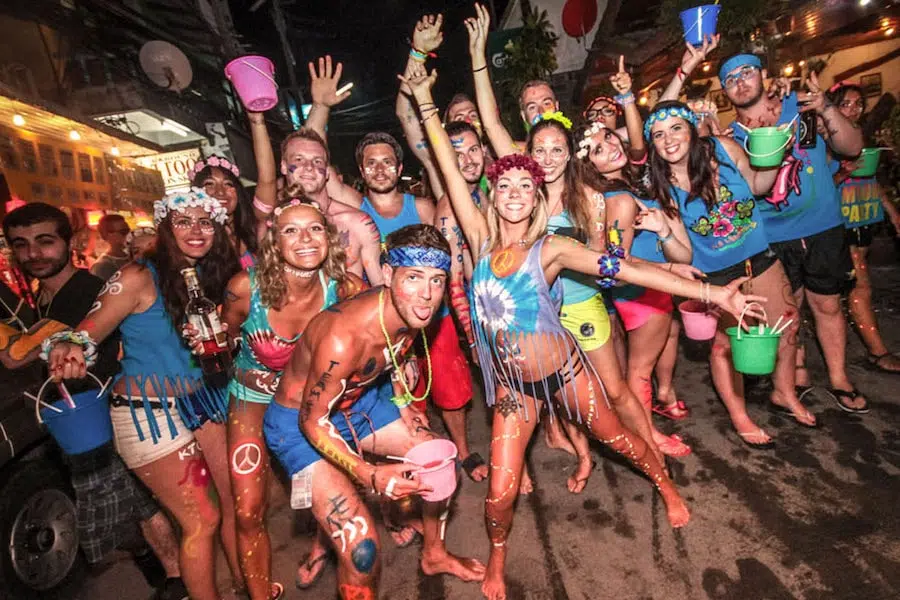 If you are looking for real wild party girls, there is no better place than the Full Moon Party.
Held monthly in Koh Phangan, the Full Moon is still going strong today since it started in the mid-1980s.
Everyone, especially the girls, is there to unleash their inner demons by having a good time, drinking loads of buckets, and dancing into the late hours.
With hundreds or even thousands of girls, there are bound to be a few who catch your eye and might also be interested in you.
And it's not just Asian singles.
There are women from all over the world, each more attractive than the previous one.
The Full Moon is the one time when girls want to forget everything and just have fun.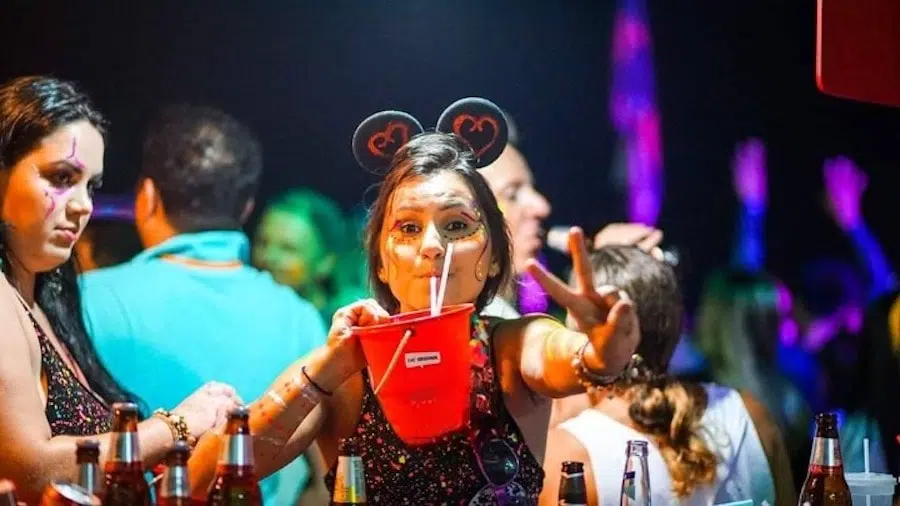 All you have to do is have a good time, mingle, chat, and make conversations; you might get lucky.
It is probably one of Thailand's most famous parties and must be on your bucket list.
By now, you must feel confident about meeting and partying with girls in Thailand with so many choices available.
Did you want to find love and take your new thai girlfriend back to your home country?
If one doesn't work out, the next one or the one after that surely will.
Still unsure and want to date a hot chick in Sexy Thailand?
Contact us to book the hottest girls for your party in Thailand with minimal effort on your part.
FAQ
Where can I hire girls in Thailand?
To hire the hottest and best girls in Thailand, contact us.
We have the best network of beautiful and sexy women from all over the country.
Where are the hottest girls in Thailand?
Is it easy to meet girls in Thailand?
Yes, it is super easy to meet girls in Thailand. Especially if you go to the right place.
Where can I meet good girls in Thailand?
You can meet good girls in Thailand anywhere and everywhere.