Even COVID didn't manage to stop the best clubs in Bangkok.
Arguably, Bangkok nightclubs have never been so diverse and so interesting.
So if you're new here, or you want to learn more about the new clubs that just opened up in Bangkok, here's a complete list of the best nightclubs for you.
From the iconic Sukhumvit Soi 11 to the trendy Thonglor/Ekamai area and all the way to Ratchada, here are all the clubs in Bangkok you need to know.
Now the question is, where are you going tonight?
---
What Are The Best Clubs in Bangkok Right Now?
Hard to say which nightclub in Bangkok is the best for you, but based on our guests' feedback and our experience, here is our top 10 clubs in the city:
Top 10 Nightclubs in Bangkok in 2022
The Best Hip Hop Clubs in Bangkok
For all the Hip Hop, Rap, and Trap fans out there, the best clubs in Bangkok are:
---
Book your VIP Table Right Now
Want to party like a VIP in one of those clubs?
We can book VIP tables in the best clubs in Bangkok for you.
Contact us today for details and pricing.
---
Every Nightclub in Bangkok by Area
Here are all the clubs open right now in Bangkok, post-COVID, sorted by area.
Sukhumvit Soi 11
No matter what some people say, Sukhumvit Soi 11 is still going strong.
The 3 main clubs in Soi 11 (Sugar, Levels, and Candy) are amongst the few late-night clubs in Bangkok that will usually stay open after 2am.
Levels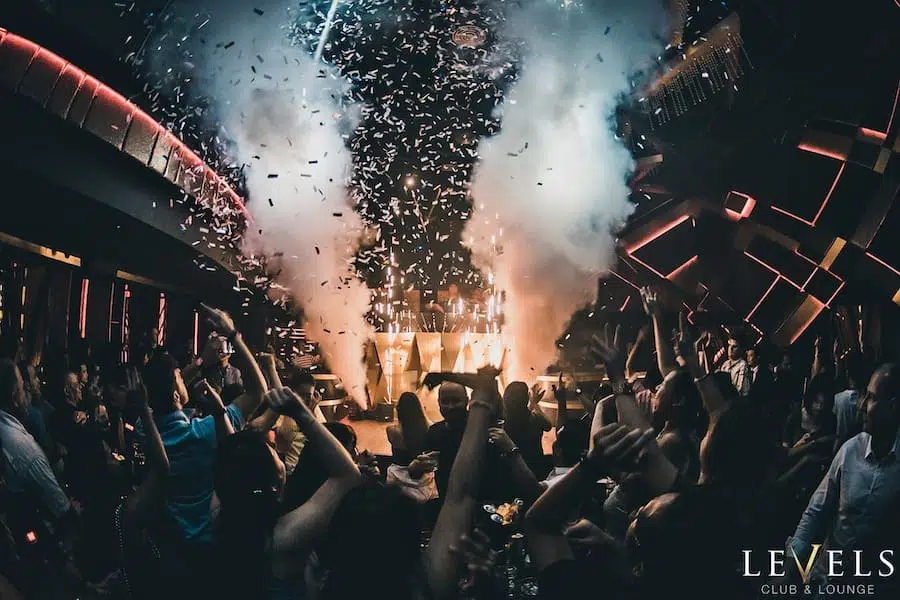 Levels is better than ever and remain packed all the time.
With singers, dancers, international DJs, tons of girls, and a really VIP vibe, Levels is perfect for those who are more into commercial music than electro/house/EDM.
Sugar Club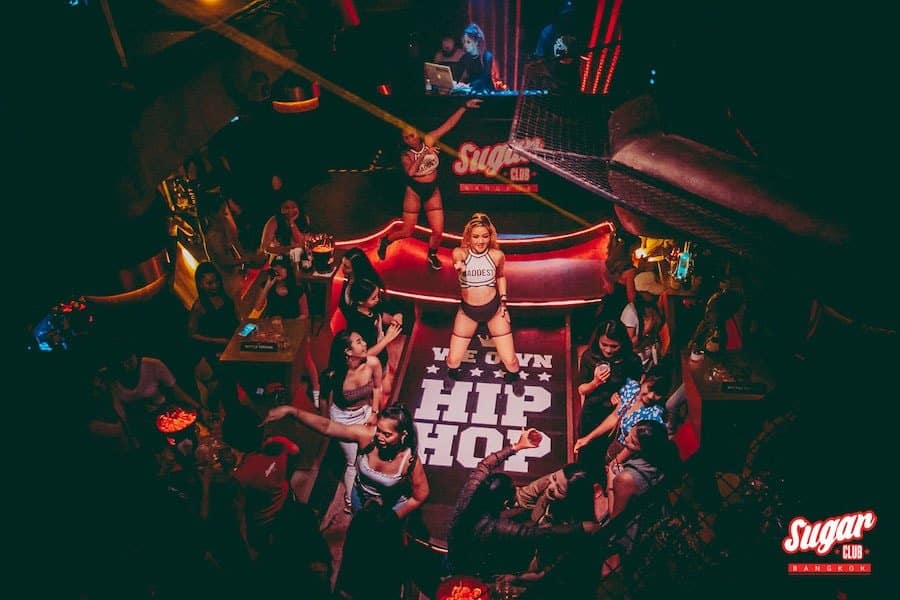 Hip Hop only in the middle of Sukhumvit soi 11.
From old school classics to the new trap bangers, Sugar is without a doubt the place to be in Bangkok for every Hip Hop, Rap, Trap, and RnB fan.
Juicy Bangkok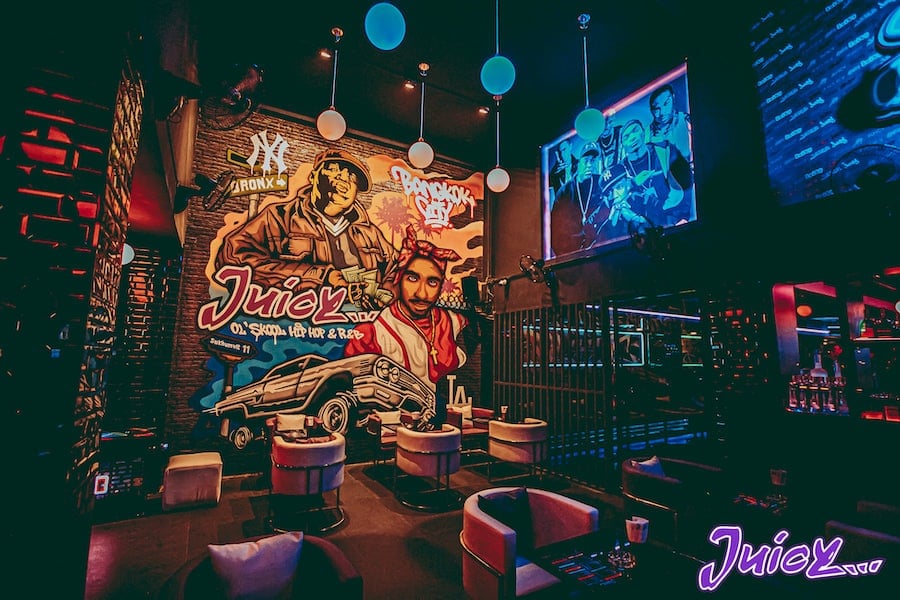 Under Sugar Club Bangkok is another Hip Hop club called Juicy.
Juicy Bangkok is all about classic Hip Hop, R&B, and US Rap from the 80s, 90s, and early 00s.
Candy Club x Bobo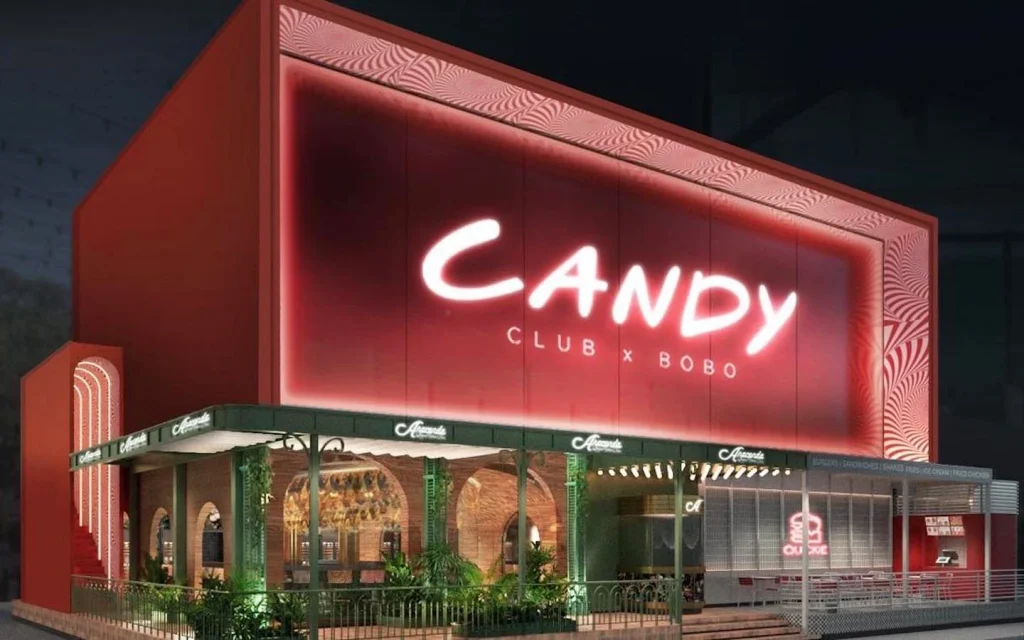 With a top selection of DJs, lots of beautiful Thai girls every night, and VVIP packages with up to 100 bottles, there's nothing casual about the experience you're going to get in this club.
Foxy Club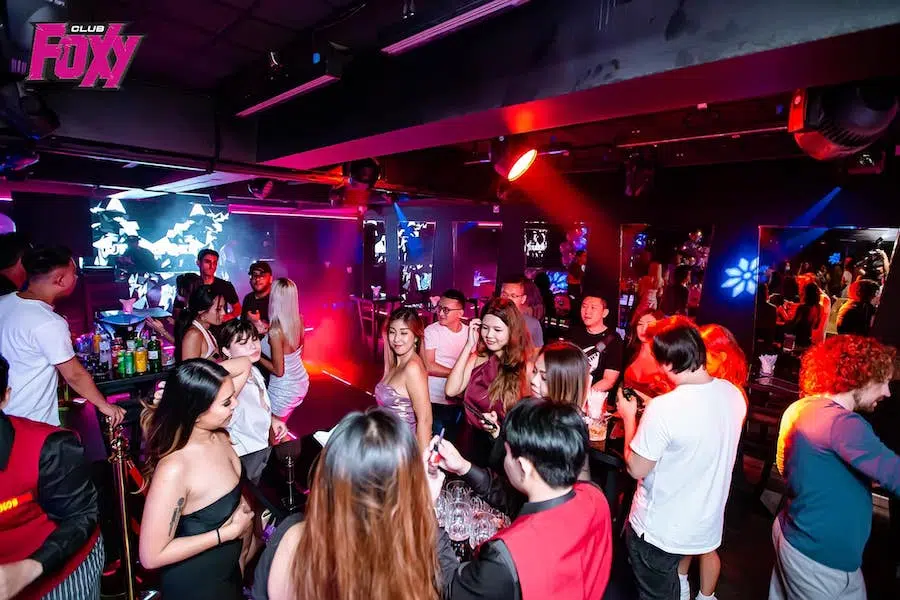 Foxy Club is not in Sukhumvit soi 11, but in Sukhumvit soi 3, which is accessible by the back of soi 11.
This new underground Hip hop club is bringing a new life to soi 3 with a wild lineup of MCs and DJs who play everything from Hip hop, to R&B, Rap, Trap, and Afro.
---
Sukhumvit
Outside of Soi 11, Sing Sing is still the best club on Sukhumvit, even if Bobo is trying to steal its rich and affluent clientele.
Regarding the underground scene, Mustache and GLOW are still the best clubs to avoid the EDM craze and dance to the best Techno and House music.
Sing Sing Theater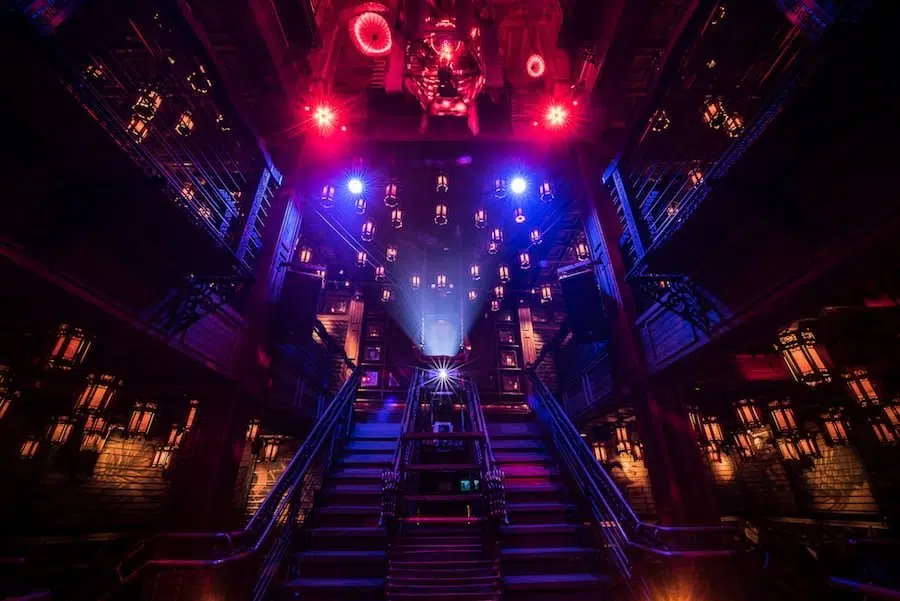 Designed like an ancient Chinese opera, Sing Sing is unlike any other club you've been to in your life.
Everything is amazing at Sing Sing Theater. The shows, the service, the cocktails, the girls, and the vibe.
Don't take our word for it. Go give it a try. You're not gonna be disappointed.
Bobo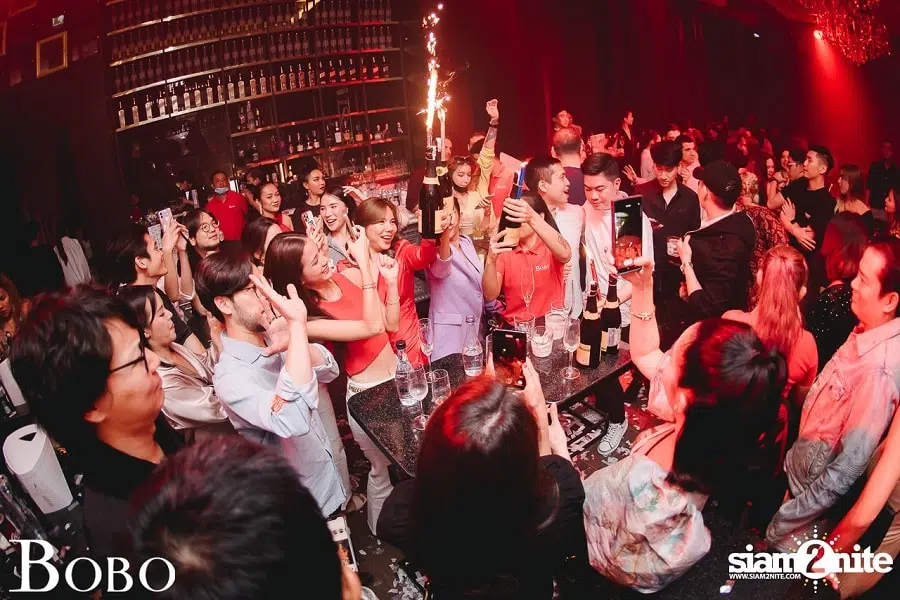 This small high-end club located on the ground floor of Hyatt Regency, on the corner of Sukhumvit 13, is one of the most exciting places to party at the moment.
There are not many tables, VIPs don't even have seats, but that doesn't stop their elegant crowd of Hi-So thais and wealthy expats to pop Champagne bottles all night.
Mustache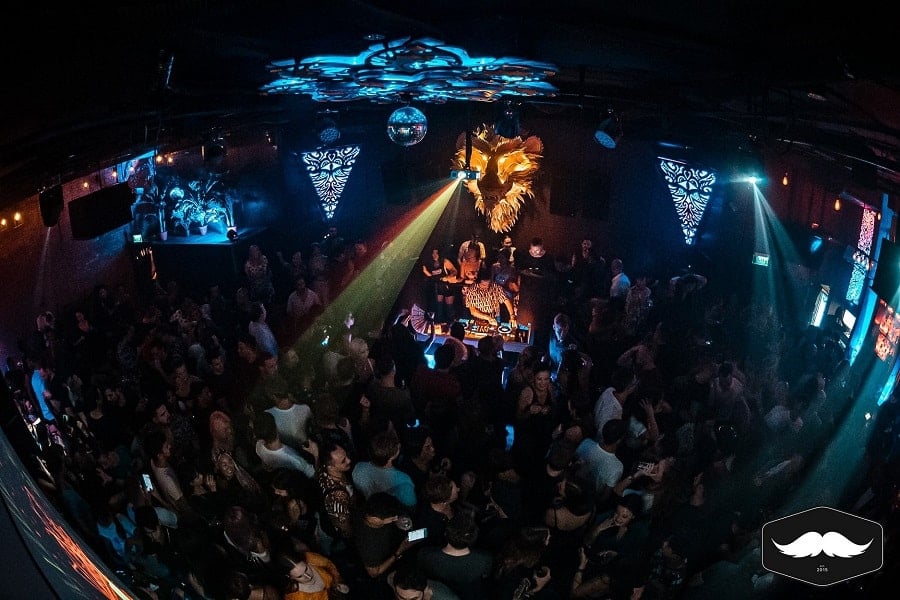 Bangkok most popular underground club relocated to Sukhumvit soi 23 at the beginning of 2022.
Techno and House fans can now enjoy their excellent lineup of underground DJs in the heart of Bangkok.
Penny Black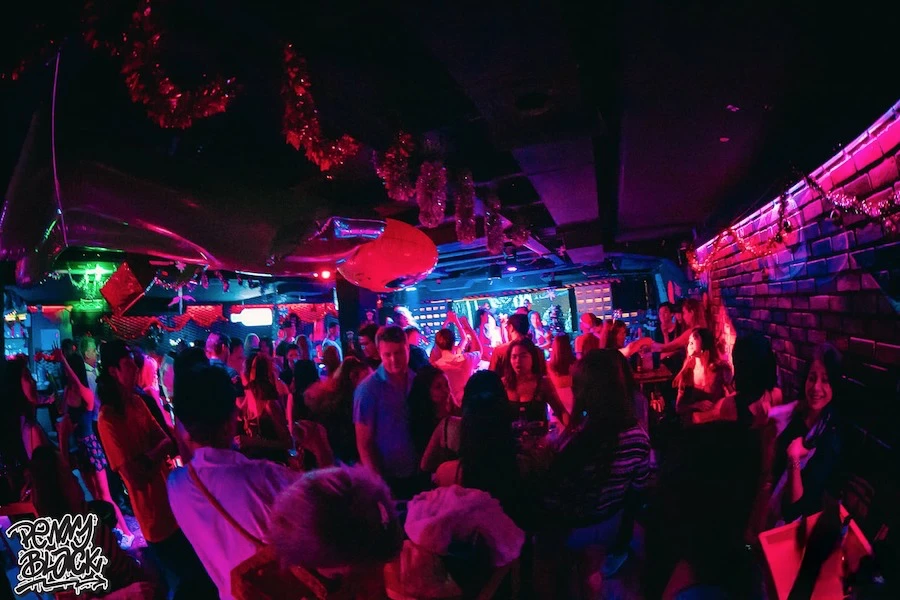 Soi Cowboy is home to one of the few late night clubs in Bangkok, Penny Black.
When the red-light district goes dark, people gather on the 3rd floor of Penny Black to keep the party going.
---
Thonglor / Ekamai
Thonglor and Ekamai are more than ever the places to be for late nights and party with wealthy (not always young) Thais.
For a while, DEMO and DND reigned supreme on the nightlife in the area until Barbarbar and Babyface came to shake things up.
For Hip Hop lovers, the new Penta club opened by the most popular DJ crew, Bangkok Invaders, is now the place to be.
Babyface Superclub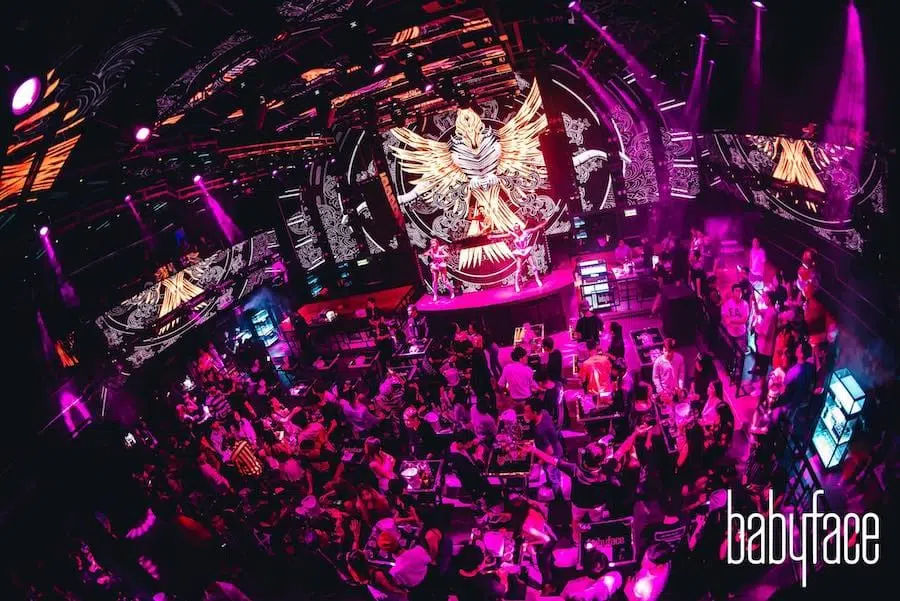 Babyface is the latest addition to Ekamai nightlife.
This new club brings a similar vibe as Onyx to the area and attracts the same young Asian clientele in love with EDM music.
BEAM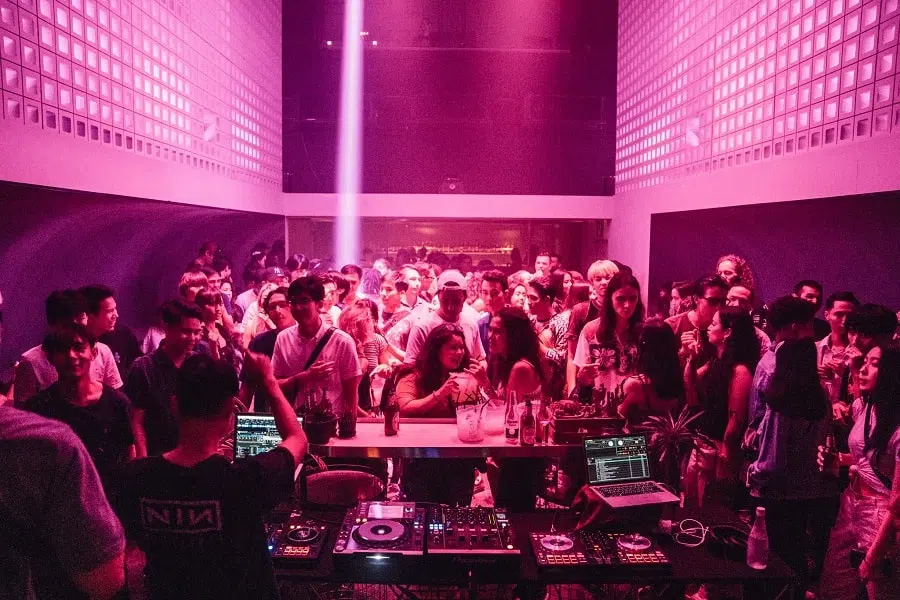 BEAM is the perfect balance between commercial and underground music in the middle of Thonglor.
---
RCA
Despite losing ground to Thonglor and Ekamai in the last years, RCA is still one of the busiest places at night in Bangkok.
The street is full of great bars and restaurants, but it's the 2 huge clubs, Route66 and Onyx, that attract a big crowd of young and Hi-So Thais every night of the week.
Route66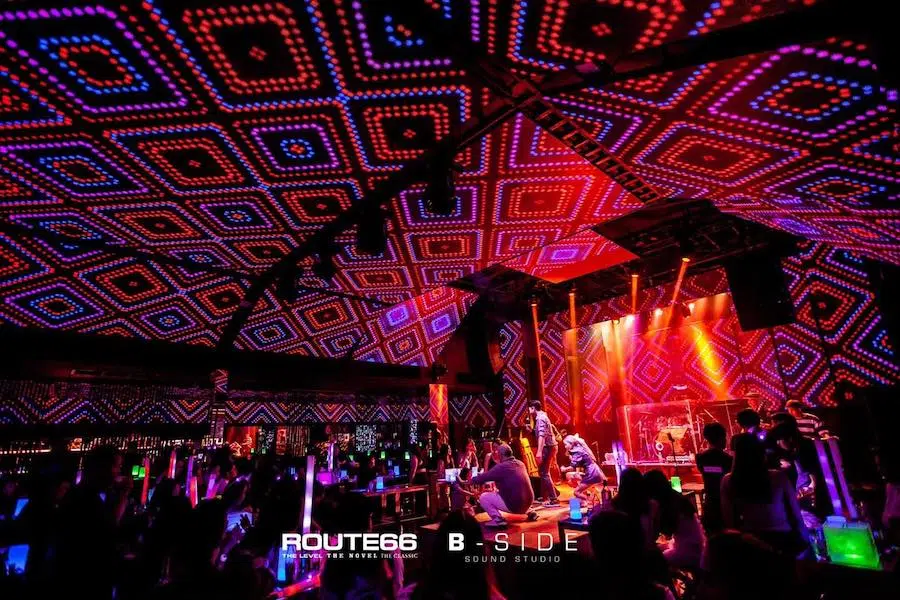 Route66 is one, if not the biggest, club in Bangkok. It pleases everyone with its 3 rooms with live bands, EDM, and Hip Hop. It's also home to some of the wildest parties in Bangkok.
Onyx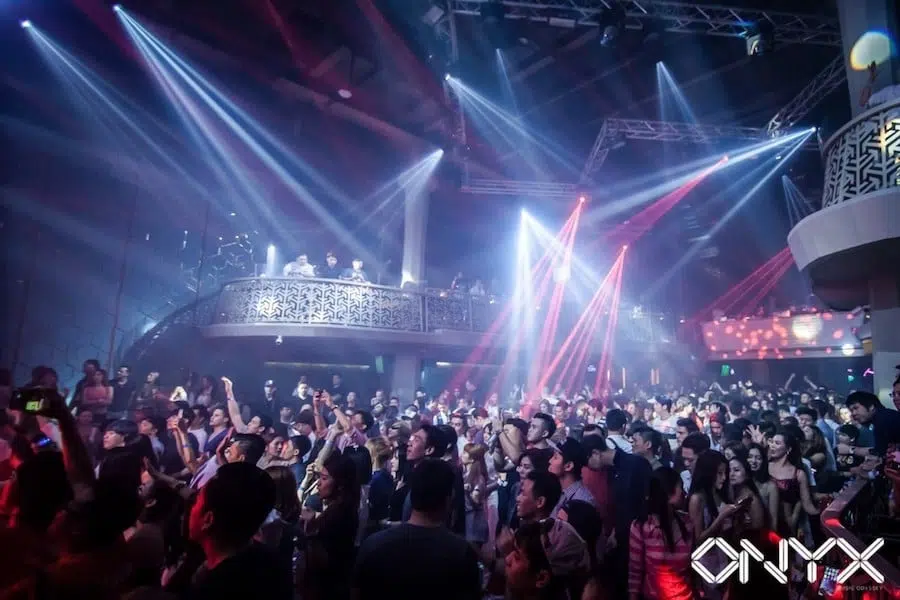 The best club in Bangkok according to DJ Mag.
Onyx is one of the most beautiful clubs in Bangkok, playing EDM ony and packed with Hi-So Thais and wealthy expats.
Spaceplus Bangkok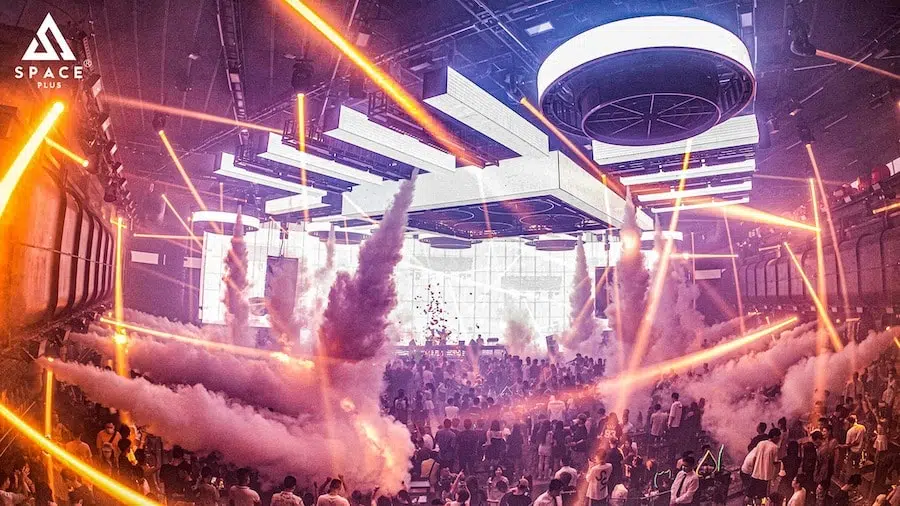 After building Spaceplus Shanghai, the 22nd best club in the world, the Chinese team is bringing their extensive clubbing experience to Bangkok, in the popular party road of RCA.
With its cutting edge sound and light system and an incredible selection of artists, the club can easily compete with the biggest EDM festivals in Asia.
Mirinn Club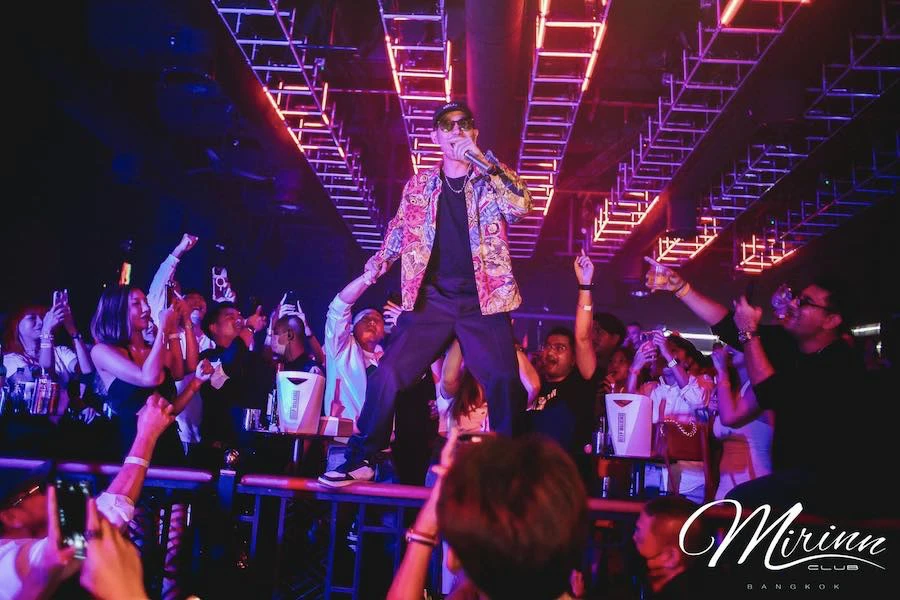 Crazy atmosphere, wild parties, and insane shows in the heart of RCA.
---
Silom / Sathorn
The Silom and Sathorn area has only 1 club.
Maggie Choo's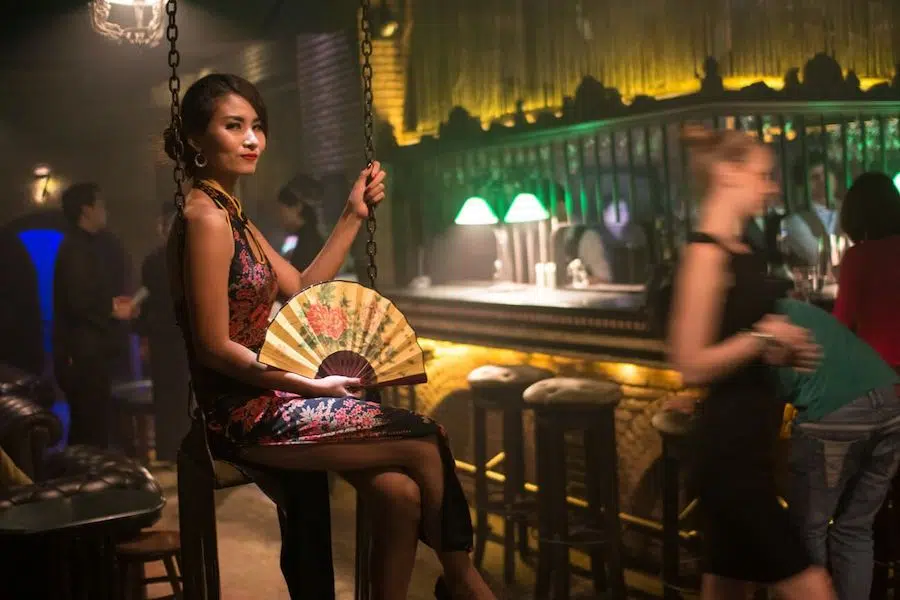 Maggie Choo's is Sing Sing sister club in Silom. Both have been designed with the same ancient Chinese vibe, and draw a wealthy and elegant Hi-So crowd.
---
Siam
If you're in search of a late-night club, Siam has what you need.
MIXX
Mixx Bangkok is one of the few after-hours clubs in Bangkok, which usually closes at 4am.
It's a big club with 2 rooms. One with house and trance music and the other with Hip Hop/Commercial music. Both stuffed with beautiful and friendly girls.
---
Khaosan
The most famous party street in Thailand is also home to one of Bangkok's wildest club.
The Club Khaosan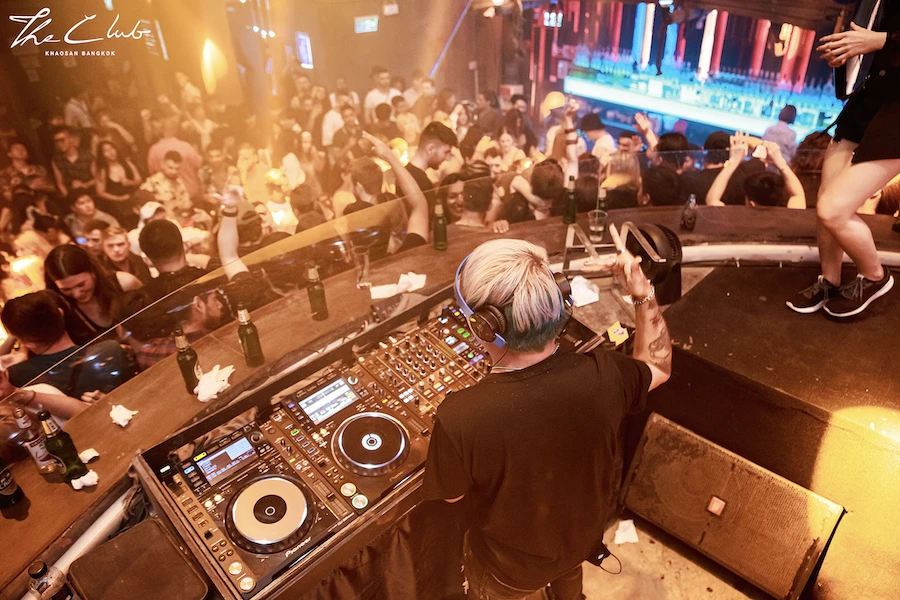 Party with hundreds of young Thais and backpackers from all around the world at The Club Khaosan in Khaosan Road.
---
Ratchada
If you want to see how ridiculous Thai clubs can be, head to Ratchada.
TopOne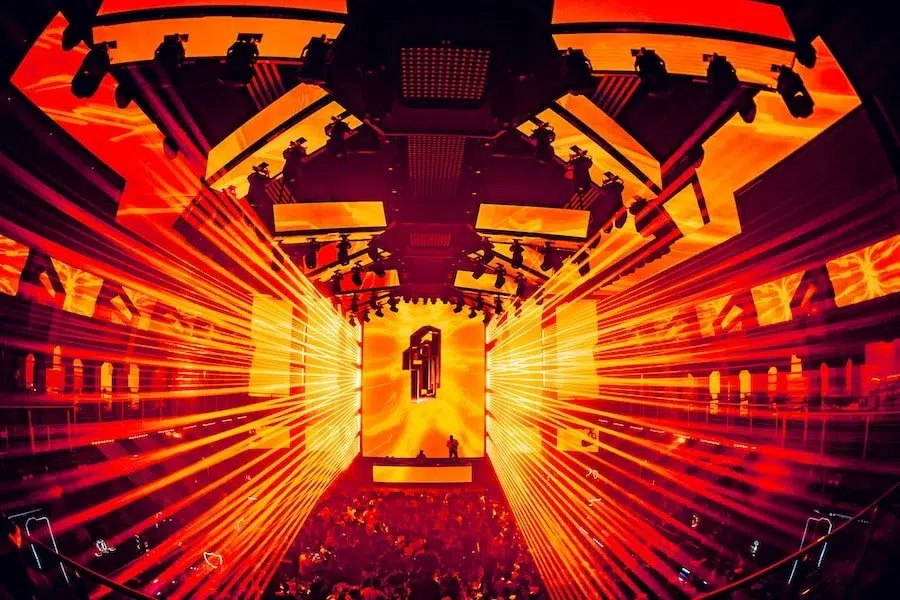 Ratchada is once again home to the biggest nightclub in Bangkok.
With a capacity of over 2,000 people and a sound and light system that can easily compete with major music festivals, TopOne is welcoming you to its spaceship-like club for a night out of this world.
---
FAQ
What Is The Legal Age To Get Into Clubs In Thailand?
You need to be at least 20 to get in clubs in Thailand. Always have an ID with you (passport, national ID card, driving license…). Most clubs accept copies on the phone but not all of them.
What Is The Dress Code For Clubs In Bangkok?
The dress code for most clubs in Bangkok is smart casual. For guys, no tank top, shorts, sportswear, swimwear, open shoes, flip flops… For girls, no beachwear, no sportswear, anything casual is fine. Sneakers are fine.
What Is The Best Club In Bangkok To Pick Up Girls?
And if you're new to Bangkok, read our guide of Bangkok nightlife to learn where to go out in the city.