Dubai Luxury Club is an oasis of beautiful Thai women in the middle of Ratchada, about 10 minutes from upper Sukhumvit.
If you've never heard of it before, you're clearly missing out. Let us tell you why you should give it a try.
What You Need To Know
With a design inspired by the most beautiful oriental palaces in the world, Dubai Luxury Club fascinates from the moment you push the door.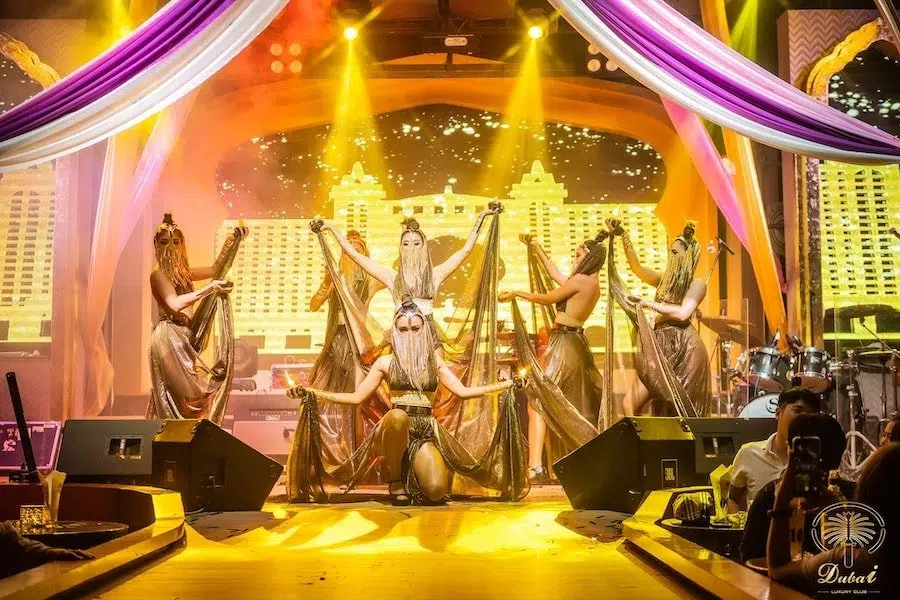 Inside, the main room inspired by middle east architecture has shows with dancers, live music, and of course, hot Thai girls on stage and in the room waiting to get invited to your table.
The entertainment is truly incredible, and there's never a dull moment during the night.
But there's more to it.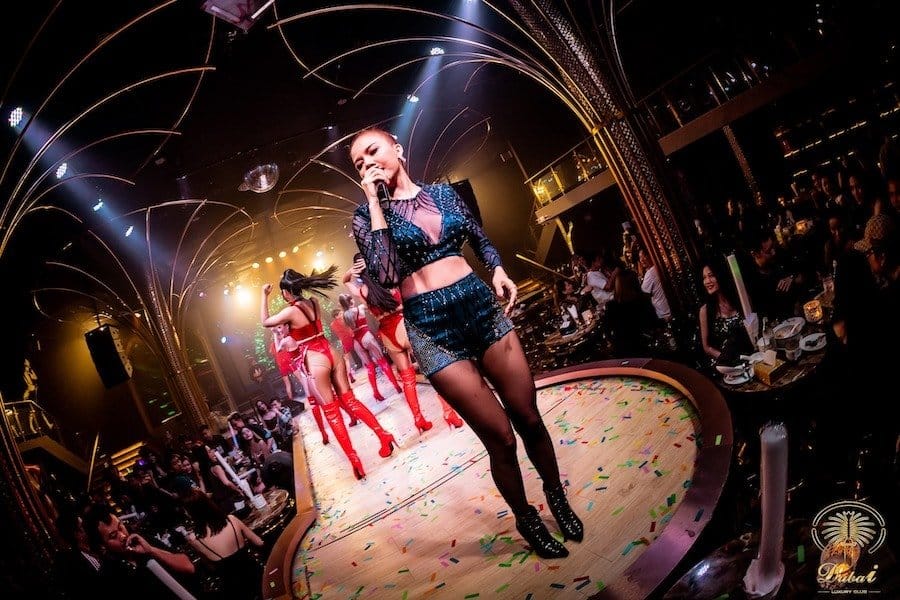 Among all the gentlemen clubs you can find in Bangkok, Dubai Club not only offers some of the best-looking girls, it also has some of the best karaoke rooms.
That's right; the club has a large selection of VIP rooms for private parties.
Some small for only a few guests, and others big enough for a group of 20 guys plus the girls.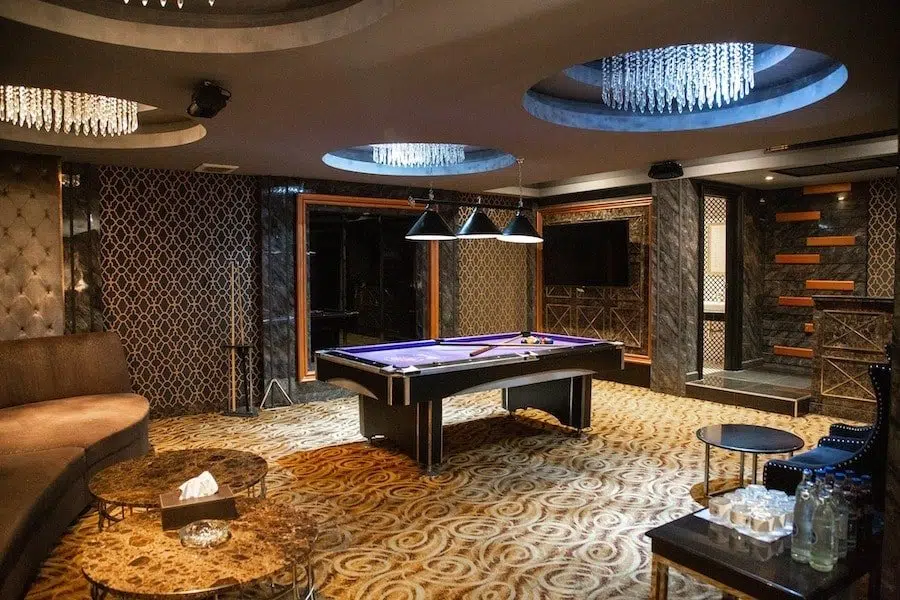 All come with a karaoke system loaded with songs, a private waiter, and even a pool table for the bigger ones.
Even better, you can literally party until sunrise in Dubai Club's VIP rooms.
Once the door closes, you get total privacy and you can freely enjoy the party with the girls for as long as you want.
Prices and Bookings
Memberships at Dubai Luxury Club start from ฿20,000 for 1 year and can get you up to 8 bottles of premium liquor.
VIP rooms start from ฿4,500 for non-members and only ฿2,500 for members.
The price of bottles starts from ฿5,000 for non-members and ฿4,000 for members.
Finally, for the girls, prices start at ฿1,900 for the 1st hour (and up to ฿2,600 for the hottest girls) and then ฿380 for every 40 minutes after that.
For bookings at Dubai Luxury Club and other gentlemen clubs in Bangkok, contact our team today.
About Dubai Luxury Club
Membership price: Start from ฿20,000 for 1 year
Bottle price: Start from ฿5,000 (non-member)
VIP room: Start from ฿2,500
Girls: Start from ฿1,900 + ฿380 every 40 minutes (non-member)
Opening hours: Every day from 9pm til 2am
FAQ
How Much Is A Membership At Dubai Luxury Club?
The price of memberships at Dubai Luxury Club starts from ฿20,000 for 1 year. Each membership comes with a package including bottles (up to 8 on a ฿20,000 membership) as well as discounts on girls, private rooms, and drinks.
How Much Is A Bottle At Dubai Luxury Club?
The price of bottles at Dubai Luxury Club starts at ฿5,000 for non-members and ฿4,000 for members. This price includes soft drinks, ice, but not the service charge.
How To Get To Dubai Luxury Club?
Dubai Luxury Club is in Ratchada. The best way to get there is to take the MRT (Bangkok metro) and stop at Huai Kwang station. Or you can rent a limousine or a VIP van with Party Bangkok.
Other Gentlemen Clubs you're Gonna Like
You can also read our list of the best gentlemen clubs in Bangkok or our page on how to book VIP tables and VIP rooms at the best gentlemen club in Bangkok.