Songkran is by far the biggest party of the year in Bangkok.
The Thai new year festival, also known as the Water Festival, lasts three days from April 13 to 15.
And it brings over 2 million people to Bangkok to celebrate Songkran each year!
But what is the best place to celebrate Songkran in Bangkok?
Wet & Wild Songkran Festival At The PIMP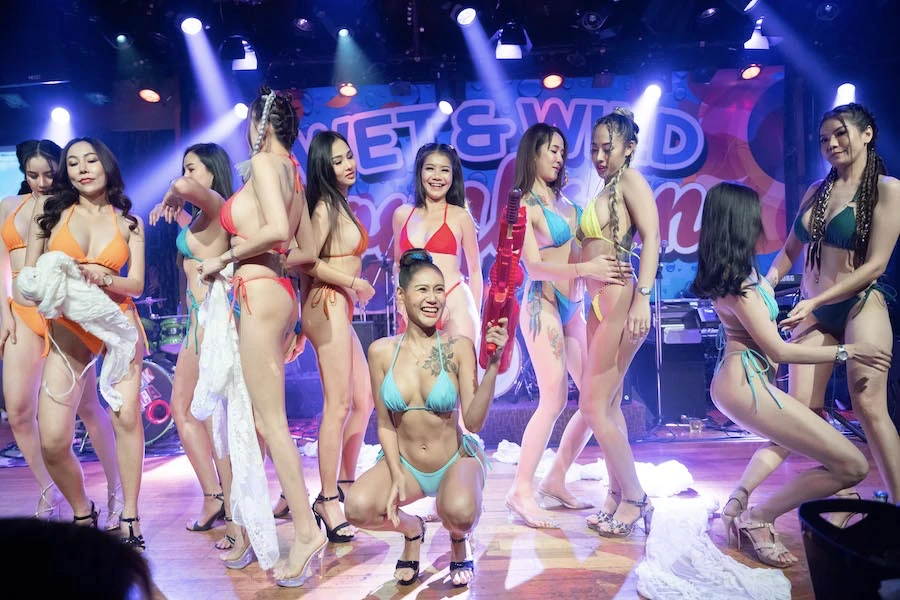 The Wet & Wild Songkran Festival is the sexiest Songkran Party in Bangkok.
If you want to celebrate Songkran surrounded by hot Thai bikini models, this is the place!
The PIMP Bangkok is already the best place to party with hot Thai girls in Bangkok.
But for Songkran, they take things to the next level.
The club doubles the number of girls to over 400 bikini models each night!
And they also bring the best international and Thai artists to perform at the club.
You also have VIP rooms to keep the party going all night until the sun rises.
That's one Songkran party you won't want to miss!
Music Festivals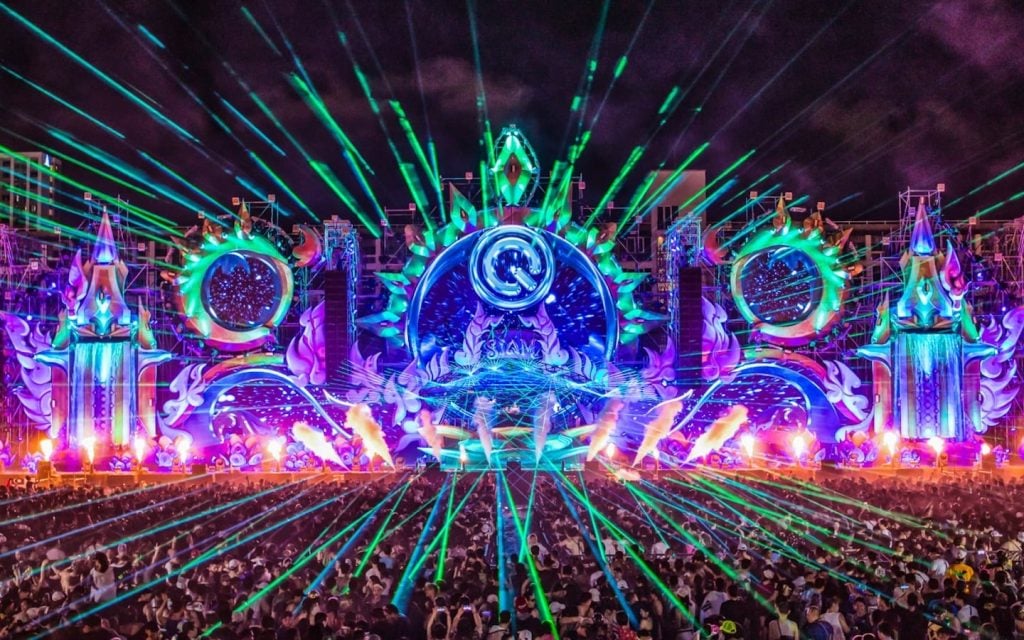 The best music festivals in Asia are in Thailand.
And especially during Songkran.
In Bangkok, 2 of the best music festivals are hosted during that weekend.
S20 Songkran and Siam Songkran take over Bangkok for 3 days with some of the biggest DJs in the world.
Some of the DJs they brought include Afrojack, DJ Snake, Dimitri Vegas, Nicky Romero, Tiesto, and many more.
For EDM fans, this is the best time to visit Bangkok.
Water Fights In Khaosan And RCA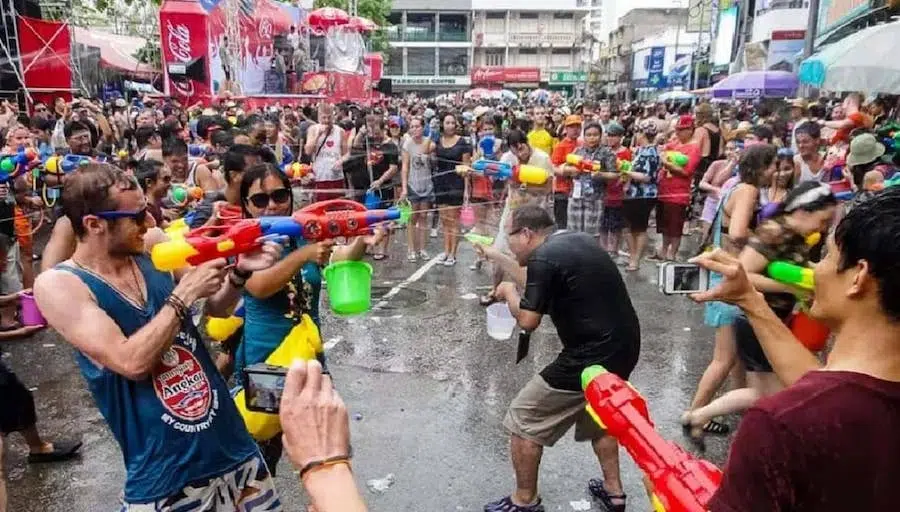 Songkran celebrations are synonymous with massive water fights.
People take over the streets armed with water guns and spend the whole day spraying water at each other.
Imagine the busiest streets in Bangkok turning into massive water fights.
That's something you have to try at least once.
Bangkok's Khaosan Road is one of the most popular places to celebrate Songkran.
The 400-meter street is closed to circulation and packed with backpackers, tourists, and sexy Thai girls having a massive water fight.
Same thing at RCA (Royal City Avenue).
Instead of going inside the clubs to party, they close the whole street and turn it into an open-air party.
Of course, bring your water gun with you!
But even if these street fights, are fun, you don't want to spend the whole night there.
It's quite tiring after a few hours.
That's when it's time to go to one of the festivals.
Or to go back to your place for a private party.
Organize A Private Pool Party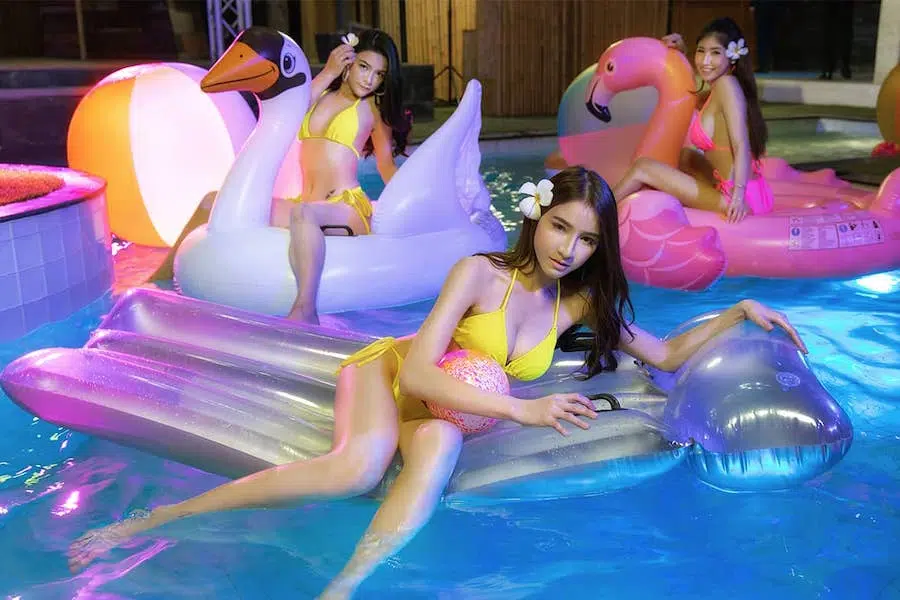 Don't feel like joining the water fights on the streets or attending the massive music festivals?
No worries, in that case, we can organize a private pool party in Bangkok for you.
We'll help you find the location, and arrange everything you need to make it an epic party, and of course, we'll bring the hottest party models to celebrate Songkran with you.
But you need to book at least 3 to 4 weeks in advance as the best bikini models usually work on events during Songkran.
Message us now to book your private pool party.
Continue To Celebrate Songkran in Pattaya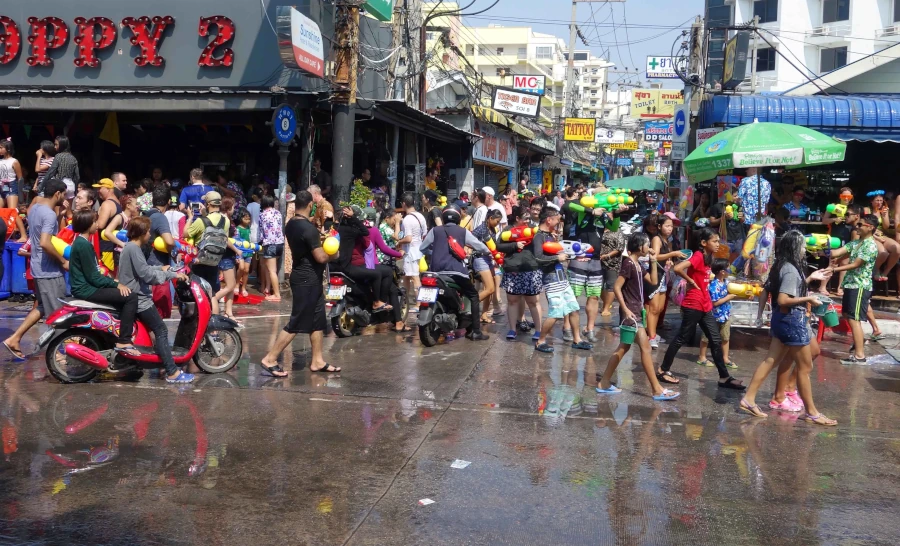 Songkran is from April 13 to 15 and usually extends until the next Monday.
But the parties slow down after the 15.
That's where Pattaya takes over.
With what they call Wan Lai, Pattaya extends Songkran celebrations to a full week!
FAQ
When is Songkran in Bangkok in 2024?
Songkran in Bangkok in 2024 is from April 13 to 15.
How is Songkran celebrated in Bangkok?
People in Bangkok celebrate Songkran both in a traditional and in a fun way. Part of the Songkran celebration includes blessings at the temple, and the other part includes music festivals and water fights in the streets.
Where can I do Songkran in Bangkok?
Is Songkran a good time to visit Bangkok?
Songkran is the best time to visit Bangkok! Even if the city is very crowded and busy at this time of the year, it's a unique opportunity to discover a side of the city that you can't see the rest of the year.
Is Songkran better in Bangkok or Pattaya?
There are more parties and events in Bangkok for Songkran. But after April 15, it's better to go to Pattaya to keep celebrating Songkran as it lasts a full week there.