Are you ready to experience the biggest water fight in the world?
Welcome to Songkran in Pattaya!
The Thai New Year's festival is celebrated with an epic citywide water battle, filled with fun, wild parties, and a whole lot of splashing.
As the city of Pattaya transforms into a vibrant water playground, it also becomes a hotspot for incredible parties.
Here, we bring you the best places to party during Songkran in Pattaya and how you can make the celebration even more memorable with our exclusive private party options.
Contact Party Bangkok To Organize Your Songkran Party in Pattaya
Whether you already know where you want to celebrate the Songkran festival in Pattaya, or you're still unsure where to start, we're here to help.
Our team has got you covered!
We specialize in organizing unforgettable private parties for Songkran, including pool villa parties and yacht parties.
Let us take the stress out of planning, so you can fully enjoy the festivities.
Why Celebrate Songkran in Pattaya?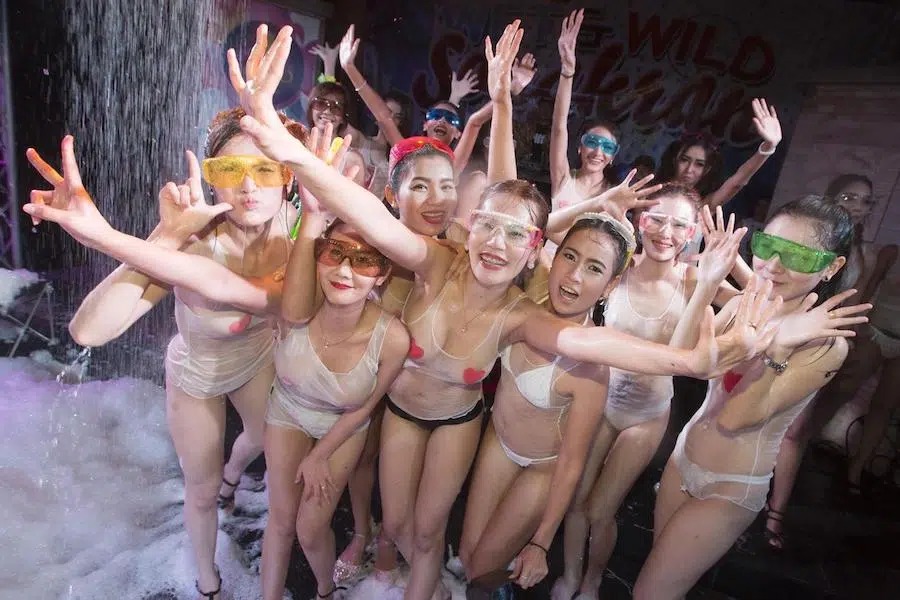 If you're looking to experience Thailand's most vibrant and exciting festival, Songkran, then Pattaya is the place to be.
At least when you're done with the Wet & Wild Songkran festival in Bangkok organized by The PIMP.
With over 500 bikini models to celebrate the Thai New Year, this is the best place to be for Songkran.
But let's get back to Pattaya.
For Thai New Year, the city transforms into a massive water fight.
And when Songkran is usually 3 days in Thailand, April 13th to 15th, the city of Pattaya extends the celebration until the 19th with what they call Wan Lai.
That makes Pattaya the best place in Thailand to keep celebrating Songkran after April 15th.
5 Best Places To Celebrate Songkran in Pattaya
Imagine an urban playground where everyone, from locals to tourists, arm themselves with water guns, buckets, and even hoses.
That's Songkran in Pattaya!
Walking Street And Beach Road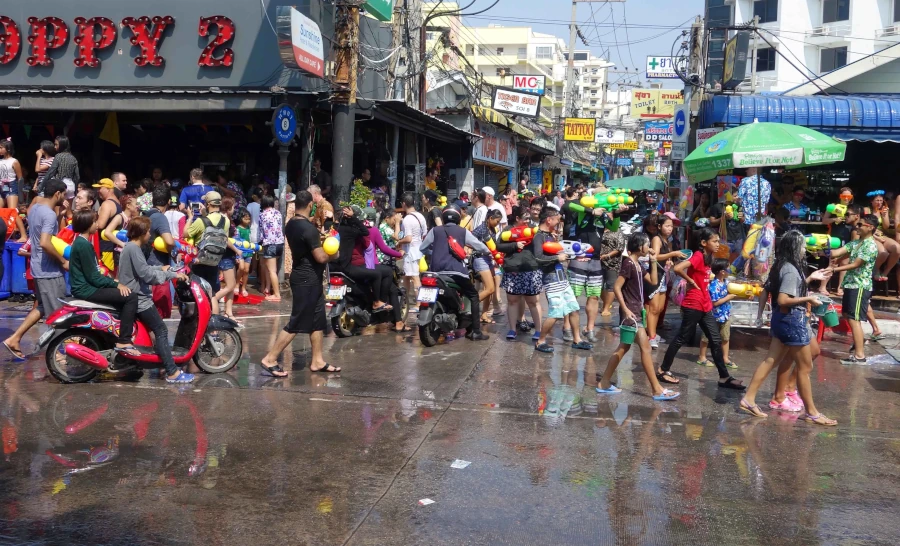 Walking Street and Beach Road are at the heart of Pattaya's nightlife, and where most people gather to celebrate Songkran in full swing.
Including Pattaya's hottest girls.
From restaurants, to bars, to nightclubs, and even gogo bars, the whole place turns into a crazy party.
Pattaya becomes Thailand's largest water fight festival, full of colors, and music, and with a wild energy that you won't find anywhere else.
Don't forget to take your water gun if you're joining the water fights!
Beach Clubs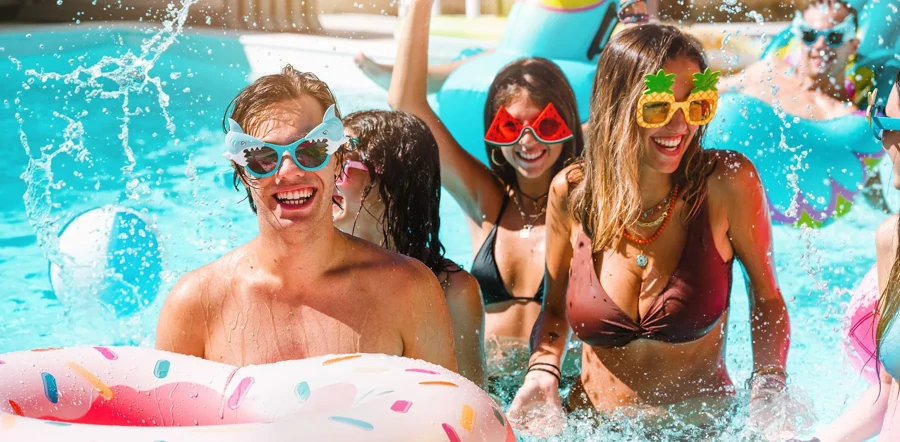 If you're looking for something more relaxed and organized, then go to a beach club.
Pattaya has some of the best beach clubs in Thailand, from family-friendly chill clubs to party-intense beach clubs.
If you want to keep the party going, join the special Songkran pool party at Alexa Beach Club and stay all night until the fire shows start.
And if you need a couple of hot Thai bikini models to party with you, let us know.
Pool Villa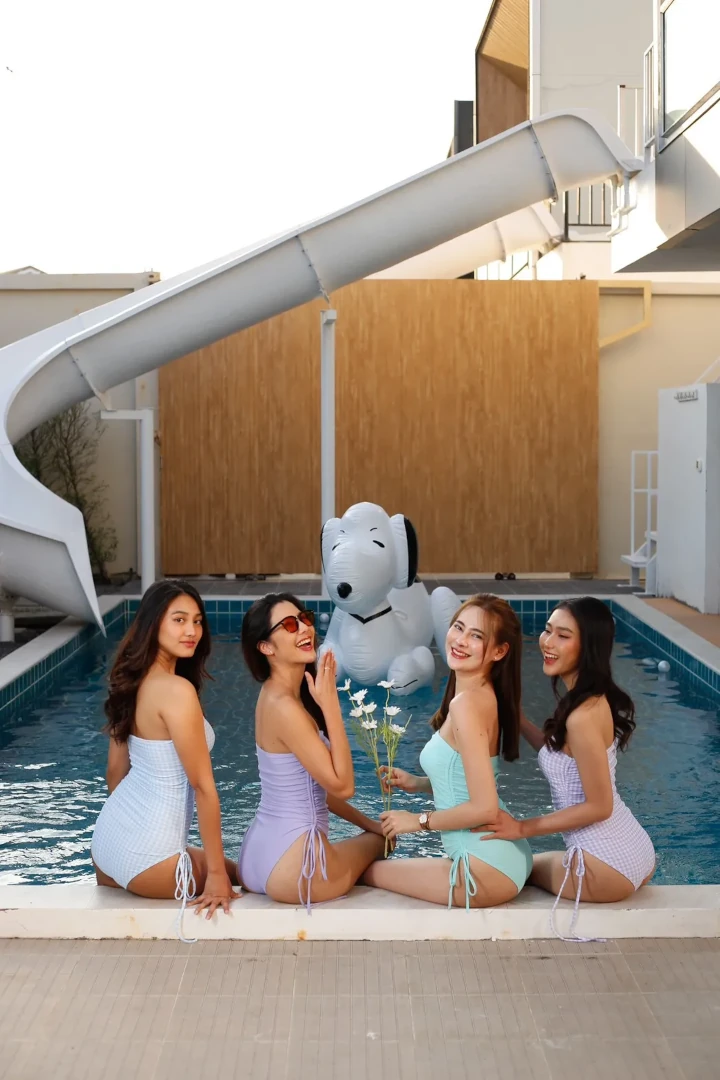 If you're looking for a more laid-back celebration, book a pool villa.
With your own pool villa, you get complete privacy, and you can celebrate Songkran at your own pace.
Picture relaxing in a private pool with a private chef handling the BBQ and maybe even a private DJ to keep the Songkran festivities going.
Sounds perfect, doesn't it?
Private Yacht Parties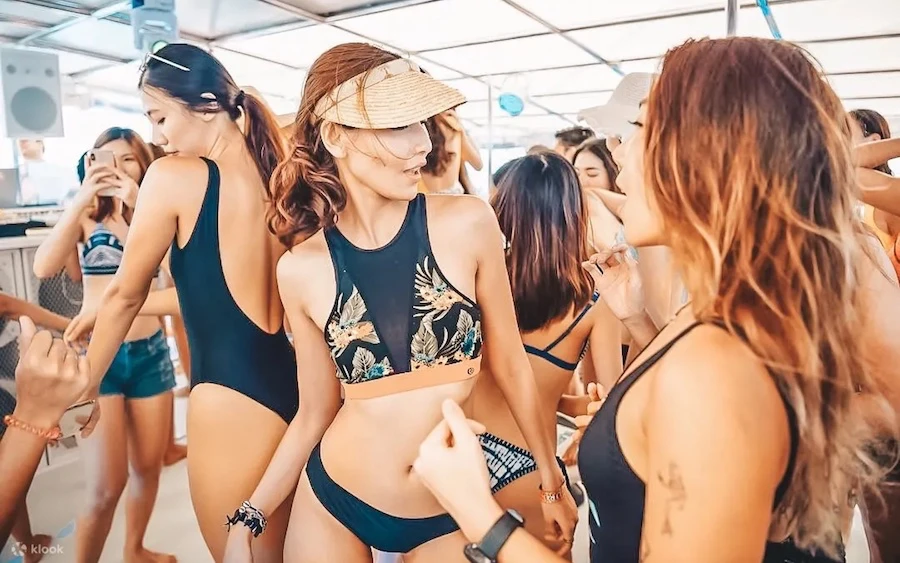 For those who wish to celebrate Songkran in style, private yacht parties are the way to go.
Imagine celebrating the Thai New Year in the middle of the sea, surrounded by nothing but clear blue water as you island hopping.
And to make things even better, we'll get the hottest party models to join you and your friends.
That's what we call an unforgettable experience.
Resorts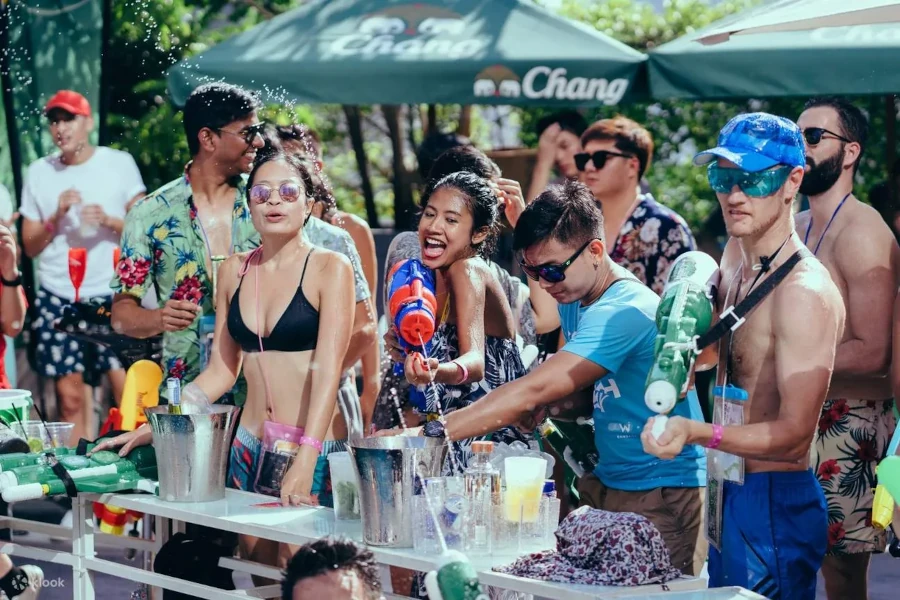 And finally, let's not forget the resorts.
With special Songkran-themed events, pools, spa facilities, and exotic dining options, Pattaya and its luxurious resorts are perfect for relaxing after days of partying.
Why not end the Thai New Year in absolute comfort and style?
And that doesn't stop you from joining the celebration in Walking Street or rent a yacht.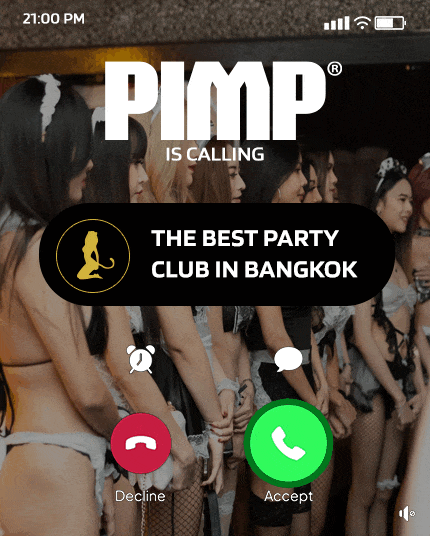 FAQ
When is Songkran in Pattaya?
Songkran in Pattaya typically takes place in the middle of April.
The dates vary, but Songkran is from the 13th to the 15th of April, and Pattaya city will extend the dates to last a week.
How long does Songkran last in Pattaya?
In Pattaya, Songkran lasts for an entire week, typically from April 13th to April 19th.
This gives you a full week to soak up the fun, join in the water fights, and party like crazy.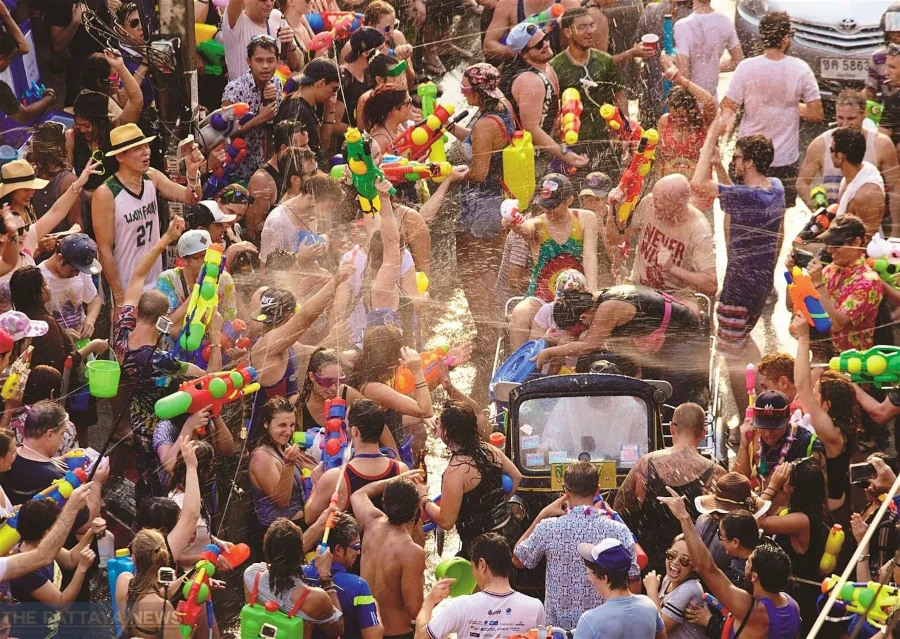 Want To Learn More About Pattaya?
Explore our guides of Pattaya and learn more about the best places to party, and all the services we offer.