You might be looking for a tranquil resort to get away from the kids for the weekend.
Perhaps it's your honeymoon and you need some privacy for some loving.
Or you just want to party with a bunch of friends at a cool adult-only resort with idyllic views and impressive pools in Thailand.
That is the dream, isn't it? But where?
No worries, we have just the right places for you.
These adults-only resorts in Thailand will surely turn that dream into reality.
The Siam, Bangkok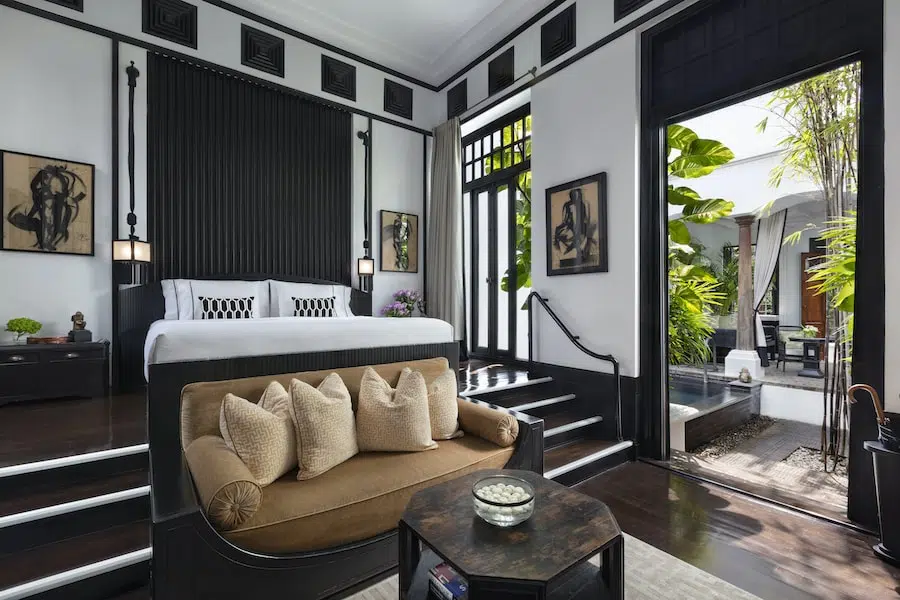 While there are several other great adults-only party hotels in Bangkok, The Siam Bangkok is crème de la crème when it comes to VIP hospitality.
This private urban sanctuary is an art deco inspired luxury resort situated on 3 acres of lush land along the Chao Phraya river.
Boasting scenic views, guests can enjoy an exclusive experience with a variety of unparalleled amenities and facilities at their fingertips.
The resort offers a beautiful combination of relaxation and unique activities.
Other than the normal facilities such as restaurants, bar, café, and spa,
The Siam also features a cooking school, yoga terrace, Muay Thai boxing ring, library, cinema, antiques gallery and even a Sak Yant tattoo salon.
According to CSP Times, The Siam is an architectural gem, fit for a king.
The latter being key if you are looking for private and VIP settings for your events.
Whether you choose one of their spacious suites or a lavish pool villa, there are superb benefits such as butler service.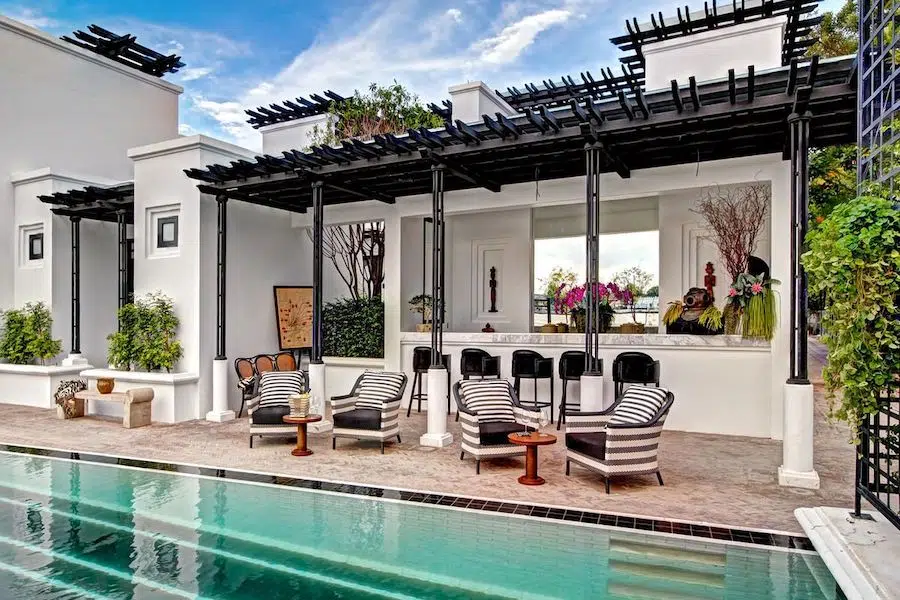 It may not be an adult-only resort, but their private pool villas in particular are ideal if you want to organize private sexy parties where anything goes.
It's also close to some of Bangkok's nightlife hottest spots.
Alternatively, it can also be a perfect place for a romantic getaway for a honeymoon or anniversary.
In addition, the resort has 5 unique venue styles for any kind of parties or celebrations.
Make sure you also check out our list of the best hotel suites in Bangkok.
U Jomtien, Pattaya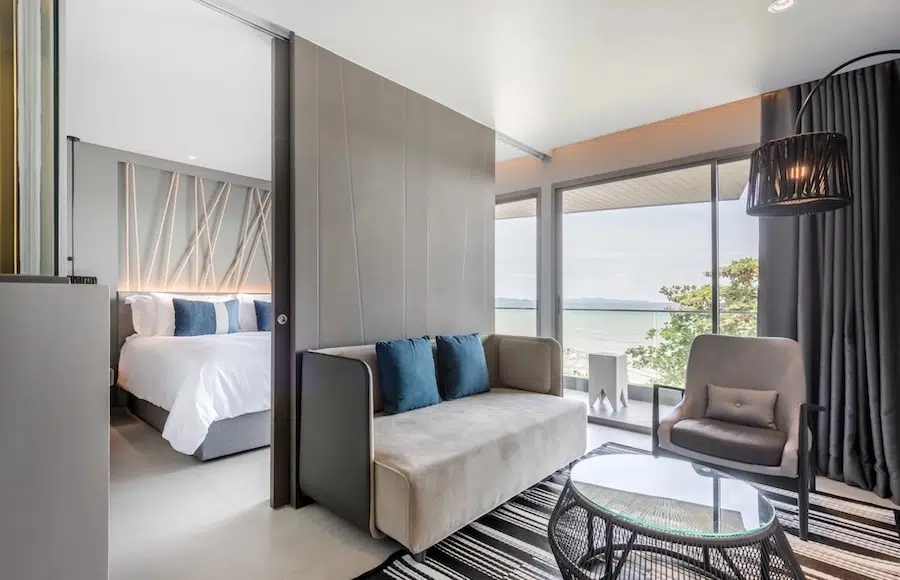 U Jomtien is technically not an adults-only resort, but it is an attractive space for couples visiting Thailand or are already living here.
It is a peaceful and tranquil hideaway from the hustle and bustle of Pattaya, yet still close enough to enjoy the city's nightlife and explore the world famous Walking Street.
And with its beachfront private pool villas, you can enjoy your stay there undisturbed by other guests.
U Jomtien is certainly ideal for those who want to have some privacy with their lover or friends but also be able to party when they want to.
Their massive suites are perfect for complete privacy or a small party between friends.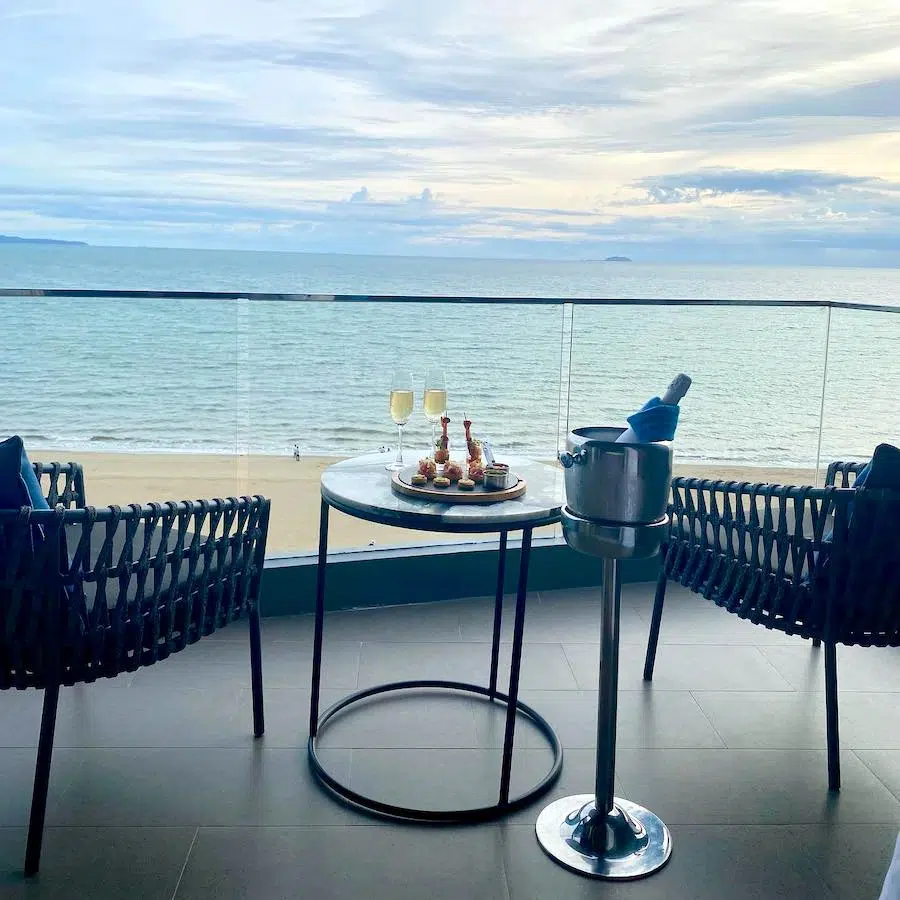 The resort boasts stunning panoramic sea views of the ocean from most of its rooms as well as from the rooftop infinity swimming pool.
It also has direct access to the beach.
Other facilities include a rooftop bar, fitness room, restaurant, and a library.
Adult guests would certainly appreciate their signature care offers such as "Breakfast Whenever Wherever", full 24-hour stays from check-in, and the "U Choose Program", which allows guests the freedom to select their choice of pillow, soap, tea selection during booking.
Book a private pool villa in Pattaya for adult only holidays.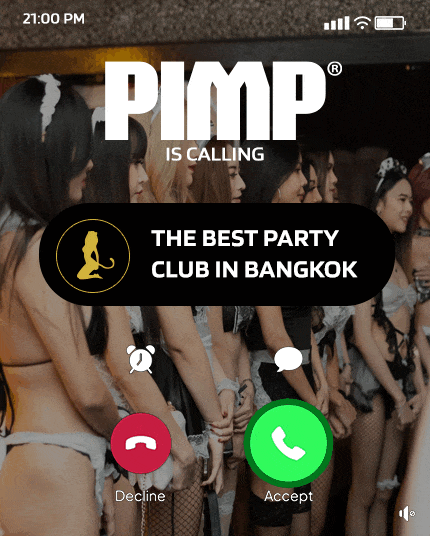 Samui Blue Orchid, Koh Samui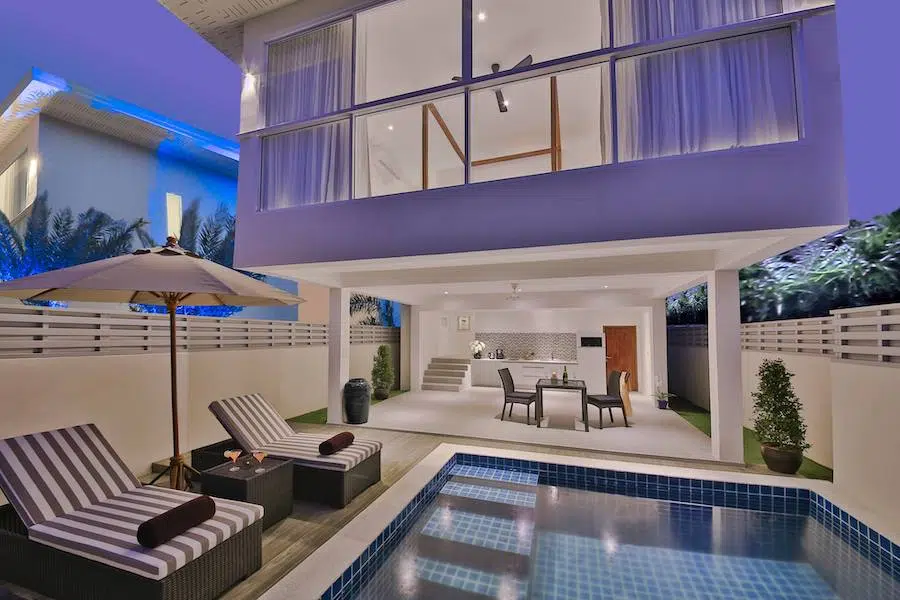 Koh Samui is known for superb Airbnb and pool villas and Samui Blue Orchid is no exception.
This luxurious and exclusive resort features fifteen, extremely spacious one bedroom pool villas with 150 sq meters of indoor and outdoor private living space.
Whether you are a couple or a group of friends, Samui Blue is perfect for maximum privacy and security.
Their 5x4m private pool and sun terrace are great for private pool parties, making it an ideal location to even invite Thai bikini models to join in.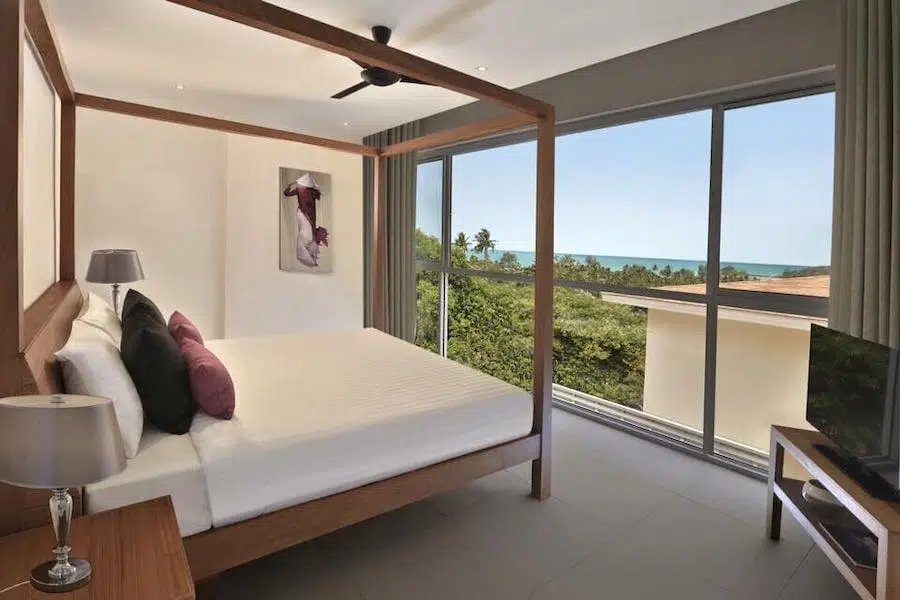 The villas also come with modern furniture, a fully-equipped kitchen, dining area, housekeeping and 24-hour security.
Other amenities include cable TV, DVD player and high speed Wi-Fi, offering ideal conveniences for a getaway.
When not busy partying, adult-only guests can also enjoy stunning tropical views looking over lush trees and the Gulf of Thailand.
You could even rent a yacht to go on a private cruise around the coast of Koh Samui.
Bluesotel, Krabi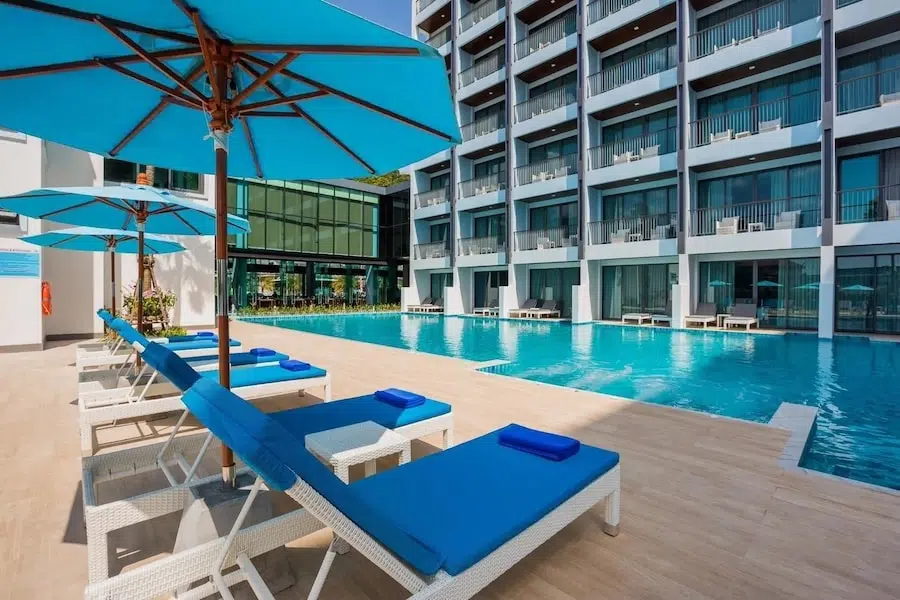 Welcome to Bluesotel, one of Ao Nang's top 4-star hotels where you can experience an urban oasis just minutes from the best nightlife in Krabi.
Just a 5-minute walk from the beach, this resort is a great place to have a memorable stay for friends or couples.
Boasting stunning mountain and pool views, Bluesotel features 8 unique rooms with deluxe sweet room being the largest at a maximum of 54 sqm area size.
However, we recommend the deluxe pool access room so that you can jump in and join the fun at the pool at any time.
Their massive 330 sqm swimming pool is ideal for chilling out or taking it up a notch with cocktails.
Feel free to swim around, drink and mingle with other adults under the lovely weather, groovy
The resort also has exclusive offers and deals for the best experience with your significant other or friends.
Do you want help booking one of these only-resorts for your parties or a getaway stay?
Reach out to us for reservations.
Sunprime Kamala Beach Resort, Phuket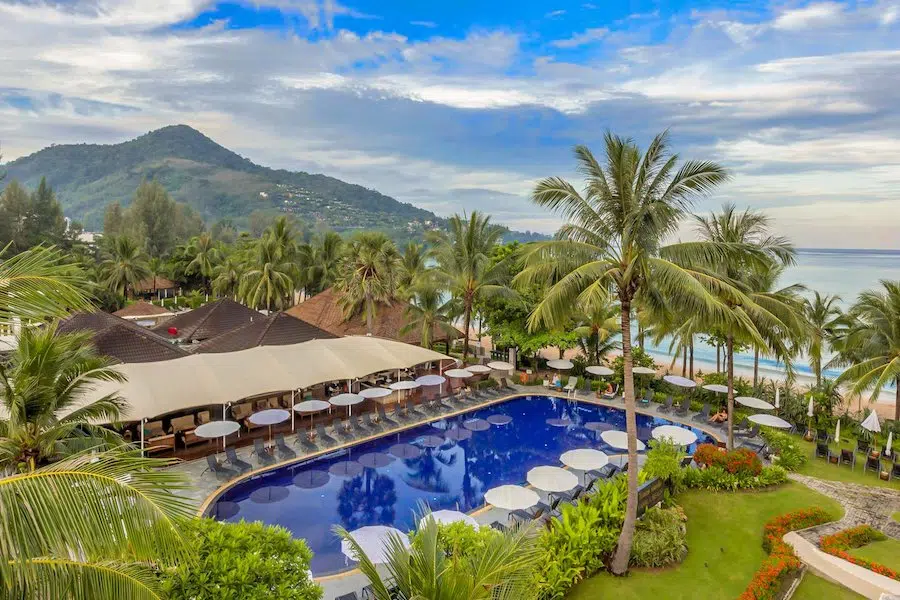 If you are a traveler without children and seeking a tranquil yet at the same time, energetic resort, then Sunprime Kamala Beach Resort is perfect for you.
It is one of Phuket's premier adult-only resorts with state-of-the-art facilities and amenities.
Other than four remarkable swimming pools and two restaurants, the resort features a lounge, fitness room, four bars, pool table, and table tennis.
Excellent for those who want all the fun and privacy in one place.
The resort even has weekly activities that can be viewed on their holiday planner calendar.
Some of the activities include water aerobics, local market, dance classes, and live music performances.
On Friday, they host special sundowners where guests can enjoy buy 2 get 1 free drink from 5-8 pm.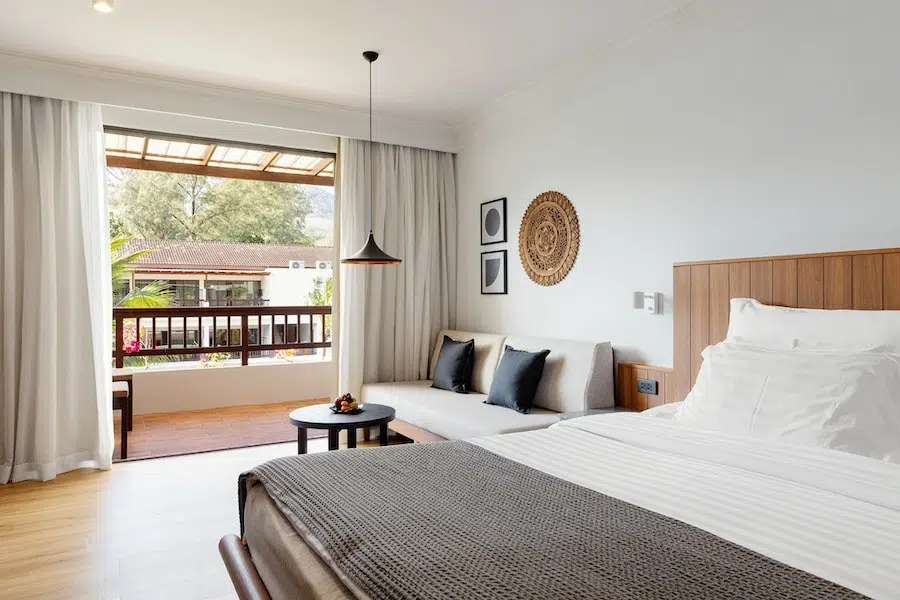 The rooms are quite spacious, especially the Junior Suite.
At 75 sqm, it can accommodate up to 3 adults but there is enough space for a small party, where you can invite some friends over.
Kamala is also close to some of the best beach clubs, not just in Phuket, but in all of Thailand.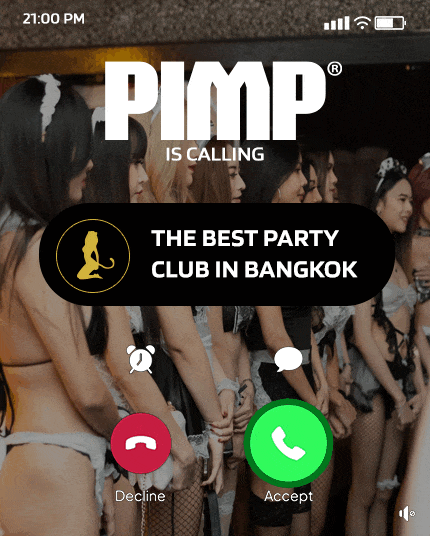 Beyond Resort Karon, Phuket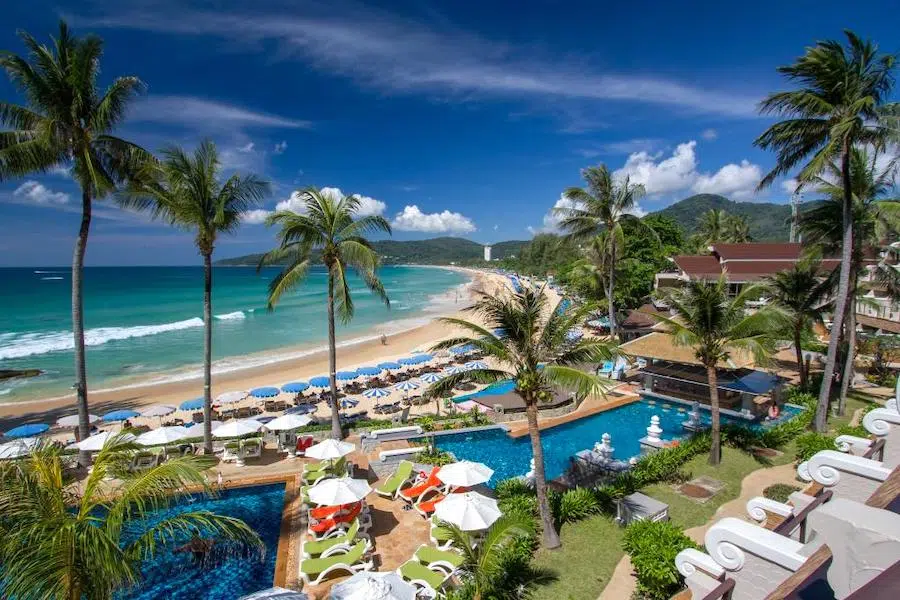 Beyond Resort in Karon, Phuket is one of the most beautiful adult-only resorts on Phuket.
Located on the corner of Karon Beach, it has both privacy as well as stunning views of the Andaman Sea.
The highlight of the resort are its two outdoor pools, especially the one that faces the ocean.
Guests can also enjoy a beachside bar and restaurant that is close to the pool.
Beyond Resort has a very Miami-party resort vibe but it is also perfect for romantic getaways thanks to their luxurious spa facility and amazing wedding and honeymoon packages.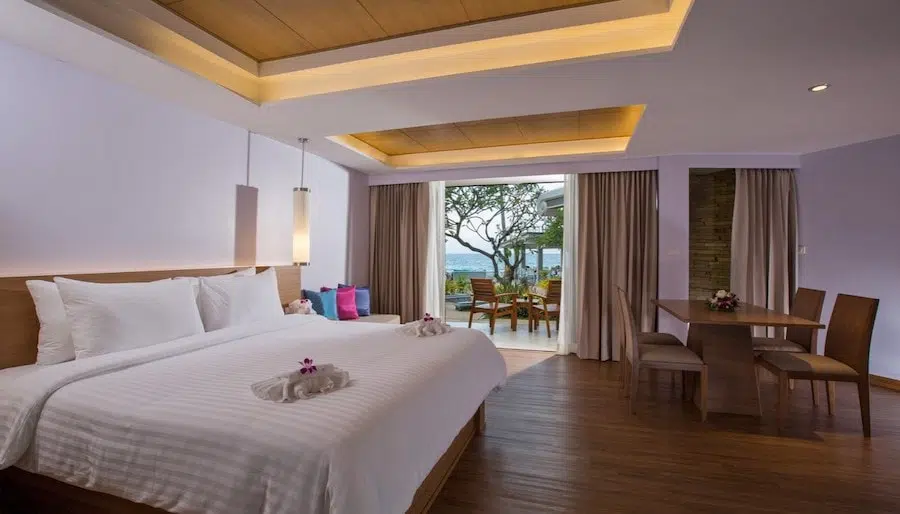 Having five unique types of rooms, adults will be able to have a quiet and well-deserved stay whether it is to relax, create cherished memories or to unleash your inhibitions.
While it may be tucked away, Beyond Resort is yet not too far from Patong where guests can go for crazy night outs.
Ayara Hilltops, Phuket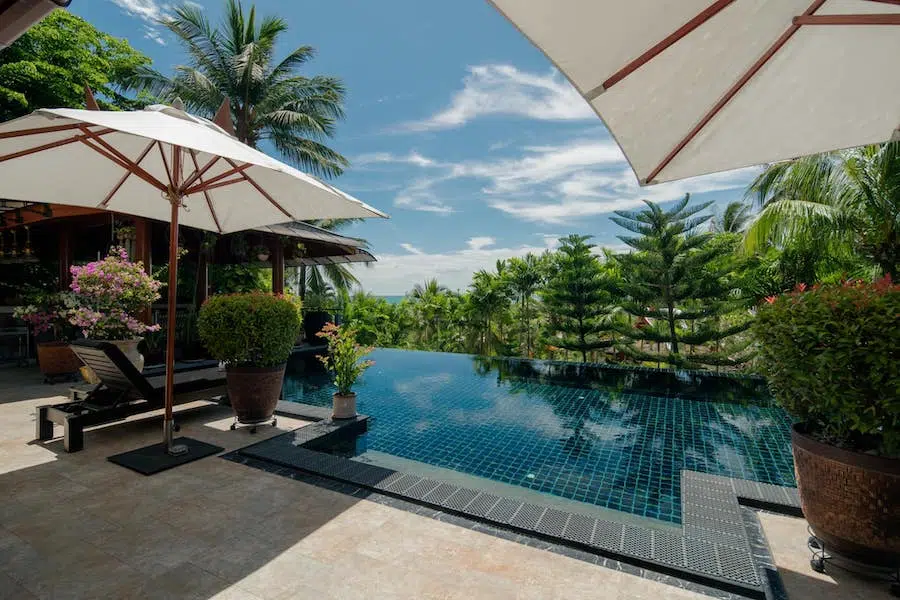 With a policy of 16+ only, Ayara Hilltops is one of the best adults-only resorts in Phuket.
Literally tucked away in the hills of Phuket near Surin Beach, the resort has stunning panoramic views of the beach and ocean below.
The luxurious villas and suites jut out of the hill with labyrinth-like walkways connecting each other.
This also gives the rooms their privacy, which is ideal for lovers and small parties.
Their one and only two-bedroom pool villa is a 190 sqm masterpiece and provides the ultimate sanctuary for a maximum of 4 adults.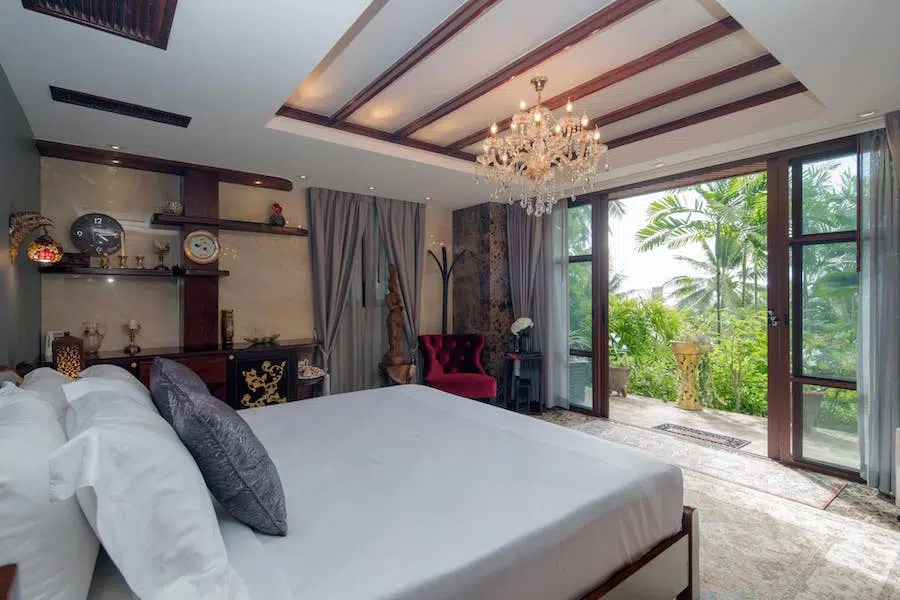 This room is perfect for private pool parties for a group of friends or two couples.
Interestingly, Araya does not have a bar or a restaurant, but they do have a main swimming pool and a fitness room on request.
It is clear that the resort does not focus on the facilities but rather on a luxurious and serene stay in one of their all-inclusive rooms.
Contact Us To Organize Your Adults Only Holidays in Thailand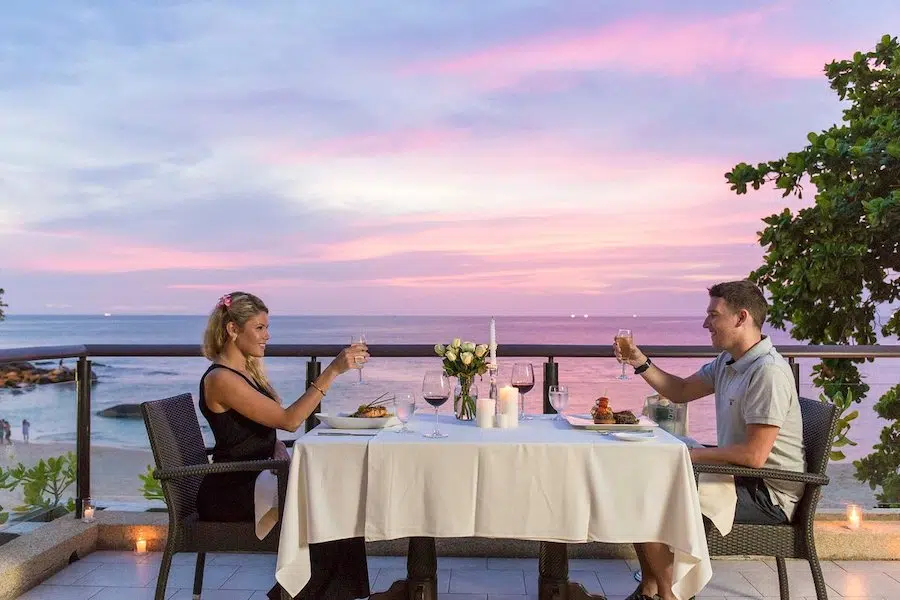 Even though we specialize in private parties, our network in Thailand enables us to give you access to everything you can imagine.
Rent a private island in the Andaman Sea, sail across the gulf of Thailand, party at the best VIP nightclubs in Thailand and travel around the country with the hottest Thai models.
No matter what your dream holidays in Thailand look like, we'll make it happen.
Contact us today to start planning your trip to Thailand today.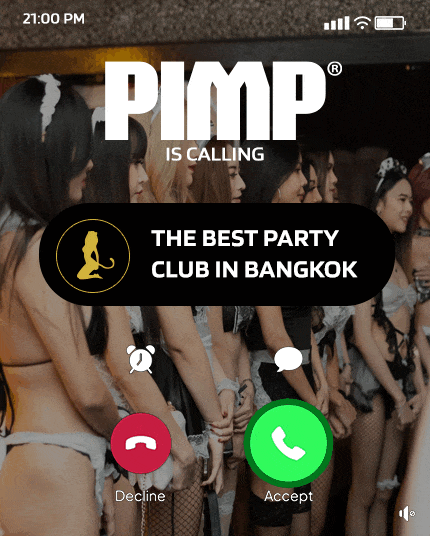 FAQ
What does "adults only resort" mean?
Adults only resort means that children below a certain age are not allowed. In most cases, resorts only allow guests who are 16+ or 18+.
Are any of these resorts all-inclusive?
Ayara Hilltops has all-inclusive packages