Pattaya is famous for its epic party scene and beach vibes.
But what if you combine the two?
You get some of the best beach clubs in Thailand.
Beach clubs that combine great dining options, awesome entertainment, and exciting day-to-night parties.
Whether you want to sip cocktails by the beach, dance with sexy bikini models, or chill out in the pool to recover from a hangover, here are the best beach clubs in Pattaya worth visiting.
Let Us Organize Your Private Party In Pattaya
If you're going to Pattaya for a special occasion, we're here to help.
A bachelor party with the boys, a corporate party with your favorite coworkers, or a luxury golf trip with a business partner you're trying to impress?
We have what it takes to make your time in Pattaya unforgettable.
From luxury beach villas to wild yacht parties and nights out in Walking Street, we organize everything for you.
Contact us today for more information and a free quote.
Alexa Beach Club (Jomtien)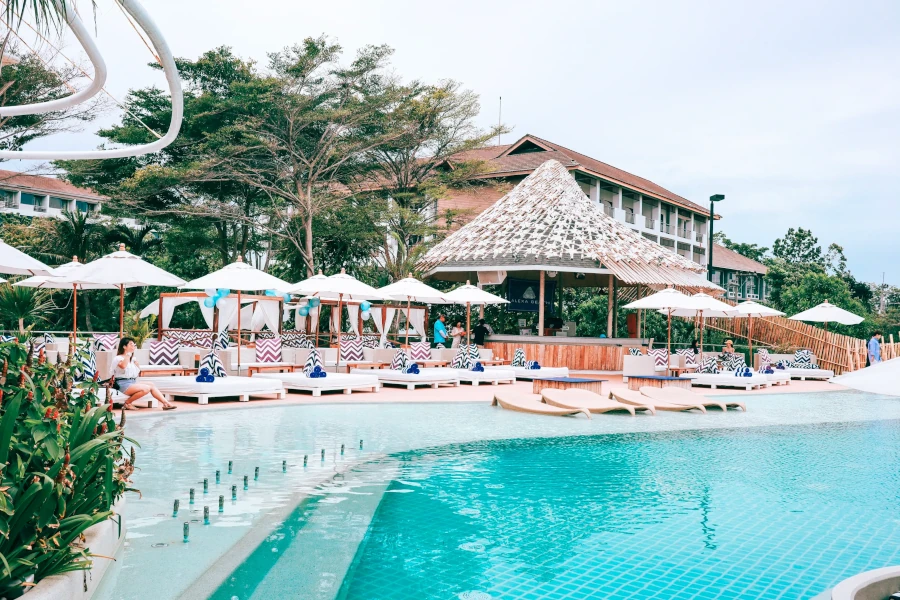 Alexa is the ultimate feel-good beach club in Pattaya.
If you are looking for great beachside dining, fantastic entertainment, luxurious vibes, and a true Ibiza-style party experience, this is the beach club for you.
With its modern and minimalist design, Alexa Beach Club offers a lush ambiance where you can come to chill or let loose.
Imagine lounging on exceptionally comfortable sofas with bottles of champagne served by gorgeous models and outstanding VIP service.
When you want to cool off, just jump into the massive pool.
Alexa is also popular for hosting amazing events that feature some of the best DJs from Thailand and around the world.
Alongside the DJ sets, catch incredible dance performances by B-boys and sexy Alexa showgirls.
Alexa is also where the hottest Thai bikini models and girls from Pattaya go to party.
You're warned!
Cave Beach Club (Jomtien)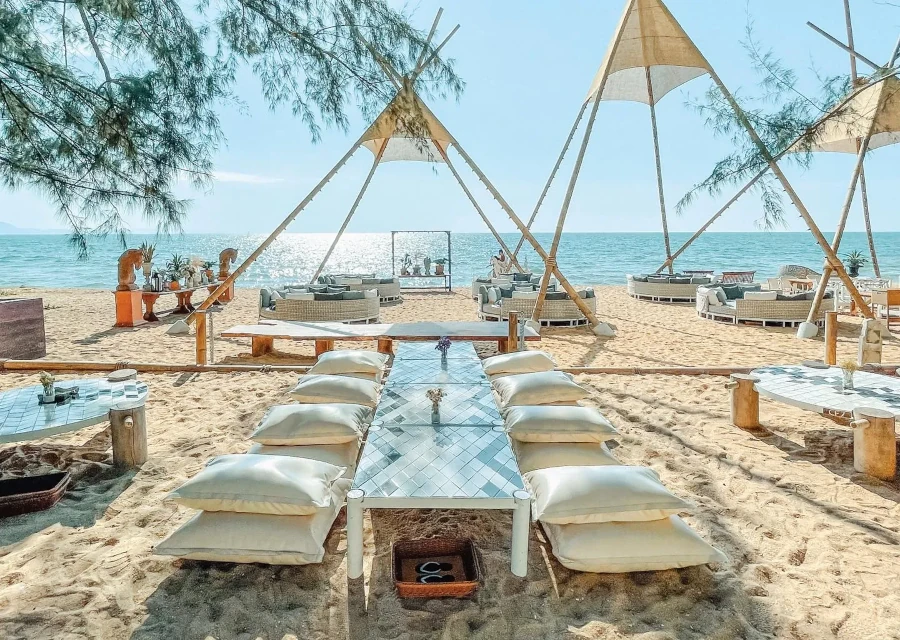 Located just a few hundred meters from Alexa is another popular beach club but with a completely different atmosphere.
This chic and stylish beachside venue is more of a restaurant and café than a club.
Here it is all about lighthearted vibes, great cocktails, and delicious food alongside gorgeous ocean views.
There are several seating zones around Cave Beach Club.
You can choose to be on the beach, on the terrace, or inside a more private air-conditioned room.
It is a perfect getaway spot to heal your body while having good times with your best friends or your gorgeous date.
You can even bring your pets here.
The highly Instagrammable venue is also a well-known spot where beautiful celebrities and influencers love to come to hang out or do photoshoots.
The Beach Club Pattaya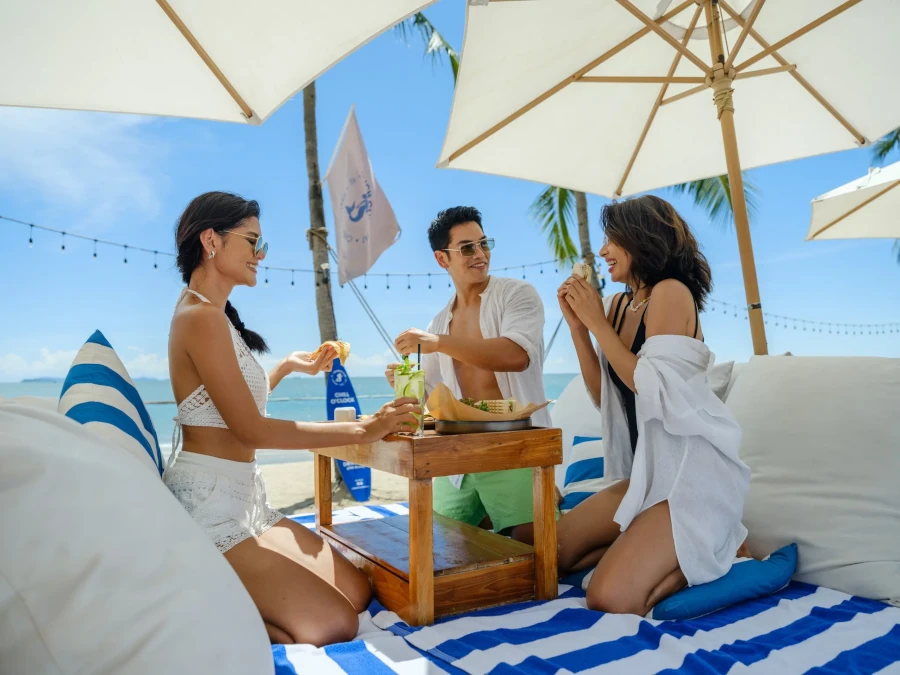 Located inside the renowned Pullman Pattaya Hotel G, the Beach Club Pattaya is an upscale lifestyle destination where that is all about chilled vibes, feel-good times, and outstanding beachside dining.
A day at the beach club starts with a delicious feast featuring some of the freshest international, local, and seafood dishes cooked in a fusion style.
It's a perfect oasis to escape the busy streets of Pattaya.
At The Beach Club Pattaya, you can chill out on plush daybeds or casually swim in one of two gigantic pools that overlook the beautiful sea and sunset-filled horizon.
On the other hand, you can also enjoy exciting entertainment and parties.
As the sun begins to set and the day gets cooler, the beach club turns into a more happening place as the resident DJs start to play awesome summer beats.
Grab a cocktail and get the night going.
Coast Beach Club & Bistro (Jomtien)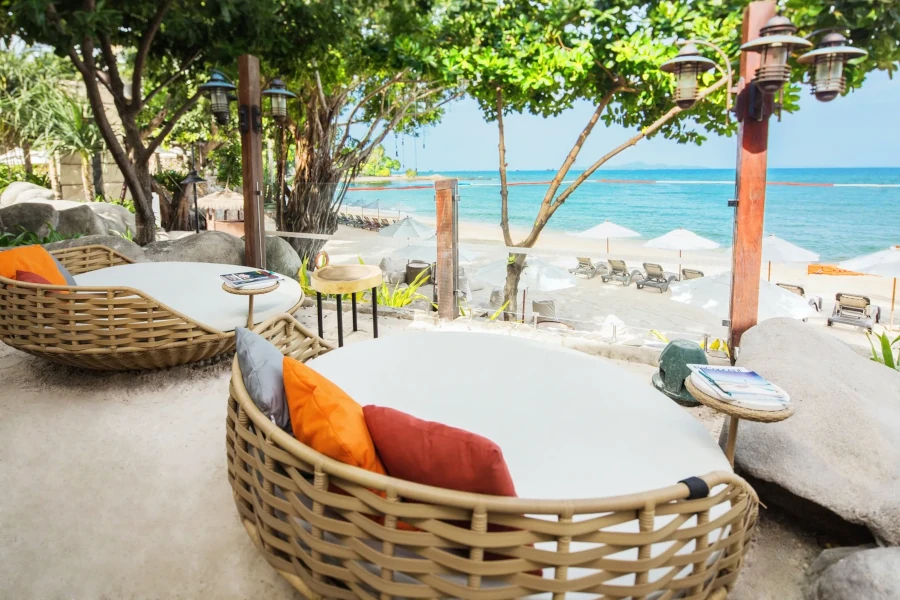 The Coast Beach Club is one of Thailand's most recognized beach clubs.
With locations in Hua Hin, Samui, Phuket, and Krabi, it has brought all its exciting vibes and quality entertainment to Pattaya.
Located on the sands of the iconic Centara Grand Resort, Coast Beach Club is a wonderful place to lay back on comfortable daybeds and have a chilled day by the beach.
Along with incredible lounging vibes, the beach club features some of the most mouth-watering surf and turf dishes.
Coast also has a massive drinks list that features amazing signature cocktails.
For something truly unique, try some of the Instagrammable drinks that come in Tiki glasses made from hand-crafted Balinese wood.
The beach club is also known for hosting private events such as birthdays, stag parties, and even weddings.
Feel free to contact us if you need assistance to organize your event there.
Wonder Bar Pattaya (Jomtien)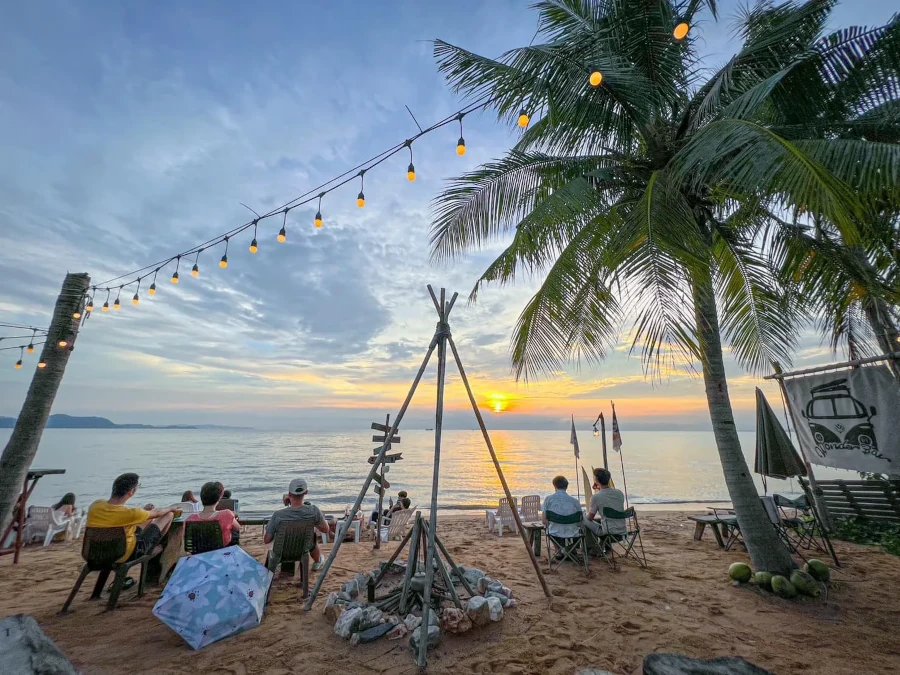 While not technically a beach club, Wonder Bar is one of Pattaya's best-kept secrets.
This lovely addition to the local beach bar scene is basically a vintage cocktail bar that is parked right on the beach with plastic chairs and tables set out in front.
Wonder Bar is a great place to hang out and have some yummy cocktails, especially during sunset.
There is a really serene and chilled vibe here with beautiful beach views.
It is especially popular among young Thai people but it is slowly becoming known to foreigners as well.
Wonder Bar is definitely a cool place to chill out or grab a few quick shots before heading out to a party.
But be sure to stick around for the awesome fire show on the beach.
Papa Beach Pattaya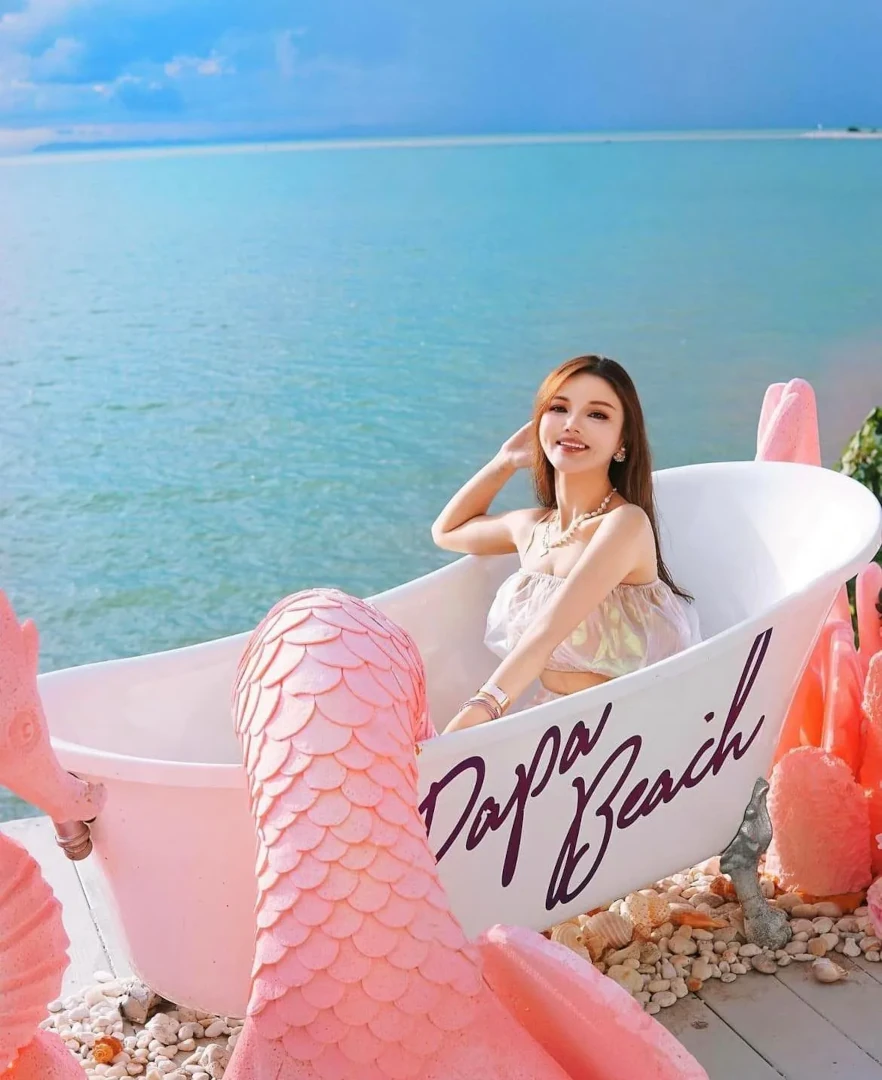 Papa Beach is a lovely seaside restaurant and café located on Ban Amphur Beach near the Renaissance Pattaya Resort & Spa.
This cozy and absolutely beautiful beach club is designed with Instagram in mind.
There are all kinds of props and ornaments for you to take pictures with.
However, most of these décors change seasonally.
So, if you see a theme you like on their Instagram page, plan a trip to Pattaya ASAP because it won't last.
Aesthetics aren't the only thing that makes Papa Beach popular.
They also have a relaxed, family-friendly ambiance.
A perfect place to hang out and chill with family or friends.
The food is pretty good too with a wide selection of appetizers, steaks, burgers, pastas, Thai favorites, and sweet dishes.
For drinks, make sure you try out their signature Papa cocktails.
Tutu Beach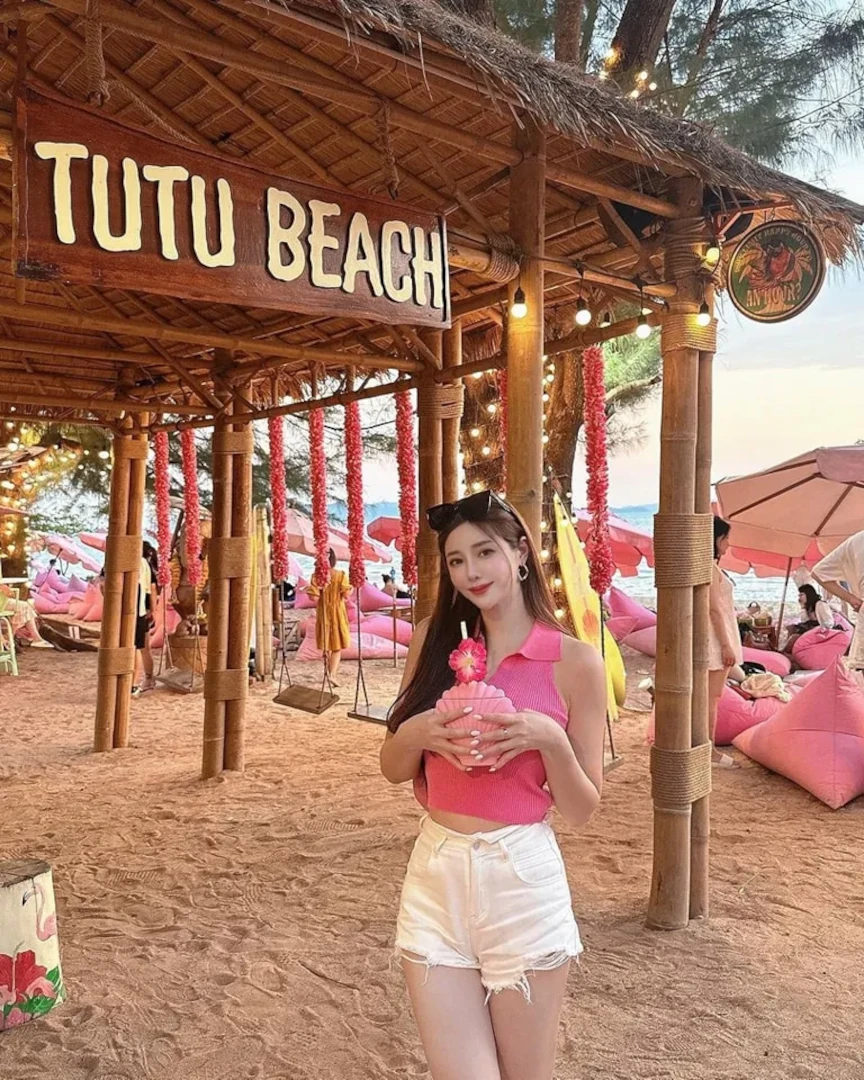 Tutu Beach is a café lover's dream spot.
It is another extremely Instagrammable venue that is designed with pastel colors and wooden accents.
This self-service beach café has been extremely popular with locals and Thais from Bangkok.
The most iconic feature of Tutu Beach is the bright pink bean bags and umbrellas that are spread across the beach.
There are also a couple of other props and cute décor that are great for taking photos with.
Naturally, this means plenty of ridiculously hot and sexy girls can be seen at Tutu Beach for the gram.
If you want to meet cute Thai girls in Pattaya, or take your date for a relaxing afternoon, this is the place.
And there is more to Tutu Beach than just the pretty things.
The food and drinks are amazing too.
You'll find a wide selection of Italian, American, and Thai dishes.
Bangsaray Beach Club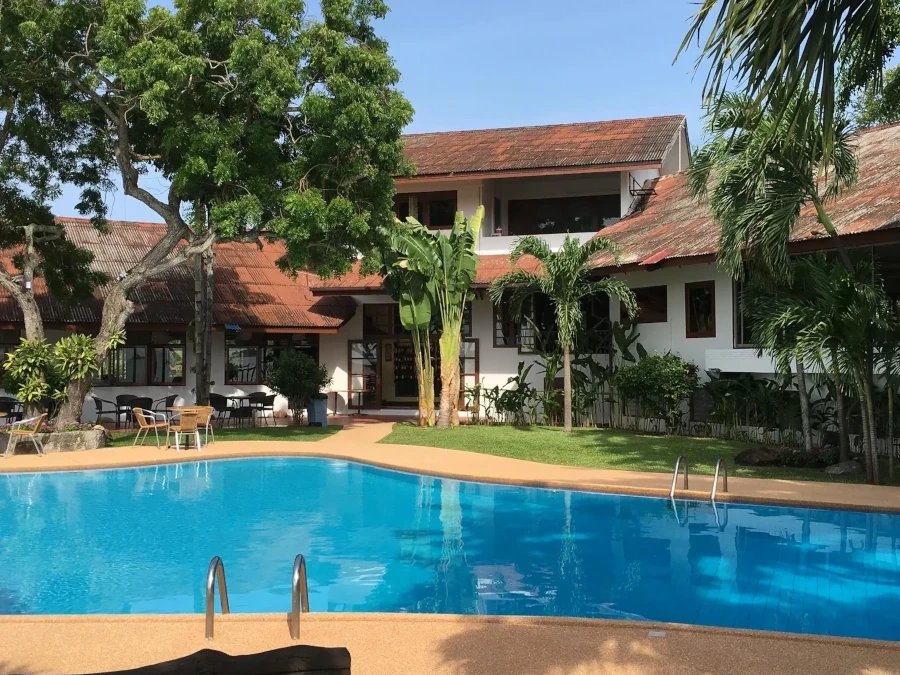 Bangsaray Beach Club isn't your typical beach club.
It is more of a local restaurant and bar with a pool in a peaceful beachfront location.
There is not much for entertainment or music here like other clubs but what you do get is delicious Thai and Western food.
On Friday curry nights they have an amazing buffet spread of the best Indian food.
While on Sundays, it is all about the roast.
You also get fantastic and friendly service from their beautiful waitresses who really know how to make you feel super welcomed.
For those looking for a relaxed atmosphere away from crowds with good food, drinks, and a place to swim, Bangsaray Beach Club is the ultimate getaway spot.
It's also a great place to host a private event, especially with a large group.
Organize A Private Party At A Beach Club in Pattaya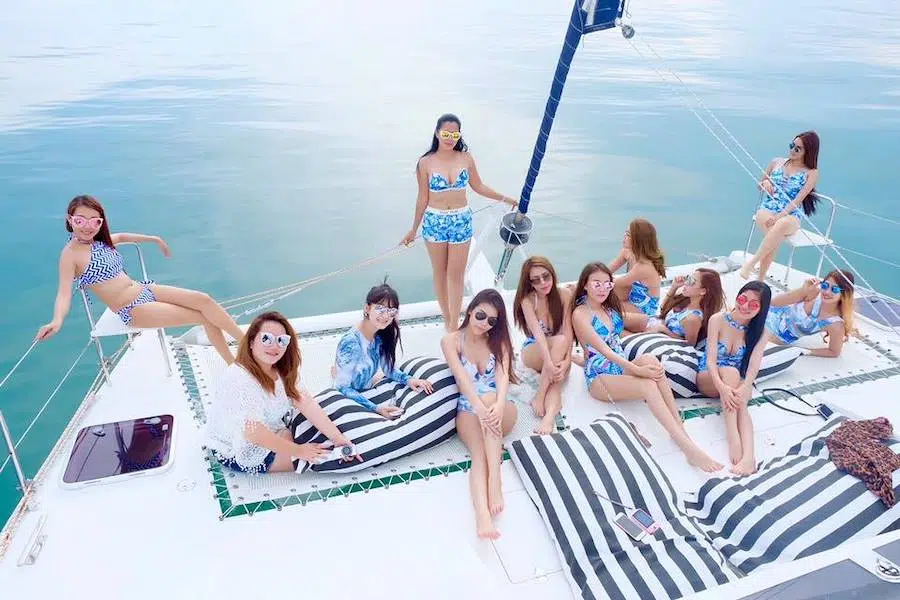 Our team can help you organize an epic party at any of these beach clubs.
Focus on the event and leave all the logistics to us.
Talk to us today for a free quote.
FAQ
What time do the beach clubs open in Pattaya?
The beach clubs in Pattaya that open the earliest are Papa Beach and Tutu Beach at 10 AM.
What is the most famous beach club in Pattaya?
The most famous beach club in Pattaya is Alexa Beach Club.
Find The Best Places To Hangout in Pattaya
Prepare your trip to Pattaya with our guides.
Let us show you the best things to do and places to visit.