If Pattaya is such a popular place to party in Thailand, it's because of the thousands of pretty girls you can meet there.
Some call it a single man's paradise, and we couldn't agree more.
There are a lot of places in Pattaya where you can meet Thai girls and party with them. So many that it can be confusing when you're there for the first time.
So before you visit the beautiful city of Pattaya, here's everything you need to know about the girls you'll meet there.
---
The Different Types of Girls You Can Meet in Pattaya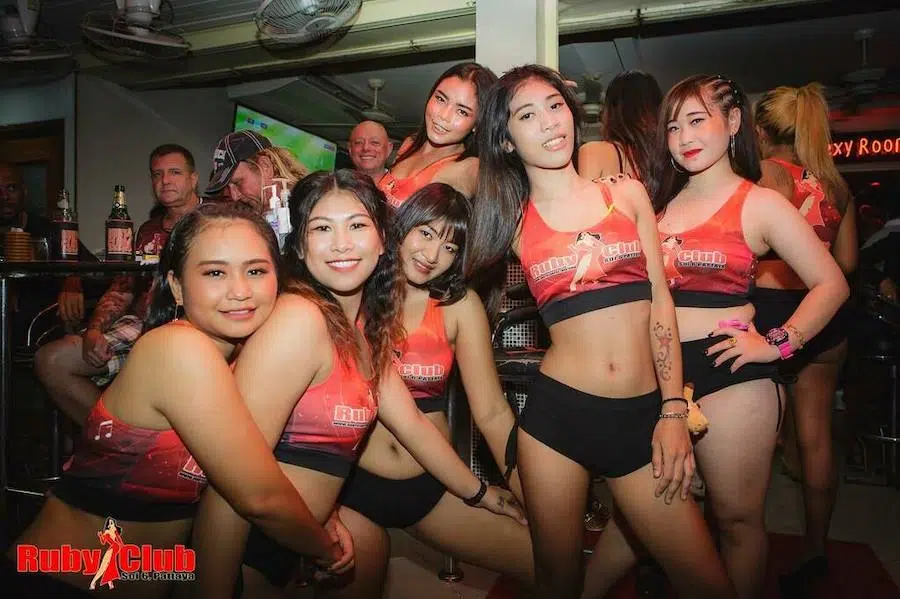 We can divide Pattaya girls into 4 categories:
Bar girls. Let's face it, if you go to Pattaya to party, you'll spend a lot of time in beer bars and gogo bars. And most of the girls you'll meet there are going to be bar girls. You can't get any friendlier than these girls because that's how they make their money. If you want girls who like to drink and are willing to get intimate in exchange for money, you'll love them.
Freelancers and Escorts. These girls are like bar girls, but they aren't tied to a specific bar or club. You can meet them in some bars that accept freelancers, but the vast majority can be found in clubs in Walking Street. Like bar girls, you can pay them to spend a few hours or the night with you.
Regular Girls. It's actually pretty easy to meet regular Thai girls in Pattaya. You can meet them in shopping malls, on the beach, or at daytime activities, such as a cruise, a shooting range, or a beach club. Or even in nightclubs. Many of them like foreigners and won't ask you for anything in return for their company.
Ladyboys. If you see a pretty Thai girl who seems too tall or too hot to be a girl, she may not be born a girl. There are many ladyboys in Pattaya, especially on Walking Street. If you have doubts, always ask nicely. Most Katoeys (the Thai word for ladyboys) are used by tourists who get confused when they see them. And they aren't trying to trick people into sleeping with them. If in doubt, always ask, or you may get a surprise when you wake up.
There are many beautiful girls in Pattaya, and it's easy to succumb to their charms. But dealing with bar girls and freelancers isn't always so easy.
Most of them are nice, but Pattaya has a reputation for having working girls who scam people or empty their pockets while they sleep.
That's why whenever you're going to Pattaya and you want female company, we recommend you to contact us before you head there.
Especially if you're planning to organize a private party in Pattaya.
We have hundreds of Thai models in Bangkok and Pattaya who will be more than happy to join you for a few hours, a few nights, or a few days.
And these girls aren't only gorgeous, but they're also fun, wild, and trustworthy.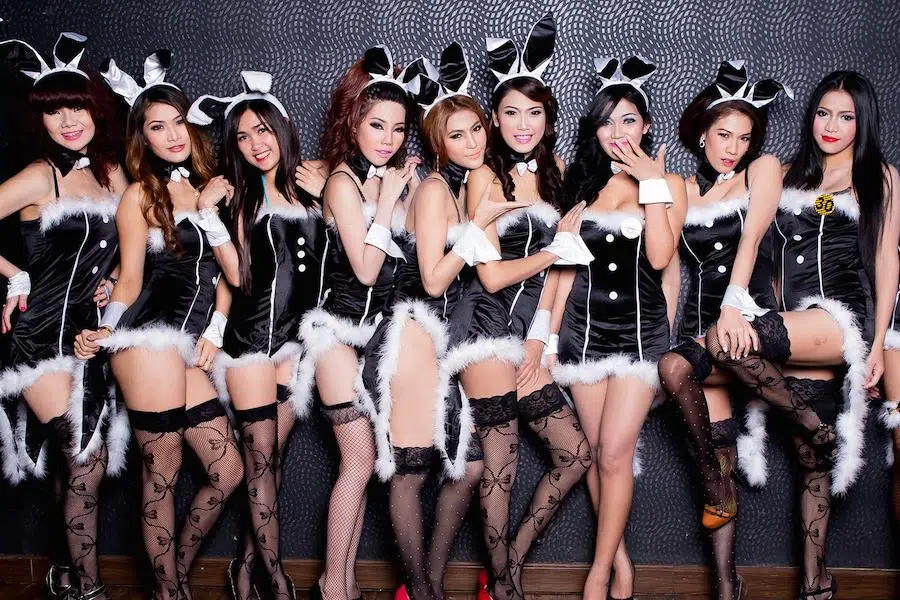 When you hire a girl with us, you don't have to worry about anything. No drama, no difficult negotiations or arguments about money.
Message us today if you have any questions.
---
Where To Meet Girls In Pattaya?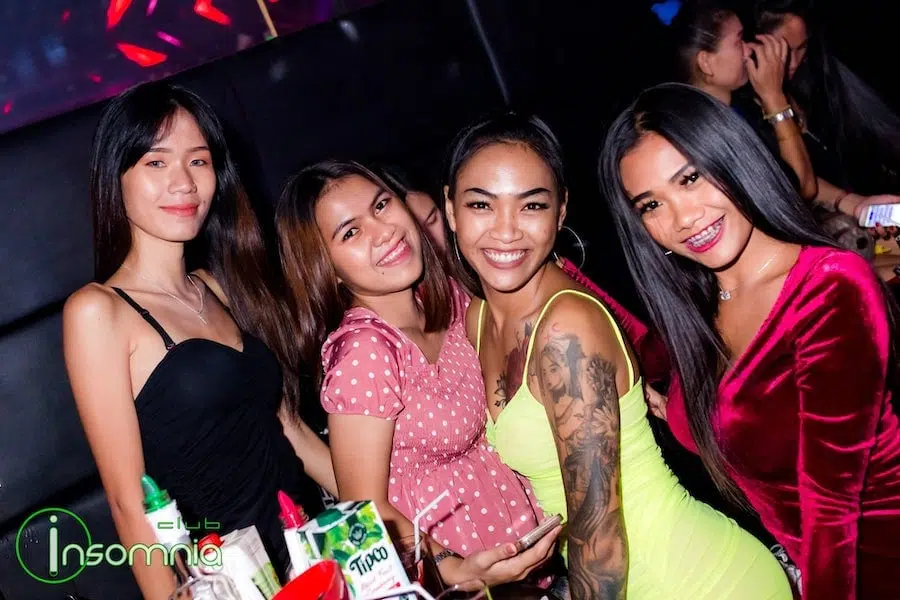 Now that you know all about the different girls you can meet in Pattaya, where do you meet these girls?
In Bars, Beers Bars, and Gogo Bars. There are hundreds of bars, beer bars, and gogo bars in Pattaya, with all kinds of bar girls working there. Whether you're a party animal who prefers the wild gogo bars in Walking Street or you're the type who enjoys sipping a cocktail in a chill beer bar on Soi 6, Pattaya has girlie bars for everyone.
In Clubs. Pattaya's most popular clubs are filled with freelancers and regular girls, as well as bar girls who go there as soon as their bar closes. The best clubs to meet girls in Pattaya are iBar, Insomnia, Lucifer, and Mixx in Walking Street.
Online. What a wonderful world we live in. With dating apps, you can swipe through hundreds of single girls without leaving your villa. The best Thai dating apps to meet girls in Pattaya are ThaiFriendly, ThaiCupid, and Smooci. But they are not for everyone, and there are good reasons to avoid them.
Still not sure which are the best places to meet girls in Pattaya?
We've listed the best places to party (which are the ones with the most girls) in our guide to Pattaya nightlife.
The other option is for us to organize a private party with girls where you stay in Pattaya.
Whether you decide to organize a private pool party at your luxury villa or to go out in Pattaya, we can arrange stunning Thai models to keep you company.
Contact us today.
---
How Much Do Girls Cost in Pattaya?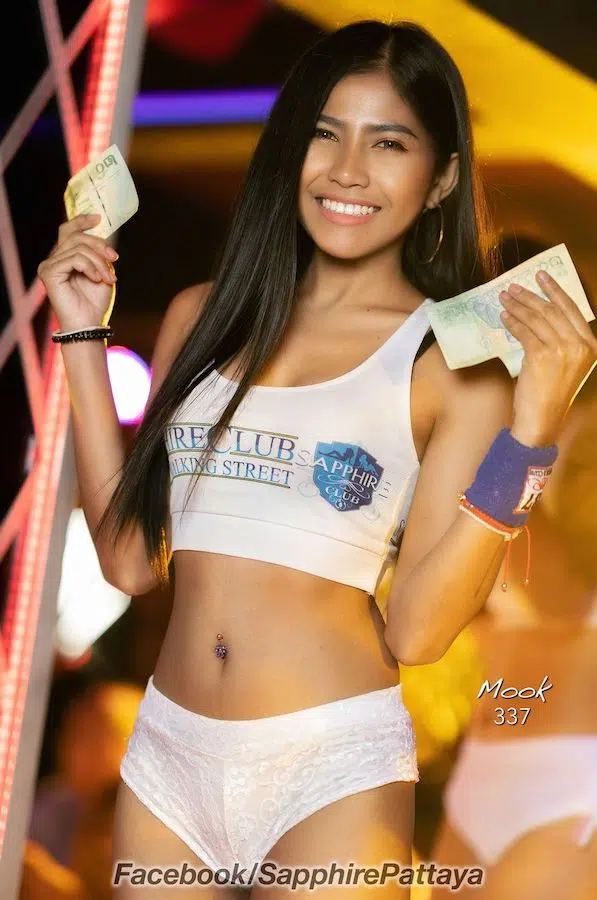 Don't always assume that you need to pay for girls in Thailand, even in Pattaya.
There are a lot of normal girls who just want to have a good time and don't care about your money.
Now if we're talking about bar girls, there is no doubt you'll need to pay at some point.
Usually, there are 3 options: You can pay for a short time (a few hours), a long time (the night), or per day.
The price varies according to the bar, how hot the girl is, how popular she is and how much she likes you.
But the average price for girls in Pattaya is:
1,000 baht for a short time
2,000 baht for a long time (overnight).
3,000 baht for one day
And if you pick up a girl in a beer bar or gogo bar, you need to add the bar fine on top of that, which can range from 500 to 1,000 baht depending on how popular is the girl and the venue.
Again, if you don't feel like dealing with the mamasans (the girls' managers) and you don't feel comfortable paying girls directly, we can arrange girls for you.
Whether you need girls for a private yacht party on a luxury yacht or for the entire duration of your stay in Pattaya, we can find the hottest Thai models for you.
Contact us today to get more information.
---
What About Russian Girls?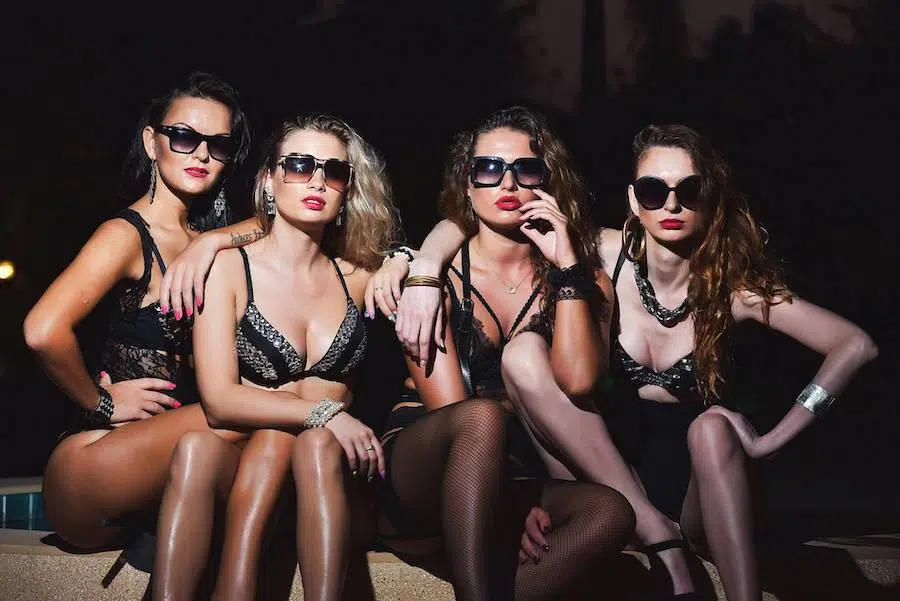 Pattaya is also known for having a large Russian community and many girls from Eastern Europe.
You can even find a few Russian gogo bars in Walking Street with stunning girls and incredible shows.
There are also clubs where many of these beautiful Russian girls hang out, like Mixx Pattaya at the end of Walking Street.
Most of them are working girls and usually cost twice as much as Thai girls.
---
Stay In A Girl-Friendly Villa In Pattaya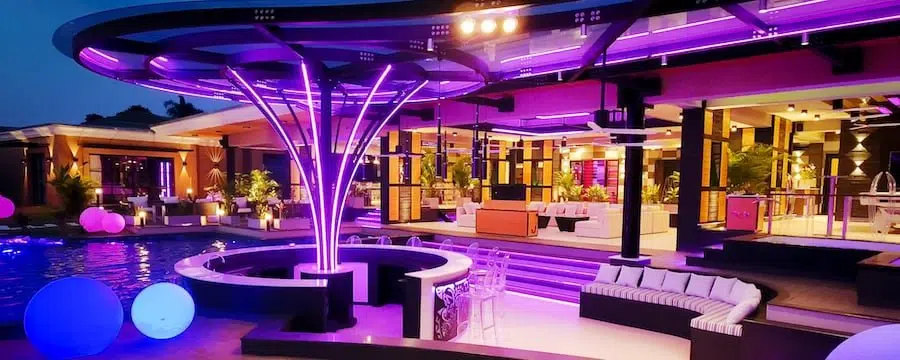 With so many girls in Pattaya, you might think that all the hotels in town are guest-friendly. But that's not the case.
And that's one of the reasons why we recommend everyone traveling to Pattaya to stay in private villas.
When you stay in a villa, not only can you take as many girls home as you want when the bars close, but you can party as long as you want. As long as you pick a party-friendly villa.
Take a look at the best places to stay in Pattaya. We've created a list of villas we recommend that we know you're gonna love.
---
A Few Tips About Dating Girls in Pattaya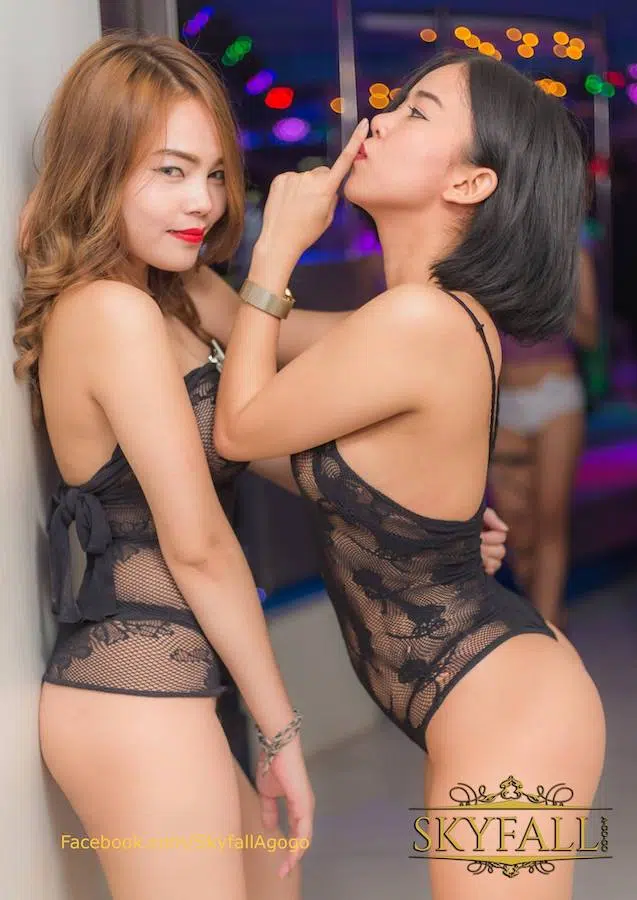 Don't be afraid to ask questions. Not sure if the girl you like is a bar girl, a freelancer, a regular girl, or maybe a ladyboy? Just ask. If it's a girl you met in a bar or club, you're probably not the first to ask, and she won't be offended.
Keep your valuables in a safe. Unfortunately, in Pattaya, there are many stories of men being robbed by girls while they sleep. It's better to be safe than sorry. Lock up your valuables before you go out, especially if you plan to take girls home.
Don't waste your time arguing. Some bars and ladyboys can be a bit pushy or cause drama. But there are thousands of them, so don't waste your time trying to calm them down. If you get into a argument, just pay your bill and walk away.
Once again, if you want to enjoy Pattaya with beautiful Thai girls and not worry about the logistics that come with bar girls, drop us a message today.
We'll send you a selection of girls who can accompany you during your stay in Pattaya.
And whenever you're coming to Pattaya, check our services and guides to plan your trip here.