You can't go to Pattaya and not go to a gogo bar.
Or a few.
Pattaya is the city in Thailand with the most gogo bars, and if you are new to the gogo bar scene, it is not easy to navigate them.
So to help guide you, we've rounded up the 8 best gogo bars in Pattaya where you can have the time of your life.
And most importantly, find the hottest girls!
Need Someone To Guide You Through The Gogo Bars?
We can do that and much more.
If you are still unsure of what to do or where to go in Pattaya, please contact our team to plan your trip to Pattaya.
We can manage everything from planning and booking to transportation and bikini girls, to luxury pool villas, and even yacht parties.
Pin Up A Gogo Pattaya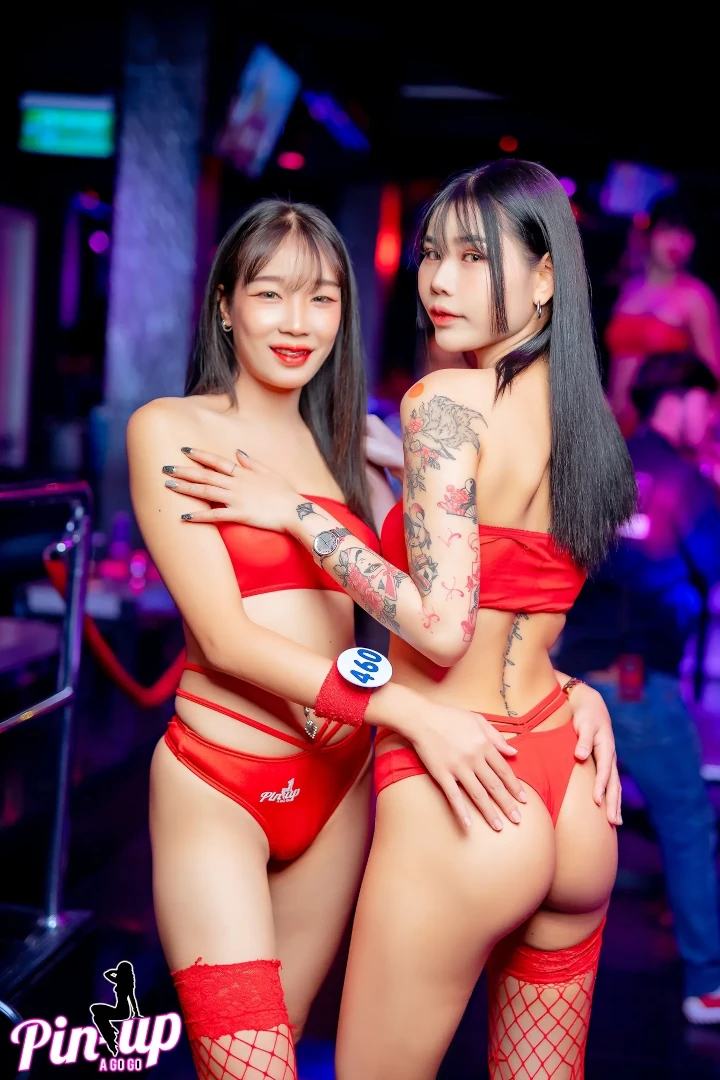 Pin Up claims to be the #1 gogo bar in Pattaya
Although debatable, Pin Up is certainly quite popular, especially among Asian tourists.
It has a very vibrant interior and exterior design.
That combined with dozens of fun and sexy girls standing outside, it will get your attention as you walk by.
Inside, it is just as exciting with over 150 naughty girls, either dancing on stage or drinking with guests.
Every day is different at Pin Up as the bar hosts special events and themed shows.
The gogo bar offers happy hour from 8 to 9 PM as well as other daily promotions.
For a more exclusive and luxurious experience, book their VIP lounge to have a private party with their girls.
Sapphire Club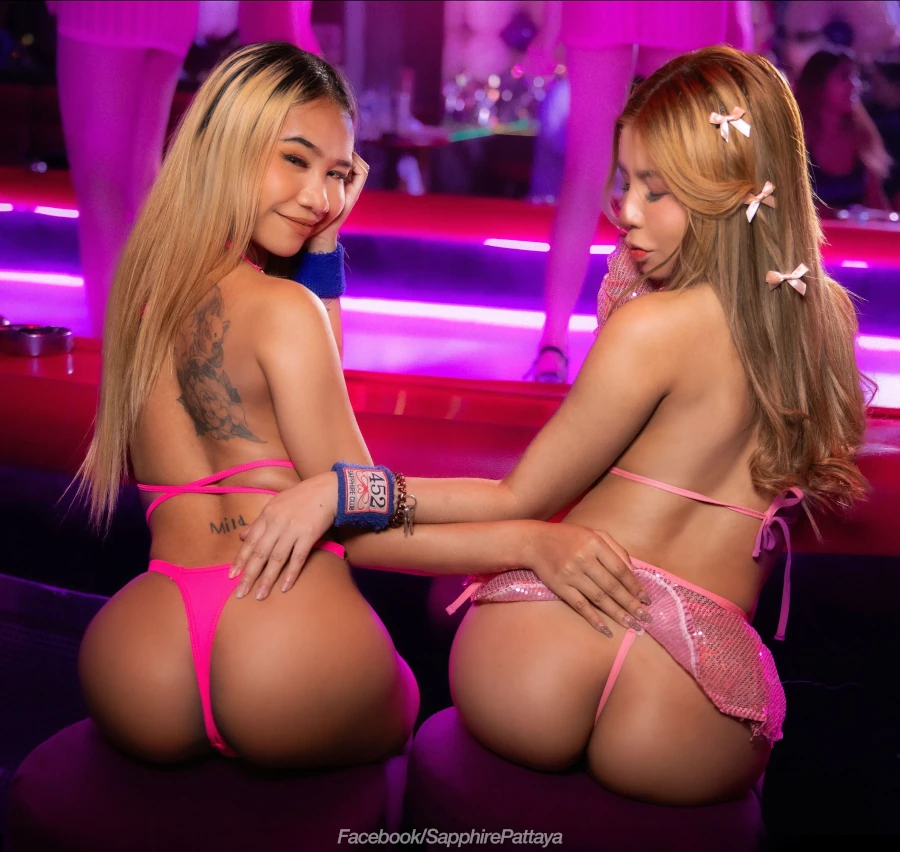 Sapphire is more than just a gogo bar.
It is an adult entertainment venue that not only has some of the sexiest girls but also has a nightclub-like experience.
Sapphire Club has dozens of gorgeous girls with unbelievable bodies in super sexy outfits.
When they are not dancing on stage, they can be by your side or sitting on your lap.
While the ladies set the sensual mood, talented guest DJs create the party vibe with excellent DJ sets.
There is also a private party room equipped with a pool table, a karaoke system, and amazing VIP services.
And of course you can invite Sapphire girls to party with you there.
It is the perfect place to go whether you want to be alone with the girls or want to have a full-blown epic bachelor party in Pattaya with your friends.
Living Dolls A Go-Go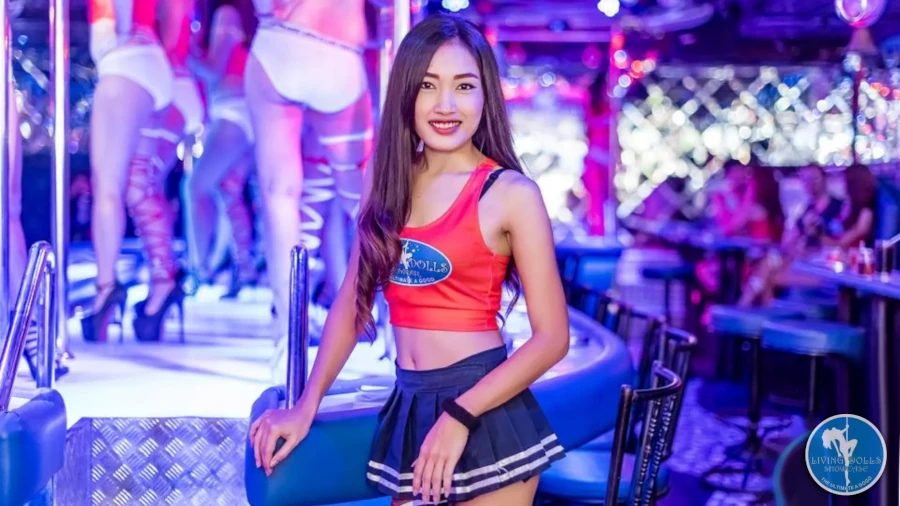 Living Dolls is just as the name suggests, a bar full of gorgeous living dolls.
This is another old-school gogo bar that has been given a little revamp in design recently and hired even hotter girls.
They have about a hundred ladies who love to party and have a good time.
And there are definitely a few who are real knockouts.
Also, some of the girls at Living Dolls really know how to dance unlike at most gogo bars.
They will twerk, whip their hair, touch themselves, and get down on the dance floor.
So, make sure you get a seat next to the stage so you don't miss anything of the action.
You also get to see some naughty girl-on-girl action as they touch, caress, and even kiss each other.
XS A Gogo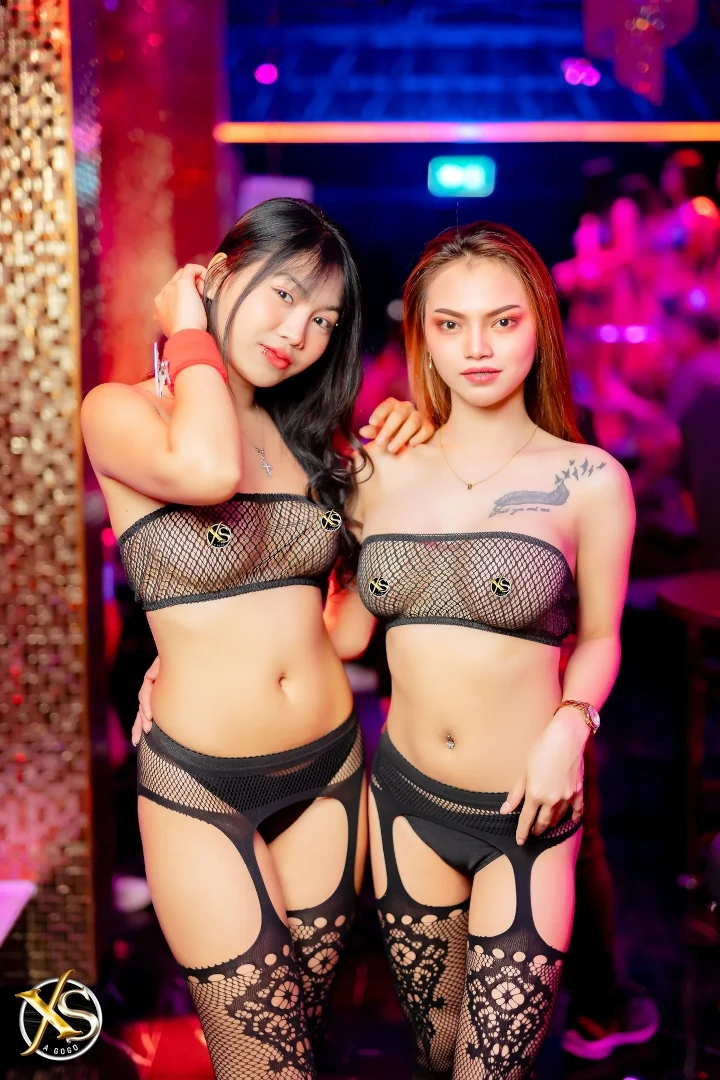 XS is another fantastic gogo bar in Pattaya.
It has the same owners as Pin Up but XS is a far bigger and more modern gogo bar.
There are over 100 lovely dancers and models at XS with about 30 on stage at a time.
The girls come in all ages, sizes, and personalities so there is a type for everyone.
It is a huge, renovated space with a spacious and comfortable seating area.
The sound system and entertainment are also great, which adds even more energy to the place.
Much like Pin Up, XS has similar daily promotions and happy hours to get you in the mood to have an awesome time.
They also offer VIP membership that unlocks exclusive benefits such as personalized services and access to VIP lounge rooms.
Peppermint Club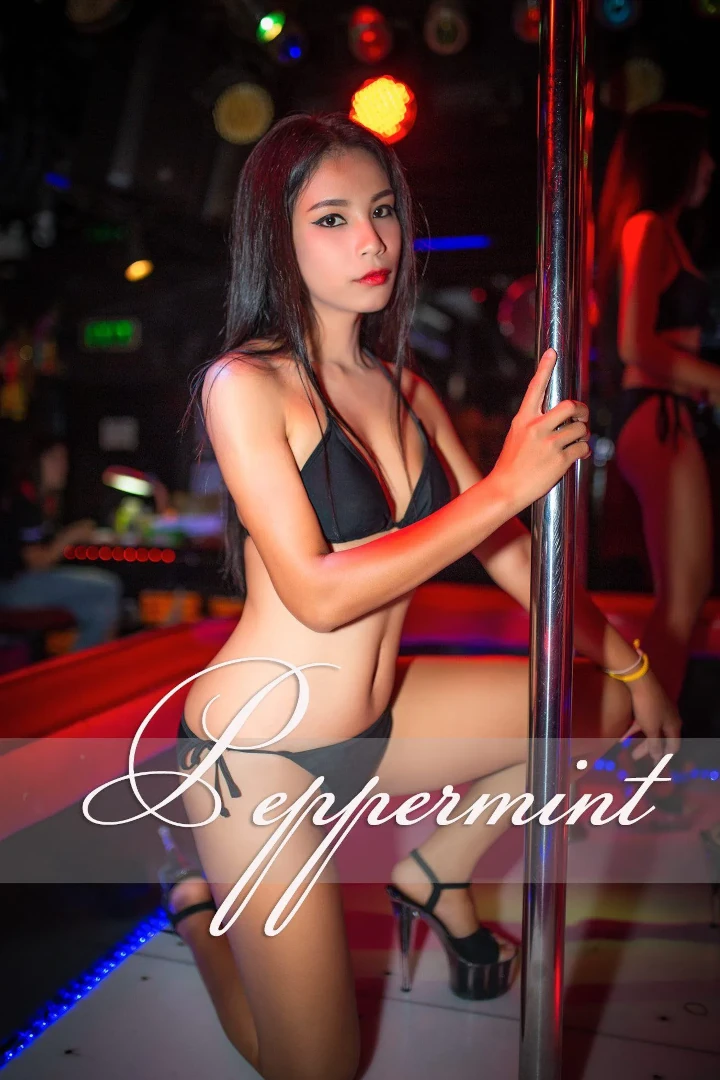 Peppermint Club is one of Pattaya's largest gogo bars with a classic design.
While it might lack the cool design and modern facilities that other gogo bars on this list have, Peppermint makes up for creating a wild and fun atmosphere.
They have hired some of the most fun and friendly girls in town who enjoy dancing with passion and a smile.
There are about 100-120 girls at the bar each night.
Watch them shake their booties on stage, sit on your lap, or entertain you through a steel cage.
Kinky, right?
The bar is very spacious and provides a variety of cozy seating options; this ensures that everyone can easily find a comfortable spot.
The drinks prices here are also some of the lowest compared to other gogo bars and they have great happy hour deals on top.
Palace A Go Go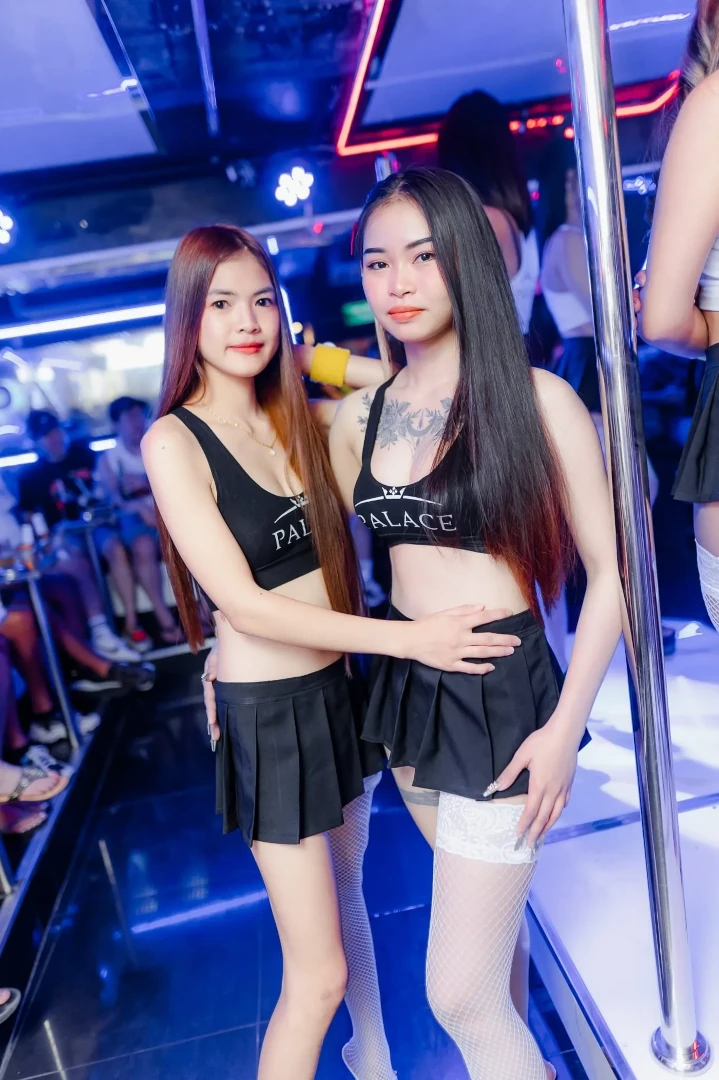 Palace A Go Go is another classic but famous gogo bar in Pattaya.
It is a fine adult entertainment venue that has some of the cutest and lovely ladies in town.
Whether you like busty, slim, or tiny girls, Palace A Go Go has over 120 sexy girls from all over Thailand.
Most of them are incredibly beautiful and almost model-like.
They put on skimpy outfits and sexy uniforms.
Some even walk around topless.
No matter what they wear, they are all ready to give you the time of your life with a smile and friendly attitude.
To add energy to the bar, talented local DJs are regularly invited to play here.
The Palace also has special events and themed shows on a regular basis to make sure it never gets boring.
Sensation A Go Go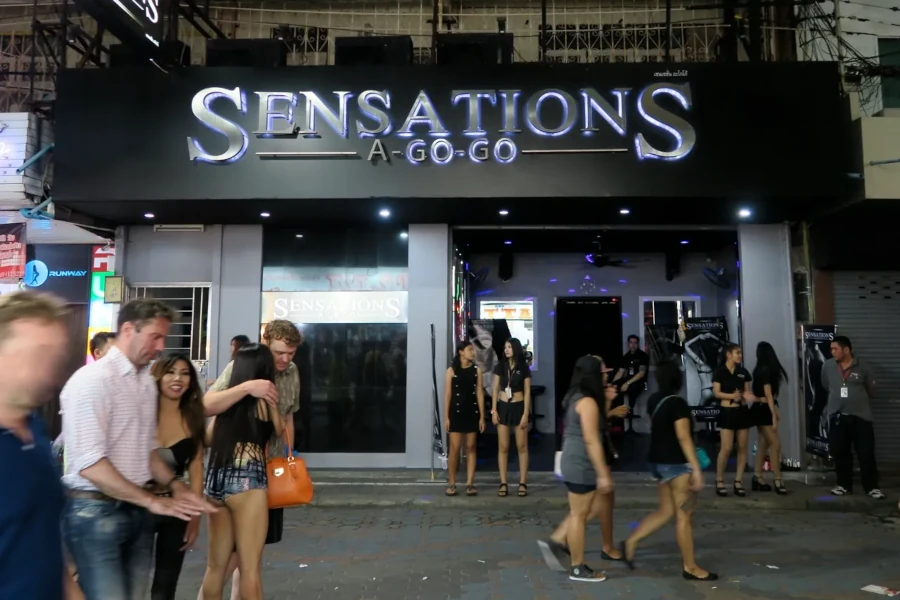 The first thing you will notice about Sensations A Go Go is the big bright blue neon sign right about the entrance.
Then comes the hallway, which is also pretty cool and makes you immediately think it is going to be some fancy, high-end bar.
And it is.
Sensations is one of Pattaya's nicest and most luxurious gogo bars.
It has a modern, galaxy-like design with futuristic elements.
Even the speakers and entertainment system is top-of-the-line, which really adds a party vibe to the bar.
However, it is also pricier than other gogo bars when it comes to drinks, lady drinks, and bar fines.
In the end, it is worth it as the girls are very hot, friendly, and know how to give you a good time.
Tantra A Go Go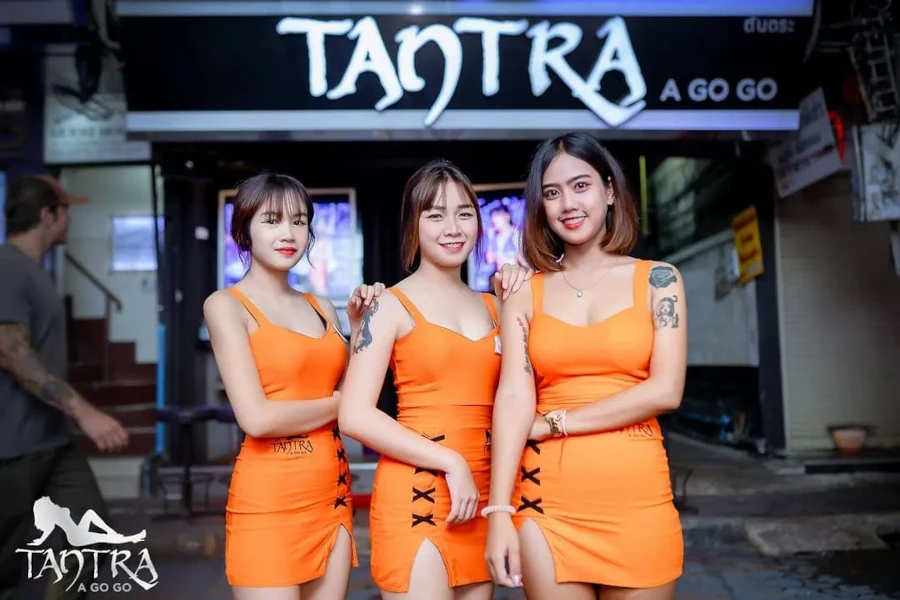 Tantra is known for its amazing selection of gogo dancers and waitresses.
This classic but modern gogo bar has over 100 beautiful ladies, most of whom can be seen on the bar's social media pages.
Tantra is quite active online, sharing regular updates of their promotions and events.
They even sometimes post photos of the girls who are going to be available on the day you visit.
Tantra has comfortable seating where you can enjoy watching the girls dance or have them sit next to you for a drink.
For a really good time or if you are celebrating a special occasion like a bachelor party, make sure you book their private seating area where you can pop open a couple of bottles at a great price.
FAQ
Which is the best gogo bar on Pattaya's Walking Street?
The best gogo bar in Pattaya Walking Street is Pin Up A Gogo Pattaya.
Explore The Rest Of Pattaya With Our Guides
We hope that this guide was able to help you choose the best gogo bar for your next visit to Pattaya.
Before you go, we have a lot more guides to help you plan your time in Pattaya.
And if you need help planning your trip to Pattaya or anywhere else in Thailand, contact us for more information on our services and a free quote.