Pattaya is one of the most popular destinations in Thailand, and the city's nightlife is mainly responsible for that.
There's no nightlife in Thailand as rich as diverse as the one you can find in Pattaya.
It doesn't matter what your definition of a fun night is; you'll find exactly what you like in this city. Especially if you like naughty bars and hot Thai babes.
Where Bangkok is home to all the high-end clubs and luxurious gentlemen's clubs, Pattaya's nightlife is more casual and budget-friendly.
Most bars have no dress code, no entrance fee, and no overpriced drinks either. It's only good vibes and good times. At least when you know where to go.
Here's our guide of Pattaya's nightlife and a list of the best places you need to visit there.
---
Pattaya Walking Street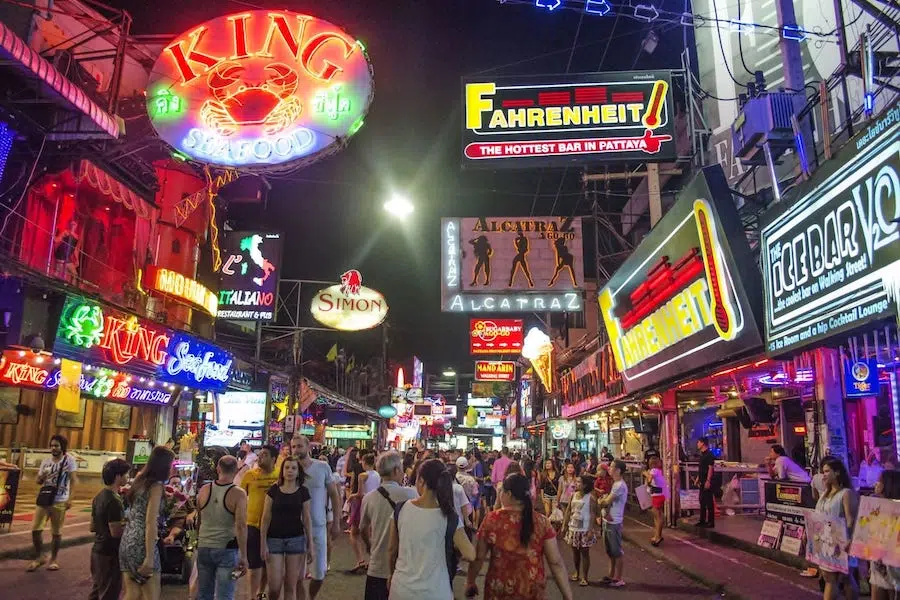 We can't talk about Pattaya nightlife without mentioning Walking Street.
This 800-meter-long street is where most of the city's bars and clubs are located.
During the day, it's a street like any other.
But after 6 PM it closes to traffic and the street's nightlife comes to life.
All the venues on both sides of the street are either a gogo bar, a live music bar, a beer bar, a restaurant, or a nightclub.
The street is extremely lively with tons of tourists, street performances, Muay Thai fights, and a few ladyboys bars.
In total, there are almost 200 establishments that make Walking Street so iconic and unique.
There's nothing like it anywhere else in the world. It's a must-see for anyone coming to Pattaya.
---
Best Nightlife Areas in Pattaya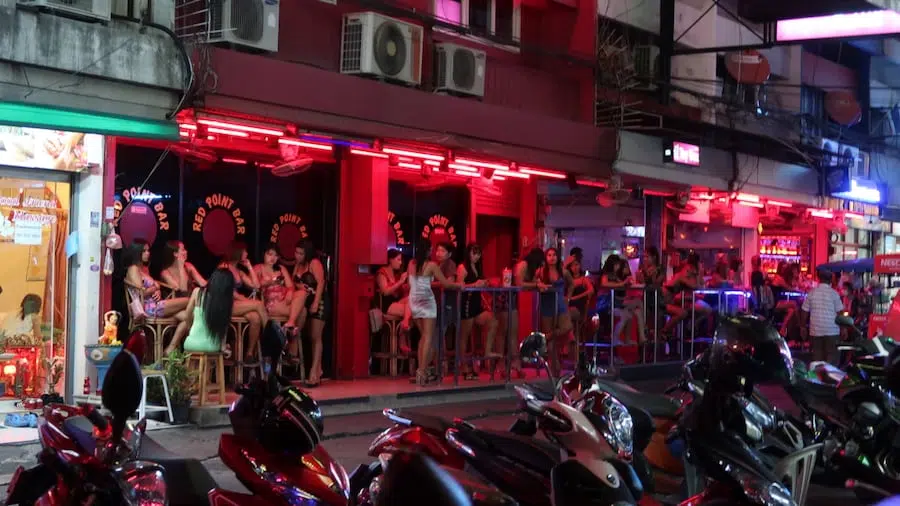 Walking Street is clearly where most of the nightlife happens in Pattaya, but it's not the only place where you can party in Pattaya.
Here are other areas you should check out:
Soi 6. Beach Road Soi 6 is filled with ladies' bars and gogo bars. It's a popular area to find girls for a short time.
But it's also a good alternative for those who find Walking Street too crazy and too loud.
Soi LK Metro. Soi LK Metro is a smaller and cheaper version of Walking Street and takes its name from the nearby LK Metropolis Hotel.
Like Walking Street, Soi LK Metro has beer bars, gogo bars, and restaurants, but the pace here is slower.
Soi Buakhao. Soi Buakhao is a 1.7-kilometer street that runs parallel to Beach Road. Buakhao is also known for its lively nightlife.
There are no clubs or gogo bars there, but the street has many beer bars with friendly hostesses, sports bars, and some really good live music.
---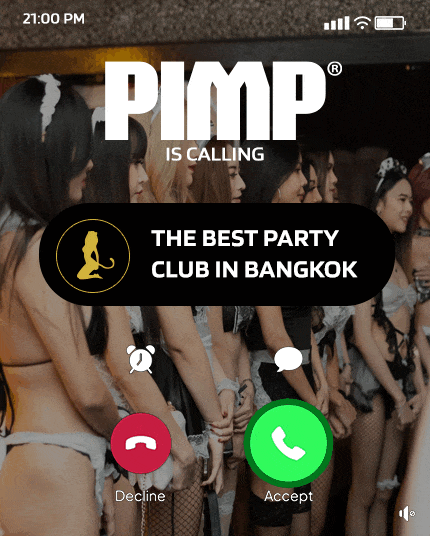 Best Gogo Bars in Pattaya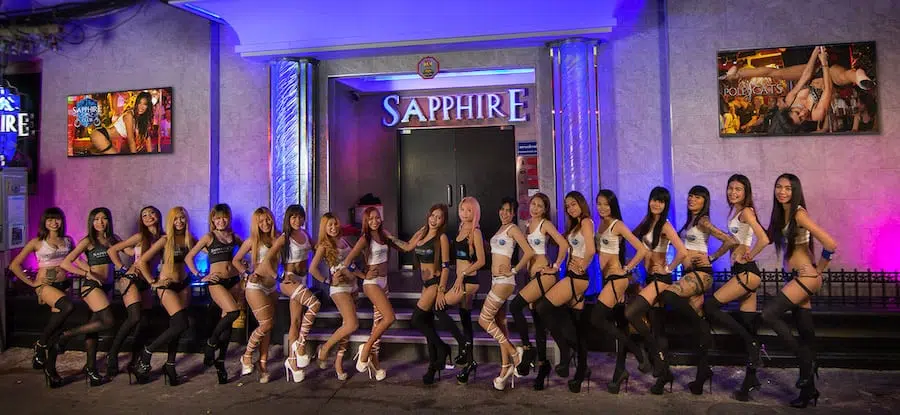 There are probably more gogo bars in Pattaya than in Bangkok and Phuket combined.
With so many options, there's no doubt you'll find one that you like, but it will take you weeks to try them all even if you go out every night.
Let us save you some time and recommend our favorite gogo bars in Pattaya.
In Walking Street, Sapphire, The Dollhouse Pattaya, and Baccara Pattaya are the absolute best. They have by far the best girls you can find in the whole city. And in a city with thousands of gogo girls, that's saying a lot.
In Soi 6, Ruby Club, Nightwish Bar Soi 6, and Roxy Bar are among the top gogo bars in town. There are quite a few cuties there, and they're far from shy.
In Soi LK Metro, you should stop by Crystal, Champagne, or Showgirls to admire the beautiful Thai girls showing their sexy moves on stage.
---
Top Nightclubs in Pattaya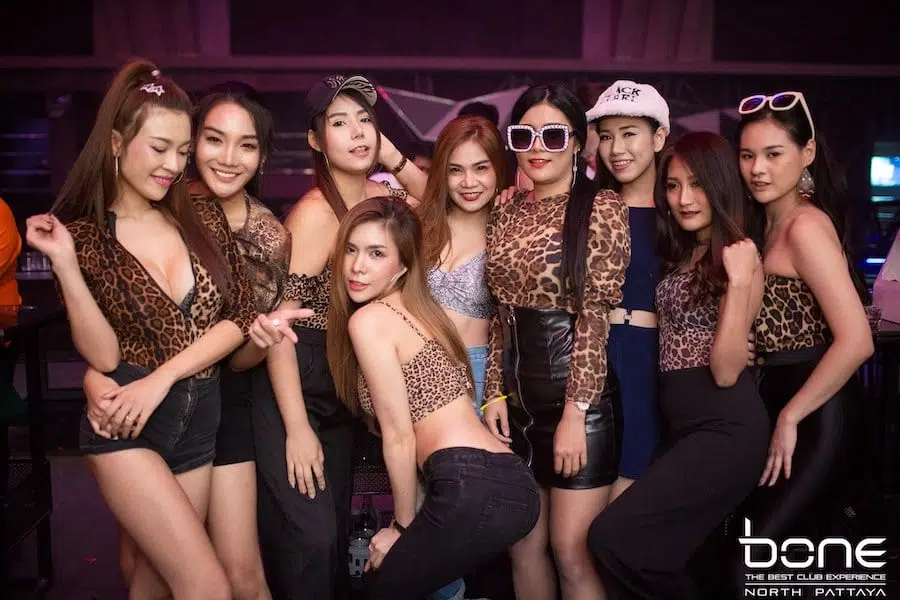 Most of the best clubs in Pattaya are located on Walking Street, with Insomnia, Lucifer, 808, and Myst topping the list.
But there are also a few clubs outside Walking Street that deserve your attention.
Differ. The other nightclub you should put on your list is called Differ.
It's a large venue with live bands at the beginning of the night, which are later replaced by DJs playing dance music. It's a popular club among locals, expats, but also tourists.
---
Best Adult Shows and Cabarets in Pattaya
We can't talk about Pattaya nightlife without mentioning the incredible shows you can see in the city.
Of course, you have the sex shows and pole dancers in the gogo bars of Walking Street. Some are extremely talented and will blow your mind. But that's only part of what you can see in Pattaya.
The city is also known for its incredible ladyboys show.
Whether you go to Alcatraz, Colosseum, or Tiffany's, the 3 are world-class shows that can rival any famous cabaret in the world.
Don't leave Pattaya until you've seen at least one of them.
Haven't had enough yet? You've been a naughty boy and deserve to be punished?
Go spend a night at The Castle, Pattaya's only BDSM and fetish club where all your fantasies will come true.
Regardless of what your kink is, you'll find sex shows that will leave you begging for more.
---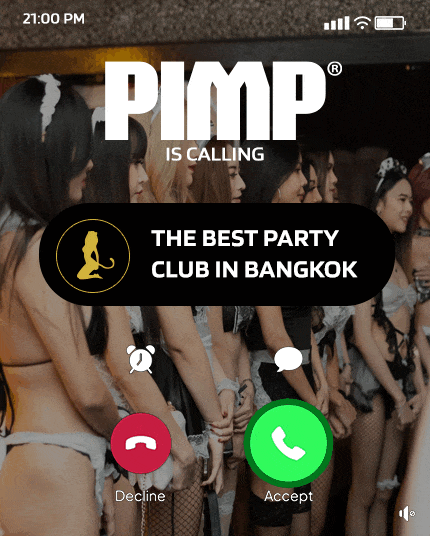 Pattaya Music Festivals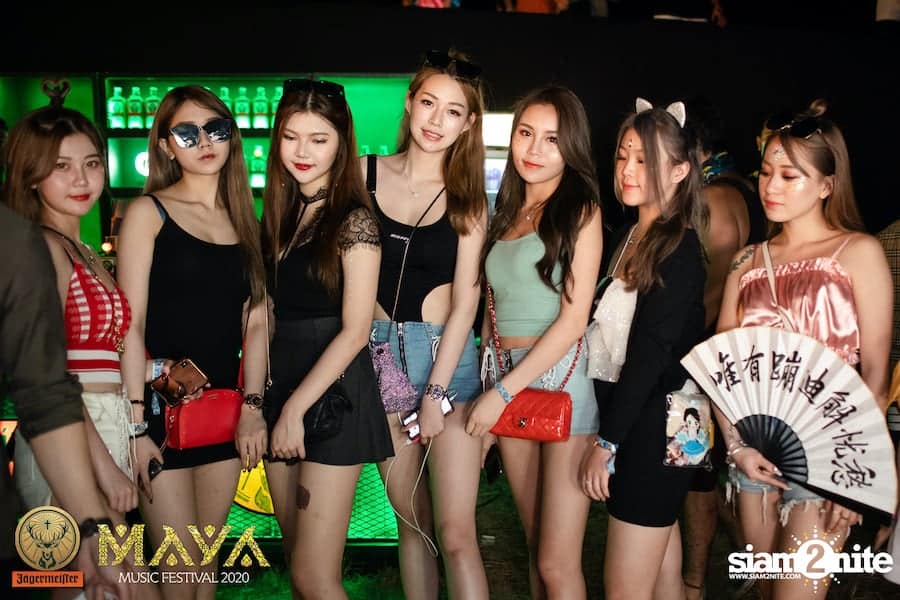 Pattaya is also one of the cities in Thailand with the most music festivals per year.
We're talking about huge events with thousands of ravers from all over Asia and some of the best DJs in the world.
People come from all over the world for festivals like Wonderfruit, MAYA Festival, and also 808 Festival.
Keep an eye out for the next edition of one of these festivals. And try to plan your trip to Pattaya so that you can attend one of them.
---
Things To Do At Night in Pattaya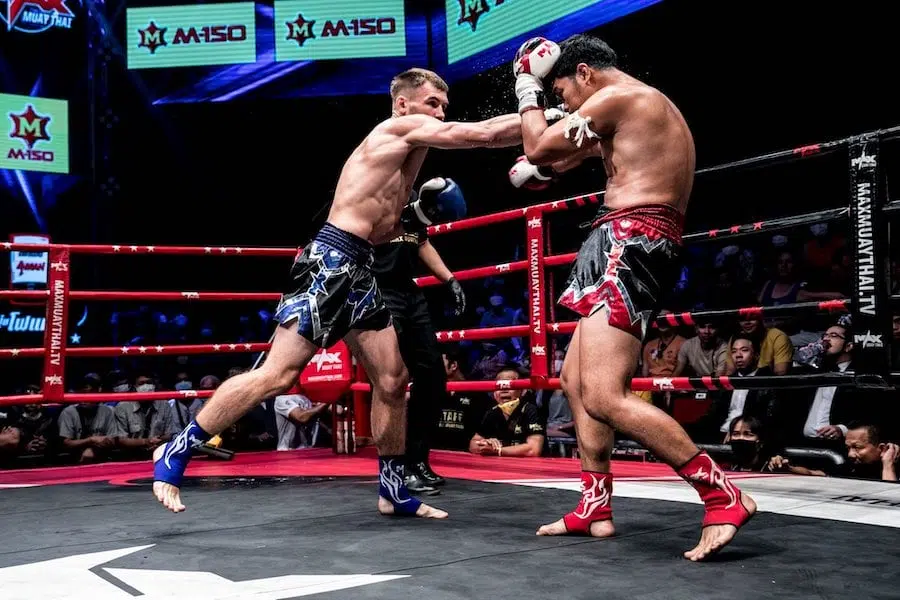 Apart from what we've listed above, there is more to see and do at night in Pattaya:
Go Kart Racing. Pattaya Go-Kart track is just a few hundred meters away from Walking Street and is open until 1 AM.
Why not go for a quick race before a night out.
Watch Muay Thai fights. Walking Street has a few bars with live Muay Thai fights every night, but to see high-quality fights keep an eye on the schedule at Max Muay Thai Stadium.
Go to a rooftop bar. Enjoy the sunset with a beautiful view over the city and the sea at one of the top rooftop bars in Pattaya.
Our favorites are Siam @ Siam Sky Bar and Horizon Rooftop Restaurant & Bar at the Hilton Pattaya on Beach Road.
Chill at a beach bar. If you're feeling tired (or romantic), there are excellent beach bars in Pattaya that serve delicious food and cocktails and have live bands or DJs in the evening.
Our go-to places are The Glass House Silver in Wongamat and Alexa Beach Club in Na-Jomtien.
---
Explore Pattaya Nightlife with a Sexy Guide
As you can see, the nightlife in Pattaya is one of the most exciting.
One that has a lot to offer. And it can be a lot to take in if you've never been there before.
That's why we have sexy guides who can show you around.
Whether you're traveling alone or with a group of friends, hire one of our sexy nightlife guides, tell her what you want to see, and she'll guide you to the best places to party in Pattaya.
---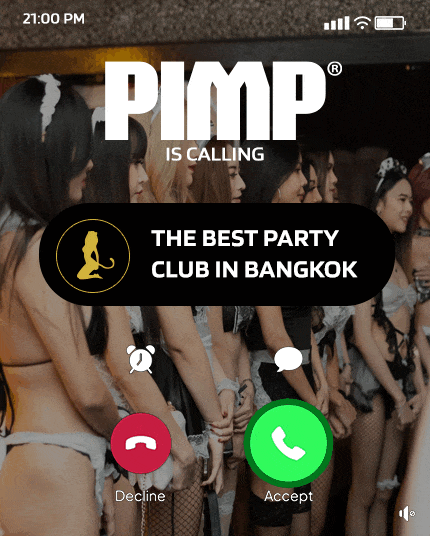 Where To Stay in Pattaya For Nightlife?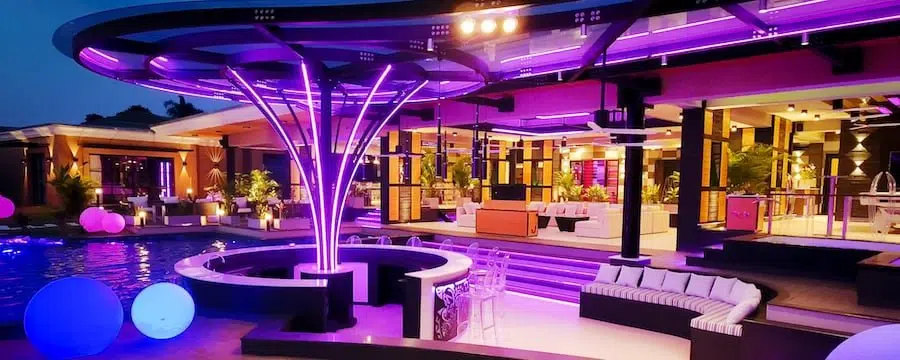 Pattaya is the best place to rent a private villa.
Not only because there are a lot of them, but also because these villas are perfect for hosting private parties.
You'll find options for all budgets, some near Walking Street, which makes it easy to go there for a wild afterparty when the bars close, and others outside the city, on the beach, which are perfect for relaxing after exploring the city's nightlife.
Here's where to stay in Pattaya.
---
Start Planning Your Trip in Pattaya Today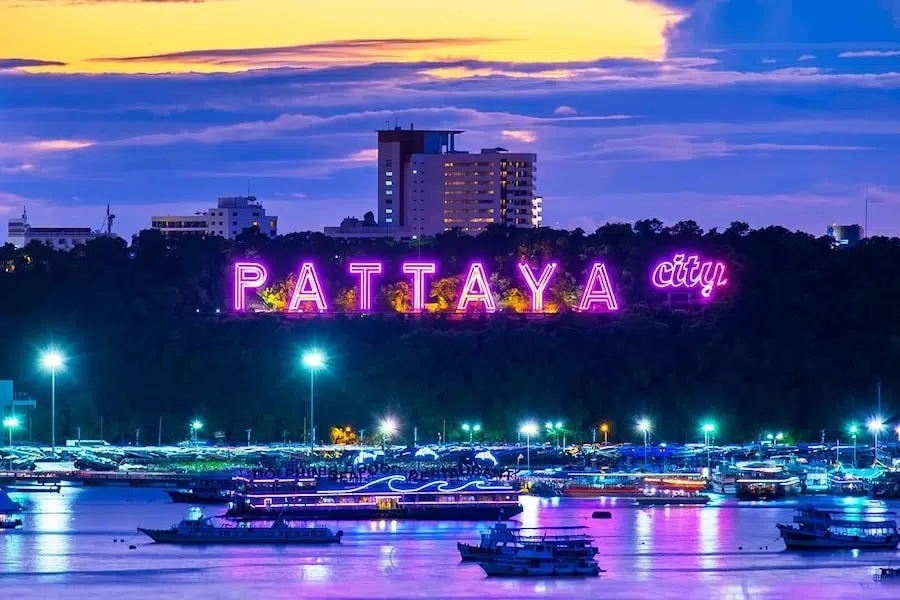 Coming to Pattaya for a special event or just want to enjoy the city's nightlife and quality of life?
Let us know how we can help you have a great time.
We're here to take care of everything you need.
The transportation from Bangkok to Pattaya, vans to drive around Pattaya, your luxury villa on the beach, the sexy Thai models for your private pool party at the villa, the yacht for your VIP cruise, etc.
You name it, we make it happen.
Message us right now to talk to our team about the possibilities.
Want to know more about Pattaya and the services we can offer there? Click here.