Royal City Avenue, better known as RCA, has been a household name for legendary partying in Bangkok for decades.
You can't think of Bangkok nightlife without even mentioning RCA.
After all, it is the largest government-designated entertainment zone and has been established as one of the best nightlife areas in Bangkok.
Here are the best places to party in RCA for a memorable night.
The Play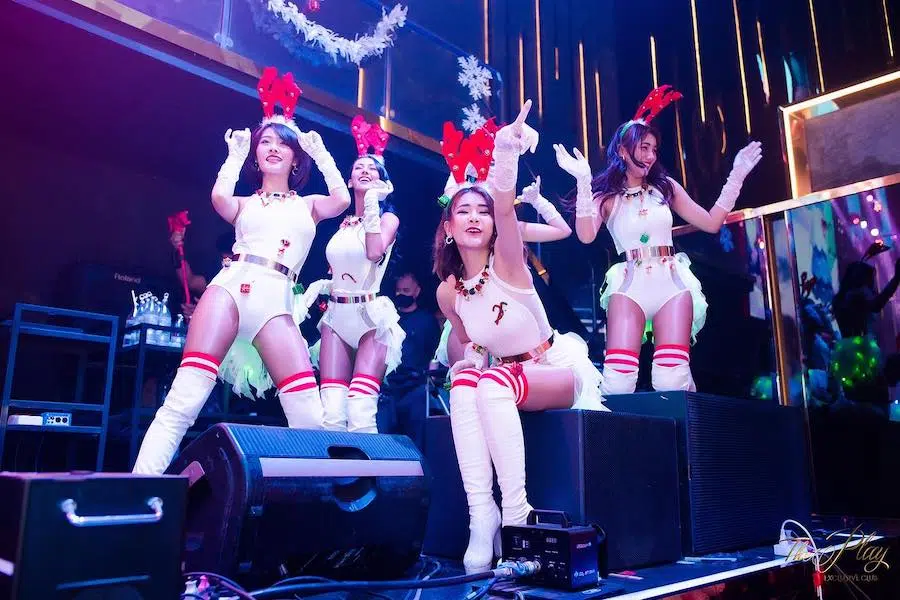 To see and hang out with hot Thai models in sexy bikinis, lingerie, and outfits, there is no other place in RCA than The Play.
As an exclusive gentlemen's club, it is truly an adult playground with the finest nightlife entertainment experiences while being surrounded by over a hundred beautiful women.
Expect some of the most affluent Thais and foreigners here as the club provides top-tier VIP services and packages.
The quality of the club is clearly reflected in its luxurious look, lavish interiors, and high standards.
As far as entertainment, The Play presents the best of the best.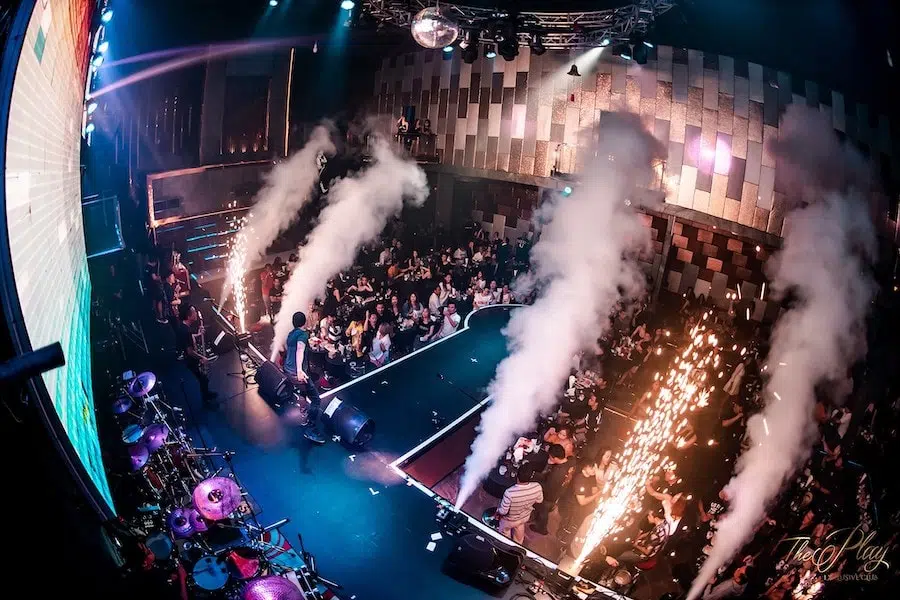 It has hosted countless daily live band performances including special concerts by famous celebrity artists such as UrboyTJ, Modern Dog, Paradox, Ae Jirakorn, Indigo, and many more.
After the bands turn down, the club also switches to hard EDM music spun by resident DJs, which usually takes the vibe to the next level.
In between, you will get to witness sensual dance performances on stage by the sexy girls working at the club.
If you feel like taking it to a more private setting, the Play has a range of VIP rooms where you can party with your friends and party models.
For more information about The Play or to make a booking, send us a message now.
Operating hours: Every day, 8.30pm – 2am
Onyx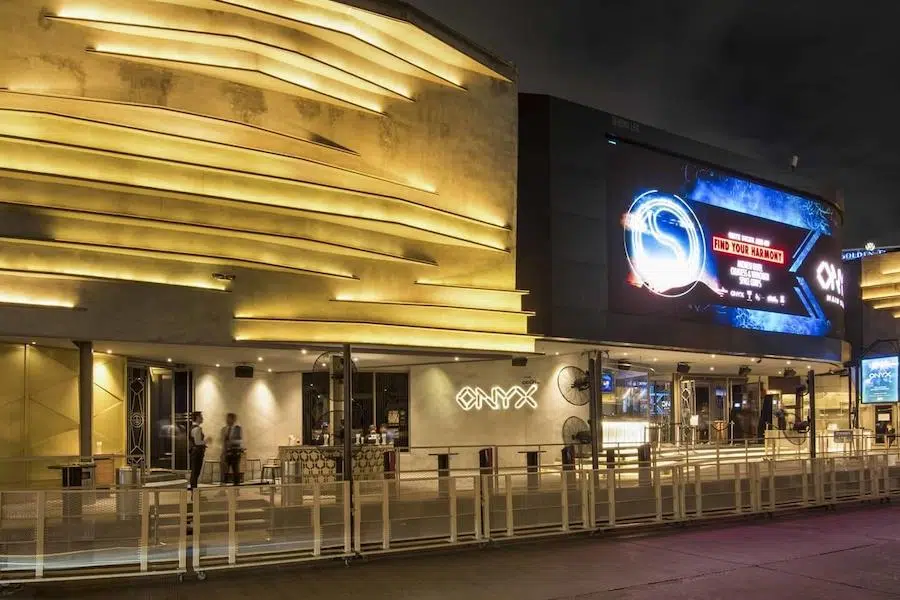 Onyx Club has been a long-time favorite for many Thais.
It even made the DJ Mags Top 100 Clubs list by 2017.
Over the years it has also been attracting expats and foreigners with its high-energy vibes, amazing party experience, and a crowd of beautiful Thai girls.
It brings the best of heavy House and Dance music with the help of a great sound system and magical laser light shows.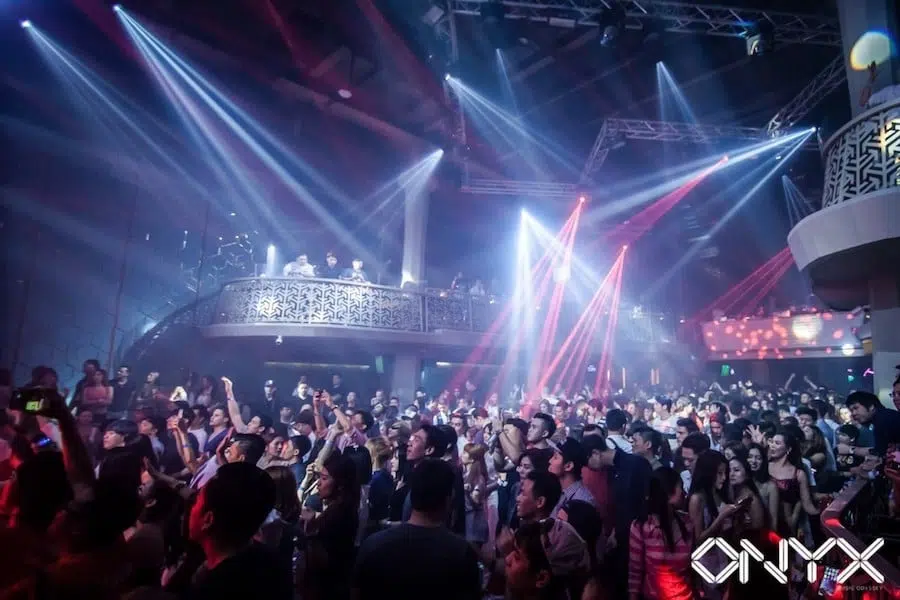 Every week Onyx brings together a stellar lineup of Thailand's most talented and attractive DJs.
Sexy artists such as DJ Roxy, June, Pixzy, and DJ Riviere have been known to play at Onyx regularly.
The club has even hosted some of the biggest events and international DJs in the past.
Big names like Steve Aoki, Showtek, and Ferry Corsten have played here.
For those who like to go all-in when they go out, Onyx also has excellent bottle packages that will get all the eyes on you.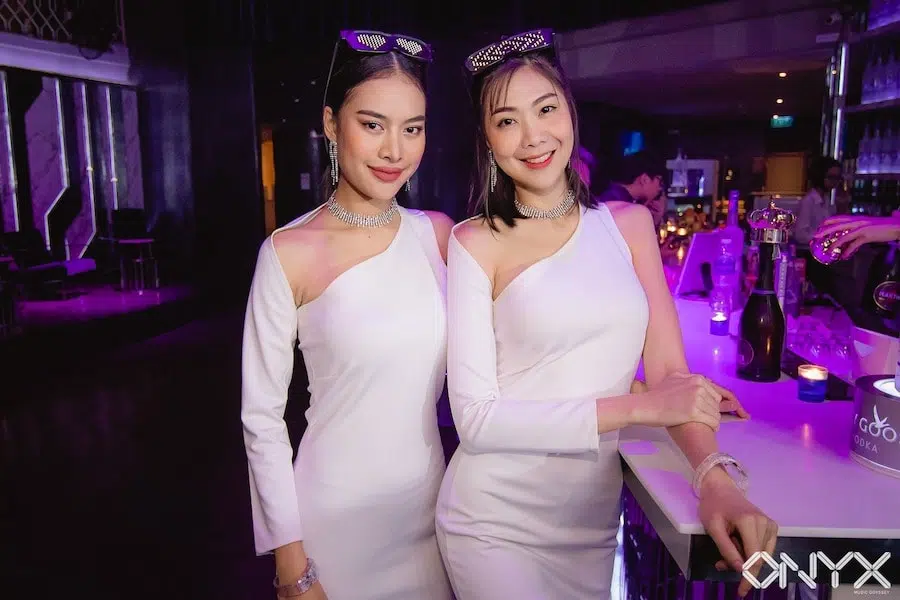 If EDM doesn't hit the right spot for you but you still want to enjoy a club of this quality, Onyx has a secondary club next door called V12.
It has a different vibe and produces alternate music genres ranging from hip-hop to techno and house.
For VIP bookings at nightclubs in Bangkok, including at Onyx and V12, and other clubs in RCA, message us now.
Operating hours: Tuesday to Sunday, 9pm – 2am
Spaceplus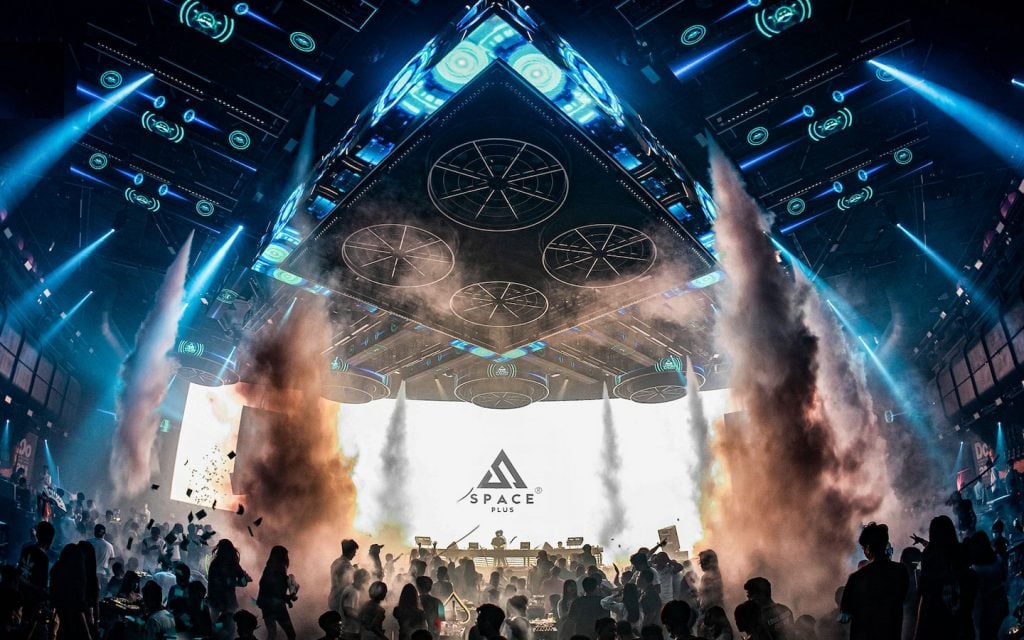 At the far end of Soi RCA, a brand new mega-club has risen and has lifted the nightlife scene to new levels.
Much like its name, Spaceplus literally feels like you are entering a spaceship and being taken to outer space or to an entirely different world.
Everything about this club screams epicness where you just know that you are going to have a crazy good time.
From its sheer size and spectacular interior design to heart-pounding EDM and a stunning show of laser lights, the experience will excite all your senses.
After hosting a massive music festival for Songkran after its opening, Spaceplus has not slowed down in bringing some of the best hardstyle and EDM DJs from Thailand and around the world.
If names like Dubvision, Nervo, Matisse & Sadko, Modestep, Karty Party, Unmonkey, and Yukio don't get you through the door, maybe their unbelievable visual effects and sound systems will.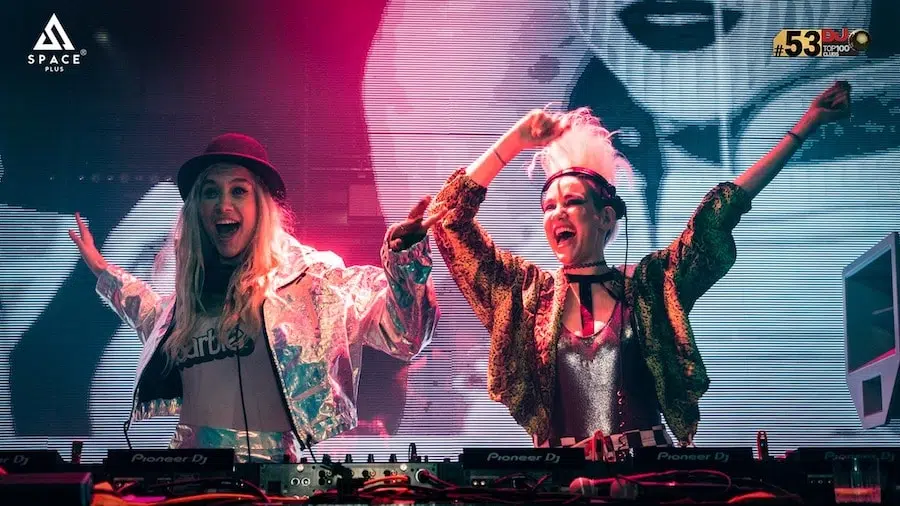 We haven't seen anything like it in all of Bangkok.
Imagine neon lasers shooting from every corner, countless LED screens, special effect smoke, pyros, and the entire light ring from the ceiling coming down over your head.
Spaceplus has made a solid reputation and consistently attracts a lot of sexy influencers as well as plenty of high rollers spending crazy cash on VVIP packages.
While they allow walk-ins, it is best to make a reservation beforehand as it is packed almost every night.
Operating hours: Every day, 8pm – 2am
Route 66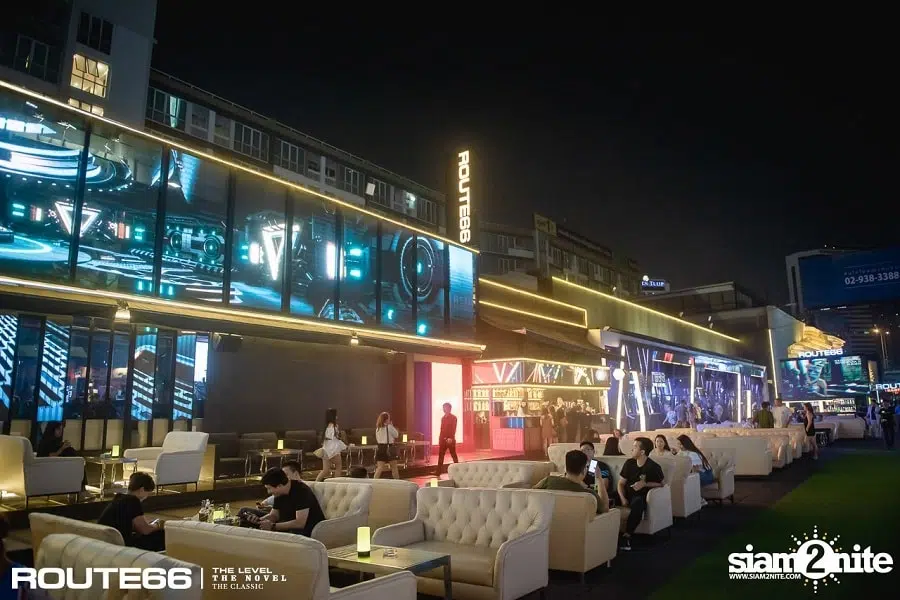 Route 66 has pretty much become synonymous with RCA, having been open on the street since 1996.
A favorite amongst Thai and expat college students, Route 66 is still going strong and probably better than ever.
The club actually has one of the best clubbing experiences in all of Bangkok.
Divided into 4 distinct zones – hip hop, EDM/techno, live band, and outdoor zone, Route 66 provides something unique for everyone.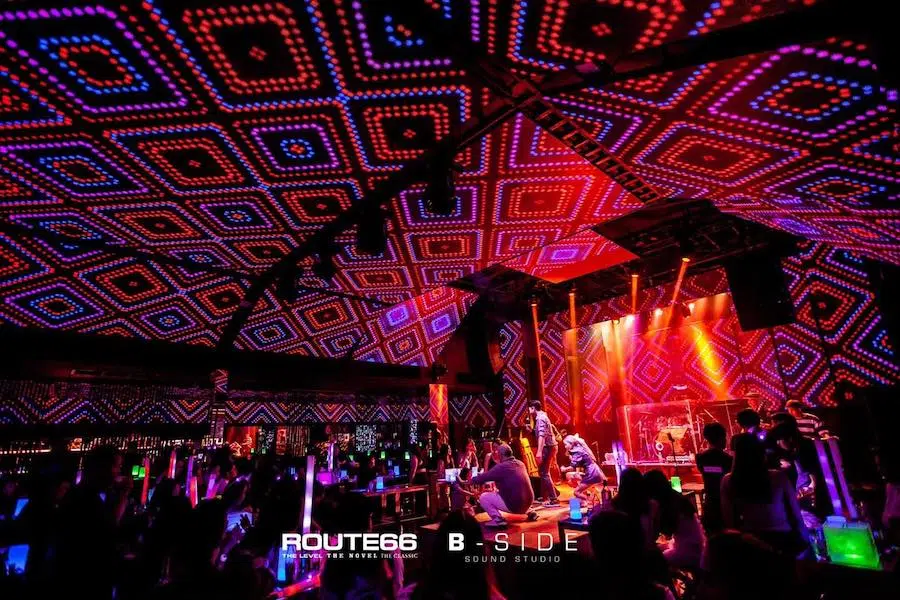 Each room, especially the main hip-hop zone is decked out with beautiful lights and spectacular LED panels.
While walking from one zone to another, the journey is made seamless with highly Instagram-able and flashy hallways, which are decorated with all sorts of glowing hanging lamps, LED lights, and mirrors.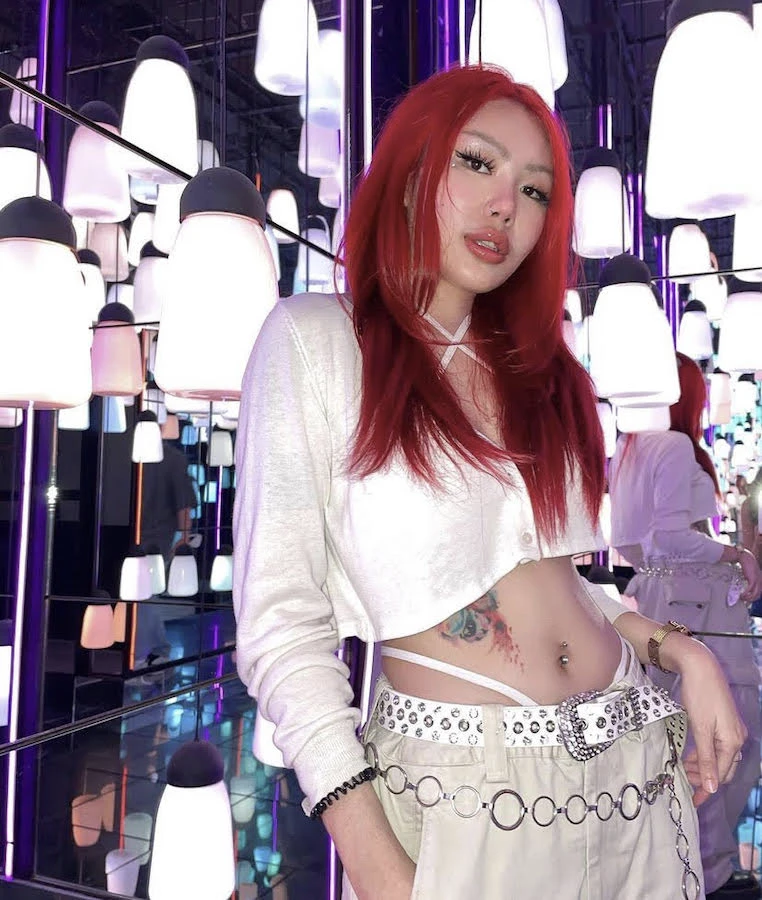 The vibe at Route 66 is high energy, fast-paced and intense to say the least.
You are either throwing down shots, finishing up 2-3 bottles with friends, or dancing by the tables.
On most days, it is hard to even get a table unless you reserve in advance or come as early as 9pm.
Luckily, if one zone is too busy for you, there is always the next one where it can be more relaxed for a place to sip cocktails or have space to dance.
Operating hours: Every day, 8pm – 2am
Mirinn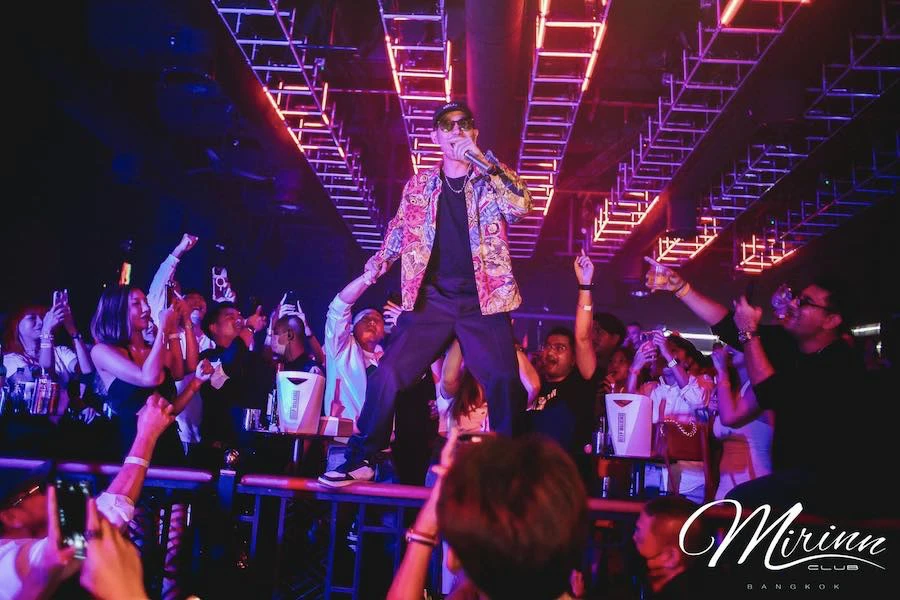 Mirinn is another new player in the RCA party scene that does Vegas-style EDM and hip-hop music.
It's mostly considered an after-party venue after most of the clubs in RCA close around 2am.
In fact, Mirinn Club is sort of like a sister club of Spaceplus but just not as big.
Here people turn up to a concert-like setting as DJs, live bands and vocal artists perform for the crowd.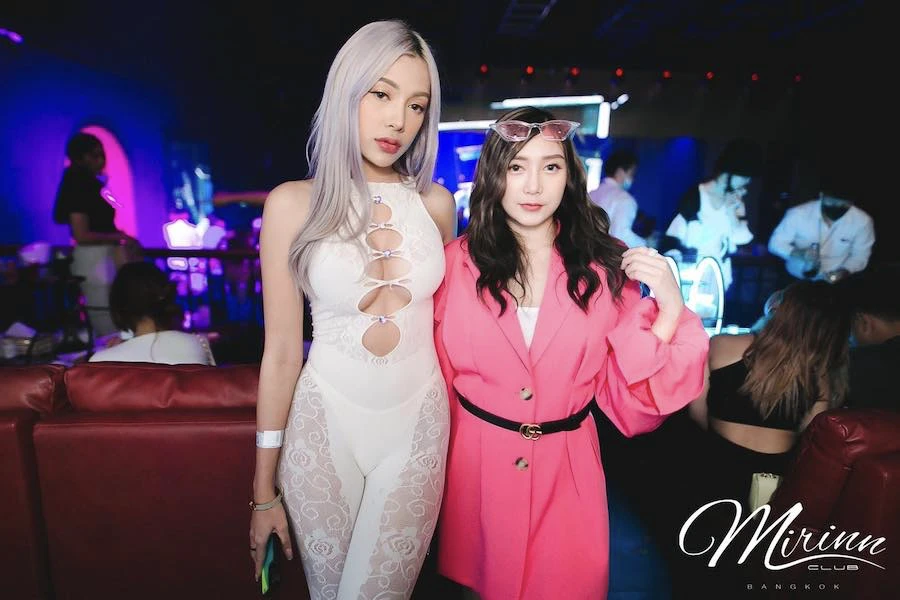 It has been used as the official after-party club for several events and music festivals around Bangkok.
For example, the club hosted Faahsai and Karty Party after the Waterzonic festival.
Apart from being a nightclub, Mirinn also has a separate venue called Mirinn Show for other live shows, cabaret, theater performances, pageants, and even Muay Thai fights.
Operating hours: Every day, 7pm – 1am
K Bangkok KTV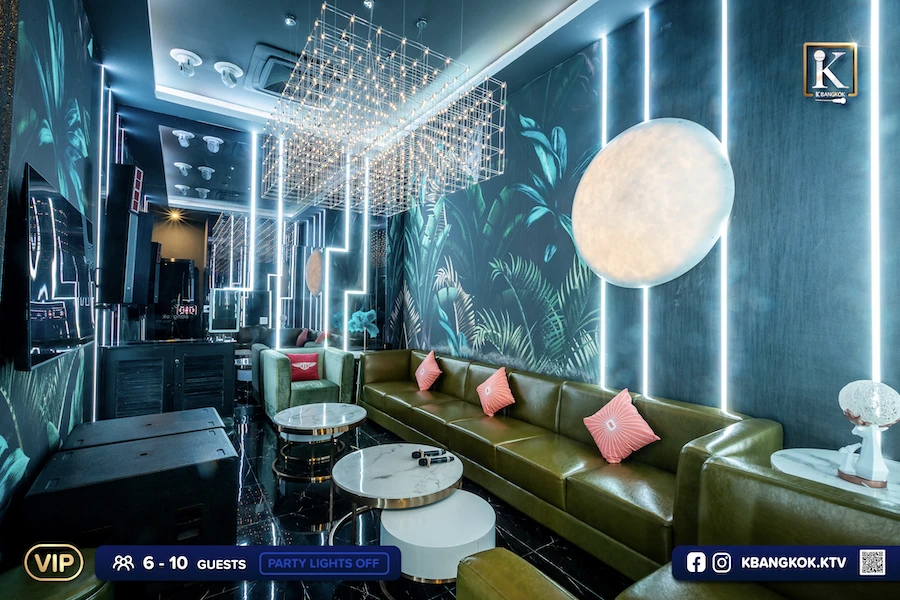 Over the years Bangkok has had a fair share of KTV venues popping up in almost every nightlife district.
Naturally, RCA has to have its own with K Bangkok.
If you know nothing else about KTV clubs, the one thing you do need to know is that KTV provides a unique private party experience that typical clubs cannot.
And if you want to learn more, we have a complete guide.
At K Bangkok KTV, you have access to a variety of private rooms for all kinds of occasions.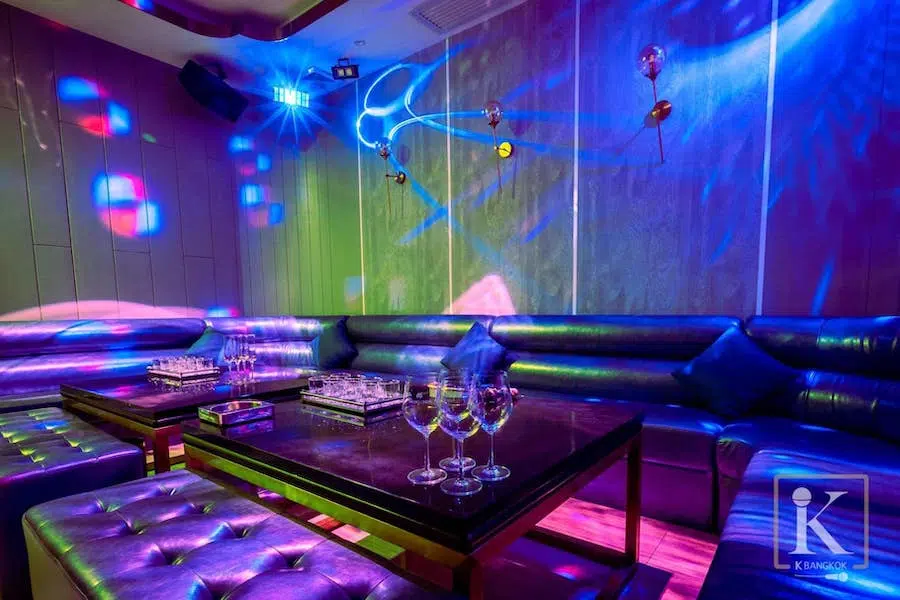 The rooms range from several small and large rooms to even a collection of limited VIP rooms.
Every room has its own design and theme, each creating a unique party vibe.
You can also choose to turn the party lights on or off to get a completely different ambiance.
Whether it is a birthday, a bachelor party or to close a business deal, K Bangkok private rooms are perfect for a good time between friends or colleagues.
Operating hours: Every day, 6pm – 12am
LAX RCA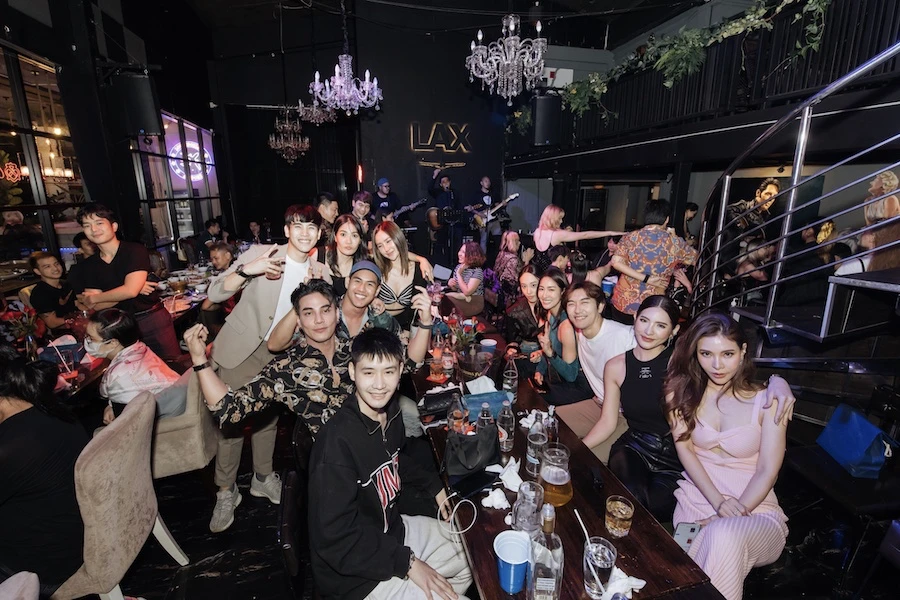 So far, we have covered only nightclubs in RCA.
But you don't have to go to a nightclub for a party, some bars and restaurants in the street know how to turn it up.
One of the best but underrated bars in RCA is LAX, an American-Asian Fusion pub-style restaurant with a high-end look.
It's a great place for a pregame before you hit the club.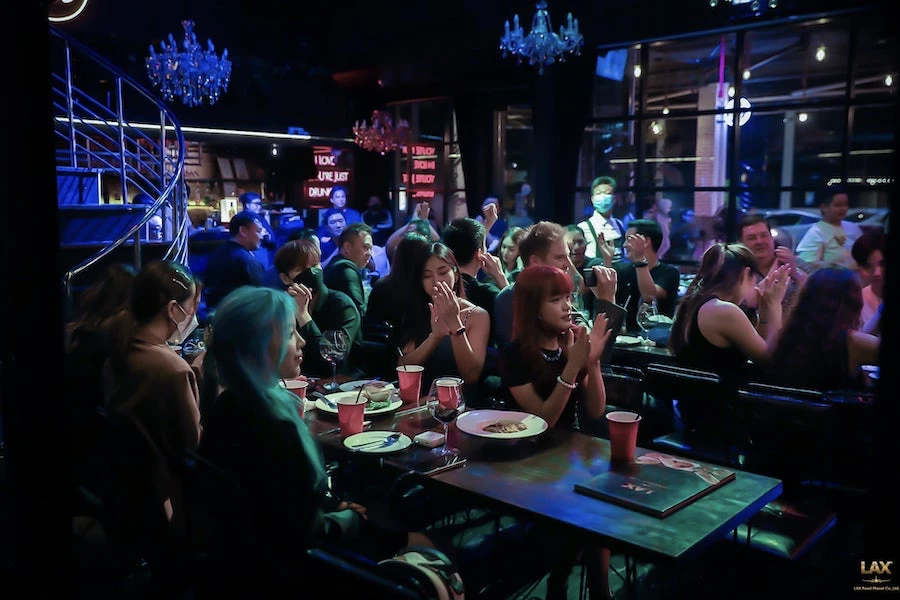 Firstly, because LAX has a great selection of food.
Then there is the price range.
Beers and bottles of spirits are quite reasonably priced.
Finally, the entertainment is also pretty great with live music bands playing in the background mixed with on and off DJ sets.
Once you have had enough drinks, you can head to any of the big nightclubs on RCA to party until late.
Operating hours: Every day, 5typm – 2am
Contact us if you need to arrange private parties or organize your trip to Bangkok.
Read our guide to Bangkok nightlife for more information on where to party in Bangkok.
---
What Are The Best Hotels Near RCA?
To keep up with all the party scenes and action around RCA, you probably want to find some cool accommodations nearby.
Here are 3 ranges of hotels near RCA that you might want to consider.
Metropole Bangkok (5-Star Hotel)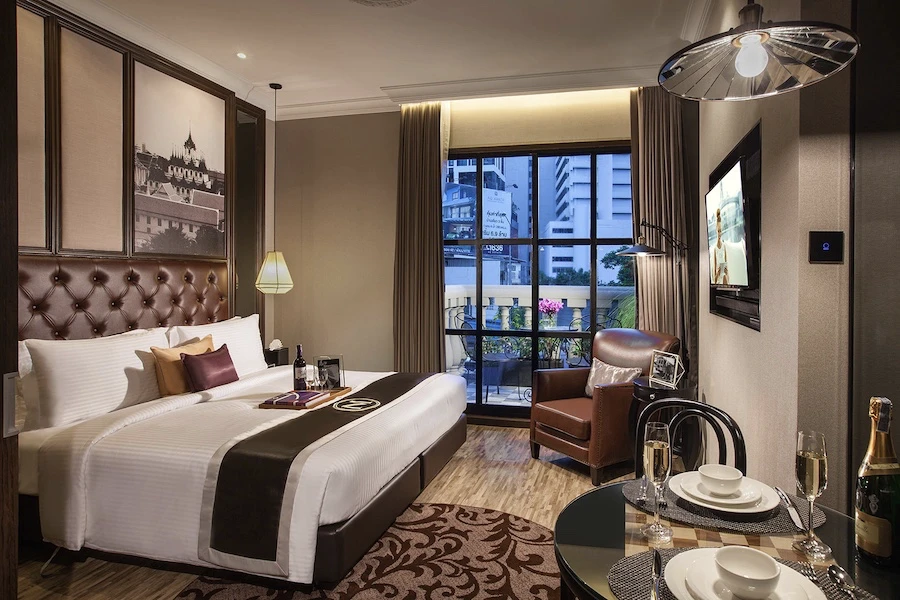 Just 900m away from Spaceplus and a little further from the rest of RCA nightlife, Metropole is a superb luxury hotel to stay at.
Whether you choose their studio or the one-bedroom suite, you will receive the best comfort and conveniences.
The suite is perfect for a private party as there is a separate living room, balcony, and kitchen area.
Facilities at Metropole include a cold onsen, sauna, fitness center, swimming pool, and a range of meeting rooms.
They even have their own complimentary shuttle service.
---
Maitria Hotel Rama 9 Bangkok (Best Value For Money)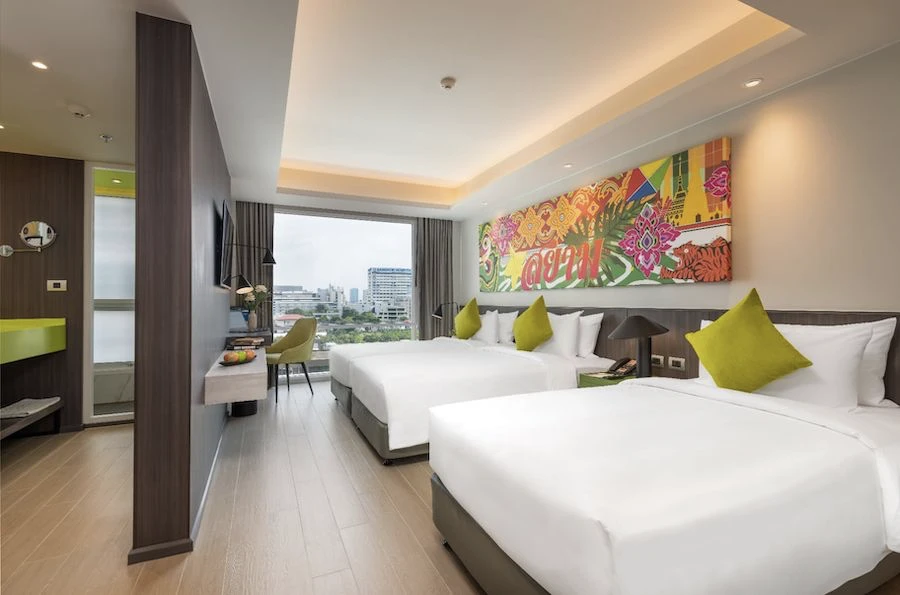 Maitria Hotel is located right at the center of RCA, making it super close and within walking distance to all the bars and clubs listed above.
It is also steps away from the Rama 9 business district as well as shopping areas.
The hotel itself has all the amenities and facilities you could need for relaxation.
And whether you are planning to stay in Bangkok for a short or long-term, Maitria Rama 9 is a great option as they have excellent rates for both.
---
Zazz Urban Bangkok (Budget-Friendly)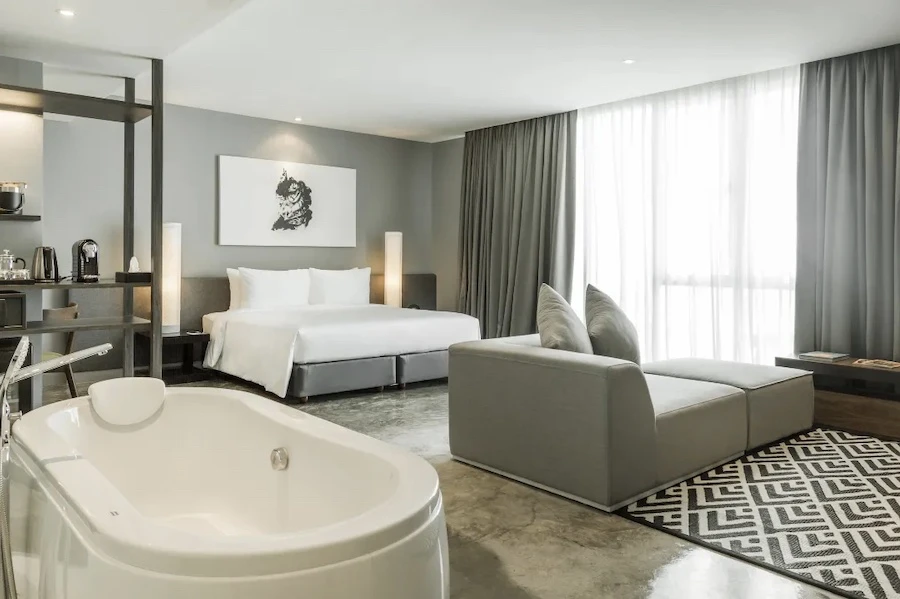 Only 450 meters from The Play and a mere 300 meters from Onyx Club, Zazz Urban Bangkok is the ideal place to stay if you are on a budget and just want to party all night long.
Zazz provides stylish comfort, convenience, and personalized services for all its guests.
Whether you want to work in their coworking space, workout at the gym, or indulge in all-day breakfast, Zazz has you covered.
Imagine coming back late at night or in the early morning and you are feeling a bit hungry.
Don't worry because Zazz has 24-hour room service.
---
FAQ
What Is The Best Place To Party With Thai Girls in RCA?
The best place to party with Thai girls in RCA is Route 66. But if you really want to impress girls, take them to Spaceplus.
Now if you don't know any girls (yet), you can hire Thai party models to go out with you.