We've spent a ton of time exploring Bangkok nightlife for our events, so we have a good idea of where you should go to party in the city.
Trust us, Bangkok nightlife is without a doubt the best and the most diverse in the world.
At least when you know where to go.
Because the city's nightlife is always changing, it's hard to keep track of all the new venues, clubs, gogo bars, gentlemen clubs… so we do it for you.
What Area Has the Best Nightlife in Bangkok?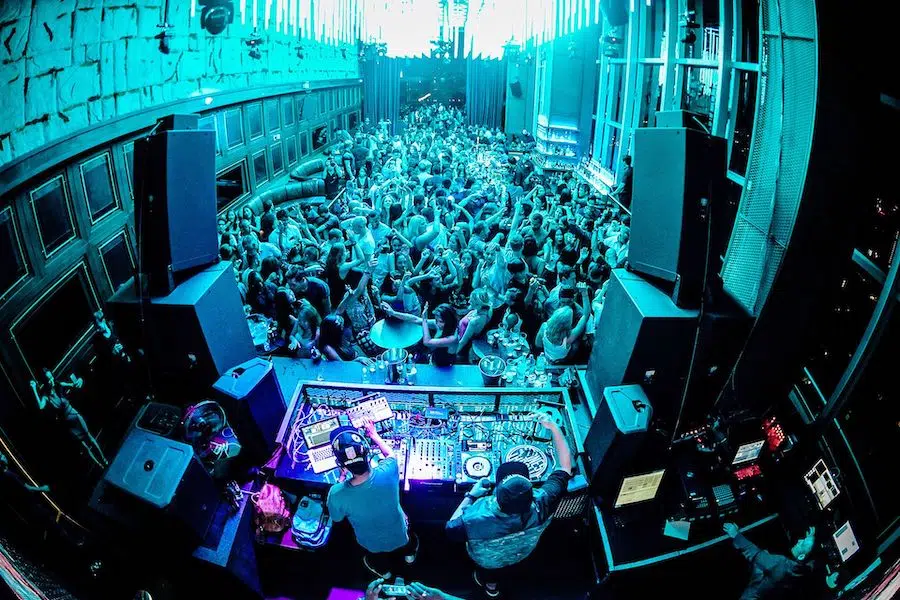 What are the first things that come to mind when you think about "Bangkok Nightlife"?
If you look at what most tourist blogs and guides put first, you'll find:
Should you go to a gogo bar? See a ping pong show? Drink buckets at Khaosan? Have an overpriced cocktail at Sky Bar (where the Hangover II movie was shot)?
If you ask us, definitely!
We've been there and done it.
But don't stop there or feel forced to do it because someone said it's cool.
Bangkok has great clubs, a lot of amazing music festivals, a vibrant cocktail scene, and secret bars that are worth your attention.
That's why we love Bangkok nightlife so much.
Where else can you find so many options in one place?
First, start by exploring the best party streets in Bangkok to see all the options available.
And after that, if you decide you don't want to try each venue yourself but you just want to go straight to best places, here are the ones we recommend.
What Are The Best Places to Party in Bangkok?
If you're still figuring out where to party in Bangkok, here's one venue in each category you should absolutely visit.
Those are vetted by Party Bangkok's team and guests.
The Best Gentlemen Club: The PIMP Bangkok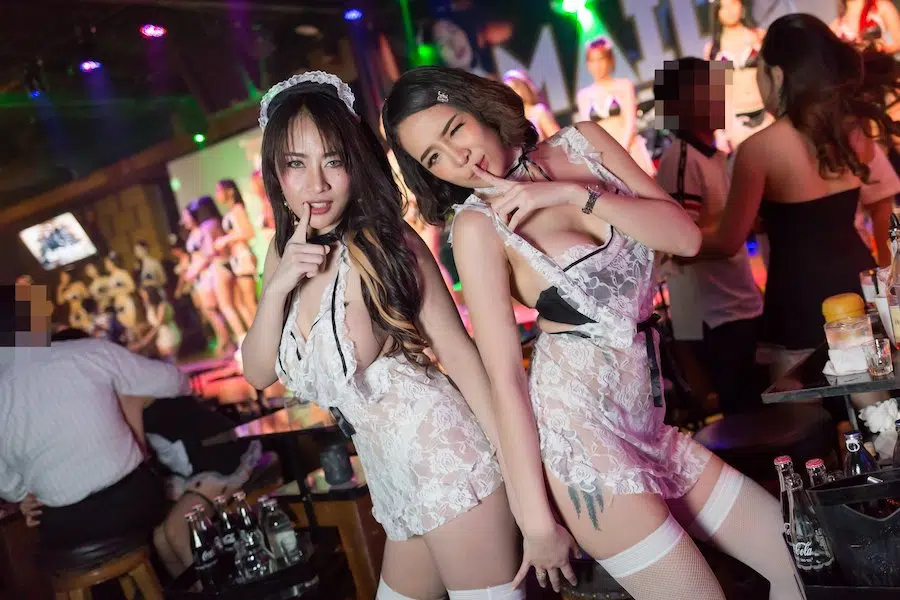 When you want to have the best party money can buy, The PIMP is the place to go.
They have the best girls, the best service, and the best private rooms where you can party until (really) late. The place to go for high-rollers and anyone who wants to have a run for their money.
The Best Nightclub in Bangkok: Onyx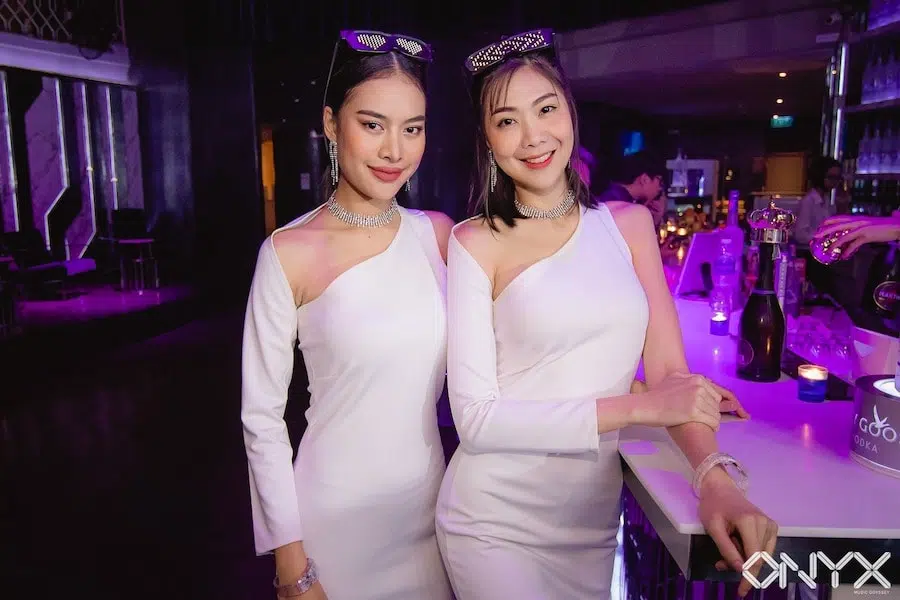 Onyx is taking the word VIP to another level.
It's not cheap, the crowd is 95% Thai, and it's wild there.
Arguably, the club with the best music, sound quality, vibe, and the hottest girls in Bangkok.
The Best Gogo Bar in Bangkok: Bacarra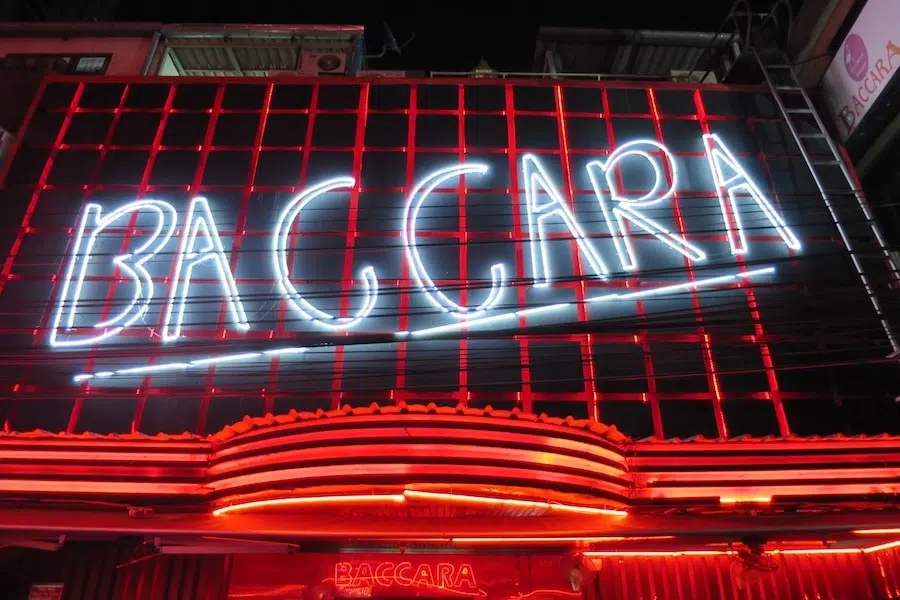 There's a ton of gogo bars in Bangkok. A ton of bad ones, and a few good ones.
Baccara in Soi Cowboy is the best of the best.
It has sexy topless and naked Thai girls, cheap drinks, and it's safe. You don't need to worry about getting scammed or dramas there. It's good fun and naughty girls only.
The Best Cocktail Bar in Bangkok: Havana Social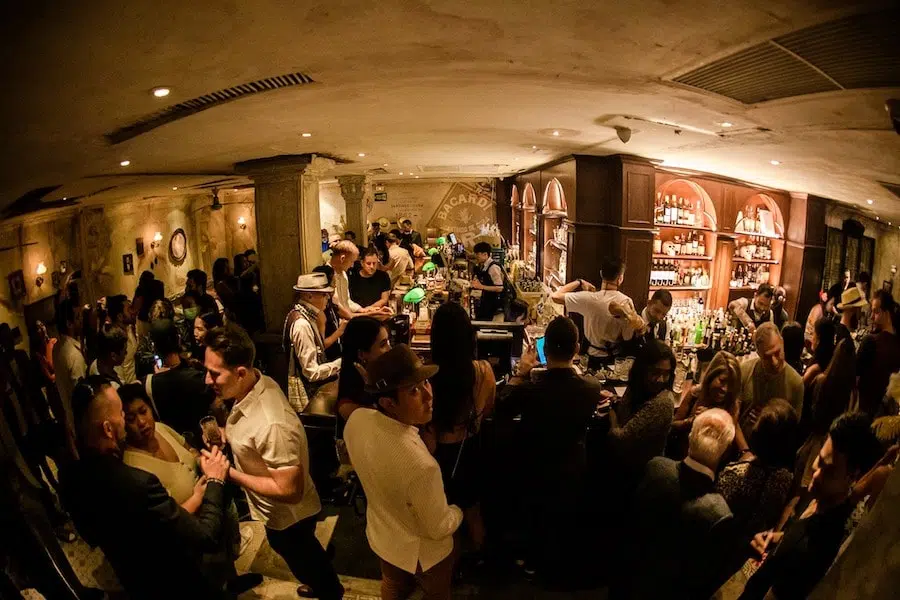 A Cuban themed bar in Bangkok? Really?!
Yes, and it will blow your mind. Everything is awesome at Havana Social. Their music, their music, the ambiance in the bar… it's one of the hottest bars in Bangkok and a must-try!
The Best Rooftop Bar in Bangkok: Mahanakhon Bangkok Skybar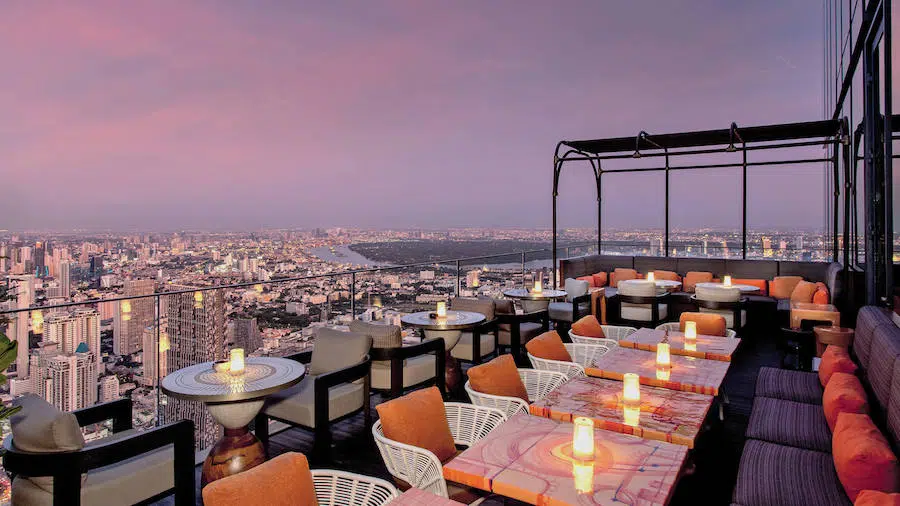 This newly opened rooftop bar at the top of Bangkok's highest building is the perfect place to enjoy a great drink with the most incredible 360 views of Bangkok.
Go to the top of the incredible Mahanakhon tower, take a photo on the skywalk and go grab a drink at Mahanakhon Bangkok Skybar.
Learn More About Bangkok Nightlife
For more information about the latest events and newly open venues in and around Bangkok, have a look at these 3 online magazines: Bangkok Nightlife, Siam2nite, and BK Magazine.
And even though Bangkok has the best nightlife in the country, there's a lot more to do at night in Bangkok.
Click here to learn more about the vibrant Thai nightlife.