You are probably wondering what is a KTV? Sounds like Korean TV or some kind of Asian band, perhaps, right?
Nope. Close, but not really.
Before you go Googling the word, read on and we will tell you everything you need to know about what KTV is and why it is such a popular trend sweeping across Southeast Asia.
What is a KTV?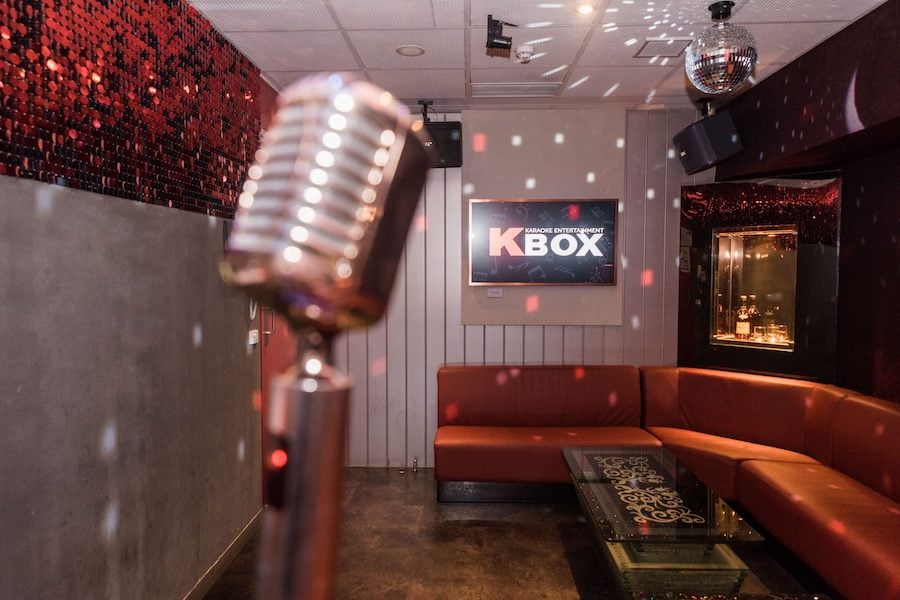 KTV stands for Karaoke Television, and it officially originated in Japan in the 70s.
It is derived from the words Karappo, which means empty or void and okesutra, meaning orchestra. That's when the first karaoke machine was invented.
Over the years it has evolved into many shapes and forms.
Now KTVs are a lot more sophisticated and refer to any bar, club or lounge that have karaoke systems as well as other full-service entertainment.
The modern KTV in Thailand even have TV where you can connect your phone, stream your favorite songs from Youtube, and often cutting edge light systems that make it feel like a small nightclub inside the rooms.
Not all KTV venues are the same though.
Some are traditional and family-friendly while others are more adult and provocative in nature.
Karaoke bars have become hugely popular across most of Asia, especially in South Korea, Japan, Malaysia, Taiwan, Thailand, Singapore, and China.
In Thailand, these KTV establishments are also often referred as KTV clubs, Thai sexy karaoke, and even gentlemen's clubs.
What Happens Inside A KTV?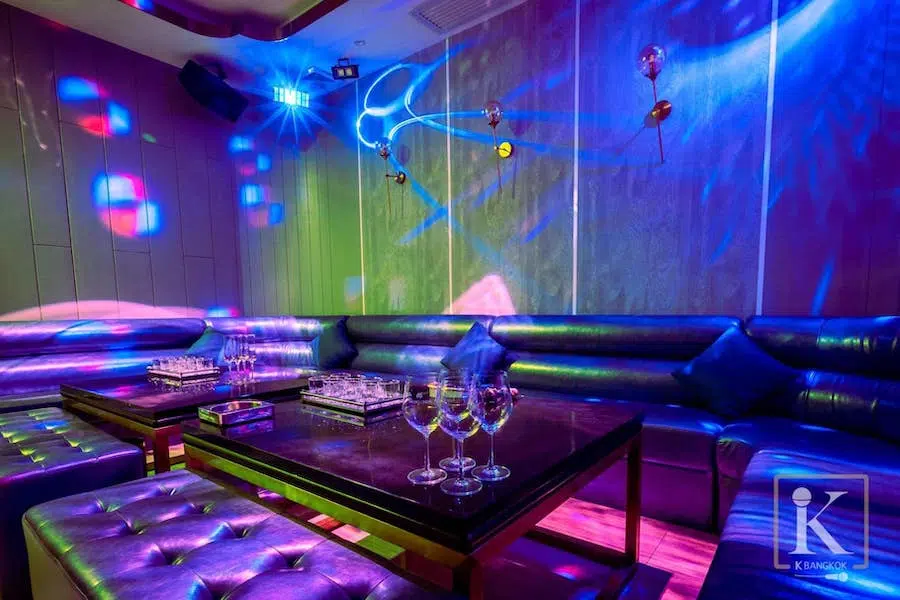 First, we need to classify the different types of KTVs.
The first type is any room or building that simply offers a place to go sing along to songs in front of a Karaoke system with drinks and food.
These can be found almost anywhere – in malls, restaurants, bars, etc.
Then there are KTV where you can invite KTV hostess women to sit, sing and party with you. But there aren't prostitutes.
You just enjoy their company and nothing more.
The third kind of KTV is with actual hookers and you can actually sleep with them. However, this one is rare and not really advertised. More on this later.
So, what happens inside a KTV?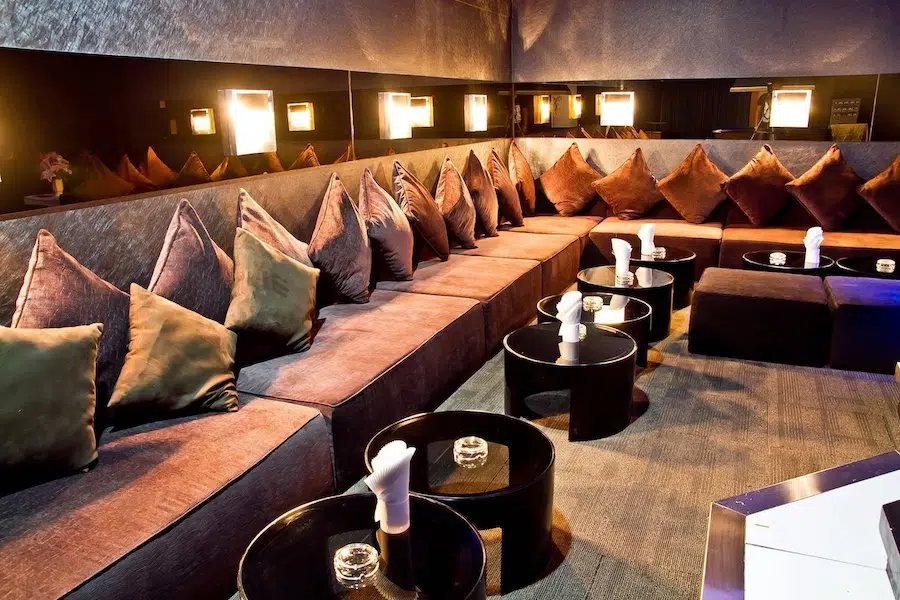 We are going to go with the second and third type.
The recipe of KTV bars is always the same – a lush private room, state-of-the-art karaoke systems, TV screen, pretty hostesses, and alcohol flowing.
You enter the KTV lounge
Pick your package – room, drinks, food, and duration.
Meet the manager who will show you around and let you see the room. In some places she (or he) will show you the sexy hostesses in advance while in other places they come to your private room.
Pick one or a few KTV girls to sit and drink with you. Their fee depends on how many drinks you buy them or how long they will stay with you. Ask the manager to know how the venue's system works.
Enjoy the night with food, drinks, games, and music.
Now most KTV bars won't advertise any prices or offer the girls to be taken home but if you hit off with the girl, she might just agree to go home with you for a price that you agree on.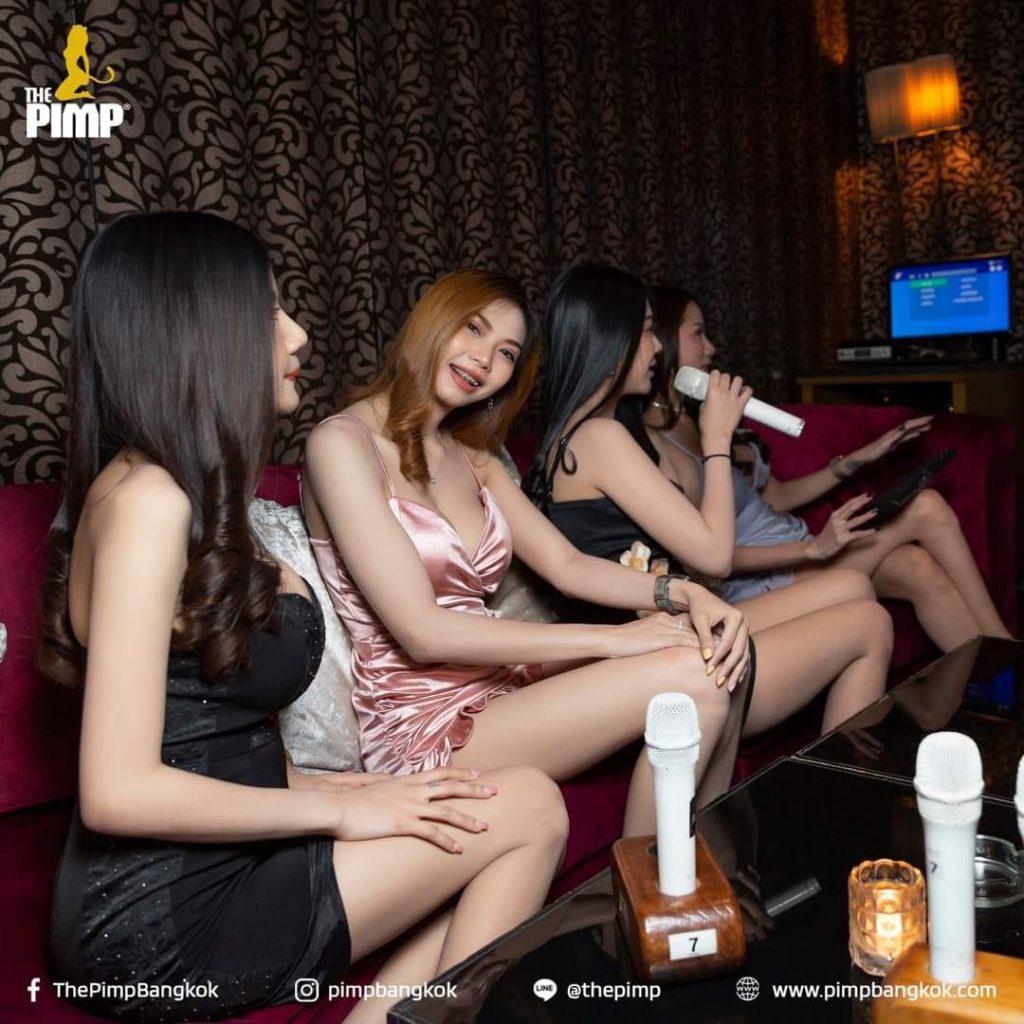 It all depends on the girl and how you treat her. So be charming, she may just like you. Think of it like meeting a girl at a bar or a club. It's the same.
If you are looking to have sex with a hot girl, there are other places to find them, like sexy massages.
It is not guaranteed at a KTV club.
What a few KTV clubs like The PIMP guarantee though, is that you can party all night in KTV rooms.
That's the best option to party late in Bangkok where most nightclubs close at 2am.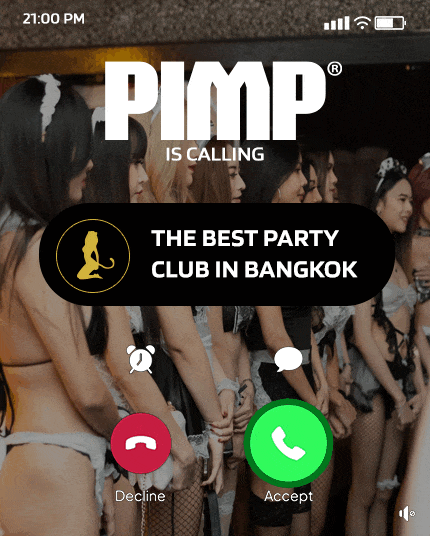 What's The Deal With KTV Girls?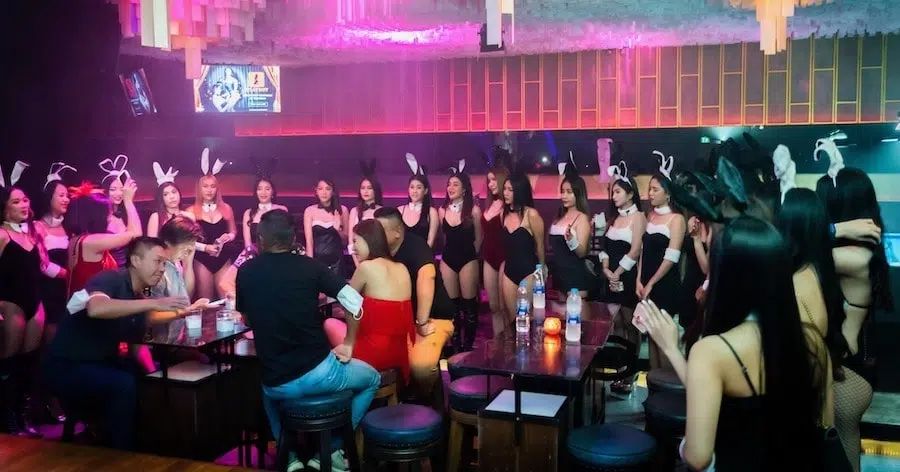 KTV girls are hostesses like in the gentlemen's club.
They keep company with the customers. They basically provide sexy fun as they are open to party, drink, dance, and of course, sing with you.
And they can drink a lot!
A lot of KTV girls are in fact experts in local drinking games and will be fierce opponents.
Others will even go topless and give you a wild party experience like nothing you've seen before.
All that is possible, but not guaranteed.
As mentioned previously, KTV girls are not prostitutes. But anything is possible if you play your cards right.
If you are charming, handsome and have something to offer them that they like, you might just be able to take them home but only when they get off work.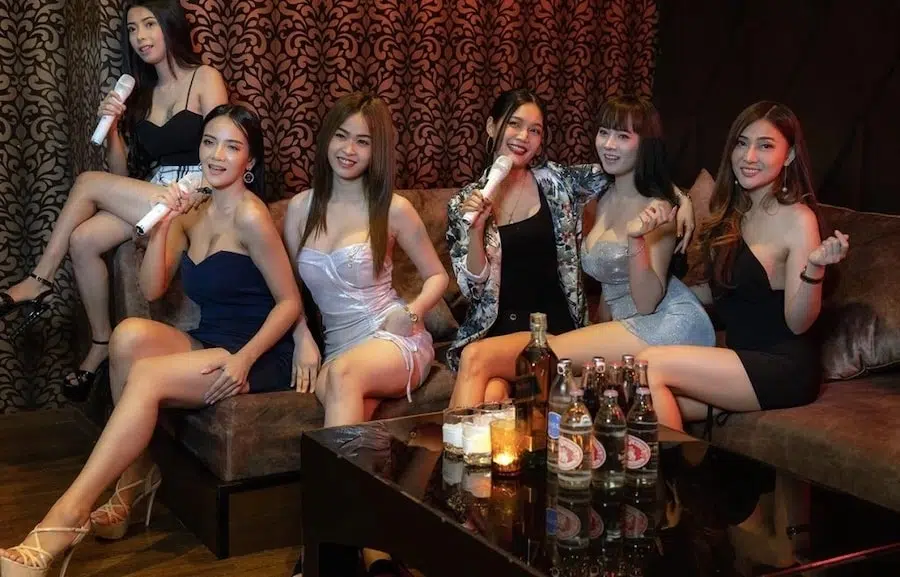 She might give you her number or Line to get in touch later.
KTV girls are typically a lot hotter and well educated compared to Thai women working at bars, massage parlors, or brothels.
Some of them are even influencers or models looking to make some extra money.
You can also find that have Onlyfans accounts that bring in an extra source of income.
Where To Find The Best KTV?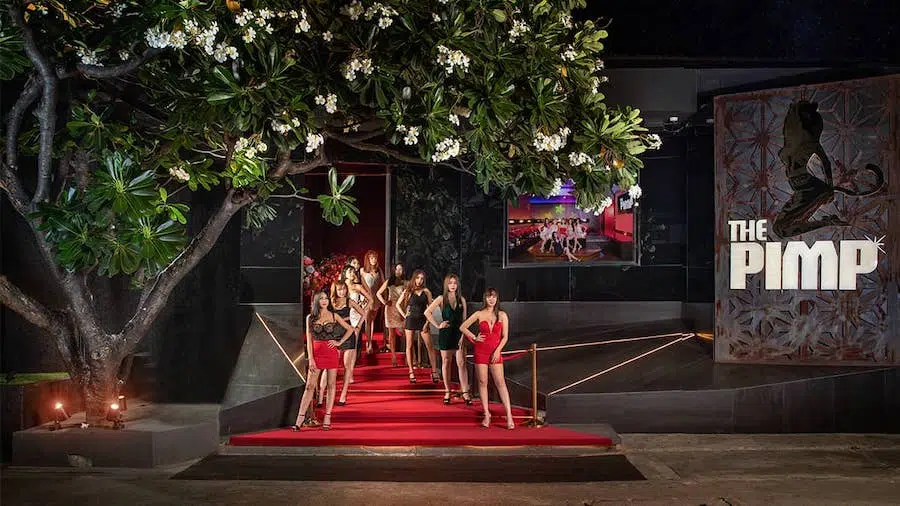 KTV bars provide an exclusive experience with world-class services.
They are Bangkok's hidden gems but they are also getting increasingly popular. There are quite many now and spread sparsely across the entire city.
The best ones are mostly found on Phetchaburiroad, Huay Kwang and Ratchada.
Finding the right one can be daunting but it also depends on what style of KTV clubs you are looking for.
Some are quite old school while the newer ones look quite slick. The best areas with high quality KTV clubs are actually off the main strips of downtown areas.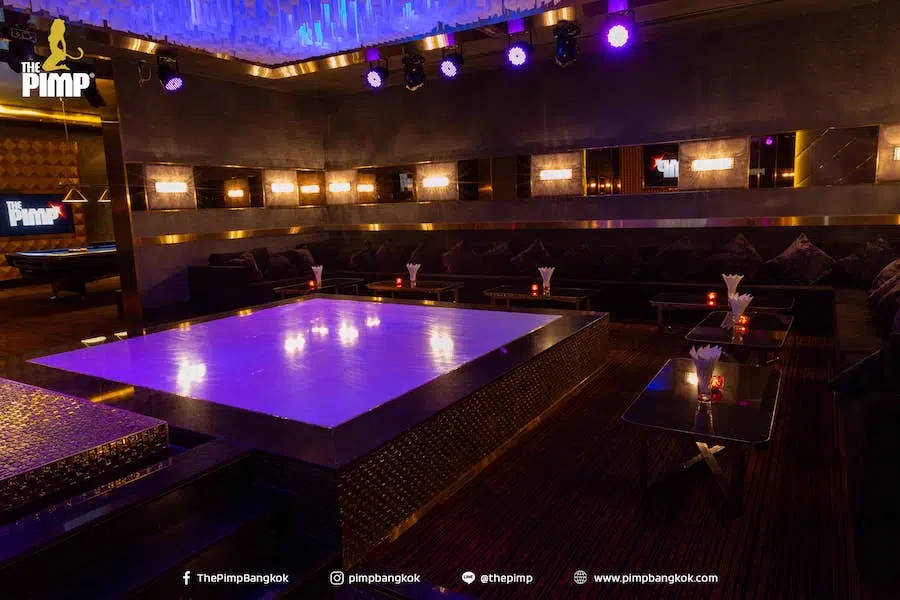 The PIMP and TopOne are two of Bangkok's best modern KTV spots.
We prefer The PIMP because:
They have the hottest KTV girls
They have the best equipment in private rooms (TV, karaoke, light and sound system…)
You can party in their VIP rooms as late as you want. You can literally party all night there.
Contact us to make a booking there.
And for more options, we made a complete list with more recommendations for the best VIP KTV bars and clubs in Bangkok.
For more local ones, check out this list of the 15 best karaoke and KTV bars with sexy hostesses by Bangkok nightlife.
Turn Your Place Into a Private KTV Club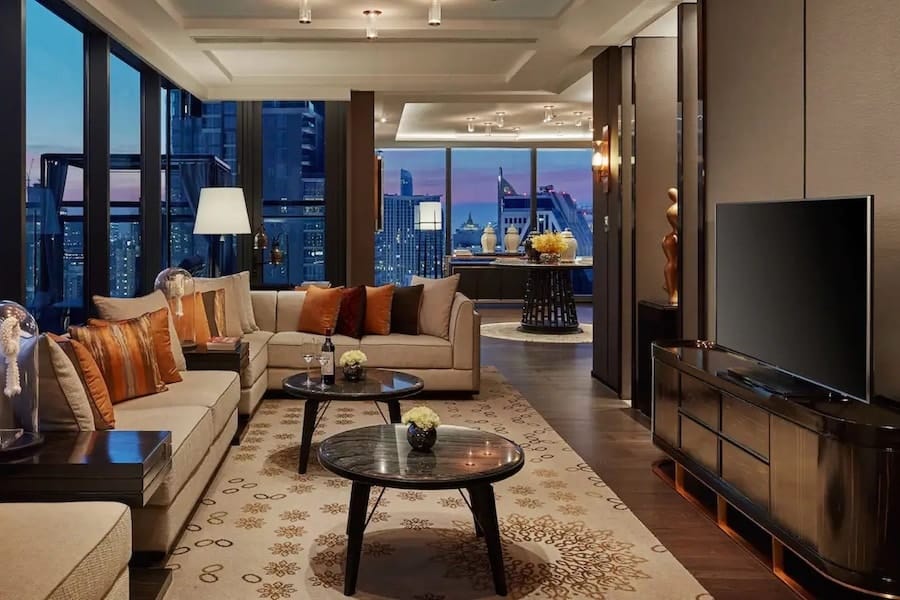 If for whatever reason, whether privacy or comfort, you have the option to turn your condo, villa, or hotel suite into a KTV.
That's something Party Bangkok can arrange.
We'll bring all the equipment and the hottest KTV girls to your place for a crazy private KTV party.
Contact our team now for more information and bookings.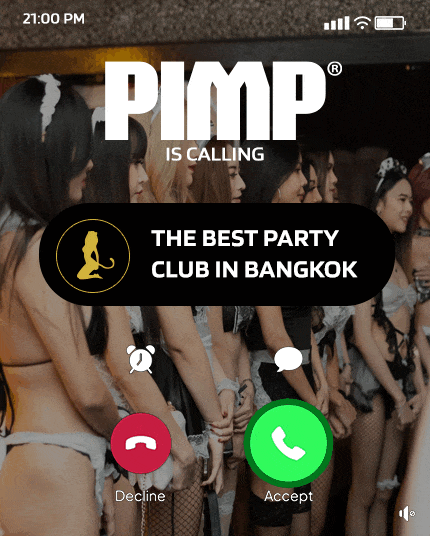 FAQ
Which country has the best KTVs?
While Japan and Singapore have world-class KTV lounges, the best KTVs with hot girls are in Thailand. The services and overall experience are unmatched anywhere else. Bangkok is one of the best cities in the world for an epic KTV party.
How much does a KTV cost?
The cost of KTVs varies quite a bit and depends on a variety of things. You have to pay for the KTV room, drinks, and girls. A KTV room can cost anywhere between 350 THB per hour to 2,500 THB (or more) per session THB depending on the popularity of the venue. For girls, the drinks usually start from 180 THB. It is always best to get the prices confirmed at reception so there are no surprises later.