Thailand is known worldwide as an incredible destination for parties and nightlife.
Sure, it has a strong culture, diverse food and magnificent scenery, but you just cannot ignore its wild side.
From hip VIP nightclubs to posh pool clubs and crazy beach parties, Thailand has all you need to have unforgettable and legendary experiences.
But where are the best cities and places to party in Thailand?
Here are our 7 picks to get you started.
Bangkok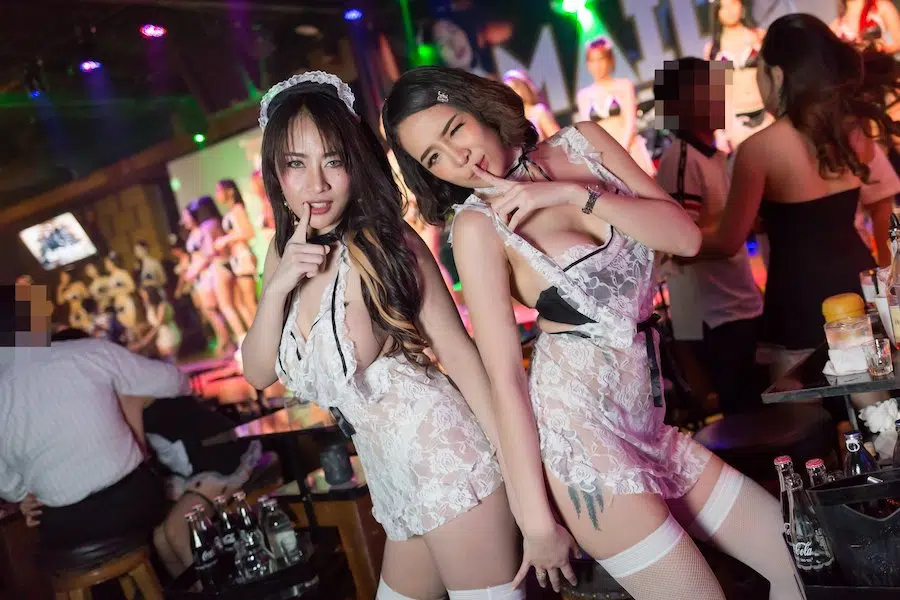 When it comes to nightlife, Bangkok is not only one of the best cities to party in Thailand, but quite possibly in the entire world.
Millions of people flock to Bangkok each year to experience its bustling atmosphere.
One of the reasons for this success is It has something for everyone – whether you fancy a cocktail at a swanky rooftop bar, a bucket of local whiskey and soda on the streets of Khaosan, or a private party with the hottest Thai girls at a VIP gentlemen's club.
But wait, there is a lot more Bangkok has to offer. In this city, you will also find plenty of epic boat and pool parties, clubs, bars, and popup markets with live music and so many music festivals, you don't know what to do with it all.
To experience the best of Bangkok's nightlife, read our detailed guide or contact us today and let our team help you plan your trip or party in the incredible city of angels.
Pattaya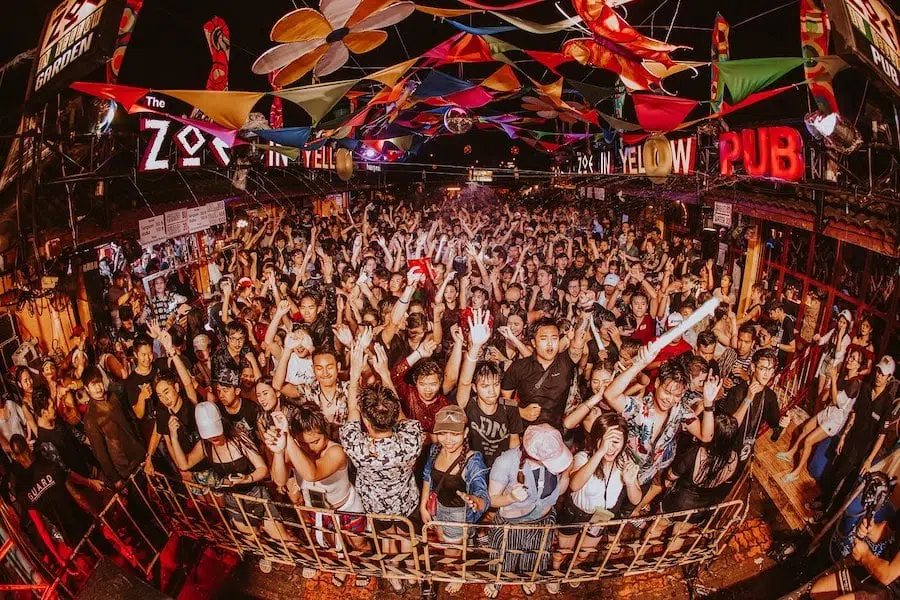 Another central party destination of Thailand is Pattaya, a coastal city on the country's eastern Gulf. Being just 2 hours drive from Bangkok, Pattaya transformed into sort of like the Vegas of Thailand.
Men and women often choose Pattaya for their bachelor parties or to just get away from the urban jungle of Bangkok and party by the sea.
It's beach road and walking street are notoriously known for debauchery as the streets are lined with gogo bars and clubs. Every corner and soi has something waiting for you to make your night a memorable, with sexy girls and erotic shows everywhere.
Outside of Walking Street, Pattaya is also the most affordable place in Thailand to arrange a private yacht party or gather your friends at a luxury pool villa for an amazing private party with hot local bikini models.
Our guide of Pattaya nightlife shows you in detail where to party in the city, and what's possible for private events in the area.
Phuket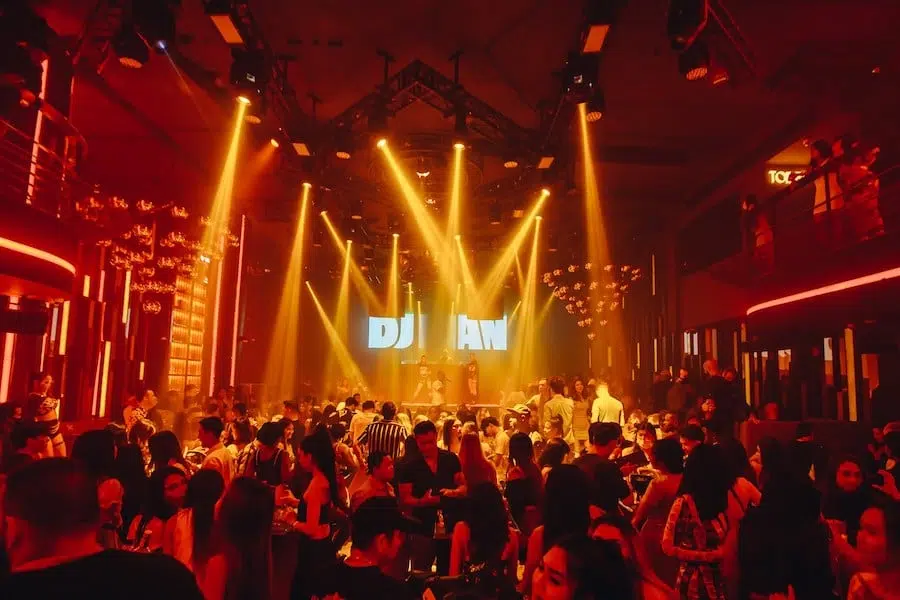 Phuket has always been another great party destination in Thailand. Airplane tickets to this island are quite cheap, making it a popular holiday getaway for international travelers as well as locals party goers.
The most popular nightlife spot in Phuket is Patong (Bangla Road in particular) with its plethora of clubs and bars but there are also other excellent places for a night out.
In Phuket town for example, you will find plenty of expat drinking holes and trendy bars. For a more local experience, head to one of the big clubs playing EDM or live music with cheap bottle services.
It's not just nightlife that is lively here. Plenty of beach clubs give an option for daytime partying and drinking as well.
There's even more to choose from if add to that the hundreds of luxury private villas available to organize private parties, or the large selection of super yachts you can rent for incredible boat parties.
Chiang Mai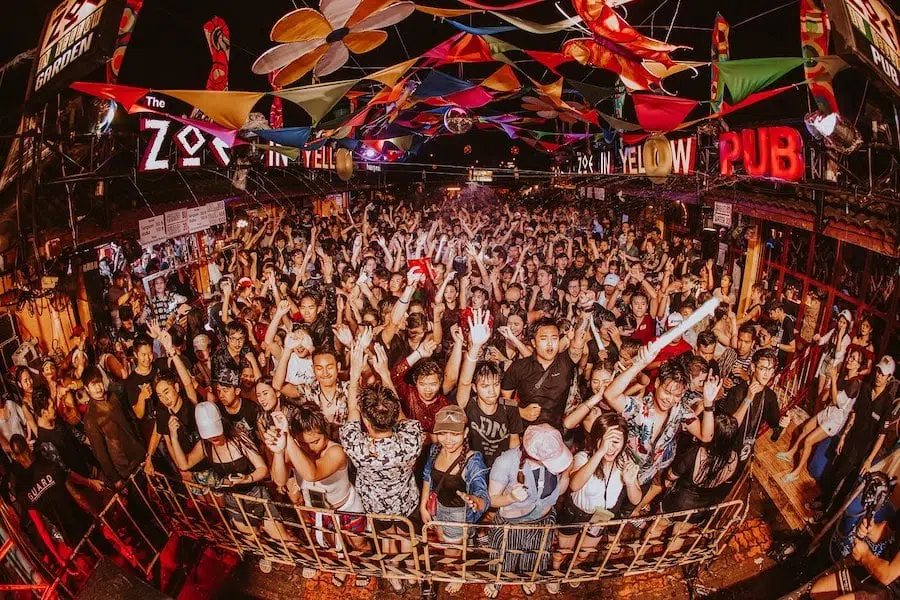 The nightlife in Chiang Mai is not as busy as Bangkok or Phuket but there are some places that you can have a pretty fun night out and meet some cool new people.
One of the hotspot is Zoe in Yellow within the walls of the Old City.
This indoor/outdoor venue is known for throwing some epic parties with DJs spinning hip-hop, techno, reggae, and everything in between.
Or escape the touristy trail of the old town and head over to Nimmanhaemin Road, which is lined with trendy cafes, bars and clubs. It's a great place to hang around or party.
Chiang Mai is the ideal party destination in Thailand for those who want a balanced trip with cultural activities, plenty of beautiful gateways in nature, and a ton of events and parties.
All while still having the possibility to party late into the night, whether it's at a cocktail bar, at a gogo bar, or one of the big EDM clubs in the city.
Koh Samui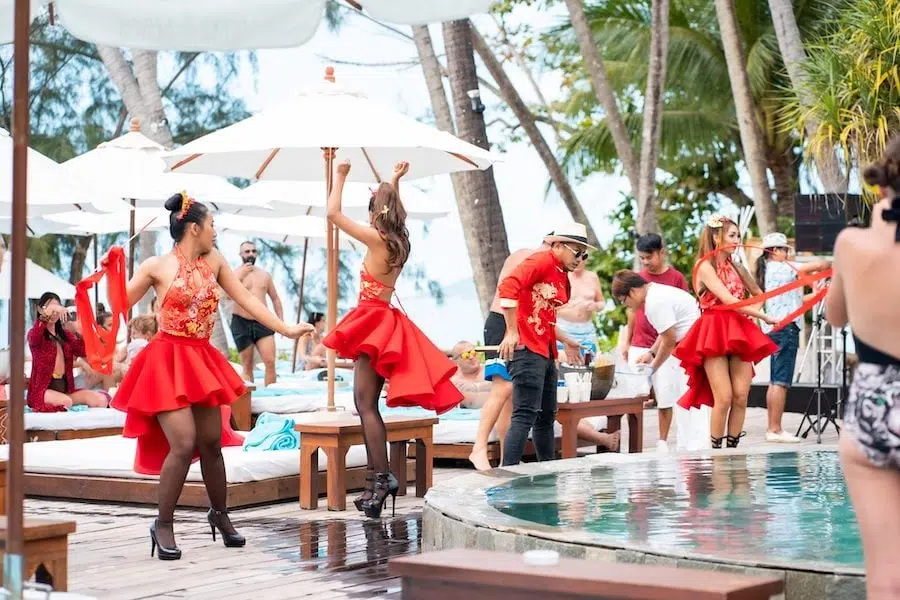 While Koh Samui may not have the renowned Full Moon parties of Koh Phangan, it does, however, have its own exciting level of day and nightlife.
From sunset to sunrise and back to sunset, the island is always beaming with diverse parties.
Chaweng beach especially is packed with bars that hold some of the craziest parties in the country.
Head on over to ArkBar to see what we are talking about. You will also find a few upscale beach clubs across Samui for incredible immersive experiences.
Another place that attracts lots of visitors is Coco Tam's, a beach bar on Bophut known for delicious cocktails, lively music and nightly fire shows.
Let's just say you'll have options to both party and relax in Koh Samui.
Koh Phi Phi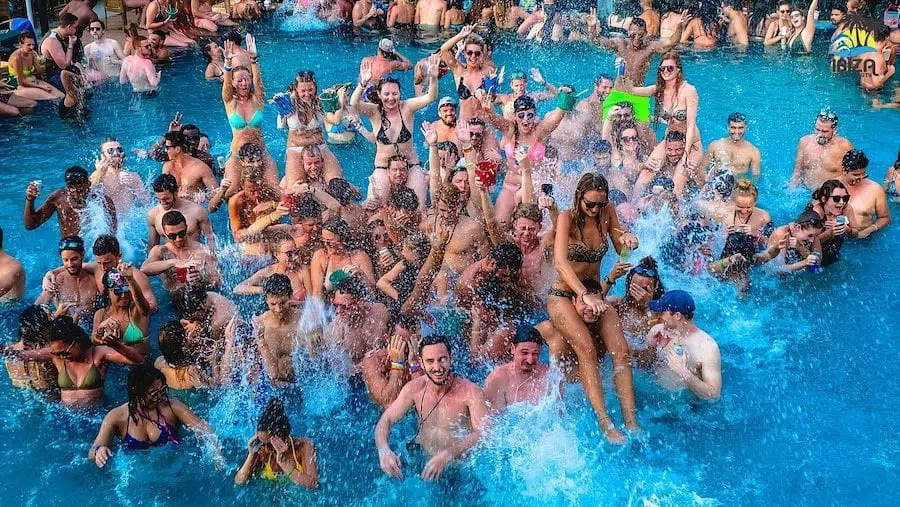 Phi Phi Island is one of the best party islands in Thailand. It's small and easy to get around by foot from one end to another.
There are tons of beach bars sprawled across the island, each offering something a bit different. Some do a laid back ambiance while others are far more energetic.
The most iconic bars here are Ibiza Beach Club, Carlito's, Slinky Beach Bar, and Apache.
The tiny island is also the starting point of some of the biggest booze cruises in Thailand.
Whatever your vibe, there is a party scene for you at Koh Phi Phi.
Krabi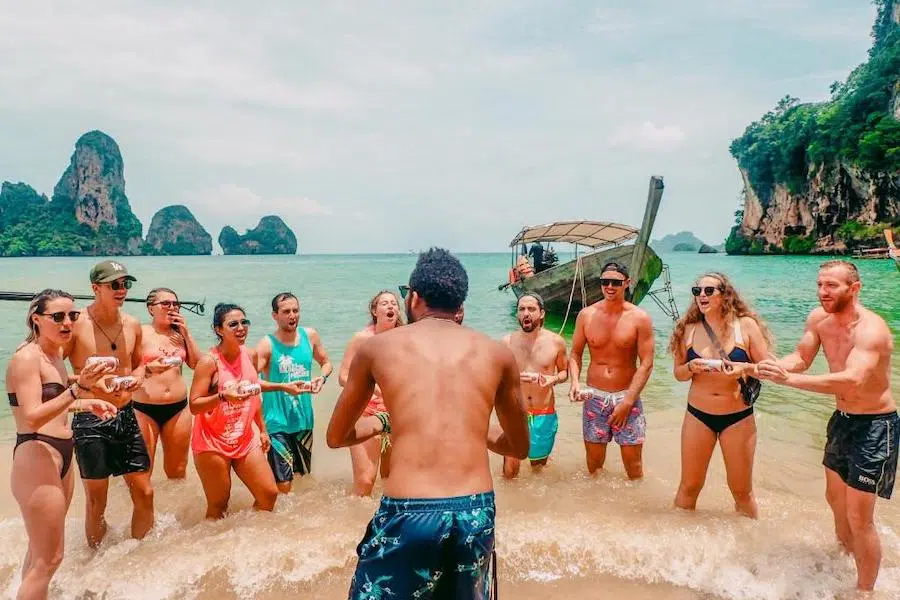 Very few people consider Krabi when they think of partying in Thailand, but you will be surprised.
It actually has a pretty decent nightlife. It is a lively, vibrant coastal city filled with charming bars, nightclubs, and even a few ladies bars.
Ao Nang beach and Railay Beach are two of the best areas where you can have an exciting night out with friends.
Both areas have a good nightlife filled with everything from cocktail bars to late night joints with live music and DJs.
Book a luxury pool villa in Krabi, bring a few bikini models with you, and go hit the best bars and beach clubs on the islands for a memorable holiday trip.
FAQ
How much do you need for a night out in Thailand?
Thailand has everything for every budget, the same goes for its nightlife. Plan between 1,000 and 2,000 THB for a nice night out in Thailand, but there's really no limit to how much you can spend if you want to go for the most VIP options.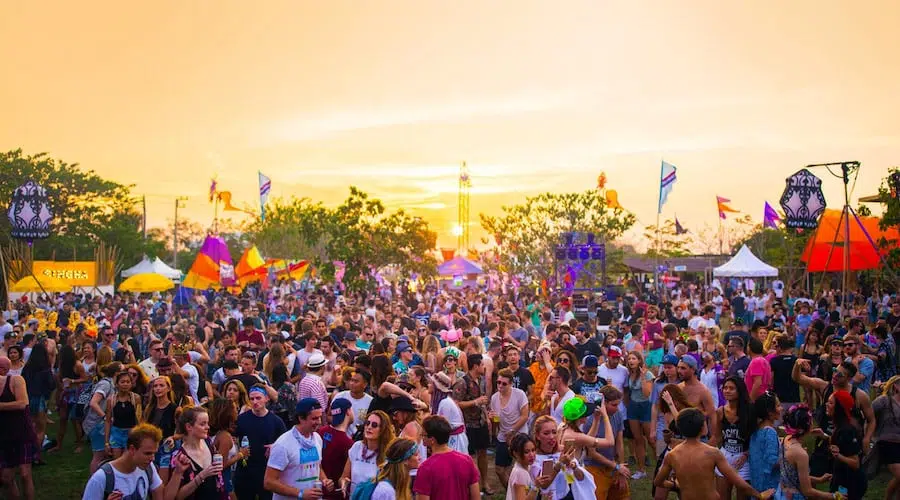 Let Us Show You The Best of Thailand Nightlife
Need help to plan your party trip to Thailand?
Contact Party Bangkok today and let our team build the perfect itinerary and package for you.
From accommodation to private parties, we help you get the best experience and make the most of your time in the ecstatic land of smiles.
And if you want more guides like this one to prepare your trip, read our list of 13 things to avoid in Thailand (with alternatives).