Everywhere you look in Bangkok, there are beautiful women.
It's the paradise for single men and the easiest place in Thailand to meet girls.
Of course, you can always meet girls online in Bangkok, but why spend time and money on dating apps when there are thousands of single girls waiting for you in the city's top VIP clubs?
As long as you know where to go, you'll have no problem meeting the hottest girls in Bangkok.
And for that, today is your lucky day.
As we have a lot of experience with this topic, we put together for you a list of the 7 best clubs where you can easily pick up girls in Bangkok.
The PIMP Bangkok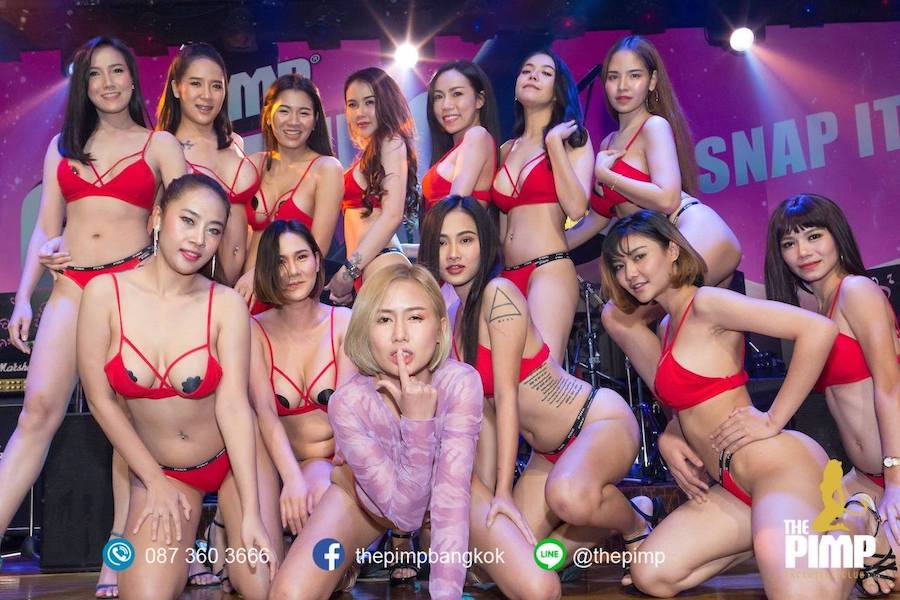 It's undeniable The PIMP is the club in Bangkok with the hottest women.
Imagine that hundreds of young Thai girls are waiting for you in the club in their sexy outfit, bikini, or lingerie.
All you have to do is book a VIP table or a private room and you'll get an overwhelming number of girls ready to party with you (and more if you play your cards right).
Contact us if you need help to book a VIP table or private room there.
The PIMP makes picking up girls in Bangkok as easy as it gets.
TopOne Club Bangkok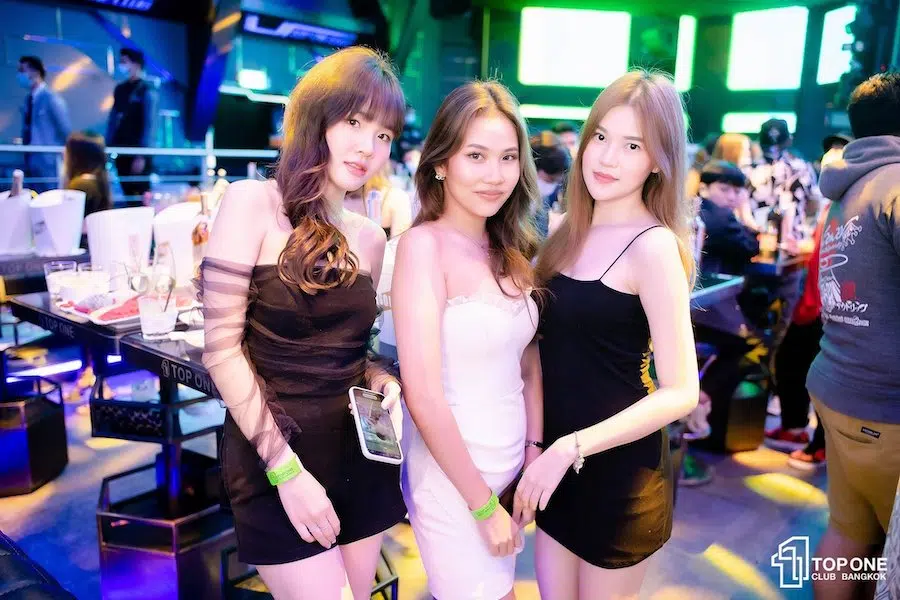 This huge new nightclub in Ratchada (about 15 minutes north from Bangkok city center) welcomes hundreds of clubbers every night.
And among them are some of the prettiest Thai girls you'll meet in Bangkok.
Not bar girls, escorts or freelancers, but just regular girls who want to have fun.
TopOne is even popular among Thailand's top models and net idols, and it's not rare to see them at the club.
Book a table at VIP, order premium bottles and buy drinks for the girls you like, or just invite them to your table.
However, most of the girls there only speak Thai.
So if you need someone to help you translate, let us know.
Route66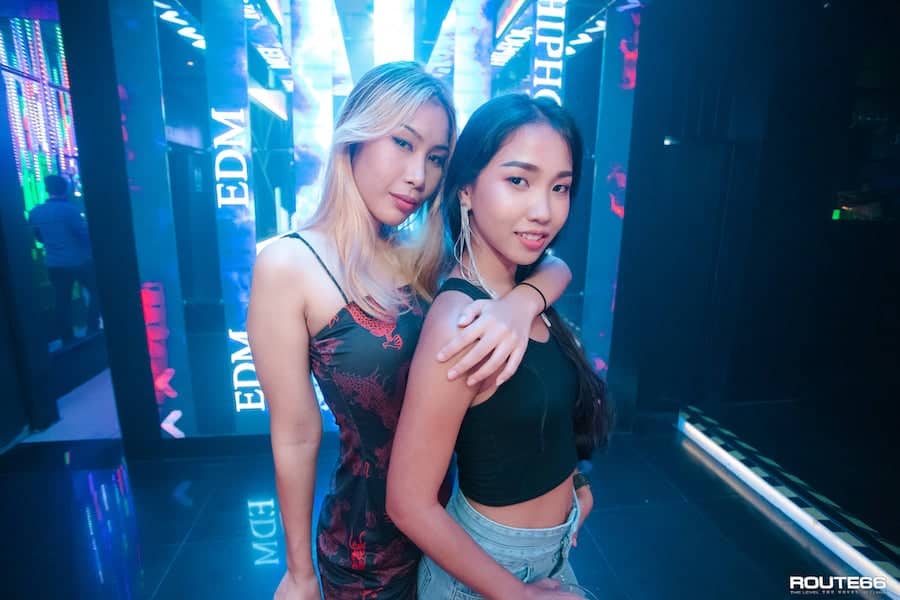 Of the two main nightclubs in RCA (Route66 and Onyx), Route66 is the one with the most approachable girls.
Among the hundreds of girls partying there every night, there are many students who want nothing more than to practice their English with a cute foreigner. And maybe more.
Reserve a table in the EDM room to have all the odds on your side. And start handing out shots to the pretty girls around you.
Levels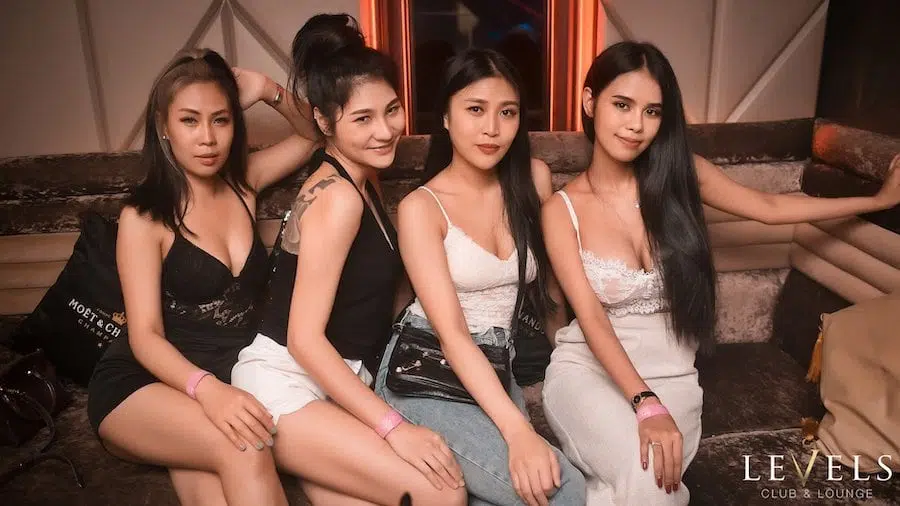 Levels always have a lot of pretty girls hanging around.
Of all the clubs in Bangkok, Levels is probably the easiest place for expats and tourists to meet Thai girls.
Sukhumvit soi 11 is a nightlife hub for expats, and most of the women who go there speak good English and are used to hanging out with foreigners.
It's super easy to start a conversation with the girls there.
Again, just invite the girls you like to your VIP table and the rest should take care of itself.
Insanity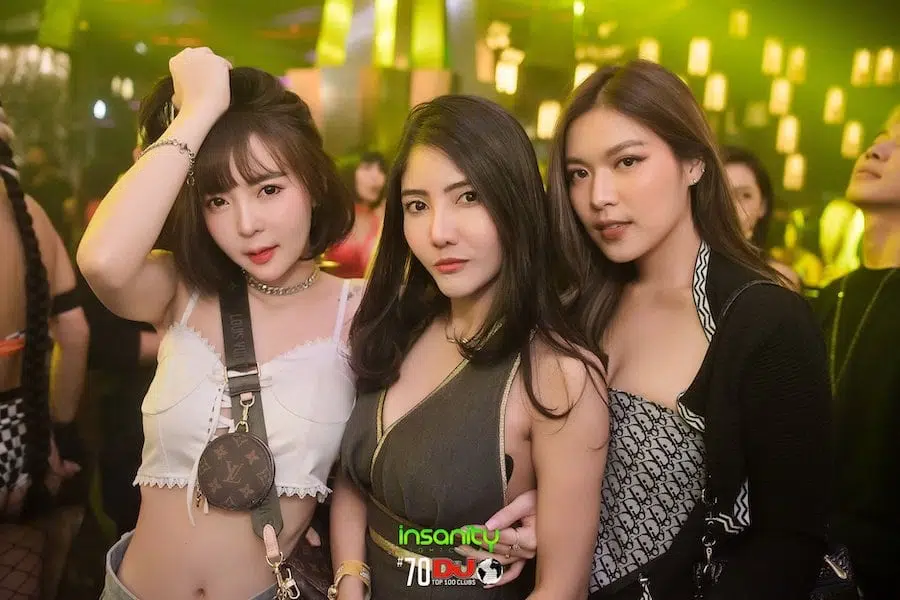 Just a few meters away from Levels is another top club in Bangkok (and ranked 64th best club in the world, according to DJ Mag), Insanity Nightclub.
Like Levels, it's not uncommon to find freelancers and escorts here, so don't be afraid to ask if you have any doubts about a girl's intentions.
That being said, the ratio of girls to guys in this club is completely insane. It's not uncommon to see 2 girls to 1 guy on busy nights.
Book the VIP tables next to the DJ to impress the girls and picking up girls will be a walk in the park.
Sing Sing Theater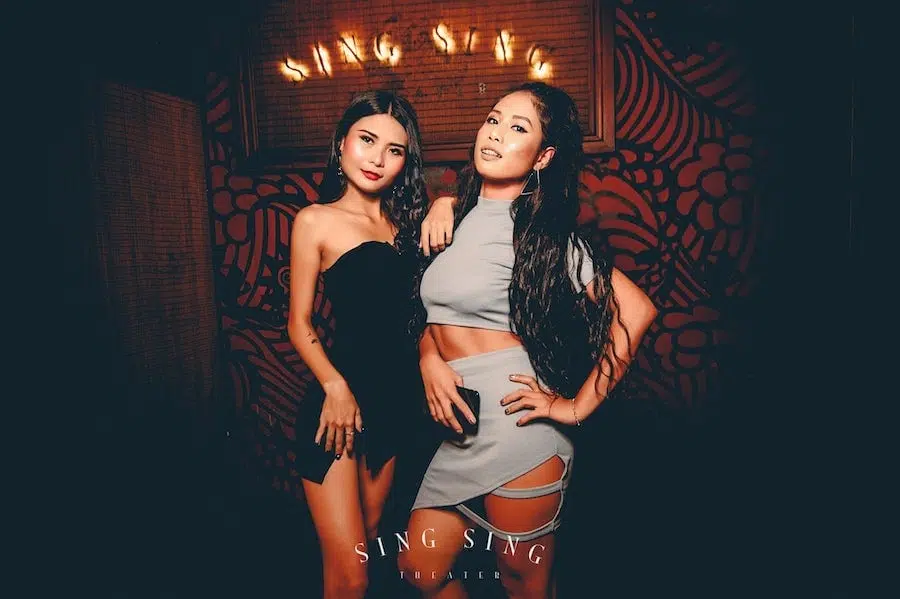 All locals know Sing Sing is where Bangkok's hottest girls hang out.
Like the two clubs above, it's full of pretty girls, but this is where the "Hi-So girls" (Thai girls from wealthy families) go out.
Hi-So Thai girls, European models, young Russian girls, rich and beautiful tourists – they all meet here at night. Almost all the girls there are model material.
Be prepared to be blown away.
VIP tables at Sing Sing are very limited, so don't forget to book in advance.
A simple bottle of vodka won't impress the girls there, so buy a magnum bottle of champagne if you want a chance to get the girls' attention.
Babyface Superclub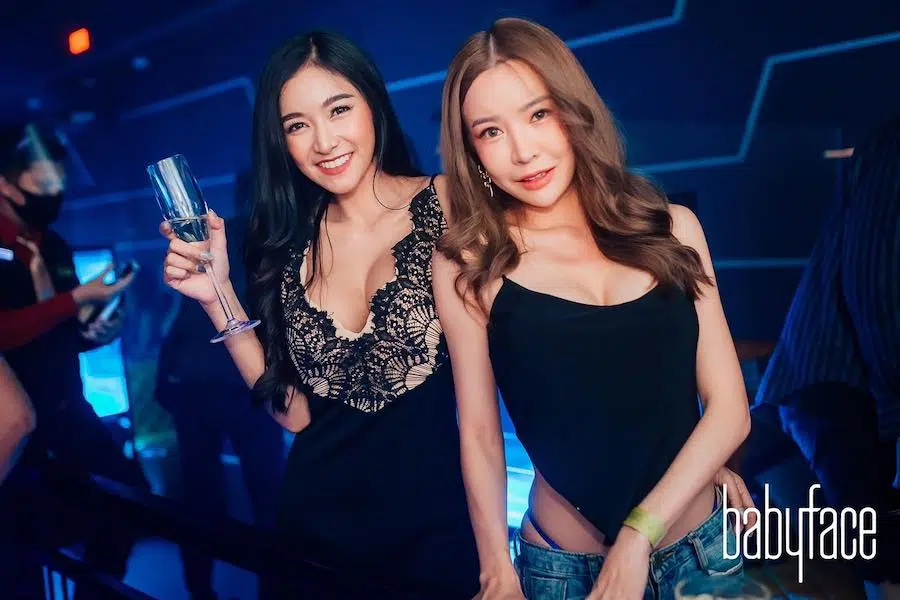 This massive new nightclub in Ekamai is packed with hundreds of people every night, even on weekdays.
The girls at Babyface are pretty, fun and love to party hard all night long.
Like at Route66, it's rare to see foreigners there, so you'll need to practice your Thai.
Get hooked on the loud EDM and house music and be ready for a wild night.
Book a table now and you'll get a chance to meet some of the hottest babes in Bangkok.
Book The Hottest Girls In Bangkok For a Crazy Time
If you don't have time for flirting or dating, but you are looking for sexy companions to spend time with, we have just the thing for you.
Our Thai party models are the perfect girls for a memorable time in Bangkok and to keep your company during you whole stay in Thailand.
They're smoking hot, always ready to drink shots, and their playful attitude will make all the guys jealous where you go.
Book the best girls in Bangkok with us for a wild night out, a private pool party, a yacht party, a sexy party in your hotel suite, or else.
Or explore the city with Bangkok's hottest women.
We can also get you a sexy tour guide to show you around the city, translate when needed, and help bring Bangkok's hot chicks to your table in the clubs.
Check out our female tour guides.
You don't need to run all over Bangkok hunting the beautiful girls. Let us do the work for you.
FAQ
How To Meet A Thai Girl in Bangkok?
Go to one of the club we listed in this article, get a VIP table and start offering drinks to girls you like. Girls are usually very open in Bangkok, especially in these VIP clubs. The rest should be easy from there.
Where To Pick Up Girls In Bangkok?
The best clubs to pick up girls in Bangkok are The PIMP Bangkok, TopOne, Route66, Levels, Insanity, Sing Sing Theater, and Babyface Superclub.