Whenever we do a list of the top 10 clubs in Bangkok, Sing Sing Theater always has to be up there.
Why?
Because there is something really unique and special about this nightclub.
When you push the doors of the club, it's like you're entering a new world.
Let us explain to you just how special and unique it is.
What You Need to Know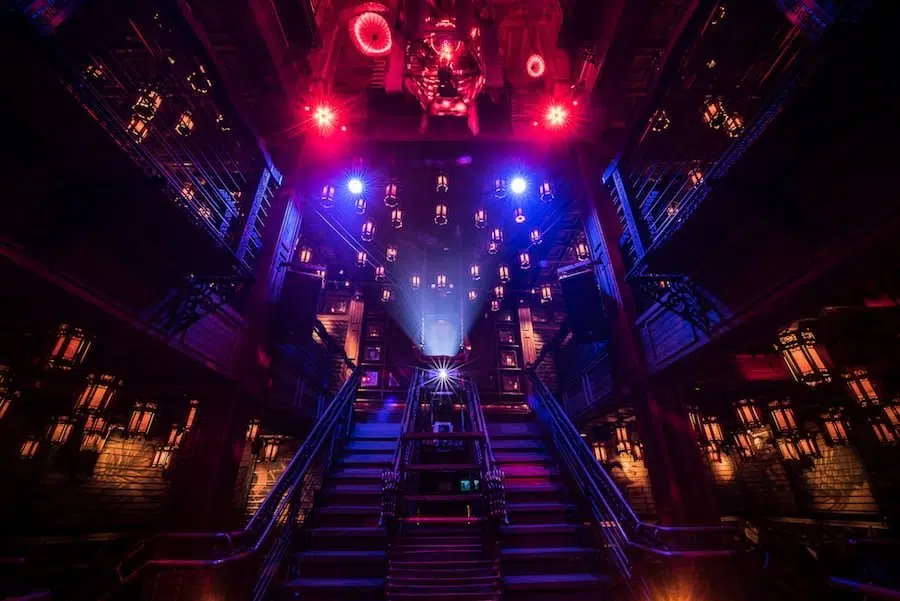 First, we can guarantee you that you've never seen a club like Sing Sing Theater.
The club's design is out of this world.
It's not a club like any other you've ever been to before.
The decoration, the dancers, the lights, and more.
Everything is well thought, and it's a refreshing approach to clubbing in a world where big EDM clubs tend to all look the same.
The club was designed by Ashley Sutton, the creative mind behind Iron Balls distillery in Ekamai, Maggie Choo's in Silom, and other uniquely designed locations throughout Asia.
He's got a touch that brings fantasy to everything he touches and will make you forget you're in Bangkok.
It looks like an old Chinese theater where people smoked opium while watching erotic dancers.
But Sing Sing is not all about design.
It is also popular for its beautiful crowd.
The club attracts expats, tourists, and locals, but mostly classy and wealthy people.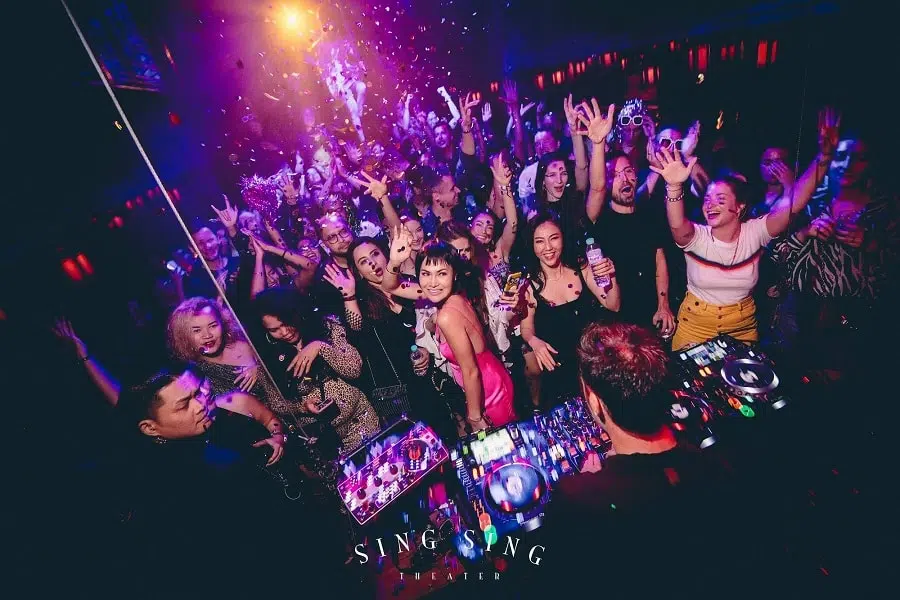 That's where you'll meet some of the most beautiful women in Thailand, every night of the week.
And the music is incredible too.
You got to love their unique lineup of artists, playing all sorts of music, from house to nu-disco as well as hip-hop and EDM.
Finally, you have the events.
They always push the limits of what's possible in terms of decoration, atmosphere, and performers.
If you haven't been to one of their exceptional events, make sure you keep an eye on their calendar so you don't miss the next one.
It's truly one of the most unique places to party in Bangkok.
As for the regular events, you have hip hop by Bangkok Invaders on Tuesdays, ladies' night on Thursdays, and a different international DJ every Wednesday.
The Secret Room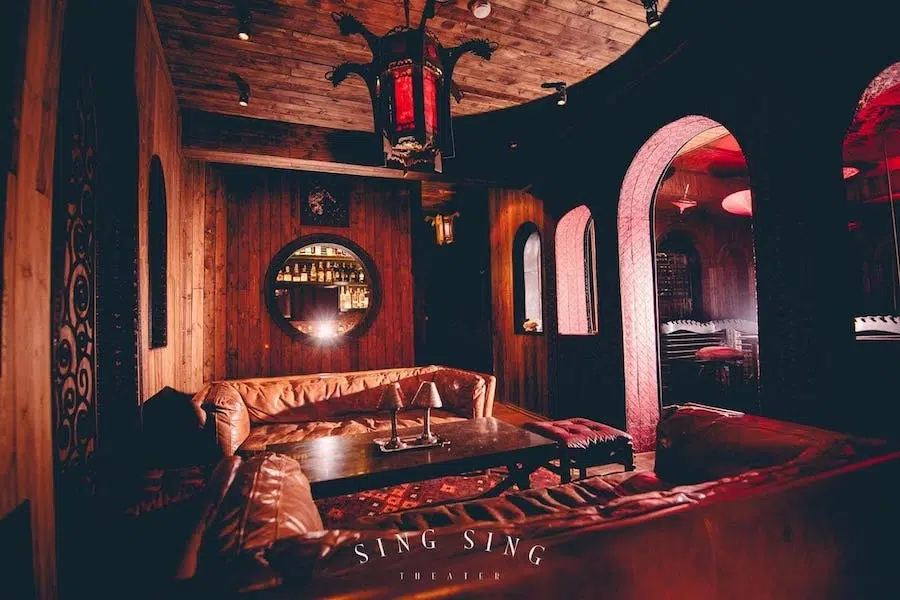 Did you know that Sing Sing Theater had the 3rd floor with a secret room that oversees the rest of the club?
Neither did we until recently.
And you know what's cool about it?
This private room can be booked for exclusive parties and events.
In other words, you can have your own private party with complete privacy and enjoy the atmosphere and the energy of one of the best clubs in Bangkok, with nobody seeing you!
Let us tell you more about this place.
First, you need to make your way through a secret entrance that only you and the staff have access to.
After going up to the third floor, you find a hidden room with everything you would have in the rest of the club, but only for you and your friends.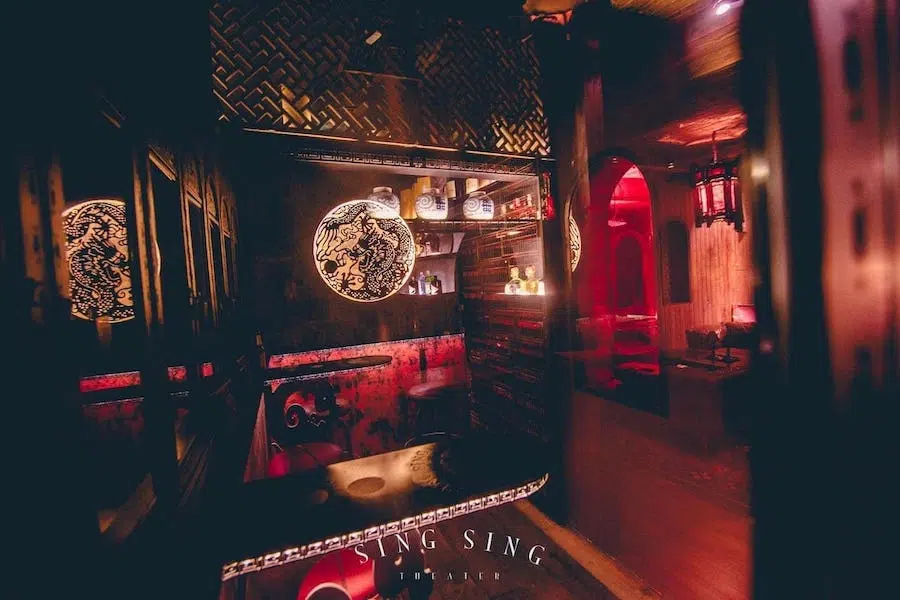 In this secret room you have your own bar that comes with a private bartender and waitress, your own toilets, and even your own private smoking room where you can enjoy a nice cigar paired with aged rum.
But the best part of that exclusive area is the small balcony from which you can see the rest of the club, without being seen.
Regarding the capacity, the secret room can hold up to 20 people.
Perfect for an intimate private event with your friends or business partners.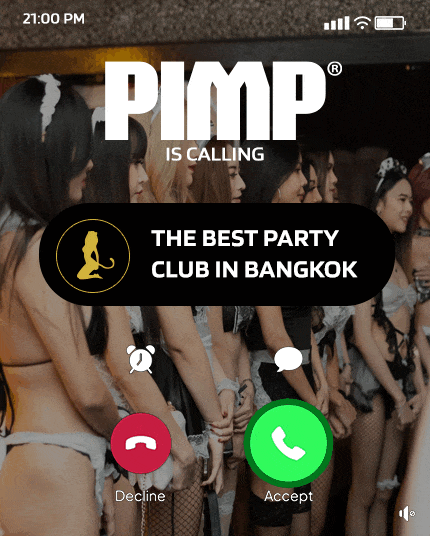 Prices and Bookings
The entrance is free at Sing Sing.
Expect to spend at least 3,900++ THB for a bottle and 275++ THB for a drink.
Keep in mind that all their prices are subject to a 10% service charge + 7% VAT (hence the ++).
Don't forget it when you're about to buy a bottle, or you might be surprised when the bill arrives.
Here's Sing Sing Theater's menu.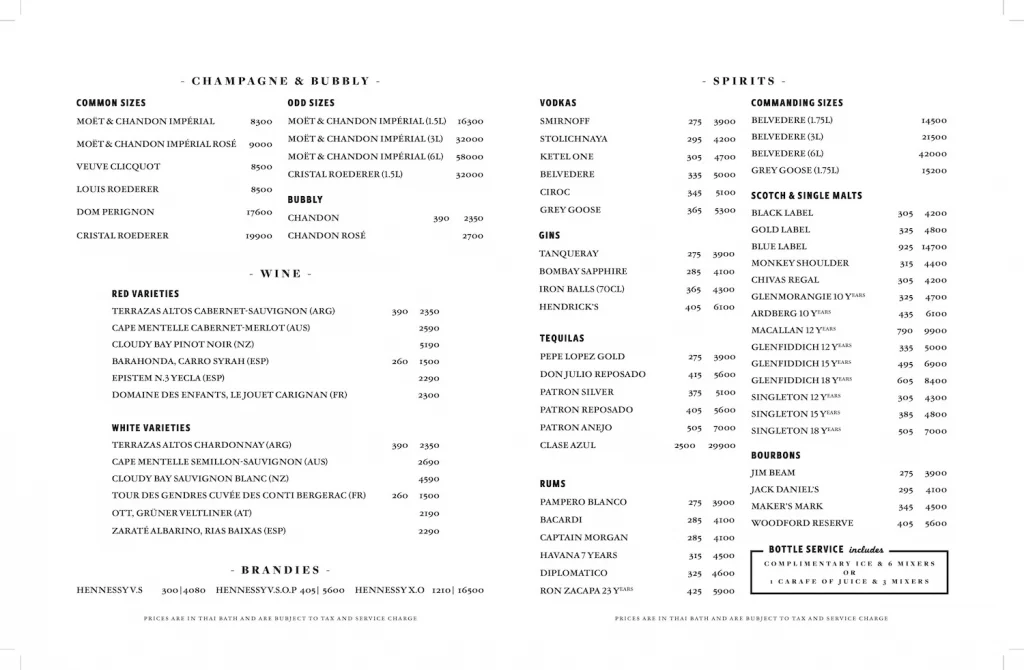 Also note there is a really limited number of tables at Sing Sing, especially for large groups, so it's always better to book in advance.
No deposit is required, but you will have to show up before 11 PM, or they'll give your table away.
You can check our website for more details about VIP table bookings or send us a message now.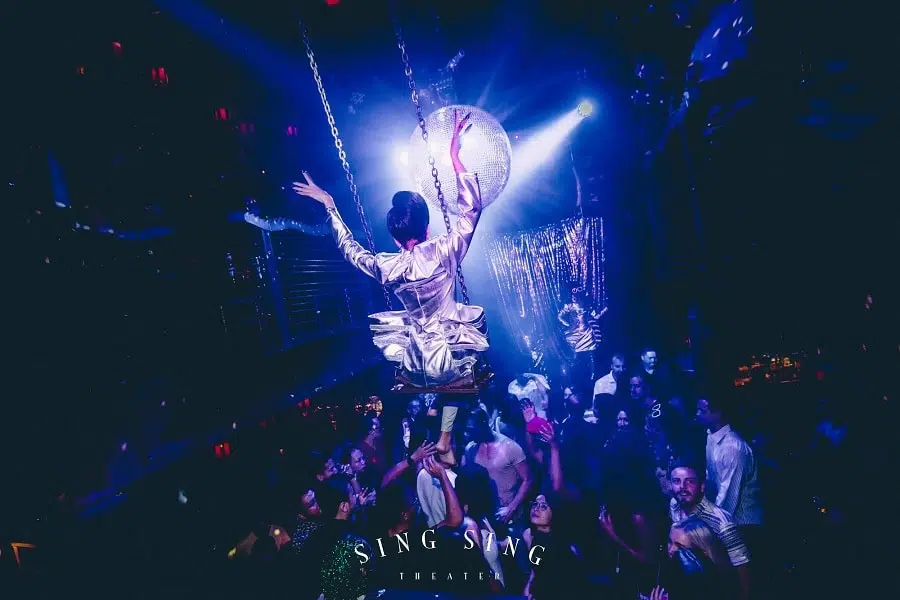 About Sing Sing Bangkok
Follow Sing Sing on Facebook and Instagram to see their upcoming events and latest promotions.
Cover charge: Free
Bottle price: Start from 3,900++ THB
Music: House, Hip Hop, EDM
Crowd: The perfect balance of Expats, Foreigners, and Thais
Opening hours: Every day from 7 PM until 3 AM
++ means the price doesn't include service charge (10%) and VAT (7%)
FAQ
What is the entrance fee at Sing Sing Theater?
There is no entrance fee at Sing Sing except on nights when they bring international DJs.
What is the dress code at Sing Sing Theater?
You can't wear flip flops, shorts, tank tops or open shoes at Sing Sing. They're pretty strict on the dress code at the entrance.
How much cost Sing Sing Theater?
Prices at Sing Sing Theater start at ฿270++ for a standard drink, ฿230++ for a beer, and ฿3,900++ for a bottle (++ mean that prices are subject to 10% service charge and 7% VAT).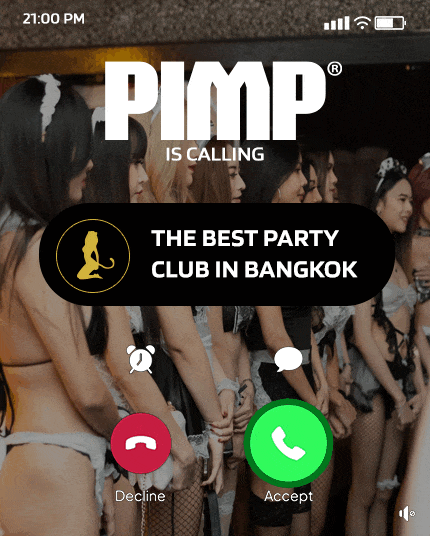 Other Nightclubs in Bangkok you're Gonna Like
What else do you want to know about Sing Sing?
Contact us today for more information and bookings.