Babyface Is Temporarily Closed
Check our list of the top nightclubs in Bangkok.
Ekamai and Thonglor are more than ever at the center of Bangkok nightlife with the arrival of a new club, Babyface Superclub.
This new exciting venue is all about Electronic and EDM music and is quickly becoming one of the go-to clubs for young and attractive Thais.
But if you haven't got a chance to try it yet, here's everything you need to know about Babyface.
What You Need to Know
In short:
You need to be 20+ to get in, like any other club in Thailand.
The entrance is free, you can pop in and have a look around before you decide to get a table or a bottle.
They have really friendly staff, especially in the VIP area. Expect the waiters and security to take good care of you.
They have both "cheap" bottles and expensive packages. Like Barbarbar or Route 66, you have the option between spending big, or not.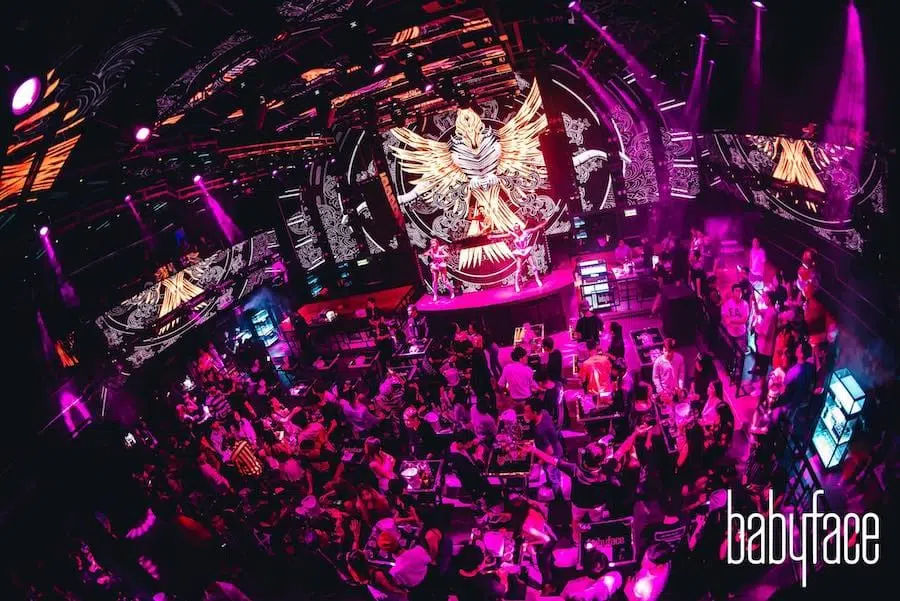 Babyface Bangkok is one of these big clubs where all the eyes are turned to the DJ.
It has a great design with LED panels all over the place that brings a special vibe, but the entertainment or service isn't as good as other clubs like Onyx.
On the other side, their prices aren't as high either (at least for now).
What's special about it?
The design is by far what sets Babyface apart.
You have walls covered with LEDs that transform the club into a massive psychedelic experience.
The VIP service is one of the best you will find in town, and even though the liquor packages aren't cheap, the experience is worth it.
What music do they play?
Babyface DJs mostly play electronic music and EDM with a bit of house and techno.
Not so much of commercial music but rather something closer to what you will find in music festivals.
Who goes there?
Mostly young Thais and Asian tourists. You're not gonna see many western faces around.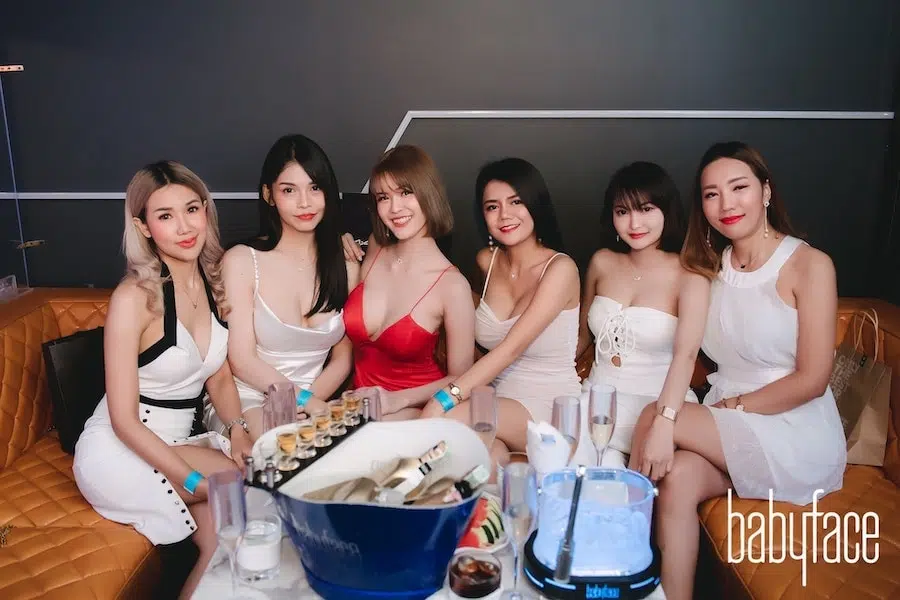 What's a good time to go?
The club usually gets busy around 10pm and the party sometimes keeps going after 2am.
But between 10pm to midnight is the best time to get there, especially if you don't want to wait to get a table.
Do they serve food?
Like most Thai clubs, they have a nice food menu where you will find Thai food, fried finger food, and fruits.
But if you want to have a proper dinner, there are 2 really good restaurants at the right of the club (Korean BBQ and Thai/Isaan food).
Prices and Bookings
The entrance is free, and the price for bottles start from ฿2,800.
For VIP tables, they offer packages starting at ฿14,900.
That's similar to what you will find in other clubs in Ekamai.
Contact us for more information and VIP bookings over here.
The place has plenty of VIP and standing tables, but as usual, we recommend making a booking if you have a large group or plan to arrive late.
Regarding the payment, all VIP bookings need to be paid in full by bank transfer to be confirmed. That's something we can handle for you if don't have a local bank account.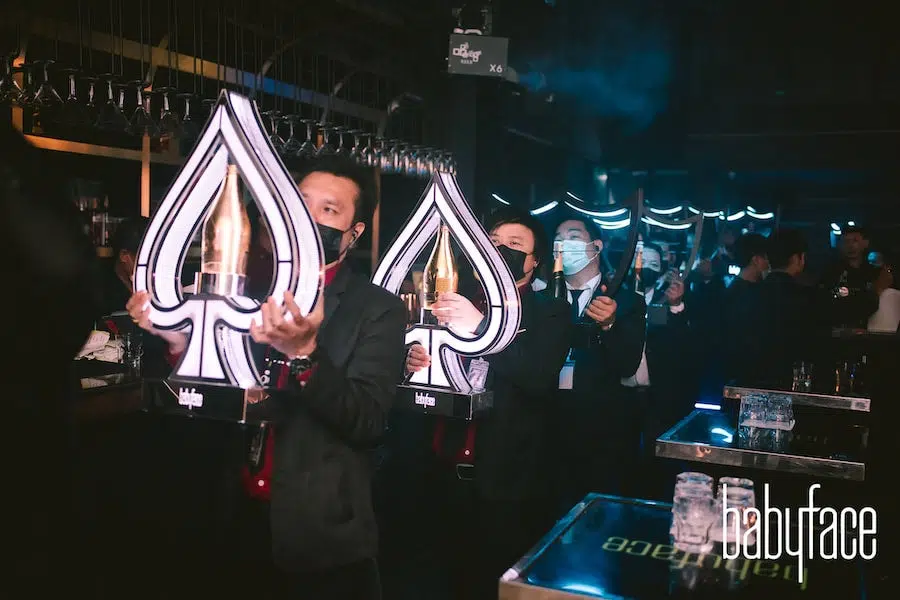 About Babyface Superclub Bangkok
Check Babyface website and social media to stay up to date with their latest events and special offers.
Cover charge: Free
Bottle price: Start from ฿2,800
Music: EDM, House, Trance, Techno
Crowd: Young Thais and a few Foreigners
Opening hours: Every day from 9pm to 2am
FAQ
What is the entrance fee at Babyface Superclub?
The entrance is free at Babyface every night except on special nights when they bring international DJs.
What is the dress code at Babyface Superclub?
The dress code of Babyface is pretty simple, you can't wear flip flops, shorts, tank tops, or open shoes.
Other Nightclubs in Bangkok You're Gonna Like
You can read more about the best clubs in Bangkok here.
Any questions regarding Babyface Superclub?
Contact us today for more details about bookings.