Krystal Is Permanently Closed
Check our list of the top gentlemen's clubs in Bangkok.
Krystal Exclusive Club is clearly the best gentlemen club in Thonglor, Bangkok.
With a beautiful interior, hundreds of young and hot Thai girls, the biggest Thai artists, and plenty of luxury VIP rooms for private parties, Krystal Club in Thonglor 25 has quickly seduced wealthy and famous party goers, and it's easy to understand why.
What You Need To Know
Men go to Thai gentlemen clubs to party with the hottest girls, and Krystal delivers on that with some of the most beautiful girls in Bangkok.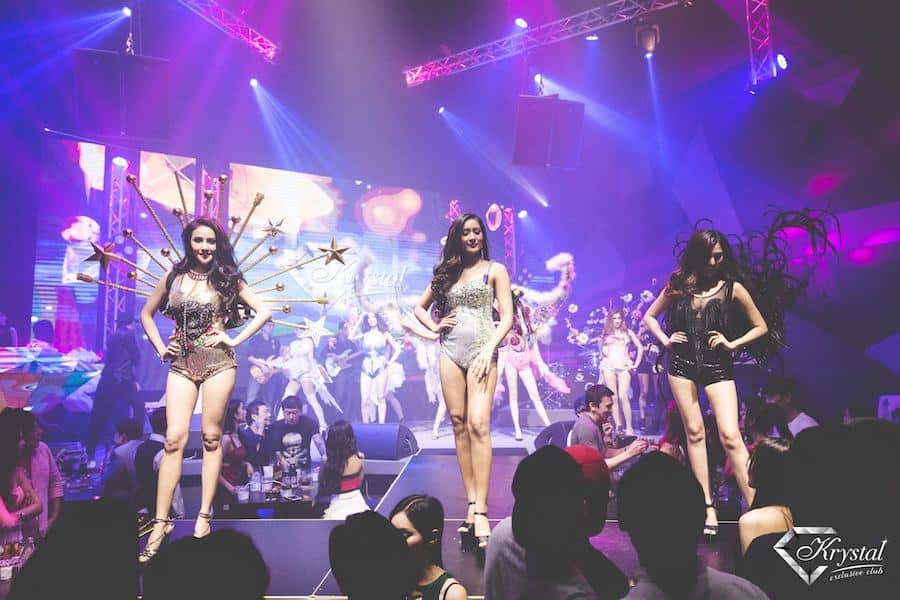 Any night of the week it's at least 200 girls, and up to 500 on the busiest nights, who perform shows on stage, and drink and party with the guests at their table or in VIP rooms.
And the club knows how to make these girls look super hot with beautiful high-end dresses, bikinis and hot lingerie.
But what sets Krystal lounge apart from the other gentlemen clubs in Bangkok is their lineup of incredible local and international artists.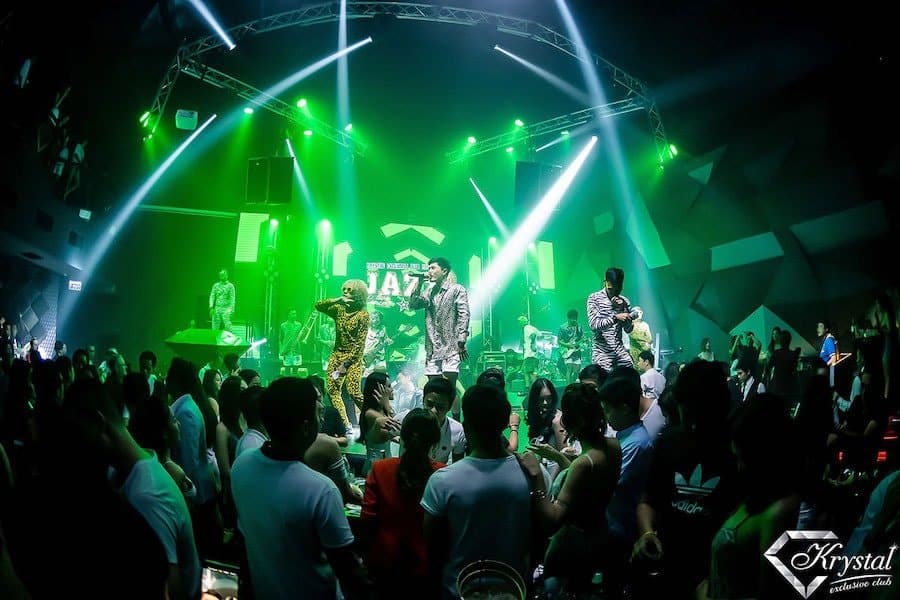 From Thaitanium to The Toy, or even the Ukrainian DJ Juicy M, the club spares no expense to bring the best talents to entertain their members.
The club also has amazing themed nights when the girls put on costumes and perform special shows on stage.
Whether they organize a party on the Avengers Endgame or Spiderman, the outfits, the girls, and the shows are always incredible.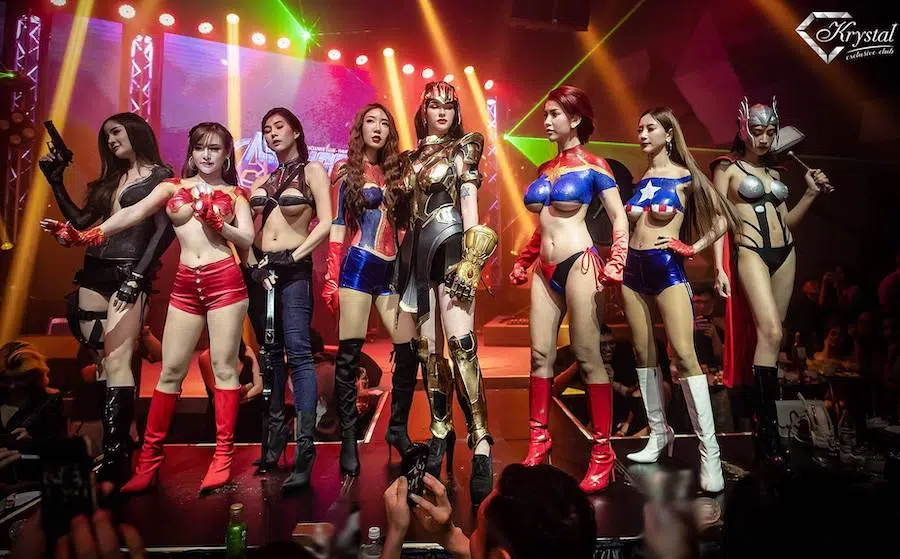 The club also offers a large selection of cozy VIP rooms, all equipped with a karaoke system and a TV connected to the internet to play your favorite songs.
Like other gentlemen clubs in Bangkok, they have different sizes of rooms which can fit from 4 to 100 people.
Each room comes with its own private waiter, and most importantly, offers complete privacy to party with the girls until late.
Prices and Bookings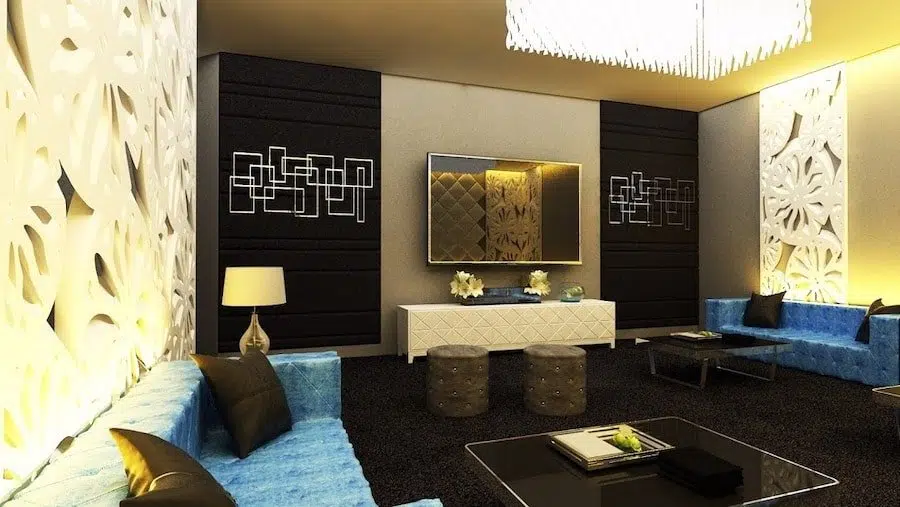 Krystal Exclusive Club doesn't require a membership to get into the club, but buying one gives you access to great deals on bottles and discounts on girls and drinks.
Memberships at Krystal start at ฿20,000 for 1 year and can go as high as ฿100,000, depending on the number of bottles and the brand you choose.
For premium bottles, the price starts at ฿5,000 for non-members.
If whisky is your thing, you'll be happy to find the finest brands at Krystal, including Johnnie Walker Blue Label, Yamazaki, or Hibiki.
Regarding the girls, the price starts at ฿2,500 for the first 40 minutes, then ฿420 for every 40 minutes after that (per girl, non-member price).
The club also has a large choice of VIP rooms starting from ฿2,500 for the night.
Send us a message to get more info and book a private room.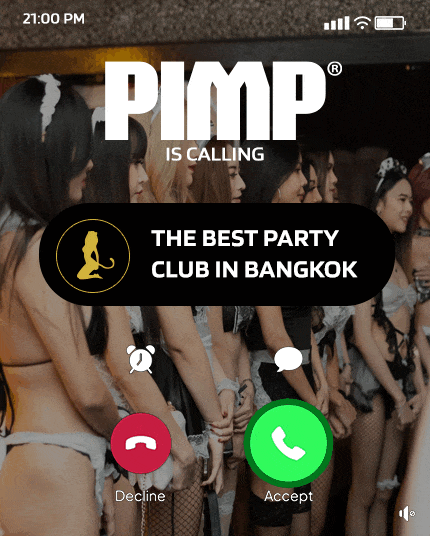 About Krystal Club
Membership price: Start from ฿20,000
Bottle price: Start from ฿5,000 (non-member)
VIP room: Start from ฿2,500
Girls: Start from ฿2,500 + ฿420 every 40 minutes (non-member)
Opening hours: Every day from 8.30pm til 2.30am
FAQ
How much is a membership at Krystal Club?
Krystal Club offer different membership with prices ranging from ฿20,000 to ฿100,000 for 1 year.
How much is a bottle at Krystal Club?
The price for a single bottle of premium liquor is around ฿4,000 but it can go as low as ฿2,850 per bottle when you buy a membership package (with 8, 12, or 20 bottles).
Other Gentlemen Clubs You're Gonna Like
Not sure which gentlemen clubs is for you? Have a look at our list of the best gentlemen clubs in Bangkok.
Or head to our gentlemen club booking page to book a private room.