For Hip Hop, Trap, Rap, and even twerk fans, Sugar Club is the place to be in Bangkok.
This late-night club located in the middle of Sukhumvit Soi 11 has the best crowd and local talents for an exciting night.
But there are a few things to know before you go to Sugar Club Bangkok for the first time.
What You Need To Know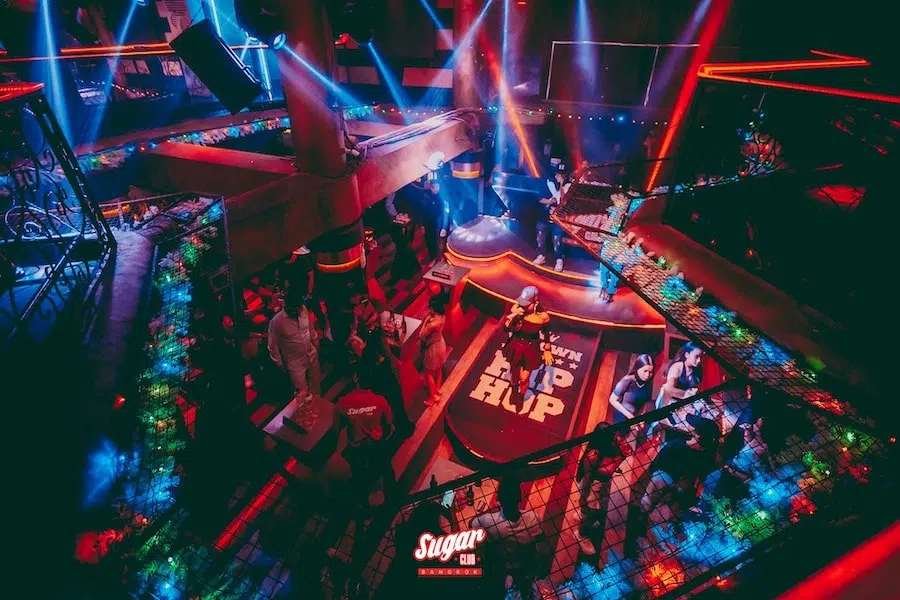 Located in the heart of the famous Sukhumvit soi 11, Sugar Club has been for years at the center of Bangkok's Hip Hop and Rap scene.
The club built its reputation by hosting the best local Hip Hop DJs and MCs, like Bangkok Invaders or MC Versace, and by bringing to Bangkok big international artists like Kid Ink, Tyga, Lil Yachty, Rae Sremmurd, and many more.
The 2 story nightclub isn't what you can call small, but due to it's popularity and low ceiling, it quickly feels crowded.
The first floor is clearly where the action is happening.
It has both standing tables and VIP couches, as well as a small dance floor in front of the DJ reserved for the club's dancers and MCs who perform all night long with an incredible intensity.
If you want to see girls twerking and dancing over your favorite Hip Hop tunes, that's the place.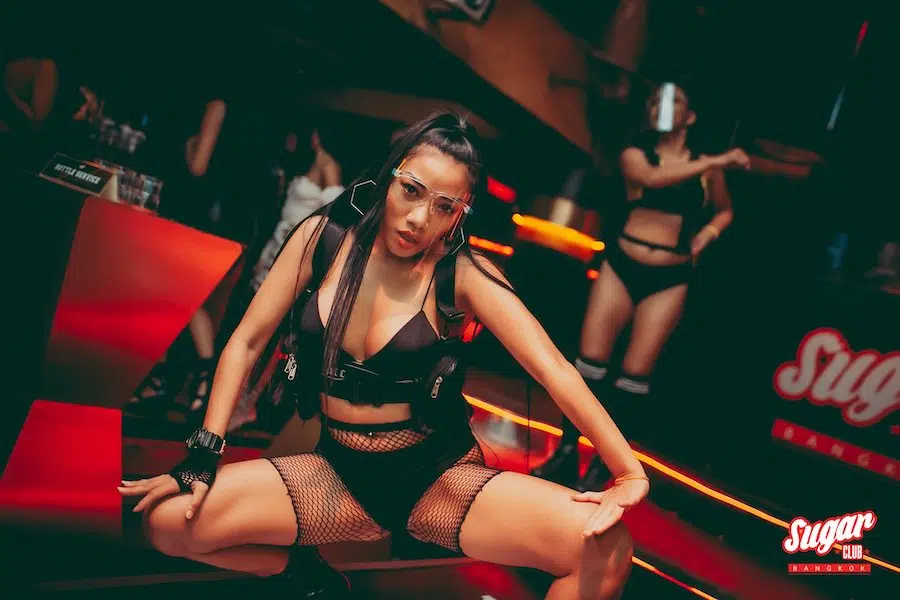 Upstairs is a mezzanine overseeing the dance floor and the DJ.
This second floor has standings tables and another VIP area.
It's a good place to chat with girls and chill with a group of friends if you want more space.
But if you want to pick up girls and get in the action, book a table on the first floor.
Regarding the quality of the music and the performers, no other Hip Hop club in Bangkok equals Sugar Club.
Not only it brings the best local and international artists, but its live dance crew is easily one of the most impressive in the city.
As in the rest of Soi 11, the club's crowd is mostly foreigners and Thai girls, but with the recent pandemic, it tends to attract more locals.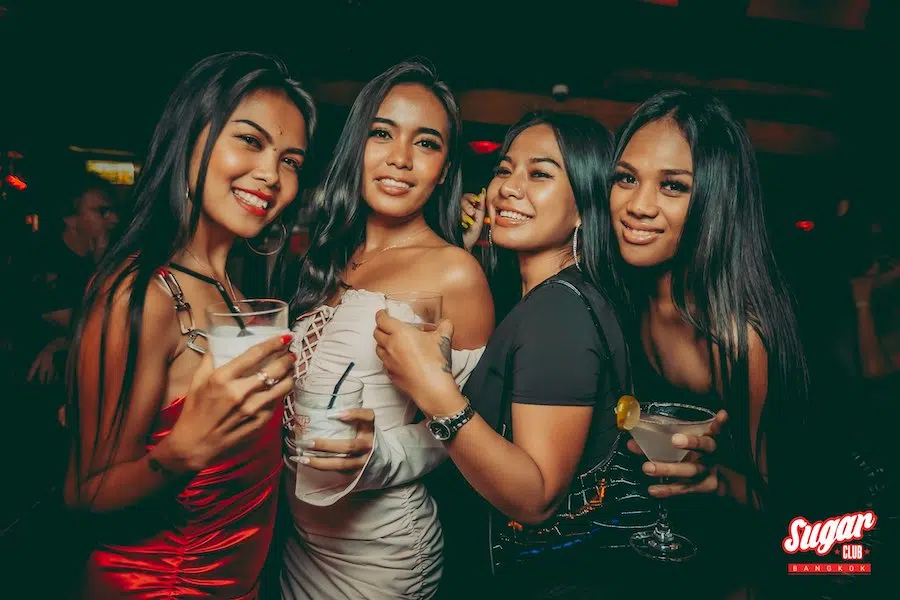 Sugar is also one of the few late-night clubs in Bangkok and often closes after 2am.
That explains why it's late to start.
Head there around 11pm if you plan to get a table or book a VIP table to splash your money.
The music is strictly Rap and Hip Hop all night, with the best of the old-school and the latest hits mixed to perfection by their excellent DJs.
The club is easily accessible by taxi or tuk tuk, and is only 5 minutes walk from Nana BTS station.
It's also only 50 meters from Levels Club and Insanity Nightclub, the 2 other major nightclubs of Suhkumvit soi 11.
Like every other club in Thailand, remember you need to show your ID at the entrance and to be 20 or older to get in.
Prices And Bookings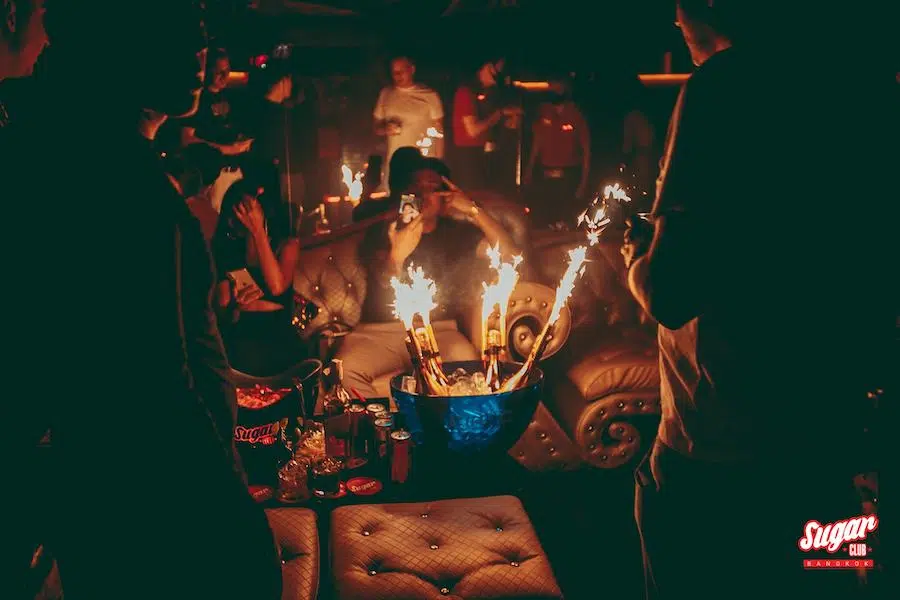 The entrance fee at Sugar Club is ฿400 for men, and ฿200 for women. Each entrance include 1 drink.
Bottle service starts at ฿3,200 and regular drinks are around ฿220.
For standing tables, the minimum is one bottle, or two on busy night.
For VIP areas, the minimum spending start at ฿17,000.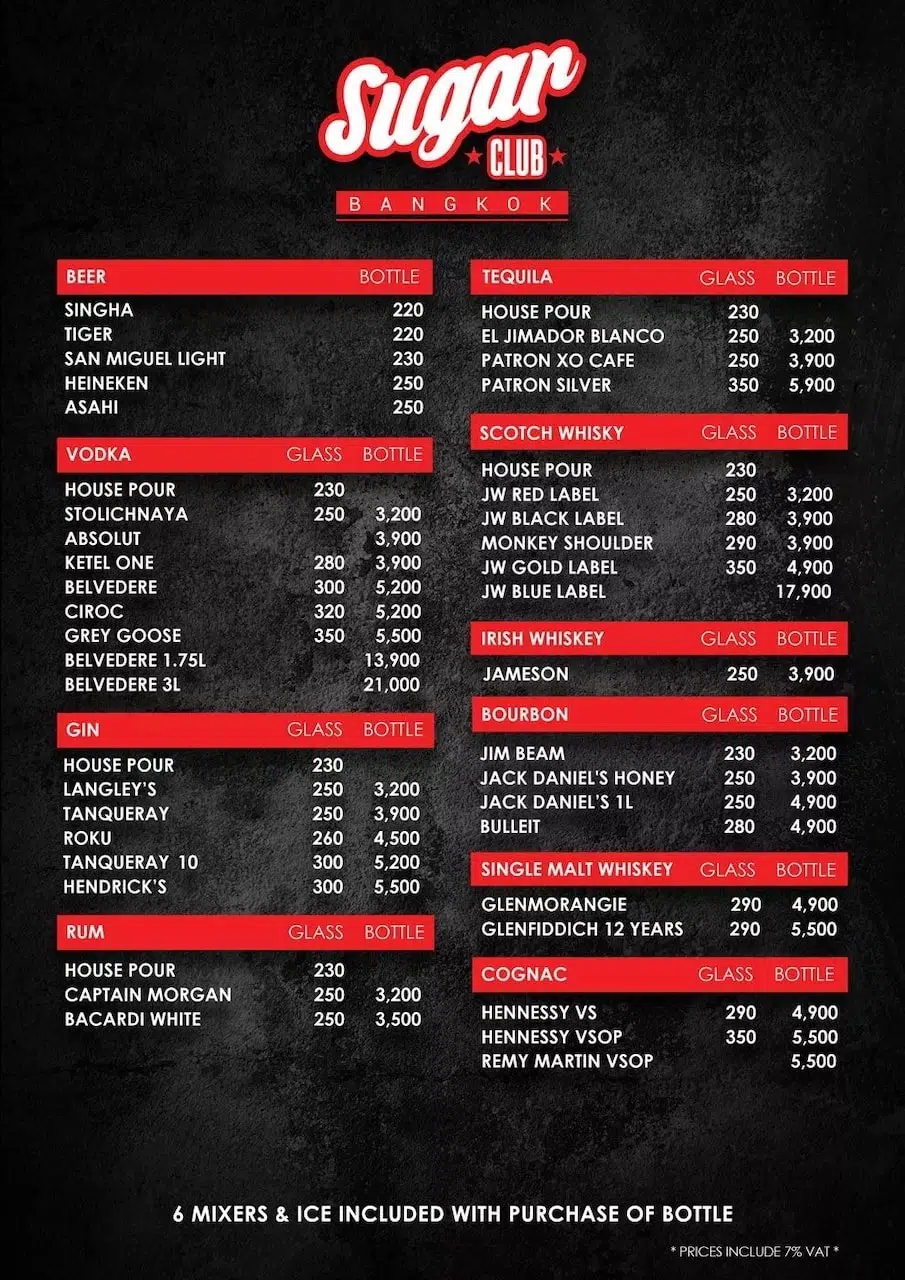 We highly recommend you arrive before 11pm or book a table in advance as there's a really limited number of regular and VIP tables on the first floor (where the action is).
Contact us for more information and VIP bookings.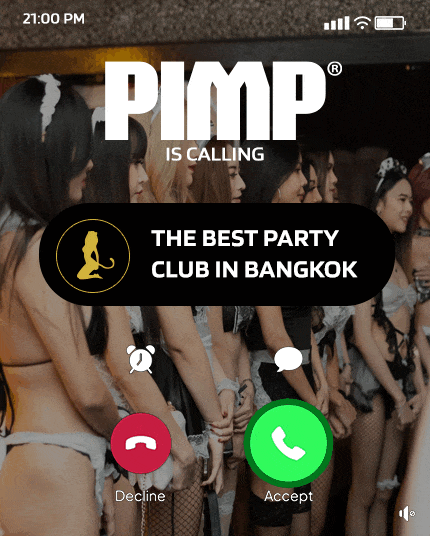 About Sugar Club Bangkok
Cover charge: ฿400 for guys, ฿200 for girls, including 1 drink
Bottle price: Start from ฿3,200
Music: Hip Hop, Rap, Trap
Crowd: Expats, tourists, and locals
Opening hours: Every day from 9pm til late
FAQ
How Much Is The Entrance Fee At Sugar Club Bangkok?
The entrance fee at Sugar Club is ฿400 for men, and ฿200 for women, including 1 drink. Bottles come with 3 free entrances each.
What Is The Price Of Bottles At Sugar Club Bangkok?
The price of bottles at Sugar Club Bangkok start at ฿3,200.
What Is The Dress Code At Sugar Club Bangkok?
Sugar Club dress code is smart casual. No flip flop, shorts, or vests. But that's one of the few club in Bangkok where you can wear streetwear or sportswear, as long as its hype.
How Much Is A VIP Table At Sugar Club Bangkok?
The minimum spending for a VIP table at Sugar Club Bangkok is ฿17,000.
Other Nightclubs in Bangkok you're Gonna Like
More clubs you're gonna like.
Contact us today for more information and bookings.