After 5 successful years in Ratchada soi 7, Mustache Bangkok has moved to a new location in Sukhumvit soi 13. A new venue where it shares the space with the newly opened VHS Club.
If you prefer Techno, House, and Tech-House to EDM and Hip Hop, Mustache is the club for you in Bangkok.
It's also one of the rare late-night clubs in Bangkok where you can dance to dope electronic music tunes until late in the morning.
What you Need to Know
Mustache is a house and techno nightclub in Sukhumvit Soi 13 open every Friday and Saturday from 9pm until late.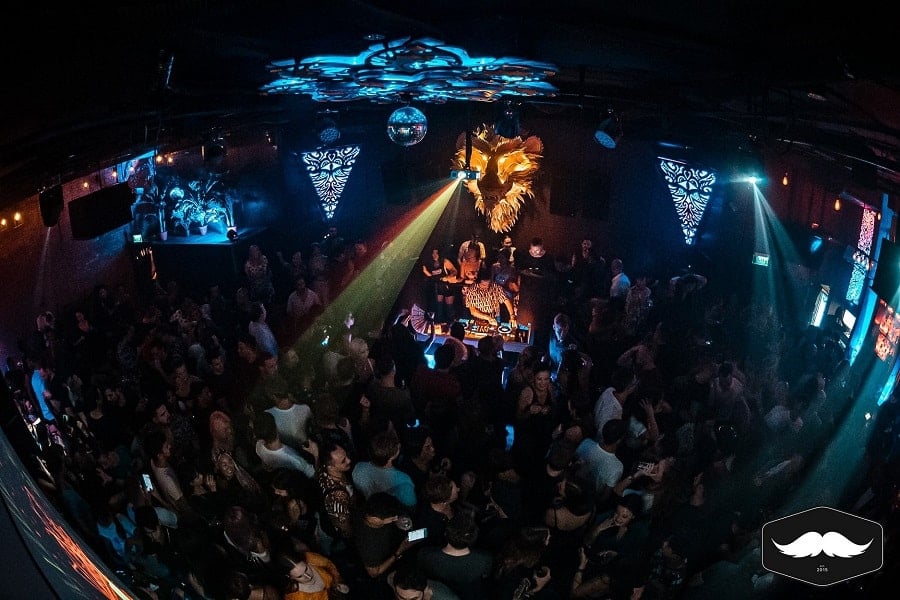 Only 2 nights? Yes, that's right.
That's because Mustache shares its new venue with another club called VHS.
VHS is bringing an old-school disco vibe with all the best hits from the 70s and 80s. That club is open from Tuesday to Thursday. Then Mustache takes over the venue on Fridays and Saturdays.
Mustache Bangkok entrance fee is ฿300 and includes one drink, which is on par with other clubs in the area.
Inside, drinks are reasonably priced. On top of regular drinks and good cocktails, they also have a great selection of imported beers, including popular Belgium beers like Vedett, Triple Karmeliet, Kwak, or Duvel.
The new venue is a nice 3 story house, with 2 floors dedicated to the club. That's twice more space and DJs for your pleasure. And on the 3rd floor is a rooftop where you can smoke (the club is non-smoker) and catch a break from the heated dance floor.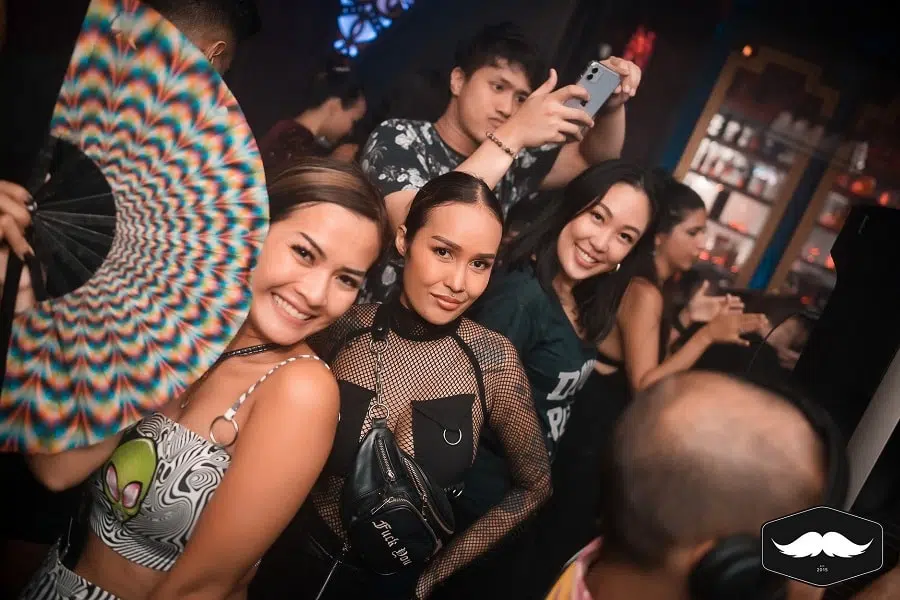 But the real reason to come to Mustache isn't their incredible venue, drinks, service, or beautiful crowd. It's the music.
Mustache is a club that says no to mainstream and embraces techno, deep house, and all sorts of alternative underground electronic music instead.
Mustache also has some of the best local DJs. And it also often welcomes famous names of the underground scene like Nakadia, Jules Blons, Jake Haze, and many more.
Follow Mustache Facebook page to keep an eye on their upcoming events, including their famous "Mustache Takeover", an event series where they bring their awesome house and techno DJs to other venues in Bangkok and Pattaya.
Prices and Bookings
The entrance at Mustache is ฿300 and includes a drink.
Unlike Thai clubs, Mustache does have a dance floor and you don't need to get a table and a bottle to enjoy some private space.
So bookings are not necessary, nor recommended, unless you're going there with a large group or if they have a special event happening.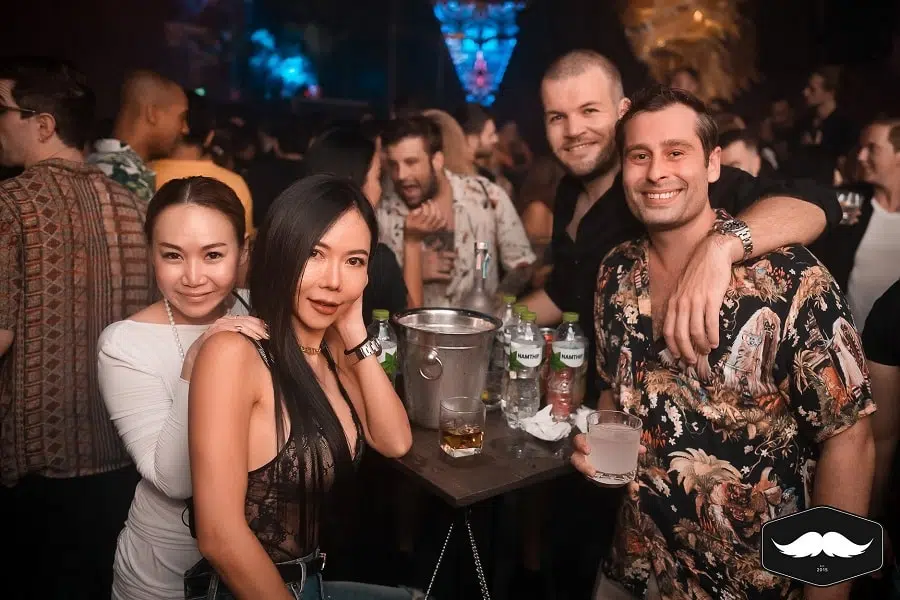 About Mustache Club Bangkok
Cover charge: ฿300 with 1 drink
Bottle price: N/C
Music: Techno, House, Trance
Crowd: Foreigners, expats, and a few locals
Opening hours: Every day from 9pm til 3am
FAQ
How much is the entrance fee at Mustache Bangkok?
The entrance fee at Mustache is ฿300 including 1 drink.
What type of music they play at Mustache Bangkok?
Mustache is a Techno, House, Tech House and Trance nightclub where you can find DJs playing all sorts of underground electronic music.
Other Nightclubs in Bangkok you're Gonna Like
For more options, have a look at the list of all the clubs in Bangkok on this page.
Do you have any question about Mustache?
Contact us today for more information and bookings.