EDM fans rejoice, Barbarbar is everything you ever wanted, and maybe more.
Located in Arena 10 in Thonglor Soi 10, it is open 7 days a week and it's the best nightclub in the area for electronic music fans.
But is it the right club for you? Maybe not if you're a foreigner. Let us explain.
What You Need To Know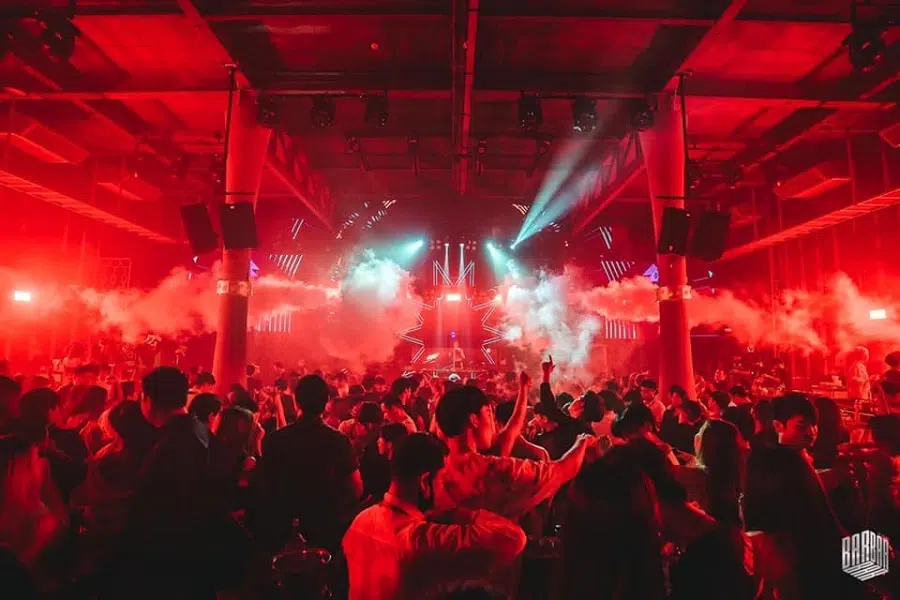 Barbarbar is one of the hottest EDM clubs, not only in Thonglor, but in the whole city.
Unlike some clubs that play mostly EDM and have special nights with Hip Hop, Pop, or Techno, Barbarbar is almost 100% EDM and House. Even when they organize special events and invite local and international artists, they stick to it.
But unfortunately, with the DJs, it's a bit of a hit or miss if you look at the reviews. Sometimes they're fantastic, sometimes they're not. It's hard to know what you're gonna get.
On the plus side, the club is less expensive than most clubs in Thonglor, especially its main rivals, Onyx and Babyface.
Like other clubs in Thonglor, including DEMO next door, the crowd is mostly young Thais and students.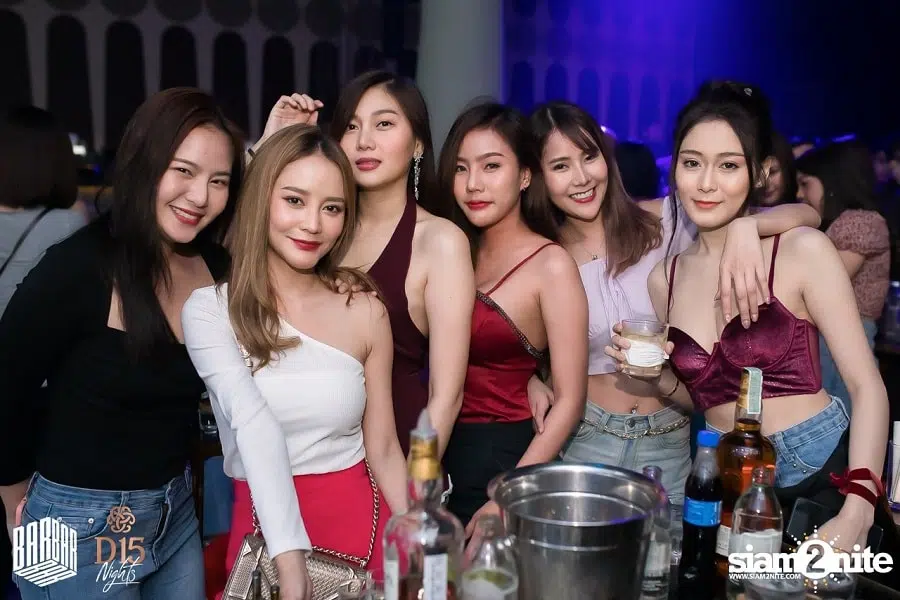 And that's not the only similarity between Barbarbar and DEMO. Both clubs have a reputation for being rough with foreigners.
Where entrance is free for Thais every nights, foreigners have to go through a different counter and are asked to pay ฿500 at the entrance or to buy a bottle.
And if you're not Thai, you better bring your original passport as they don't accept any other type of IDs.
So be ready to buy a bottle at the entrance, get a VIP table, or head to Babyface instead if you don't accept their dual pricing policy.
Prices and Bookings
Barbarbar entrance fee is free for Thais and up to ฿500 with 1 drink for foreigners.
You can buy bottles for as low as ฿1,660, and each bottle comes with 5 free entrances. So buying a bottle will actually save you money.
They also have VIP packages starting from ฿13,000 and plenty of space in VIP areas for large groups.
Even though there are a lot of regular and VIP tables, the club is usually packed on weekends and when they have special events, so we recommend booking in advance.
Contact us for VIP bookings and more information.
First photo is the menu of Barbarbar, the second shows the regular standing tables, and the third is photo of a VIP table.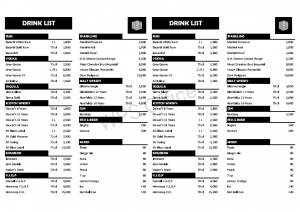 About Barbarbar Club Bangkok
Cover charge: Free for Thais, ฿500 for foreigners (with 1 drink)
Bottle price: Start from ฿1,660
Music: EDM, House
Crowd: Young Thais
Opening hours: Every day from 9pm til 2am
FAQ
How much is the entrance fee at Barbarbar Bangkok?
The entrance at Barbarbar is free for Thais, and up to ฿500 (including 1 drink) for foreigners. But you can get 5 free entrances with a bottle. Bottle price start at ฿1,660.
What is the price of bottles at Barbarbar Bangkok?
Bottles at Barbarbar start from ฿1,660. They also have bottle packages starting from ฿13,000.
Other Nightclubs in Bangkok you're Gonna Like
Click here to see the list of all the clubs in Bangkok.
Do you have more questions about Barbarbar?
Contact us today for more information and bookings.