Demo Is Permanently Closed
Check our list of the top nightclubs in Bangkok.
DEMO Bangkok is one of the most popular clubs in the Thonglor and Ekamai neighborhood and the go-to place for many young "Hi-So" Thais.
With 2 rooms, one playing EDM and a smaller one called "Dirty Bar" playing Hip Hop, DEMO Club is still going strong despite the increasing competition.
What You Need to Know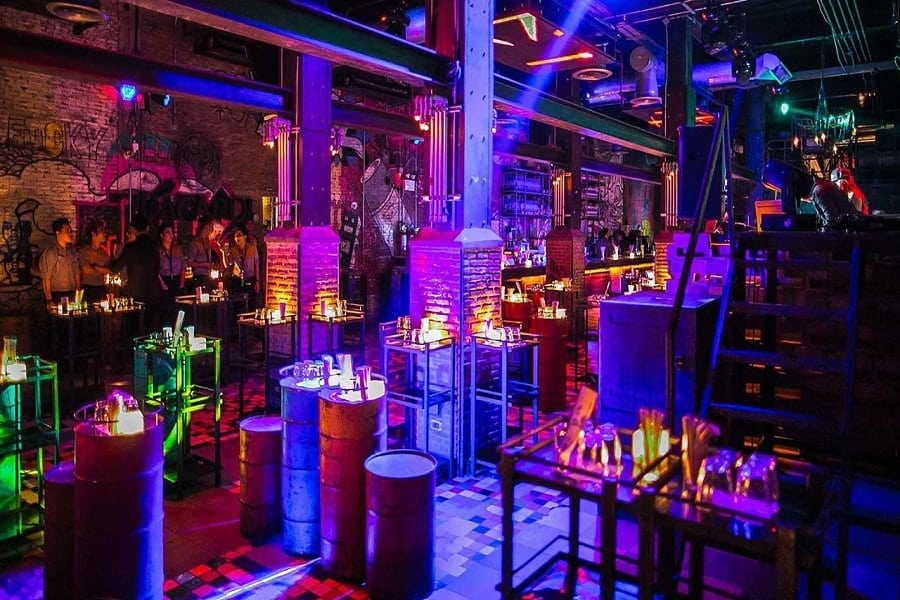 Unlike all the new clubs opening in Bangkok, DEMO doesn't have that modern design with a high ceiling and walls covered by LEDs. It's quite the opposite.
From the outside, DEMO looks like a warehouse and doesn't seem really welcoming. But once you're inside, it has a nice industrial feel, a ton of spotlights that do a good job at making the place feel like a club, and a heavy sound system that will make your whole body vibrate.
DEMO club consists of 2 rooms, a "big" one with EDM and a smaller room called "Dirty Bar" where they play hip hop. They even have a small terrace outside for smokers and those who need a break from the wild ambiance that reign inside.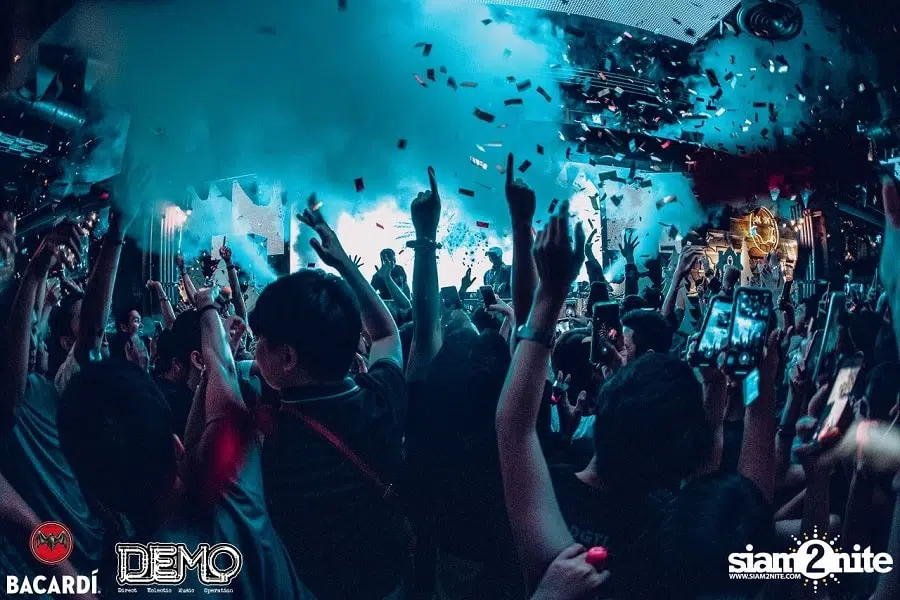 The place is relatively small inside, so don't expect more to have more than a standing table to put your bottle and a few inches to "dance" around your table. No dance floor on sight.
As it's at the same time one of the smallest and one of the most most popular nightclubs in Thonglor, the place is packed almost every night, and very early. So book in advance or arrive before 11pm if you want a chance to get a table.
Like every other Thai club, it's an excellent place to visit with a couple of friends as long as you get a bottle and a table. Not so much if you only want to grab a drink, walk around, and meet some people.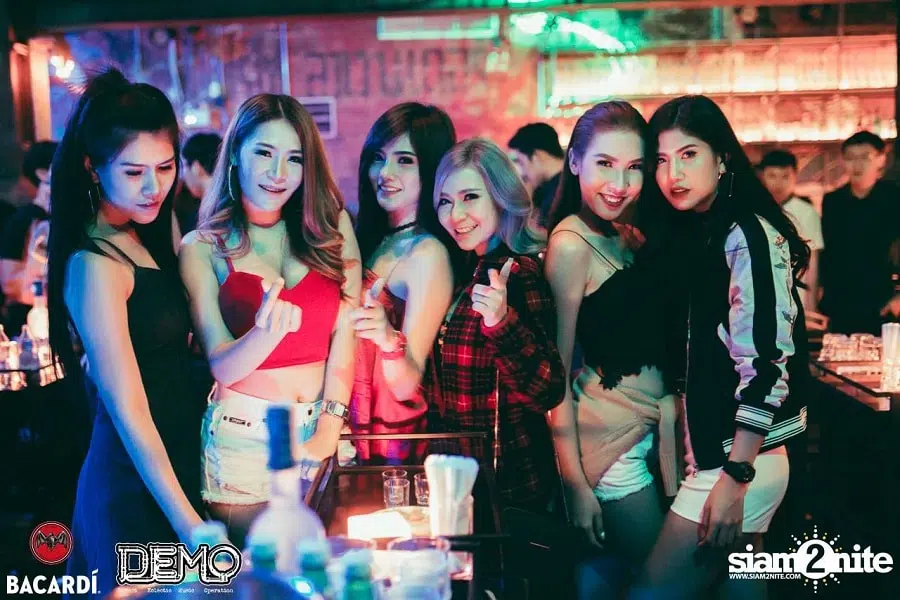 Lastly, note that the security at the entrance is no joke. So don't forget your ID if you're Thai, and your original passport if you're a foreigner (even if you live in Bangkok).
It's necessary to add that DEMO has a bad reputation with foreigners. Many reviews complain farangs need to pay a cover charge of up to 500฿ (including 1 drink) when locals don't.
So get a bottle at the door or beware of dual pricing. You're warned.
Prices and Bookings
Entrance at DEMO is free (for Thais), and bottle service starts at ฿1,800.
A regular drink there costs ฿300, ฿260 for a Singha beer, and ฿100 for a soft drink.
Here's DEMO menu.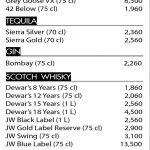 You can get a table with any bottle.
Contact us for VIP table bookings.
About DEMO Bangkok
Cover charge: Free
Bottle price: Start from ฿1,800
Music: EDM, Hip Hop
Crowd: Hi-So locals, young Thais
Opening hours: Every day from 9 pm to 2 am
FAQ
What is the dress code of DEMO Bangkok?
The dress code at DEMO Bangkok is smart casual. No tank tops, flip flops, shorts, or sportswear. Dress to impress.
Does DEMO Bangkok serve food?
DEMO Bangkok doesn't serve food, but there are a ton of restaurants in the area. And if you're starving when the club closes, there's a food cart selling delicious fried chicken right in front of Arena 10.
Other Nightclubs in Bangkok You're Gonna Like
And for more, check our list of all the clubs in Bangkok.