Sukhumvit Soi 11 has gone through a lot of changes over the years.
Clubs come and go while others have stayed through the test of time.
Now, there is a brand new kid in town and it's called Candy Club x Bobo.
This brand new nightclub is brought to you by the same team and owners of Bobo Club just up the road on Sukhumvit.
Having recently opened with its grand unveiling on September 24th, there is a lot to find out about this stylish new club.
Before you go walking in, here are some things about Candy Club x Bobo you should know.
What You Need to Know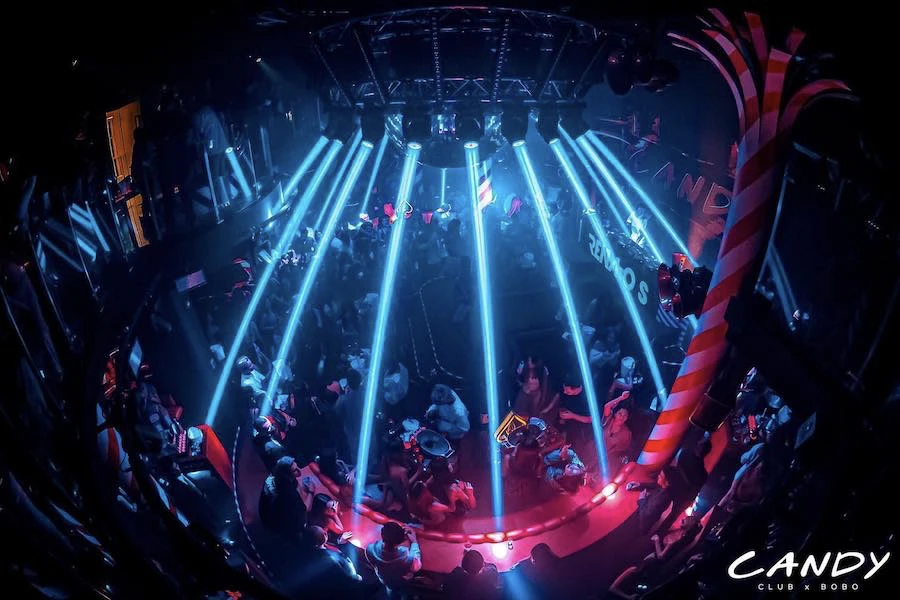 Looking like a bright big red box, it is hard to miss Candy x Bobo as you walk down Sukhumvit soi 11.
In fact, it may even look like a giant candy shop that lures unsuspecting young adults looking for a good nightlife experience.
Open 7 days a week, they are bringing a new level of clubbing where it combines the vibes of Bobo, Levels, and Sugar all in one.
As you walk up a brightly lit red staircase, you are taken into a parallel dimension filled with buzzing entertainment, performances, and an epic show of light and sounds.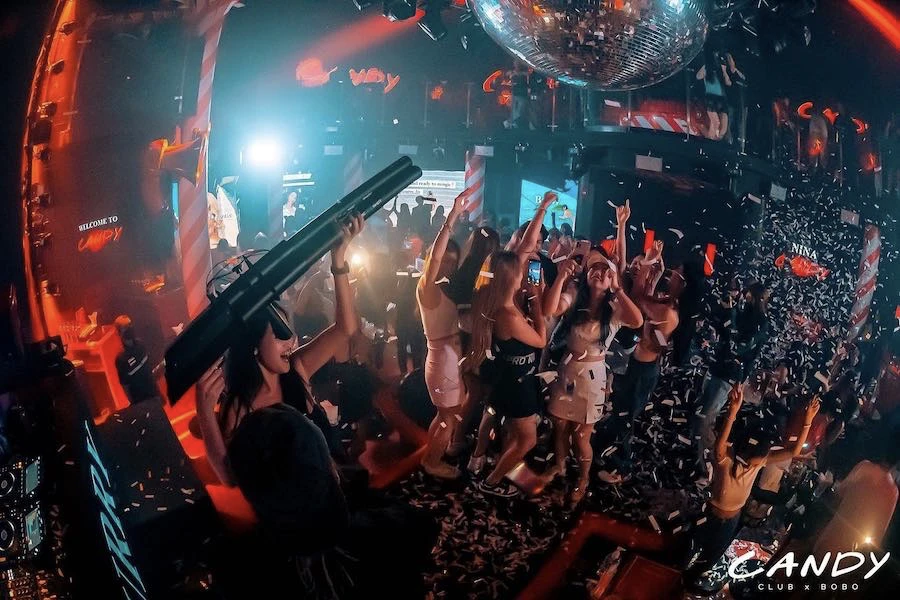 In a lot of ways, it is quite similar to Bobo, but with its own unique twist.
The space is larger, with a small second floor, and is filled with electricity and a crazy ambiance.
What's the music like?
Candy x Bobo plays a mix of hip-hop and electronic dance music.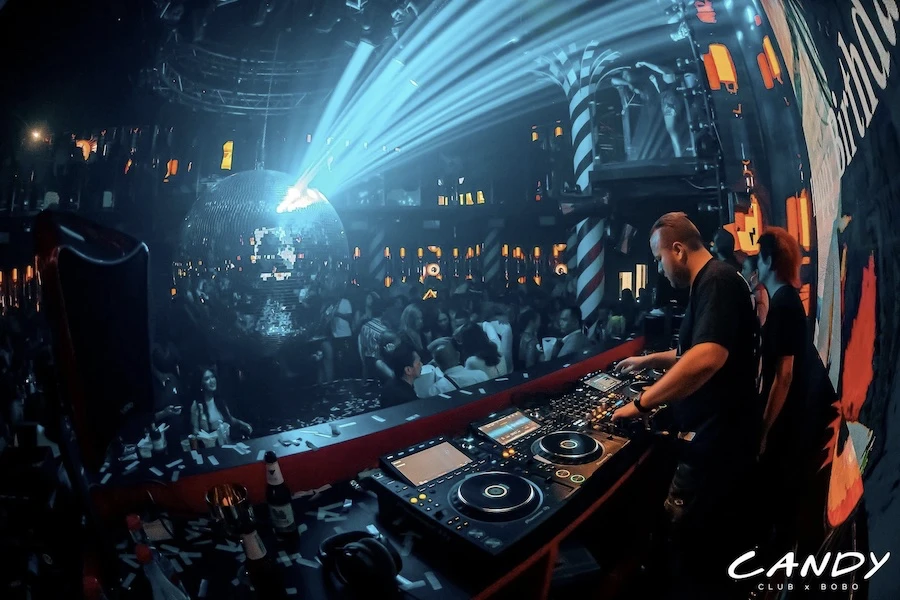 The famous and renowned Bangkok Invaders are regularly scheduled to perform at the club so you can expect some really great DJ and MC sets.
They are known to always take the party to the next level.
Every night is also different at the club as they hold daily themed and unique events.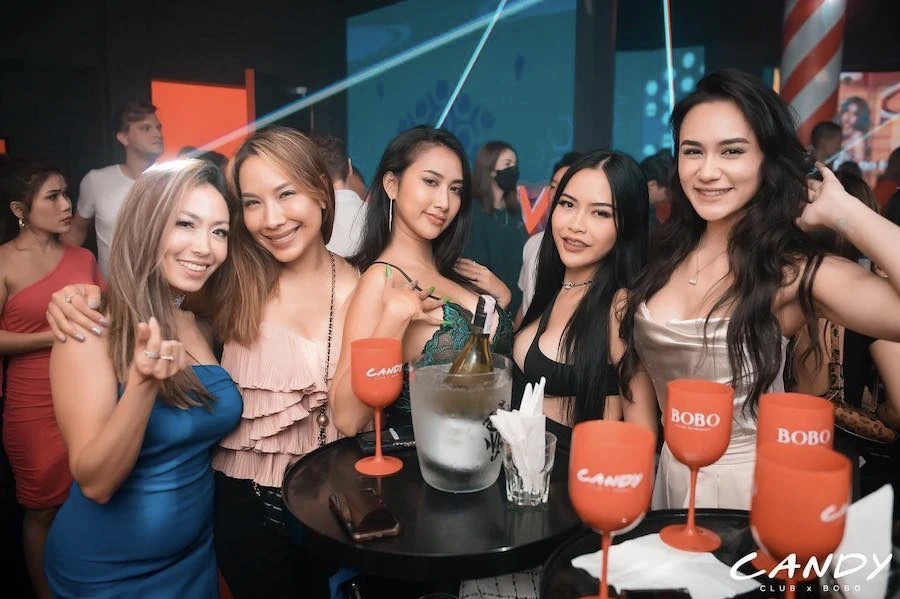 Mondays start with Magic Mike which highlights spectacular cabaret shows and dance performances by hot men and LGBTQ entertainers.
Tuesdays are ladies and models night, where a group of 4 can get a free bottle.
Wednesday and Thursday are Disco and back-to-school music, respectively.
Friday, Saturday, and Sunday also have their own themed nights.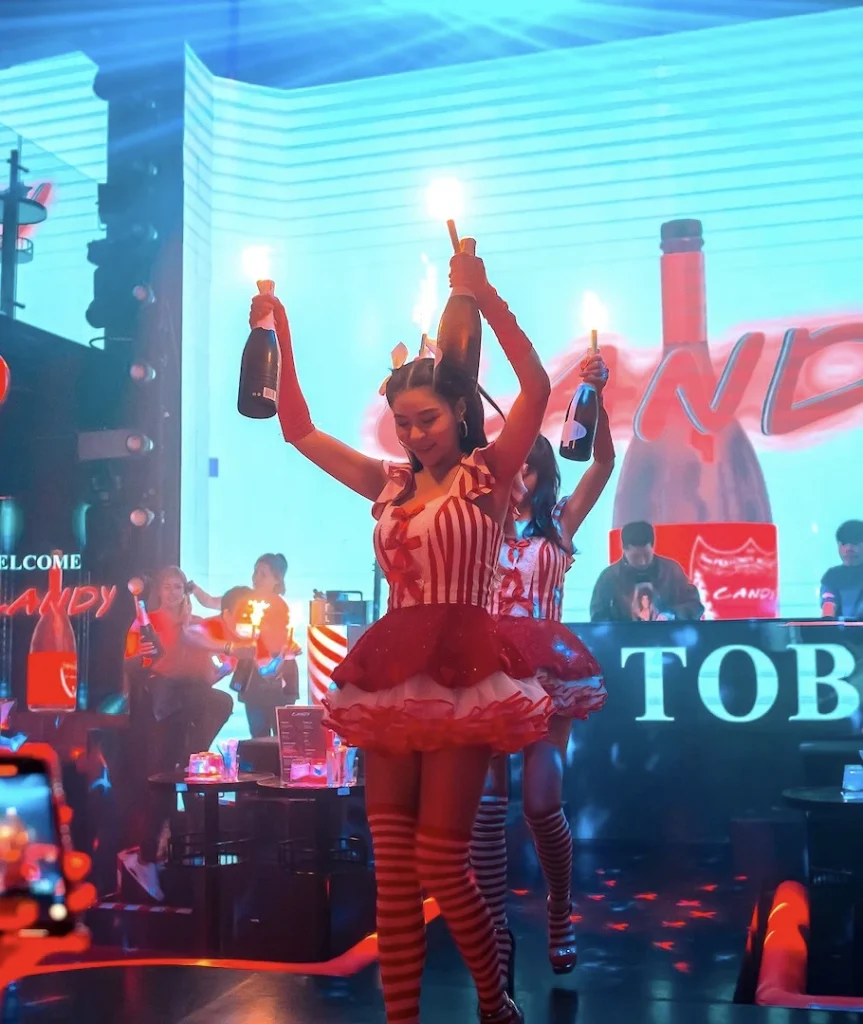 Be sure to check out their social media to keep up to date with the events.
Prices and Bookings
There is no entry fee to get into Candy Club.
Inside, there are about 40 or more standing tables in the middle surrounding the DJ and stage floor.
You have to buy at least 1 bottle of spirit to book the standing tables.
Bottle prices start at 4,900 THB for a Johnny Walker Gold Label.
If you like vodka, a Grey Goose starts at 5,500 THB.
Gin and Rum bottles start from 3,900 THB while wine starts at 1,990 THB.
There are also 12 VIP tables that border the club in a circular fashion, and 1 big VIP upstairs overlooking the club.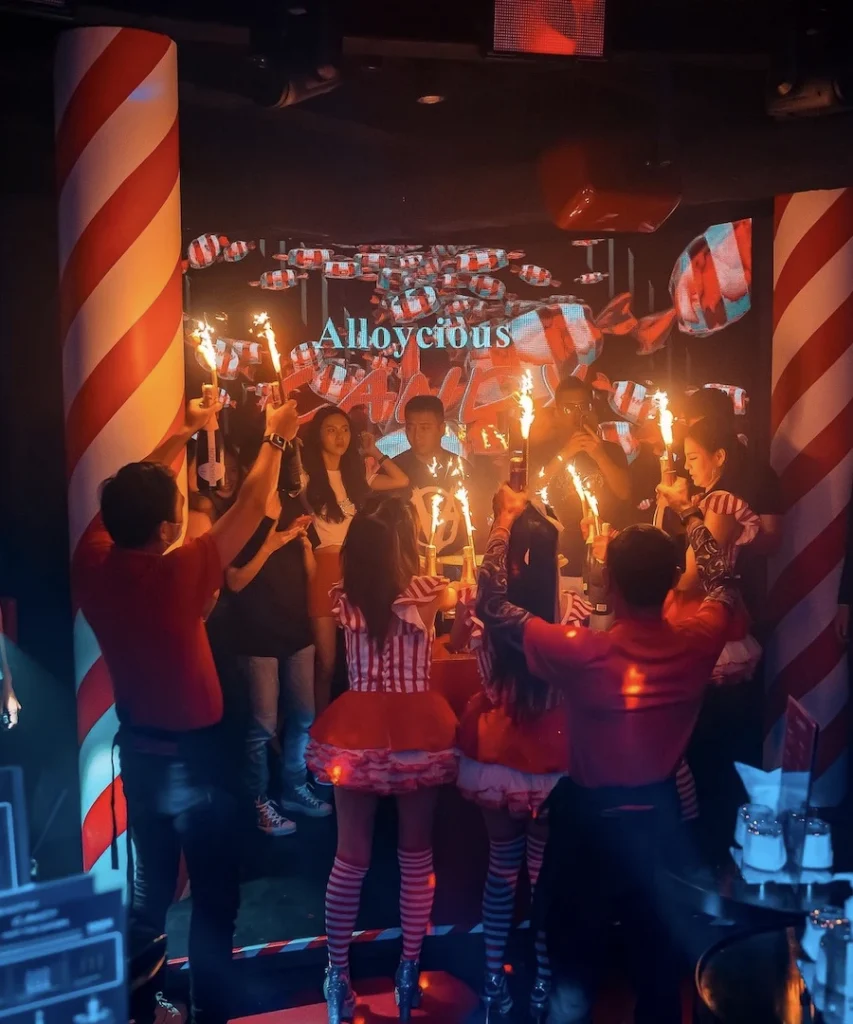 For a VIP table, the prices start at 30,000 THB minimum spend and go up to 60,000 THB for the tables next to the DJ.
Want to take the VVIP packages?
They have a 100x candy sparkling for 199,000 THB or 3x Dom Perignon for 59,000 THB, among many other packages.
Send us a message if you want to book a VIP table.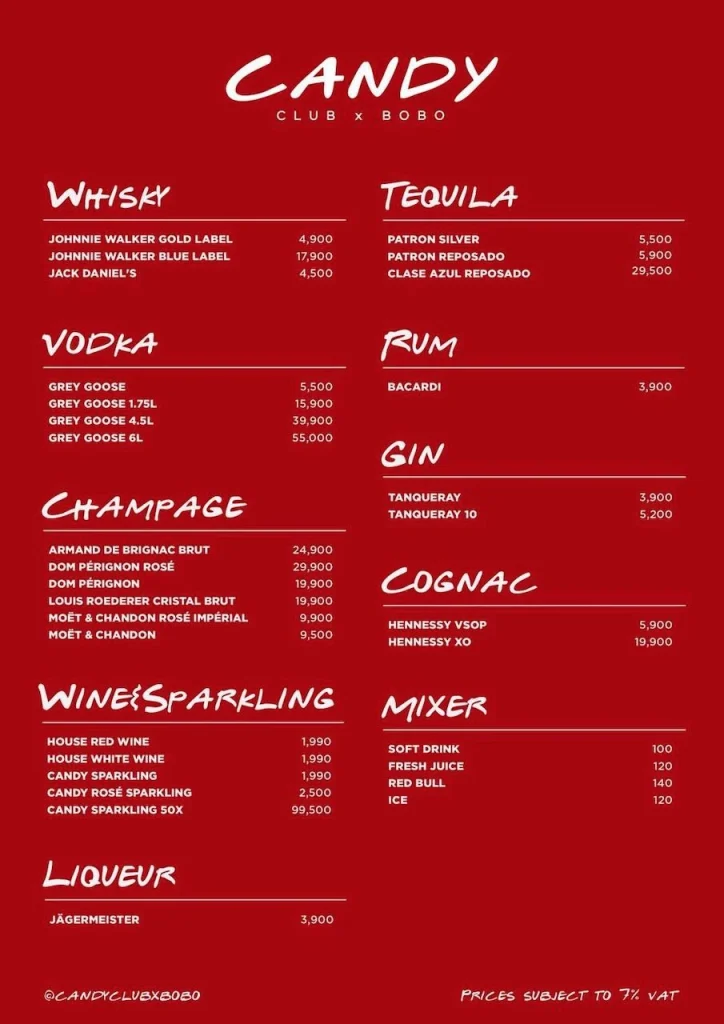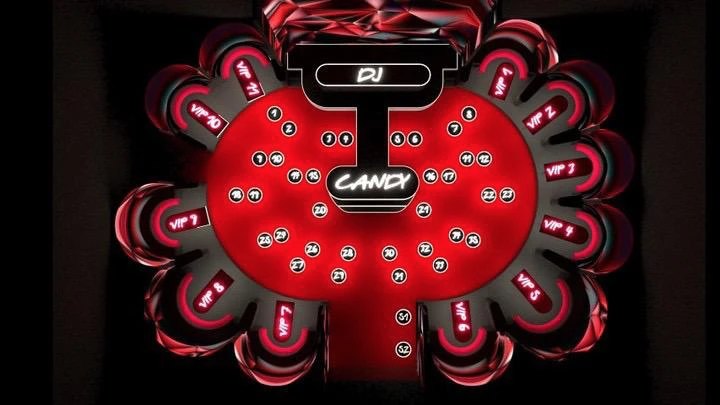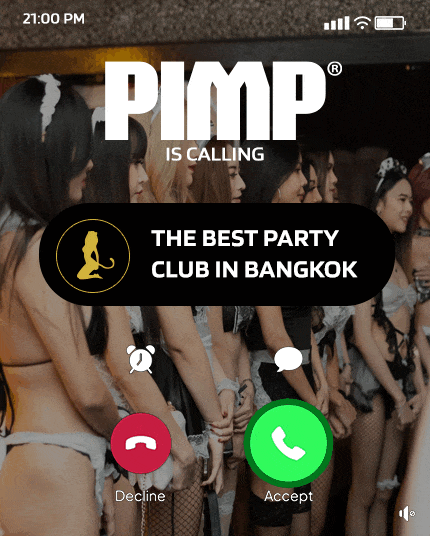 About Candy Club x Bobo Bangkok
Cover charge: Free
Bottle price: Start from ฿3,900 for spirits and ฿1,990 for wine
Music: hip-hop and EDM
Crowd: Thais, tourists, expats and LGBQT
Opening hours: Every day from 9PM to 2AM
FAQ
What Is Candy Club Bangkok Dress Code?
The dress code of Candy Club is smart casual. Neon colors are suggested.
How Much Is The Entrance Fee At Candy Club Bangkok?
Entry is free at Candy Club.
How Much Is A VIP Table At Candy Club Bangkok?
VIP tables at Candy Club start at 30,000 THB
How To Get To Candy Club Bangkok?
Take the BTS to Nana and then walk down Sukhumvit soi 11 for about 600 meters. You can also take a taxi directly to Candy Club.
The club is on the right side if you are coming from Sukhumvit road.
Other Nightclubs in Bangkok you're Gonna Like
For more options, you can find the complete list of the best nightclubs in Bangkok on this page.