There are so many events in Bangkok that it's hard to keep track of them all.
That's why we've created for you this list of the biggest events of the year in the city of angels.
If you're looking for a reason to party, be sure to mark these events on your calendar.
And follow our recommendations to find the best place to celebrate each event.
Chinese New Year
Date: January 22, 2023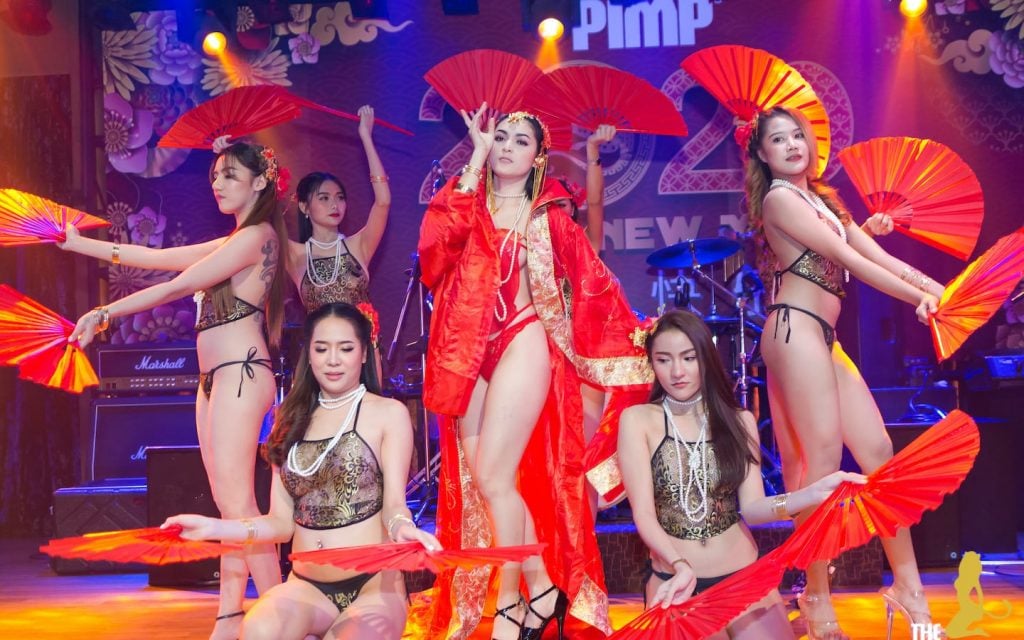 The Year of the Rabbit is just around the corner.
Where will you celebrate the next CNY in Bangkok?
Of course, Chinatown is the first place that comes to mind, but it's not the only one that turns red and gold for this event.
When you're done with the dragon dance and fireworks, it's time to take things to the next level.
Celebrate the new lunar year surrounded by Thailand's hottest models at The PIMP Bangkok.
Valentine's Day
Date: February 14, 2023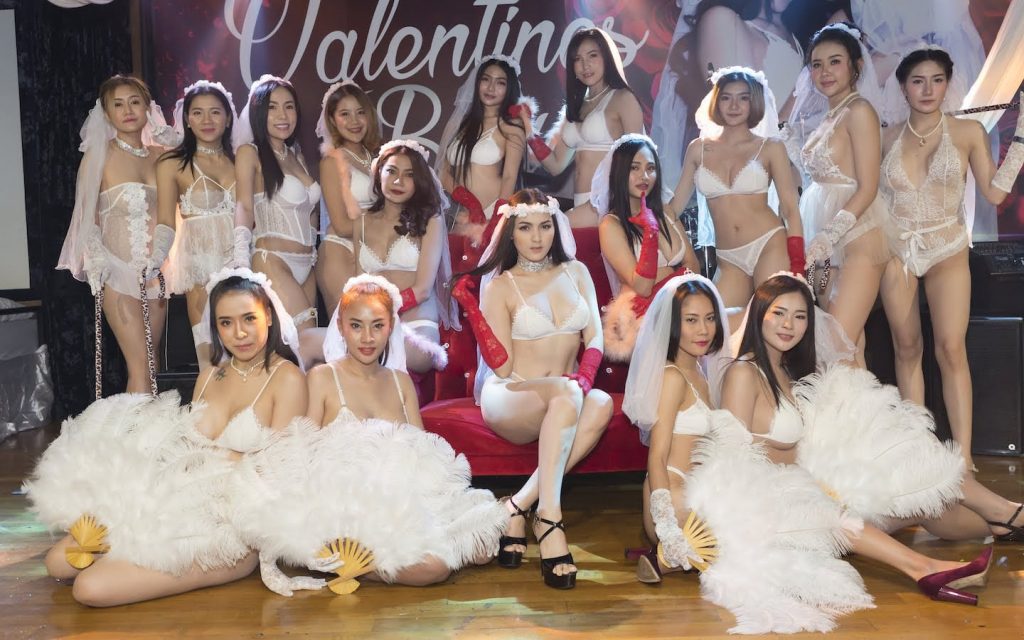 Bangkok is one of the most romantic cities in the world, and the best restaurants and hotels offer incredible Valentine's Day special menus and deals to impress your date.
Now if you don't have a Valentine, don't worry.
That's clearly not an issue in the city.
In case you didn't know, there's no better place in the world to be single than Bangkok.
All the bars and clubs in the city are full of singles ready to meet their future partner.
Go to The PIMP for their special Valentine's Day event and party with over 200 Thai single girls.
The PIMP Anniversary
Date: March, 2023 (exact date TBD)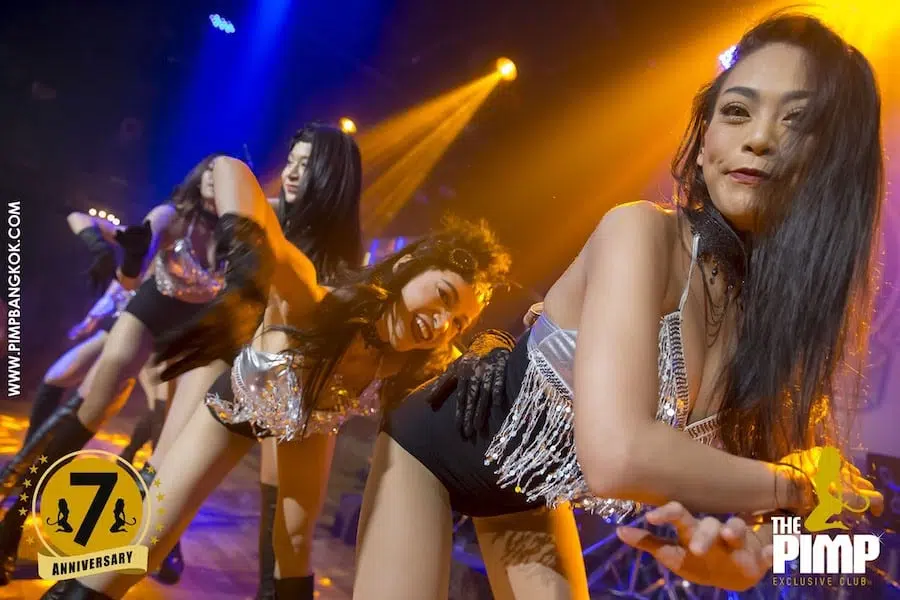 If you haven't been to one of The PIMP anniversary parties yet, be sure to follow them on Facebook so you don't miss the next one.
The PIMP is Bangkok's #1 gentlemen's club and is known for hosting amazing events and theme nights all year round.
It starts with the beautiful outfits of the girls, then the sexy shows on stage, to the great artists that perform here.
But for their anniversary, then go above and beyond to put on a show you can't see anywhere else.
For this event, they even increased the number of party models at the club to over 300 girls.
There are so many girls that you won't know where to look.
Songkran
Date: April 13 to 15, 2023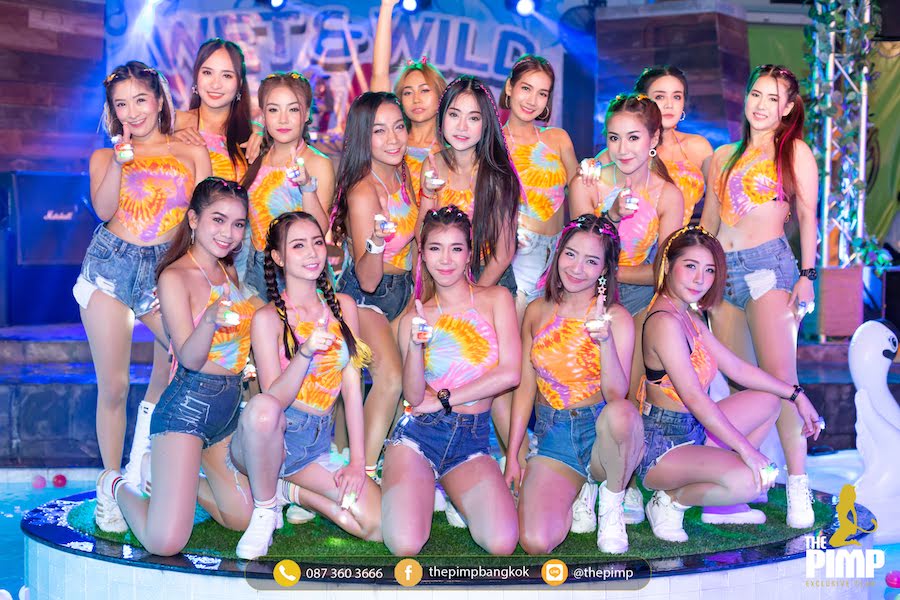 Songkran is the biggest event of the year in Thailand.
In Bangkok, everyone dusts off their water guns and takes to the streets to participate in the biggest water fight in the world.
And it's not just about water fights.
During the 3-day vacation, there are huge music festivals, busy pool parties every day and the best nightclubs are turned upside down by ravers.
For many, this is the best time of the year to party in Bangkok.
Join The PIMP sexy bikini models for the world-famous Wet & Wild Songkran Festival.
Halloween
Date: October 31, 2022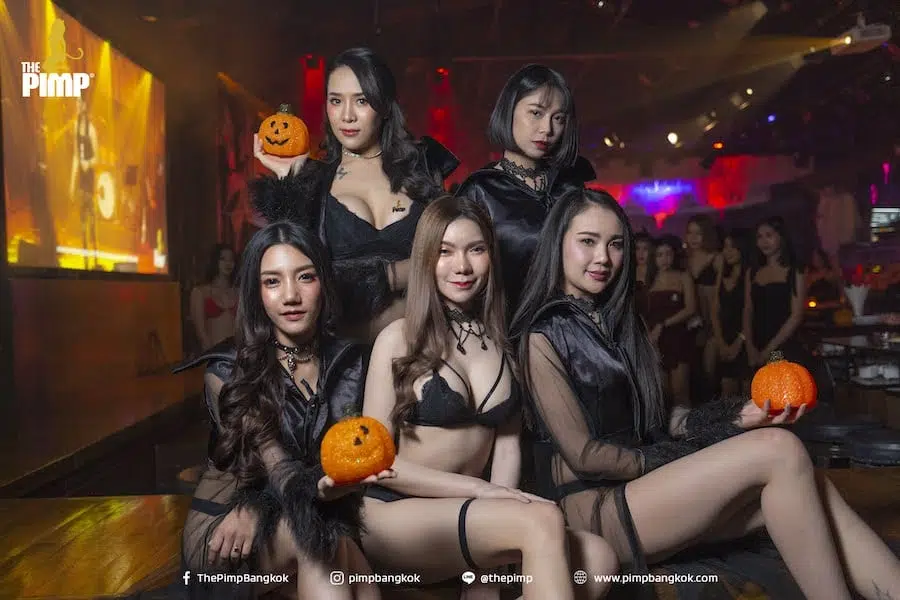 You think Halloween is spooky?
In Bangkok though, it's more sexy than scary.
All the events are full of naughty nurses, vampires in busty dresses and hotties dressed as zombies.
Get ready for a one-of-a-kind Halloween party.
To see how sexy Halloween can be in Bangkok, visit Thailand's hottest models at The PIMP Bangkok for a unique party.
Christmas
Date: December 25, 2022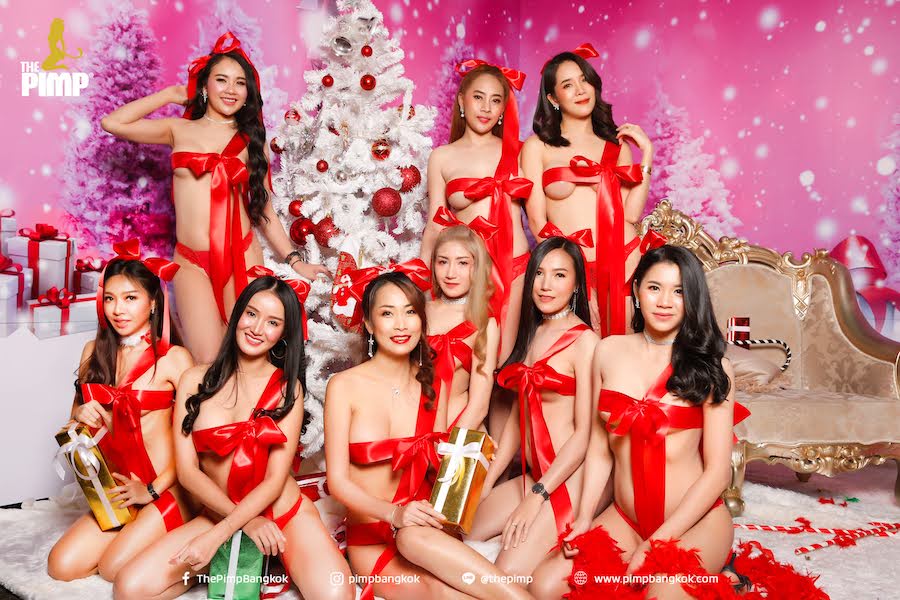 Who says Christmas is just for kids?
In Bangkok, it's only another excuse to party!
In addition to special pool parties and events at Bangkok's biggest nightclubs, gentlemen's clubs also have sexy Christmas outfits for their girls you absolutely need to see.
Just check out the gifts that The PIMP is putting under the Christmas tree for you.
We know you're looking forward to unwrapping some of them.
New Year Eve
Date: December 31, 2022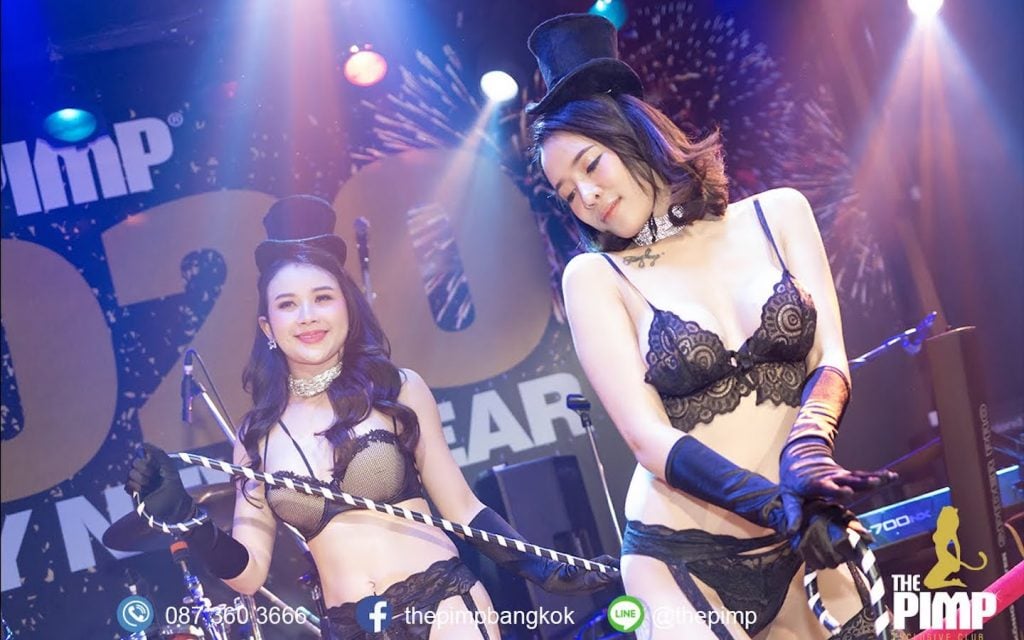 There's no better place to say goodbye to the New Year than Bangkok.
Go to one of Bangkok's highest bars and watch the fireworks over the city for an unforgettable countdown.
You can also hop on a boat party to dance and drink all night as you cruise up and down the beautiful Chao Phraya.
Or choose to surround yourself with Thailand's hottest models at The PIMP, to welcome the New Year VIP style.
Other Special Events in Bangkok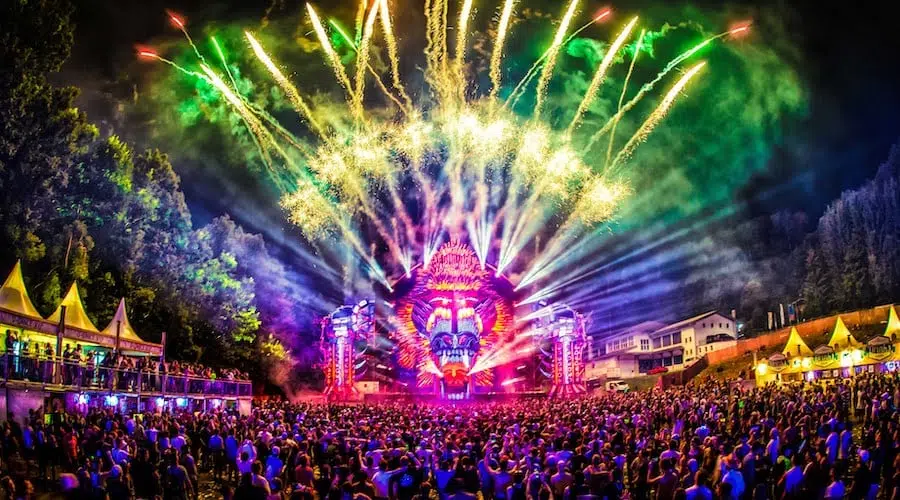 Bangkok never stops to party.
There's always an event happening in the city.
Even outside of the events mentioned above.
From big music festivals with the best DJs to top international artists performing in the city, to a crazy theme night at a VIP nightclub.
There are too many events to keep track of.
Instead of trying to remember them all, check out our list of the best places to party in Bangkok and follow your favorite venues on social media to know about their upcoming events and parties:
Organize Your Event In Bangkok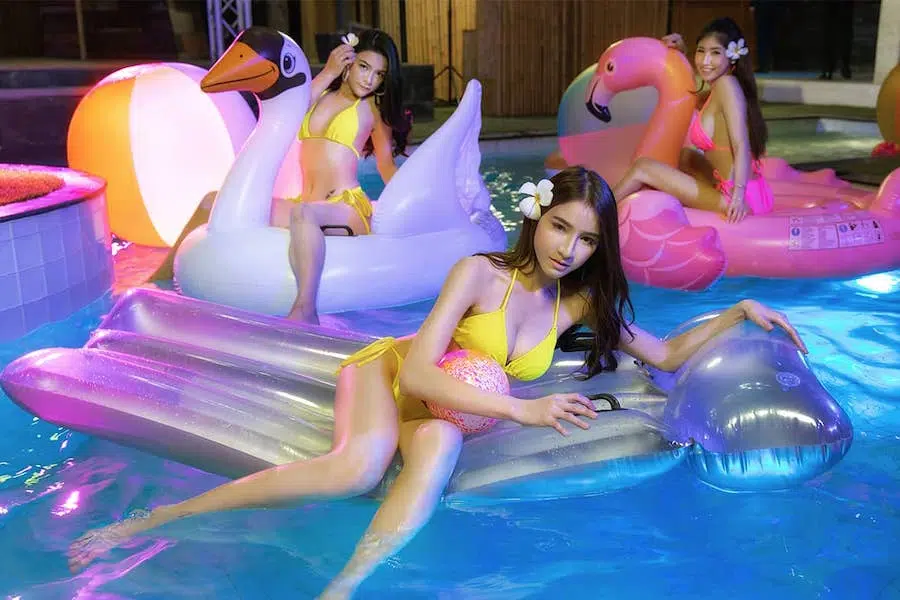 If you want to organize a private event in Bangkok, we're always here to help.
No matter what kind of event you're planning, when it's happening, or how big it is, you need the best event planners on your side to make sure it's going to be a success.
With over 10 years of experience planning the most epic parties and events in Bangkok, we have everything you need (and more) to make your event incredible.
Message us now to start exploring the options with our team.
We look forward to hearing from you.
FAQ
What Is The Biggest Event Of The Year In Bangkok?
Songkran is the Thai New Year and also the biggest event of the year, not only in Bangkok but all over Thailand, where hundreds of thousands of people celebrate and throw water for three days.