Find the Best Hotels in Bangkok for your Party
Bangkok is the party capital of Asia and one of the best destinations in the world for anyone who enjoys going out.
But unfortunately, that doesn't mean every hotel in the city will allow you to party there.
Some are quite the opposite of what we call party-friendly and will turn down guests who want to go up to your room.
The good news is, there are so-called party hotels which are more than open to people partying there.
Some even have a lot of props to encourage people having a fun time there..
So if you're coming to Bangkok to party, all you need is to pick the right hotel.
And we're to help you do that.
How to Find the Best Party Hotels in Bangkok for your Event?
Don't waste your time looking at all the options online.
Send us a message today with:
Your dates
The type of party/event you're planning
The number of guests
The number of rooms you need
Thanks to years of experience organizing parties in Bangkok, we can recommend you the best hotel for your stay. One which fits your budget, schedule, and expectations.
Party tip: if you're coming with a large group (10+), you can negotiate deals with hotels. Most of them will give you better prices when you book directly with them than what you can get on Booking or Agoda.
The 5 Best Party Hotels in Bangkok for Private Parties
From our experience, these are the 5 hotels in Bangkok that are perfect for your stay if you like to party.
Aloft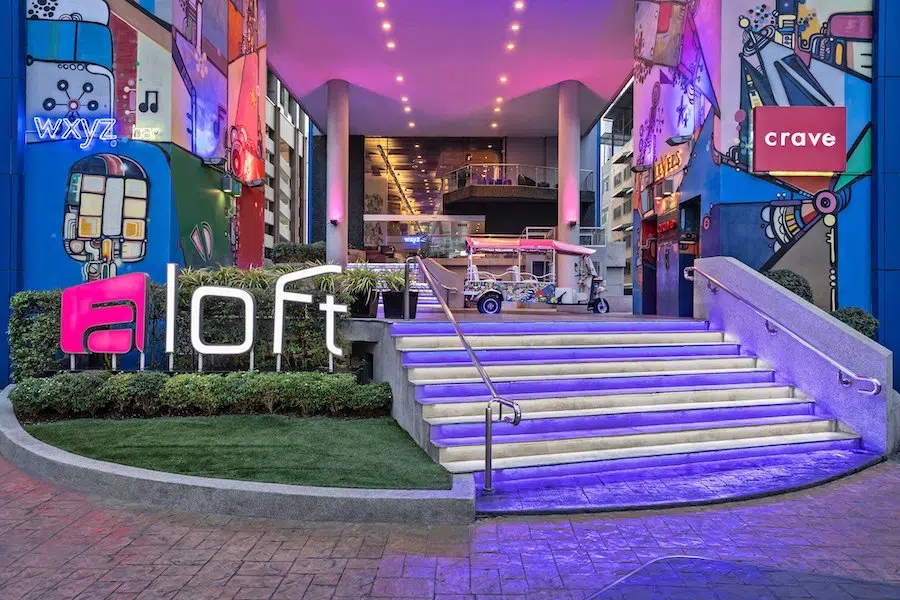 The go-to hotel for party goers in Bangkok.
Aloft Sukhumvit soi 11 is affordable, guest-friendly, and perfectly located a few meters from the best clubs and bars in Bangkok.
They also have one of the best hotel suites to host a party in Bangkok, the Savvy Suite.
Akyra Thonglor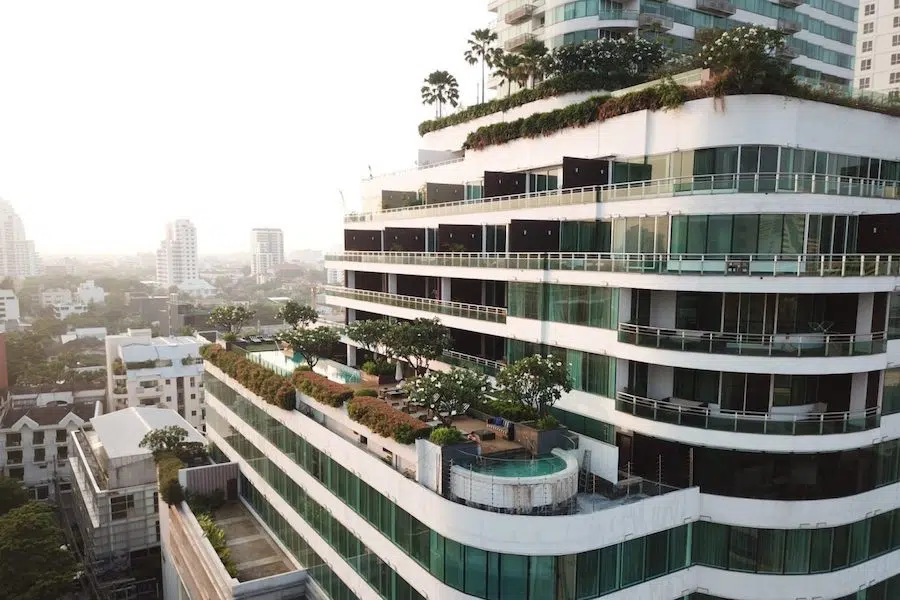 Akyra Thonglor is not known to be guest-friendly or party-friendly, but they have one of the best services in the city and will always do everything they can to accommodate you.
And if that means letting you party with your friends in your suite, so be it.
Plus, Akyra is perfectly located in the middle of Thonglor. It's only a few minutes' walk from some of the best clubs in Bangkok like Barbarbar, Demo, or Beam.
W Bangkok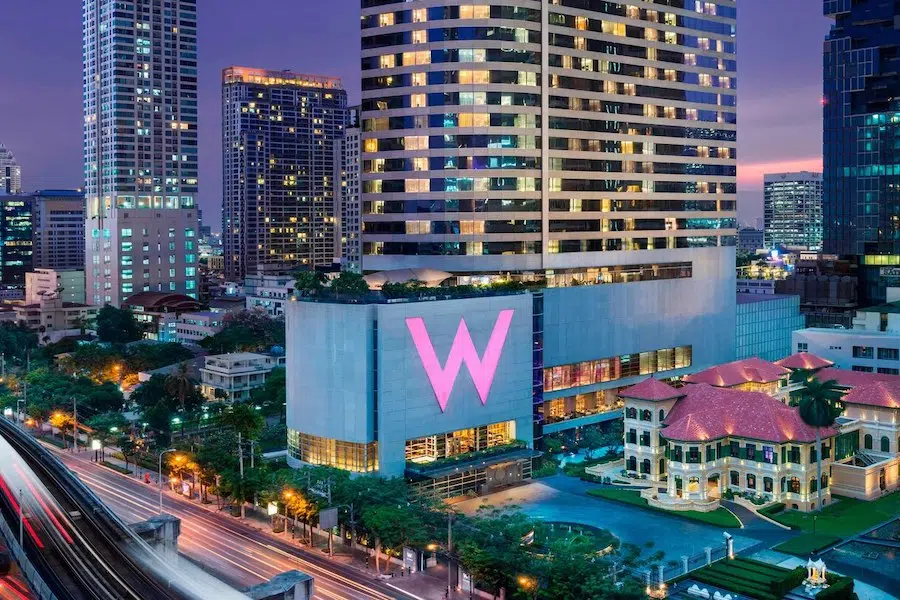 There's no other hotel brand more exciting and fun than W.
Like other W hotels in the world, W Bangkok has everything you need to party.
It has a bar right in the lobby, large rooms with fast room service, and they don't ask too many questions when you bring guests to your room.
W Bangkok also host one of the most popular pool parties in Bangkok once a month.
So Bangkok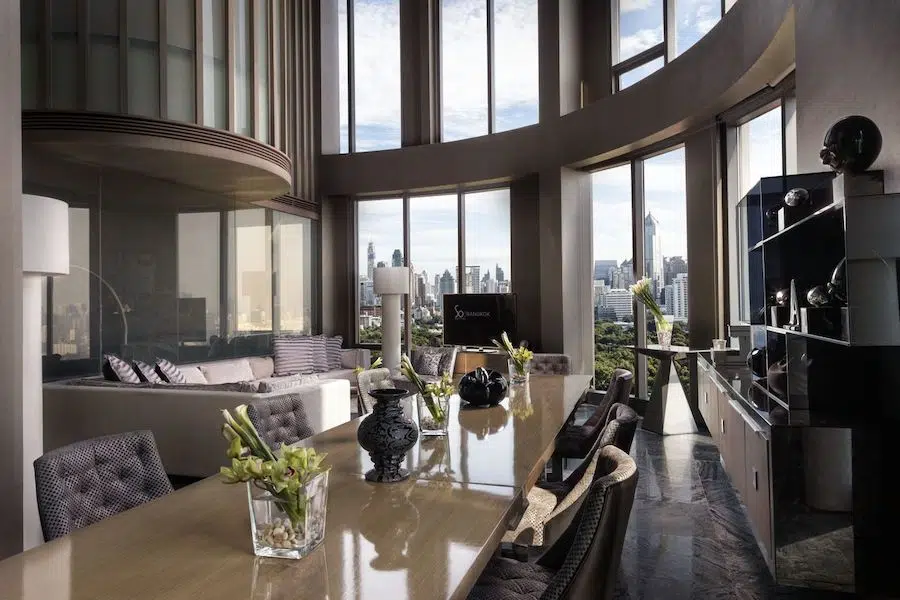 Not far from W Bangkok, right by the iconic Lumpini Park is the incredible So Bangkok.
This hotel is home to the best pool party in Bangkok and is known to be popular for "Hi-So" private parties and weddings in Bangkok.
Whether you want to have a drink on a rooftop, have dinner with your friends in a high end restaurant overlooking Lumpini, or have an after-party in your room, So Sofitel is perfect for all those situations.
Pullman Bangkok Grande Sukhumvit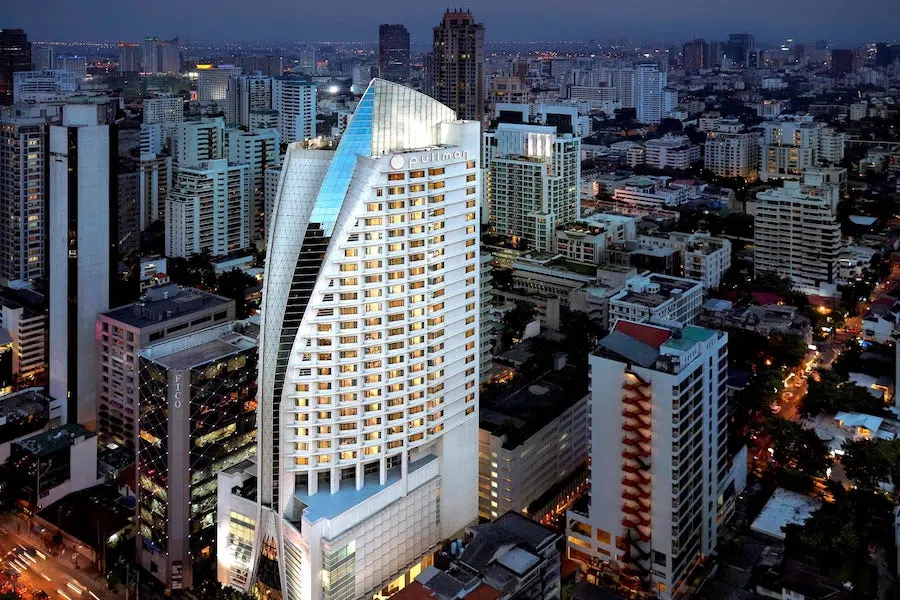 Located one hundred meters from Soi Cowboy and a few minutes' drive from the best areas to party in Bangkok (Soi 11, RCA, Thonglor), Pullman should be the go-to for those who care more about the location than the design.
It also offers excellent value for money, and it's the best guest-friendly hotel in Asoke.
Of course, all those hotels have large suites to invite your friends for small parties and big ballrooms and events rooms for large gatherings.
And if you don't know which one to pick, no worries, we're here to help you choose. Send us a message today with details about your stay and we will tell you what we recommend.
FAQ
What is the best party hotel in Bangkok on a budget?
Aloft Sukhumvit soi 11 is the best party hotel in Bangkok if you're on a budget. The rooms are really affordable, and its location is amazing for anyone who wants to explore Bangkok's nightlife.
Are there hotels in Bangkok with nightclubs?
Yes, you can find many hotels in Bangkok which share their building with a club. Aloft Sukhumvit soi 11 is in the same building as Levels Club. The Intercontinental Bangkok has a club called MIXX discotheque in its basement. And Maggie Choo's nightclub is under the Novotel Fenix in Silom road.
Contact us for More Party Hotels
This list is just an example of what you can get, but there are many other options.
Contact us today, and we'll help you find the right party hotel in Bangkok for your stay.
And you can find more options for your stay in Bangkok on this page.
Finally, if you need anything else during your trip to Bangkok, to party or to make the most of your stay, check our services and activities.