Celebrate the spookiest event of the year at the best gentlemen's club in Bangkok!
Costumes, decorations, special surprises, and the best live bands and DJs in town.
Everything is there to make it the most unforgettable Halloween party you've ever been to.
What will it be for you?
Trick or treat?
Take Advantage Of Their Special Halloween Deal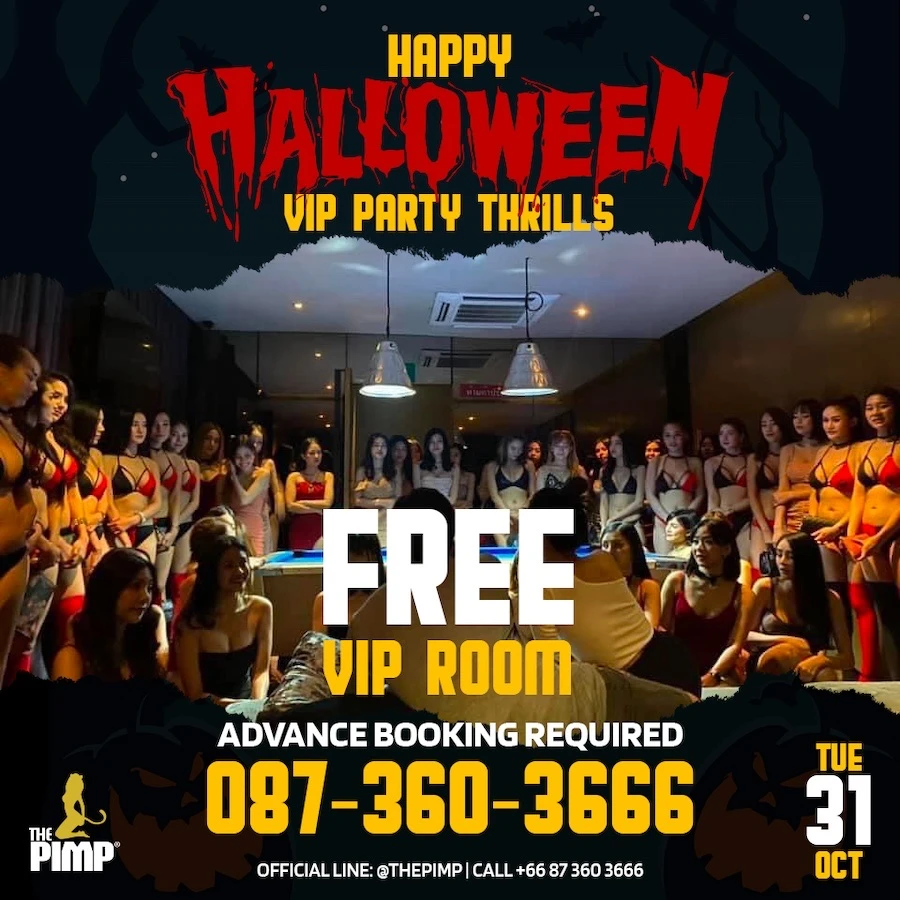 Welcome To Bangkok Most Haunted House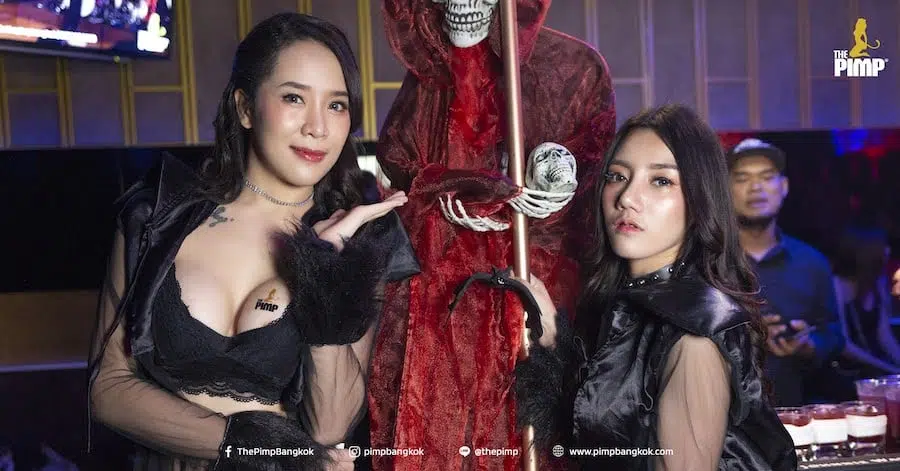 The PIMP Bangkok always goes above and beyond for special events.
And their Halloween party is no different.
Spider webs, candles, sexy costumes for the party models, and scary makeup for the girls, staff, and performers.
When you enter the club, it's like entering a haunted house.
Except this one is more naughty than scary.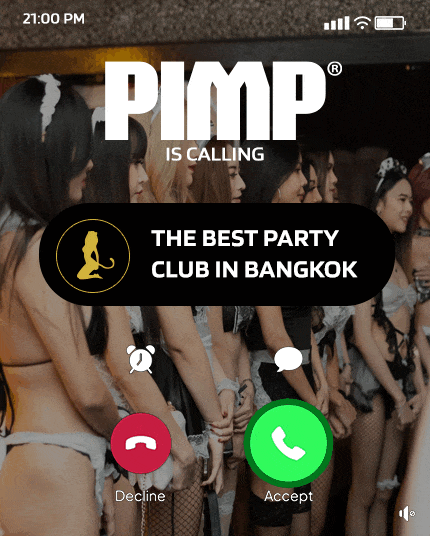 Horrifically Hot Shows And Girls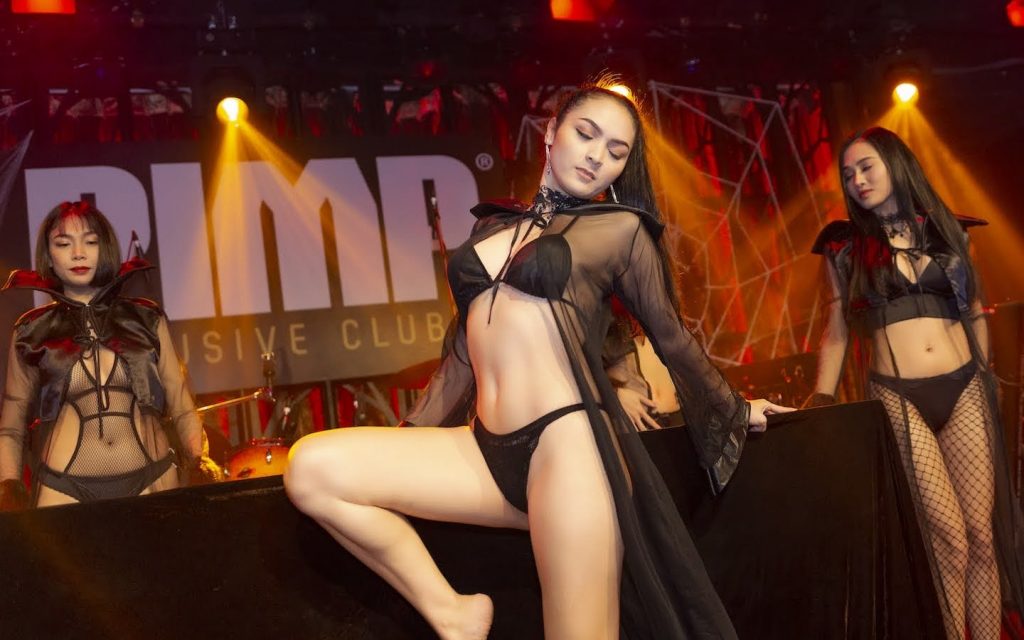 For Halloween, The PIMP puts on special performances and erotic shows.
This is one of the few nights where you can see BDSM shows in Bangkok outside of the dungeons and fetish clubs where they usually happen.
If you've never seen this type of show before, this is an opportunity you can't miss.
These sensual shows will challenge the way you view pain and pleasure.
And who knows, maybe you'll be tempted to ask for a private show in one of the VIP rooms at the end of the night.
No doubt the girls will be prepared and equipped if you do.
As always, The PIMP is there to make your fantasies a reality.
Naughty is The New Sexy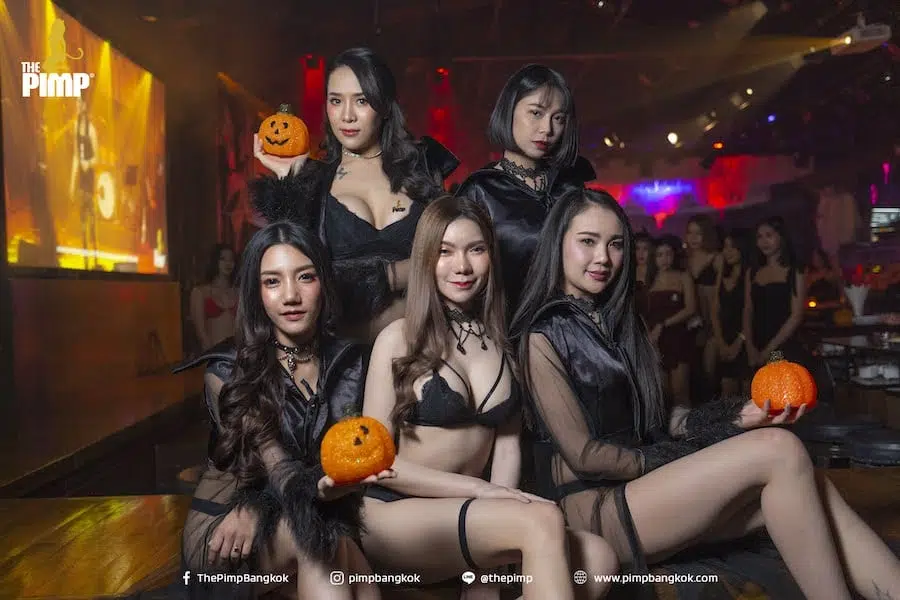 The models of The PIMP become sexy vampires and demons for one night, ready to play with your feelings and emotions.
All the pretty Thai models working at the club wear leather outfits showing off their beautiful bodies, making this night one of the sexiest of the year.
Have you ever been attracted to a vampire before? Just wait until you get to The PIMP's Halloween party!
And as the evening progresses, the costumes make way for sexy lingerie and bikinis to end the night on a sexy note.
After all, that's why we go party at gentlemen's clubs.
Book Now For The PIMP Bangkok Halloween Party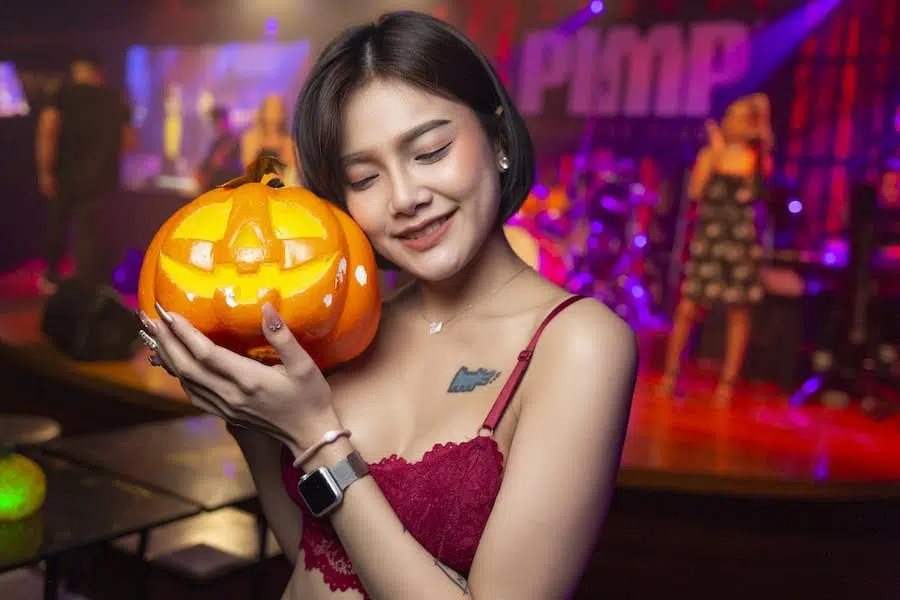 Book your VIP table or VIP room now at The PIMP Bangkok for the naughtiest Halloween party in Bangkok.
If you don't know The PIMP Bangkok yet, read our in-depth review of the gentlemen's club, which should answer all your questions.
And if there's anything else you want to know, feel free to contact us and we'll answer all your questions.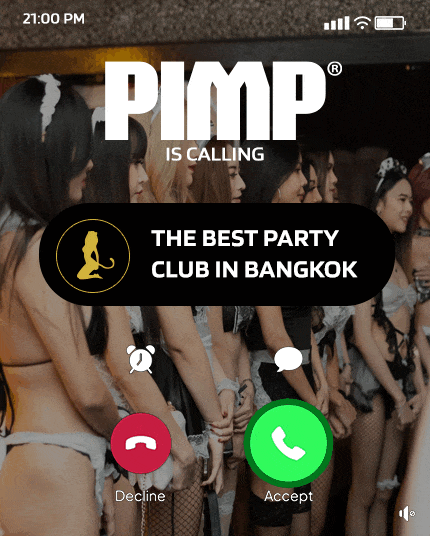 FAQ
When is Halloween?
Halloween is on October 31st.
What is the best place to celebrate Halloween in Bangkok?
The best place to celebrate Halloween in Bangkok is The PIMP Bangkok. With hundreds of hot Thai models, incredible shows, and live entertainment, get ready for a spooky Halloween party like you've never seen before.
With Halloween out of the way, it's time to plan for Christmas and the other events happening in Bangkok.