There's a lot going on in Bangkok during Chinese New Year, but nothing compares to The PIMP Chinese New Year Party!
Celebrate the Lunar New Year in Bangkok with hot Thai models, incredible shows, premium liquor, VIP service and the best sexy shows in town.
Welcome a new Chinese New Year in style.
The Hottest Girls in Traditional Chinese Dresses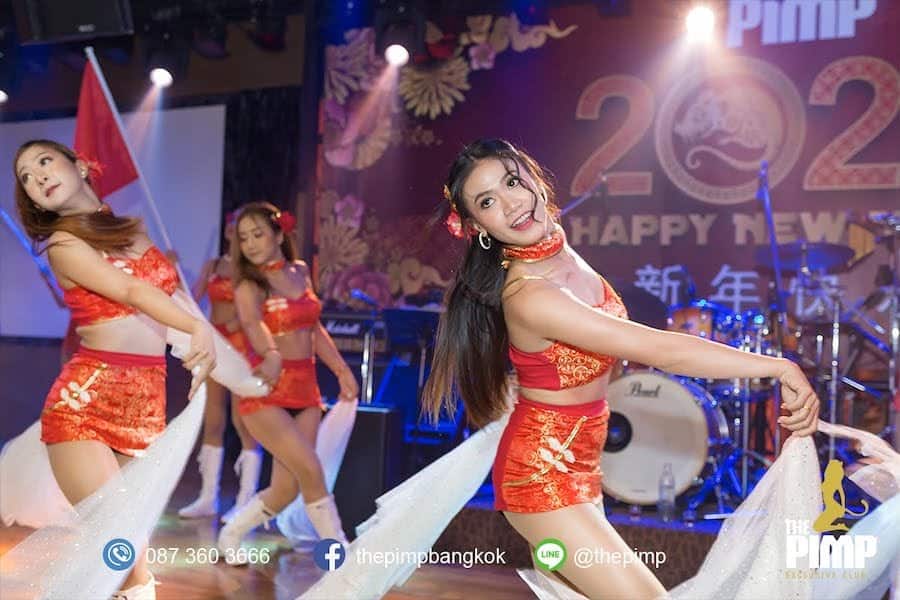 The PIMP is home to the hottest Thai girls you'll find in Bangkok, and of course, they're dressed for the occasion.
When you enter the club, you can look forward to hundreds of Thailand's top models in beautiful traditional Chinese dresses smiling at you.
Then as the evening progresses, they gradually strip down to end up in gorgeous red lingerie and bikinis.
Chinese New Year celebrations have never looked so sexy.
Exclusive Shows and Dancers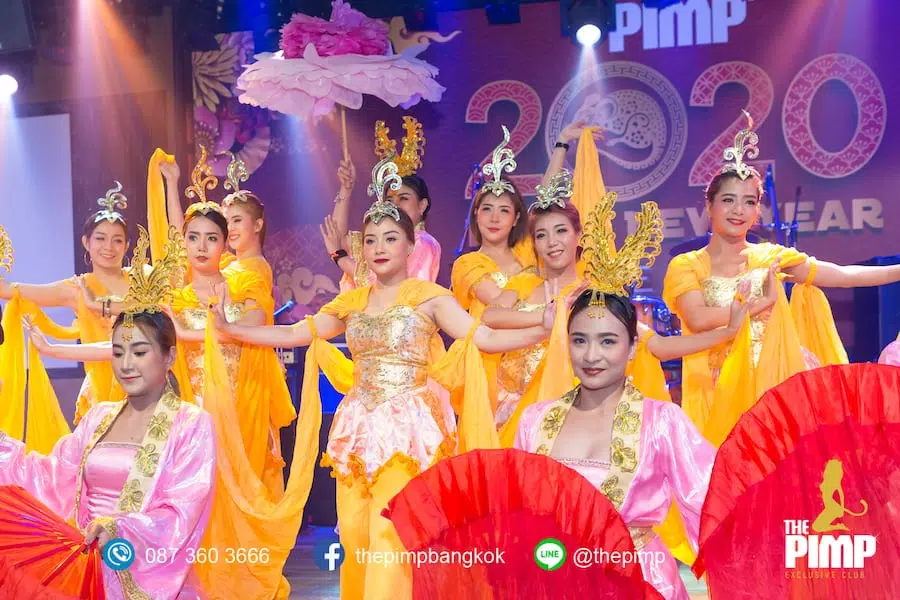 The PIMP is known all over the world for the quality of its shows and performers.
And the club always take things to the next level when there's a special event, including Chinese New Year.
Want to see girls in beautiful Chinese dresses stripping down to their lingerie?
You get it.
Nude girls covered in red and gold body paint?
You get them, too.
And like always at The PIMP, you'll get top notch live bands and DJs to keep things moving until late.
As the night progresses, things get wilder and wilder.
Expect nothing but the hottest Chinese New Year party in Bangkok.
Go Truly VIP In A Private Room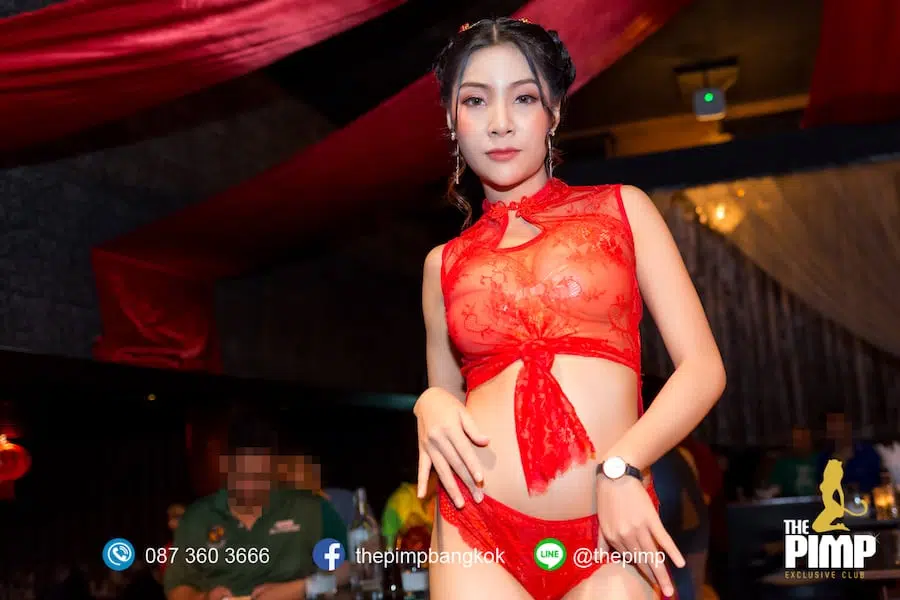 The best way to celebrate Chinese New Year in Bangkok is to book a VIP room at The PIMP.
When you're done with the dragon dance and fireworks in Chinatown, head to The PIMP and spend the rest of the night with pretty Thai models.
If you fancy a special outfit for the girls, a private erotic Chinese New Year dance, or any other special request, all you have to do is ask.
In The PIMP private rooms, you get to decide what happens and how crazy it gets.
They have a wide range of private rooms, with a capacity of 4 to 100 guys and as many girls as you can accommodate.
They also equipped each room with a karaoke machine loaded with thousands of songs, including many Chinese hits.
How crazy do you want your private Chinese New Year party to be?
Book Your Chinese New Year Party At The PIMP
Welcome a New Lunar Year in style with a wild party at The PIMP.
Contact our team today to make a booking.
To learn more about The PIMP Bangkok, read our review.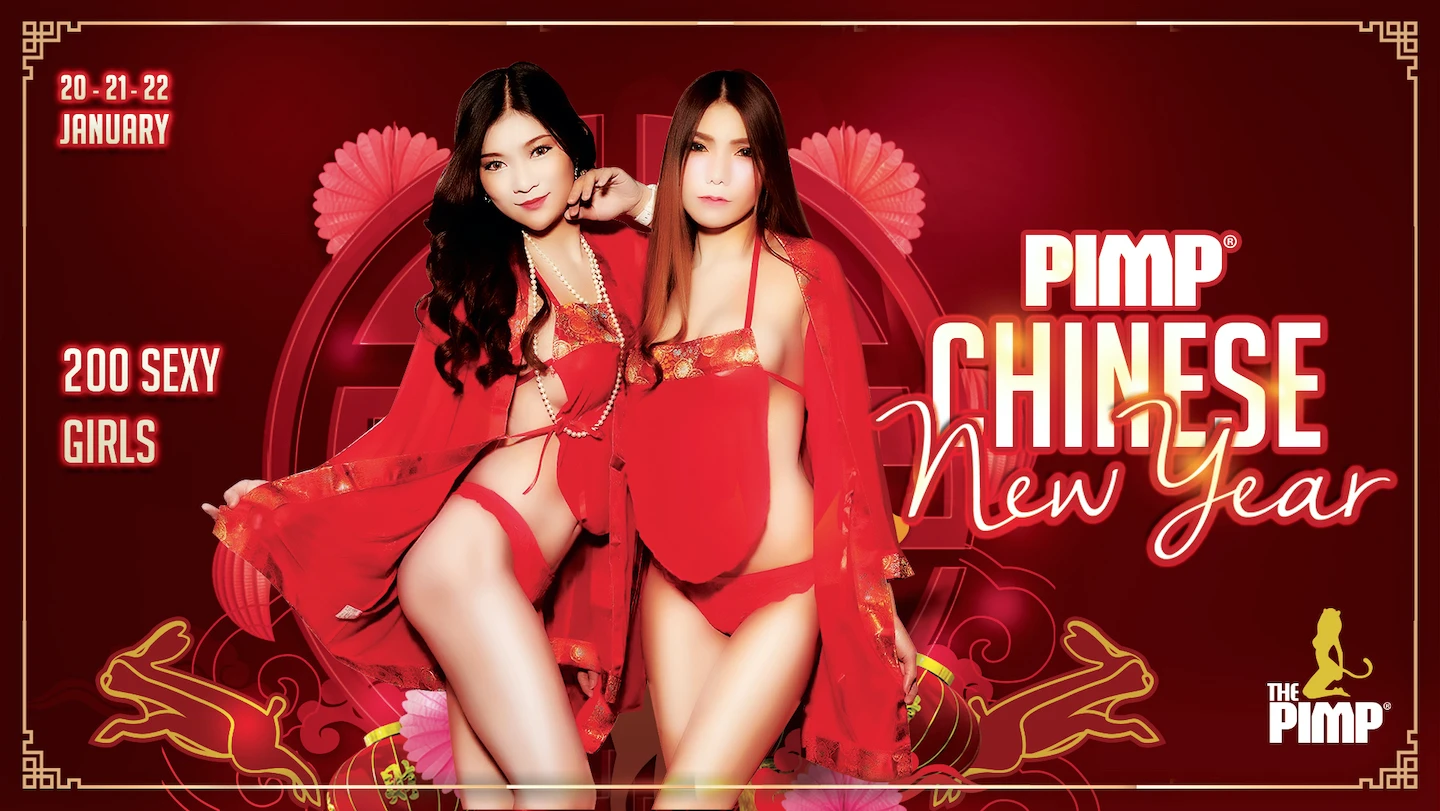 FAQ
When Is The Chinese New Year?
Chinese New Year is on Sunday, January 22, 2023.
How Much Does The Chinese New Year Party At The PIMP Bangkok cost?
For Chinese New Year, VIP tables at The PIMP Bangkok start from 5,000 THB and private rooms from 2,500 THB only. Contact us today to get a free quote.