You can find Sherbet Club tucked in the middle of the trendy Ekamai neighborhood.
Surrounded by other popular g clubs and nightclubs, this one has been a staple for over a decade now and is still the go to place for wealthy men who want to party with hot Thai girls.
What You Need To Know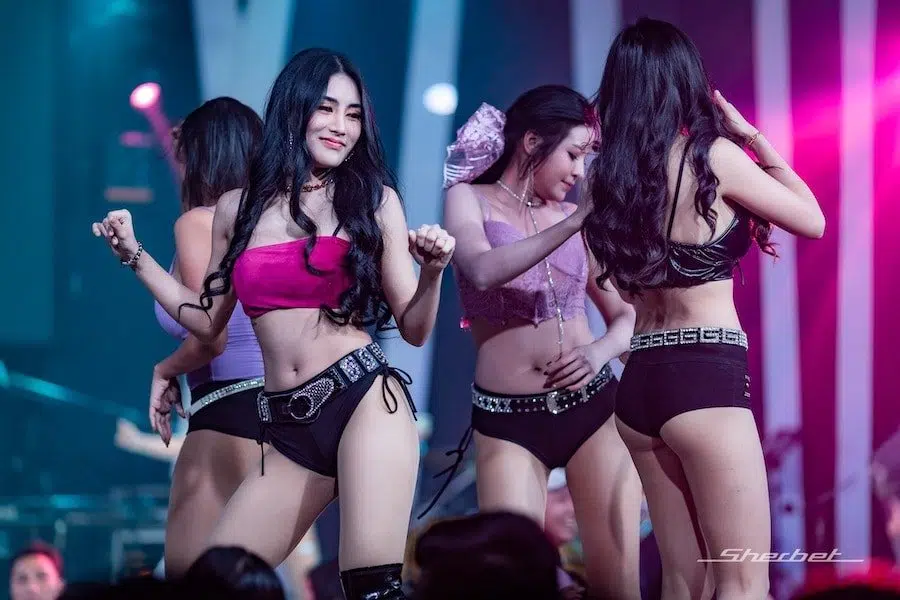 Sherbet Ekamai is one of the oldest gentlemen clubs still in activity in Bangkok.
Featuring a large room with concerts and live performances every night, Sherbet is like a regular nightclub, but for men who want to enjoy the company of young Thai girls.
On stage and in the main room are coyotes, attractive and fun Thai girls, who will come to drink with you in exchange for a fee.
The club does have shows every other day, but most of the night is split between live bands singing popular western and Thai songs, and girls dancing on stage while they wait to get invited to a table.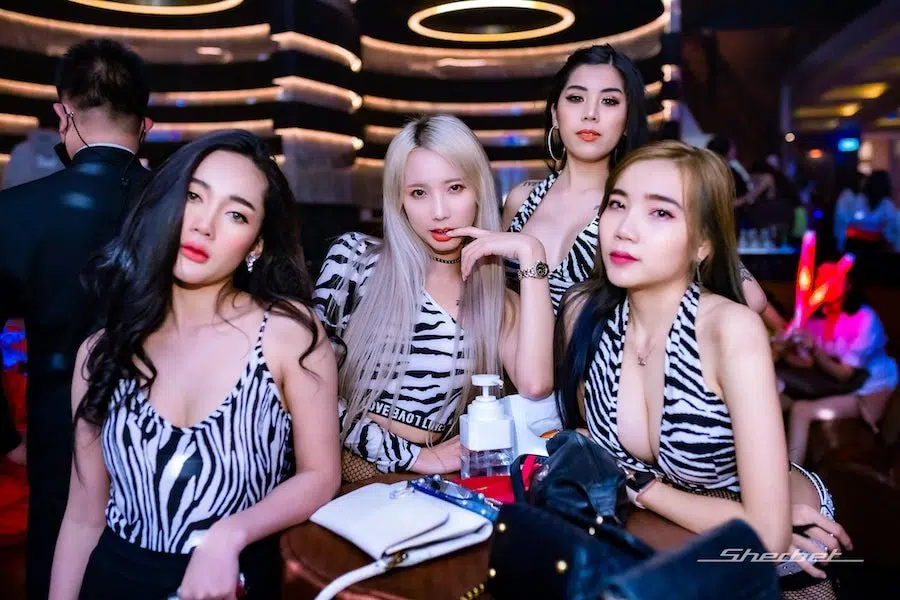 Like other gentlemen clubs, Sherbet has several private KTV rooms, each equipped with a karaoke system and a pool table.
Private rooms are where the girls get loose and things get wild. If you want to have a true gentlemen club experience, VIP rooms are the way to go.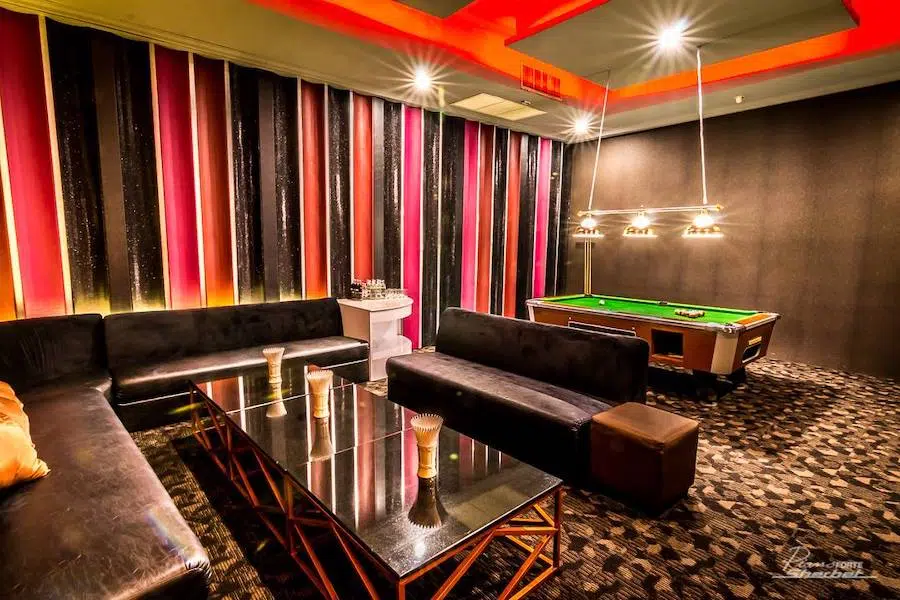 Note that unlike other gentlemen clubs in Bangkok, Sherbet has to close at 2am sharp. While others like The PIMP or Villa can stay open later for guests in private rooms.
Prices and Bookings
The price of a membership at Sherbet Club starts from ฿20,000 for 1 year and can get you up to 8 bottles of liquor (depending on the brand you choose).
Once you become a member, you have free mixers as well as 10% off food, and no service charge.
The price for girls is between ฿1,680 and ฿2,940 baht for the first hour (depending on how hot she is), and ฿420 for non-members and ฿380 for members, for every 30 minutes after that.
VIP rooms cost between ฿2,500 and ฿4,500 for the night (as long as you have girls with you).
Contact our team right now to book a table or VIP room at Sherbet Ekamai.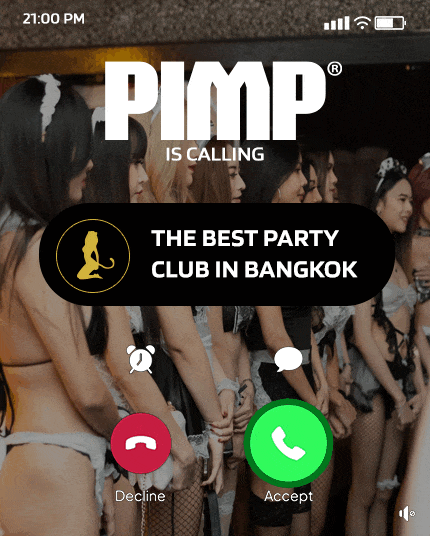 About Sherbet Ekamai
Membership price: Start from ฿20,000 for 1 year
Bottle price: Start from ฿5,000 (non-member)
VIP room: Start from ฿2,500
Girls: Start from ฿1,680 + ฿420 every 30 minutes (non-member)
Opening hours: Every day from 7pm til 2am
FAQ
How much is a membership at Sherbet Ekamai?
The cheapest membership at Sherbet Ekamai is ฿20,000 for 1 year and can get you up to 8 bottles of premium liquor (depending on the package you choose). A membership also gives you 10% off the price of drinks, girls, and food.
How much is a bottle at Sherbet Ekamai?
The price of bottles at Sherbet Ekamai can be as low as ฿2,500 when you buy a membership, with regular bottles for non-members starting at ฿5,000. Contact our team to learn more about Sherbet Ekamai prices.
Other Gentlemen Clubs you're Gonna Like
Click here to learn more about the other gentlemen clubs in Bangkok.
Need help with bookings there? We have a page dedicated to gentlemen club bookings.