Czech Club has undergone a rebranding during COVID and is now back better than ever.
With a brand new design, sexy new recruits and an incredible lineup of artists, there's never been a better time to go VIP clubbing in Ekamai.
Here's what to expect when you open the doors of the Czech Club in Bangkok.
What You Need to Know
Before the pandemic, the old Czech Trendy Club was having a hard time competing with the new luxury gentlemen's clubs in the Thonglor/Ekamai area.
Especially with big names like Elite and Sherbet, which have the most expensive design and amenities you can get.
And let's face it, the hottest girls too.
So the club took advantage of the time off during COVID, to renovate the main room and come back stronger, with better branding and an incredible team.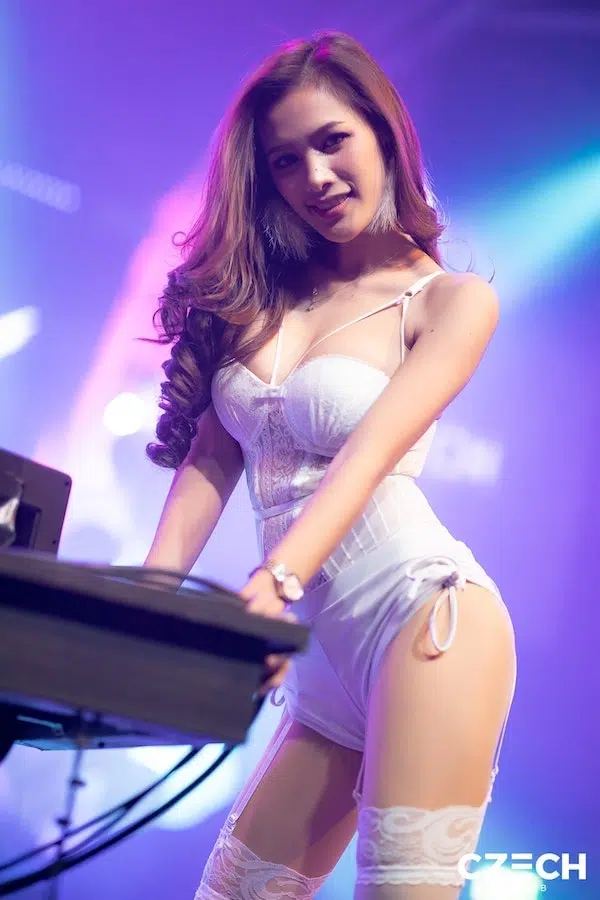 Now named Czech Club, the gentlemen's club is a lot better in many ways.
Ask your driver to drop you off right in front of the brand new entrance, or hand over the keys to your luxury car to the valet.
After all, when in Ekamai, the car you drive is at least as important as the way you dress.
The inside of the club is now as clean as the new big EDM clubs in Bangkok (Spaceplus, Topone, Babyclub), with metal standing tables next to the stage, an excellent lighting system, and huge LED panels to sublimate the artists' performances.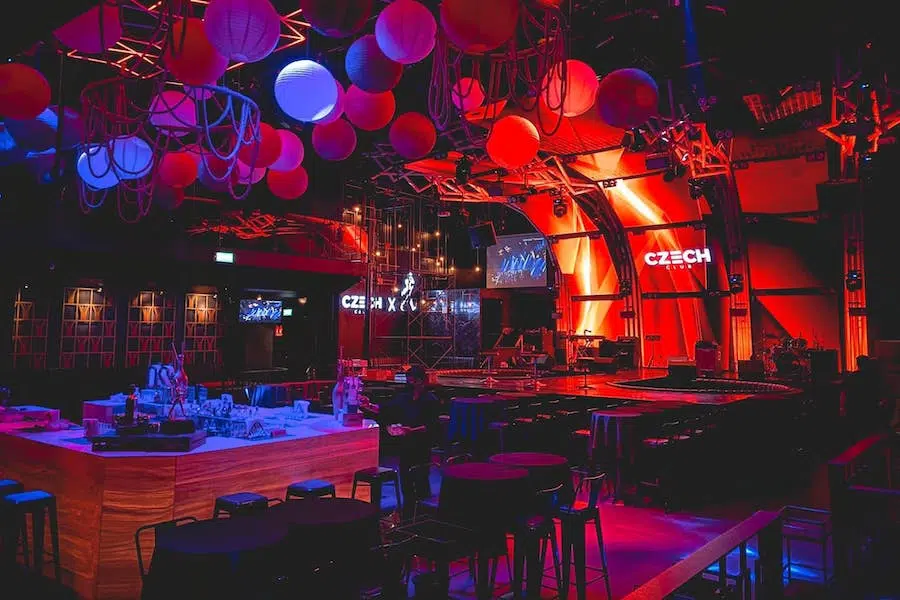 Keep in mind that the club doesn't have large VIP sofas in the club area. So if you want to sit comfortably surrounded by hot birds, you better book a private room.
Czech Club has also significantly upped its entertainment, with their own crew of sexy female DJs, a lineup of the best Thai singers and live bands almost every weekend, and more hotties than ever before.
There is not hundreds of girls like at The PIMP, but there are enough of them to make your visit to Czech worthwhile.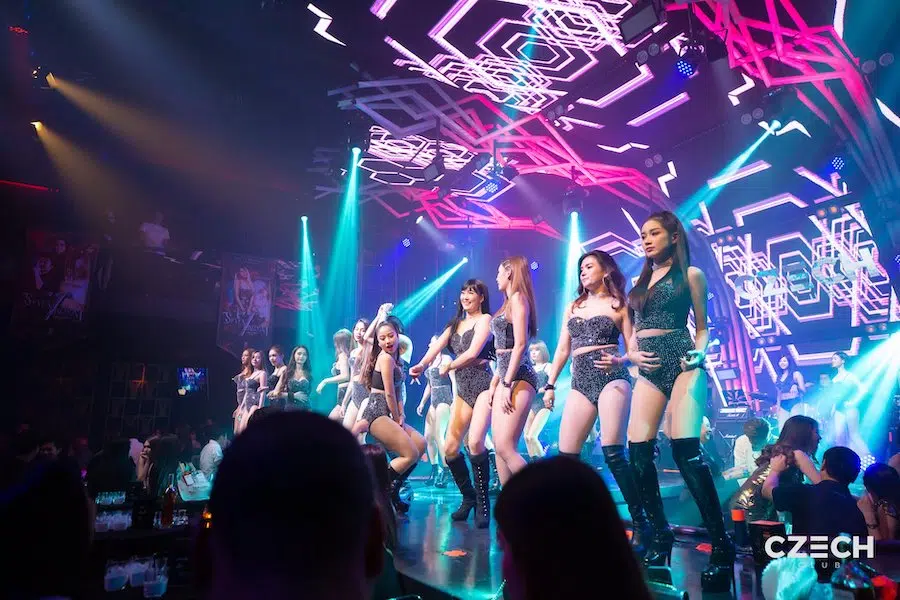 The pretties there are cute, fun, and boy, they love to drink.
Feel like playing a game of pool? There are a couple of pool tables in the club area, too.
But if you really want to play pool, get a VIP room and enjoy the privacy of your own space while playing with the party models you've carefully handpicked.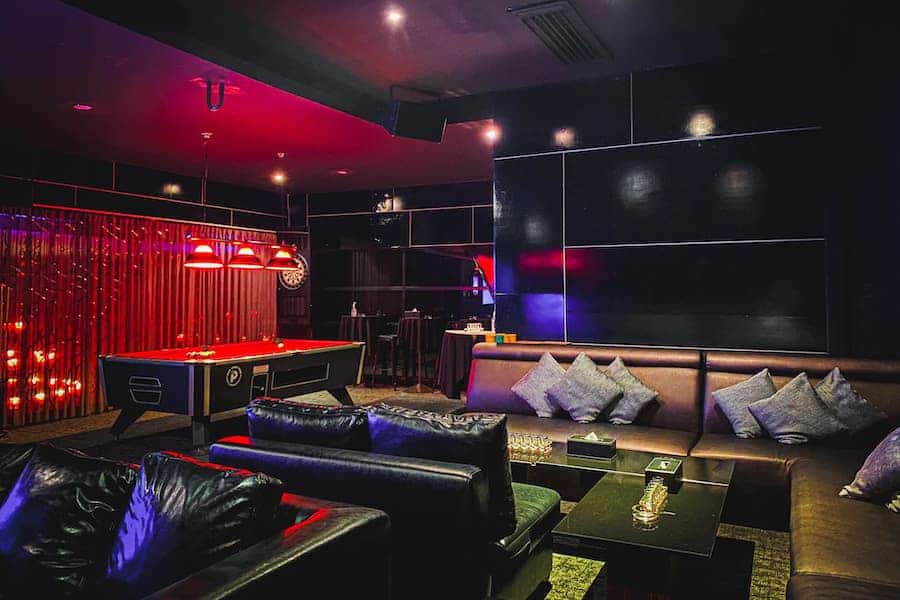 Czech Club has over a dozen private rooms, all equipped with a karaoke machine, a TV, where you can stream your favorite apps, a private waitress, and a pool table in the biggest rooms.
You can get all the above at some of the cheapest prices you'll find in gentlemen's clubs in Bangkok, or even in other VIP nightclubs in Sukhumvit.
Prices and Bookings
Czech Club is a pretty affordable gentleman's clubs, with memberships starting as low as 10,000 THB.
All coming with a 10% discount on lady's drinks, and bottles.
For 10,000 THB, you get 3 bottles of Johnnie Walker Black Label, and all the benefits of a membership, for 6 months (lower prices for girls, bottles, and VIP rooms).
The gentlemen's club also offers other memberships with prices ranging from 20,000 to 100,000 THB, all valid for 1 year, and including up to 40 bottles!
If you plan to go there every weekend or invite all of your business associates, the larger packages are really good value.
And the memberships of 20,000 THB and over all come with a free VIP room for your first night at the club.
The price for individual bottles starts at 3,000 THB only for members.
The price for the girls ranges from 1,140 to 2,280 THB for the first hour and 380 THB for each additional 45 minutes (per girl, member price).
As for VIP rooms, they're pretty cheap at Czech and only cost between 2,000 and 4,000 THB for the night.
Want to book there?
Message us now and we'll take care of it for you.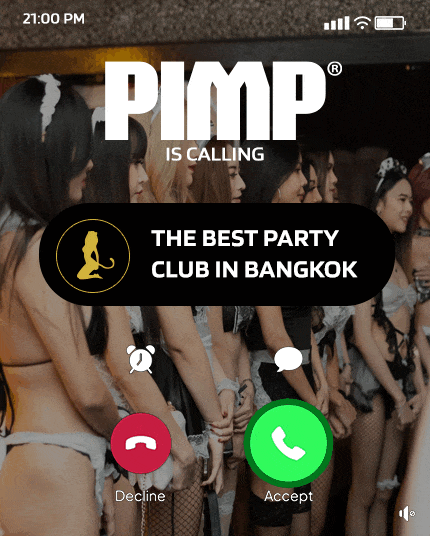 About Czech Club Bangkok
Membership price: Start from ฿10,000
Bottle price: Start from ฿3,000 (member)
VIP room: Start from ฿2,000
Girls: Start from ฿1,140 + ฿380 every 45 minutes (member)
Opening hours: Every day from 8.00pm til 2.30am
FAQ
How Much Is A Membership At Czech Club?
The price of a membership at Czech Club starts at 10,000 THB with up to 3 bottles of premium liquor as well as a 10% discount for 6 months on bottles and lady's drinks.

How Much Is A Bottle At Czech Club?
The price of bottles at Czech Club starts at 3,000 THB, including mixers and ice. (membership required)
Other Gentlemen Clubs you're Gonna Like
Want to learn more about gentlemen's clubs in Bangkok? Find our complete list here.
And to book the best tables and VIP rooms in these clubs, go to our gentlemen club booking page.