Book a Limousine in Bangkok
Get around Bangkok in style with a private limousine rental.
For an airport transfer, a few hours, or a few days, our fleet of luxury vehicles is at your disposal to take you everywhere in and around Bangkok.
Enjoy ultimate comfort in the best cars available on the market and appreciate the flexibility of having your own private vehicle and driver during your stay in Thailand.
Even better, combine your limousine rent with special add-ons to make your trip unique and feel like a party from the minute you land until you get back to the airport.
The Limousines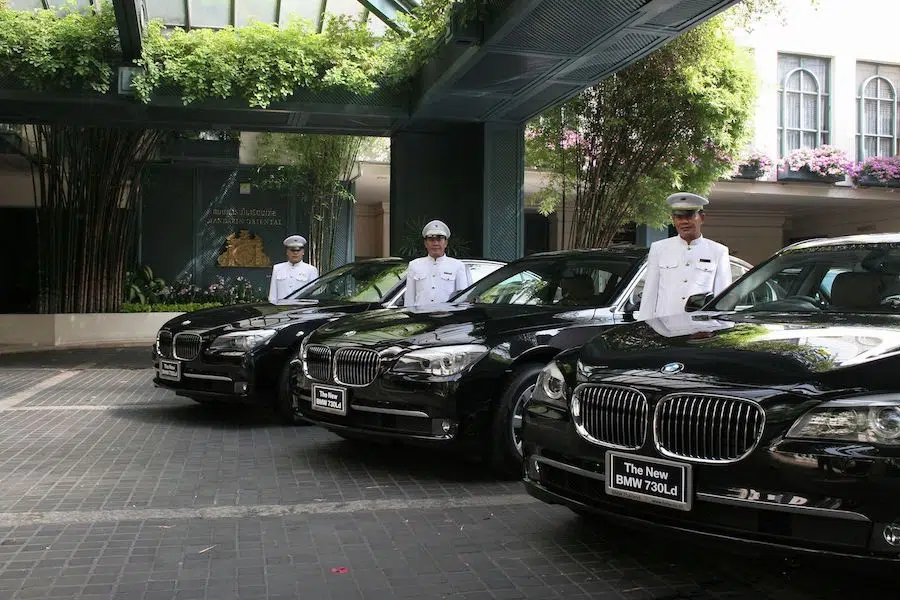 Party Bangkok works closely with the best limousine service in Bangkok to offer you a wide range of comfortable and luxurious vehicles during your stay.
We have options for all budgets and groups, including popular sedans like the Toyota Camry, all the way to the high-end Mercedes Benz E and S Class, the Jaguar XL-J, or the Rolls Royce Ghost.
Every booking with our limousine service includes an English-speaking driver, complimentary water, and mini towels.
We can also arrange extra add-ons on requests, like drinks, music, air freshener, and other things to make your trip more comfortable.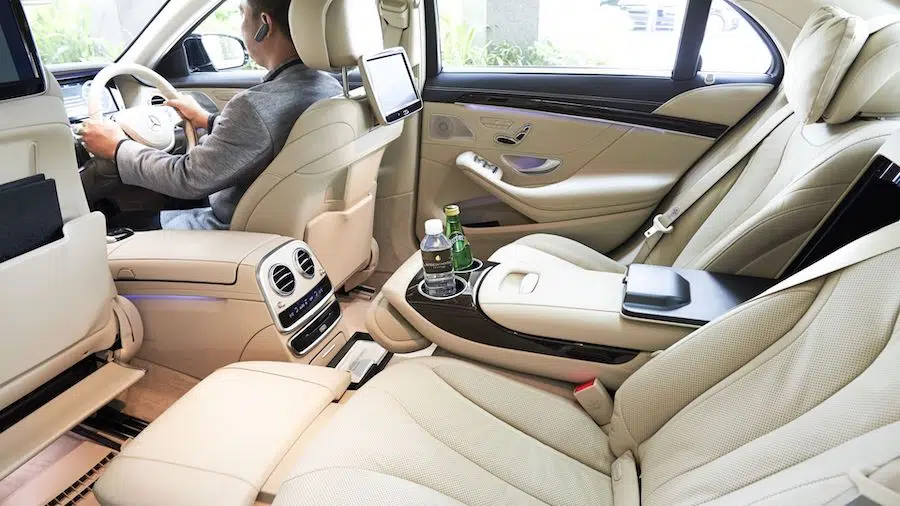 You can book our limousines in Bangkok for:
Airport transfers (from Suvarnabhumi or Don Mueang Airport)
Hourly (with a minimum of 3 hours)
Daily (with a maximum of 16 hours per day)
Limousines rentals are also available for trips outside of Bangkok. And we can arrange transfers from Bangkok to Pattaya, Hua Hin, Koh Chang, Khao Yai, and more destinations.
Features
Private driver
AC
Complimentary water and mini towels
Add-ons
We can also arrange add-ons for your comfort, security, or pleasure for a true VIP experience.
Add-ons available include:
Party models
Private female tour guides
Personal security (a bodyguard or a private security team)
Airport fast track
Personal assistant
Bookings
Send us a message today with the date of your event, the number of guests, and the type of transfer or booking you need.
Confirm with our team the vehicle, as well as the pick-up time and location.
Book the limousine(s)
Contact us for more details.
FAQ
What's included in the price of the limousine?
The limousine price includes the car, driver, gas, tolls, water, and governmental taxes. No extra or hidden fees.
Can you party in the limousine?
When you book a limousine with Party Bangkok, of course, you're allowed to party in the vehicle. We can even arrange drinks and party models to get the party started as soon as you get in the car.
You need anything else to make your stay in Bangkok incredible?
We have other types of transportation available to suit all your needs.
We can also help you find a place to stay, things to do, show you the best nightlife in Bangkok, and organize private parties for you.
Explore the rest of the website or contact us today to talk about all the options available for your trip.