Book the Perfect Villa for your Party in Bangkok
We know it can be tough to find the perfect villa to rent in Bangkok.
And it's even more difficult when you want to party there.
Most villas in Bangkok don't allow you to have noise outside after 10 pm, and others might not even allow you to have a party at all.
So, where can you find a villa to host a party in Bangkok?
How to Find the Best Villa in Bangkok for your Event?
Send us a message today with:
Your dates
The type of party/event you're hosting
The number of guests
The number of bedrooms you need
And don't forget to add any special request you might have, like the location or special equipment you want.
Our team will get back to you with a list of recommendations matching what you're looking for.
And if you need anything else for your party in Bangkok, or anywhere else in Thailand, we're here for you.
We have everything you can dream of and more for a memorable party in Bangkok.
The 3 Best Villas in Bangkok for Parties
After organizing parties in Bangkok for over a decade and trying many different villas in the city for our events, we know which ones are party-friendly and which ones are not.
It doesn't matter if it's only you with a few friends, or a large group with family and friends for a wedding, we have options to suit everyone.
Here are 3 examples of the most popular villas in Bangkok for parties.
8 bedroom Giga House in Sukhumvit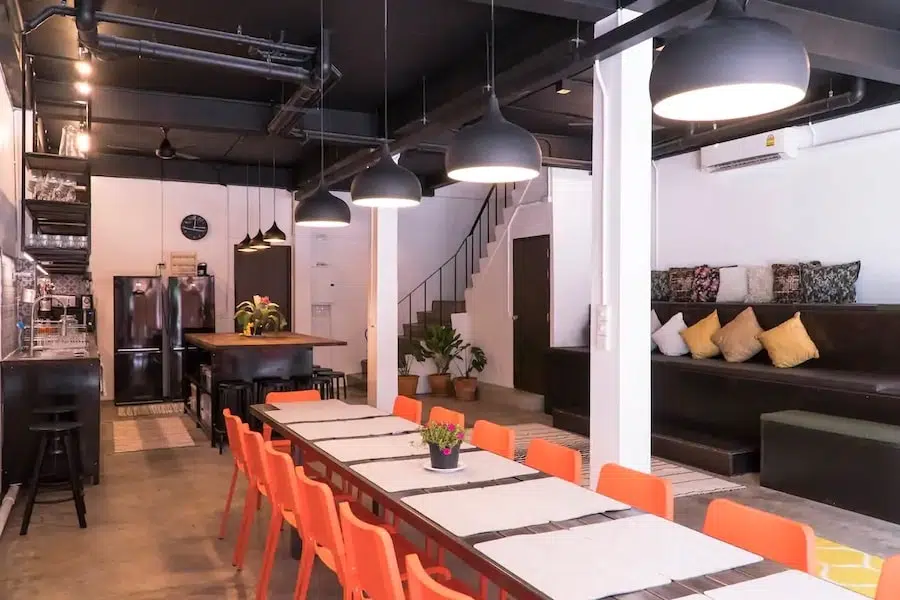 This private house between Phrakanong and On Nut is perfect for anyone coming to Bangkok to party.
The house is only a few minutes drive from Emquartier mall, the BTS, and Sing Sing Theater, one of the most amazing clubs in Bangkok.
With 8 bedrooms, it's spacious enough for up to 16 people and perfect for a party as there are no neighbors around.
Even better, it has a cocktail bar and cafe next door.
11 bedroom Private Villa in Thonglor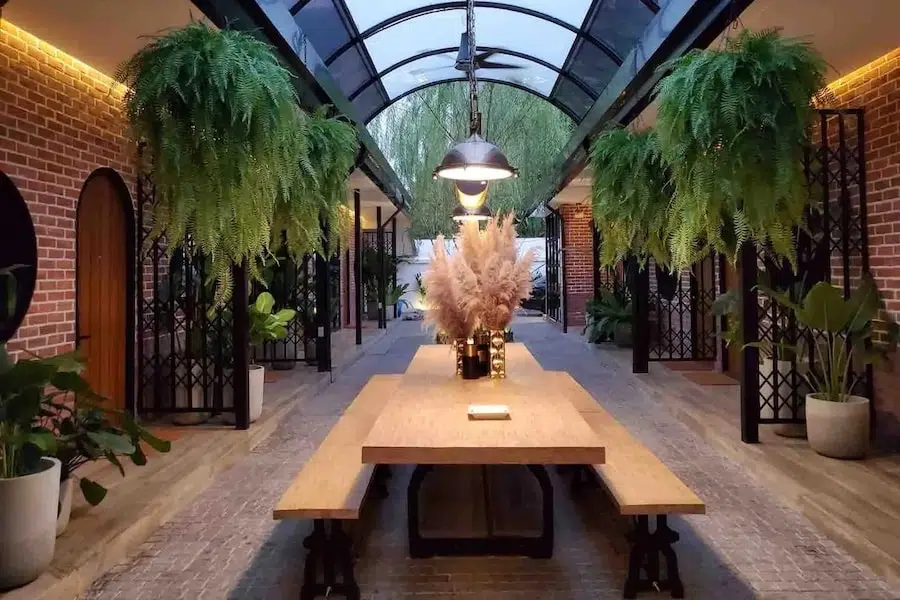 This incredible 11 bedroom villa at the end of Thonglor is the perfect luxurious hide away for your stay in Bangkok.
Its incredible design and decoration will wow your guests.
And it's only minutes away from Thonglor and RCA vibrant nightlife.
5 bedroom Villa in Silom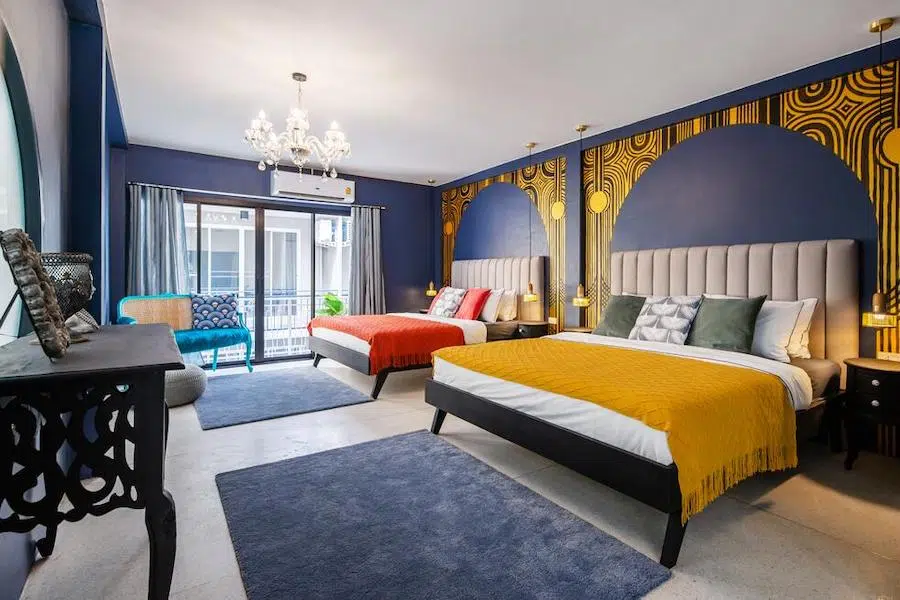 Enjoy a relaxing stay at The Mellow at Silom in their 5 bedroom villa.
Located in Bangkok CBD, Silom, this house is perfect for up to 12 people and to have a great private rooftop perfect to drink a few beers before you go out.
That's only a few villas in Bangkok we know are party-friendly. There are many other options available depending on your budget and dates.
And if you don't plan to host a party at your villa, there are a lot more luxurious villas in Bangkok for your stay.
We can help you find the perfect villa for your stay in Bangkok and a different venue for your party.
Contact us today to talk about it.
FAQ
How to know if a villa in Bangkok is party-friendly?
Ask the owner or the person in charge of the villa if they allow parties. You don't want to host a party at a villa unless you're got explicit consent from the owner. If there's no villa in Bangkok available for your party, don't worry, there are many other options. Contact us to talk about them.
How long in advance should I book my villa?
There's a very high demand for villas in Bangkok, especially between November and May. Book as early as possible to secure the villa you like.
You prefer to have a villa with a pool?
Check the pool villas we recommend in Bangkok.
And if you want a private venue in Bangkok to organize a pool party, we have one.
Contact us today for more details.
For more ideas of places to stay in Bangkok, check this page.