Exotica Bangkok Is Permanently Closed
Check our list of the top gentlemen's clubs in Bangkok.
Exotica Exclusive Club is a luxurious gentlemen club located in the middle of Thonglor, Bangkok.
While it might not be the most popular these days, there are a few good reasons to pick it for your next party.
Let us tell you why.
What You Need To Know
Exotica Bangkok is the oldest gentlemen club still standing in Thonglor, an area that saw the arrival of serious competitors like Elite Thonglor 13 in recent years.
Despite this new competition, Exotica still has a solid clientele of wealthy Thais, Japanese, and Chinese who seem to enjoy the style of the venue.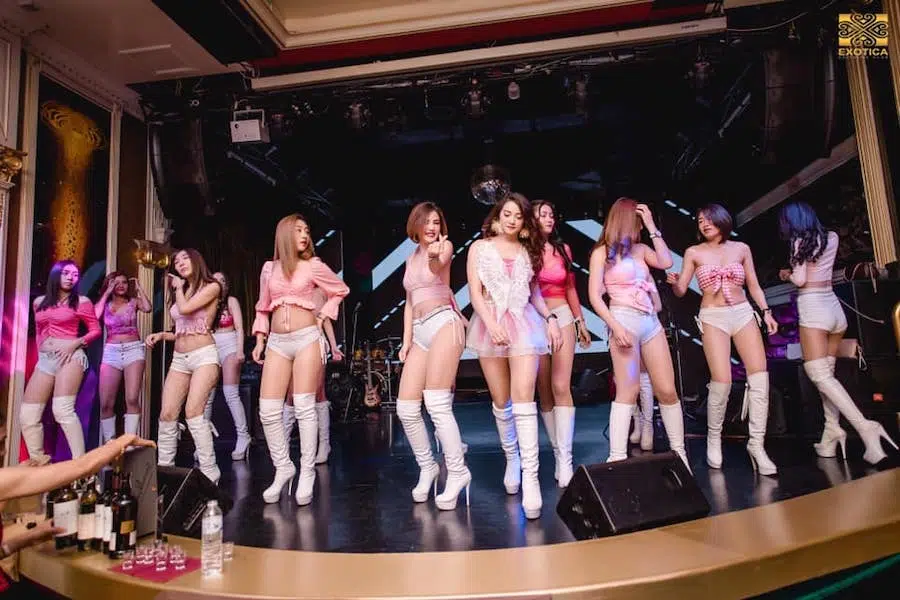 By being smaller and more discreet than the big gentlemen clubs in Thonglor and Ekamai, Exotica is a good alternative for those who value privacy above everything else.
Exotica Club Bangkok has between 50 and 100 girls each night to keep you company.
Not all of them are young or model material, but the girls' sexy outfits make up for it and make them really attractive.
And who knows, if you're lucky, you might find a few stunners on the night you go there. Like this beauty.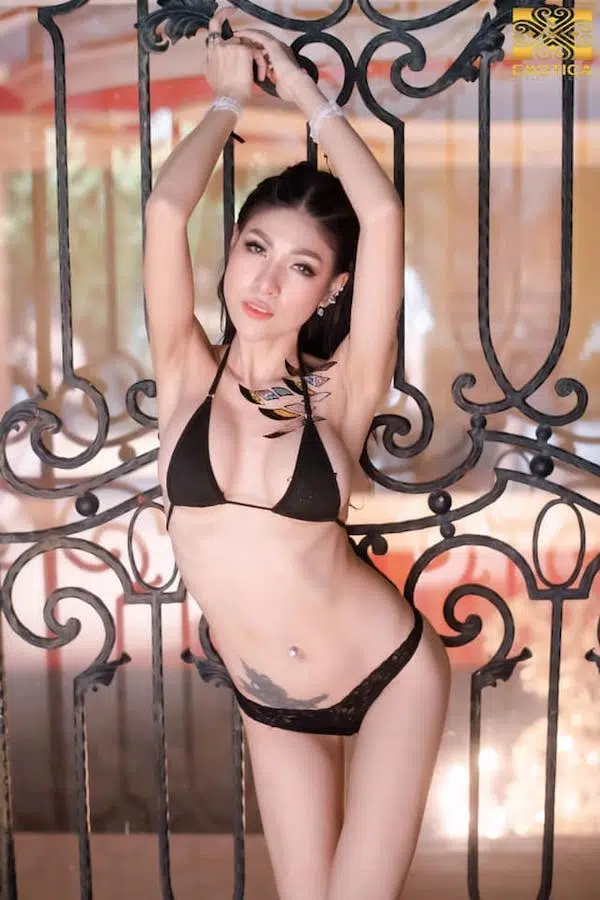 Regardless of their look, rest assured the girls there are well-mannered, friendly, and will take good care of you and your friends.
What we love about their hostesses is they are fun, can speak decent English, and never refuse to drink.
On stage, the entertainment is a mix of sexy shows and Thai live bands singing Thais and English hits.
The club does have special events from time to time, like shows with famous models, or popular local DJs, singers, and live bands. But they're rare, so keep an eye on their Facebook or Instagram to know when the next one is.
Above the main room, Exotica has multiple KTV rooms with different styles for private parties.
No special features on sight there, only a pool table, nice sofas, and a TV to stream your favorite songs from their karaoke system.
But what makes Exotica Exclusive Club stand out is its private pool on the rooftop. It's the only gentlemen club in the center of Bangkok that offers this.
Suppose you want to organize a private pool party for a bachelor party and have sexy bikini girls joining; Exotica is the place.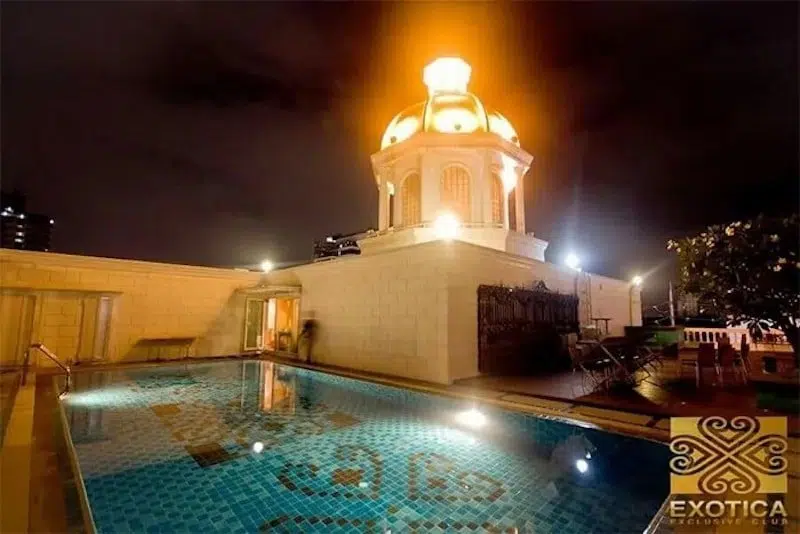 Prices and Bookings
The price of a membership at Exotica Bangkok starts at ฿20,000 for 1 year and gets you up to 6 bottles.
To enjoy the girls' company, you have to pay between ฿1,600 and ฿2,500 for the first hour, and ฿420 baht for every 40 minutes after that.
Bottles start at ฿5,000 and VIP rooms at ฿2,500.
For more information about the club or to make a booking, contact us today.
About Exotica Bangkok
Membership price: Start from ฿20,000 for 1 year
Bottle price: Start from ฿5,000 (non-member)
VIP room: Start from ฿2,500
Girls: Start from ฿1,600 for the first hour, and then ฿420 for every 40 minutes (non-member)
Opening hours:

Every day from 7pm til 2am
FAQ
How Much Is A Membership At Exotica Bangkok?
A membership at Exotica Bangkok is ฿20,000 for 1 year and comes with up to 6 bottles as well as discounts on bottles, girls, and private rooms at the club.
How Much Is A Bottle At Exotica Bangkok?
The price of bottles at Exotica Bangkok starts from ฿5,000 for non-members and ฿4,000 for members.
Other Gentlemen Clubs you're Gonna Like
Learn more about the best gentlemen clubs in Bangkok on our guide.
Or let us recommend the best one and make a booking for you.