The Villa Club Is Permanently Closed
Check our list of the top gentlemen's clubs in Bangkok.
Welcome to The Villa International Club, a gentlemen club located only 10 minutes from Asoke and upper Sukhumvit on Pracha Uthit road.
If you're looking for a great g club offering a VIP experience with sexy Thai girls for the price of a regular nightclub, The Villa Club might be for you.
What You Need To Know
One thing we noticed right away about The Villa Club is the quality of everything they offer.
It has a solid lineup of hundreds of hot girls each night, great live bands, singers, and DJs all night, a wide selection of food and drinks, and a nice variety of VIP rooms.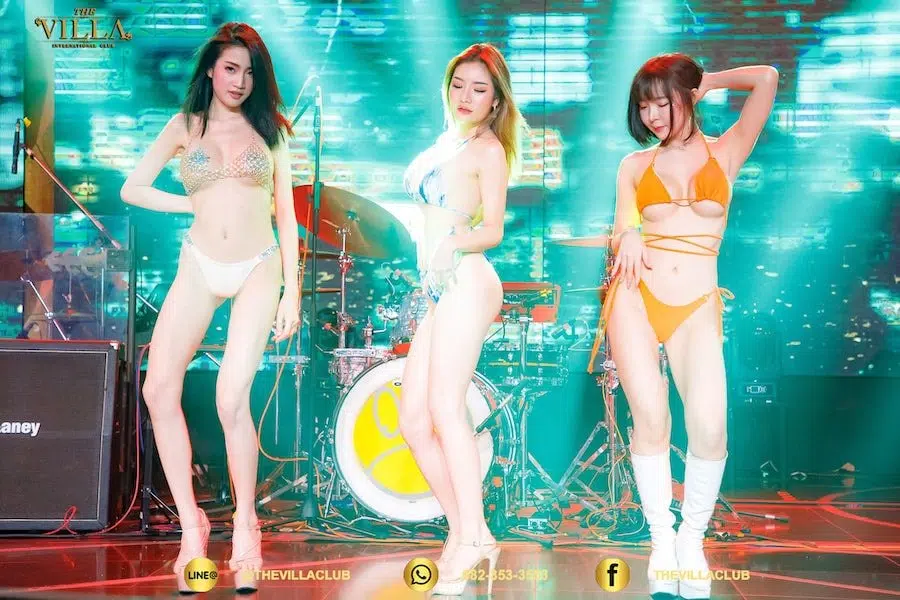 In other words, it might not be the best, the biggest, or the most luxurious gentlemen club in Bangkok, but it's up there amongst the top clubs in the city. And it always provides a great experience.
In the main room, hundreds of girls walk by the tables and perform on stage each night for the guys coming here to blow some steam.
On stage, in between dance shows, The Villa has some of the best live music you can find in Bangkok.
Most of the big names playing there are Thai stars like Indigo, Crescendo, J Jetrin, with styles going from jazz to pop.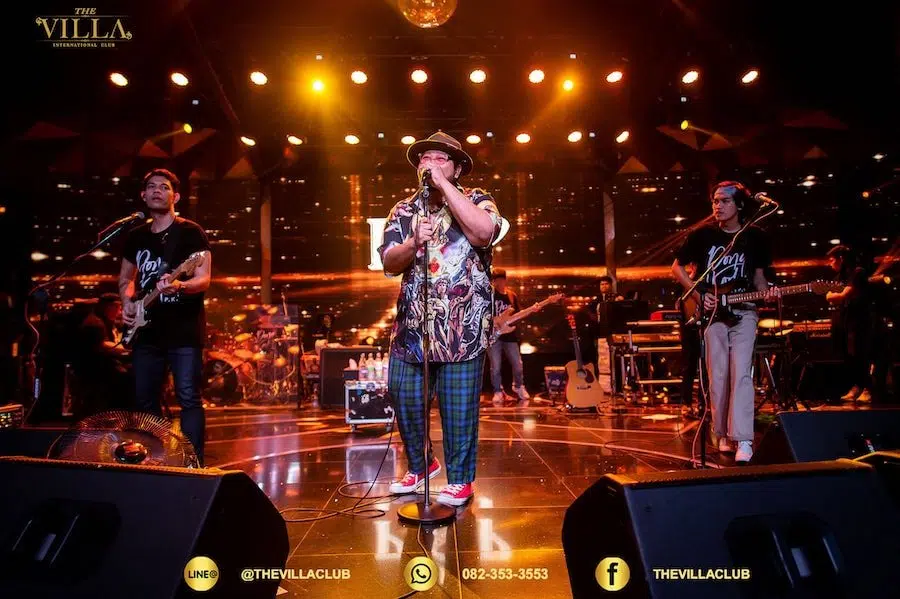 But the club also has events with international DJs or foreign models (think Korean hot models in particular) from time to time.
That's why it appeals to both locals and tourists and has many Korean, Singaporean, and Chinese clients.
But the strength of The Villa International Club lies in its pricing and VIP rooms.
The prices there are cheaper than most gentlemen clubs. The club doesn't have memberships, so every guest pays the same price for bottles and girls.
They even have package deals on liquor to get cheaper bottles.
That makes the club more accessible to those who don't want to spend tens of thousands of baht on a night out.
And also to tourists who don't want to commit to an expensive membership for only one night there.
The other thing we like about this club are its private rooms.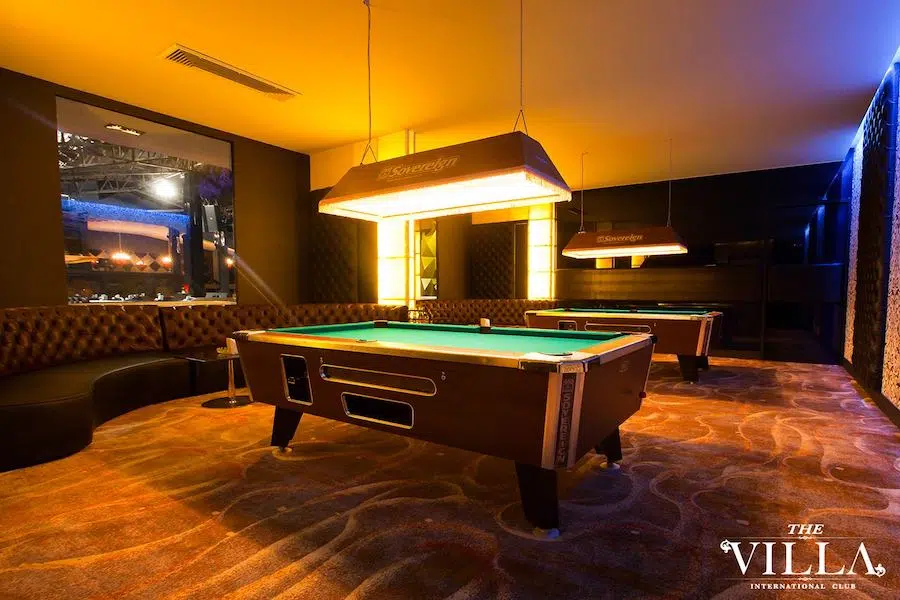 The Villa International Club has plenty of VIP rooms with different designs and sizes for all sorts of groups and events.
Every room is well decorated, equipped with a KTV and sound system, and offers complete privacy for a wild night with their gorgeous Thai girls.
Prices and Bookings
The Villa Club has liquor packages with 4 bottles for as low as ฿10,000.
Plus, when you buy one of these packages, you get free mixers and ice until you finish the bottles.
The price for each girl is ฿370 for every 40 minutes, after the first hour which costs between ฿1,480 and ฿2,220 depending on the type of girl you pick (coyote, PR, or model).
For a VIP room, the price starts at ฿2,500.
For more information or to get our team to arrange a booking for you, contact us now.
About The Villa Club Bangkok
Liquor packages: Start from ฿10,000
Bottle: Start from ฿2,500 (with a liquor package)
VIP room: Start from ฿2,500
Girl: Start from ฿1,480 for the first hour, and ฿370 for every 40 minutes after that
Opening hours: Every day from 9pm til 2.30am
FAQ
How much is a membership at The Villa Club?
The Villa Club doesn't have memberships, but instead it has liquor packages. The cheaper one is 4 bottles of premium liquor for only ฿10,000. Packages come with free soft drinks and ice.
How much is a bottle at The Villa Club?
The price of a bottle at The Villa Club is around ฿4,000. But they have special deals called liquor packages that can get you 4 bottles for only ฿10,000. That's just ฿2,500 a bottle.
Other Gentlemen Clubs you're Gonna Like
Want our team to book a VIP room at a gentlemen club for you? Click on this page.
Want to learn more about the best gentlemen clubs in Bangkok? Click here.