Foxy Club Is Now Permanently Closed
Check our list of the top nightclubs in Bangkok.
If you were looking for a new, hidden, and underground Hip Hop club in Bangkok, Foxy Club should be on your go-to list.
The music is pumping and drinks are flowing at Sukhumvit's newest hip hop venue and it's probably here to stay.
Here's what you should know about Foxy Club before your first visit.
What You Need to Know
Nestled at the back of Sukhumvit Soi 3 in the basement of NaNa Hiso Hotel, Foxy Club is gearing up to be the newest and hottest Hip Hop nightclub in town.
Draped in neon lights and spotlights, it is a cool spot to be.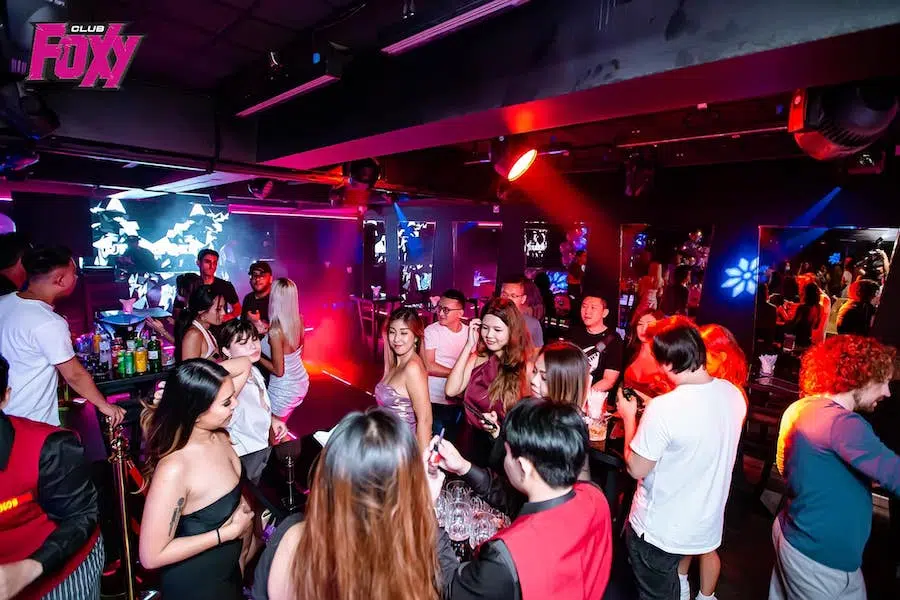 On their launch week in late June 2022, Foxy Club hosted big-time artists none other than Bangkok Invaders, DJay Buddha, DJ Ono and MC Calo to get the crowds rolling in.
All established names who make Thailand dance, from the underground clubs of Bangkok to the best beach clubs in Phuket.
Now, with rotating resident DJs and MCs on a daily basis, Foxy Club is turning it up every day of the week with hip hop, R&B, and afro music.
DJs include Dogga, Furry, Nat, Underdog, and Gift who are supported by MCs such as Oman, Jaderz, and Mike Blue.
The artists aren't the only ones on stage.
The club also features their very own Foxy Babes who showcase their sexy dance moves in hot outfits.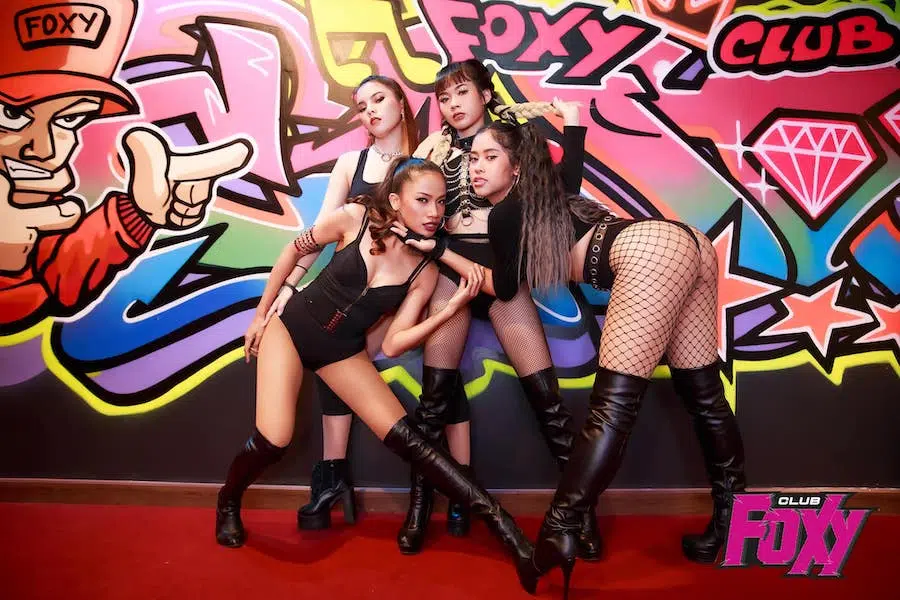 Make sure you keep an eye on their Facebook and Instagram to know their latest offerings, events and promos.
Foxy Club is quite active with it.
With Juicy Bangkok and Sugar Club Bangkok tearing it up in Sukhumvit Soi 11, it will be interesting to see how Foxy Club compares over the next few months.
So far, it is drawing its own set of clienteles – those who want a more private and comfortable setting for partying.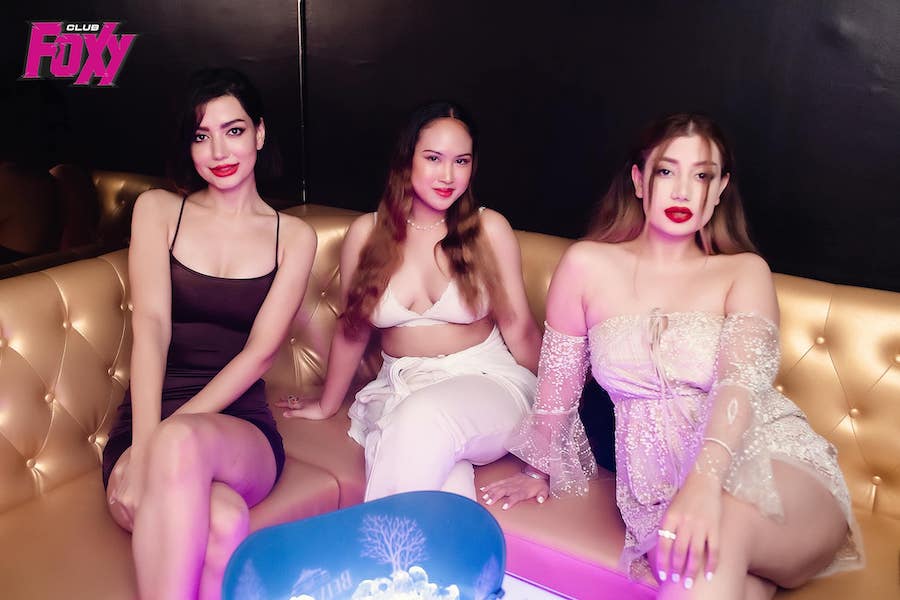 While it is relatively small, it is perfect for those looking for private parties with a more intimate vibe.
That's not to say that the club is quiet or boring. Far from it.
But it's still a new club, and a baby in size compared to the already established venues in the area.
Prices and Bookings
Foxy has a ฿350 entry ticket (inclusive of 1 drink) but if you call in advance and book your table, or if you come by personal car/grab/walk in, entry is free.
If you come by taxi, the ticket is ฿350.
Bottle service starts at ฿3,200 for vodka, whiskey, rum, and tequila. Tanqueray Gin is ฿3,000.
VIP Tables start at ฿18,000 and include 3 premium bottles, 1 champagne and 18 mixers.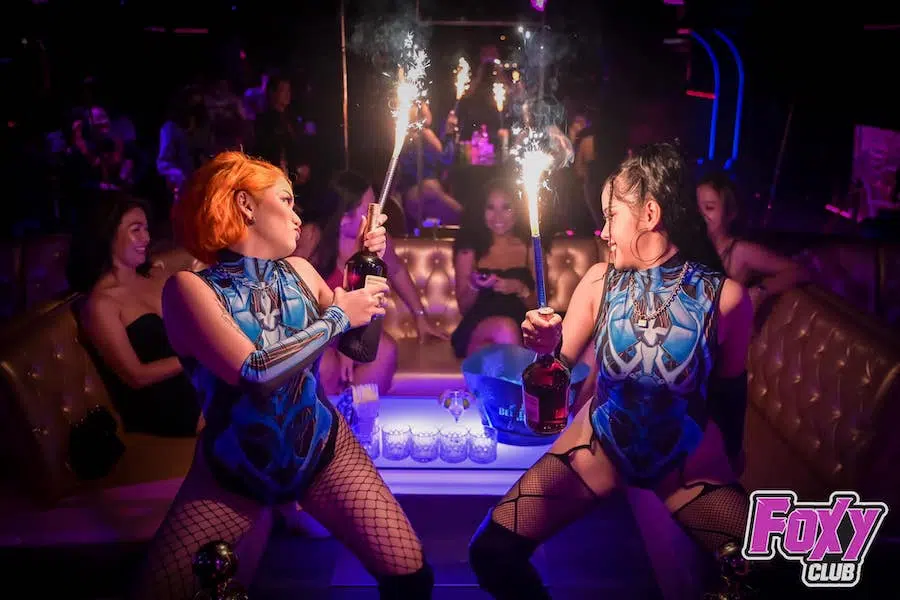 Foxy Club also offers awesome weekly drink promotions.
Party Go-ers can get lit with:
Free flow house pours from 9pm to 10pm (for ladies only)
2 for 1 bottle from 9pm to 11pm (Sunday to Thursday)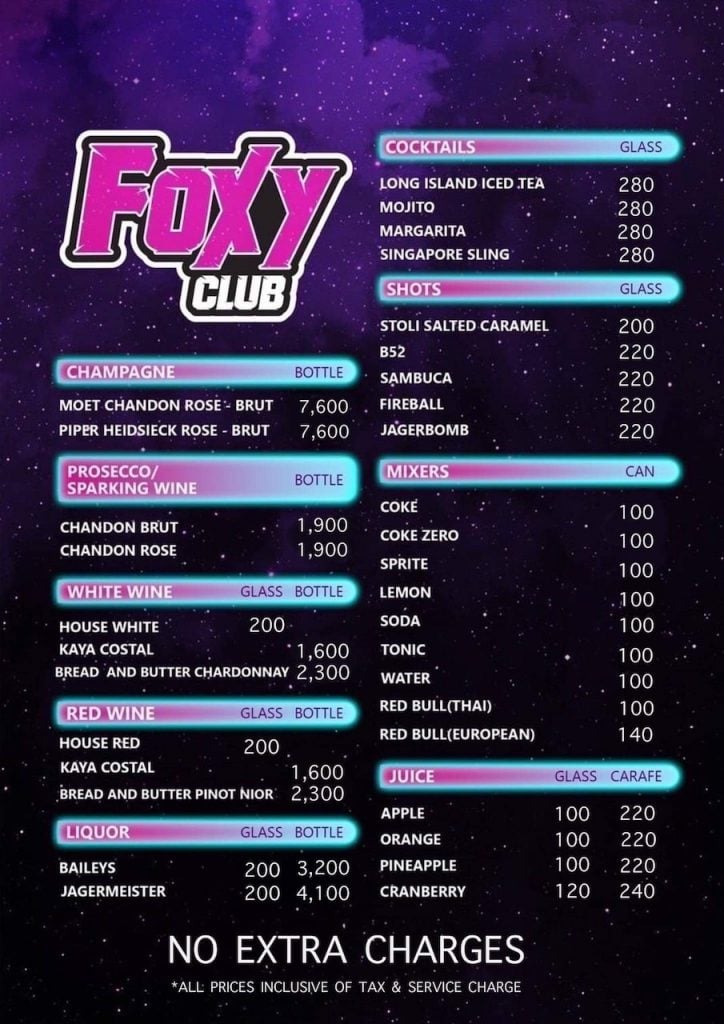 Advanced bookings are recommended but not required.
Contact us for more information and VIP bookings.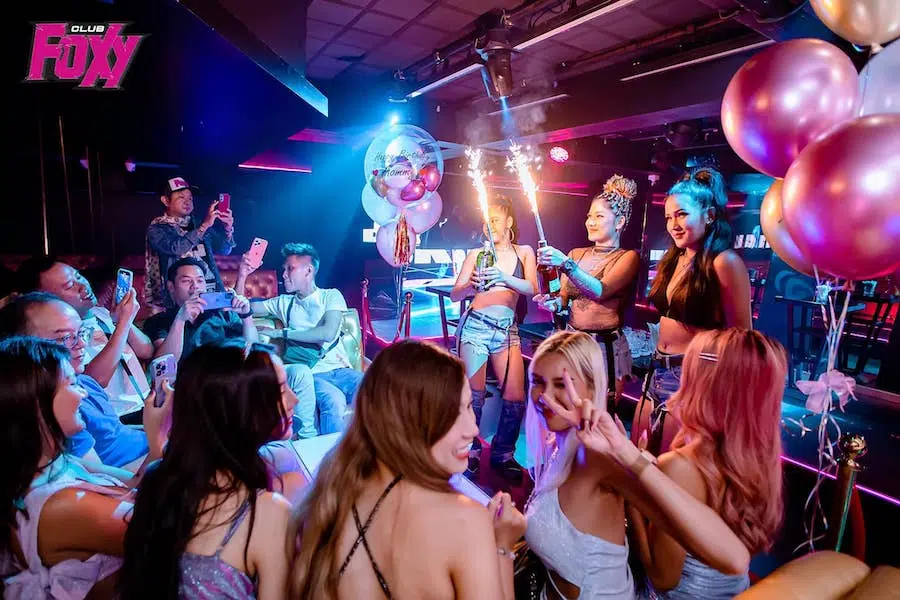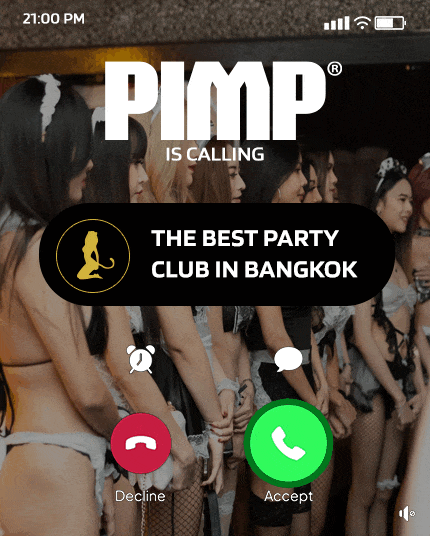 About Foxy Club Bangkok
Check their Facebook or Instagram to stay up to date with their latest events and offers.
Cover charge: ฿350 (including 1 drink)
Bottle price: Start from ฿3,200 for liquor and ฿1,600 for wine
Music: Hip hop, R&B, Rap, Trap, Afro
Crowd: Tourist, expats, and locals
Opening hours: Every day from 7pm til 1am
FAQ
What Is Foxy Club Bangkok Dress Code?
The dress code at Foxy Club Bangkok is like at any club in Bangkok, smart casual. No flip flop, open shoes, beach wear or sportswear.
How Much Is The Entrance Fee At Foxy Club Bangkok?
Please note that Levels Club does not allow: flip flops, sandals, hoodies, shorts, vests, baseball caps, snapbacks, and sportswear.
How Much Is A VIP Table At Foxy Club Bangkok?
VIP table packages at Foxy Club Bangkok start at 18,000 THB with 3 bottles of premium alcohol, 1 bottle of Champagne, and 18 mixers.
How To Get To Foxy Club Bangkok?
Since Foxy Club is at the end of Sukhumvit soi 3 and the road is one way, there are 3 ways to get there depending on time and traffic.  
Option 1: Take a Grab bike or Grab taxi from wherever you are.
Option 2: Take the BTS to Nana station and then walk all the way to the end of Soi 3.
Option 3: Rent a VIP van with us and just tell the driver you're heading to Foxy. The driver will know how to get there.
Other Nightclubs In Bangkok You're Gonna Like
Learn more about the hottest nightclubs in Bangkok here.