One of Thailand's most famous adult-only and naughty entertainment venues to visit are the famous gogo bars.
It's something that many men (and sometimes even women) are often intrigued by when they first visit Thailand.
There are a lot of reasons Thai gogo bars get so much attention and it is not just for first timers.
They are vibrant, drowned in neon flashy lights and beaming with sexy girls.
But with all that interest and fascination, come tales of caution.
Not all gogo bars are as amazing as they seem.
If you don't know what you are doing or how they work, you can actually have a not-so-great experience and end up spending a lot of money that you didn't intend to.
But don't worry.
We are here to help you navigate these adult bars with this simple yet complete gogo bar guide.
What Is A Gogo Bar?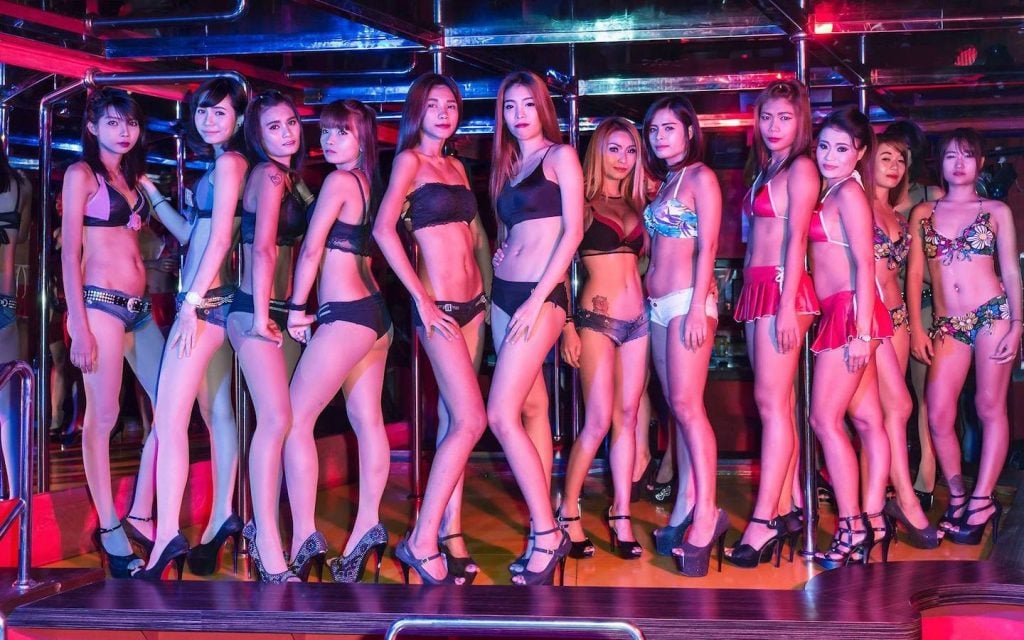 If you have been to a bar where you see a bunch of sexy girls dancing around on a stage around metal poles, while topless or fully naked… well that was a gogo bar.
You can say it is sort of like a strip bar.
Any gogo bar will feature a few typical things.
A bunch of sofas and stools surrounding a large, elevated stage with several stainless steel or metal poles connecting the platform to the ceiling.
There are also mirrors on the ceiling and walls so you can always catch the action on stage, where there are several girls "dancing".
Of course, as a bar, there is also music (usually EDM, Thai country music or hip hop) and plenty of alcohol.
What Happens in a Thai Gogo Bar?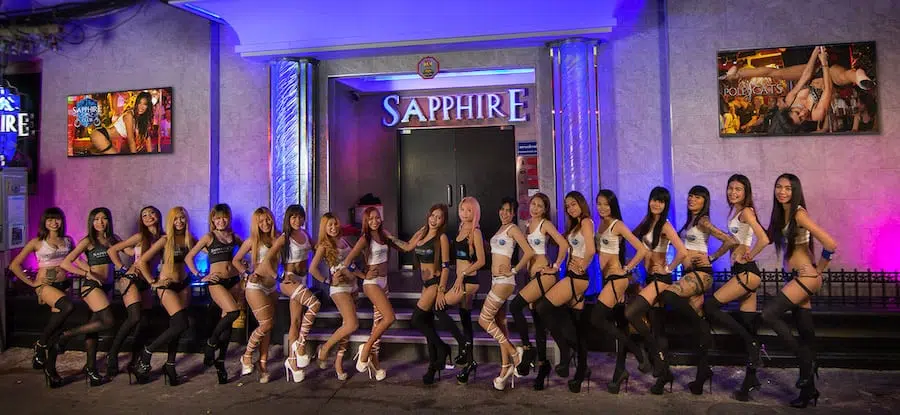 As you walk down any red light district in Thailand, you can see the girls from gogo bars trying to pull you in for a drink.
In most gogo bars you don't need to buy a drink right away, you can just have a look inside and see if you like what you see before you sit down.
Do that if you can.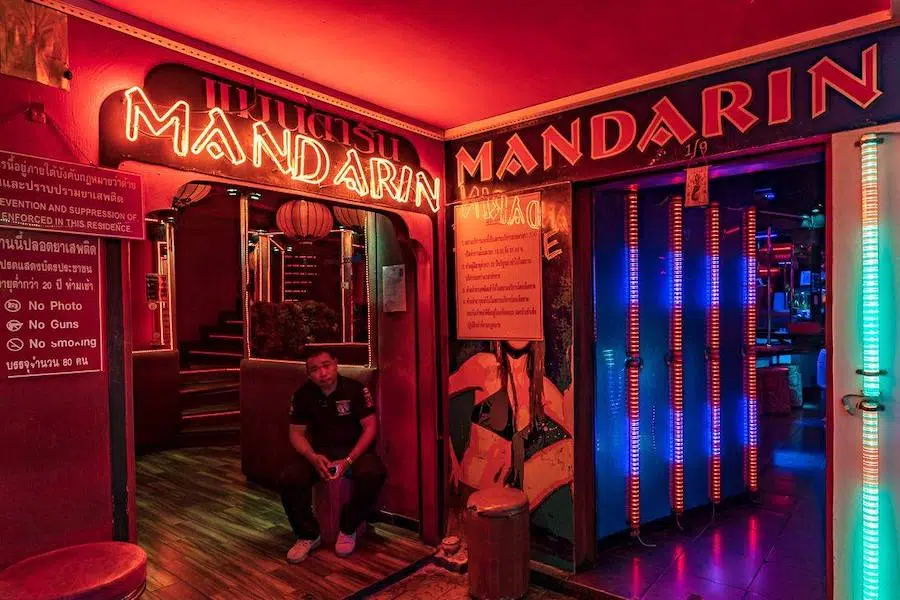 As soon as you enter a gogo bar, you will be approached by a female hostess (mamasan) or a male manager.
Some are friendly while others can be a little aggressive.
If it is the latter, that is a red flag and a sign that you should probably choose a different gogo bar.
Don't worry, there are lots to choose from at any red light district.
The host will then take you to your table.
Inside a gogo you have two options to sit.
You can sit on a barstool right next to the stage and close to the dancers that you fancy.
Or you can sit on a sofa, where you get a better overview of the bar and the stage, and also more space to invite girls over.
And why not even have a small show like a lap dance.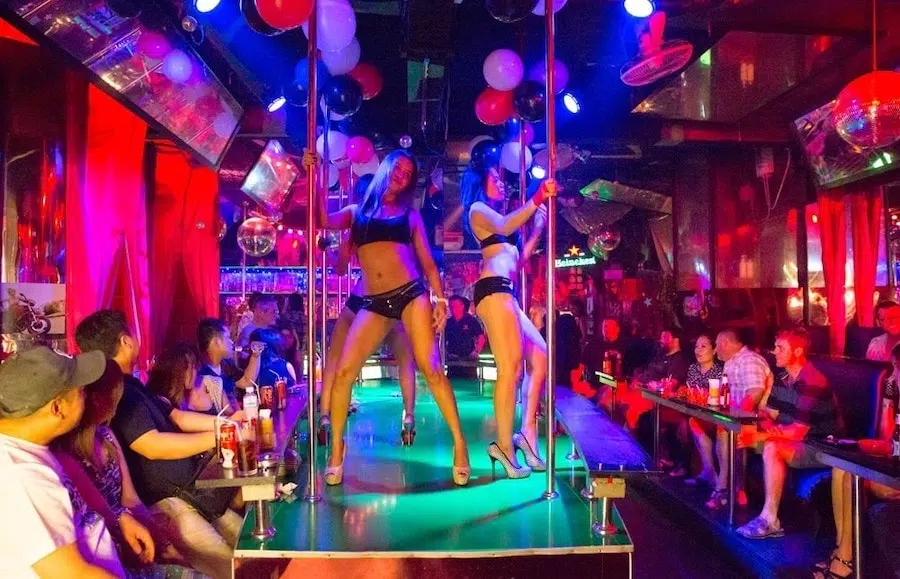 The waitress will then ask for your drink order.
He or she will also then ask if you want to buy them or a lady a drink.
It is OK to decline buying a drink for the bar girls.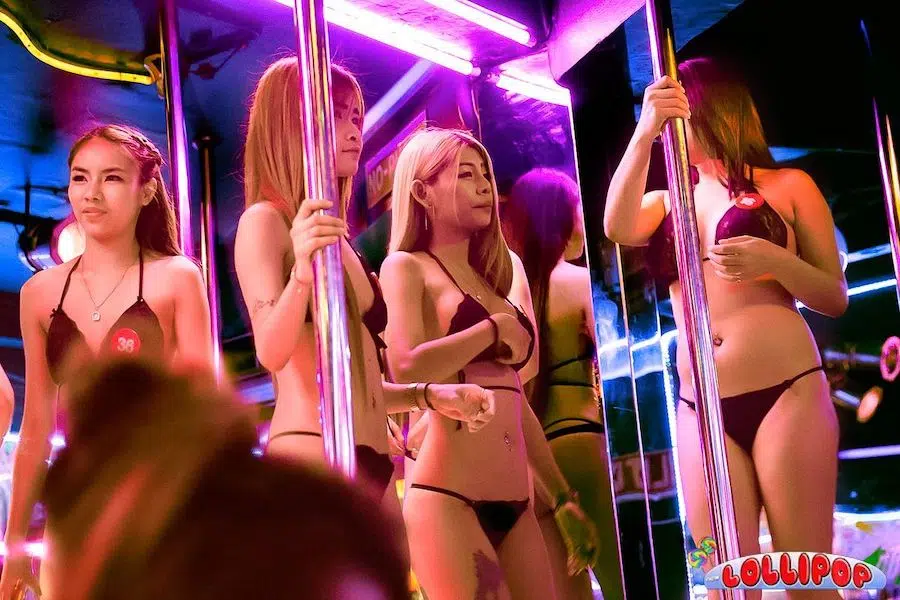 While being taken to your seat or sofa, you will undoubtedly notice 6 to 10 girls on stage dancing topless with a G-string bikini.
In some cases, few gogo dancers are even topless or fully naked.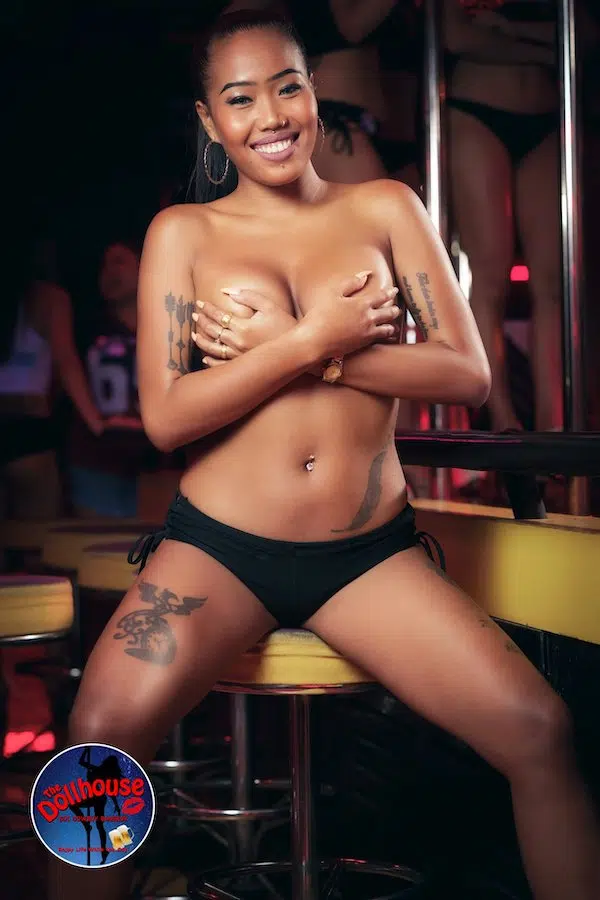 They can be seen smiling and dancing around the poles. Don't be surprised if any of them catch your eye or even give you a wink.
You can offer to buy what's called a "lady drink" to her or to any of the other hostesses walking around the bar who are not up on stage.
Sometimes they will even come sit next to you and give you company. That is only until you keep buying her drinks.
Every now and then, the gogo dancers will switch positions or even leave the stage for the next set of girls to enter.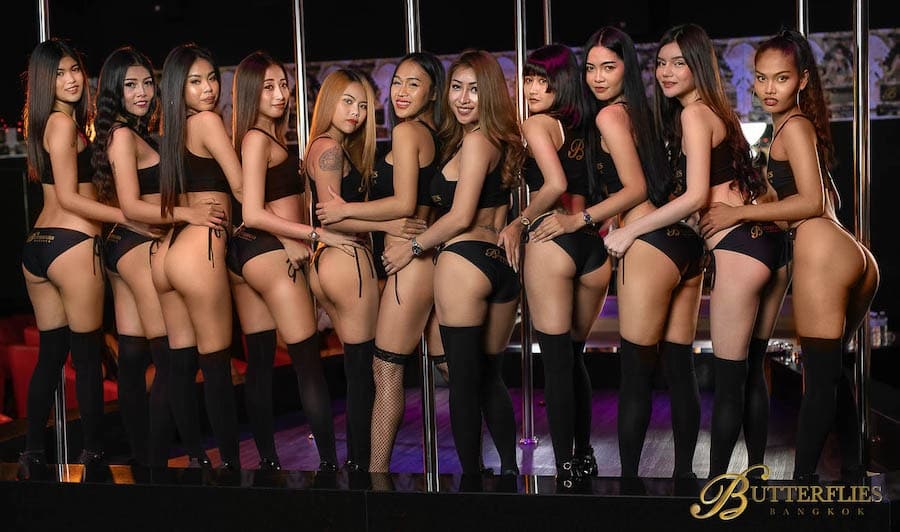 More beautiful faces and sexy bodies to gaze at. How nice!
Depending on the gogo bar, some also have special shows in a separate room such as the famous ping pongs show or even a sex show. Not all do, however.
Usually when a Thai gogo bar has shows, it's mentioned on the door or at the entrance with a schedule for the shows.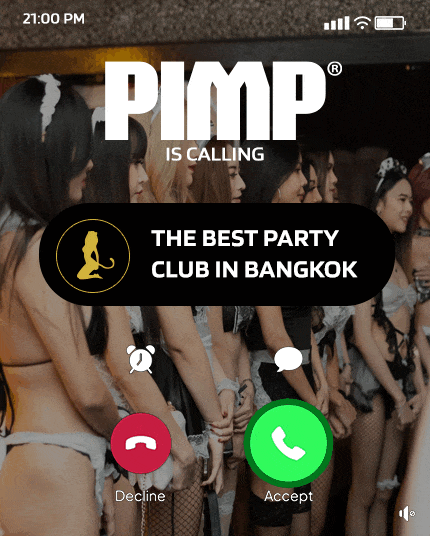 How Does A Gogo Bar Work?
A gogo bar typically operates in 3 ways.
1. You enter, buy a few drinks with friends, watch the Thai gogo girls on stage, have a good time and leave.
2. You come alone or with some friends, watch gogo bar dances, buy a lot of drinks for yourself and some of the girls, and have a good time with them.
They might even let you touch them here and there.
If they like you, you could ask for a kiss or even make out. It really depends on the girl(s) you choose.
3. Everything in #2 but you decide you want to take a girl home and she agrees.
You agree on the price for taking her home. Before you leave though, you also have to pay a bar fine. (more on that below)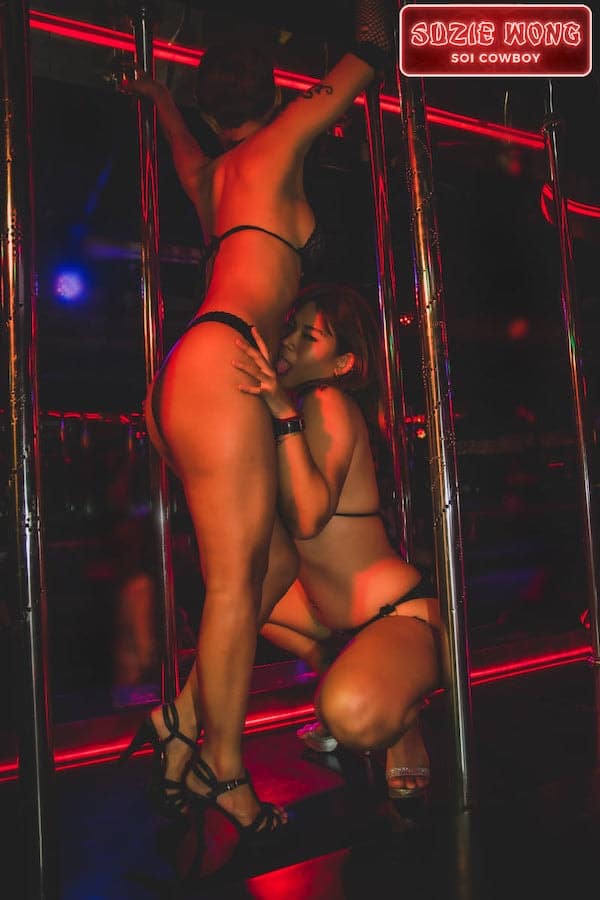 No matter what option you choose, we suggest you go in there with a plan.
Walk around before you order a drink, or if you have to buy a drink to get in, take your time to check the girls to see if there's any you like.
If you don't like anyone, finish your drink and move on to the next gogo.
If you like one of the girls, ask the mamasan for her price. If it's right, stay. If it's too expensive, move on to the next gogo.
Once you pay to bar fine a girl, or in other words, pay to take her back to your room or to a short time hotel, she then goes to get changed and comes back to your table, ready to leave the bar with you.
What Are The Prices in a Thai Gogo Bar?
You want to see how it is with your own eyes but still have an idea of how much it will dent that wallet.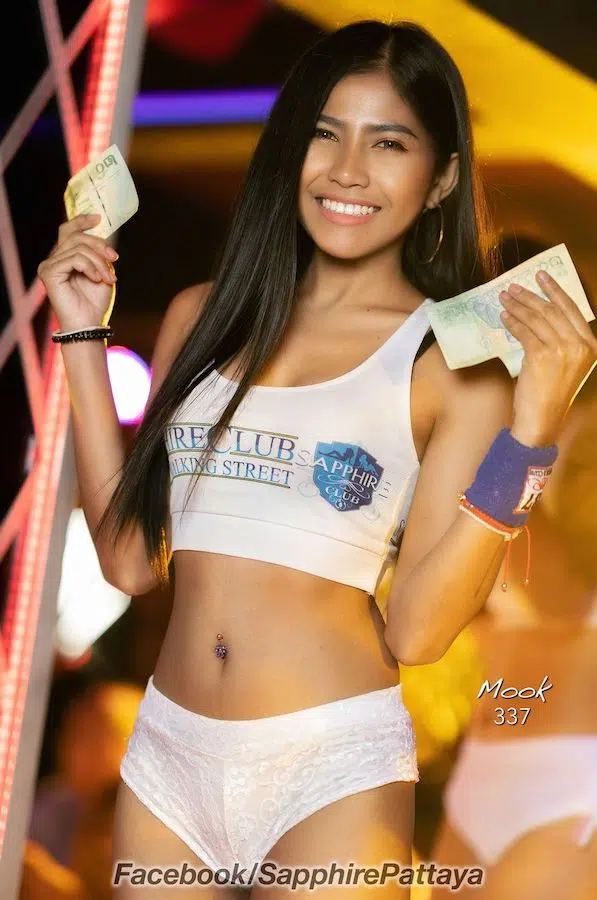 Let's start with drinks.
A simple whiskey soda starts around 150 and 200 THB. Cocktails go around 200+ THB.
If you want to order a bottle with friends, that is possible too and can be anywhere between 1,000 to 3,000 THB with a few mixers.
Then we have lady drinks.
These are drinks that you get for the bar girls or gogo dancers.
They are slightly priced higher to cover the cost of the drink but also for the girl's commission or tips.
They range between 150 and 300 THB.
Finally, there is the bar fine.
This is the fine you pay for taking a girl back to your place (ideally, a girl-friendly hotel).
The bar fine starts at 500 THB and it can go as high as 1,500 THB depending on the quality of the bar and the girl.
Then on top of that you need to pay the girl herself.
That's an extra 1,000 to 5,000 THB depending on the girl.
For a decent night out at a gogo bar, bring about 3,000 THB, which is a good starting point.
Make sure to bring some small bills like 20 THB to put in the girl's lingerie.
What Types of Girls Work In Gogo Bars?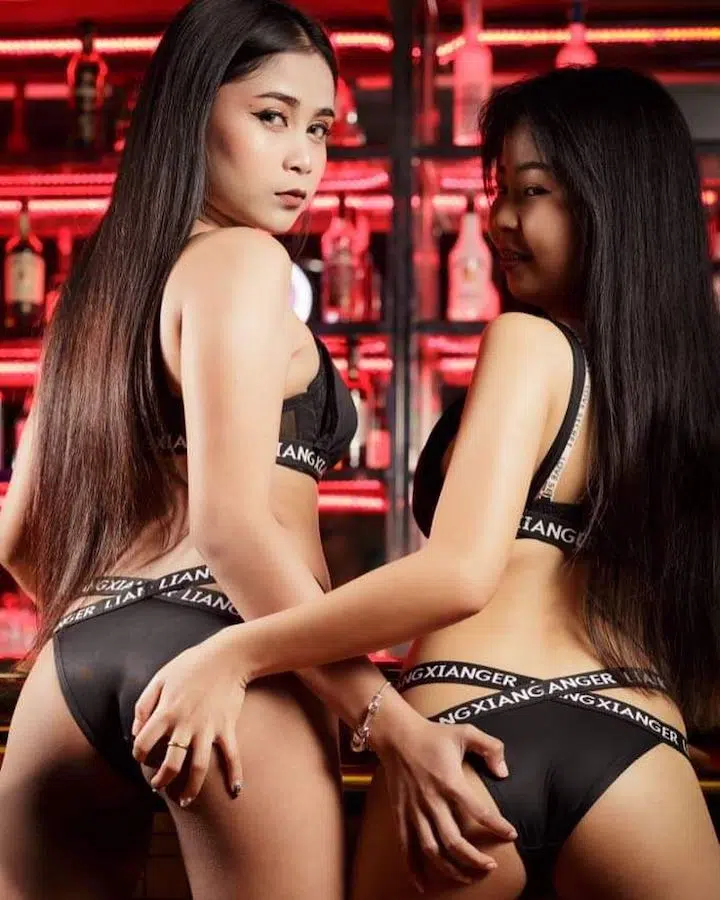 You'll find 4 different types of girls in most gogo bars.
First you have the PR girls, who work at the door and walk you inside when you arrive.
Then you have the coyotes. They're prettier than the PR girls, often dressed as school girls or sometimes wearing cosplay.
Of course you have the normal gogo girls, who are the ones standing on stage and going from table to table to drink with clients.
Gogo girls are usually in lingerie or in bikini, but in some gogo they are topless or completely nude.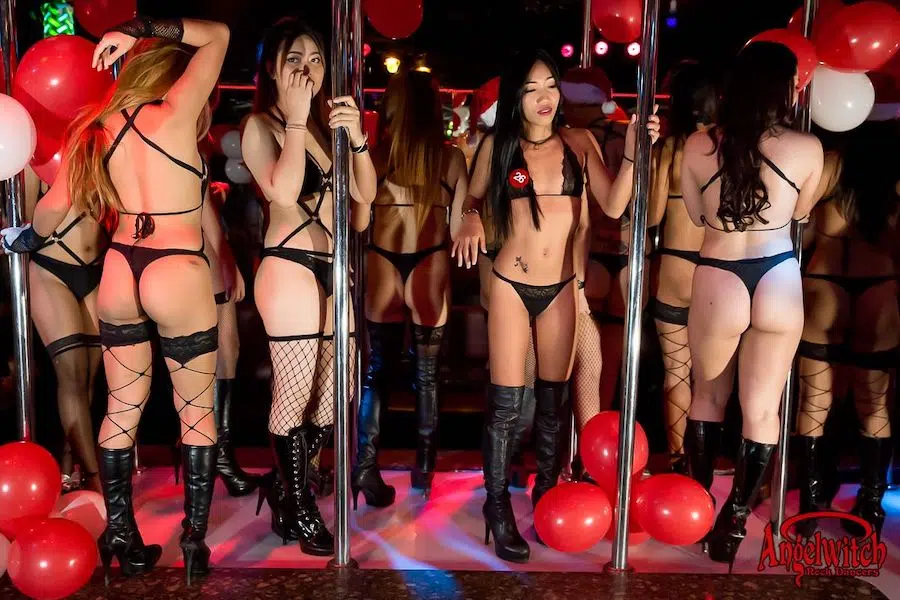 Finally, you have show girls, who are, as you can guess, the ones that perform on stage, whether it's a lesbian show, spanking between girls, or else.
Not all gogo girls are hookers, but from our experience all the gogo girls have a price.
You can negotiate with the mamasan or directly with them to find the right amount to take the girl home.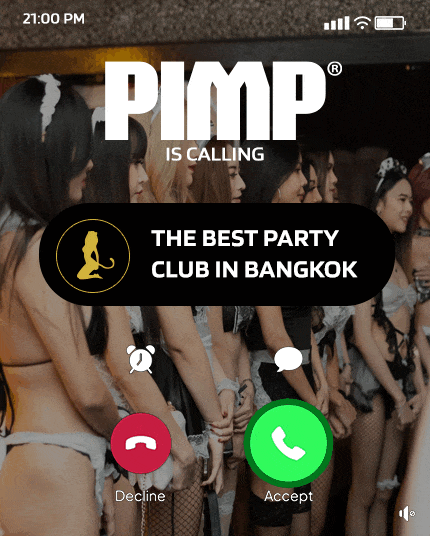 How To Avoid Gogo Bar Scams?
As we mentioned before, you can run into a few scams and bad surprises when visiting gogo bars in Thailand.
But if you pay attention and follow these tips, you should be fine:
Always ask for the price for everything and pay as you go. Make sure to check the bill every time you order. Normally they place the bill on your table in some kind of container.

If the place looks too shady, it probably is. Best to avoid it.

Some of the girls might not really be girls. If you see a ladyboy in the middle of a group, go to a better gogo bar. Here's how to spot a ladyboy in Thailand.
Go to one of the gogo bars we recommend in the guides we linked below.
Most of all, know when to say "no, thank you".
The best way to avoid scams is to hire a guide for the night.
Or at least go with a bunch of friends or with someone who knows his/her way around the nightlife areas.
Where Can You Find Gogo Bars in Thailand?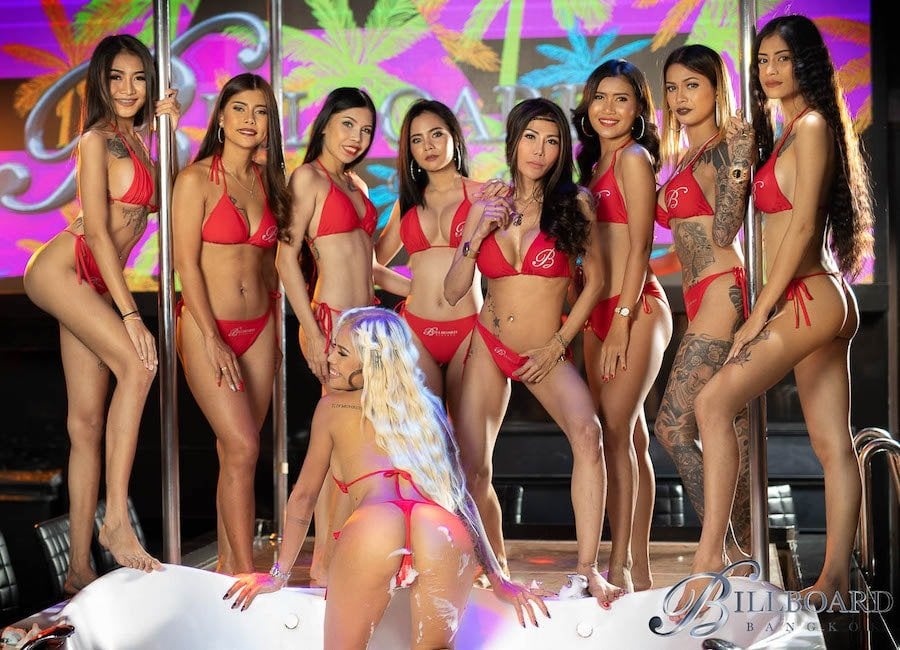 Almost all the gogo bars in Thailand are located in the designated red light districts.
In Pattaya you have Walking Street and LK Metro.
In Phuket you have Bangla Road and Patong.
In Chiang Mai you have Loi Kroh Road and Chiang Mai Entertainment Complex.
In Hua Hin you have Soi Bintabaht, aka Hua Hin Walking Street.
In Koh Samui you have one in Lamai and the other in Chaweng.
And in Bangkok you have Nana Plaza, Soi Cowboy, and Patpong.
The best gogo bars are where the crowds are and you can observe that easily.
For Bangkok, just follow our top 7 best gogo bars in Bangkok.
As for the 3 main red light districts in Bangkok, we give you a quick run down of the best gogo bars in our guides dedicated to each area: Patpong, Nana Plaza and Soi Cowboy.
What If You're Not Interested In Gogo Bars?
You're in luck! Bangkok nightlife has a lot more to offer than just the traditional gogo bars.
The city has a growing number of more elegant and fancier Thai gentlemen clubs such as The PIMP and Elite Club where there are far hotter girls and more rounded adult entertainment experiences.
Want to know the difference between gogo bars and g clubs? Check out this guide.