Honestly, if you are going to pay for a date, why not do it with someone who will give you the time of your life?
That's where escort agencies come in as they provide amazing and gorgeous escorts who are willing to do anything you want.
Especially in Pattaya!
From Barbie dolls and naughty models to girls next door and porn stars, escort services offer the best girls for a sexy moment.
Let's look at 7 of the best escort agencies in Pattaya.
The Limitation Of Escort Services
Let's say you are having a bachelor party or a birthday with your mates, at Party Bangkok we can bring a bunch of unbelievably gorgeous Thai girls in bikinis (or other sexy outfits) to your event.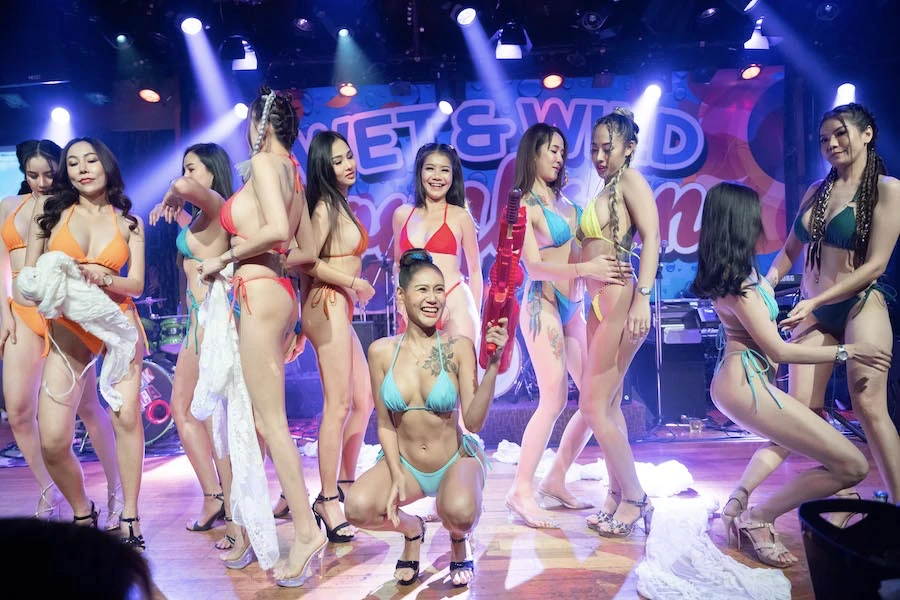 While escorts are perfect for everything sexually related, they are often not the best party companions.
To party with the hottest Thai girls in Pattaya, and to help you plan your trip to Thailand, message us today.
Devils Den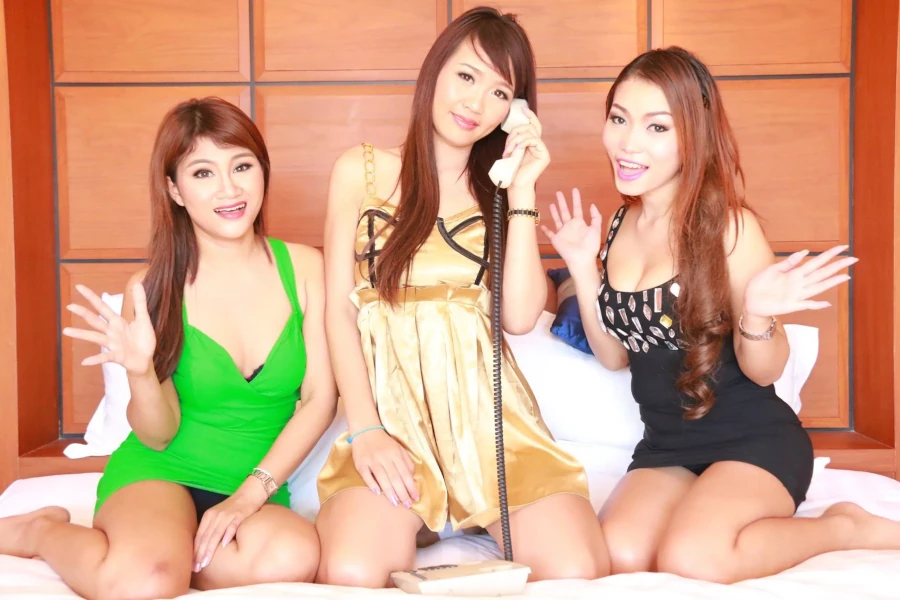 Devils Den is one of Pattaya's most prominent escort service agencies.
Their site features about 20 escorts in all shapes and sizes.
Some are young and beautiful while others are mature with a lot of experience.
Whether you like curvy or slim girls, Devils Den has the type for you.
You can browse their profiles to find out more about their personality, body size, and specialty.
The ladies come to your place fully prepared with condoms, lube, and even sex toys.
They will make sure you live out your wildest dreams and fantasies.
Prices start at 2,000 THB for 1 hour while a full day (22 hours) service is 7,000 THB.
They also have VIP buses that come with 2 (or more) sexy escorts, an entertainment system, and blacked-out windows for ultimate privacy.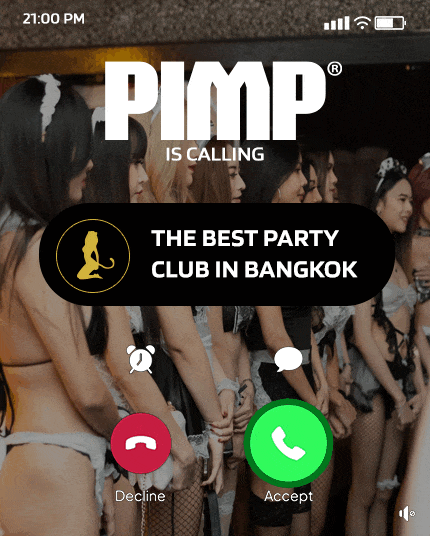 Pattaya Escort Girls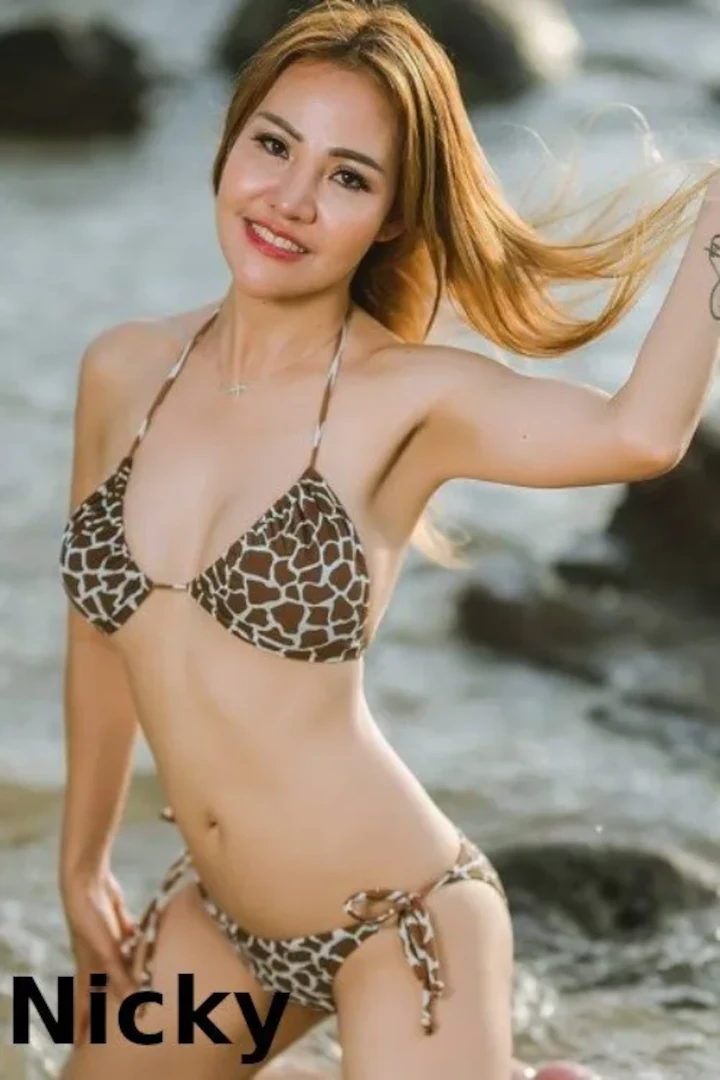 Pattaya Escort Girls is a top-rated and established escort agency with years of experience in the industry.
They have some of the sexiest girls in town and provide 24/7 customer service.
Your pleasure is their business.
Their website features 17 amazing ladies but they have more behind the curtains.
Simply call and ask.
The escorts are quite good-looking but where they really shine is in the top quality service they provide.
Whether you want a girlfriend experience or a pornstar experience, they really know how to give you a memorable time.
The escorts provide a range of erotic services starting at 3,500 THB for 1 hour.
An all-day package will set you back between 18,500 to 22,000 THB.
You can also get extra naughty services at additional costs.
Angel Wings Escorts Pattaya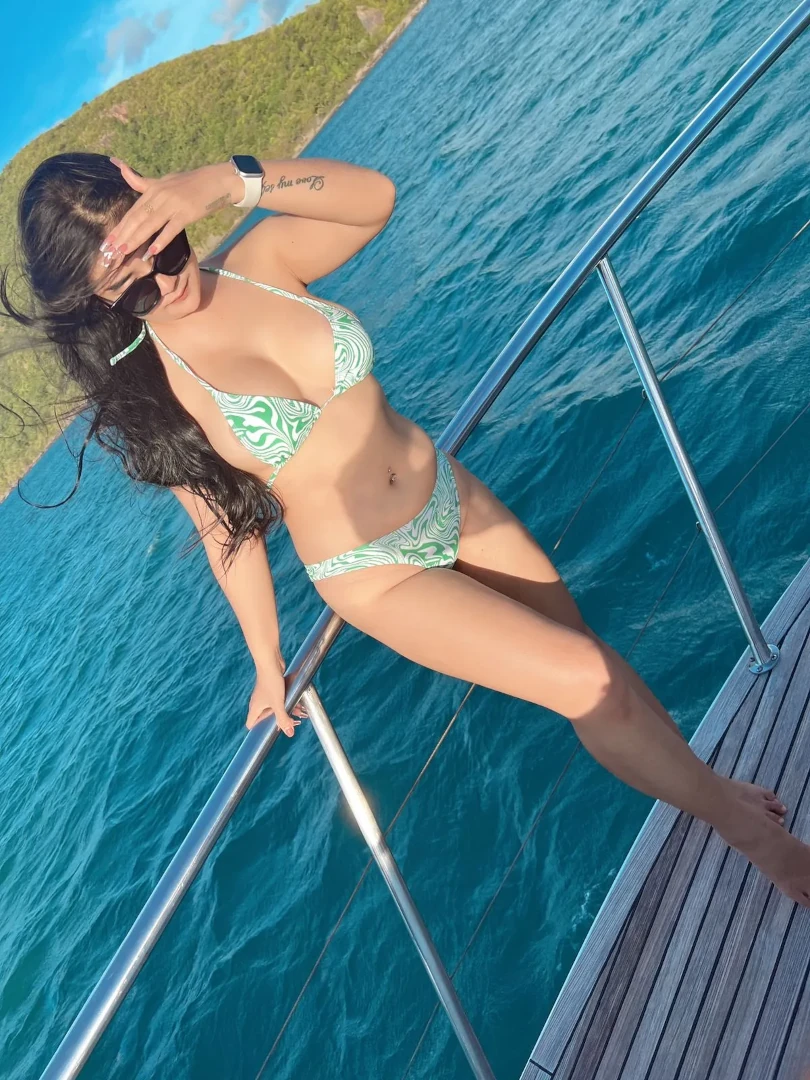 Angels drop down to Earth thanks to the Angel Wings Escort agency in Pattaya.
This professional escort agency promises to give you unforgettable experiences with lovely and sweet female companions.
Although their website features only 6 girls, they are all super gorgeous with amazing bodies.
They are also all young.
None of them are above 28.
These beautiful and charismatic escorts are available to meet you anywhere in Pattaya, 24/7.
Each girl has something unique about her and will make your fantasies come true.
And while the rates are a bit higher, the girls are certainly worth it.
Also, apart from escort services, the agency also provides private tour guides and VIP transportation, which is something that you can also book with us.
Escort Service Pattaya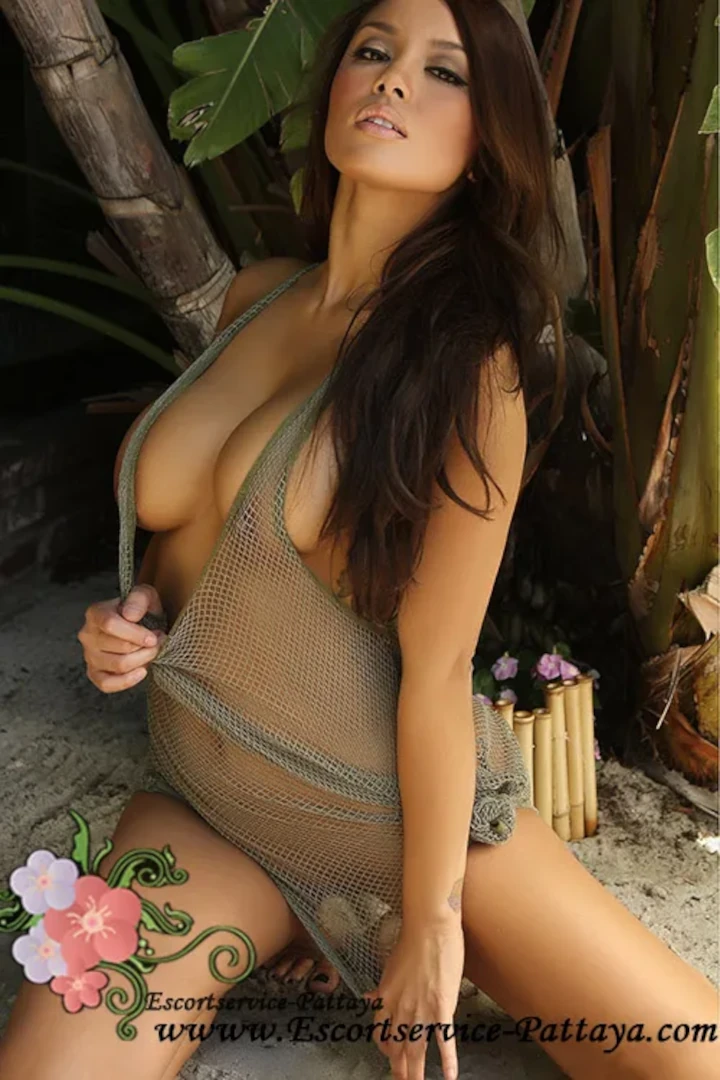 Escort Service Pattaya is a trustworthy agency that has recruited A-level escorts.
Seriously, these ladies are so unbelievably hot that you really are spoiled for choice.
Some of them are high-caliber models.
Other than sexy Thai escorts, this agency also has a mind-blowing selection of gorgeous Asian and European women.
Rates start at 7,500 THB for 2 hours all the way up to 20,500 THB for a whole day.
That is a small price to pay to be with a girl beyond your wildest dreams.
And they will do whatever you want.
Whether you have a role-playing fetish, into BDSM, like to dirty talk, go partying together, or simply go on a romantic date, these girls are always up for it and will give you the time of your life.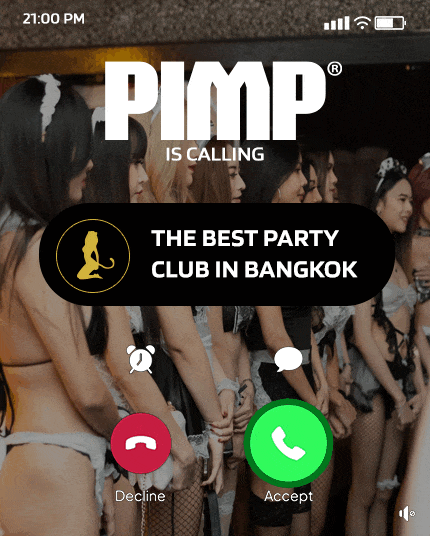 Pattaya Escorts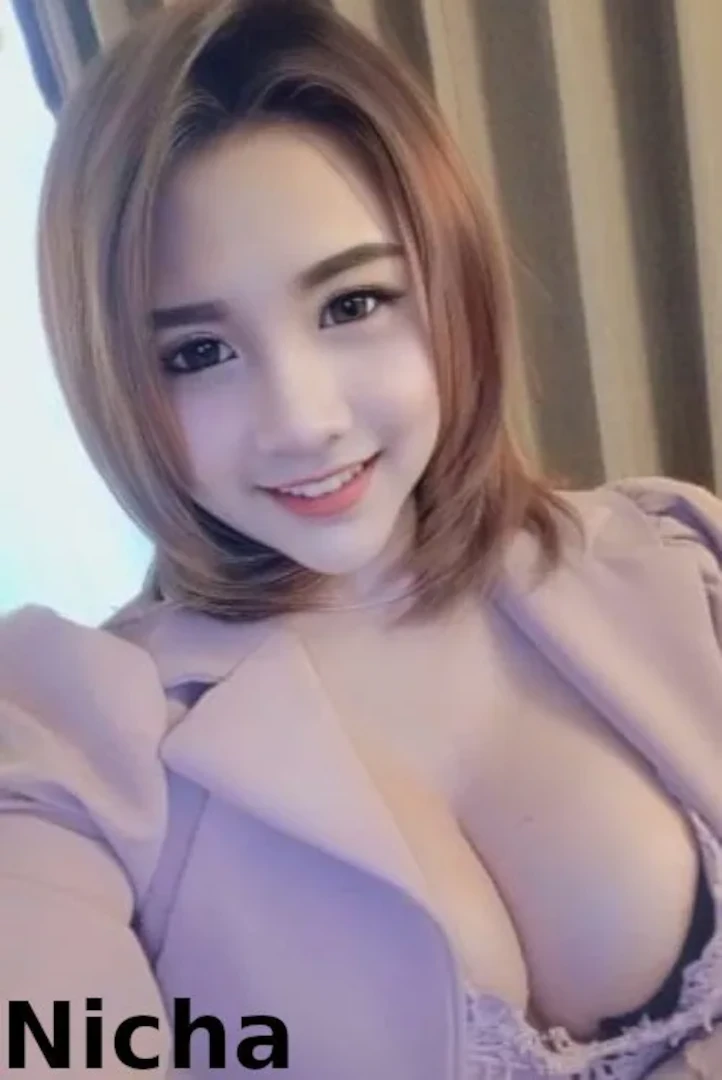 Pattaya Escorts is another trustworthy escort agency.
They have 10 beautiful ladies and also have a selection of ladyboys.
You will find both curvy and slim girls on their site.
Most of them are between 24-29 years old but there are a couple of 30+ girls as well.
But don't judge a book by its cover.
It's what is underneath that counts.
The escorts might not be the prettiest Thai girls, but they can surely give you a memorable time, whether it is for an hour, a day, or a week.
They also give amazing services, which include things like girlfriend experiences, taking you around town, going clubbing, a sexy lap dance, mild BDSM sessions, or basically anything sexual you can think of.
Just make sure to check what the escort can and cannot do before paying.
Apple Escort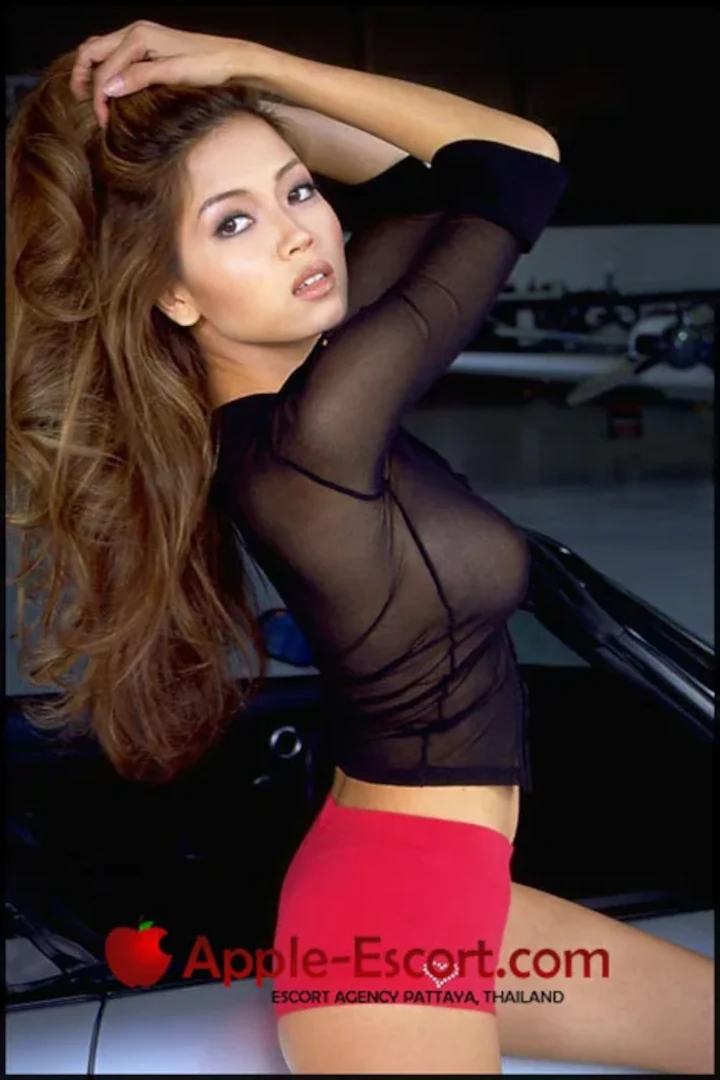 Did you ever want to go on a date or have sex with a girl who looks like a pornstar?
Apple Escort has exactly those types of women.
Insanely sexy Thai girls? Of course.
Gorgeous, model-level European ladies? You bet.
Apple Escort has over 20 amazing escorts who can be your sexy girlfriend or a wild pornstar.
Erotic massages with happy endings are just the start.
Have a specific fantasy or fetish?
The escorts are ready and willing to make it a reality.
Rates start at 7,500 THB for 2 hours all the way up to 20,500 THB for an entire day.
And the unforgettable experiences you will have with one of these beautiful girls – that is something you just can't put a price on.
Escort Directories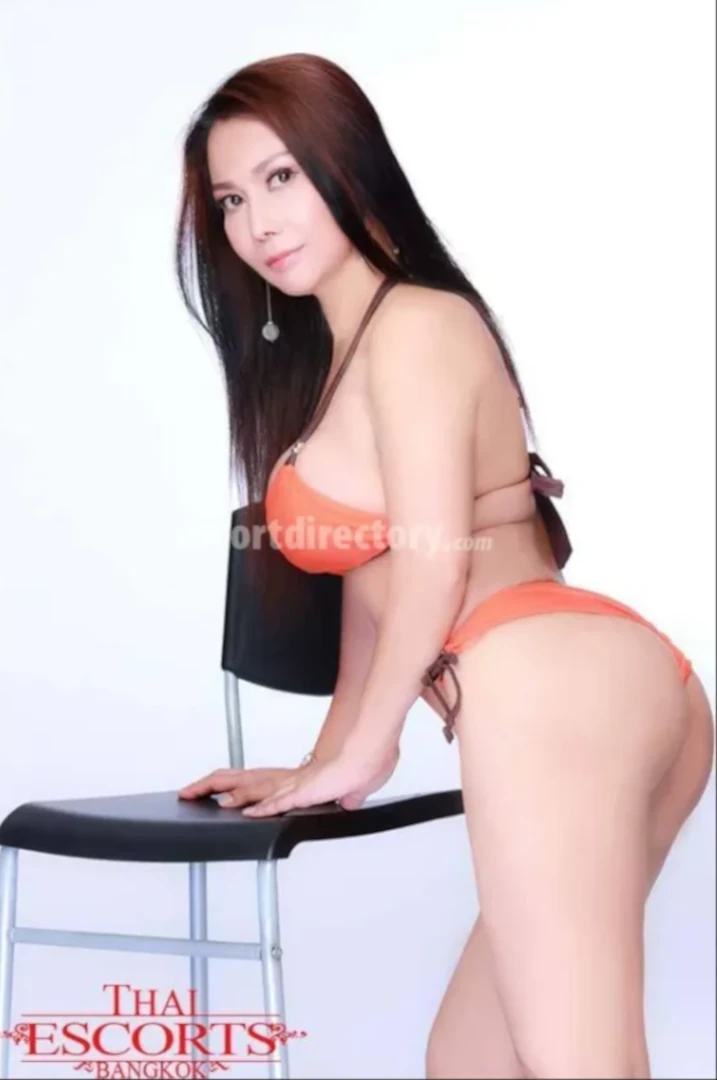 Another way to find beautiful escorts in Pattaya is to go through escort directories.
The benefit of this is that you get access to hundreds of girls on one website.
And the girls aren't limited to Thais or Europeans as some of the escort agencies provide.
Directories have girls from all kinds of ethnic backgrounds and nationalities.
You can filter them based on your criteria and the type of girls you like.
Escort Pattaya for example lets you filter by services they can provide, age, height, weight, ethnicity, and even breast size.
The downside of directories is that you never know what you get.
Unlike escort agencies, there is no guarantee that the girl will look like the photo or provide the services she said she would.
Or anyone to guarantee that she will show up at all.
Some of the escort directories in Pattaya you can check out include Escort Pattaya, Massage Republic, and Escort Site Pattaya.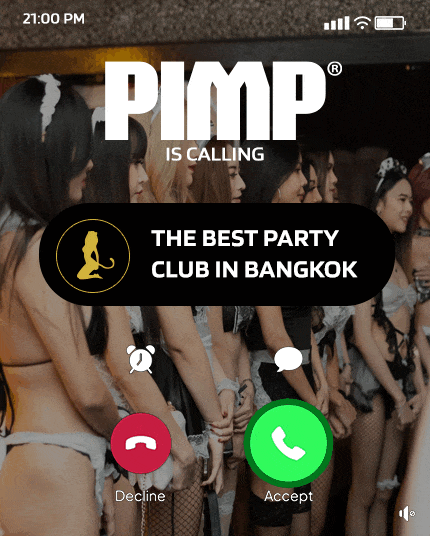 VIP Luxury Services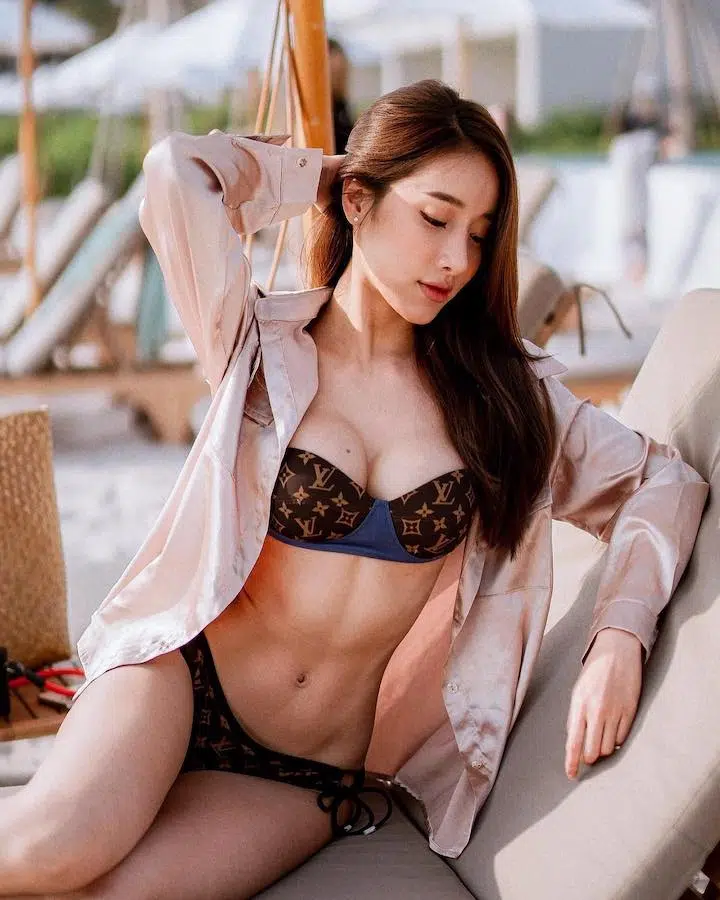 Now, perhaps you don't fancy these generic escort services and want something more exciting.
VIP Luxury Services is the answer then.
Through this exclusive concierge service agency, you can have the most luxury travel experiences in not just Pattaya, but all of Thailand.
Apart from VIP bookings, travel packages, and luxury rentals, they also arrange open-minded Thai models for private parties all over Thailand
Many of these ladies are top models and net idols so you are really getting A-grade stuff.
And they aren't just good-looking with fantastic figures.
These girls are educated and have amazing personalities who you can really have a connection with.
Discover The Best Places In Pattaya
Our team has listed for you the best spots in Pattaya.
Whether you're looking for the best hotels in the city to enjoy intimate moments with escorts or the best bars to meet girls in Pattaya, we've got you covered.