Last week, the Instagram celebrity and world-famous bachelor Dan Bilzerian was in Thailand for a few days in and around Phuket.
As we expected from him, the week was rich in pictures and insta stories with hot models, luxury villas, parties, and even some stupid fun with snakes.
So if you haven't seen the photos already, and before you go subscribe to his Instagram account, here's what you missed.
Dan's Having a Blast in Beautiful Phuket
First, if you've never been to Phuket, you might want to add it to your bucket list.
Located on the west coast of Thailand, with feet in the Andaman Sea, Phuket is known worldwide for its nightlife and amazing sceneries.
In the last few years, it has become one of the favorite destinations for celebrities like Floyd Money Mayweather, the Beckhams, Paris Hilton, Maroon 5 singer Adam Levine, Madonna, and many more.
And Phuket got a lot to attract this wealthy bunch.
It's easy to access with Phuket International airport, it's 30 degrees all year round, and it has some of the most luxurious villas and resorts in the world.
Then, when it comes to activities and things to do, there's everything you can dream about and more.
Private yacht charters, Muay Thai gyms, private islands, elephant sanctuaries, ATVs, a hectic nightlife…
In short, it's the perfect Instagram destination!
For this trip, it seemed like Dan Bilzerian and his crew were invited by Sri Panwa Phuket, a luxury resort in the south of Phuket at Panwa Beach, also home of the best pool and beach club in Thailand, Baba.
Now, if you want to treat yourself to a holiday there and feel like Dan for a few nights, it's surprisingly more affordable than it seems.
And it confirms Thailand got the best value for money when it comes to luxury vacations.
A bedroom with view on the bay and private balcony will start at ฿10,000 a night ($305) while a 5 bedroom villa with a private pool for 10 people will cost you about ฿100,000 per night ($3,050).
To plan a luxury holiday in Thailand like Bilzerian, contact VIP Luxury Services, the best concierge service in Thailand.
They can assist you with everything you need for a VIP trip to Thailand, including the largest selection of luxury pool villas in Thailand with incredible villas in Phuket.
What to do in Phuket when you're loaded?
Based on Dan's insta stories, chill by the pool with hot models, play with snakes, see T Pain live at Illuzion (Phuket biggest nightclub), party in Patong, and… workout.
Because apparently, Thailand's heat didn't stop the boss from getting a few kick-ass workouts at Aka Thailand.
And of course, as in almost all his trips, Dan spent some time with hot bikini models on a yacht.
This time it was around Phi Phi islands for a photoshoot that is pure gold.
See the picture below of him playing hide and seek between stunning bikini models. Priceless.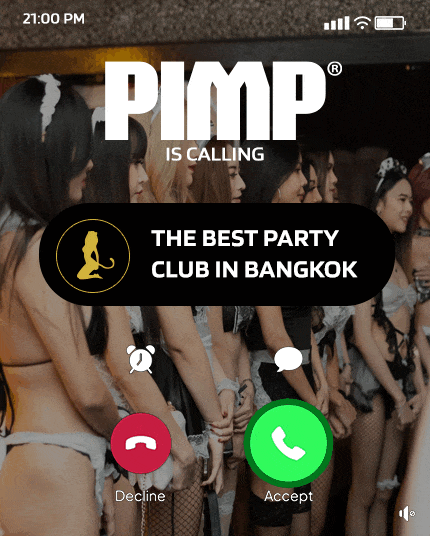 Who are the girls who were with Dan Bilzerian in Thailand?
Your Instagram feed could use more hot girls with perfect shapes and delicious booties?
No worries, all you have to do is follow the girls Bilzerian brought for the trip:
Suelyn Medeiros, 32 years old Brazilian model who apparently dated 50 Cent.
Chloe Othen, UK Model with "only" 67K followers, but with a body like that she's meant to attract more really soon.
Jade Ramey, 23 years old fitness model and winner of Maxim's Finest contest in 2017
Here are other girls who were there, but we couldn't verify if they're models or not.
And there was a ton of girls shooting content with Jay Rich aka Liverichmedia at the Sri Pawan Resort at the same time but we're not sure which one spent time with Dan.
So just check Liverichmedia Instagram if you want more.
What Do You Think Of Dan Bilzerian's Trip to Thailand?
One thing we know for sure, this guy knows how to have a good time and spend his money on fun things.
Like flying in a private jet to one of the most beautiful countries in the world to sit on a yacht with gorgeous bikini models.
It always sounds good to us.
We think Dan has nothing to envy to Hugh Hefner's life and is making quite a good run at having the best Playboy lifestyle you can get.
What do you think about this trip? Want to live like Dan too?
We have good news for you. You can do most of what he did in Thailand without breaking the bank.
Check our private party services and contact us to help you plan a trip like Dan Bilzerian.
November 28th edit
Dan just released the video resuming his trip to Thailand. Video made one more time by the talented @liverichmedia.
Enjoy!