Pattaya is the best destination in Thailand for a bachelor party if you come with a big group.
Organizing your stag do in Pattaya opens up a lot of possibilities, whether it's for accommodation, activities, or private parties.
To give you an idea of what's popular with bachelors in Pattaya, here are 2 of our best-selling packages and a list of options to create your own bachelor party package.
Contact us today to start planning your bachelor party in Pattaya.
The Ultimate Bachelor Party Day in Pattaya – 1 Day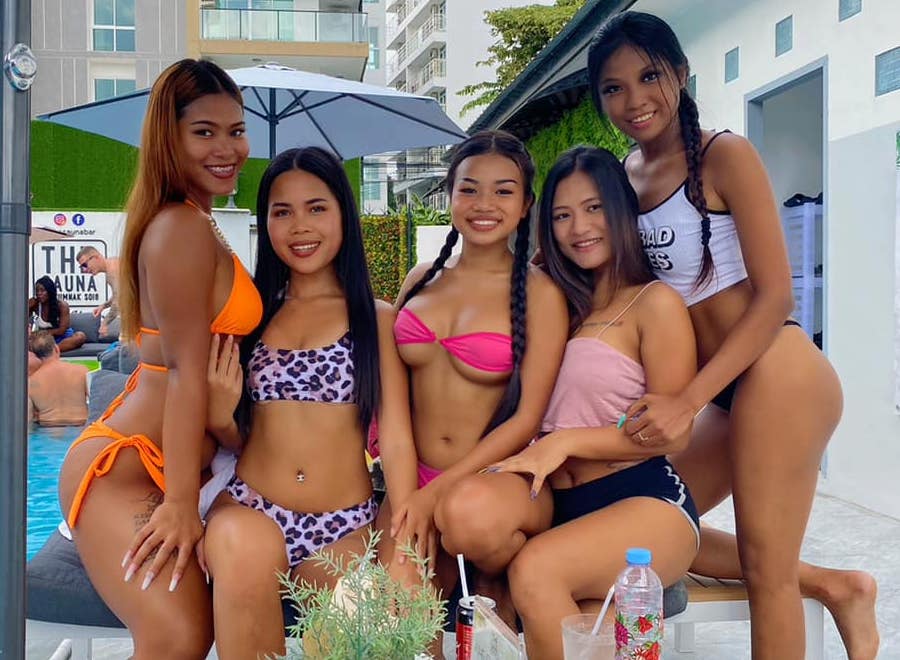 When you only have one day in Pattaya, you need to make the most of it.
That's why this Ultimate Bachelor Party Package is everything you need to give the groom a wild day he'll never forget.
It includes:
A beautiful pool villa
A wild private pool party with hot bikini models and erotic shows
A crazy night in Walking Street with sexy party guides
As soon as you arrive in Pattaya, you'll check into your private villa and crack open an ice-cold beer while we get everything ready for the party ahead.
Expect a wild day. We bring in the bikini models, put on the music, and let the party begin.
What follows cannot be described here or we'll get into trouble, but all we can say is that it'll be an experience that the groom will remember forever.
We'll make sure that the girls and the sexy shows exceed his wildest dreams.
Once the private pool party is over, you'll go shower, change, and meet the stunning sexy guides who'll take you through Walking Street.
They know everything about Pattaya nightlife and will guide you through the best gogo bars and clubs there, while making sure that wherever you go, the groom gets the special treatment he deserves.
Fun guaranteed.
The Big Bachelor Weekend Package – 3 Days / 2 Nights
This 3 days 2 nights package is the most popular bachelor party package we organize in Pattaya.
Day 1
Transfer from Bangkok to Pattaya with Party Models
A luxury pool villa

A private yacht party

Walking Street
Day 2
Shooting range and ATV or go-karting
Private pool party in your villa with our models and erotic shows
Day 3
Late check out
Massage
Transfer back to Bangkok
This package often starts when the guys land at the airport in Bangkok, but can also be the second part of your trip after you've spent a few days celebrating the bachelor party in Bangkok.
We'll pick you up in Bangkok with VIP vans and sexy hostesses to start the party in the vans as you head to Pattaya.
Once you arrive there, drop off your bags at the luxury villa we booked for you and get back in the van to head to Pattaya Ocean Marina.
There you'll meet a group of sexy bikini models who'll be your companions for a crazy private yacht party.
Island hopping, alcohol flowing, music blasting, and tops are flying off the girls. Get ready for a once in a lifetime yacht party.
Back to your pool villa, get changed, and hop back in the vans to head to Walking Street.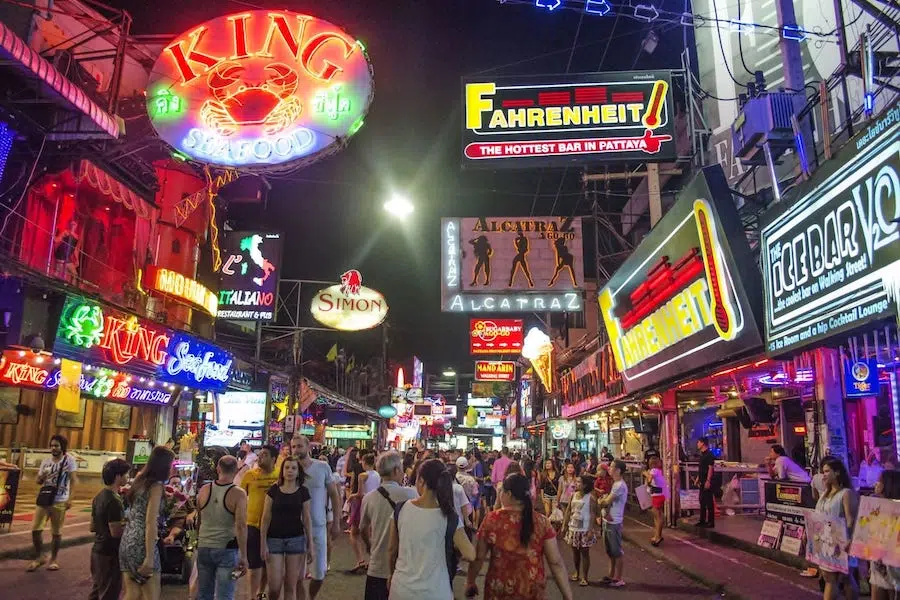 There you'll meet our sexy night guides who'll show you the best bars and clubs in Pattaya until you can't stand anymore.
Now get some sleep before we start day 2.
We'll start this second day at the shooting range. It's the perfect activity to get the adrenaline pumping and get you back on track for another wild day.
Once you're done with the rifles and shotguns, get back in the van and get ready for a VIP ATV ride through the jungle and lush valley around Pattaya.
That should get you excited and ready for what comes next, a private pool party at your villa.
Go take a shower while we bring in the bikini models, put on the music, and get the drinks flowing.
The party will include lots of sexy games and a few surprises for the groom.
What kind of surprises? That depends on how far the best man allows us to go. In Pattaya, anything is possible
Build Your Own Custom Bachelor Party Package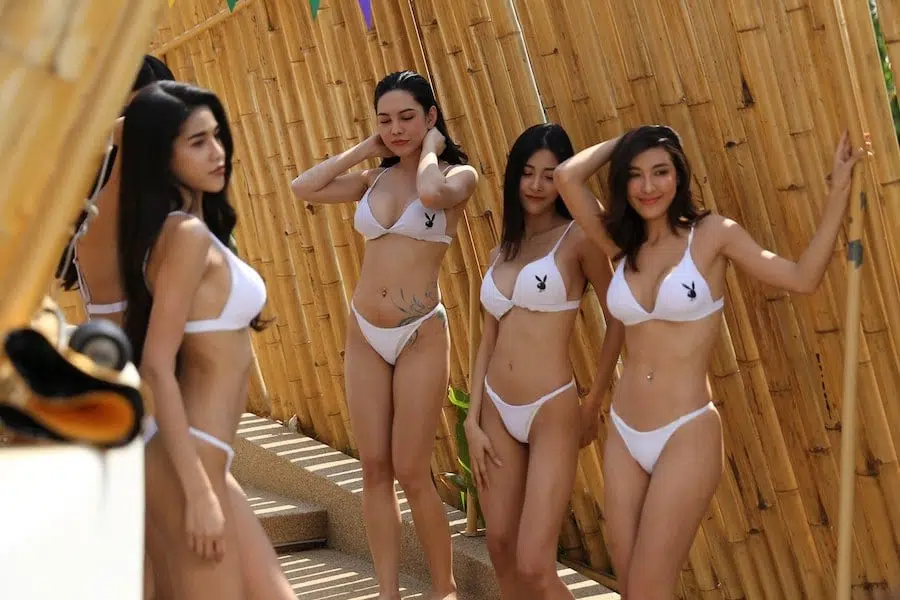 The 2 packages above are examples of popular bachelor party packages we organize in Pattaya.
But the options aren't limited to what you just read. Most of the bachelor party packages we do are tailor-made.
Here's a list of options available in Pattaya to create your own package.
Where Do You Want To Stay?
In a luxury villa
In a private pool villa
In a private resort
In a 5-star hotel
What Kind of Party Do You Want?
A private pool party
A private sexy party
A private yacht party
A VIP night on Walking Street
VIP tables in the best clubs in Pattaya
What Do You Want to Do in Pattaya?
Relax and sleep
Go skydiving
Go fishing
Go to a shooting range
Gogo bar hopping on Walking Street
Island hopping on a party boat
…
Message us right now with all the details about your bachelor party in Pattaya, mention which ideas you like from the list above, and let's start creating your own custom package today.
And if you're starting your bachelor party in Bangkok, we can arrange transportation in VIP vans, limos, or even a helicopter to take you to Pattaya.
Click here to see the options we have for you.