Book your Airport Transfer in Bangkok Today
Enjoy the best airport transfer service in Bangkok.
Our team will pick you up outside the airport and drive you to your hotel or villa in Bangkok, Pattaya, Hua Hin, Koh Chang, or other destinations around Thailand.
Choose the type of vehicle that suits your needs and your group. We have limousines, minivans, and buses available for you.
Whether you need party buses to welcome a group of 200 people, or VIP vans with sexy hostesses to start your bachelor party in Bangkok as soon you land, we got what you need.
Airport Transfer Options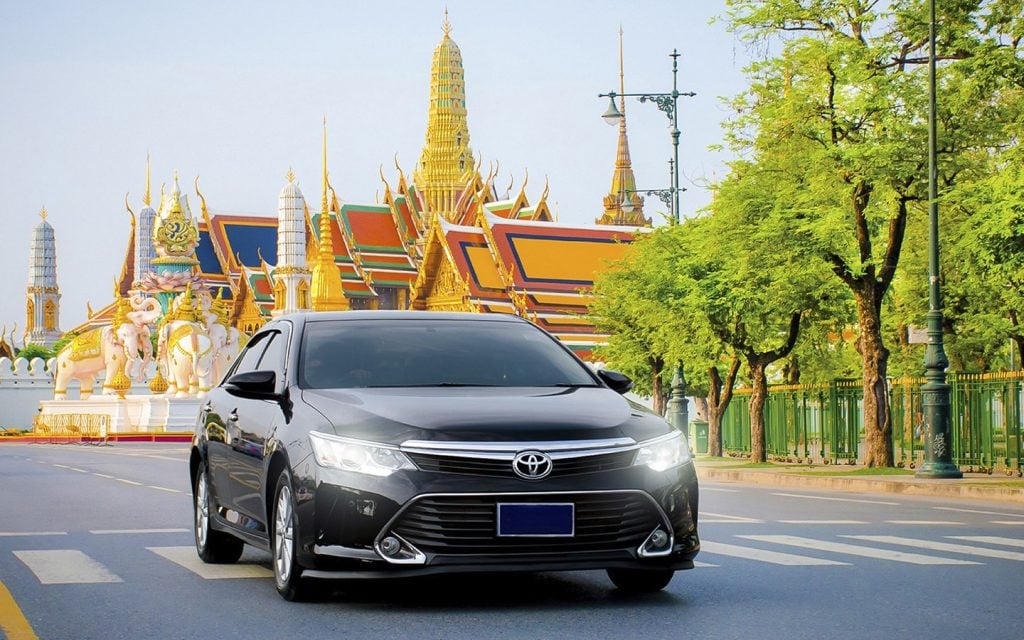 We offer flexible bookings to accommodate all your needs.
From budget transfers in minivans to VIP transfers in luxury limousines, our team will help you find the right option.
And because your comfort, security, and entertainment are our main priority, we offer add-ons to customize your airport transfer.
If you need security to protect you and your loved ones from the airport to your place in Bangkok, and during your trip, we can coordinate it for you.
Same if you want to get the party started as soon as you get out of the airport. We can have hostesses waiting for you at the gate and serve you drinks the second you step into the vehicle.
Tell us what you need, and we'll do everything we can to accommodate all your requests.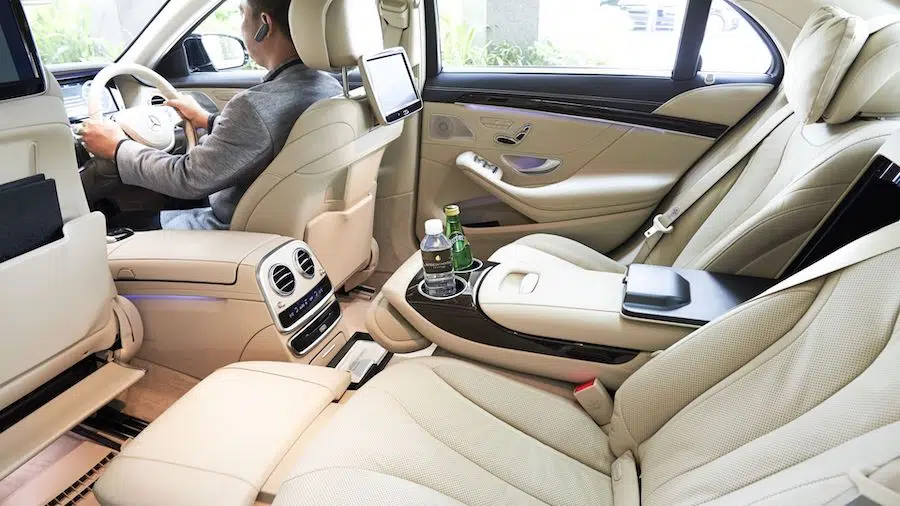 Vehicles Available
For airport transfers in Bangkok from Suvarnabhumi or Don Mueang airport, we can offer:
Limousines (up to 4 people per vehicle)
VIP vans (up to 10 people per vehicle)
Buses (up to 40 people per vehicle)
*All our prices include airport fees, government taxes, gas, tolls, and complimentary water.
Add-ons
Fast track immigration
Personal security (bodyguard or private security team)
Hostesses
Party models
Private shows
Drinks
How to Book?
Send us a message today with your flight details, the number of guests, and the type of transfer you need.
Confirm with our team the vehicles and add-ons you want.
Book the airport transfer
Why Book your Airport Transfer with Party Bangkok?
Party Bangkok airport transfer service is the most efficient and flexible in Bangkok.
We simply get you from A to B in the quickest and safest possible way, with all the features to make your transfer more enjoyable.
Not only do we make it easy to book in minutes, but we also guarantee you're dealing directly with a human.
Our team is there to help you plan and book everything you need for your trip.
FAQ
How much are airport transfers in Bangkok?
Private airport transfers in Bangkok start from ฿2,500.
Can you party during the airport transfer?
Yes, we have vehicles suitable for parties, even for your airport transfer. We can also arrange drinks, party models, and shows on request. Contact us for options and details.
What else do you need for your trip to Bangkok?
We can take care of your whole trip from the moment you land until we drop you back at the airport.
Accommodation, transportation, VIP bookings, private parties, tours… have a look at our services or contact us today to discuss the options for your trip.